The Best Episodes of Legend of the Galactic Heroes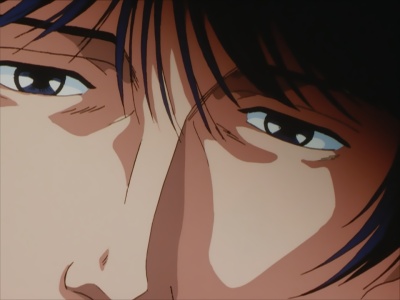 #1 - The Magician Doesn't Return 8.86
Season 3 - Episode 28
Reinhard confides in Hildegard that his memories of Kircheis motivated him towards ceasefire talks. Yang discusses the situation with his staff. The death of Fischer basically cut off the legs from Yang's fleet. Yang decides to accept the ceasefire talks. Yang leaves Iserlohn with minimal military personnel and the politicians from El Facil. Fork's ship finds Yang's ship en route to the Imperial fleet. Behind Fork two Imperial destroyers fire on Fork, killing him. Back on Iserlohn, the crew receives word of an assassination attempt by Fork. The Imperial ships requests a meeting with Yang. The crew behind the ships are in reality Earth Cultists in disguise. Patrichev and many others are killed defending Yang. Schenkopp with his Rosen Ritter arrive on Yang's ship. Yang is shot in the leg. June 1st, 800 S.C. / 2 N.I.C.: Yang Wen-li dies from blood loss at the age of 33.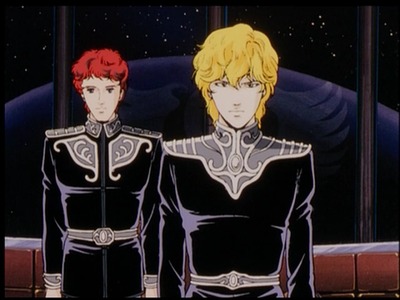 #2 - Into the Eternal Night 7.47
Season 1 - Episode 1
January 1, 796 S.C. / 487 I.C.: in the Astarte star system, a 20 000 spaceships Imperial fleet under Reinhard von Lohengramm's command is about to be cornered by three Alliance fleets of 13 000 spaceships each. Against the advice of his subordinates, Reinhard decides to strike first in order to defeat each fleet before they can join. The Allied commanders, trusting the overall odds of 2 to 1, don't anticipate this and rebuff Yang Wen-li's advice to quickly regroup their forces.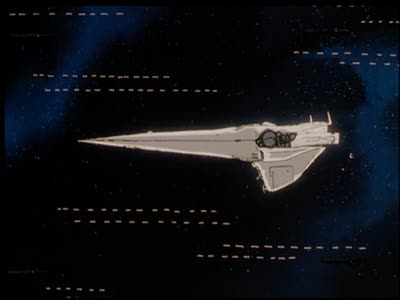 #3 - The Astarte Encounter 7.44
Season 1 - Episode 2
After the destruction of the 4th and 6th fleets, Reinhard's fleet engages the 2nd Fleet. When its commander is wounded, Yang takes command and manages to escape utter destruction. In Phezzan, Adrian Rubinsky, administrator of the planet, and Nikola Boltik, his main adviser, make comments on the battle and note that it won't change the strategic situation.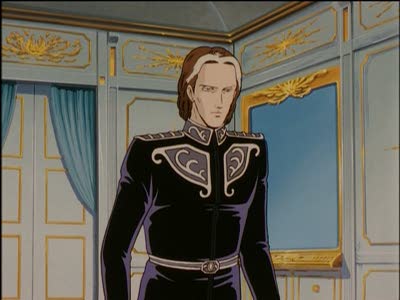 #4 - Cold, Clear, Cybernetic Eyes 6.91
Season 1 - Episode 8
Paul von Oberstein, chief of staff of the Iserlohn fleet, is in trouble. He saw through Yang's plan, but his commander didn't listen to him, and he fled before the destruction of the fleet. The three chiefs of the Imperial fleet resign, but want to make him responsible of the defeat. Oberstein meets Reinhard and explains how, like him, he hates the high nobles and the Goldenbaum dynasty, and offer his help. Reinhard agrees and obtains his pardon by advising the Emperor to refuse the chiefs' resignations.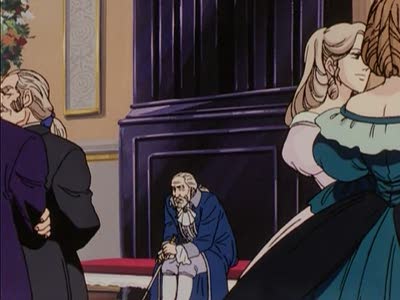 #5 - The Klopstock Incident 6.75
Season 1 - Episode 9
Thirty years ago, marquis Klopstock was exiled form the imperial court. He asks prince Braunschweig, the Emperor's son-in-law, to ask forgiveness on his behalf. Braunschweig invites him to his daughter's birthday party. Klopstock's real goal is to bring a bomb in order to kill the Emperor, who will be there. At the party, Reinhard clashes with baron Flegel. The bomb is taken away by accident and makes little damage. Klopstock commits suicide and all the incident is kept secret.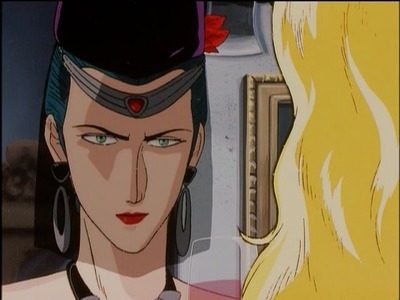 #6 - An Actress Exits 6.55
Season 1 - Episode 11
Susanna von Benemünde, a former favorite of the Emperor, wants to get rid of Annerose and win back the Emperor's love. She teams up with Flegel, who hopes that a scandal involving Annerose will lead to Reinhard's downfall. Annerose is abducted: she is to be killed and found with a supposed lover from the lower class. She is rescued by Kircheis, Reuenthal, Mittermeyer and Oberstein. Benemünde is forced to commit suicide. Flegel has been smart enough to leave no proof of his involvement, but Oberstein and Reinhard suspect him anyway.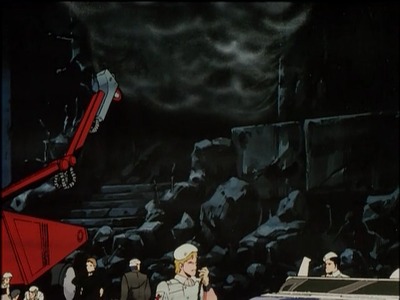 #7 - Jessica's Struggle 6.50
Season 1 - Episode 10
Yang is sent to Thernussen (Heinessen's second largest city) with his ward, Julian Minci, to attend a ceremony at the Military Academy. He meets Jessica Edwards, who is campaigning for the Peace Party candidate in an upcoming election. We learn that Yang, while being loyal to democracy, has no love for the current politicians. The P.K.C. sets a bomb in the Peace Party's headquarters, killing the candidate, but their plan backfires when Jessica, who is the new Peace Party candidate, wins a landslide victory.