The BEST Episodes of Blind Justice
Every episode ever - ranked by fan votes!
Last Updated: Jan 3, 2022
From Steven Bochco Productions comes an innovative take on the modern police drama. The lead character, New York Detective Jim Dunbar, was blinded in a shootout when his partner failed to cover him. He could have retired with a full pension after his injury, but instead fought to remain on the job, determined to prove he still has what it takes and be an asset. Now, following his reinstatement, he is assigned to a new precinct where he intends to take on cases with the help of his guide dog, Hank. On his first day back on the job, he meets Detectives Tom Selway (Reno Wilson) and Marty Russo (Frank Grillo), both hardboiled New York cops. Russo is especially skeptical at the outset, bent on humiliating Dunbar and seeing him fail. In addition, there's Karen Bettancourt (Marisol Nichols), a Homicide detective who's been working with Selway and Russo for eight months on a serial murder case. Though all the detectives are impressed by Dunbar's heroism, demonstrated during the eve
Watch Now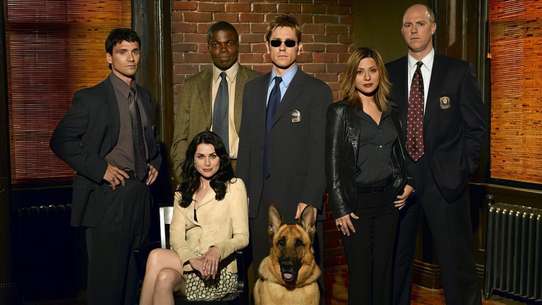 #1 - Dance with Me
Season 1 - Episode 11 - Aired May 17, 2005
After a recommendation from Dr. Galloway to temporarily put aside the problems in their marriage before going to couple's counseling, Christie and Jim set out on a quest to search for a fun and comforting activity to do that will bring them closer together. Artie Steckle, the man who found Hank asks Jim to talk to his nephew, Pete who has given up on living his life to the fullest after gradually becoming blind due to a disease. Jim attempts to show Pete who wants no help and only to be left alone that there are options out there where he can learn to cope and live a normal life with his blindness. Meanwhile, an elderly woman is found dead in her bedroom after it was consumed by an arson set fire. The main suspect is the landlord who is also a firefighter, which creates friction as it stirs up old feelings in a conflict of cops vs. firefighters when he accuses Marty of being bias towards him in this investigation due to his profession.
35 votes
Writers:
Matt Olmstead

,
Nicholas Wootton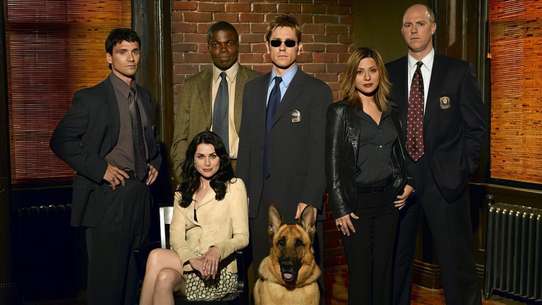 #2 - Pilot
Season 1 - Episode 1 - Aired Mar 8, 2005
After Jim Dunbar loses his eyesight during a gunfight, the rehabilitated homicide Detective attempts to return to active duty at a new precinct. Facing opposition and doubt from his coworkers and Lieutenant, he is relegated to handling a car theft case with Detective Karen Bettencourt. Dunbar soon discovers that the recovered missing car might be connected to a larger ongoing serial homicide investigation.
40 votes
Writers:
Matt Olmstead

,
Nicholas Wootton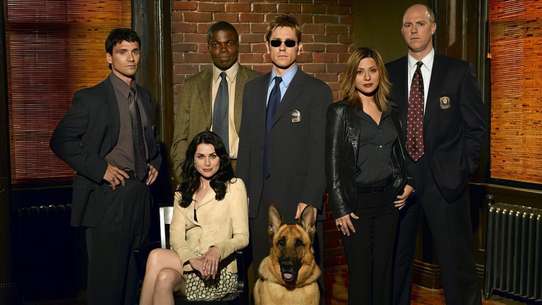 #3 - Rub a Tub Tub
Season 1 - Episode 3 - Aired Mar 22, 2005
The 8th precinct is distraught when one of their detectives from the anti-crime unit is found murdered. Carl Desmond was shot in the head and his body was thrown in a dumpster. His colleagues and grieving widow, Mary Beth suspects that his murder was an act of revenge by someone he had previously put away. Karen is put in charge of the case, as she and the rest of the detectives must tread carefully in the investigation into the murder of one of their own. When Mary Beth's past infidelities come to light, Tom and Marty investigate a married man named Don Bellamy whom she was having an affair with. While going in a different direction, Karen and Jim put their reputation on line with other cops at their squad when their main suspect is Carl's partner, Eric who had put in a request for a transfer a week before the murder. In the midst of the investigation, a frustrated Jim confronts Marty who is purposely making things difficult for him by rearranging the squad so that he would walk
40 votes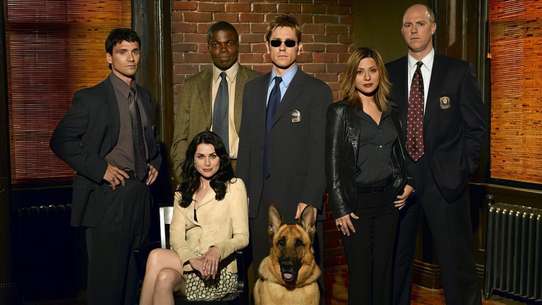 #4 - Marlon's Brando
Season 1 - Episode 5 - Aired Apr 5, 2005
Two women are brutally raped and their faces have been branded with a deep jagged cut by their attacker. The detectives interview a white supremacist in prison named Leonard Mattis who might be connected somehow with the attacks due to him being related to the victims through blood and marriage. He denies any involvement. They don't believe him as Mattis' wide range of power and connections in and out of prison is a major factor in these assaults. Meanwhile, Jim's patience begins to wear thin as his growing agitation over Marty's actions against him becomes more apparent to the other detectives at the precinct. Also, the fear of no longer being someone who is adequate enough to be there for and protect his wife and partner begins to take hold, as the investigation potentially endangers Karen and causes Jim to sporadically visualize Christie as a victim.
39 votes
Writers:
Michael Oates Palmer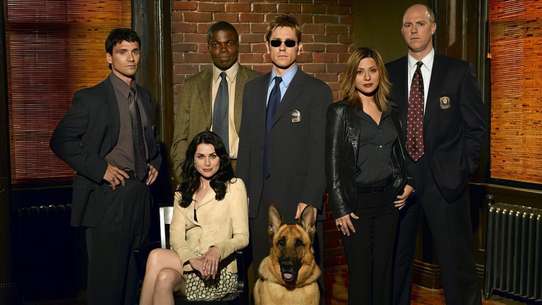 #5 - Doggone
Season 1 - Episode 10 - Aired May 10, 2005
Much to the dismay of the detectives at the 8th precinct, Jim's informant sets up a drug deal with Debbie Dyman, the girlfriend of his recently murdered second cousin. Sonny believes that this will help the police in their homicide investigation by giving them good leverage to apprehend and keep Debbie at the squad for questioning about his cousin's murder. The only problem with this deal is that he scheduled it to take place in a few hours with a blind man interested in purchasing the drugs. After throwing out ideas and discussing other options, it is decided that Jim who is currently having a difficult time in his relationship with Christie will go undercover as the dealer with his colleagues positioned nearby to watch his back. Things don't go exactly as planned when Debbie finally arrives and reveals to Jim that she will be taking him to another location where the drugs are kept in an abandoned broken down locker. Tom and Marty attempt to follow Debbie's car, but are boxed in a
35 votes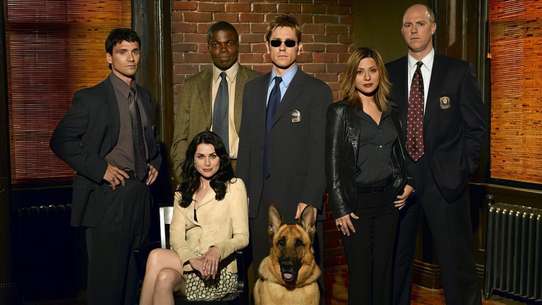 #6 - Four Feet Under
Season 1 - Episode 2 - Aired Mar 15, 2005
The mounting frustration and pressure for Jim to prove himself and make things work as a detective and a person creates more tension with his colleagues and Karen as they collectively investigate the murder of a young boy. Jim's insecurities also begin to seep into his personal life at a dinner party with Christie's coworkers when out of jealousy; he threatens his wife's boss whom he believes was trying to flirt with her. His behavior puts additional strain on the marriage as it brings up unresolved issues for Christie about his past infidelity.
8 votes
Writers:
Nicholas Wootton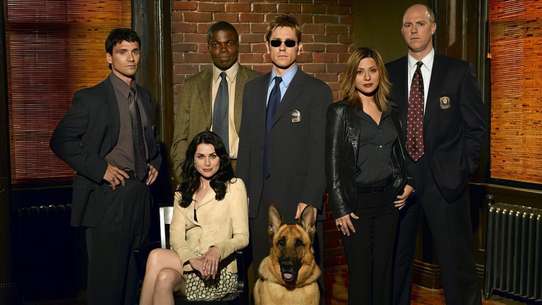 #7 - In Your Face
Season 1 - Episode 9 - Aired May 3, 2005
Fact and fiction gets all jumbled up in a homicide case involving a man who is shot in the face with a shotgun when the detectives learn of the victim's past activities and discover inconsistencies in the widow's story. Meanwhile, Karen gives Jim a hard time for not going to her first with the information about Nick's past.
7 votes
Writers:
Michael Oates Palmer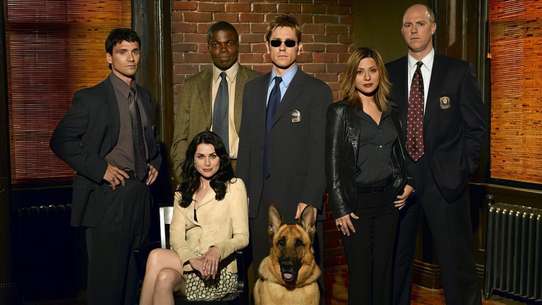 #8 - Up on a Roof
Season 1 - Episode 4 - Aired Mar 29, 2005
The pivotal moment where his former partner failed to step up and take out the bank robber continues to haunt Jim as he is forced to relive losing his eyesight in a recurring nightmare. Jim struggles to move on with his life, but a joint investigation with the 77th precinct pairs him and his current colleagues with Terry Jansen and another detective as they investigate the murder of two gang members. When they head to the home of Titus Oliver, a possible suspect with a previous criminal record for an interview, he attempts to escape by running up to the roof of his apartment. Terry goes after the suspect alone, and ends up being shot in the shoulder. He tells the other detectives that Titus had fired at him and then he shot back with his 9mm gun. Titus had dropped his weapon as he escaped. The recovered weapon is sent off for testing. Jim is troubled by this story because it conflicts with what he heard. He heard Terry fire the 9mm first and then the shot from Titus' gun. Tit
38 votes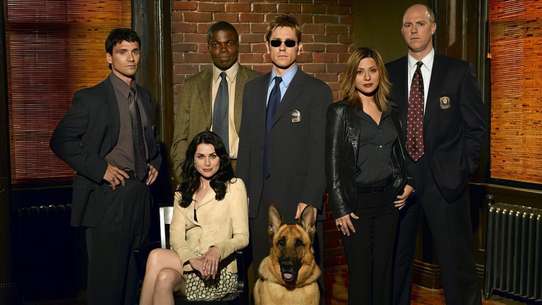 #9 - Seoul Man
Season 1 - Episode 6 - Aired Apr 12, 2005
Jim's doubts and fears begin to weigh heavily on him after a serial murderer just claimed his fourth victim bumps into him while he was on his way to work and escapes. He believes that if he still had his sight, then he would have been able to apprehend the suspect. This belief is reinforced by Marty's snide comments and the Chief of detectives reprimanding Jim for pulling out his weapon in public. The façade of being in control and everything is all right begins to fall apart as Jim struggles to come to terms with the fact that he is no longer the same person that he was a year ago. Meanwhile, Lt. Fisk attempts to intercede between Marty and Jim as the animosity between the two escalates to an all new level.
37 votes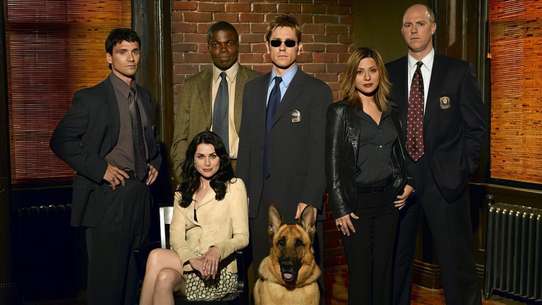 #10 - Past Imperfect
Season 1 - Episode 8 - Aired Apr 26, 2005
Nick receives an ultimatum from Jim to either reveal the dark past to Karen or he will do it for him. Infuriated by this whole no way out scenario, he promises instead to break off the relationship. Later after finding his car vandalized, a golf buddy of the deputy mayor uses that connection to involve the reluctant detectives of the 8th Precinct in his nasty battle with an ex-girlfriend for custody of their son. In the midst of all this, Greg Hermanson, an old friend of Jim who served with him in the Gulf War comes to visit and purge his soul of something that has been slowly eating at him for years.
36 votes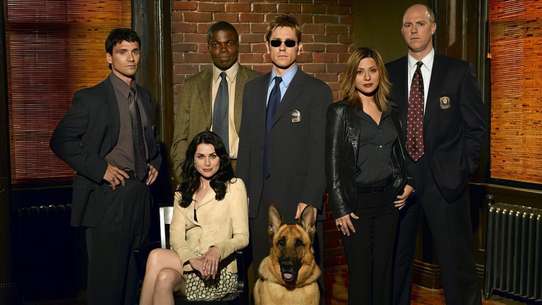 #11 - Leap of Faith
Season 1 - Episode 7 - Aired Apr 19, 2005
Sam Berglass who had sought a couple years ago to put away his former swim coach, Warren Doyle for molesting him when he was a teenager is found dead after falling seven floors from his apartment window. Jim was previously part of the investigation into the deceased's claims of abuse, which failed to make a conviction as the case was thrown out due to the lack of evidence. He suspects that Doyle is somehow involved in Sam's death and crusades to have him brought to justice. As the evidence begins to mount against Doyle, Jim believes that he may not be guilty of this crime as something is off about the circumstances surrounding this death. Still certain that the man they have in custody is a child molester, Jim debates whether he and Karen should investigate further and seek out evidence that could put this man back on the streets and endanger the lives of other children. Meanwhile, Karen begins happily dating a nightclub owner, but Jim learns from a former colleague that this new g
37 votes
Writers:
Nicholas Wootton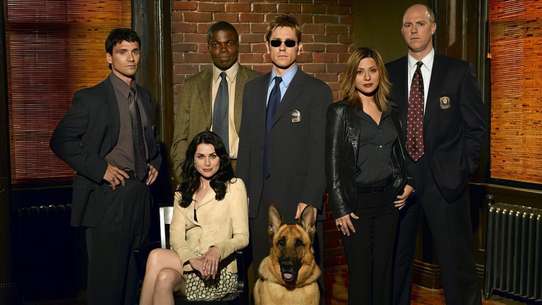 #12 - Under the Gun
Season 1 - Episode 12 - Aired May 31, 2005
While Jim is having dinner with Christie at a restaurant, another patron makes a derogatory statement directed towards her. When Jim asks this person to apologize, the man refuses and then attacks him, which leads to an all out brawl in the restaurant. In the midst of all this chaos, the satchel containing Jim's firearm is stolen. Unnerved by the whole situation, Jim seeks the help of his colleagues who all agree to search for the missing weapon. The issue of whether Jim should carry a gun or not, again comes into play as things go from bad to worse when it is suspected that his revolver might have been used by an unknown assailant to murder a 17 yr. old boy.
35 votes
Writers:
Matt Olmstead

,
Nicholas Wootton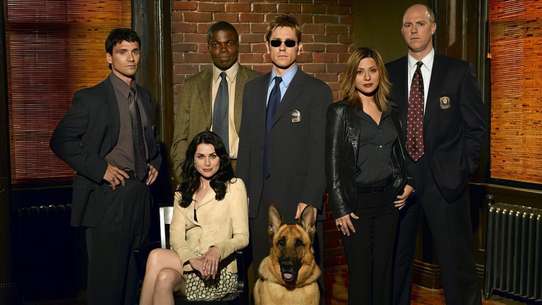 #13 - Fancy Footwork
Season 1 - Episode 13 - Aired Jun 21, 2005
Dunbar investigates the murder of a boxing promoter, and tries to decide if he should give up carrying a gun.
34 votes