The BEST Episodes of Betty in NY
Every episode ever - ranked by fan votes!
Last Updated: Jan 7, 2022
Betty is a young Latina in New York who, rejected in multiple jobs, accepts one below her qualifications in the fashion industry. Amid the glamor and business, the war between the pretty and the ugly, Betty grows and faces the biggest challenge of her life: love.
Watch Now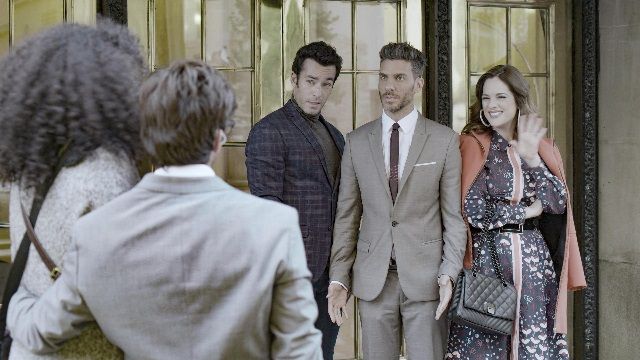 #1 - Al mal tiempo, buena cara
Season 1 - Episode 80 - Aired May 29, 2019
En defensa de su mejor amiga, Nicolás actúa impulsivamente de tal forma que impacta a todos, incluyendo a Betty. La reacción de Armando no se hace esperar.
1 votes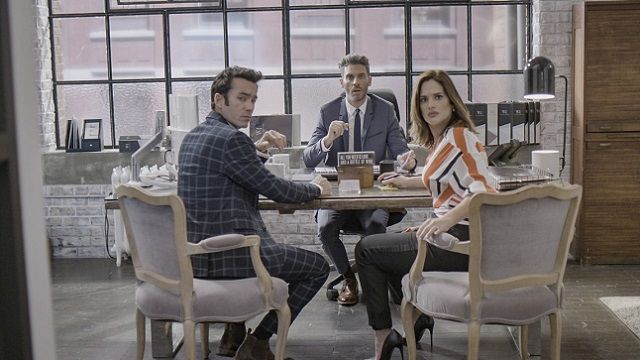 #2 - Un cambio de look
Season 1 - Episode 47 - Aired Apr 11, 2019
Betty se quiere ver hermosa para Armando y va a un salón de belleza. Cuando llega a V&M, deja a todos con la boca abierta.
2 votes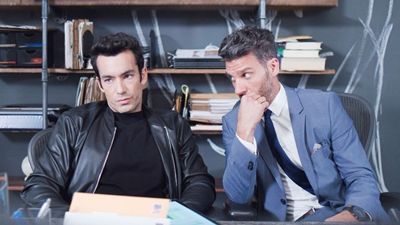 #3 - Apuesta riesgosa
Season 1 - Episode 17 - Aired Feb 28, 2019
Armando tiene las manos atadas. Pedir otro préstamo para salvar a V&M, no es una opción. Toma una drástica decisión, que lo podría llevar a perder el patrimonio familiar. Betty, enamorada.
1 votes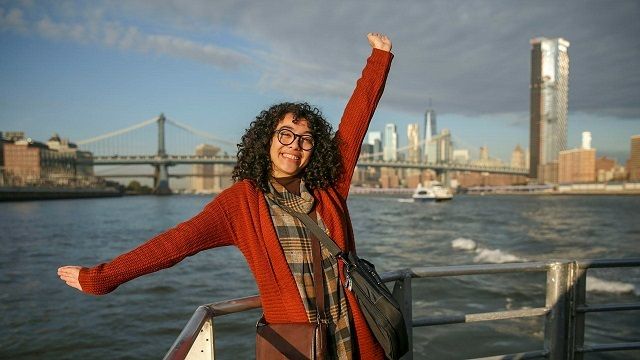 #4 - Beatriz Rincón irrumpe en V&M
Season 1 - Episode 1 - Aired Feb 6, 2019
Armando asume la presidencia de la empresa de su padre y necesita desesperadamente una secretaria. Se lleva la sorpresa de su vida al ver que la mujer que escogió, Betty, no es lo que esperaba.
2 votes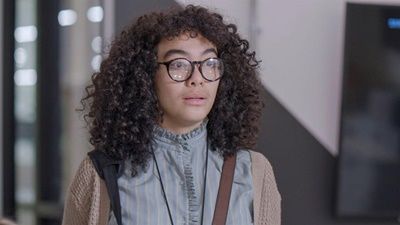 #5 - El trago amargo
Season 1 - Episode 2 - Aired Feb 7, 2019
Betty empieza su primer día de trabajo con el pie izquierdo: Marcela, la novia de Armando, estalla de la rabia al descubrir que ella es cómplice de las mentiras de su prometido.
2 votes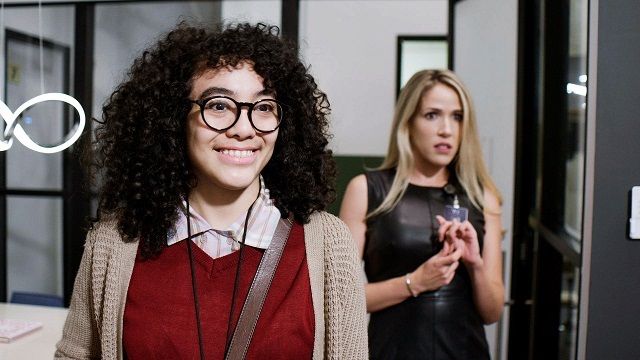 #6 - Betty contraataca
Season 1 - Episode 4 - Aired Feb 11, 2019
Para la próxima junta, Armando le pide a Betty que arregle su plan de negocios. Ella aprovecha el momento y sugiere que lo haga Patricia como venganza. Ricardo tiene una noche de pasión.
3 votes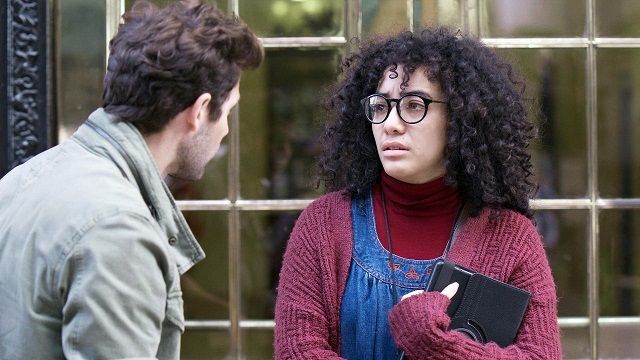 #7 - Un corazón partido
Season 1 - Episode 6 - Aired Feb 13, 2019
Aunque Nacho manifiesta su amor por Betty, ella está desilusionada al descubrir sus verdaderas intenciones. Solo un tierno abrazo de otro hombre alivia su dolor. Armando engaña a Hugo.
1 votes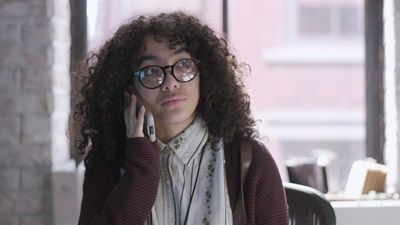 #8 - El soborno
Season 1 - Episode 10 - Aired Feb 19, 2019
Massuh le ofrece a Betty cinco millones de dólares, si V&M invierte en su empresa. Ella sabe que su situación familiar es grave y necesita ese dinero, pero su conciencia no la deja tranquila.
1 votes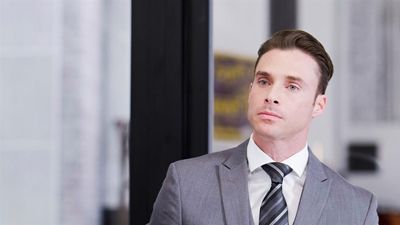 #9 - Betty está bajo la lupa
Season 1 - Episode 11 - Aired Feb 20, 2019
Daniel tiene la carta que necesita para ver caer a Armando y va contra Betty, acusándola de estafadora. El presidente de V&M toma una decisión sorprendente.
1 votes
#10 - El gran reto
Season 1 - Episode 12 - Aired Feb 21, 2019
Armando quiere sacar a V&M adelante como sea. Apuesta toda su confianza en su asistente para formar una empresa paralela, en caso, que la próxima colección fracase. Betty sueña con su jefe.
1 votes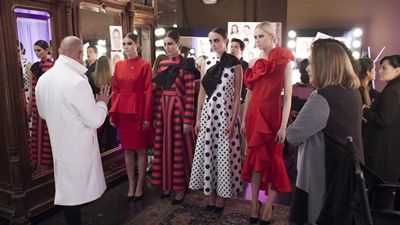 #11 - La farsa de Armando
Season 1 - Episode 13 - Aired Feb 22, 2019
Armando lanza su primera colección de lujo con telas de muy baja calidad, pensando que nadie lo notaría. Pero, las cosas salen de su control. Daniel recibe buenas noticias. Sofía se decepciona.
1 votes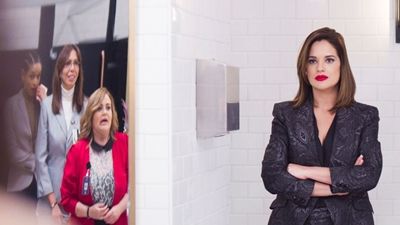 #12 - La advertencia
Season 1 - Episode 14 - Aired Feb 25, 2019
Mientras todos los gerentes de V&M van a Miami, Armando deja a Betty a cargo de la empresa. Marcela la humilla y le deja claro cuál es su lugar. Hugo regresa a su taller.
1 votes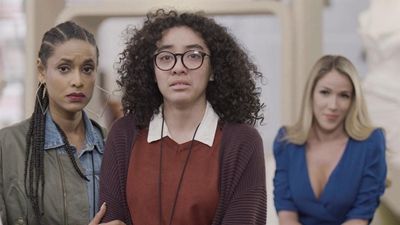 #13 - Bajo presión
Season 1 - Episode 15 - Aired Feb 26, 2019
El primer día de Betty como jefa se convierte en un caos. Sin alternativas, se ve obligada a tomar una decisión importante, que pone en peligro el destino de V&M. Ricardo se mete en problemas.
1 votes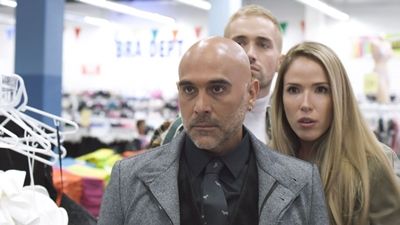 #14 - Hugo estalla de furia
Season 1 - Episode 16 - Aired Feb 27, 2019
Hugo enloquece al ver que por culpa de Betty, su creación acaba vendiéndose en un mercado de baratijas. La acusa de destrozar su reputación y Marcela pide su cabeza.
1 votes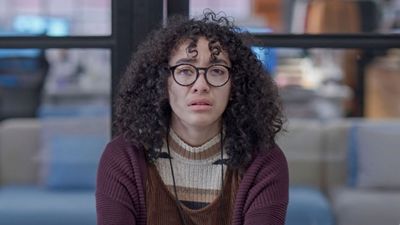 #15 - Sufrimiento silencioso
Season 1 - Episode 18 - Aired Mar 1, 2019
Betty tiene un fuerte dolor en el alma, cuando ve en televisión a Marcela y a Armando besándose. Ricardo se da cuenta de su incomodidad y descubre su gran secreto. Aura María y Patricia pelean.
1 votes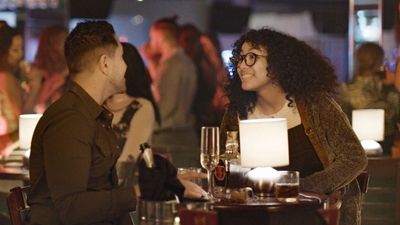 #16 - La promesa
Season 1 - Episode 19 - Aired Mar 4, 2019
Betty está perdidamente enamorada de Armando. Para sacarlo de su cabeza y de su corazón, acepta salir a una discoteca con Aura María y dos amigos, pero la cita termina mal. Hugo se ilusiona.
1 votes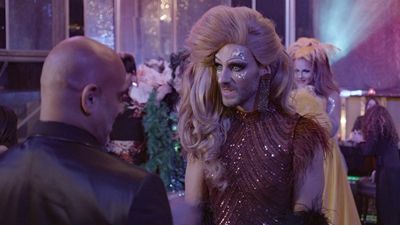 #17 - Hugo saborea su venganza
Season 1 - Episode 20 - Aired Mar 5, 2019
Después que el diseñador de V&M crea la nueva colección, le toca a Armando cumplir con su parte del trato. Va a la despedida de soltero del divino Hugo y debuta como "Cookie Glam".
1 votes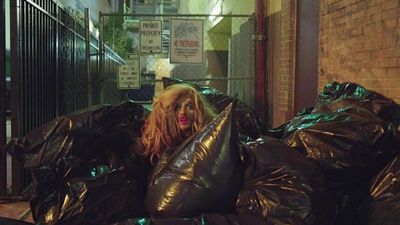 #18 - Buscado por la policía
Season 1 - Episode 21 - Aired Mar 6, 2019
Armando huye desesperado por las calles de Nueva York, después que "Cookie Glam" se enreda en una pelea de transformistas. Solo la mujer perfecta lo puede rescatar. Ricardo recibe su castigo.
1 votes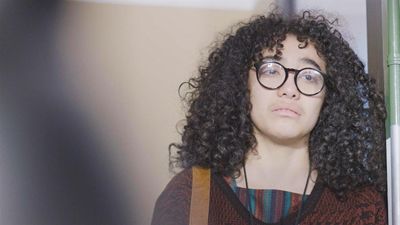 #19 - Un mal día
Season 1 - Episode 22 - Aired Mar 7, 2019
Para Betty no es uno de sus mejores días. Hugo le declara la guerra y Marcela la desprecia. Su único alivio es una foto de ella con Armando, aunque su ilusión se desvanece.
1 votes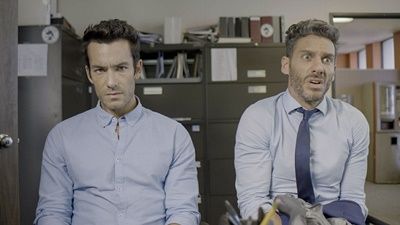 #20 - Armando mete la pata
Season 1 - Episode 23 - Aired Mar 8, 2019
Sin escuchar a Betty, Armando y Ricardo se dejan llevar por sus impulsos. Con mucho dinero de por medio, negocian con un desconocido y no saben lo que les espera. Patricia tiene una gemela.
1 votes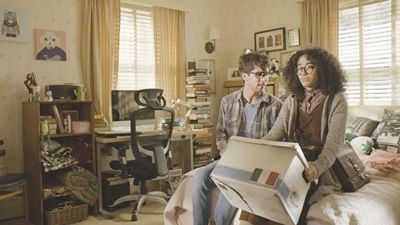 #21 - Betty se desilusiona
Season 1 - Episode 24 - Aired Mar 11, 2019
Con tantos errores de Armando, Betty no aguanta más, se siente traicionada y engañada. Lo encara y toma una decisión que lo impresionará. Hugo descubre a Fabio con una mujer.
1 votes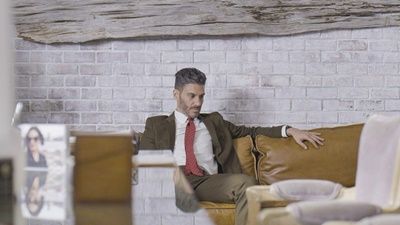 #22 - Armando se derrumba
Season 1 - Episode 25 - Aired Mar 12, 2019
La vida de Armando sin su querida asistente es un caos, después que ella se va de V&M. Se resigna y decide entregar la presidencia, pero sólo un milagro puede cambiar las cosas.
1 votes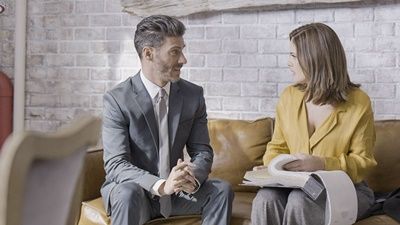 #23 - La noticia bomba
Season 1 - Episode 26 - Aired Mar 13, 2019
Marcela empieza los preparativos de su boda perfecta pero queda perpleja al escuchar que Armando no se quiere casar. Hugo se casa.
1 votes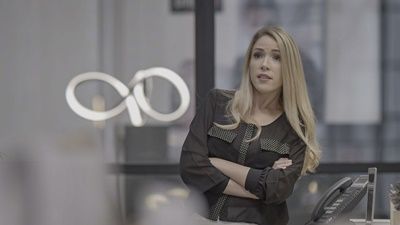 #24 - Embarazada
Season 1 - Episode 27 - Aired Mar 14, 2019
Bertha oye una conversación de Patricia con la que confirma sus sospechas. No contiene la lengua y se lo dice al Pelotón. La Güera de Farmacia se aprovecha del chisme jugoso. Daniel investiga.
1 votes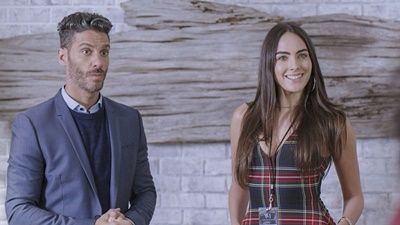 #25 - La rival
Season 1 - Episode 28 - Aired Mar 15, 2019
Vanessa Palacios, la mujer más hermosa del planeta, llega a V&M y pone sus ojos en Armando, quien cae rendido a sus pies. Mientras, Marcela y Betty mueren de celos. Ricardo está trastornado.
1 votes