#1 - Castrato
Season 2007 - Episode 1
Castrati were the undisputed superstars of 18th-century musical culture, driving crowds wild with their intoxicatingly androgynous virtuoso voices. Nicholas Clapton, countertenor and castrato historian, analyses the anatomical mysteries of the castrato and the biological implications of castrato. He travels to Bologna, the adopted home of Farinelli, perhaps the most famous castrato. And for the first time in Britain, American male soprano Michael Maniaci, a young Baroque opera singer whose voice did not break at puberty, performs Mozart's Exultate Jubilate, a piece originally written for castrato Rauzzini.
Directors: Francesca Kemp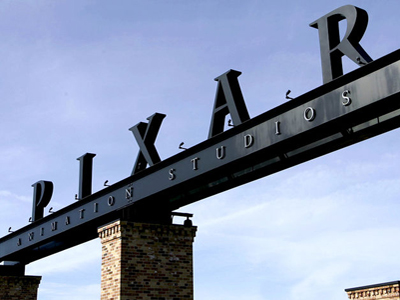 #2 - Pixar: 25 Magic Moments
Season 2011 - Episode 1
Through 25 key moments, this programme takes a look at the highs and lows of the multi award-winning animation studio Pixar as it celebrates its 25th birthday, and discovers the secrets of how to make a Pixar movie. With unique access to Pixar HQ and the creative team, it features memorable moments from hits such as Toy Story, Finding Nemo and Monsters Inc, as well as exclusive interviews with Billy Crystal, Tim Allen, Holly Hunter, Kelsey Grammer, Michael Keaton, George Lucas and others.
Directors: Richard Mills

,

Paul Wright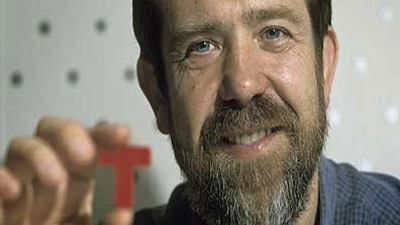 #3 - Tetris: From Russia With Love
Season 2004 - Episode 1
Tetris is a computer game, but it behaves like a virus. Whoever comes into contact with it is gripped by its simplicity. Yet this simplicity belies a complex psychological power that prompted a global battle for financial rights every bit as gripping as the game itself. This film charts the birth of this most original of puzzles, from the hands of a computer programmer at Moscow's Academy of Science to its position as a multi-billion-dollar game. This is a story of communists playing at capitalism in a game that involved Robert Maxwell and intimidation from the heart of the Soviet state.
Directors: Magnus Temple
#4 - Armando's Tale of Charles Dickens
Season 2012 - Episode 1
Armando Iannucci presents a personal argument in praise of the genius of Charles Dickens. Through the prism of the author's most autobiographical novel, David Copperfield, Armando looks beyond Dickens - the national institution - and instead explores the qualities of Dickens's work which still make him one of the best British writers. While Dickens is often celebrated for his powerful depictions of Victorian England and his role as a social reformer, this programme foregrounds the elements of his writing which make him worth reading, as much for what he tells us about ourselves in the twenty-first century as our ancestors in the nineteenth. Armando argues that Dickens's remarkable use of language and his extraordinary gift for creating characters make him a startlingly experimental and psychologically penetrating writer who demands not just to be adapted for television but to be read and read again.
Directors: Deborah Lee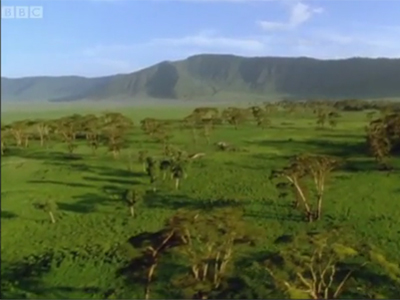 #5 - Great Natural Wonders of the World
Season 2002 - Episode 1
Great Natural Wonders of the World focuses on natural landscapes rather than wildlife. This show spends an hour highlighting some of the greatest visions of the world ever seen. It is arranged by continent and specifically covers the following: * North America - Deserts, canyonlands, Death Valley, Yellowstone, Yosemite, Mesas, the Grand Canyon and Limestone Caves * South America - Amazon River, Angel Falls, the Andes and glaciers * Pacific Ocean - Hawaiian volcanos & Coral Atolls * Asia - Mt Fuji, Guilin & the Himalayas * Europe - Alps, Rivers, Ice Caves, the Northern Lights * Africa - Kilimanjaro, Serengeti, Ngorogoro, Rift Valley & the Negev Desert * Australasia - Olgas, Uluru, Deserts, 12 Apostles (before one fell over recently), Kimberleys, Great Barrier Reef, New Zealand's mountains and fjords * Antarctica
Directors: Peter Crawford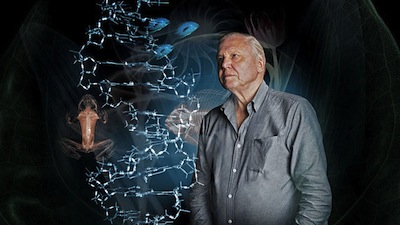 #6 - Charles Darwin and the Tree of Life
Season 2009 - Episode 1
In this programme, David Attenborough asks three key questions: how, and why, did Darwin come up with his theory of evolution? Why do we think he was right? And why is it more important now than ever before? David starts his journey in Darwin's home at Down House in Kent, where Darwin worried and puzzled over the origins of life. David goes back to his roots in Leicestershire, where he hunted for fossils as a child, and where another schoolboy unearthed a significant find in the 1950s. And he revisits Cambridge University, where both he and Darwin studied, and where many years later the DNA double helix was discovered, providing the foundations for genetics. At the end of his journey in the Natural History Museum in London, David concludes that Darwin's great insight revolutionised the way in which we see the world. We now understand why there are so many different species, and why they are distributed in the way they are. But above all, Darwin has shown us that we are not set apart from the natural world, and do not have dominion over it. We are subject to its laws and processes, as are all other animals on earth to which, indeed, we are related.
Directors: Sacha Mirzoeff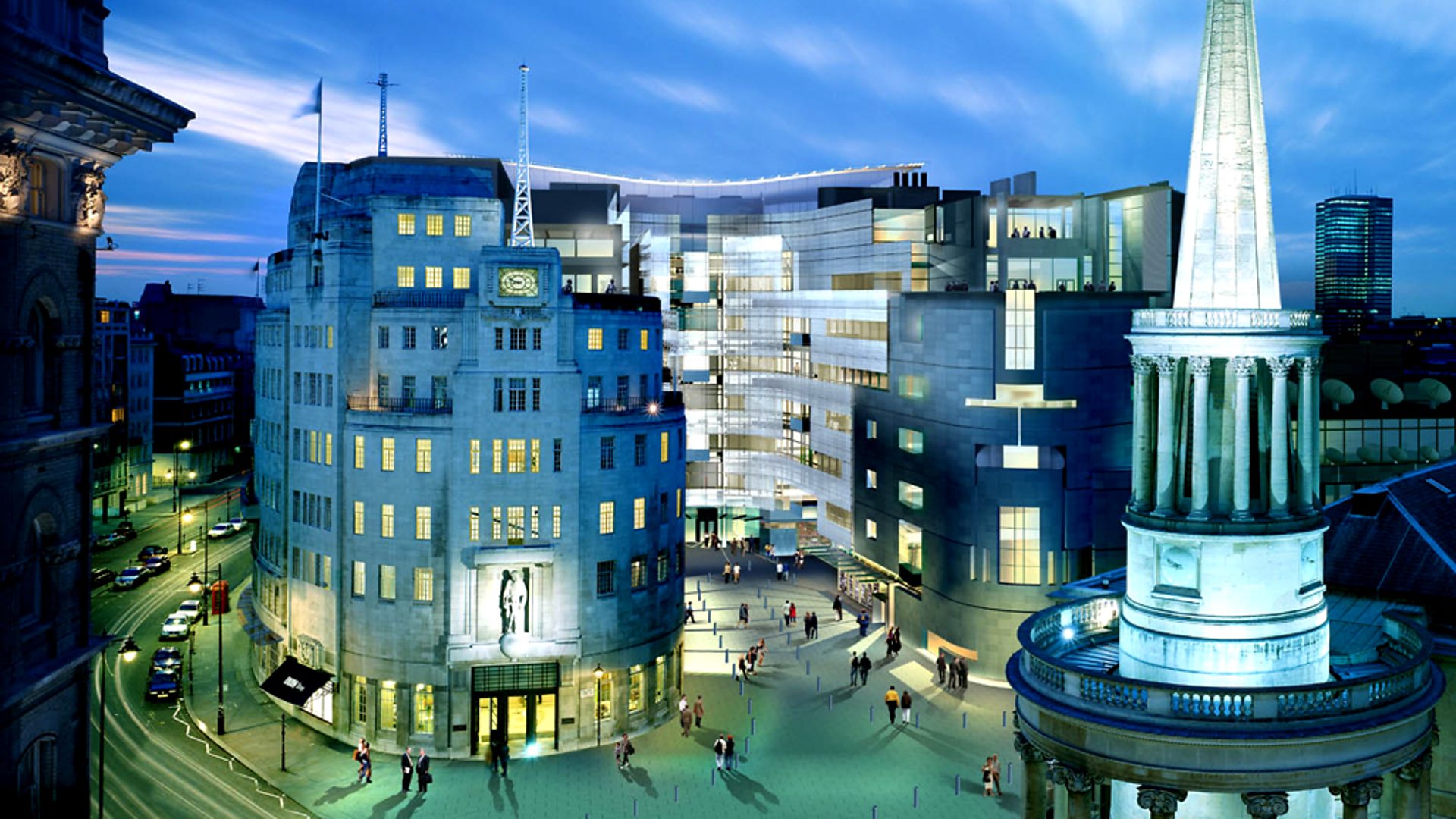 #7 - The Fall of the House of Habsburg - 1848-1918 - A View of an Age
Season 1968 - Episode 1
The story of last seventy years of the Habsburg Empire centring on Emperor Franz Joseph who, at the age of eighteen, came to the throne in 1848.
Directors: Jonathan Stendall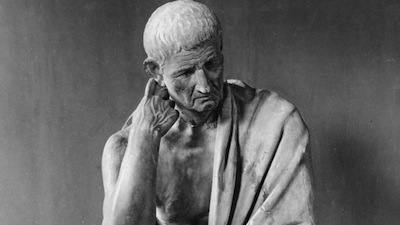 #8 - Aristotle's Lagoon
Season 2010 - Episode 1
In the 4th century BC the Greek philosopher Aristotle travelled to Lesvos, an island in the Aegean teeming, then as now, with wildlife. His fascination with what he found there, and his painstaking study of it, led to the birth of a new science - biology. Professor Armand Leroi follows in Aristotle's footsteps to discover the creatures, places and ideas that inspired the philosopher in his pioneering work.
Directors: Harry Killas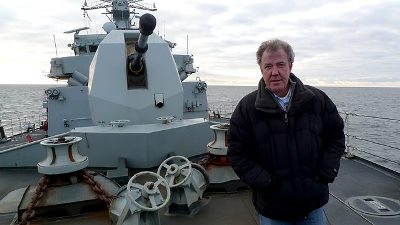 #9 - PQ17: An Arctic Convoy Disaster
Season 2014 - Episode 1
Jeremy Clarkson tells the dramatic story of the Arctic convoys of the Second World War, from Russia to the freezing Arctic Ocean. Accompanied by moving first hand testimony from the men who served on these convoys, Clarkson reveals the incredible hazards faced by members of the Merchant and Royal Navy who delivered vital war supplies via the Arctic to the Soviet Union: temperatures of minus 50 degrees, huge icebergs, colossal waves, not to mention German U-boats and the Luftwaffe. It is no wonder that Churchill described the Arctic Convoys as 'the worst journey in the world.'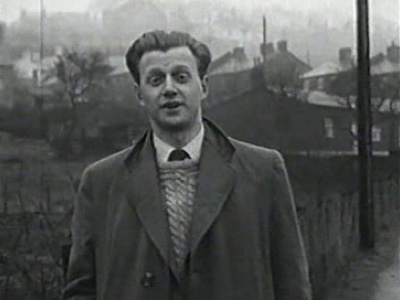 #10 - Between Two Rivers
Season 1960 - Episode 1
After a brief tutelage with innovative BBC documentary producer Denis Mitchell, Dennis Potter teamed with producer Anthony de Lotbiniere to film a documentary (later described by David Niven as "absolutely wonderful"). Returning to the Berry Hill roots of his childhood, Potter used interviews with locals (including his parents) to show changes in the working-class traditions of the Forest of Dean, where "the green forest has a deep black heart beneath its sudden hills, pushing up slag heaps and grey little villages clustering around the coal."
Directors: Dennis Potter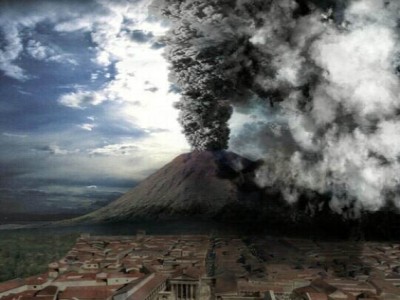 #11 - Pompeii: The Last Day
Season 2003 - Episode 2
Step back in time and visit the "vanished city" on its last day, as the mighty volcano Vesuvius explodes in a 24-hour reign of terror. On August 24th, AD79, Pompeii's citizens witness day turning into night as 4 billion tons of pumice, rock, and ash burst forth from Vesuvius. Pompeii: The Last Day uses archaeological evidence, including the writings of one survivor, to unravel the mystery of those final hours. Lavish special effects reconstruct each stage of Vesuvius's cataclysmic eruption and its impact on soldiers, slaves, families, and lovers as they struggle with the unfolding tragedy. One of the greatest natural disasters - and most fateful days - comes to vivid life in this critically acclaimed dramatization.
Directors: Peter Nicholson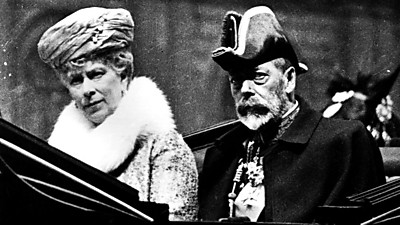 #12 - King George and Queen Mary: The Royals Who Rescued the Monarchy - Episode 1
Season 2012 - Episode 2
A two-part portrait of Elizabeth II's grandparents, King George V and Queen Mary, which examines the lasting legacy of the couple who rescued the monarchy from potential disaster, and whose influence persists to this day. Episode one focuses on King George V. George could not have been a more unlikely moderniser. Born and brought up in the Victorian age he was conservative to his fingertips. Yet in the face of unstoppable social change after the First World War he turned out to be a remarkable innovator, creating the House of Windsor, embracing democratic reform, and reinventing many of the royal traditions that we know today. When he celebrated his silver jubilee in 1935 the monarchy was more popular than ever. But as a parent King George V was far less successful - he bullied his children and alienated his eldest son and heir, Prince Edward. As one courtier remarked at the time, 'the royal family are like ducks, they sit on their children'. By contrast, King George had a loving relationship with his granddaughter, and much of Queen Elizabeth's style and commitment to duty can be traced back to this early influence.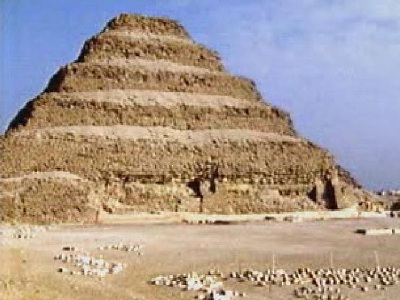 #13 - Pyramid
Season 2002 - Episode 2
Dramatised documentary describing how the Great Pyramid of Giza - the only one of the Seven Ancient Wonders to survive to the present day - was built.
Directors: Jonathan Stamp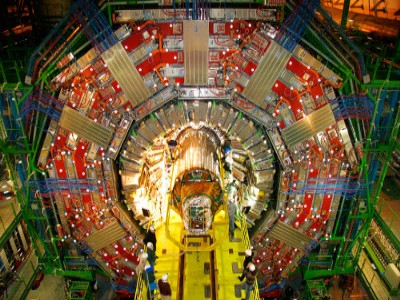 #14 - The Big Bang Machine
Season 2008 - Episode 2
Professor Brian Cox visits Geneva to take a look around Cern's Large Hadron Collider before this vast, 27km long machine is sealed off and the experiment begins. When up and running, it is capable of creating the conditions that existed just a billionth of a second after the Big Bang. Brian joins the scientists who hope that the LHC will change our understanding of the early universe and solve some of its mysteries.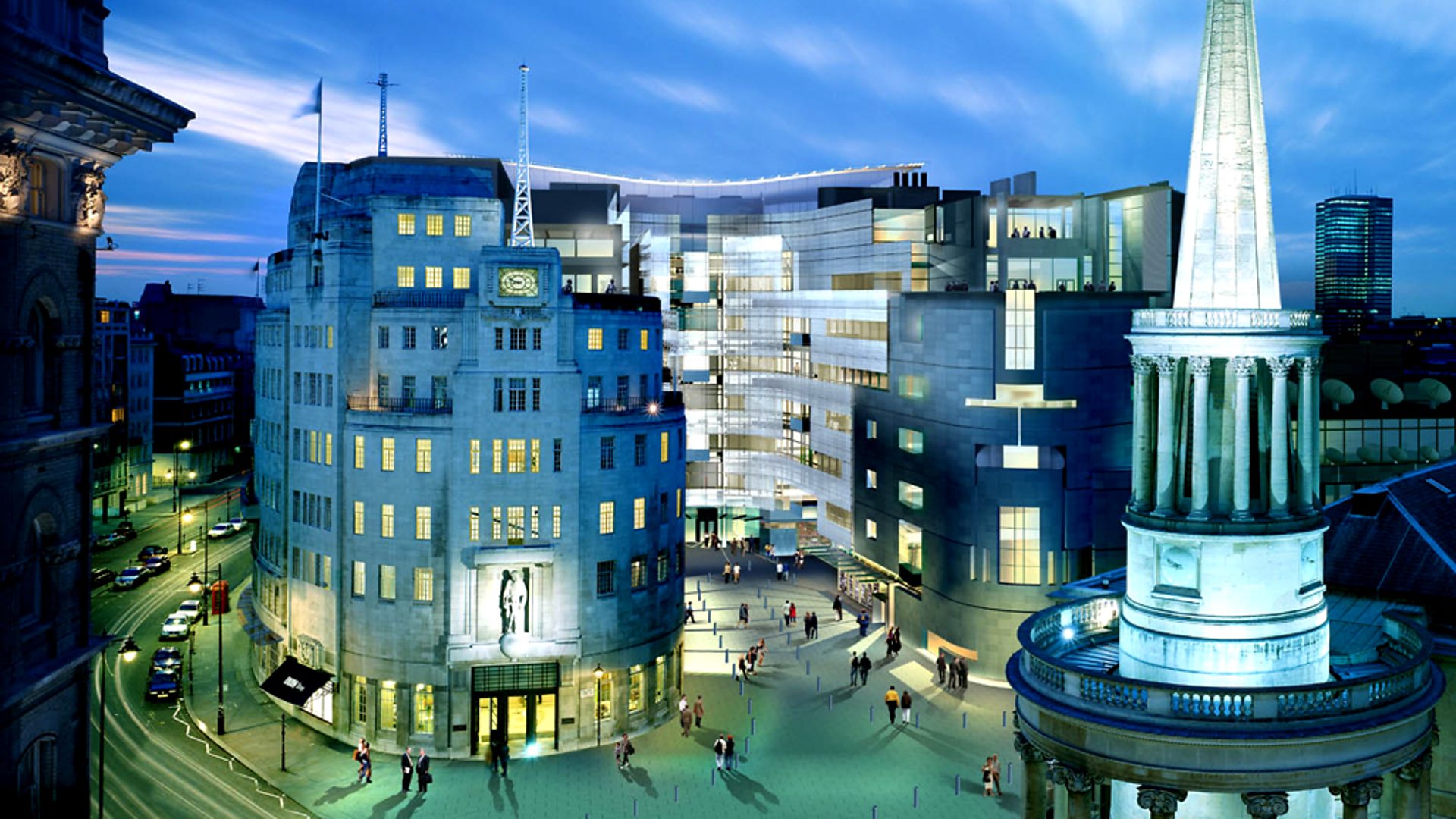 #15 - Marilyn on Marilyn
Season 2001 - Episode 2
Documentary on Marilyn's life told by herself from the taped interviews she gave to Life magazine and French Marie Claire less than a month before she died accompanied by rare and previously unseen footage.
Directors: Paul Kerr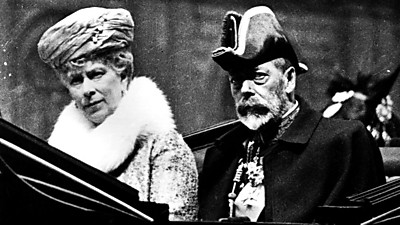 #16 - King George and Queen Mary: The Royals Who Rescued the Monarchy - Episode 2
Season 2012 - Episode 3
A two-part portrait of Elizabeth II's grandparents, King George V and Queen Mary, which examines the lasting legacy of the couple who rescued the monarchy from potential disaster, and whose influence persists to this day. Episode two focuses on Queen Mary, who came from a relatively humble royal background, but was picked as a future queen consort by Queen Victoria. At first she was betrothed to Prince Eddy, heir to the throne. But when Eddy died she was unceremoniously passed to his brother George. Despite the arranged marriage, King George and Queen Mary had a loving relationship. Mary revered the monarchy and obeyed her husband in all things - even the length of her dresses. She always put duty and service first. But when King George died in 1935, this once rigidly formal character emerged as a determined if eccentric royal matriarch with a mind of her own. When the abdication crisis threatened the future of the House of Windsor she was the rock to which the nation turned as a symbol of stability and continuity. Queen Mary died in 1953, having lived to see her granddaughter, Elizabeth, ascend to the throne.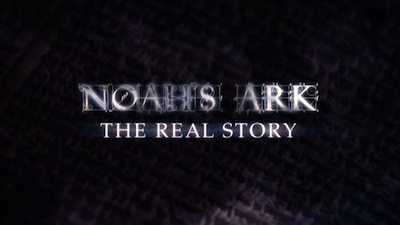 #17 - Noah's Ark: The Real Story
Season 2004 - Episode 3
It's part of everyone's childhood and one of the greatest myths of all but did it really happen? This programme puts some extraordinary claims about Noah, his Ark and the Great Flood to the test, using CGI to build a clear picture of the historical Noah and the dramatic events that inspired the story of the Ark and the Flood. New archaeological discoveries suggest that the biblical story was based on a real event: there was indeed a massive flood in Mesopotamia in 3000BC. Noah himself, though, was far from the man the Bible says he was.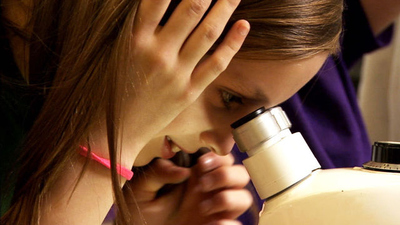 #18 - After Life: Rot Box Detectives
Season 2012 - Episode 4
A special spin off programme of the BBC Four programme After Life for learners aged 7 - 11 years. A team of young science detectives investigate rot and decay through a series of experiments and activities, assisted by Dr George McGavin. The team find out not just about the bacteria all around us, but the bacteria on our skin, in our mouths and in our stomachs. They look at the life cycle of flies and how they play an important part in the natural process of recycling and composting. They even make their very own rot boxes which they fill with food and leave for six weeks.
#19 - Dig with Dibnah
Season 2004 - Episode 6
The late, great and supremely enthusiastic Fred Dibnah's passion for Britain's industrial past continues apace as he sets about digging a 100-foot deep mineshaft in his back garden. In the programme the ex-steeplejack has reached a depth of 25ft in his bid to construct an authentic coal mine in his back garden, and visits some real working mines to pick up tips as he unveils his plans for a winding engine and railway.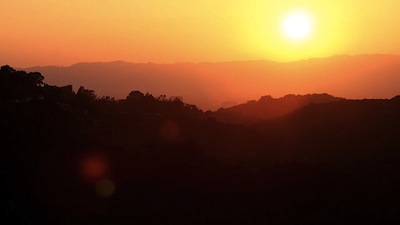 #20 - Hotel California - LA from the Byrds to the Eagles
Season 2007 - Episode 8
Documentary looking at the music and mythology of a golden era in Californian culture, and telling the story of how Los Angeles changed from a kooky backwater in the early 1960s to become the artistic and industrial hub of the American music industry by the end of the 1970s. Alongside extensive and never before seen archive footage, the programme features comprehensive first-hand accounts of the key figures including musicians (David Crosby, Graham Nash, J. D. Souther, Bernie Leadon and Bonnie Raitt, music industry bosses (David Geffen, Jac Holzman, Ron Stone and Peter Asher) and legendary LA scenesters including Henry Diltz, Pamela Des Barres and Ned Doheny. The film explores how the socially-conscious folk rock of young hippies with acoustic guitars was transformed into the coked-out stadium excess of the late 1970s and the biggest selling album of all time.
Directors: Holly Murray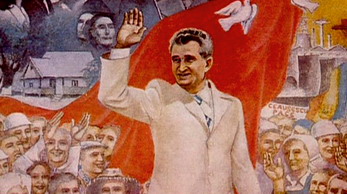 #21 - The King of Communism
Season 2003 - Episode 8
Nicolae Ceausescu created a unique personality cult in the 1970s and 1980s, transforming communist Romania into one of the strangest regimes Europe has ever seen. Newspapers had to mention his name 40 times on every page, factory workers spent months rehearsing dance routines dressed as soldiers and gymnasts for huge shows at which thousands of citizens were lined up to form the words Nicolae Ceausescu with their bodies. When the Romanian economy and living standards plummeted in the 1980s, the line between theatre and life blurred completely. Ceausescu went on working visits to the countryside where he inspected displays of meat and fruit made out of polystyrene, and closer to home began work on what would have been the largest palace in the world. At the final parade in 1989, workers walked past their leader to the sound of taped chants and applause. Using Ceausescu's own archive of 35mm propaganda films, King of Communism offers a surprising and chilling view of the absurd world of the Romanian dictator's regime. "This is a real-life communist version of Springtime for Hitler," says director Ben Lewis. "It's an all-singing, all-dancing unmasking of the illusions of communism, but it's also a serious study of the experience, effects and legacy of the twentieth century's most destructive political system."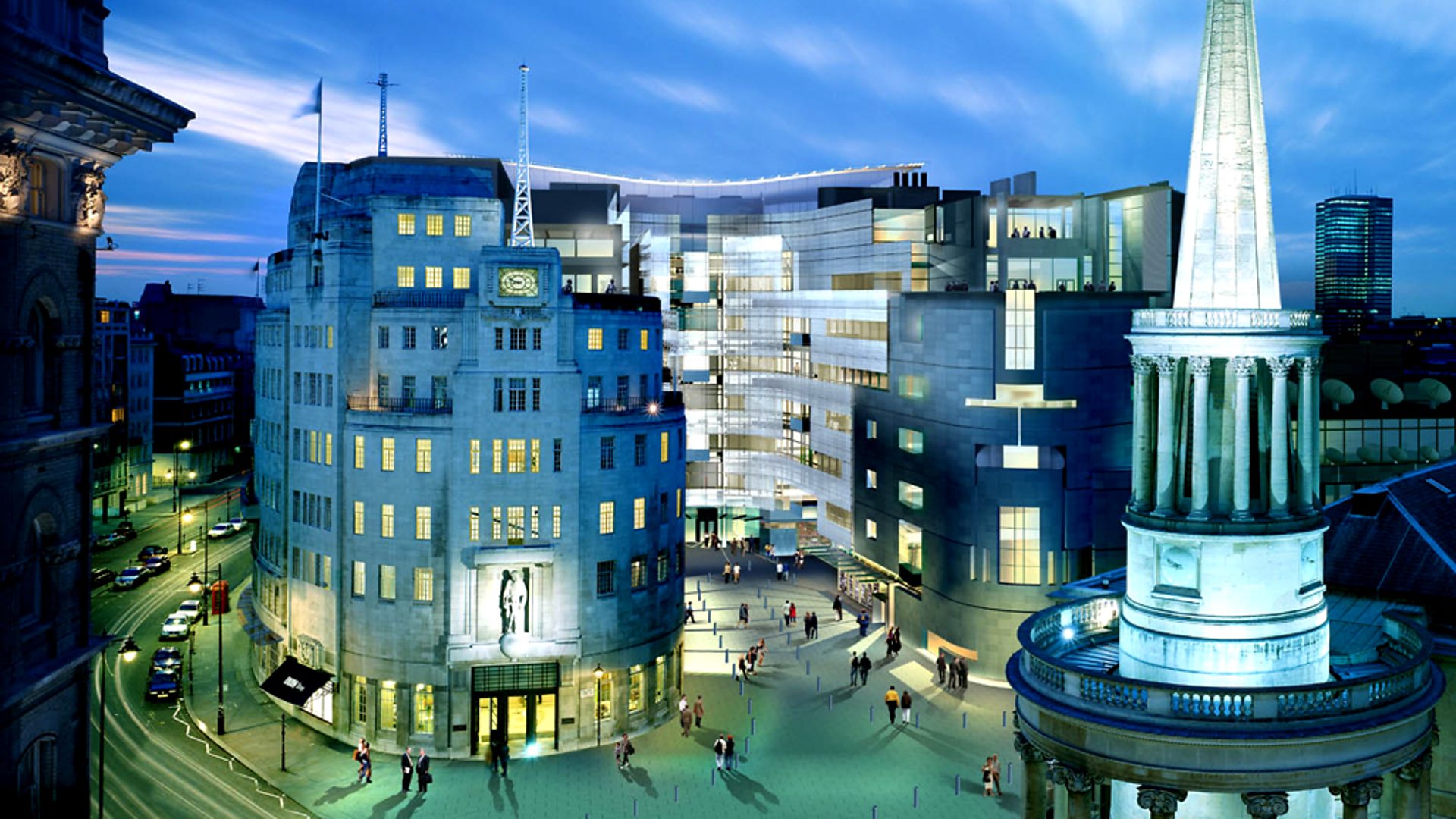 #22 - A Very English Genius: How Michael Ventris Cracked Linear B
Season 2006 - Episode 9
On 1 July 1952, a 30-year-old architect called Michael Ventris made a BBC radio broadcast which was to secure his place in archaeological and history books forever. He announced that he'd deciphered Linear B, Europe's earliest known, and previously incomprehensible, writing system. His discovery was to revolutionise our understanding of Western civilisation. It was made all the more remarkable by the fact that Ventris was no more than an amateur enthusiast, a man passionately and often tortuously determined to crack the linguistic code which had puzzled experts, archaeologists and academics for three decades.
Directors: Robin Dashwood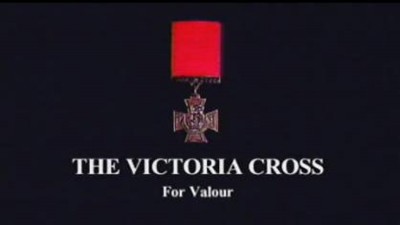 #23 - The Victoria Cross: For Valour
Season 2003 - Episode 9
The Victoria Cross: For Valour is a 2003 BBC television historical documentary presented by Jeremy Clarkson. Clarkson examines the history of the Victoria Cross, and follows the story of one of the 1,354 men who were awarded it - Major Robert Henry Cain. The main part of the programme was to describe how in September 1944, Major Cain won what was described as the "finest Victoria Cross of the whole war" (Second World War) by his commanding officer Lt Col Derek Mcnally. It's only at the end of the programme that it is revealed that Clarkson is married to the Major's daughter who had no idea that her father was a VC winner until after his death in 1974.
Directors: Richard Pearson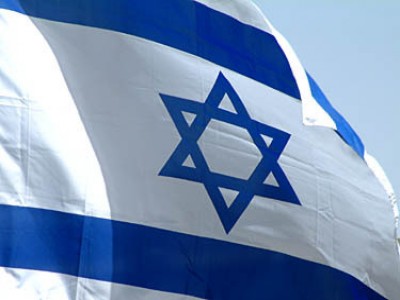 #24 - The Birth of Israel
Season 2008 - Episode 9
Documentary examining the the events leading up to the Israeli war of Independence in 1949, its continuing impact on Arab/Israeli relations and the implications for the Middle East peace process.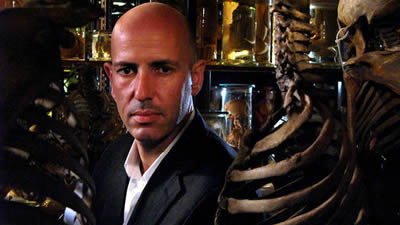 #25 - What Darwin Didn't Know
Season 2009 - Episode 10
Documentary which tells the story of evolution theory since Darwin postulated it in 1859 in 'On the Origin of Species'. The theory of evolution by natural selection is now scientific orthodoxy, but when it was unveiled it caused a storm of controversy, from fellow scientists as well as religious people. They criticised it for being short on evidence and long on assertion and Darwin, being the honest scientist that he was, agreed with them. He knew that his theory was riddled with 'difficulties', but he entrusted future generations to complete his work and prove the essential truth of his vision, which is what scientists have been doing for the past 150 years. Evolutionary biologist Professor Armand Marie Leroi charts the scientific endeavour that brought about the triumphant renaissance of Darwin's theory. He argues that, with the new science of evolutionary developmental biology (evo devo), it may be possible to take that theory to a new level - to do more than explain what has evolved in the past, and start to predict what might evolve in the future.