The BEST Episodes of BBC Documentaries
Every episode ever - ranked by fan votes!
Last Updated: Jun 30, 2019
Documentaries produced by or for the BBC.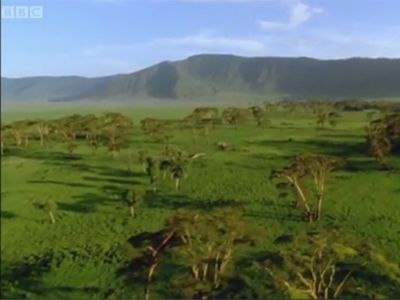 #1 - Great Natural Wonders of the World
Season 2002 - Episode 1
Great Natural Wonders of the World focuses on natural landscapes rather than wildlife. This show spends an hour highlighting some of the greatest visions of the world ever seen. It is arranged by continent and specifically covers the following: * North America - Deserts, canyonlands, Death Valley, Yellowstone, Yosemite, Mesas, the Grand Canyon and Limestone Caves * South America - Amazon River, Angel Falls, the Andes and glaciers * Pacific Ocean - Hawaiian volcanos & Coral Atolls * Asia - Mt Fuji, Guilin & the Himalayas * Europe - Alps, Rivers, Ice Caves, the Northern Lights * Africa - Kilimanjaro, Serengeti, Ngorogoro, Rift Valley & the Negev Desert * Australasia - Olgas, Uluru, Deserts, 12 Apostles (before one fell over recently), Kimberleys, Great Barrier Reef, New Zealand's mountains and fjords * Antarctica
1 votes
Writers: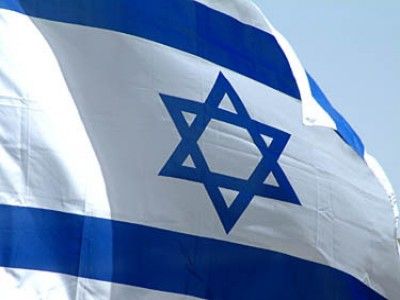 #2 - The Birth of Israel
Season 2008 - Episode 9
Documentary examining the the events leading up to the Israeli war of Independence in 1949, its continuing impact on Arab/Israeli relations and the implications for the Middle East peace process.
1 votes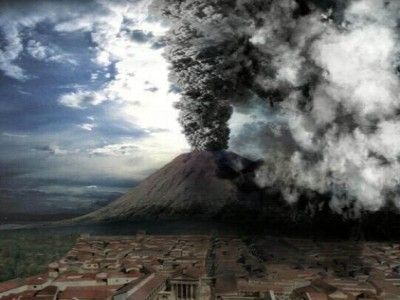 #3 - Pompeii: The Last Day
Season 2003 - Episode 2
Step back in time and visit the "vanished city" on its last day, as the mighty volcano Vesuvius explodes in a 24-hour reign of terror. On August 24th, AD79, Pompeii's citizens witness day turning into night as 4 billion tons of pumice, rock, and ash burst forth from Vesuvius. Pompeii: The Last Day uses archaeological evidence, including the writings of one survivor, to unravel the mystery of those final hours. Lavish special effects reconstruct each stage of Vesuvius's cataclysmic eruption and its impact on soldiers, slaves, families, and lovers as they struggle with the unfolding tragedy. One of the greatest natural disasters - and most fateful days - comes to vivid life in this critically acclaimed dramatization.
1 votes
Writers:
Edward Canfor-Dumas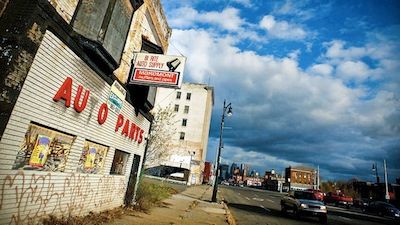 #4 - Requiem for Detroit
Season 2010 - Episode 37
A documentary about the decay and industrial collapse of America's fourth largest city.
1 votes
Writers: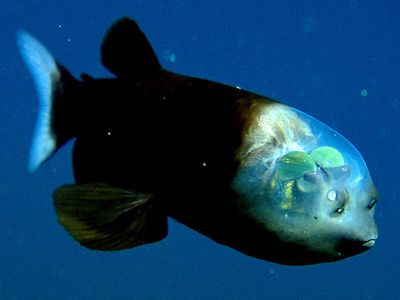 #5 - Decade of Discovery
Season 2010 - Episode 118
A rare pygmy sloth that looks like a teddy bear and can swim, an insect as long as your arm and a fish from the deep with a face like a headlight. Just some of the extraordinary and weird new species chosen by presenter Chris Packham as his top ten discoveries of the last decade from around the world. Also chosen are a giant orchid worth thousands, a walking shark and a small mammal related to an elephant with a nose to match, and two geckos which are evolving before our eyes. Equally extraordinary are the personal stories of how the new species were found, as told by the 21st century scientists and explorers who discovered them - the Indiana Joneses of the natural world. All these species are new to us and new to science, and proof that the Earth can still surprise us.
1 votes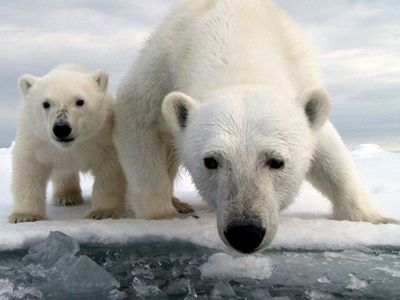 #6 - Polar Bear: Spy on the Ice
Season 2010 - Episode 125
Shot mainly using spy cameras, this film gets closer than ever before to the world's greatest land predator. Icebergcam, Blizzardcam and Snowballcam are a new generation of covert devices on a mission to explore the Arctic islands of Svalbard in Norway. Backed up by Snowcam and Driftcam, these state-of-the-art camouflaged cameras reveal the extraordinary curiosity and intelligence of the polar bear. The cameras are just a breath away when two sets of cubs emerge from winter maternity dens. They also capture the moment when the sea-ice breaks away from the island in the Spring. As one set of mother and cubs journey across the drifting ice in search of seals, the other is marooned on the island with very little food. How they cope with their different fates is captured in revelatory close-up detail. The cameras also follow the bears as they hunt seals, raid bird colonies, dive for kelp and indulge in entertaining courtship rituals. Icebergcam even discovers their little-known social nature as seven bears share a washed-up whale carcass. Often just a paw's swipe from the play-fighting and squabbling bears, the spy cameras face their most challenging subject yet. When their curious subjects discover the cameras, they are subjected to some comical-but-destructive encounters. As the film captures its intimate portrait of polar bears' lives, it reveals how their intelligence and curiosity help them cope in a world of shrinking ice.
2 votes
Writers: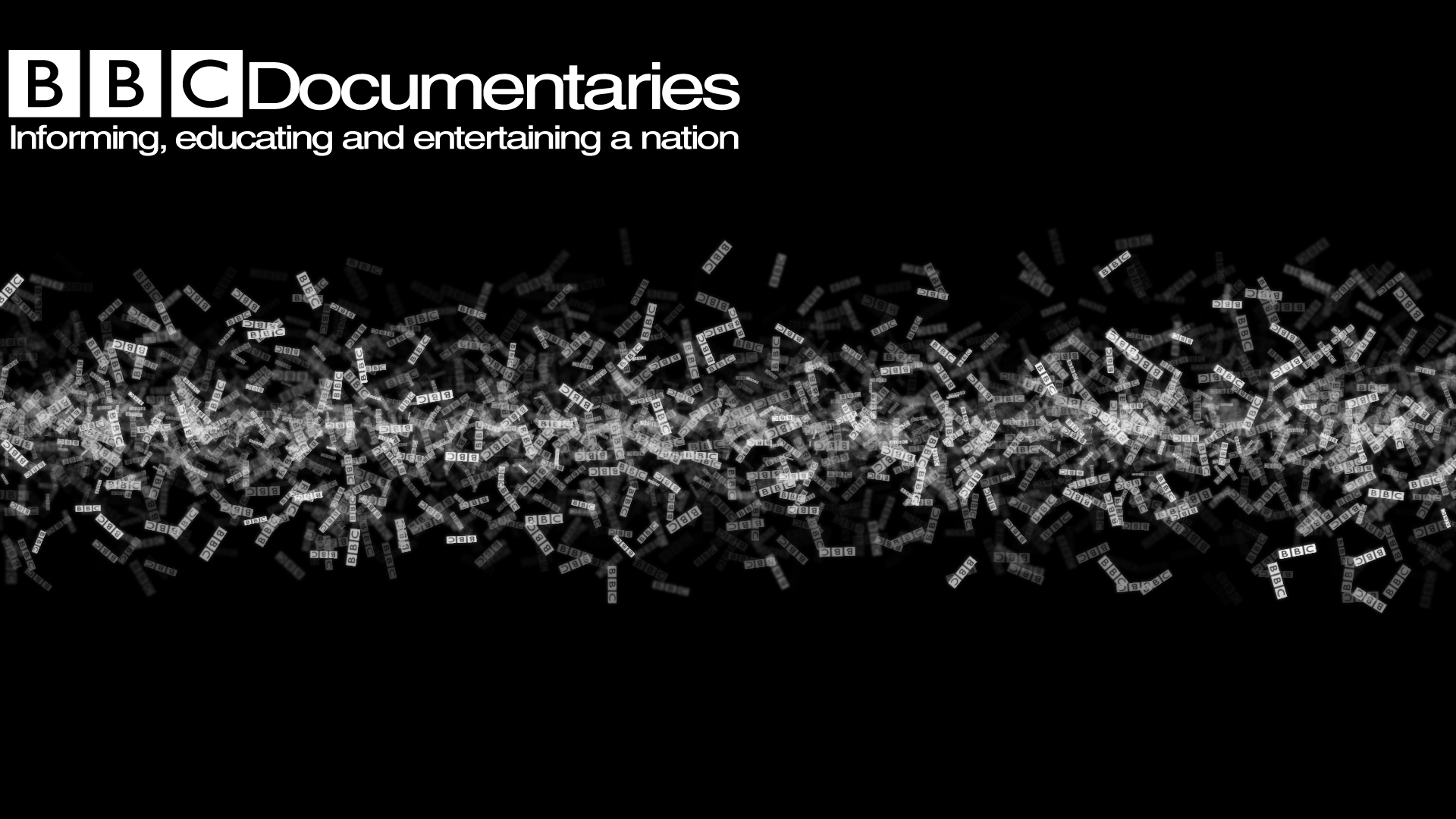 #7 - A Very English Genius: How Michael Ventris Cracked Linear B
Season 2006 - Episode 9
On 1 July 1952, a 30-year-old architect called Michael Ventris made a BBC radio broadcast which was to secure his place in archaeological and history books forever. He announced that he'd deciphered Linear B, Europe's earliest known, and previously incomprehensible, writing system. His discovery was to revolutionise our understanding of Western civilisation. It was made all the more remarkable by the fact that Ventris was no more than an amateur enthusiast, a man passionately and often tortuously determined to crack the linguistic code which had puzzled experts, archaeologists and academics for three decades.
1 votes
Writers: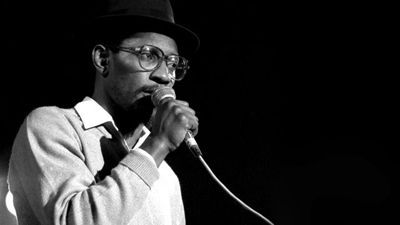 #8 - Reggae Britannia
Season 2011 - Episode 45
The acclaimed BBC4 Britannia series moves into the world of British reggae. Showing how it came from Jamaica in the 1960s to influence, over the next twenty years, both British music and society, the programme includes major artists and performances from that era, including Big Youth, Max Romeo, Linton Kwesi Johnson, Jerry Dammers and the Specials, the Police, UB40, Dennis Bovell, lovers rock performers Carroll Thompson and Janet Kay, bands like Aswad and Steel Pulse and reggae admirers such as Boy George and Paul Weller. The programme celebrates the impact of reggae, the changes it brought about and its lasting musical legacy.
1 votes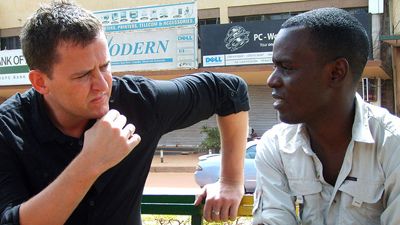 #9 - The World's Worst Place to Be Gay?
Season 2011 - Episode 46
Scott Mills travels to Uganda where the death penalty could soon be introduced for being gay. The gay Radio 1 DJ finds out what it's like to live in a society which persecutes people like him and meets those who are leading the hate campaign.
1 votes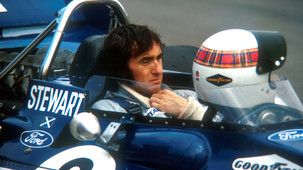 #10 - Jackie Stewart: The Flying Scot
Season 2009 - Episode 92
Sir Jackie Stewart is one of Britain's all time great sporting personalities - winner of three Formula 1 world championships and 27 grand prix, and ranked as one of the ten greatest racing drivers of all time. With his black cap and sideburns, he became an unmistakable icon in the glorious era of style, glamour and speed of the 1960s and 70s. Venturing beyond the world of motor sport, this documentary is an insight into the triumphs and tragedies of Stewart's eventful life, and includes contributions from friends and colleagues such as Niki Lauda, Emerson Fittipaldi, Sean Connery, Murray Walker and Edsel Ford, as well as the last ever interview with the late Ken Tyrrell, without whom Stewart's career might have taken a very different turn. Produced by Stewart's youngest son Mark, the film is enriched with family photographs, home movies and scrapbooks kept by Lady Helen Stewart that document her husband's career.
1 votes
Writers: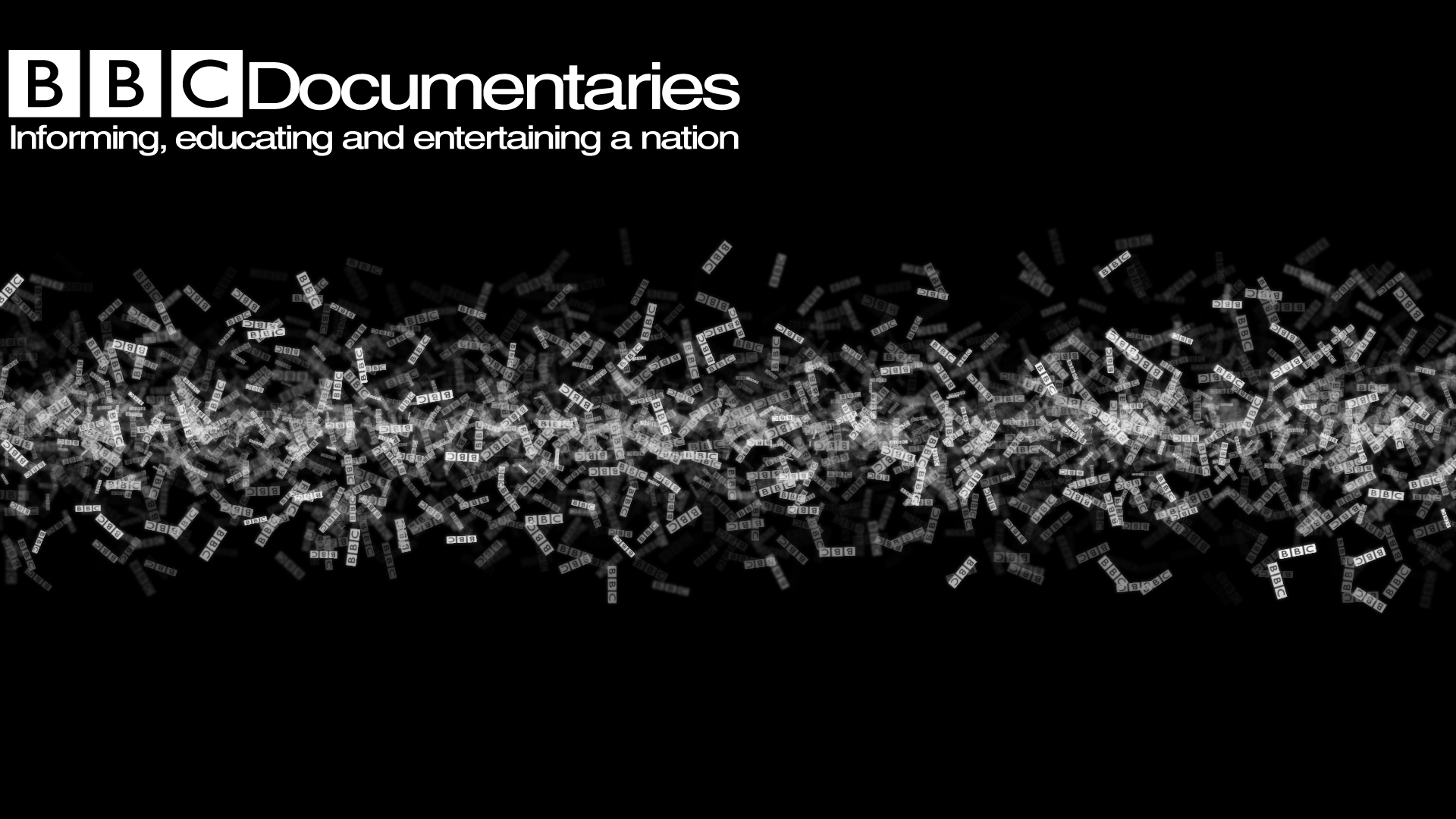 #11 - Why Beauty Matters
Season 2009 - Episode 107
Philosopher Roger Scruton presents a provocative essay on the importance of beauty in the arts and in our lives.
1 votes
Writers: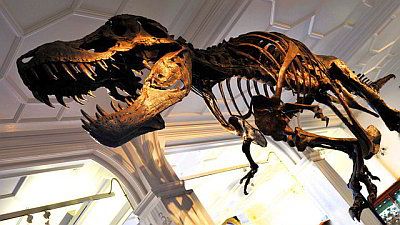 #12 - How to Build a Dinosaur
Season 2011 - Episode 163
Dinosaurs died out 65 million years ago and we have hardly ever found a complete skeleton. So how do we turn a pile of broken bones into a dinosaur exhibit? Dr Alice Roberts finds out how the experts put skeletons back together, with muscles, accurate postures, and even - in some cases - the correct skin colour.
1 votes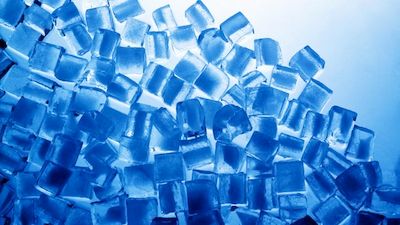 #13 - The Secret Life of Ice
Season 2011 - Episode 185
Ice is one of the strangest, most beguiling and mesmerising substances in the world. Full of contradictions, it is transparent yet it can glow with colour, it is powerful enough to shatter rock but it can melt in the blink of an eye. It takes many shapes, from the fleeting beauty of a snowflake to the multi-million tonne vastness of a glacier and the eeriness of the ice fountains of far-flung moons. Science writer Dr Gabrielle Walker has been obsessed with ice ever since she first set foot on Arctic sea ice. In this programme she searches out some of the secrets hidden deep within the ice crystal to try to discover how something so ephemeral has the power to sculpt landscapes, to preserve our past and inform our future
1 votes
Writers:
#14 - Armando's Tale of Charles Dickens
Season 2012 - Episode 1
Armando Iannucci presents a personal argument in praise of the genius of Charles Dickens. Through the prism of the author's most autobiographical novel, David Copperfield, Armando looks beyond Dickens - the national institution - and instead explores the qualities of Dickens's work which still make him one of the best British writers. While Dickens is often celebrated for his powerful depictions of Victorian England and his role as a social reformer, this programme foregrounds the elements of his writing which make him worth reading, as much for what he tells us about ourselves in the twenty-first century as our ancestors in the nineteenth. Armando argues that Dickens's remarkable use of language and his extraordinary gift for creating characters make him a startlingly experimental and psychologically penetrating writer who demands not just to be adapted for television but to be read and read again.
1 votes
Writers: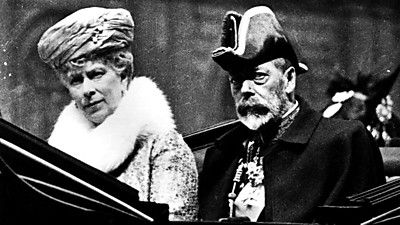 #15 - King George and Queen Mary: The Royals Who Rescued the Monarchy - Episode 1
Season 2012 - Episode 2
A two-part portrait of Elizabeth II's grandparents, King George V and Queen Mary, which examines the lasting legacy of the couple who rescued the monarchy from potential disaster, and whose influence persists to this day. Episode one focuses on King George V. George could not have been a more unlikely moderniser. Born and brought up in the Victorian age he was conservative to his fingertips. Yet in the face of unstoppable social change after the First World War he turned out to be a remarkable innovator, creating the House of Windsor, embracing democratic reform, and reinventing many of the royal traditions that we know today. When he celebrated his silver jubilee in 1935 the monarchy was more popular than ever. But as a parent King George V was far less successful - he bullied his children and alienated his eldest son and heir, Prince Edward. As one courtier remarked at the time, 'the royal family are like ducks, they sit on their children'. By contrast, King George had a loving relationship with his granddaughter, and much of Queen Elizabeth's style and commitment to duty can be traced back to this early influence.
1 votes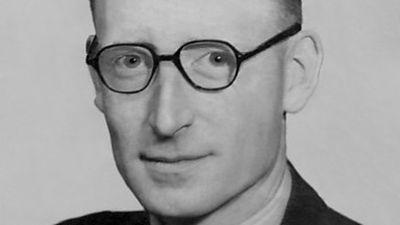 #16 - Code-Breakers: Bletchley Park's Lost Heroes
Season 2011 - Episode 184
Documentary that reveals the secret story behind one of the greatest intellectual feats of World War II, a feat that gave birth to the digital age. In 1943, a 24-year-old maths student and a GPO engineer combined to hack into Hitler's personal super-code machine - not Enigma but an even tougher system, which he called his 'secrets writer'. Their break turned the Battle of Kursk, powered the D-day landings and orchestrated the end of the conflict in Europe. But it was also to be used during the Cold War - which meant both men's achievements were hushed up and never officially recognised
1 votes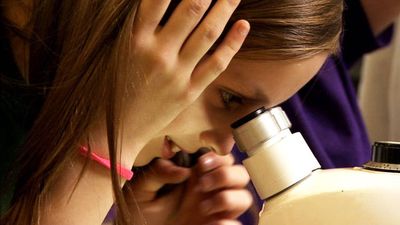 #17 - After Life: Rot Box Detectives
Season 2012 - Episode 4
A special spin off programme of the BBC Four programme After Life for learners aged 7 - 11 years. A team of young science detectives investigate rot and decay through a series of experiments and activities, assisted by Dr George McGavin. The team find out not just about the bacteria all around us, but the bacteria on our skin, in our mouths and in our stomachs. They look at the life cycle of flies and how they play an important part in the natural process of recycling and composting. They even make their very own rot boxes which they fill with food and leave for six weeks.
1 votes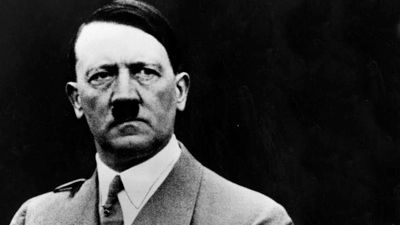 #18 - Hitler's Children
Season 2012 - Episode 101
Their family name alone evokes horror: Himmler, Frank, Goering, Hoess. This film looks at the descendants of the most powerful figures in the Nazi regime: men and women who were left a legacy that indelibly associates them with one of the greatest abominations in history. What is it like to have grown up with a name that immediately raises images of genocide? How do they live with the weight of their ancestors' crimes? Is it possible to move on from the crimes of their ancestors?
1 votes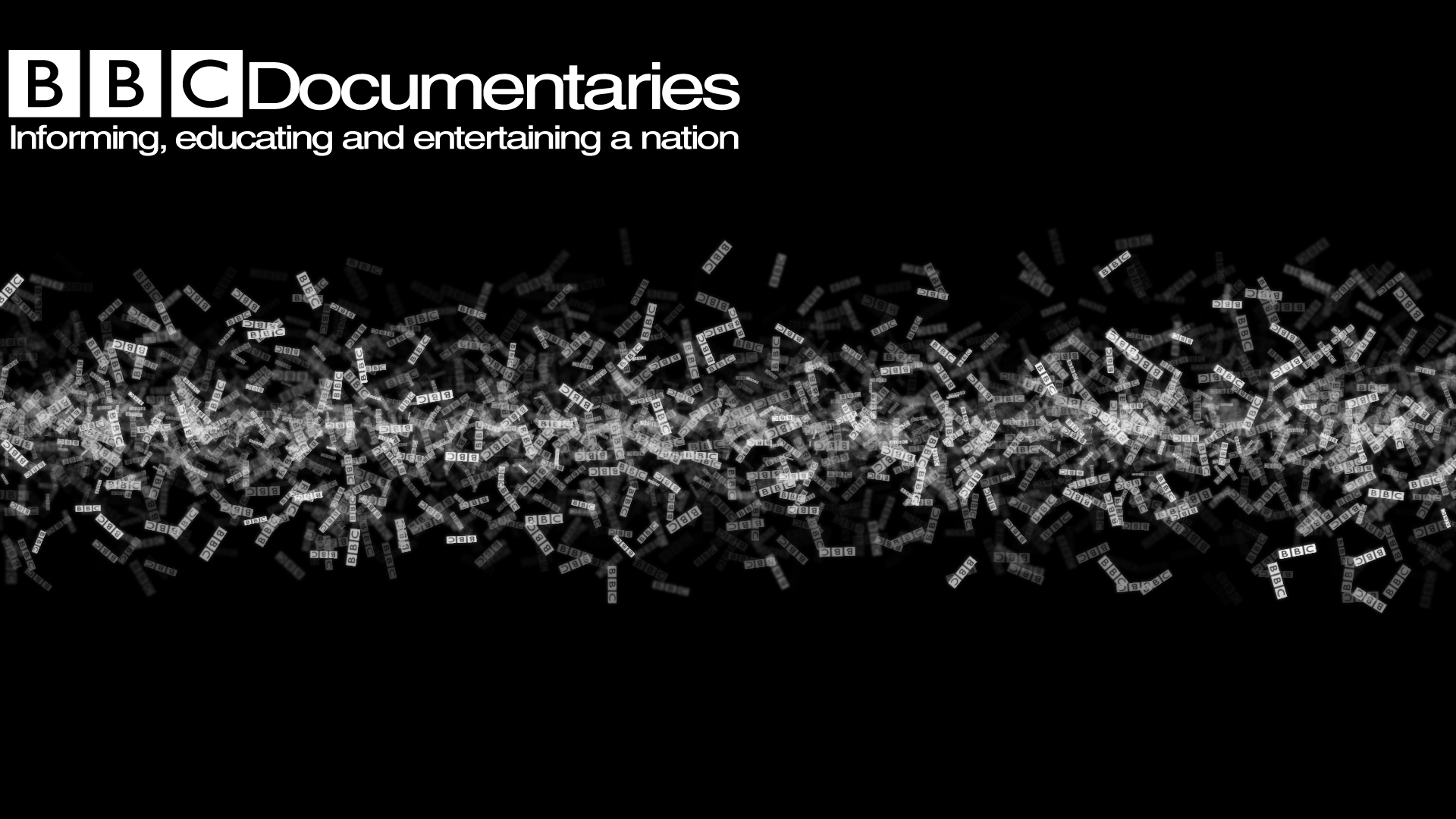 #19 - Gorillas Revisited with David Attenborough
Season 2006 - Episode 27
David Attenborough recounts his very personal experiences with the mountain gorillas of Rwanda. Ever since they were discovered over a century ago, these remarkable creatures have been threatened by loss of habitat, poaching, disease and political instability. But despite all odds their numbers have increased. David tells the extraordinary tale of how conservationists like Dian Fossey have battled to save the mountain gorilla from the brink of extinction.
1 votes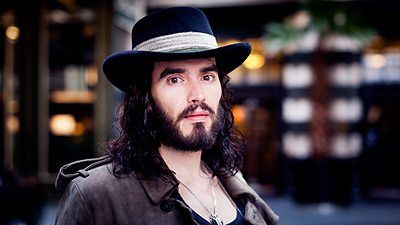 #20 - Russell Brand: From Addiction to Recovery
Season 2012 - Episode 161
The story of how Russell Brand battled to stay clean of drugs is at the heart of this honest, personal film in which he challenges how our society deals with addicts and addiction.
1 votes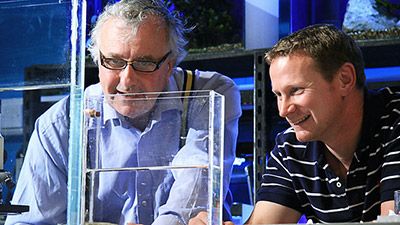 #21 - The Secret Life of Rockpools
Season 2013 - Episode 74
Paleontologist Professor Richard Fortey embarks on a quest to discover the extraordinary lives of rock pool creatures. To help explore this unusual environment he is joined by some of the UK's leading marine biologists in a dedicated laboratory at the National Marine Aquarium in Plymouth. Here and on the beach in various locations around the UK, startling behaviour is revealed and new insights are given into how these animals cope with intertidal life. Many popular rock pool species have survived hundreds of millions of years of Earth's history, but humans may be their biggest challenge yet.
1 votes
Writers: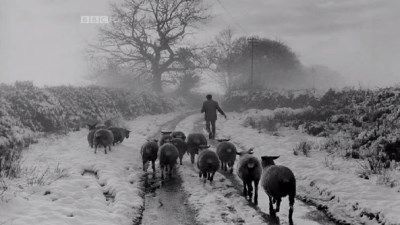 #22 - James Ravilious: A World in Photographs
Season 2007 - Episode 82
Alan Bennett narrates a documentary about James Ravilious, one of the great unknowns of British photography. Son of the renowned water-colourist and engraver Eric Ravilious, he dedicated his art to a small area of north Devon, where over a period of two decades he took more than 80,000 photographs. This collection has become one of the most comprehensive and poignant archives in the country, documenting an English world and way of life most people had thought long gone.
1 votes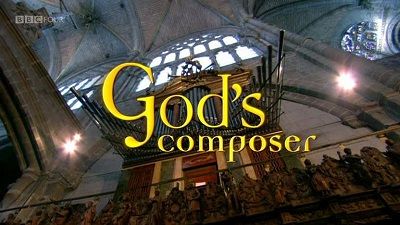 #23 - God's Composer
Season 2011 - Episode 278
Simon Russell Beale continues his Sacred Music journey in this special celebration marking the 400th anniversary of the death of the great Spanish Renaissance composer Tomas Luis de Victoria. In exploring the extraordinary world of this intensely spiritual man - musician, priest and mystic - Simon's travels take him to some of Spain's most stunning locations, from the ancient fortified city of Avila, with its medieval walls and glorious cathedral, to the magnificent El Escorial palace, where Philip II would listen to Victoria's music though a small door leading off his bedroom directly to the high altar of the Basilica. In Madrid, Simon explores the dramatic religious paintings of Victoria's contemporary El Greco in the Prado Museum and visits the convent of Las Descalzas Reales, named after the barefoot nuns who worshipped there and where Victoria spent the final three decades of his life as choirmaster and organist. The music is specially performed by Harry Christophers and The Sixteen in the church of San Antonio de los Alemanes, a hidden baroque jewel built in Victoria's lifetime in the heart of Madrid.
1 votes
Writers: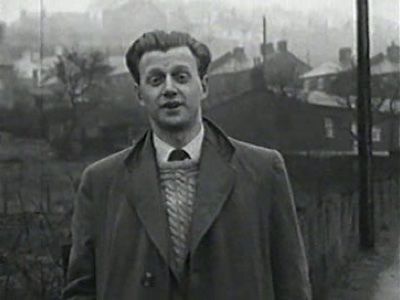 #24 - Between Two Rivers
Season 1960 - Episode 1
After a brief tutelage with innovative BBC documentary producer Denis Mitchell, Dennis Potter teamed with producer Anthony de Lotbiniere to film a documentary (later described by David Niven as "absolutely wonderful"). Returning to the Berry Hill roots of his childhood, Potter used interviews with locals (including his parents) to show changes in the working-class traditions of the Forest of Dean, where "the green forest has a deep black heart beneath its sudden hills, pushing up slag heaps and grey little villages clustering around the coal."
1 votes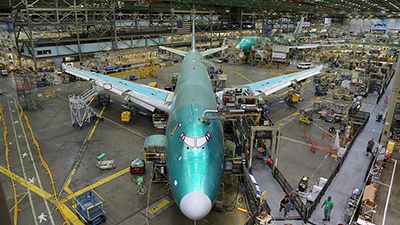 #25 - Jumbo: The Plane that Changed the World
Season 2014 - Episode 35
Documentary about the development of the Boeing 747 jumbo jet. The 747 was a game changer; the airliner that revolutionised mass, cheap air travel. But the first, wide-bodied plane was (originally) intended as a stopgap to Boeing's now-abandoned supersonic jet. This is the remarkable, untold story of the jumbo, a billion-dollar gamble that pushed 1960s technology to the limits to create the world's most recognisable plane.
1 votes