The BEST Episodes of BBC Documentaries
Every episode ever - ranked by fan votes!
Last Updated: Oct 24, 2021
Documentaries produced by or for the BBC.
Watch Now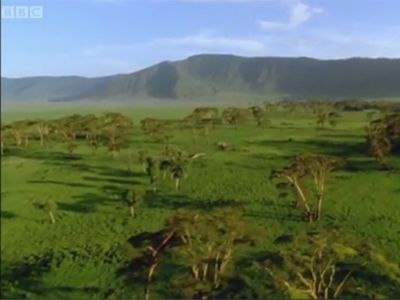 #1 - Great Natural Wonders of the World
Season 2002 - Episode 1 - Aired Jan 1, 2002
Great Natural Wonders of the World focuses on natural landscapes rather than wildlife. This show spends an hour highlighting some of the greatest visions of the world ever seen. It is arranged by continent and specifically covers the following: * North America - Deserts, canyonlands, Death Valley, Yellowstone, Yosemite, Mesas, the Grand Canyon and Limestone Caves * South America - Amazon River, Angel Falls, the Andes and glaciers * Pacific Ocean - Hawaiian volcanos & Coral Atolls * Asia - Mt Fuji, Guilin & the Himalayas * Europe - Alps, Rivers, Ice Caves, the Northern Lights * Africa - Kilimanjaro, Serengeti, Ngorogoro, Rift Valley & the Negev Desert * Australasia - Olgas, Uluru, Deserts, 12 Apostles (before one fell over recently), Kimberleys, Great Barrier Reef, New Zealand's mountains and fjords * Antarctica
28 votes
Writers: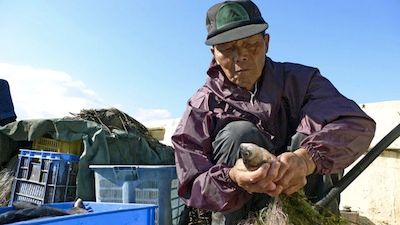 #2 - Fish! A Japanese Obsession
Season 2009 - Episode 3 - Aired Mar 23, 2009
Charles Rangeley Wilson, author, journalist and BBC 2's Accidental Angler, travels to Japan to explore the Japanese people's passionate relationship to fish.
1 votes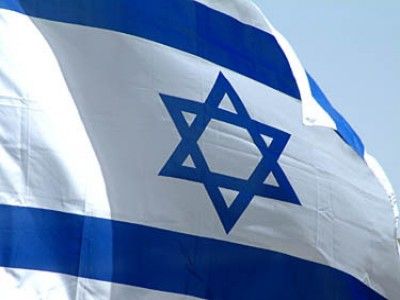 #3 - The Birth of Israel
Season 2008 - Episode 9 - Aired May 4, 2008
Documentary examining the the events leading up to the Israeli war of Independence in 1949, its continuing impact on Arab/Israeli relations and the implications for the Middle East peace process.
28 votes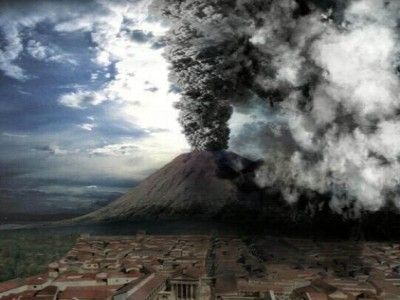 #4 - Pompeii: The Last Day
Season 2003 - Episode 2 - Aired Sep 12, 2003
Step back in time and visit the "vanished city" on its last day, as the mighty volcano Vesuvius explodes in a 24-hour reign of terror. On August 24th, AD79, Pompeii's citizens witness day turning into night as 4 billion tons of pumice, rock, and ash burst forth from Vesuvius. Pompeii: The Last Day uses archaeological evidence, including the writings of one survivor, to unravel the mystery of those final hours. Lavish special effects reconstruct each stage of Vesuvius's cataclysmic eruption and its impact on soldiers, slaves, families, and lovers as they struggle with the unfolding tragedy. One of the greatest natural disasters - and most fateful days - comes to vivid life in this critically acclaimed dramatization.
28 votes
Writers:
Edward Canfor-Dumas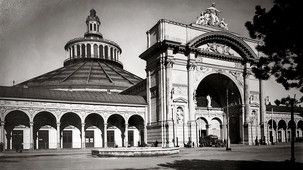 #5 - Vienna: City of Dreams
Season 2007 - Episode 31 - Aired Dec 30, 2007
Joseph Koerner explores the art, architecture and music of fin de siecle Vienna. Using one of Vienna's most famous sons, Sigmund Freud, as a key, Koerner attempts to unlock Vienna's psyche for clues as to why this unlikely city gave birth to modernism. Home to Klimt, Schoenberg and Hitler, he portrays an artistic and intellectual melting pot; a place where many of the great dreams, and nightmares, of the modern era were first imagined.
1 votes
Writers: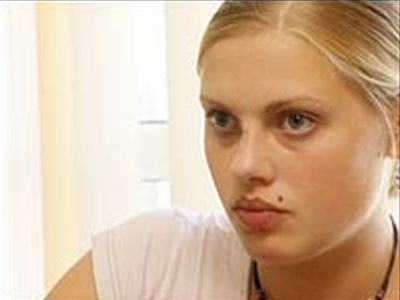 #6 - Bashing Booze Birds
Season 2007 - Episode 43 - Aired Jan 28, 2007
Nicky Taylor hits the drinking circuits of Britain to investigate what's going on with women on their nights out, asking how big is the problem, is the binge drinking to blame and what the link is between alcohol and aggression.
1 votes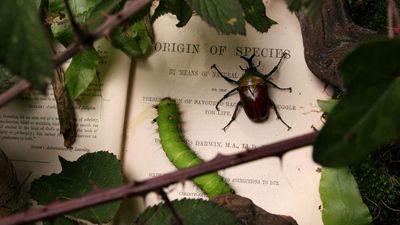 #7 - Darwin's Struggle: The Evolution of the Origin of Species
Season 2009 - Episode 74 - Aired Feb 2, 2009
Documentary telling the little-known story of how Darwin came to write his great masterpiece, On the Origin of Species, a book which explains the wonderful variety of the natural world as emerging out of death and the struggle of life. In the twenty years he took to develop a brilliant idea into a revolutionary book, Darwin went through a personal struggle every bit as turbulent as that of the natural world he observed. Fortunately, he left us an extraordinary record of his brilliant insights, observations of nature, and touching expressions of love and affection for those around him. He also wrote frank accounts of family tragedies, physical illnesses and moments of self-doubt, as he laboured towards publication of the book that would change the way we see the world. The story is told with the benefit of Darwin's secret notes and correspondence, enhanced by natural history filming, powerful imagery from the time and contributions from leading contemporary biographers and scientists.
1 votes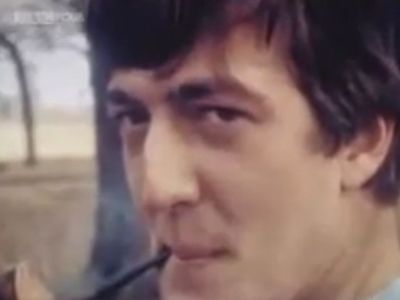 #8 - Stephen Fry: 50 Not Out
Season 2007 - Episode 46 - Aired Sep 8, 2007
Documentary to celebrate the great man's 50th birthday, with interviews from colleagues such as Emma Thompson and Richard Curtis.
1 votes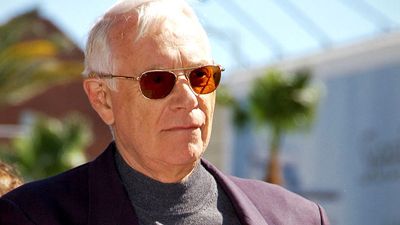 #9 - The Man Who Recorded America: Jac Holzman's Elektra Records
Season 2010 - Episode 94 - Aired Oct 22, 2010
In the 1960s, a small indie label would conquer American music. With artists like the Doors, Love, Tim Buckley, the Incredible String Band and the Stooges, Elektra Records was consistently on the cutting edge, having built its name initially with folk revival artists like Judy Collins and Tom Paxton, signed out of Greenwich Village. Elektra was run by suave visionary Jac Holzman and this is his story. Featuring contributions from Jackson Browne, Iggy Pop, Judy Collins and choice BBC archive.
1 votes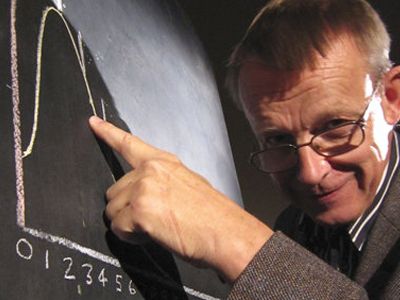 #10 - The Joy of Stats
Season 2010 - Episode 105 - Aired Dec 7, 2010
Documentary which takes viewers on a rollercoaster ride through the wonderful world of statistics to explore the remarkable power thay have to change our understanding of the world, presented by superstar boffin Professor Hans Rosling, whose eye-opening, mind-expanding and funny online lectures have made him an international internet legend. Rosling is a man who revels in the glorious nerdiness of statistics, and here he entertainingly explores their history, how they work mathematically and how they can be used in today's computer age to see the world as it really is, not just as we imagine it to be. Rosling's lectures use huge quantities of public data to reveal the story of the world's past, present and future development. Now he tells the story of the world in 200 countries over 200 years using 120,000 numbers - in just four minutes. The film also explores cutting-edge examples of statistics in action today. In San Francisco, a new app mashes up police department data with the city's street map to show what crime is being reported street by street, house by house, in near real-time. Every citizen can use it and the hidden patterns of their city are starkly revealed. Meanwhile, at Google HQ the machine translation project tries to translate between 57 languages, using lots of statistics and no linguists. Despite its light and witty touch, the film nonetheless has a serious message - without statistics we are cast adrift on an ocean of confusion, but armed with stats we can take control of our lives, hold our rulers to account and see the world as it really is. What's more, Hans concludes, we can now collect and analyse such huge quantities of data and at such speeds that scientific method itself seems to be changing.
2 votes
Writers: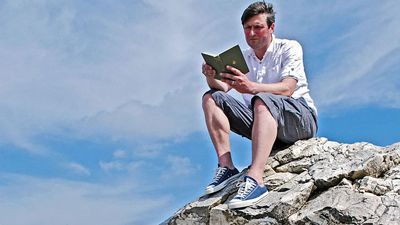 #11 - Gods and Monsters: Homer's Odyssey
Season 2010 - Episode 103 - Aired Nov 8, 2010
Virginia Woolf said Homer's epic poem the Odyssey was 'alive to every tremor and gleam of existence'. Following the magical and strange adventures of warrior king Odysseus, inventor of the idea of the Trojan Horse, the poem can claim to be the greatest story ever told. Now British poet Simon Armitage goes on his own Greek adventure, following in the footsteps of one of his own personal heroes. Yet Simon ponders the question of whether he even likes the guy.
1 votes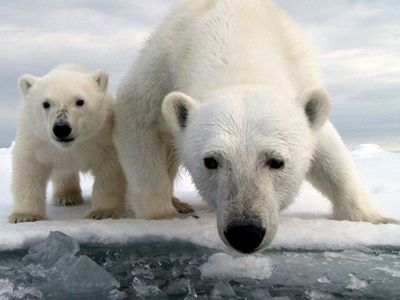 #12 - Polar Bear: Spy on the Ice
Season 2010 - Episode 125 - Aired Dec 29, 2010
Shot mainly using spy cameras, this film gets closer than ever before to the world's greatest land predator. Icebergcam, Blizzardcam and Snowballcam are a new generation of covert devices on a mission to explore the Arctic islands of Svalbard in Norway. Backed up by Snowcam and Driftcam, these state-of-the-art camouflaged cameras reveal the extraordinary curiosity and intelligence of the polar bear. The cameras are just a breath away when two sets of cubs emerge from winter maternity dens. They also capture the moment when the sea-ice breaks away from the island in the Spring. As one set of mother and cubs journey across the drifting ice in search of seals, the other is marooned on the island with very little food. How they cope with their different fates is captured in revelatory close-up detail. The cameras also follow the bears as they hunt seals, raid bird colonies, dive for kelp and indulge in entertaining courtship rituals. Icebergcam even discovers their little-known social nature as seven bears share a washed-up whale carcass. Often just a paw's swipe from the play-fighting and squabbling bears, the spy cameras face their most challenging subject yet. When their curious subjects discover the cameras, they are subjected to some comical-but-destructive encounters. As the film captures its intimate portrait of polar bears' lives, it reveals how their intelligence and curiosity help them cope in a world of shrinking ice.
58 votes
Writers: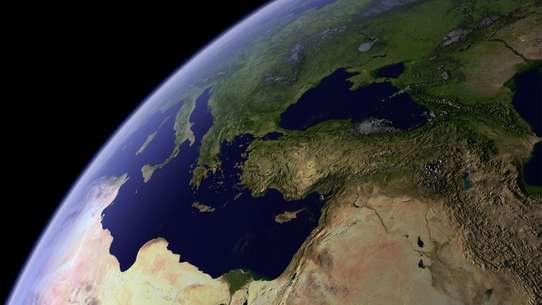 #13 - A Very English Genius: How Michael Ventris Cracked Linear B
Season 2002 - Episode 39 - Aired Jul 22, 2002
On 1 July 1952, a 30-year-old architect called Michael Ventris made a BBC radio broadcast which was to secure his place in archaeological and history books forever. He announced that he'd deciphered Linear B, Europe's earliest known, and previously incomprehensible, writing system. His discovery was to revolutionise our understanding of Western civilisation. It was made all the more remarkable by the fact that Ventris was no more than an amateur enthusiast, a man passionately and often tortuously determined to crack the linguistic code which had puzzled experts, archaeologists and academics for three decades.
28 votes
Writers: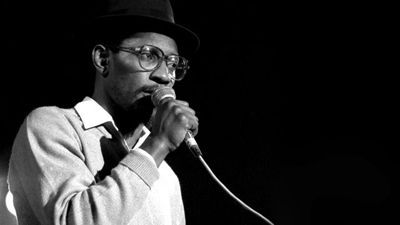 #14 - Reggae Britannia
Season 2011 - Episode 45 - Aired Feb 11, 2011
The acclaimed BBC4 Britannia series moves into the world of British reggae. Showing how it came from Jamaica in the 1960s to influence, over the next twenty years, both British music and society, the programme includes major artists and performances from that era, including Big Youth, Max Romeo, Linton Kwesi Johnson, Jerry Dammers and the Specials, the Police, UB40, Dennis Bovell, lovers rock performers Carroll Thompson and Janet Kay, bands like Aswad and Steel Pulse and reggae admirers such as Boy George and Paul Weller. The programme celebrates the impact of reggae, the changes it brought about and its lasting musical legacy.
28 votes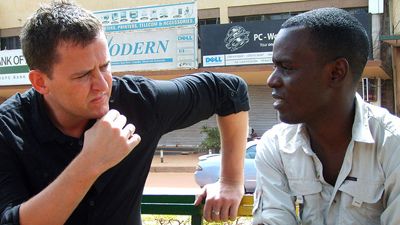 #15 - The World's Worst Place to Be Gay?
Season 2011 - Episode 46 - Aired Feb 14, 2011
Scott Mills travels to Uganda where the death penalty could soon be introduced for being gay. The gay Radio 1 DJ finds out what it's like to live in a society which persecutes people like him and meets those who are leading the hate campaign.
28 votes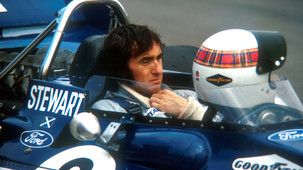 #16 - Jackie Stewart: The Flying Scot
Season 2009 - Episode 92 - Aired Apr 11, 2009
Sir Jackie Stewart is one of Britain's all time great sporting personalities - winner of three Formula 1 world championships and 27 grand prix, and ranked as one of the ten greatest racing drivers of all time. With his black cap and sideburns, he became an unmistakable icon in the glorious era of style, glamour and speed of the 1960s and 70s. Venturing beyond the world of motor sport, this documentary is an insight into the triumphs and tragedies of Stewart's eventful life, and includes contributions from friends and colleagues such as Niki Lauda, Emerson Fittipaldi, Sean Connery, Murray Walker and Edsel Ford, as well as the last ever interview with the late Ken Tyrrell, without whom Stewart's career might have taken a very different turn. Produced by Stewart's youngest son Mark, the film is enriched with family photographs, home movies and scrapbooks kept by Lady Helen Stewart that document her husband's career.
28 votes
Writers: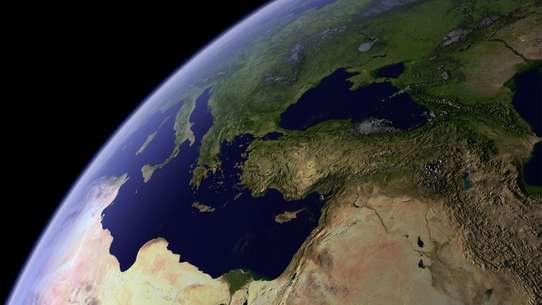 #17 - Why Beauty Matters
Season 2009 - Episode 107 - Aired Nov 28, 2009
Philosopher Roger Scruton presents a provocative essay on the importance of beauty in the arts and in our lives.
28 votes
Writers:
#18 - The Twins of the Twin Towers
Season 2011 - Episode 155 - Aired Sep 6, 2011
To commemorate the 10th anniversary of 9/11, The Twins of the Twin Towers tells the previously untold story of the twins who lost their 'other half' on the day of the terrorist attacks. It features the accounts of some of the 46 twins including Zachary Fletcher, a New York City Fire Fighter who lost his fellow fire fighter and twin brother, Andre in the south tower; Gregory Hoffman, who was on the phone to his twin, Stephen, as the second plane hit and former NYPD undercover cop, Lisa DeRienzo who lost her brother, Michael. As a broker, Michael believed he was the one with the safe job. These and other compelling testimonies make for a profound and powerful tale, which strikes at the heart of what it is to be, not only a twin, but also a human being and reminds us why, as the tenth anniversary approaches, the world can never forget the events of September 11 2001.
1 votes
Writers: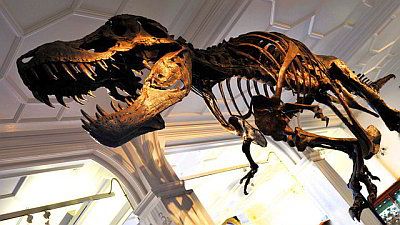 #19 - How to Build a Dinosaur
Season 2011 - Episode 163 - Aired Sep 21, 2011
Dinosaurs died out 65 million years ago and we have hardly ever found a complete skeleton. So how do we turn a pile of broken bones into a dinosaur exhibit? Dr Alice Roberts finds out how the experts put skeletons back together, with muscles, accurate postures, and even - in some cases - the correct skin colour.
28 votes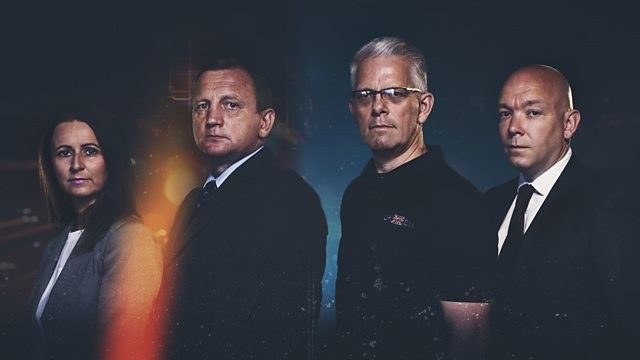 #20 - Hunting the Essex Lorry Killers
Season 2021 - Episode 112 - Aired Oct 13, 2021
It started with a 999 call from a lorry driver in Essex and ended in one of the UK's biggest ever police investigations, a hunt for those responsible for the deaths of 39 Vietnamese migrants.
1 votes
#21 - My Resignation
Season 2011 - Episode 171 - Aired Aug 3, 2011
Through personal testimony, this programme follows the process of resigning: from the initial crisis to taking the decision to resign and handling the timing, to the costs, consequences and legacy of the resignation. It shows that the honourable resignation is not dead. In all walks of life people grappling with moral issues still take that decision to resign. Consultant anaesthetist Stephen Bolsin felt he could only go public after he had resigned and left the country. Former home secretary Jacqui Smith was determined to do the honourable thing and resign immediately over her expenses, but she was thwarted by a prime minister with any eye on political timing. The honourable resignations of Lord Carrington and Richard Luce were put back on track by a hostile parliament and press. The programme charts how resignation can act as a social barometer - affairs that were once a fast route to leaving are no longer a career fullstop. Max Mosley talks frankly about how determined he was not to bow to pressure to go after revelations over his extra-marital sex. Interviewees talk about their experiences and what they have learned. Alastair Campbell describes almost 'lamping' demonstrators outside his house. Greg Dyke can't sleep after his resignation 'deal' with the BBC governors goes wrong. Daily Star journalist Richard Peppiatt is plunged into depression after his plan to publish his resignation letter in the Guardian falls apart. My Resignation shows that however society changes, resigning remains a personal and often traumatic journey.
1 votes
#22 - Armando's Tale of Charles Dickens
Season 2012 - Episode 1 - Aired Jan 2, 2012
Armando Iannucci presents a personal argument in praise of the genius of Charles Dickens. Through the prism of the author's most autobiographical novel, David Copperfield, Armando looks beyond Dickens - the national institution - and instead explores the qualities of Dickens's work which still make him one of the best British writers. While Dickens is often celebrated for his powerful depictions of Victorian England and his role as a social reformer, this programme foregrounds the elements of his writing which make him worth reading, as much for what he tells us about ourselves in the twenty-first century as our ancestors in the nineteenth. Armando argues that Dickens's remarkable use of language and his extraordinary gift for creating characters make him a startlingly experimental and psychologically penetrating writer who demands not just to be adapted for television but to be read and read again.
28 votes
Writers: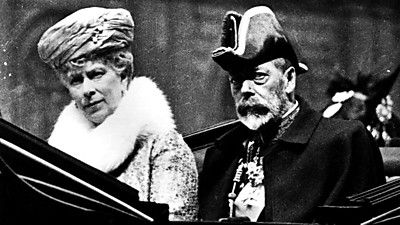 #23 - King George and Queen Mary: The Royals Who Rescued the Monarchy - Episode 1
Season 2012 - Episode 2 - Aired Jan 3, 2012
A two-part portrait of Elizabeth II's grandparents, King George V and Queen Mary, which examines the lasting legacy of the couple who rescued the monarchy from potential disaster, and whose influence persists to this day. Episode one focuses on King George V. George could not have been a more unlikely moderniser. Born and brought up in the Victorian age he was conservative to his fingertips. Yet in the face of unstoppable social change after the First World War he turned out to be a remarkable innovator, creating the House of Windsor, embracing democratic reform, and reinventing many of the royal traditions that we know today. When he celebrated his silver jubilee in 1935 the monarchy was more popular than ever. But as a parent King George V was far less successful - he bullied his children and alienated his eldest son and heir, Prince Edward. As one courtier remarked at the time, 'the royal family are like ducks, they sit on their children'. By contrast, King George had a loving relationship with his granddaughter, and much of Queen Elizabeth's style and commitment to duty can be traced back to this early influence.
28 votes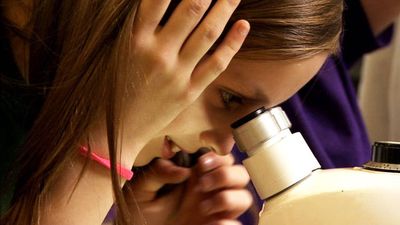 #24 - After Life: Rot Box Detectives
Season 2012 - Episode 4 - Aired Jan 25, 2012
A special spin off programme of the BBC Four programme After Life for learners aged 7 - 11 years. A team of young science detectives investigate rot and decay through a series of experiments and activities, assisted by Dr George McGavin. The team find out not just about the bacteria all around us, but the bacteria on our skin, in our mouths and in our stomachs. They look at the life cycle of flies and how they play an important part in the natural process of recycling and composting. They even make their very own rot boxes which they fill with food and leave for six weeks.
28 votes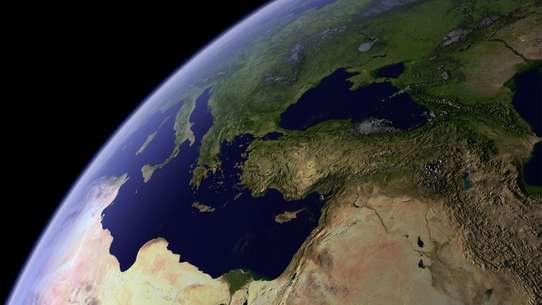 #25 - Gorillas Revisited with David Attenborough
Season 2006 - Episode 27 - Aired Apr 16, 2006
David Attenborough recounts his very personal experiences with the mountain gorillas of Rwanda. Ever since they were discovered over a century ago, these remarkable creatures have been threatened by loss of habitat, poaching, disease and political instability. But despite all odds their numbers have increased. David tells the extraordinary tale of how conservationists like Dian Fossey have battled to save the mountain gorilla from the brink of extinction.
28 votes