The BEST Episodes of Panorama
Every episode ever - ranked by fan votes!
Last Updated: Oct 11, 2021
Panorama is a BBC Television current affairs documentary programme. First broadcast in 1953, it is the world's longest-running public affairs television programme.
Watch Now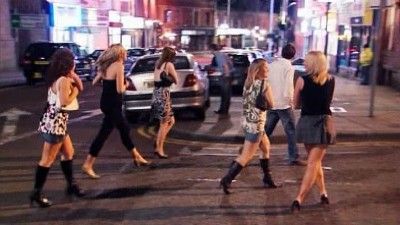 #1 - White Fright
Season 2007 - Episode 17 - Aired May 7, 2007
The show looks at several communities which have been split by colour and religion.
1 votes
#2 - Are the Net Police Coming for You?
Season 2010 - Episode 10 - Aired Mar 15, 2010
Jo Whiley looks at how a proposed new law could end up disconnecting the millions of internet users who unlawfully download free music, films and TV.
29 votes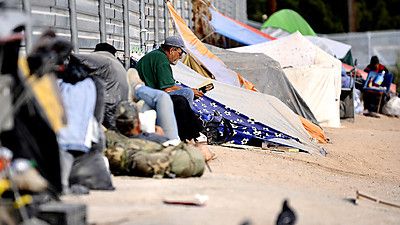 #3 - Poor America
Season 2012 - Episode 5 - Aired Feb 13, 2012
Panorama's Hilary Andersson comes face to face with the reality of poverty in America and finds that, for some, the last resort has become life in a tented encampment. Just off the side of a motorway on the fringes of the picturesque town of Ann Arbor, Michigan, a mismatched collection of 30 tents tucked in the woods has become home - home to those who are either unemployed, or whose wages are so low that they can no longer afford to pay rent. Conditions are unhygienic. There are no toilets and electricity is only available in the one communal tent where the campers huddle around a wood stove for warmth in the heart of winter. Ice weighs down the roofs of tents, and rain regularly drips onto the sleeping campers' faces. Tent cities have sprung up in and around at least 55 American cities - they represent the bleak reality of America's poverty crisis.
29 votes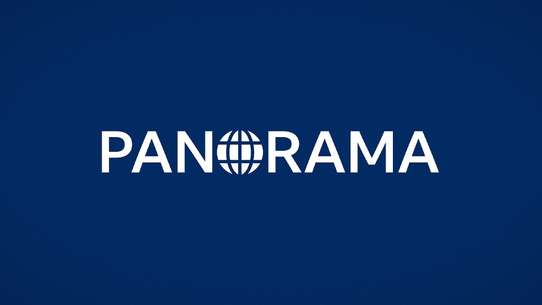 #4 - Towards the Zero Hour
Season 2001 - Episode 33 - Aired Dec 12, 2001
1 votes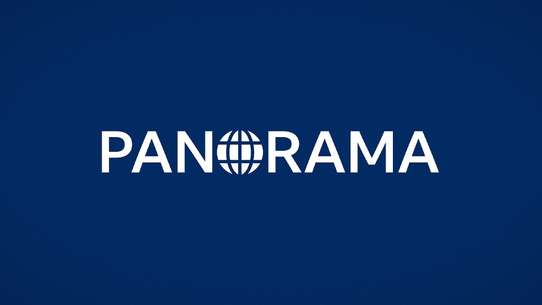 #5 - England's Shame
Season 2000 - Episode 20 - Aired Jun 20, 2000
In a special investigation, Panorama goes undercover with English supporters at Euro 2000.
1 votes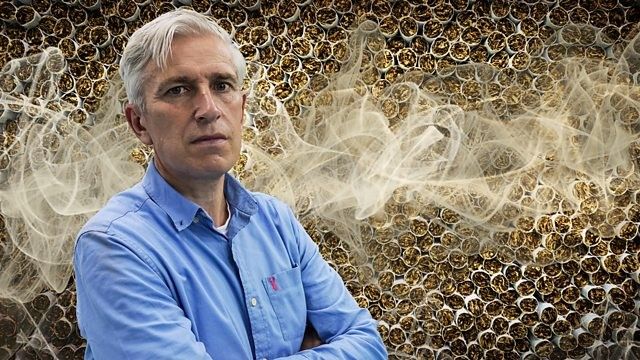 #6 - Dirty Secrets of the Cigarette Business
Season 2021 - Episode 31 - Aired Sep 13, 2021
Panorama unveils new revelations about the corrupt practices deployed by one of Britain's biggest companies. Six years ago, reporter Richard Bilton revealed how British American Tobacco made secret payments to politicians and civil servants in East Africa. Now the programme uncovers evidence of bribery in South Africa and Zimbabwe. It shows how the multi-billion pound British company secretly paid almost 200 informants as part of a covert operation to damage its competitors.
1 votes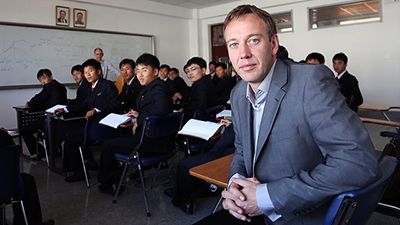 #7 - Educating North Korea
Season 2014 - Episode 4 - Aired Feb 3, 2014
It's one of the most closed and repressive societies on earth. Its ruthless young leader Kim Jong-un has threatened nuclear war against America and recently executed his own uncle. Yet in the heart of North Korea's absolute dictatorship, a remarkable university - paid for by the west - is attempting to open the minds of the secretive state's future elite. Panorama has gained unprecedented access to this most unusual of academic institutions - which is educating the sons of the brutal regime. Reporter Chris Rogers lives with them on campus and asks: can the class of 2014 help to bring the hermit nation in from the cold?
1 votes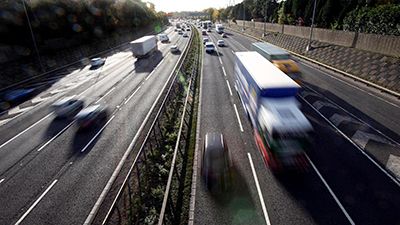 #8 - Drivers Who Kill
Season 2014 - Episode 28 - Aired Jul 21, 2014
Every day five people die on Britain's roads - but they seldom make headlines. Is this complacency leading to a lack of justice for victims and their families? Tonight's Panorama investigates whether a change to the driving laws has seen our justice system go soft on dangerous driving and questions whether in car technology is driving us to distraction behind the wheel.
1 votes
#9 - Ebola Frontline
Season 2014 - Episode 43 - Aired Nov 17, 2014
NHS doctors and nurses have been working on the front line against Ebola in clinics in West Africa. Panorama spent a month in Sierra Leone with British-born Dr Javid Abdelmoneim filming his every moment working at a treatment centre run by the charity MSF. Using specially adapted cameras, Dr Javid records the physical and emotional impact of this deadly virus on whole families and on the medical staff treating them. Even in these desperately difficult circumstances there are moments of euphoria as patients who have been cured leave the centre.
2 votes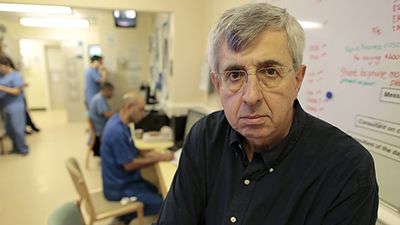 #10 - Emergency in A&E
Season 2015 - Episode 4 - Aired Feb 2, 2015
Panorama reports on a week spent in the accident and emergency department of the University Hospital of North Tees in Stockton, as this vital part of the NHS faces unprecedented pressure. It is the second programme Panorama has made in this hospital. One year on, why have things changed so much? There are more patients who are more ill, others who should never have come to A&E in the first place, and the hospital's 'regulars' - one has come in over 100 times. Panorama talks to patients and to stressed and overstretched staff, the front line troops of the NHS.
1 votes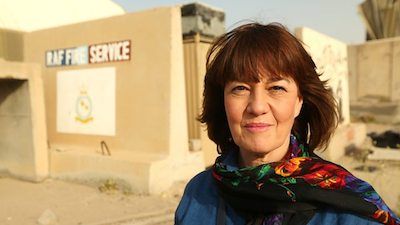 #11 - Iraq: The Final Judgement
Season 2016 - Episode 20 - Aired Jun 29, 2016
As the country awaits next week's verdict from the long-delayed Iraq Inquiry into why we went to war and what the lessons should be, Jane Corbin returns to southern Iraq. With her are parents who lost a son, a soldier, there and the general who led British troops into battle. Why did it all go so wrong?
1 votes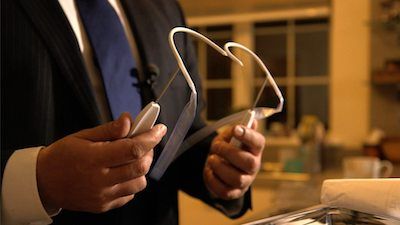 #12 - The Operation that Ruined My Life
Season 2017 - Episode 47 - Aired Dec 11, 2017
Women across the UK are suffering after an operation they were told would transform their lives. Instead, some of them say their lives have been ruined. For years women have been fitted with mesh-like devicesto treat prolapse or incontinence - often caused by childbirth. Although it's been a successful treatment for many of them, thousands of women in the US, the UK and Australia are now suing, after finding themselves in agony or suffering other serious complications. Reporter Lucy Adams meets women living with constant pain. She investigates how and why these devices were approved for use in the first place and asks whether manufacturers and regulators should have acted sooner to take some of them off the market.
1 votes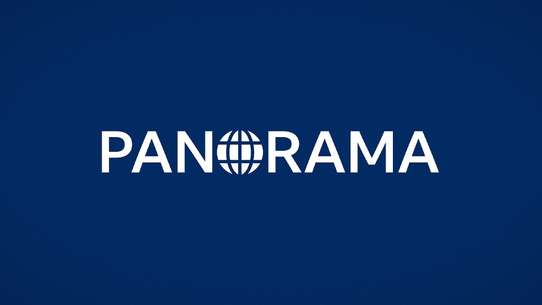 #13 - Violent Women
Season 1996 - Episode 33 - Aired Nov 4, 1996
Statistics show that British women are committing more and more violent crimes. Panorama investigates the shift in the traditional role of women as victims or accessories to crime to the aggressor. Su Pennington talks to women who get a thrill from their own brutality, and to some victims of the disturbing trend.
1 votes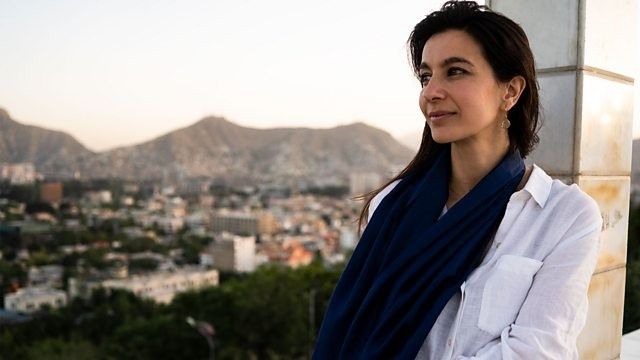 #14 - Return of the Taliban
Season 2021 - Episode 28 - Aired Aug 23, 2021
The speed of Afghanistan's fall to the Taliban has shocked the world, but what sort of country will it become? Panorama asks what is at stake for the Afghans.
1 votes
#15 - Murdoch's TV Pirates
Season 2012 - Episode 11 - Aired Mar 26, 2012
As Rupert Murdoch faces accusations of law-breaking and corruption at his British tabloid newspapers, Panorama reveals fresh hacking allegations striking at the heart of News Corporation's pay-TV empire. The investigation examines the role of former senior police officers in recruiting people to break the law - in order to bring down Murdoch's commercial rival. Vivian White reveals fresh allegations of hacking at the heart of Rupert Murdoch's News Corporation, this time involving its pay-TV services. The investigation examines the alleged role of former senior police officers in recruiting people to break the law in order to bring down one of the media mogul's commercial rivals. Postponed from Monday March 12.
31 votes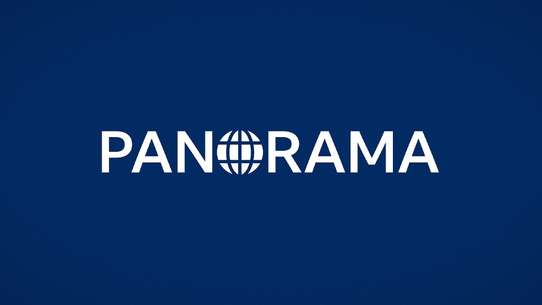 #16 - Edward Snowden: Spies and the Law
Season 2015 - Episode 37 - Aired Oct 5, 2015
Edward Snowden, the man responsible for the biggest leak of top secret intelligence files the world has ever seen, gives his first BBC interview to Panorama. Russia has given him sanctuary. America wants him back. With opinion sharply divided, Snowden is acknowledged to have raised the debate over privacy and national security to a new level - framing the agenda for this autumn's parliamentary debate over controversial new legislation previously criticised as 'the snoopers' charter'.
5 votes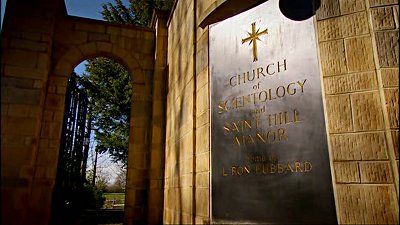 #17 - Scientology and Me
Season 2007 - Episode 18 - Aired May 14, 2007
The show looks at the Church of Scientology which was founded in America.
3 votes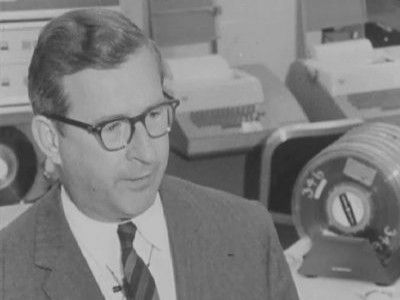 #18 - California 2000
Season 1966 - Episode 23 - Aired Aug 18, 1966
A look at California's technology industry and its potential impact on the future. The Californian technology industry is by far the most advanced and pioneering of its kind across the developed world. John Morgan investigates how this distinctly Californian industry developed and the questions it raises for Britain and Europe.
1 votes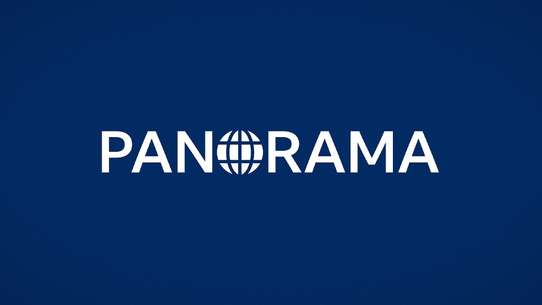 #19 - Kony: Hunt for the World's Most Wanted
Season 2012 - Episode 29 - Aired Aug 20, 2012
Somewhere in the vast, dense jungles of central Africa, is hidden Joseph Kony, one of the world's most wanted men. For the past 25 years, Kony and his Lord's Resistance Army have waged one of the continent's darkest conflicts; using an army of abducted and brutalised children to kill and maim tens of thousands of people. But how has one man, said to take his orders from the spirit world, managed to escape capture for so long? In the wake of the infamous 'Kony 2012' internet campaign to bring him to justice this year, Bafta-winning reporter, Sorious Samura, investigates the myths surrounding Kony and travels to the front line of the fight to bring one of Africa's most bizarre and brutal leaders to justice.
1 votes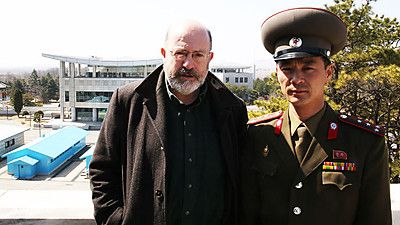 #20 - North Korea Undercover
Season 2013 - Episode 10 - Aired Apr 15, 2013
While North Korea's 'Supreme Commander' Kim Jong-Un has been threatening thermo-nuclear war against the United States, Panorama reporter John Sweeney spent eight days undercover inside the most rigidly-controlled nation on Earth. Travelling from the capital Pyongyang to the countryside beyond and to the de-Militarised Zone on the border with South Korea, Sweeney witnesses a landscape bleak beyond words, a people brainwashed for three generations and a regime happy to give the impression of marching towards Armageddon.
29 votes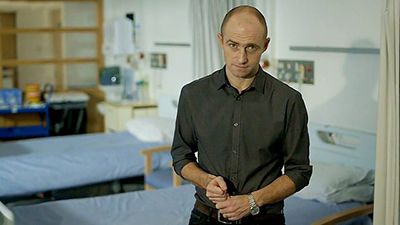 #21 - The Innocent Serial Killer?
Season 2014 - Episode 46 - Aired Dec 15, 2014
Panorama investigates whether an innocent man is in prison wrongly convicted as a serial killer. Scots nurse Colin Norris, dubbed the Angel of Death, is serving a minimum of 30 years in prison for the murder of four elderly patients and the attempted murder of a fifth. It was a case that captivated the nation. Reporter Mark Daly reveals new evidence that casts serious doubt on his convictions, and could pave the way for him to be set free. Drawing on new scientific research the programme critically examines the main components of the case against Norris, and asks whether the alleged victims actually died from natural causes. Is this the first case in British history of a wrongfully convicted serial killer?
2 votes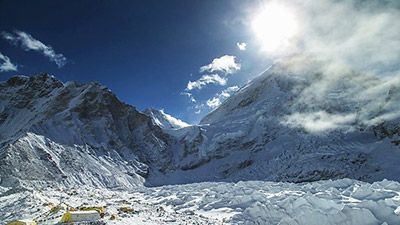 #22 - Disaster on Everest
Season 2015 - Episode 23 - Aired Jun 22, 2015
BBC reporter Tom Martienssen was halfway up Mount Everest when an earthquake made the mountain shake. Tom and a team of British Army Gurkhas were trapped after a wall of rock and ice came crashing down around them. Their footage tells the story of an extraordinary rescue and of the people who lost their lives on Everest. After a second devastating quake, Tom returns to Nepal to find the men who were with him on the mountain and to discover how the country is coping amid continuing aftershocks.
1 votes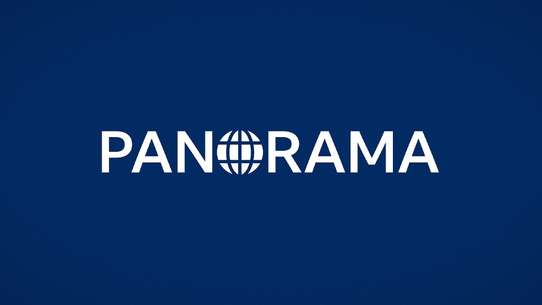 #23 - Could A Robot Do My Job?
Season 2015 - Episode 34 - Aired Sep 14, 2015
Britain is on the brink of a technological revolution. Machines and artificial intelligence are beginning to replace jobs like never before. Reporter Rohan Silva looks at the workplaces already using this new technology and asks whether we should feel threatened by it, or whether it will benefit all of us. Are we ready for one of the biggest changes the world of work has ever seen?
1 votes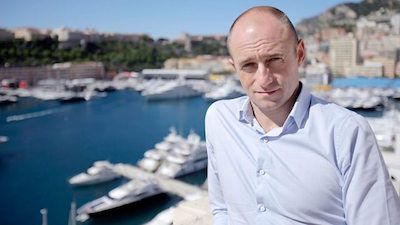 #24 - Seb Coe and the Corruption Scandal
Season 2016 - Episode 18 - Aired Jun 16, 2016
In his first year as president of world athletics, Lord Coe has had to deal with the fallout from the biggest corruption scandal the sport has ever seen. Mark Daly investigates what Lord Coe knew about the scandal and when, and also uncovers links between the IAAF president and the man at the centre of the corruption.
1 votes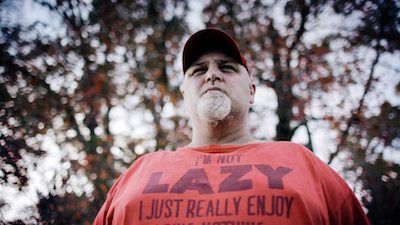 #25 - Trump Voters: One Year On
Season 2018 - Episode 2 - Aired Jan 15, 2018
Donald Trump has changed the face of American politics, but what do the people who voted for him make of his tumultuous first year in office? Filmed over a year in Michigan, Wyoming, Texas and Florida, this programme hears from Trump supporters who hoped that he would 'make America great again'. But with so much promised, Panorama asks whether his supporters are still happy and if they would vote for him again.
5 votes