The BEST Episodes of Frontline
Every episode ever - ranked by fan votes!
Last Updated: Dec 21, 2019
Since it began in 1983, Frontline has been airing public-affairs documentaries that explore a wide scope of the complex human experience. Frontline's goal is to extend the impact of the documentary beyond its initial broadcast by serving as a catalyst for change.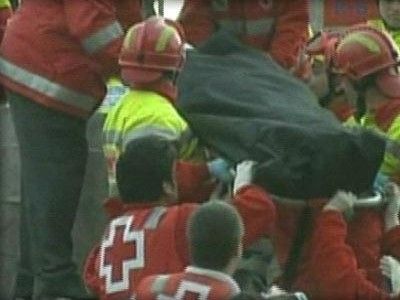 #1 - Al Qaeda's New Front
Season 2005 - Episode 1 - Aired Jan 25, 2005
Mosques burn and a filmmaker is murdered in a culture clash between Muslims and Christians in the Netherlands. A series of bombs tear apart four commuter trains in Madrid killing 191 people and wounding 1800. Al Qaeda terrorist cells are uncovered in the U.K. Germany Italy and Spain. FRONTLINE investigates the new front in the war on terror: Europe. Now home to 20 million Muslims - which some call "Eurabia" - the continent is a challenge to intelligence services on both sides of the Atlantic exacerbated by political divisions over the Iraq War.
1 votes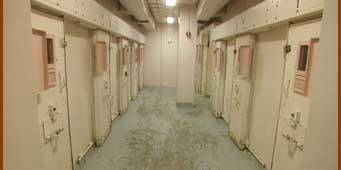 #2 - The New Asylums
Season 2005 - Episode 8 - Aired May 10, 2005
There are nearly half a million mentally ill people serving time in America's prisons and jails. As sheriffs and prison wardens become the unexpected and ill-equipped gatekeepers of this burgeoning population, they raise a troubling new concern: are jails and prisons America's new asylums? With exclusive and unprecedented access to prison therapy sessions, mental health treatment meetings, crisis wards, and prison disciplinary tribunals, FRONTLINE goes deep inside Ohio's state prison system to present a searing exploration of the complex and growing topic of mental health behind bars and a moving portrait of the individuals at the center of this issue.
1 votes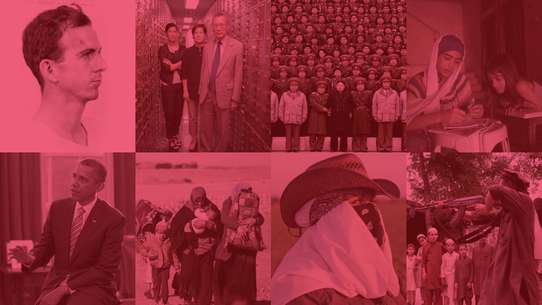 #3 - Hackers
Season 2001 - Episode 4 - Aired Feb 13, 2001
Designed to facilitate the free exchange of ideas, the Internet has become home to confidential-even classified-information from virtually every nation in the world. Financial information, national infrastructure, even state secrets can be accessed via the complex computer network that is the World Wide Web. But how safe is that information if computer-literate teenagers can break into top-security computer systems, infect them with viruses, or steal sensitive-even dangerous-documents? FRONTLINE investigates the role of hackers and reveals how their exploits highlight the profound insecurities of the Internet and the software that drives it. Through interviews with teenagers, information warriors, security experts, and law enforcement officials, FRONTLINE illuminates a virtual world where many of our most sacred beliefs-including the very notion of bordered nations-are called into question.
1 votes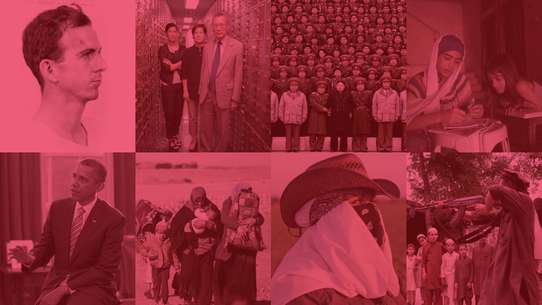 #4 - An Unauthorized History of the NFL
Season 1983 - Episode 1 - Aired Jan 17, 1983
In its premiere broadcast, Frontline investigates the underbelly of the NFL--the secret connections between professional football and the world of sports gambling and organized crime.
1 votes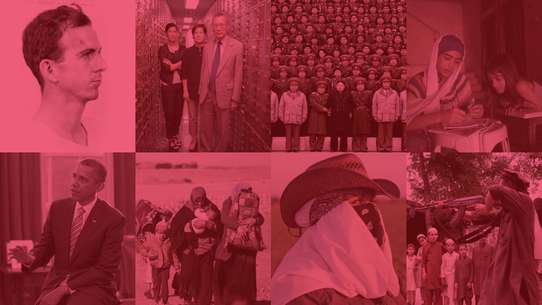 #5 - Trail of a Terrorist
Season 2001 - Episode 15 - Aired Oct 25, 2001
On December 14, 1999, Ahmed Ressam was detained at the U.S./Canadian border when an alert customs agent became suspicious of Ressam's hesitant answers to her questions. When the trunk of his car was opened, agents discovered a powerful bomb and a plot for a millennium attack on America. Ressam said nothing at his trial but, facing 130 years in prison, decided to testify against an accomplice. His chilling testimony reveals his motives, his methods, and his connection to an Algerian terrorist group that had already carried out bombings in Europe. Ressam described his training at the Osama bin Laden camps in Afghanistan, where he became skilled in urban warfare, sabotage, and covert operations. With access to Ressams testimony, police files, and officials in the U.S., Canada, and France, correspondent Terence McKenna follows the trail of a terrorist.
1 votes
#6 - Storm Over Everest
Season 2008 - Episode 9 - Aired May 13, 2008
As darkness fell on May 10, 1996, a fast-moving storm of unimaginable ferocity trapped three climbing teams high on the slopes of Mount Everest. The climbers, exhausted from their summit climb, were soon lost in darkness, in a fierce blizzard, far from the safety of High Camp at...,000 feet. World-renowned climber and filmmaker David Breashears, who aided the rescue efforts back in 1996, now returns to Everest to tell the fuller story of what really happened on that legendary climb. Through remarkably intimate interviews with the climbers and Sherpas -- many who have never spoken before on American television -- Breashears sheds new light on the worst climbing tragedy in Mount Everest's history.
1 votes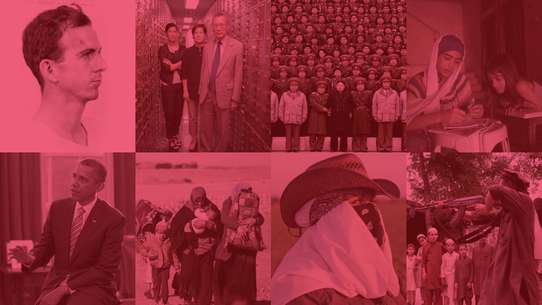 #8 - Doctor Hotspot
Season 2011 - Episode 18 - Aired Jul 26, 2011
1 votes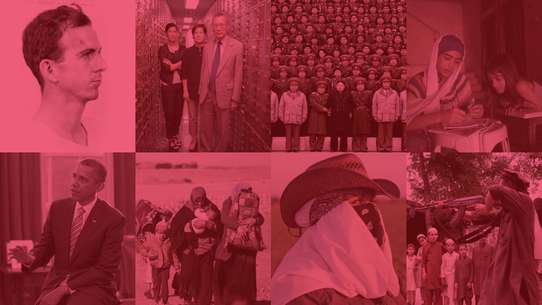 #9 - Are We Safer?
Season 2011 - Episode 2 - Aired Jan 18, 2011
Pulitzer Prize-winning Washington Post reporter Dana Priest investigates the terrorism-industrial complex that grew up in the wake of 9/11.
5 votes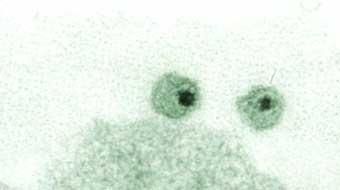 #10 - The Age of AIDS: Part 1
Season 2006 - Episode 9 - Aired May 30, 2006
After a quarter-century of political denial and social stigma, of stunning scientific breakthroughs, bitter policy battles and inadequate prevention campaigns, HIV/AIDS continues to spread rapidly throughout much of the world. Through interviews with AIDS researchers, world leaders, activists, and patients, FRONTLINE investigates the science, politics, and human cost of this fateful disease and asks: What are the lessons of the past, and what can be done to stop AIDS? In Part 1, ?The Age of AIDS? traces the pandemic over the past 25 years, beginning with the virus's eary cases. Included: political denial; social stigma; the contamination of blood supplies; and the virus's personal toll. Dr. Jim Curran, who headed the CDC's AIDS initiative in the1980s, recounts the story of a Florida family whose house was burned down because their children were hemophiliacs with AIDS. Also: the impact of the deaths of Rock Hudson and Ryan White.
2 votes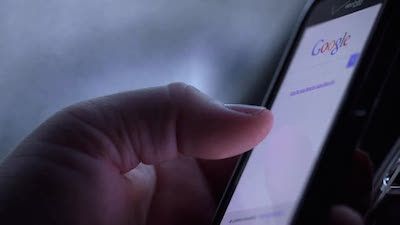 #11 - United States of Secrets (Part Two)
Season 2014 - Episode 10 - Aired May 20, 2014
The role of Silicon Valley in the National Security Agency's surveillance program is explored.
46 votes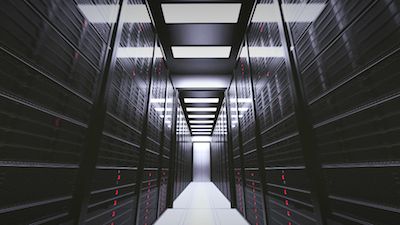 #12 - United States of Secrets (Part One)
Season 2014 - Episode 9 - Aired May 13, 2014
The history of the National Security Agency's unprecedented surveillance program is investigated.
45 votes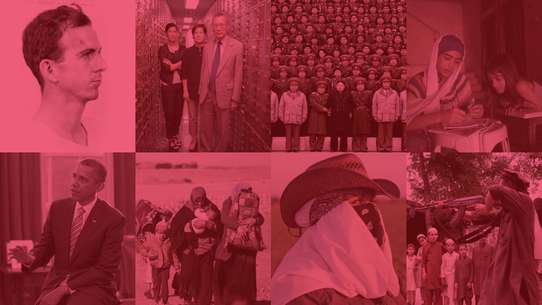 #13 - Poisoned Waters
Season 2009 - Episode 8 - Aired Apr 21, 2009
More than two decades after the Clean Water Act was supposed to make America's waters clean enough for swimming and fishing again, two iconic waterways -- the great coastal estuaries of Puget Sound and the Chesapeake Bay -- are in perilous condition. With polluted runoff still flowing in from industry, agriculture and massive suburban development, scientists fear contamination to the food chain and drinking water for millions of people. A growing list of endangered species is also threatened in both estuaries. As a new president, Congress and the states set new agendas and spending priorities, FRONTLINE correspondent Hedrick Smith examines the rising hazards to human health and the ecosystem, and why its so hard to keep our waters clean.
3 votes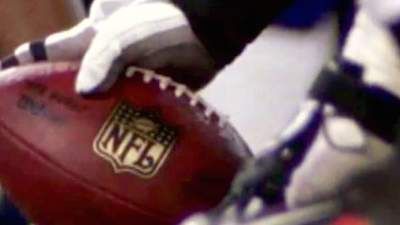 #14 - League of Denial: The NFL's Concussion Crisis
Season 2013 - Episode 15 - Aired Oct 8, 2013
The National Football League, a multibillion-dollar commercial juggernaut, presides over America's indisputable national pastime. But the NFL is under assault as thousands of former players and a host of scientists claim the league has covered up how football inflicted long-term brain injuries on many players. In a special investigation, FRONTLINE and prize-winning journalists Steve Fainaru and Mark Fainaru-Wada of ESPN reveal the hidden story of the NFL and brain injuries, drawn from their forthcoming book League of Denial: The NFL, Concussions and the Battle for Truth (Crown Archetype, October 2013). What did the NFL know and when did it know it? What's the truth about the risks to players? What can be done? The FRONTLINE investigation details how, for years, the league denied and worked to refute scientific evidence that the violent collisions at the heart of the game are linked to an alarming incidence of early onset dementia, catastrophic brain damage, death, and other devastating consequences for some of football's all-time greats.
15 votes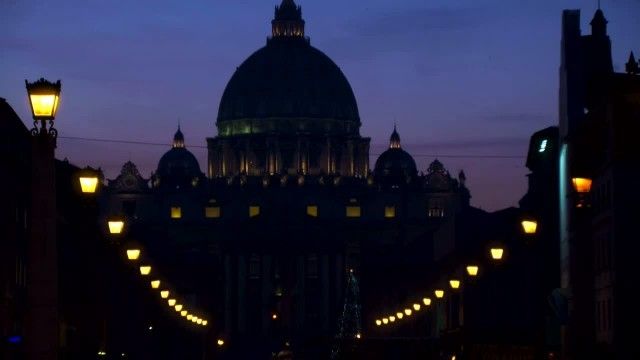 #15 - Secrets of the Vatican
Season 2014 - Episode 5 - Aired Feb 25, 2014
Benedict's papacy and the battle to set the Church on a new path under Pope Francis are explored.
9 votes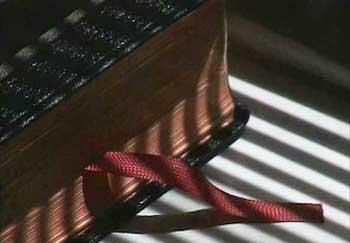 #16 - Hand of God
Season 2007 - Episode 1 - Aired Jan 16, 2007
In recent decades, more than 10,000 children reportedly were sexually abused by Catholic priests in the United States. From behind the headlines, filmmaker Joe Cultrera tells the very personal story of how the crisis affected his own family in Salem, Mass. It is the intimate story of how his brother, Paul, was molested in the 1960s by Father Joseph Birmingham, who also reportedly abused nearly 100 other children. Paul Cultrera would keep his secret for 30 years until he decided to finally confront the church and launched his own investigation into how the Archdiocese of Boston had covered up allegations against Father Birmingham and moved the priest from parish to parish, placing more and more children in danger. In a sometimes raw and emotional film, the Cultrera family tells their story of faith betrayed by the scandal that has engulfed the Catholic Church.
1 votes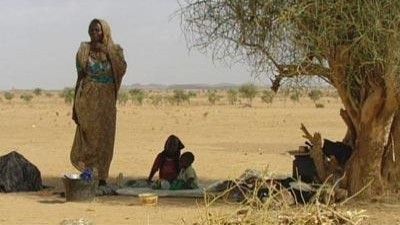 #17 - On Our Watch
Season 2007 - Episode 17 - Aired Nov 20, 2007
The world invoked its vow "Never Again!" after the genocide in Rwanda and atrocities in Srebrenica. Then came Darfur. Over the past four years at least 200,000 people have been killed, 2.5 million driven from their homes, and mass rapes have once more been used as a weapon of war in a brutal campaign by Janjaweed militias and the Sudanese government against civilians in Darfur. FRONTLINE producer Neil Docherty asks why the international community and the United Nations have once again failed to stop the slaughter.
1 votes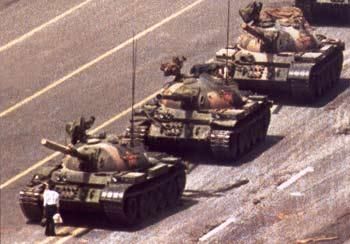 #18 - The Tank Man
Season 2006 - Episode 7 - Aired Apr 11, 2006
On June 5, 1989, one day after Chinese troops expelled thousands of demonstrators from Tiananmen Square in Beijing, a solitary, unarmed protester stood his ground before a column of tanks advancing down the Avenue of Eternal Peace. Captured by Western photographers watching nearby, this extraordinary confrontation became an icon of the fight for freedom around the world. On April 11, veteran filmmaker Antony Thomas investigates the mystery of the tank man -- his identity, his fate, and his significance for the Chinese leadership. The search for the tank man reveals China's startling social compact -- its embrace of capitalism while dissent is squashed -- designed to stifle the nationwide unrest of 1989. This policy has allowed educated elites and entrepreneurs to profit handsomely, while the majority of Chinese still face brutal working conditions and low wages, and all Chinese must endure strict political and social controls. Some of these controls regulate speech on the Internet -- and have generated criticism over the involvement of major U.S. corporations such as Yahoo!, Cisco, Microsoft, and Google.
3 votes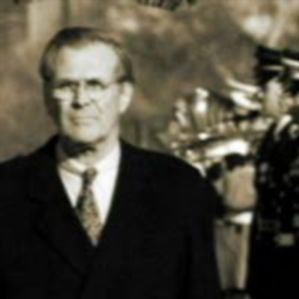 #19 - Rumsfeld's War
Season 2004 - Episode 14 - Aired Oct 26, 2004
With the United States Army deployed in a dozen hot spots around the world, on constant alert in Afghanistan, and taking casualties every day in Iraq, some current and former officers now say the army is on the verge of being "broken." They charge that the army is overstretched, demoralized, and may be unable to fight where and when the nation desires. This fall, FRONTLINE and the Washington Post join forces for an in-depth assessment of the state of the American army and the nation's military establishment. The program digs into the aggressive attempts to assert civilian control and remake the military by Secretary of Defense Donald Rumsfeld and his allies.
2 votes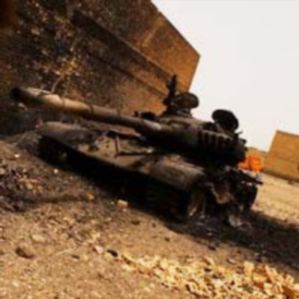 #20 - Truth, War, and Consequences
Season 2003 - Episode 14 - Aired Oct 9, 2003
FRONTLINE traces the roots of the Iraqi war back to the days immediately following September 11, when Defense Secretary Donald Rumsfeld ordered the creation of a special intelligence operation to quietly begin looking for evidence that would justify the war. The intelligence reports soon became a part of a continuing struggle between civilians in the Pentagon on one side and the CIA, State Department, and uniformed military on the other - a struggle that would lead to inadequate planning for the aftermath of the war, continuing violence, and mounting political problems for the president.
1 votes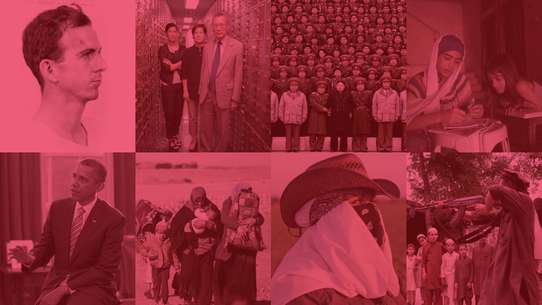 #21 - Waco: The Inside Story
Season 1995 - Episode 15 - Aired Oct 17, 1995
FRONTLINE investigates the April 1993 FBI siege of the Branch Davidian compound at Waco, Texas. With access to secret government documents, audio and videotapes, correspondent Peter Boyer of The New Yorker magazine probes the untold story of the fierce political infighting inside the FBI's Waco command center and in the corridors of power at the Justice Department in Washington.
3 votes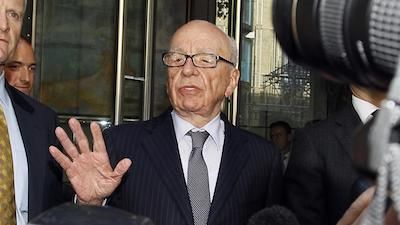 #22 - Murdoch's Scandal
Season 2012 - Episode 7 - Aired Mar 27, 2012
The battle over the future of News Corporation and Rupert Murdoch's reputation is chronicled.
4 votes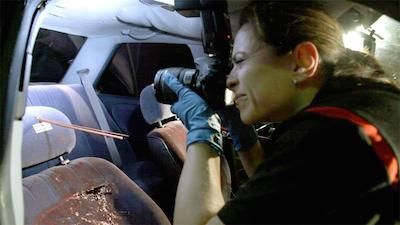 #23 - The Real CSI
Season 2012 - Episode 8 - Aired Apr 17, 2012
Evidence collected at crime scenes -- everything from fingerprints to bite marks -- is routinely called upon in the courtroom to prosecute the most difficult crimes and put the accused behind bars. And though glamorized on commercial television, in the real world it's not so cut-and-dried. FRONTLINE investigates the serious flaws in some of the best-known tools of forensic science.
2 votes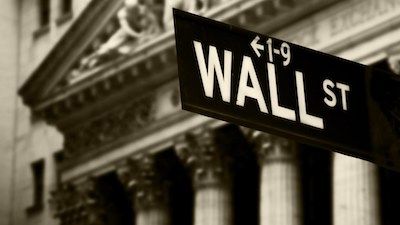 #24 - Money, Power and Wall Street, Part 3
Season 2012 - Episode 11 - Aired May 1, 2012
Probe the story of the big banks--how they developed, how they crashed, and whether they still present dangers.
4 votes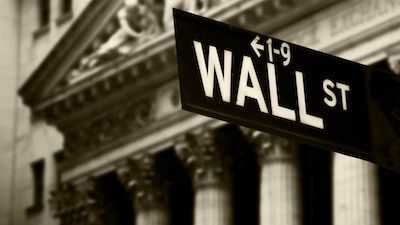 #25 - Money, Power and Wall Street, Part 4
Season 2012 - Episode 12 - Aired May 1, 2012
Probe the story of the big banks--how they developed, how they crashed, and whether they still present dangers.
4 votes