The WORST Episodes of Frontline
Every episode ever - ranked by fan votes!
Last Updated: Oct 22, 2021
Since it began in 1983, Frontline has been airing public-affairs documentaries that explore a wide scope of the complex human experience. Frontline's goal is to extend the impact of the documentary beyond its initial broadcast by serving as a catalyst for change.
Watch Now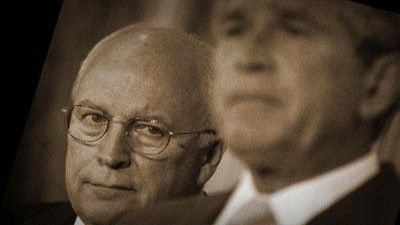 #1 - Cheney's Law
Season 2007 - Episode 14 - Aired Oct 16, 2007
For three decades, Vice President Dick Cheney has waged a secretive, and often bitter battle to expand the power of the presidency. Now in a direct confrontation with Congress, as the administration asserts executive privilege to head off investigations into domestic wiretapping and the firing of U.S. attorneys, FRONTLINE meticulously traces the behind-closed-doors battle within the administration over the power of the presidency and the rule of law.
0 votes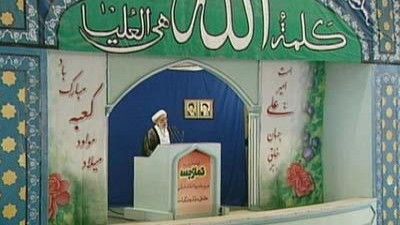 #2 - Showdown with Iran
Season 2007 - Episode 15 - Aired Oct 23, 2007
As Iraq descends into chaos and civil war, FRONTLINE examines the rise of its neighbor -- Iran -- as one of America's greatest threats and most puzzling foreign policy challenges. Through interviews with key players on both sides, FRONTLINE traces the tumultuous history of U.S.-Iran relations since 9/11 -- from unprecedented early cooperation in Afghanistan, to the growing crisis over Iran's nuclear ambitions and Tehran's open threats to drive America out of the Middle East.
0 votes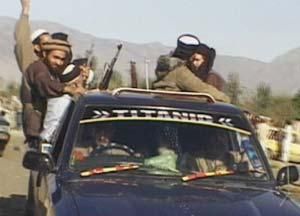 #3 - Return Of The Taliban
Season 2006 - Episode 12 - Aired Oct 3, 2006
FRONTLINE reports from the lawless Pakistani tribal areas along the Afghanistan-Pakistan border and reveals how the area has fallen under the control of a resurgent Taliban militia. Despite the presence of 80,000 Pakistani troops, the Taliban and their supporters continue to use the region as a launching pad for attacks on U.S. and coalition forces in Afghanistan. Off limits to U.S. troops by agreement with Pakistan's president and long suspected of harboring Osama bin Laden and his deputy Ayman al-Zawahiri, the area is now considered a failed state. President Pervez Musharraf tells FRONTLINE reporter Martin Smith that Pakistan's strategy, which includes cash payments to militants who lay down their arms, has clearly foundered. In a region little understood because it is closed to most observers, FRONTLINE investigates a secret front in the war on terror.
0 votes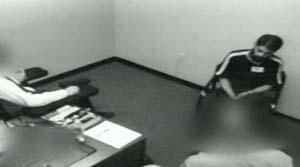 #4 - The Enemy Within
Season 2006 - Episode 13 - Aired Oct 3, 2006
Five years after the attacks on 9/11 and the massive, multibillion-dollar reorganization of government agencies which followed, FRONTLINE and New York Times reporter Lowell Bergman investigates the domestic counterterrorism effort and asks whether we are any better prepared to prevent another catastrophic attack. Relying on interviews with high-level sources in the U. S. government, Bergman looks into the major cases brought inside the United States and reveals troubling flaws in what has been the largest reorganization of the government in half a century. The documentary focuses on who is the real enemy within the United States and whether we are prepared to defeat him.
0 votes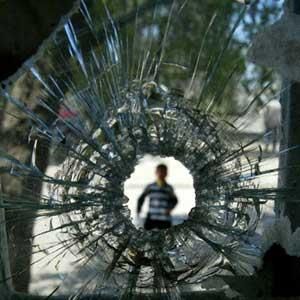 #5 - The Lost Year in Iraq
Season 2006 - Episode 14 - Aired Oct 17, 2006
In the aftermath of the fall of Saddam Hussein, a group of Americans led by Ambassador L. Paul Bremer III set off to Baghdad to build a new nation and establish democracy in the Arab Middle East. One year later, with Bremer forced to secretly exit what some have called "the most dangerous place on earth," the group left behind lawlessness, insurgency, economic collapse, death, destruction--and much of their idealism. Three years later, as the U.S. continues to look for an exit strategy, the government the Americans helped create and the infrastructure they designed are being tested. FRONTLINE Producer Michael Kirk follows the early efforts and ideals of this group as they tried to seize control and disband the Iraqi police, army and Baathist government--and how they became hardened along the way to the realities of postwar Iraq. The Lost Year in Iraq is based on numerous first-person interviews and extensive documentation from the FRONTLINE team that produced Rumsfeld's War, The Torture Question and The Dark Side.
0 votes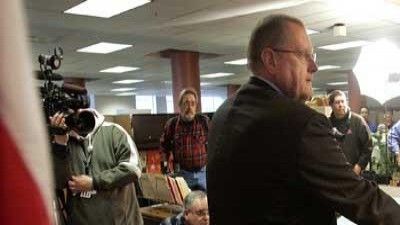 #6 - A Hidden Life
Season 2006 - Episode 15 - Aired Nov 14, 2006
On May 5, 2005, the residents of Spokane, Washington, awoke to one of the strangest headlines in the town's history: "West Tied to Sex Abuse in '70s, Using Office to Lure Young Men." The popular, socially conservative Republican mayor of Spokane, Jim West, had been outed by the town's newspaper The Spokesman-Review. The paper told the sordid story of a man with two lives: in public, he had once sponsored legislation forbidding gays from teaching in public schools, while in private, the paper alleged, he was trawling for young men online, using the trappings of his office to lure them into sexual relationships. But as bizarre as the revelations were, so too were the newspaper's methods. For months, a middle-aged "forensic computer specialist" had posed as an 18-year-old boy online, engaging the mayor in a relationship that became more and more intimate, ultimately exploding on the front page of the newspaper. In a media climate where sexual scandals dominate the headlines, FRONTLINE producers Rachel Dretzin and Barak Goodman investigate the complex relationship between politics, sexuality, fear, and judgment in one all-American town.
0 votes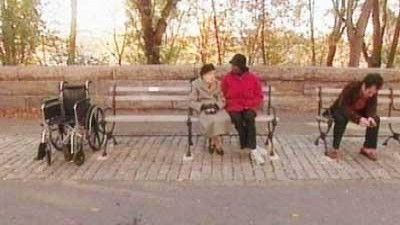 #7 - Living Old
Season 2006 - Episode 16 - Aired Nov 21, 2006
With 35 million elderly people in America, "the old, old" -- those over 85 -- are now considered the fastest growing segment of the U.S. population. While medical advances have enabled an unprecedented number of Americans to live longer and healthier lives, this new longevity has also had unintended consequences. For millions of Americans, living longer also means serious chronic illness and a protracted physical decline that can require an immense amount of care, often for years and sometimes even decades. Yet just as the need for care is rising, the number of available caregivers is dwindling. With families more dispersed than ever and an overburdened healthcare system, many experts fear that we are on the threshold of a major crisis in care.
0 votes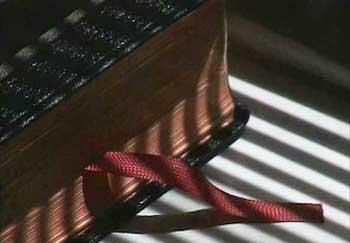 #8 - Hand of God
Season 2007 - Episode 1 - Aired Jan 16, 2007
In recent decades, more than 10,000 children reportedly were sexually abused by Catholic priests in the United States. From behind the headlines, filmmaker Joe Cultrera tells the very personal story of how the crisis affected his own family in Salem, Mass. It is the intimate story of how his brother, Paul, was molested in the 1960s by Father Joseph Birmingham, who also reportedly abused nearly 100 other children. Paul Cultrera would keep his secret for 30 years until he decided to finally confront the church and launched his own investigation into how the Archdiocese of Boston had covered up allegations against Father Birmingham and moved the priest from parish to parish, placing more and more children in danger. In a sometimes raw and emotional film, the Cultrera family tells their story of faith betrayed by the scandal that has engulfed the Catholic Church.
0 votes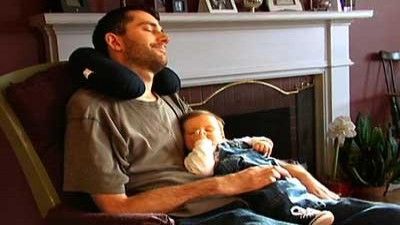 #9 - So Much So Fast
Season 2007 - Episode 6 - Aired Apr 3, 2007
When he was 29 years old, Stephen Heywood was diagnosed with ALS -- also called Lou Gehrig's disease -- and told he had two to five years to live. But Stephen and his family refused to accept the doctors' death sentence. So Much So Fast follows the Heywoods' passionate, acerbic, and relentlessly hopeful reaction to a disease that transforms their lives. Stephen's older brother, Jamie, starts a foundation dedicated to finding a cure through fast-paced guerrilla science that attracts both praise and controversy. Stephen gets married and he and his wife, Wendy, have a son. They confront the encroaching paralysis of ALS with a mix of courage and humor, and, surrounded by friends and family, upend the cliches of their situation. From Oscar-nominated (Troublesome Creek) filmmakers Steven Ascher and Jeanne Jordan, So Much So Fast tells a haunting story of one family's unexpected answers to some of life's biggest questions.
0 votes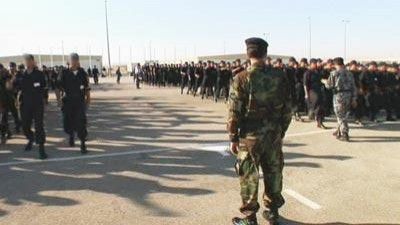 #10 - Gangs of Iraq
Season 2007 - Episode 7 - Aired Apr 17, 2007
Day after day scores of bodies litter the streets of Baghdad. To staunch the violence, the U.S. has spent billions to "stand up" the Iraqi forces. In Gangs of Iraq, a joint production of FRONTLINE and the "America at a Crossroads" series, FRONTLINE takes a hard look at how the four-year training effort has fared and how the coalition-trained forces have themselves been infiltrated by various sectarian militias. Now, with President Bush sending new U.S. troops to Iraq, it remains to be seen if America and its allies can build a national Iraqi army and police and restore order.
0 votes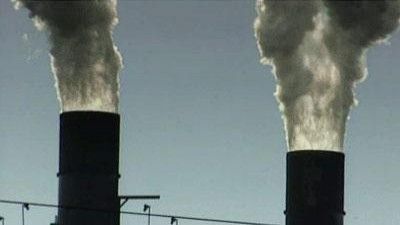 #11 - Hot Politics
Season 2007 - Episode 8 - Aired Apr 24, 2007
FRONTLINE and the Center for Investigative Reporting go behind the scenes to explore how bi-partisan political and economic forces prevented the U.S. government from confronting what may be one of the most serious problems facing humanity today. The film examines some of the key moments that have shaped the politics of global warming, and how local and state governments and the private sector are now taking bold steps in the absence of federal leadership.
0 votes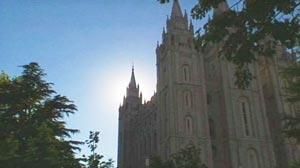 #12 - The Mormons (1)
Season 2007 - Episode 9 - Aired Apr 30, 2007
The Church of Jesus Christ of Latter-day Saints is one of America's fastest growing religions, and its influence circles the globe. The church has 12 million members today and over half of them live outside the United States. Yet the birth of Mormonism and its history is one of America's great neglected narratives. This four-hour documentary brings together FRONTLINE and AMERICAN EXPERIENCE in their first co-production to provide a searching portrait of this fascinating but often misunderstood religion. Produced by award-winning filmmaker Helen Whitney ("Faith and Doubt at Ground Zero," "John Paul II: The Millennial Pope"), the film will explore the richness, the complexities, and the controversies of the Mormons' story as told through interviews with leaders and members of the church, with leading writers and historians, and with supporters and critics of the Mormon faith.
0 votes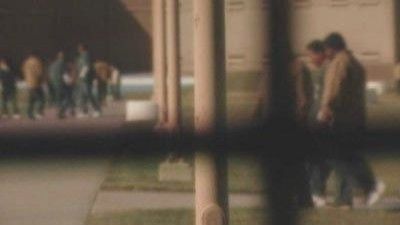 #13 - When Kids Get Life
Season 2007 - Episode 11 - Aired May 8, 2007
The U.S. is one of the very few countries in the world that allows children under eighteen to be prosecuted as adults and sentenced to life without parole. In Colorado, between 1992 and 2005, 45 juveniles between fifteen and eighteen were sentenced to prison without the hope of ever being released. Last spring, the state's legislature eased its tough laws targeting juvenile offenders. The state passed a bill that made parole possible after 40 years in prison, but the measure did not apply retroactively to the 45 former juveniles now in Colorado's prison system. Producer Ofra Bikel visits five young men in Colorado sentenced to life without parole to examine their crimes and punishment, the laws that sanctioned their convictions, and the prospect of never being free again.
0 votes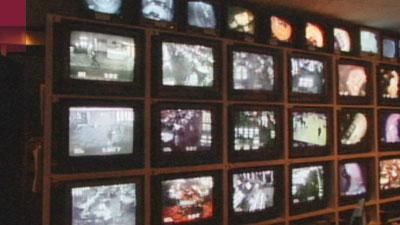 #14 - Spying on the Home Front
Season 2007 - Episode 12 - Aired May 15, 2007
FRONTLINE addresses an issue of major consequence for all Americans: Is the Bush administration's domestic war on terrorism jeopardizing our civil liberties? Reporter Hedrick Smith presents new material on how the National Security Agency's domestic surveillance program works and examines clashing viewpoints on whether the president has violated the Foreign Intelligence Surveillance Act (FISA) and infringed on constitutional protections. In another dramatic story, the program shows how the FBI vacuumed up records on 250,000 ordinary Americans who chose Las Vegas as the destination for their Christmas-New Year's holiday, and the subsequent revelation that the FBI has misused National Security Letters to gather information. Probing such projects as Total Information Awareness, and its little known successors, Smith discloses that even former government intelligence officials now worry that the combination of new security threats, advances in communications technologies, and radical interpretations of presidential authority may be threatening the privacy of Americans.
0 votes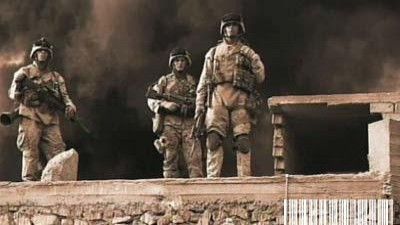 #15 - Endgame
Season 2007 - Episode 13 - Aired Jun 19, 2007
As the United States begins one final effort to secure victory through a "surge" of troops, FRONTLINE investigates how strategic and tactical mistakes brought Iraq to civil war. The film recounts how the early mandate to create the conditions for a quick exit of the American military led to chaos, failure, and sectarian strife. In Endgame, producer Michael Kirk (Rumsfeld's War, The Torture Question, The Dark Side, and The Lost Year in Iraq) traces why the president decided to risk what military planners once warned could be the worst way to fight in Iraq -- door-to-door -- and assesses the likelihood of its success. Top administration figures, military commanders, and journalists offer inside details about the new strategy.
0 votes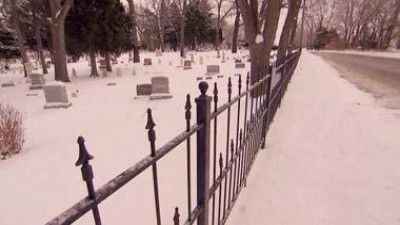 #16 - The Undertaking
Season 2007 - Episode 16 - Aired Oct 30, 2007
In this moving and powerful film, FRONTLINE enters the world of Thomas Lynch, a poet and undertaker whose family for three generations has cared for both the living and the dead in a small Michigan town. Through the intimate stories of families coming to terms with grief, mortality, and a funeral's rituals, the film illuminates the heartbreak and beauty in the journey taken between the living and the dead when a loved one dies.
0 votes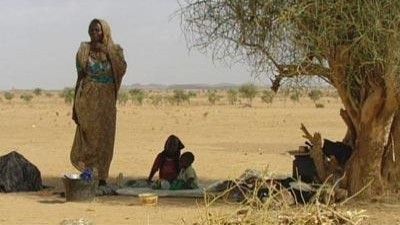 #17 - On Our Watch
Season 2007 - Episode 17 - Aired Nov 20, 2007
The world invoked its vow "Never Again!" after the genocide in Rwanda and atrocities in Srebrenica. Then came Darfur. Over the past four years at least 200,000 people have been killed, 2.5 million driven from their homes, and mass rapes have once more been used as a weapon of war in a brutal campaign by Janjaweed militias and the Sudanese government against civilians in Darfur. FRONTLINE producer Neil Docherty asks why the international community and the United Nations have once again failed to stop the slaughter.
0 votes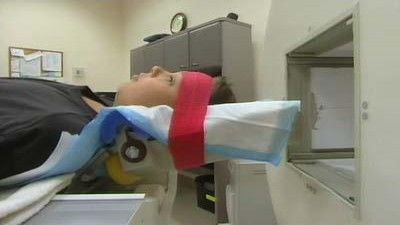 #18 - The Medicated Child
Season 2008 - Episode 1 - Aired Jan 8, 2008
Ten years ago, stimulants like Ritalin and Adderall were the drugs of choice to treat behavioral issues in children. Today children as young as four years old are being prescribed more powerful anti-psychotic medications that are much less understood. The drugs can cause serious side effects and virtually nothing is known about their long-term impact. The increase in the use of anti-psychotics is directly tied to the rising incidence of one particular diagnosis -- bipolar disorder. Experts estimate that the number of kids with the diagnosis is now over a million and rising. As the debate over medicating children continues to grow, FRONTLINE producer Marcela Gaviria confronts psychiatrists, researchers, and big pharma about the risks and benefits of prescription drugs for troubled children in "The Medicated Child."
0 votes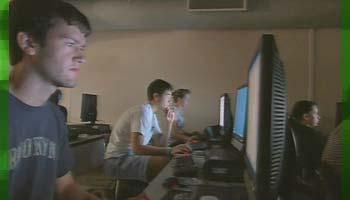 #19 - Growing Up Online
Season 2008 - Episode 2 - Aired Jan 22, 2008
MySpace. YouTube. Facebook. Friendster. Nearly every teen in America is on the Internet every day, socializing with friends and strangers alike, "trying on" identities, and building a virtual profile of themselves -- one that many kids insist is a more honest depiction of who they really are than the person they portray at home or in school. In "Growing Up Online," FRONTLINE peers inside the world of this cyber-savvy generation through the eyes of teens and their parents, who often find themselves on opposite sides of a new digital divide. A generation with a radically different notion of privacy and personal space, today's adolescents are grappling with issues their parents never had to deal with: from cyber bullying to instant "Internet fame," to the specter of online sexual predators. FRONTLINE producer Rachel Dretzin investigates the risks, realities, and misconceptions of teenage self-expression on the World Wide Web.
0 votes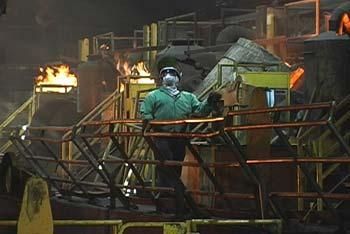 #20 - A Dangerous Business Revisited
Season 2008 - Episode 3 - Aired Feb 5, 2008
Five years ago, FRONTLINE and The New York Times joined forces to investigate death and dismemberment in one of America's most dangerous industries -- the iron pipe foundry business. One company stood out, the McWane Corporation. It had more health and safety violations than all of its competitors combined, and there were a number of environmental violations as well. In the five years since our original broadcast, federal prosecutors obtained indictments against and juries convicted the company in five cases in four states. Today McWane says it has made a dramatic turnaround and that worker safety and environmental protection are now high priorities. FRONTLINE revisits its original broadcast with correspondent Lowell Bergman who then reports on what has changed at McWane and whether the company has become a less dangerous business.
0 votes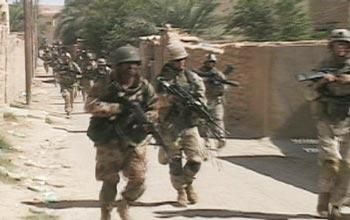 #21 - Rules of Engagement
Season 2008 - Episode 4 - Aired Feb 19, 2008
FRONTLINE cuts through the fog of war to reveal the untold story of what happened in Haditha, Iraq -- where twenty-four of the town's residents were killed by U.S. forces in what many in the media branded "Iraq's My Lai." With accusations swirling that the Marines massacred Iraqi civilians "in cold blood," the Haditha incident has led to one of the largest criminal cases against U.S. troops in the Iraq war. But real questions have emerged about what really happened that day, and who is responsible. Through television interviews with Iraqi survivors and Marines accused of war crimes, FRONTLINE investigates this incident and what it can tell us about the harrowing moral and legal landscape the U.S. military faces in Iraq.
0 votes
#22 - Bad Voodoo's War
Season 2008 - Episode 7 - Aired Apr 1, 2008
In June 2007, as the American military surge reached its peak, a band of National Guard infantrymen who call themselves "The Bad Voodoo Platoon" was deployed to Iraq. To capture a vivid, first-person account of the new realities of war in Iraq for FRONTLINE and ITVS, director Deborah Scranton (The War Tapes) created "a virtual embed" with the platoon, supplying cameras to the soldiers so they could record and tell the story of their war. The film intimately tracks the veteran soldiers of "Bad Voodoo" through the daily grind of their perilous mission, dodging deadly IEDs, grappling with the political complexities of dealing with Iraqi security forces, and battling their fatigue and their fears.
0 votes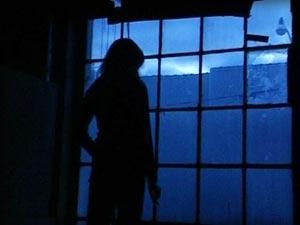 #23 - Sex Slaves
Season 2006 - Episode 4 - Aired Feb 7, 2006
An estimated half-million women are trafficked annually for the purpose of sexual slavery. The women are kidnapped -- or lured by traffickers who prey on their dreams of employment abroad -- then they are "exported" to Europe, the Middle East, the United States, and elsewhere, where they are sold to pimps, drugged, terrorized, locked in brothels, and raped repeatedly. In Eastern Europe, since the fall of communism, sex trafficking has become the fastest growing form of organized crime, with Moldova and Ukraine widely seen as the centers of the global trade in women and girls. On Feb. 7, FRONTLINE presents a unique hidden camera look at this world of sexual slavery, talking with traffickers and their victims, and exposing the government indifference that allows the abuses to continue virtually unchecked. Sex Slaves also follows the remarkable journey of one man determined to find his trafficked wife by posing as a trafficker himself to buy back her freedom.
0 votes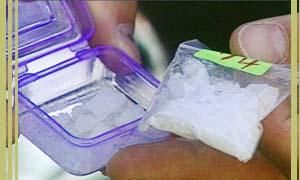 #24 - The Meth Epidemic
Season 2006 - Episode 5 - Aired Feb 14, 2006
Speed. Meth. Glass. On the street, methamphetamine has many names. What started as a fad among motorcycle gangs in the 1970s has become big business, largely due to the efforts of two Mexican drug runners who began smuggling ephedrine -- the same chemical used to make over-the-counter cold remedies -- into California by the ton. Hundreds of illegal meth labs are now operating in the western United States, and the effects are sweeping the nation. From coast to coast, meth abuse is on the rise, but who's responsible? Is the government doing enough to crack down on this latest drug craze? On January 31, in a reporting partnership with The Oregonian, FRONTLINE investigates America's addiction to meth and exposes the inherent conflict between the illegal drug trade and the legitimate three-billion-dollar cold remedy business.
0 votes
#25 - The Insurgency
Season 2006 - Episode 6 - Aired Feb 21, 2006
Kidnappings. Suicide bombers. Beheadings. Roadside bombs. The Iraqi insurgency continues to challenge the most highly trained and best-equipped military in the world. FRONTLINE peels back the layers and gets beyond the propaganda to take a complex look inside the multi-faceted insurgency in Iraq. The investigation includes special access to insurgent leaders, as well as commanders of Iraqi and U.S. military units battling for control of the country and detailed analysis from journalists who have risked their lives to meet insurgent leaders and their foot soldiers. On February 21, FRONTLINE explores the battle for one Iraqi town and presents vivid testimony from civilians whose families were targeted by the insurgents.
0 votes