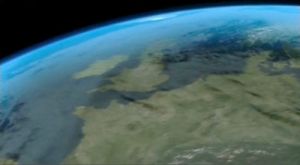 #1 - Global Dimming
Season 2005 - Episode 1
Horizon producer David Sington on why predictions about the Earth's climate will need to be re-examined.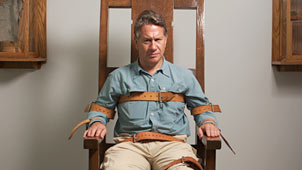 #2 - How to Kill a Human Being
Season 2008 - Episode 1
Michael Portillo looks at the science behind executions. Former Conservative MP, Michael Portillo pushes his body to the brink of death in an investigation into the science of execution. As the American Supreme Court examines whether the lethal injection is causing prisoners to die in unnecessary pain Michael sets out to find a solution which is fundamentally humane. To do so he examines the key methods of execution available today: he discovers why convicts can catch on fire in the electric chair, learns how easy it is to botch a hanging and inhales a noxious gas to experience first hand the terror of the gas chamber. Armed with some startling evidence Michael considers a completely new approach. Will it be the answer? There is only one way of finding out - to experience it himself.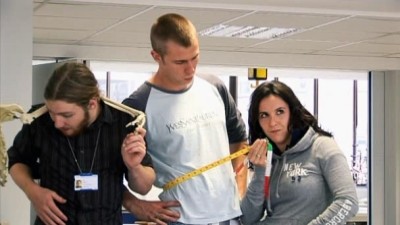 #3 - Why Are Thin People Not Fat?
Season 2009 - Episode 1
The world is affected by an obesity epidemic, but why is it that not everyone is succumbing? Medical science has been obsessed with this subject and is coming up with some unexpected answers. As it turns out, it is not all about exercise and diet. At the centre of this programme is a controversial overeating experiment that aims to identify exactly what it is about some people that makes it hard for them to bulk up.
Directors: Emma Sutton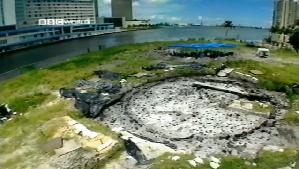 #4 - The Mystery of the Miami Circle
Season 2001 - Episode 1
Builders in Miami, Florida unearth a ring of holes. The State then pays $27million to preserve either a Native American village or remnants of a 1950s sewerage system.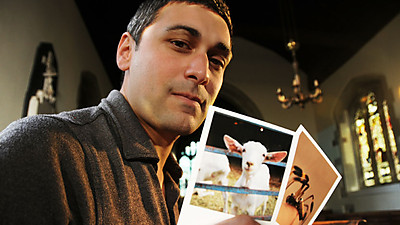 #5 - Playing God
Season 2012 - Episode 1
Adam Rutherford meets a new creature created by American scientists, the spider-goat. It is part goat, part spider, and its milk can be used to create artificial spider's web. It is part of a new field of research, synthetic biology, with a radical aim: to break down nature into spare parts so that we can rebuild it however we please. This technology is already being used to make bio-diesel to power cars. Other researchers are looking at how we might, one day, control human emotions by sending 'biological machines' into our brains.
Directors: Matthew Dyas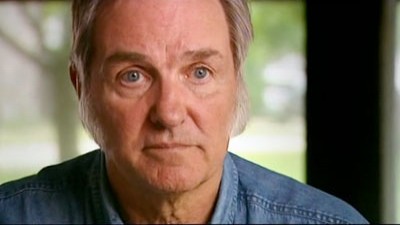 #6 - Space Tourists
Season 2006 - Episode 1
Is a space tourism revolution just around the corner?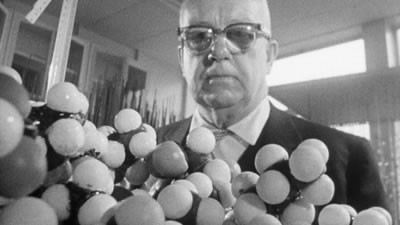 #7 - The World of Buckminster Fuller
Season 1964 - Episode 1
Horizon follows the work of R. Buckminster Fuller and his research of the geodesic dome.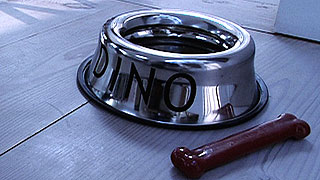 #8 - My Pet Dinosaur
Season 2007 - Episode 1
What if dinosaurs were still alive today? Would we hunt them, farm them - or even keep them as pets? It's a palaeontologist's dream: the chance to live in a world where dinosaurs are not something to be dug out of the ground but are living among us. It may sound far-fetched but dinosaurs were actually rather unlucky. The meteorite impact that doomed them to extinction was an event with a probability of millions to one. What if the meteorite had missed? Had dinosaurs survived, the world today would be very different. If humans managed to survive alongside them, we wouldn't have the company of most, if not all, of the mammals with which we are familiar today. Giraffes, elephants and other mammals wouldn't have had space to evolve. Would we be hunting Hadrosaurs instead of elk? Or farming Protoceratops instead of pigs? Would dinosaurs be kept as pets? And could the brighter dinosaurs have evolved into something humanoid?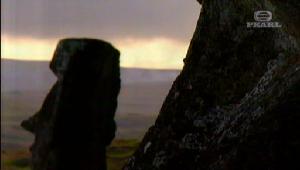 #9 - The Mystery Of Easter Island
Season 2003 - Episode 1
On Easter Day 1722, Dutch explorers landed on Easter Island. A civilisation isolated by 4,000km of Pacific Ocean was about to meet the outside world for the first time in centuries. The strangers were about to find something very strange themselves - an island dotted with hundreds of huge stone statues and a society that was not as primitive as they expected. The first meeting was an immense clash of cultures. (Bloody too: the sailors killed ten natives within minutes of landing.) Where had the Islanders originally come from? Why and how had they built the figures? Modern science is piecing together the story, but it is far too late for the Easter Islanders themselves. They were virtually wiped out by a series of disasters - natural and man made - that brought a population of 12,000 down to just 111 in a few centuries. The Island's inhabitants today all have Chilean roots, making solving the mysteries even harder. There is no one to ask about the first people of Easter Island. Although fragmentary legends have been passed down, only science can hope to explain the rise and fall of this unusual civilisation.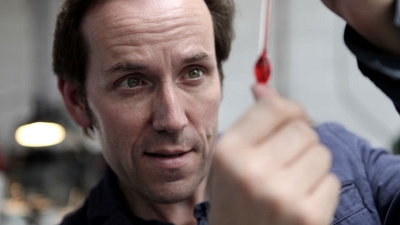 #10 - What is One Degree?
Season 2011 - Episode 1
Comedian Ben Miller returns to his roots as a physicist to try to answer a deceptively simple question: what is one degree of temperature? His quest takes him to the frontiers of current science as he meets researchers working on the hottest and coldest temperatures in the universe, and to a lab where he experiences some of the strangest effects of quantum physics - a place where super-cooled liquids simply pass through solid glass. Plus, Ben installs his very own Met office weather station at home. Ben's investigations in this personal and passionate film highlight the importance of measurement and accuracy in the 21st century.
Directors: Dan Clifton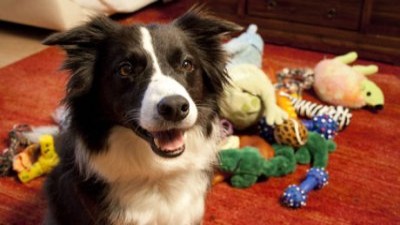 #11 - The Secret Life of the Dog
Season 2010 - Episode 1
We have an extraordinary relationship with dogs - closer than with any other animal on the planet. But what makes the bond between us so special? Research into dogs is gaining momentum, and scientists are investigating them like never before. From the latest fossil evidence, to the sequencing of the canine genome, to cognitive experiments, dogs are fast turning into the new chimps as a window into understanding ourselves. Where does this relationship come from? In Siberia, a unique breeding experiment reveals the astonishing secret of how dogs evolved from wolves. Swedish scientists demonstrate how the human/dog bond is controlled by a powerful hormone also responsible for bonding mothers to their babies. Why are dogs so good at reading our emotions? Horizon meets Betsy, the world's most intelligent dog, and compares her incredible abilities to those of children. Man's best friend has recently gone one step further - helping us identify genes responsible for causing human diseases.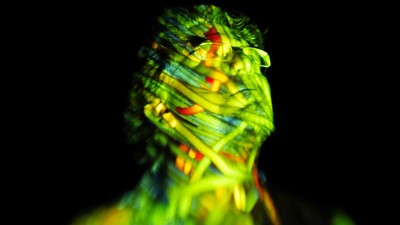 #12 - The Creative Brain: How Insight Works
Season 2013 - Episode 1
It is a feeling we all know - the moment when a light goes on in your head. In a sudden flash of inspiration, a new idea is born. Today, scientists are using some unusual techniques to try to work out how these moments of creativity - whether big, small or life-changing - come about. They have devised a series of puzzles and brainteasers to draw out our creative behaviour, while the very latest neuroimaging technology means researchers can actually peer inside our brains and witness the creative spark as it happens. What they are discovering could have the power to make every one of us more creative.
Directors: Kate Dart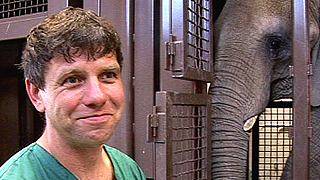 #13 - The Elephant's Guide to Sex
Season 2007 - Episode 2
How do you save an endangered species? Get the animals in the mood for love. Thomas Hildebrandt possesses one of the world's most extraordinary jobs - getting the planet's endangered animals in the mood for love. The planet's creatures are facing the biggest mass extinction since the dinosaurs were wiped out. Species are currently disappearing at up to 10,000 times the natural rate. Coming to the rescue are men like Dr Hildebrandt and his team. They are world leaders in the art of animal manipulation. The billions of pounds spent benefiting human reproduction are now being applied to save endangered species. Techniques such as artificial insemination and IVF have been crucial to the successes in breeding giant pandas, big cats and other mammals in zoos across the world. As Thomas Hildebrandt says "Man has created this annihilation of species. It's up to man to use his ingenuity to save them."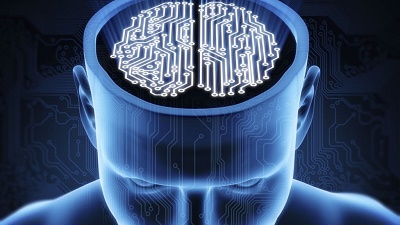 #14 - The Immortalist
Season 2016 - Episode 1
The gripping story of how one Russian internet millionaire is turning to cutting-edge science to try to unlock the secret of living forever. Dmitry Itskov recently brought together some of the world's leading neuroscientists, robot builders and consciousness researchers to try to devise a system that would allow him to escape his biological destiny. Entering Dmitry's seemingly sci-fi world, Horizon investigates the real science inspiring his bold plan to upload the human mind to a computer. There are doubters - like the major neuroscientist who tells us 'it's too stupid, it simply cannot be done'. But as we also meet the Japanese maker of Erica, one of the world's most human-like robots, who tells us the destiny of humans is to become robots to overcome the constraints of time, see how a quadriplegic Californian man is already controlling a robot arm with his thoughts, and explore the groundbreaking work of the scientist behind the world's largest neuroscience project - the $6 billion US Brain Initiative - who tells us the effort to map all the activity of the brain could be a crucial step towards mind uploading, Horizon asks is it really so crazy to think Dmitry Itskov could succeed in his goal of bringing about immortality for all of us within 30 years?
Directors: Tristan Quinn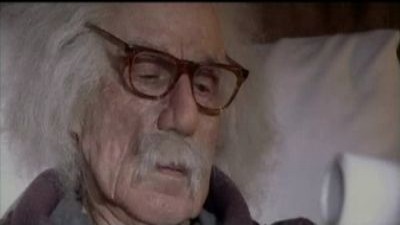 #15 - Einstein's Unfinished Symphony
Season 2005 - Episode 2
The unpredictable results of the Theory of Relativity. Horizon brings you the second part of a two-part series on Albert Einsten. In the summer of 1939 Albert Einstein was on holiday in a small resort town on the tip of Long Island. His peaceful summer, however, was about to be shattered by a visit from an old friend and colleague from his years in Berlin. The visitor was the physicist Leo Szilard. He had come to tell Einstein that he feared the Nazis could soon be in possession of a terrible new weapon and that something had to be done.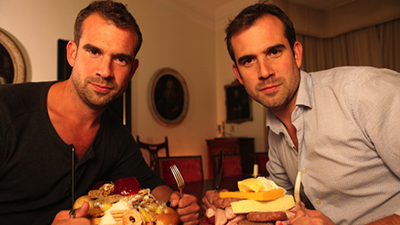 #16 - Sugar v Fat
Season 2014 - Episode 1
What's worse for us: sugar or fat? To answer the hottest question in nutrition, twin doctors Chris and Xand Van Tulleken go on month long high-fat and high-sugar diets. The effects on their bodies are shocking and surprising. But they also discover that in the debate about fat and sugar, the real enemy might have been hiding in plain sight.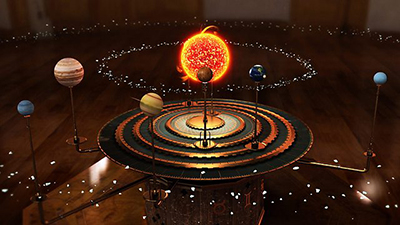 #17 - Secrets of the Solar System
Season 2015 - Episode 1
New planets are now being discovered outside our solar system on a regular basis, and these strange new worlds are forcing scientists to rewrite the history of our own solar system. Far from a simple story of stable orbits, the creation of our solar system is a tale of hellfire, chaos and planetary pinball. It's a miracle our Earth is here at all.
Directors: Toby Macdonald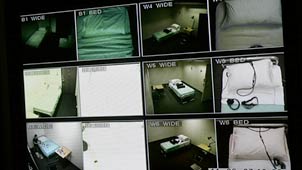 #18 - Total Isolation
Season 2008 - Episode 2
Psychologists subject six volunteers to a world without stimulation. For the first time in 40 years Horizon re-creates a controversial sensory deprivation experiment. Six ordinary people are taken to a nuclear bunker and left alone for 48 hours. Three subjects are left alone in dark, sound-proofed rooms, while the other three are given goggles and foam cuffs, while white noise is piped into their ears. The original experiments carried out in the 1950s and 60s by leading psychologist Prof Donald Hebb, was thought by many in the North American political and scientific establishment to be too cruel and were discontinued. Prof Ian Robbins, head of trauma psychology at St George's Hospital, Tooting, has been treating some of the British Guantanamo detainees and the victims of torture who come to the UK from across the world. Now he evaluates the volunteers as their brains undergo strange alterations.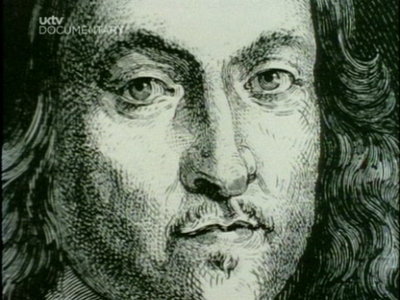 #19 - Fermat's Last Theorem
Season 1996 - Episode 2
Tells the story of mathematician Andrew Wiles who has made it his life's work to solve the puzzle of Fermat's last theorem that has baffled minds for three centuries.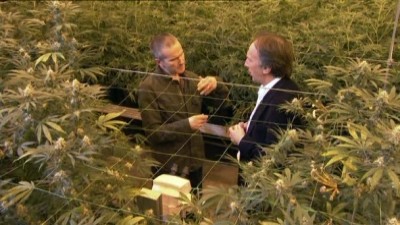 #20 - Cannabis: The Evil Weed?
Season 2009 - Episode 2
Cannabis is the world's favourite drug, but also one of the least understood. Can cannabis cause schizophrenia? Is it addictive? Can it lead you on to harder drugs? Or is it simply a herb, an undervalued medicine? Addiction specialist Dr John Marsden discovers that modern science is finally beginning to find answers to these questions. John traces the cannabis plants' birthplace in Kazakhstan; finds the origins of our sensitivity to cannabis in the simple sea squirt; and finds out just what it does to our brains. He meets people who have been changed by this drug in drastically different ways - from those whose lives have been shattered to those who lives have been revived.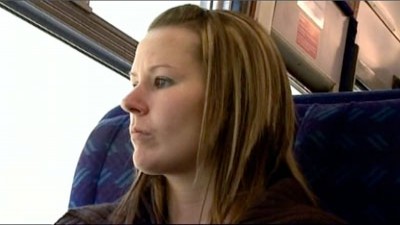 #21 - Waiting for a Heartbeat
Season 2006 - Episode 2
The story of three women as they attempt to overcome the odds and give birth to a baby.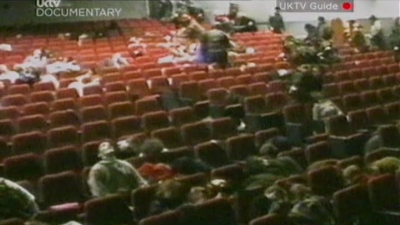 #22 - The Moscow Theatre Siege
Season 2004 - Episode 2
With the help of doctors and scientists in America, Germany and Britain, Horizon unpicks the mystery of the Moscow theatre siege. In October 2002, Chechen terrorists took a thousand people hostage in a Moscow theatre and threatened to kill them. The problem was how to get them out alive. A bloodbath seemed inevitable. Three days later Russian special forces stormed the theatre using a secret gas to knock everybody out. 129 hostages died - apparently killed by the very gas that was meant to save them. Horizon investigates the mystery substance, and why so many died. The Russian authorities insisted their secret weapon was not lethal. The claim provoked contempt from the victims families, and incredulity among doctors and scientists around the world. But were the Russians actually right? The Russians offered just one clue. And in Germany there was a scientist who had the means to test it: a urine sample taken from one of the survivors shortly after he was freed. Horizon follows as extremely sensitive tests are performed to find out if the Russians were telling the truth, and uncovers a deeper secret.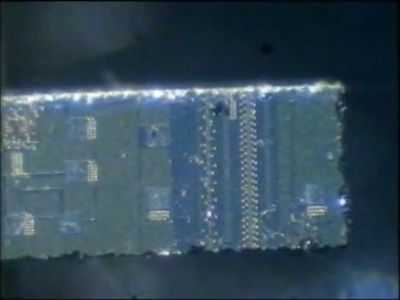 #23 - Microworld!
Season 1984 - Episode 2
Horizon looks at the research advances in physics and technology of microelectronics.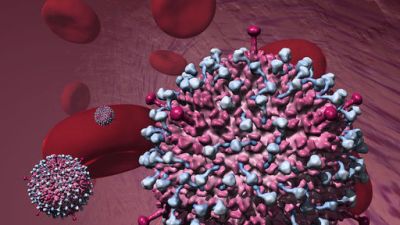 #24 - Why Do Viruses Kill?
Season 2010 - Episode 2
Just months ago, the world stood in fear of an emerging new disease that threatened to kill millions. A new flu variant H1N1 had arrived. In the UK alone, 65,000 deaths were predicted. Yet to date, these dire warnings have not materialised. If this latest pandemic has taught anything, it is just how little is understood about the invisible world of viruses. But that has not stopped scientists trying. Horizon follows the leading researchers from across the world, who are attempting to unravel the many secrets of viruses to understand when and why they kill.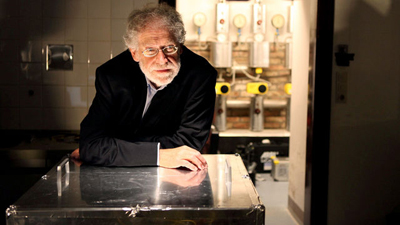 #25 - What is Reality?
Season 2011 - Episode 2
There is a strange and mysterious world that surrounds us, a world largely hidden from our senses. The quest to explain the true nature of reality is one of the great scientific detective stories. Clues have been pieced together from deep within the atom, from the event horizon of black holes, and from the far reaches of the cosmos. It may be that that we are part of a cosmic hologram, projected from the edge of the universe. Or that we exist in an infinity of parallel worlds. Your reality may never look quite the same again.
Directors: Helen Shariatmadari