The BEST Episodes of Horizon
Every episode ever - ranked by fan votes!
Last Updated: Sep 17, 2021
Horizon is BBC Two's flagship 50-minute science documentary series. In September 2014 it celebrated its 50th anniversary and it continues to enjoy outstanding critical acclaim. Recognised as the world leader in its field, it regularly wins a sweep of international science, medical and environmental film accolades, and has recently won the Royal Television Society Award and the Prix Italia. In 2002, the British Academy of Film & Television Arts presented Horizon with the BAFTA Television Award for Best Factual Series or Strand. In 2003 it won the prestigious Images et Science award for best medical documentary and the Carl von Linne Award at the Living Europe film festival in Sweden. That year, a Horizon co-production with WGBH Boston won the Emmy for best documentary.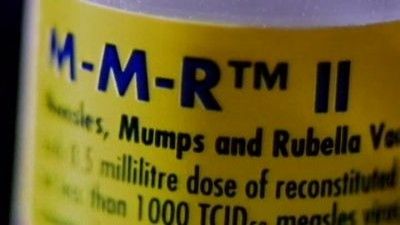 #1 - Does the MMR Jab Cause Autism?
Season 2005 - Episode 10 - Aired May 29, 2005
In this documentary, Horizon presents the largest public health issue of recent years that has attracted such heated debate as the question of whether the MMR vaccine can cause autism. The MMR jab combines three childhood vaccines, against measles, mumps and rubella, into one injection, which is first given to children at around 12-18 months. Horizon presents new, exclusive evidence about the MMR jab.
28 votes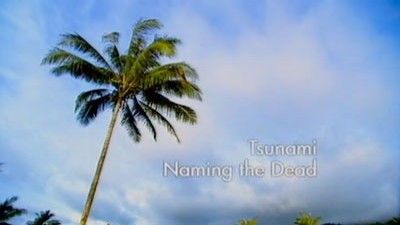 #2 - Tsunami: Naming the Dead
Season 2005 - Episode 12 - Aired Sep 1, 2005
How the biggest international forensic operation in history identified the victims of the most devastating natural disaster of recent times.
28 votes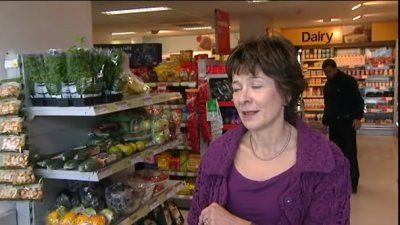 #3 - Prof. Regan's Supermarket Secrets
Season 2008 - Episode 7 - Aired Feb 26, 2008
Friendly bacteria, superfoods, cholesterol busting spreads, 99% germ free, whiter than white...it's almost impossible to find a product in the supermarket today that doesn't come with impressive claims...a scientific claims, but do they actually do what they say? Are they worth the price? Are they worth a place in Prof. Regan's shopping trolly?
28 votes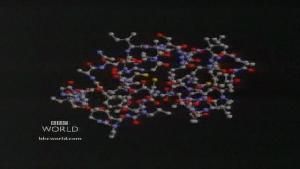 #4 - Homeopathy: The Test
Season 2002 - Episode 16 - Aired Nov 26, 2002
Homoeopathy was pioneered over 200 years ago. Practitioners and patients are convinced it has the power to heal. Today, some of the most famous and influential people in the world, including pop stars, politicians, footballers and even Prince Charles, all use homoeopathic remedies. Yet according to traditional science, they are wasting their money. Sceptic James Randi is so convinced that homoeopathy will not work, that he has offered $1m to anyone who can provide convincing evidence of its effects. For the first time in the programme's history, Horizon conducts its own scientific experiment, to try and win his money. If they succeed, they will not only be $1m richer - they will also force scientists to rethink some of their fundamental beliefs. The basic principle of homoeopathy is that like cures like: that an ailment can be cured by small quantities of substances which produce the same symptoms. For example, it is believed that onions, which produce streaming, itchy eyes, can be used to relieve the symptoms of hay fever.
28 votes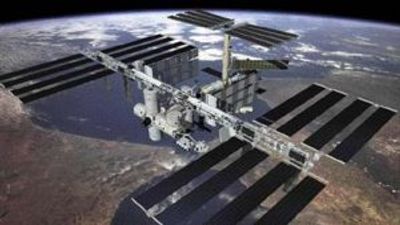 #5 - New Star in Orbit
Season 1999 - Episode 6 - Aired Mar 11, 1999
In this report, Horizon explores the arguments for and against the building of the Space Station Freedom and will it ever justify it's huge cost.
28 votes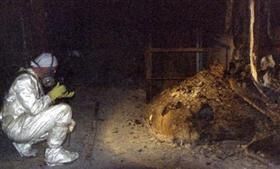 #6 - Inside Chernobyl's Sarcophagus (Update)
Season 1996 - Episode 10 - Aired Mar 25, 1996
In this episode of Horizon, which is a follow-up to the 1991 documentary, we follow a group of soviet scientists on a suicide mission as they search for the missing nuclear fuel inside the remains of the nuclear reactor 4.
28 votes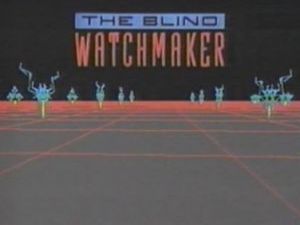 #7 - The Blind Watchmaker
Season 1987 - Episode 3 - Aired Jan 19, 1987
In this interview by Horizon, zoologist Richard Dawkins investigates an attack on evolution by scientific creationists, based on the book of the same name by the famous zoologist.
28 votes
Writers: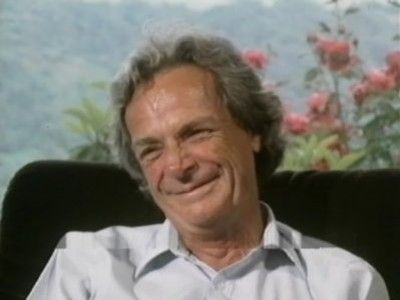 #8 - The Pleasure Of Finding Things Out
Season 1981 - Episode 24 - Aired Nov 23, 1981
Richard Feymann was one of the most brilliant theoretical physicists and original thinkers or the 20th century. He rebuilt the theory of quantum electrodynamics, and it was for this work that he won the Nobel Prize in 1965. In this documentary he talks about his motivations to be a scientist and a teacher of science.
28 votes
#9 - Smoker's Luck
Season 1980 - Episode 20 - Aired Nov 3, 1980
Documentary about smoking and about the secondary effects of it. Britain leads the world in smoking deaths at 200 per day. The film looks at prognosis of deat h and at the chances of those who give up smoking of dying of the effects.
28 votes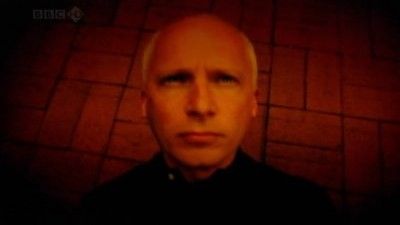 #10 - The Secret You
Season 2009 - Episode 13 - Aired Oct 20, 2009
With the help of a hammer-wielding scientist, Jennifer Aniston and a general anaesthetic, Professor Marcus du Sautoy goes in search of answers to one of science's greatest mysteries: how do we know who we are? While the thoughts that make us feel as though we know ourselves are easy to experience, they are notoriously difficult to explain. So, in order to find out where they come from, Marcus subjects himself to a series of probing experiments. He learns at what age our self-awareness emerges and whether other species share this trait. Next, he has his mind scrambled by a cutting-edge experiment in anaesthesia. Having survived that ordeal, Marcus is given an out-of-body experience in a bid to locate his true self. And in Hollywood, he learns how celebrities are helping scientists understand the microscopic activities of our brain. Finally, he takes part in a mind-reading experiment that both helps explain and radically alters his understanding of who he is.
28 votes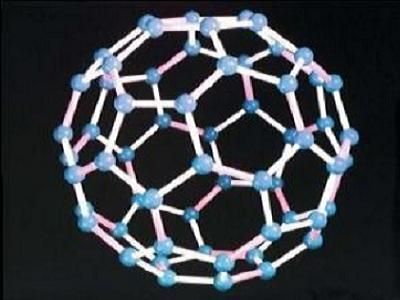 #11 - Molecules With Sunglasses
Season 1992 - Episode 3 - Aired Jan 20, 1992
About the original discovery in 1985 of a third form of solid carbon, named Buckminsterfullerene after the architect who invented geodesic domes. The two scientists who discovered the material glimpsed it for brief seconds only in their lasers but neither they nor other scientists subsequently could make the substance last long enough in the laser to prove their theory. Then in 1990, a couple of physicists with an arc-welder in a bell-jar found they could make as much Buckminsterfullerene as they liked, and industrial applications opened up, with talk of new polymers, molecular ball-bearings, lubricants and super- conductors. Meanwhile, the original discoverers were turning back to the fundamental questions surrounding the discovery, such as how and why does it form; does it exist in space or is it the solution to one of the great mysteries of the universe.
28 votes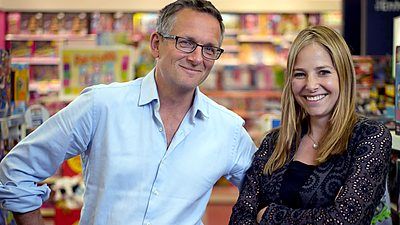 #12 - Is Your Brain Male or Female?
Season 2014 - Episode 15 - Aired Sep 29, 2014
Dr Michael Mosley and Professor Alice Roberts investigate if male and female brains really are wired differently. New research suggests that the connections in men and women's brains follow different patterns, patterns which may explain typical forms of male and female behaviour. But are these patterns innate, or are they shaped by the world around us? Using a team of human lab rats and a troop of barbary monkeys, Michael and Alice test the science and challenge old stereotypes. They ask whether this new scientific research will benefit both men and women - or whether it could drive the sexes even further apart.
28 votes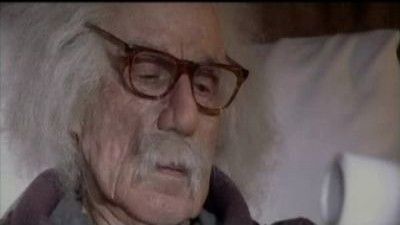 #13 - Einstein's Unfinished Symphony
Season 2005 - Episode 2 - Aired Jan 20, 2005
The unpredictable results of the Theory of Relativity. Horizon brings you the second part of a two-part series on Albert Einsten. In the summer of 1939 Albert Einstein was on holiday in a small resort town on the tip of Long Island. His peaceful summer, however, was about to be shattered by a visit from an old friend and colleague from his years in Berlin. The visitor was the physicist Leo Szilard. He had come to tell Einstein that he feared the Nazis could soon be in possession of a terrible new weapon and that something had to be done.
56 votes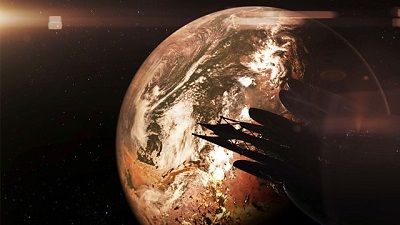 #14 - Strange Signals from Outer Space!
Season 2017 - Episode 5 - Aired May 16, 2017
Horizon investigates claims of signals from extra terrestrials. In 2006, Duncan Lorimer and Maura McLaughlin discovered a enigmatic signal from space, known as a fast radio burst. It was a pulse of radiation so bright, it didn't appear to be caused by any known object in the universe. Explanations ranged from colliding neutron stars to communication signals from an alien civilisation. Scientists have been searching the cosmos for strange signals like the 'Lorimer Burst' for more than 50 years, ever since astronomer Frank Drake convened a secretive meeting of a group of scientists calling themselves the 'Order of the Dolphin'. The film ends with scientists latest search for extra-terrestial intelligence - Horizon obtained exclusive access to film researchers at the Green Bank Telescope searching for radio signals from 'Tabby's Star' - a star so mysterious some scientists believe might be surrounded by a Dyson Sphere - a vast energy collector built by advanced aliens.
56 votes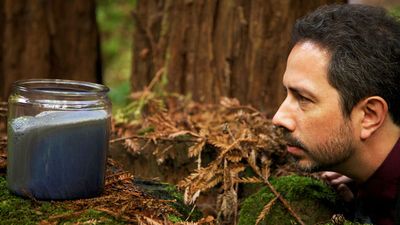 #15 - How Big Is the Universe?
Season 2012 - Episode 10 - Aired Aug 27, 2012
Cosmologists talk about their project to create a map of everything in existence, and also reveal that their research has some highly unexpected results, creating a picture stranger than anything they had ever imagined.
140 votes
Writers:
#16 - What is Reality?
Season 2011 - Episode 2 - Aired Jan 17, 2011
There is a strange and mysterious world that surrounds us, a world largely hidden from our senses. The quest to explain the true nature of reality is one of the great scientific detective stories. Clues have been pieced together from deep within the atom, from the event horizon of black holes, and from the far reaches of the cosmos. It may be that that we are part of a cosmic hologram, projected from the edge of the universe. Or that we exist in an infinity of parallel worlds. Your reality may never look quite the same again.
224 votes
Writers: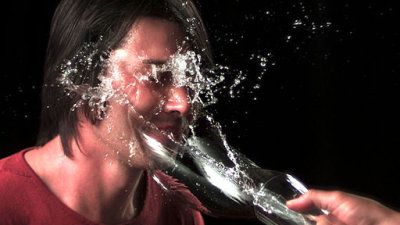 #17 - Do You Know What Time It Is?
Season 2008 - Episode 15 - Aired Dec 2, 2008
Particle physicist Professor Brian Cox asks, 'What time is it?' It's a simple question and it sounds like it has a simple answer. But do we really know what it is that we're asking? Brian visits the ancient Mayan pyramids in Mexico where the Maya built temples to time. He finds out that a day is never 24 hours and meets Earth's very own Director of Time. He journeys to the beginning of time, and goes beyond within the realms of string theory, and explores the very limit of time. He discovers that we not only travel through time at the speed of light, but the experience we feel as the passing of time could be an illusion.
28 votes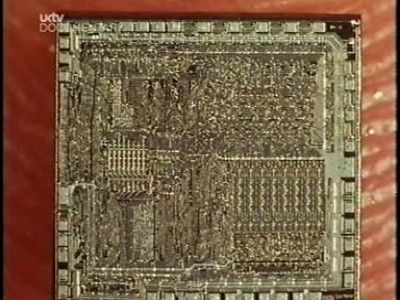 #18 - Now the Chips Are Down
Season 1978 - Episode 9 - Aired Mar 31, 1978
About the applications and implications for the future, particularly the effects on the labour market, of microprocessors.
28 votes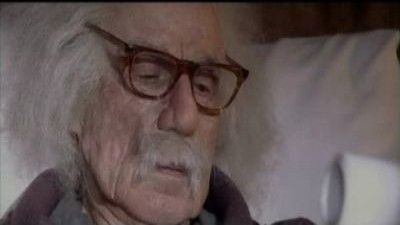 #19 - Einstein's Equation of Life and Death
Season 2005 - Episode 3 - Aired Jan 27, 2005
The story of Einstein's most famous equation E=mc² – its role in the creation of the atom bomb and our understanding of the beginnings of the Universe. Horizon brings you the second part of a two-part series on Albert Einsten. In the summer of 1939 Albert Einstein was on holiday in a small resort town on the tip of Long Island. His peaceful summer, however, was about to be shattered by a visit from an old friend and colleague from his years in Berlin. The visitor was the physicist Leo Szilard. He had come to tell Einstein that he feared the Nazis could soon be in possession of a terrible new weapon and that something had to be done.
28 votes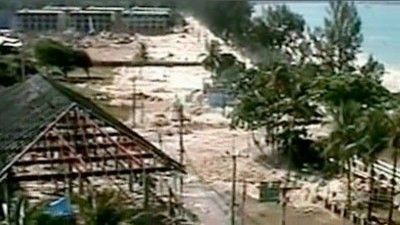 #20 - The Next Megaquake
Season 2005 - Episode 9 - Aired May 22, 2005
In this documentary on earthquakes, Horizon starts with the worst natural disasters of all time in December 2004. The cause of so much devastation was the most powerful kind of earthquake on the planet - a megathrust. Megathrust earthquakes only occur on a particular kind of fault. Scientists have now discovered that just such a fault could cause a huge megathrust earthquake and tsunami right off the coast of North America.
28 votes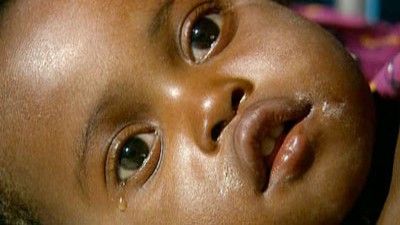 #21 - Malaria: Defeating the Curse
Season 2005 - Episode 11 - Aired Jun 5, 2005
This is the story by Horizon of an epic battle between science and nature. It's a battle to destroy a disease that is one of the biggest killers on the planet: malaria.
28 votes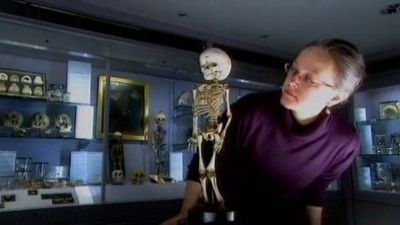 #22 - The Mystery of the Human Hobbit
Season 2005 - Episode 14 - Aired Sep 15, 2005
Is the hobbit a new human species or nothing more than a modern human with a crippling deformity?
28 votes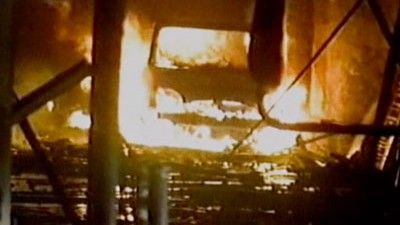 #23 - The 7/7 Bombers: A Psychological Investigation
Season 2005 - Episode 19 - Aired Dec 8, 2005
On 7 July 2005 Britain experienced its first ever suicide attack. Four bombs exploded in central London, killing 52 people and injuring over 700. When Scotland Yard launched one of the biggest investigations in its history, another first was quickly uncovered: the suicide bombers were home-grown, they were young British men, attacking their own country. Horizon explores what makes someone want to blow themselves – and others - up?
28 votes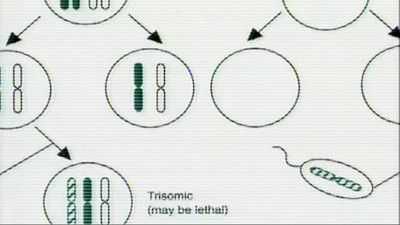 #24 - The Ghost in Your Genes
Season 2005 - Episode 20 - Aired Dec 15, 2005
The controversial science of epigenetics suggests you may inherit a lot more than you imagine from your forebears. The scientists who believe your genes are shaped in part by your ancestors' life experiences.
28 votes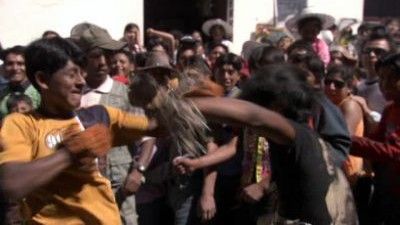 #25 - How Violent Are You?
Season 2009 - Episode 11 - Aired May 12, 2009
What makes ordinary people commit extreme acts of violence? Michael Portillo investigates the dark side of human nature, and discovers what it is like to inflict pain.
28 votes