The WORST Episodes of BBC Documentaries
Every episode ever - ranked by fan votes!
Last Updated: Aug 10, 2019
Documentaries produced by or for the BBC.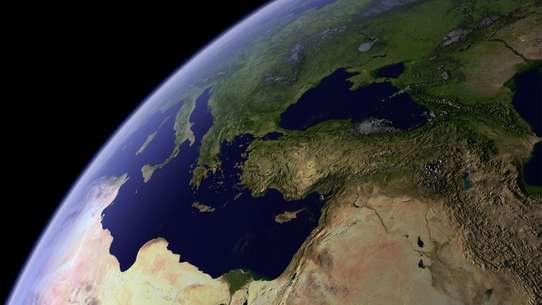 #1 - The Paper Thistle: 200 Years of The Scotsman
Season 2017 - Episode 12 - Aired Jan 17, 2017
For two centuries The Scotsman newspaper has been at the heart of the nation, uncovering corruption, skewering politicians, celebrating the arts and prepared to robustly defend its trenchant views, even at the point of a pistol. The programme tells the fascinating story of one of Britain's most famous newspapers and how over two centuries it has both reflected and shaped the nation.
2 votes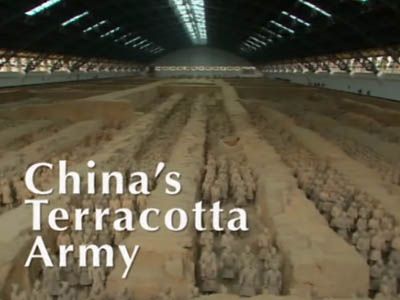 #2 - China's Terracotta Army
Season 2007 - Episode 33 - Aired Sep 15, 2007
Dan Snow follows the making of the British Museum's biggest exhibition in a generation and tells the story of its subject, the First Emperor of China. Qin Shihuangdi is one of the most important but least well-known men in history. He founded the world's oldest political entity and created the spectacular Terracotta Army to guard his vast tomb. With exclusive access to the BM team for over a year, Dan follows the curator Jane Portal, and the design team, as they create a blockbuster exhibition in the historic Round Reading Room and he travels to China to see the original Great Wall, the sacred mountain Tai Shan, and the great necropolis at Xian with its thousands of warriors.
2 votes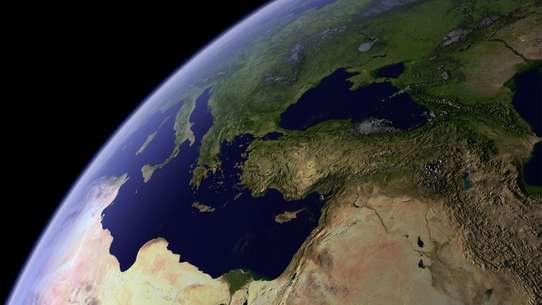 #3 - Annie Mac: Who Killed The Night?
Season 2017 - Episode 13 - Aired Jan 18, 2017
Almost half of the UK's nightclubs have closed down over the past decade. In this film, broadcaster and international DJ Annie Mac investigates who is killing our nightlife. Is it property developers, the police or local councils who are contributing to the decline? Or is it just the fact young people are changing the way they go about partying, with the advent of all-day parties, illegal raves and the internet?
2 votes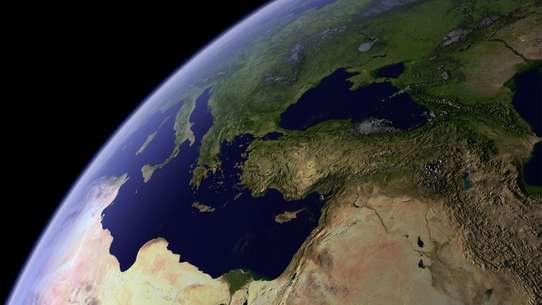 #4 - Is Britain Racist?
Season 2015 - Episode 229 - Aired Oct 5, 2015
Racism has never been more socially unacceptable in Britain - three quarters of Britons claim they have no racial prejudice whatsoever. Journalist Mona Chalabi investigates whether these statistics provide an accurate picture. To find out what is happening on Britain's streets, three reporters are sent undercover to test the public's prejudice. The results are surprising. The programme looks into people's unconscious behaviour, discovering what British people really think about their neighbours of different races and religions. And Mona puts her own beliefs under the microscope, discovering some uncomfortable truths. Finally, she asks a hugely significant question - can people be trained to lose their prejudice?
3 votes
Writers: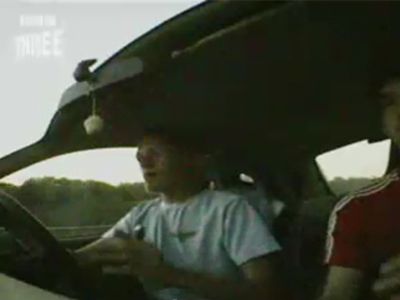 #5 - Xtreme Teen Drivers
Season 2007 - Episode 48 - Aired Dec 15, 2007
With cameras in the car of a boy racer, the programme sets him the ultimate challenge - can he change from reckless speed freak into a model motorist before he kills himself?
2 votes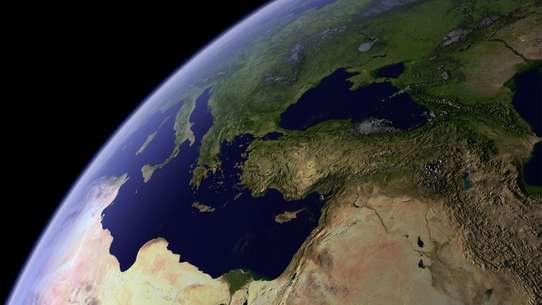 #6 - Rhod Gilbert vs Kilimanjaro
Season 2014 - Episode 270 - Aired Dec 9, 2014
Rhod Gilbert faces the toughest challenge of his life when he attempts to climb Kilimanjaro. Together with celebrities, comedians and fundraisers, Rhod sets out into some of the worst weather conditions experienced on the infamous African mountain. Rhod attempts to overcome a chronic lack of fitness to complete the challenge, while shooting his own film of this extraordinary adventure.
2 votes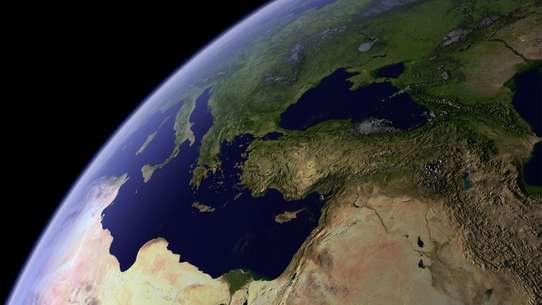 #7 - Muslim Beauty Pageant and Me
Season 2015 - Episode 80 - Aired Mar 19, 2015
Dina Torkia has a huge following for her vlog about Muslim fashion and now she is heading to Indonesia for the finals of an international Muslim beauty pageant, World Muslimah. But Dina soon discovers it isn't just a pageant - it's a two-week boot camp where contestants have to prove their credentials as a good Muslim role model. It's a testing and often hilarious journey which pushes Dina to the limit.
2 votes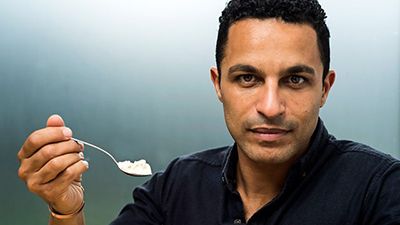 #8 - The Big Crash Diet Experiment
Season 2018 - Episode 113 - Aired May 30, 2018
Crash diets have long had a bad reputation, but some experts say it's time to think again about the black sheep of the dieting world. Dr Javid Abdelmoneim teams up with some of Britain's top scientists in a bold new experiment that puts the latest research on crash dieting to the test. Four obese volunteers with serious weight-related health issues, including type 2 diabetes, go on an extreme weight-loss programme and give up real food, surviving on a very low calorie soups-and-shakes diet. Will they lose weight in the long run and turn around their health problems? If it works, this radical approach to weight loss could help millions, save the NHS billions of pounds and revolutionise the way we diet.
2 votes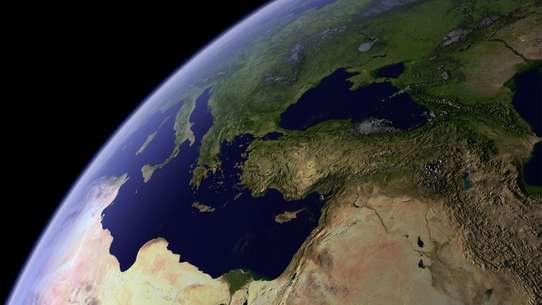 #9 - Britain's Biggest Sexists?
Season 2015 - Episode 254 - Aired Nov 3, 2015
From bankers to football managers, from toymakers to uni lads, accusations of sexism in British life come thick and fast. Now, using comedy clips, viral videos and stunts on the street, journalist Leah Green takes us on a tour of some of the most notorious examples. To judge the winner, she has recruited a panel of comedians who will choose their favourite, the ultimate winner of the title Britain's Biggest Sexist.
3 votes
Writers: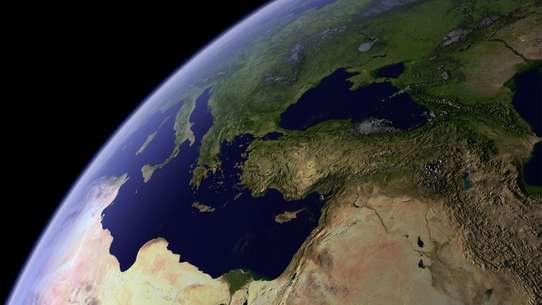 #10 - Addicted to Boob Jobs
Season 2008 - Episode 10 - Aired Jul 21, 2008
Fashion journalist Louise Roe goes on a journey to discover why women have boob jobs not just once but, in some cases, again and again. She meets four women in their twenties who have gone under the knife to get the perfect pair of boobs.
2 votes
Writers: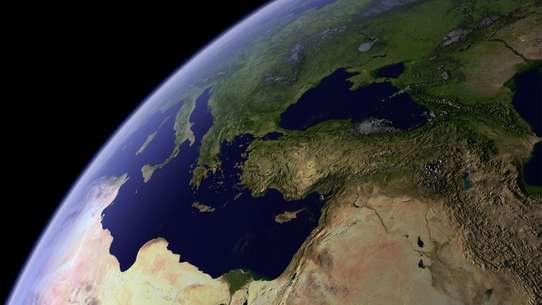 #11 - Page Three Teens
Season 2008 - Episode 11 - Aired Jun 18, 2008
Documentary following Chelsea White, a teenager considering a career as a Page 3 girl. She began modelling when she was six but at 17 is too old to be a teenage model and too small for the catwalk. Inspired by Kelly Brook and Jordan believing topless modelling is a fast route to fame and fortune, but it is illegal to do a glamour shoot until the age of 18. For the two months leading up her birthday Chelsea goes on a journey to learn what the glamour industry is really like, seeking advice from agents, photographers and the current queen of glamour, Keeley Hazell, on whether or not she should bare all.
2 votes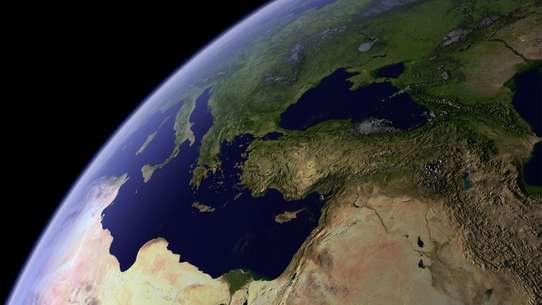 #12 - Nixon in the Den
Season 2010 - Episode 34 - Aired Jun 8, 2010
David Reynolds takes a fresh look at the controversial career and embattled presidency of Richard Nixon. Reynolds sees Nixon as a successful international statesman, but that the methods that won him this acclaim also doomed his presidency in the Watergate scandal. Using memos, audio and home movie footage, the film throws new light on Nixon's secrecy, deception and mistrust of aides, as he ran his presidency largely from his 'den' - a hideaway office across the road from the White House.
2 votes
Writers: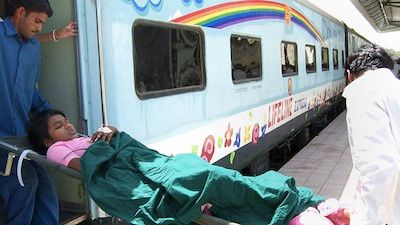 #13 - India's Hospital Train
Season 2009 - Episode 65 - Aired Mar 26, 2009
The story of a special train, the Lifeline Express. It is known as the Magic Train. With two state-of-the-art operating theatres, recovery rooms, offices and accommodation, each project requires a team of volunteer doctors, surgeons and nurses to give their services for free. For four weeks, cameras follow the Mandsor project as operations are carried out on poor rural people while the train is standing in a station in the middle of India.
2 votes
Writers: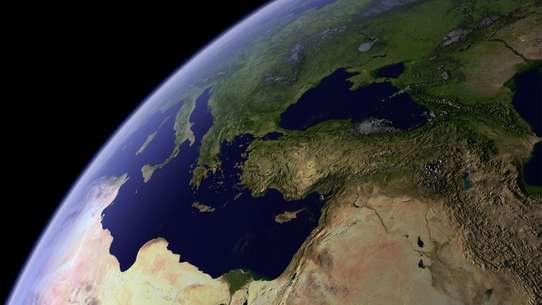 #14 - Amish: A Secret Life
Season 2012 - Episode 158 - Aired Aug 2, 2012
An intimate portrait of Amish family life and faith - this film opens up a world usually kept private. Miriam and David are Old Order Amish and photography is not permitted under the strict rules of the Amish church. So when they agree to open their home and their lives to the cameras, they embark on a journey which is not without risk. As the film unfolds, we learn exactly what is at stake for this family - and why they wanted to share their lives and risk all.
2 votes
Writers: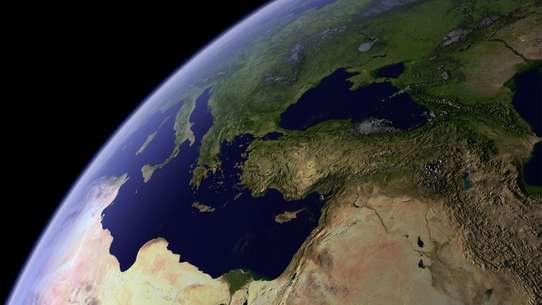 #15 - Professor Green: Suicide and Me
Season 2015 - Episode 246 - Aired Oct 27, 2015
Rapper Professor Green takes an intensely personal journey to uncover the truth behind the suicide of his father - and why suicide is the biggest killer of men under 45 in the UK.
2 votes
Writers: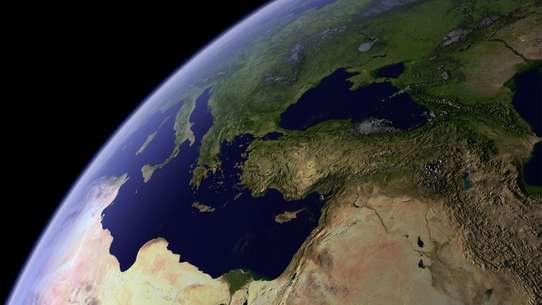 #16 - The Teens Taking On Deliveroo
Season 2017 - Episode 269 - Aired Oct 15, 2017
As Britain's gig economy continues to grow and employ more young people, two teenagers decide to challenge the practices of one of the biggest takeaway delivery companies in the sector
2 votes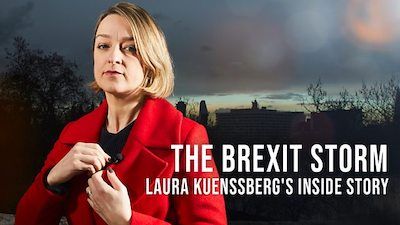 #17 - The Brexit Storm: Laura Kuenssberg's Inside Story
Season 2019 - Episode 54 - Aired Apr 1, 2019
Over nine tumultuous months, BBC political editor Laura Kuenssberg takes us inside the most extraordinary political story of our time – Brexit.
2 votes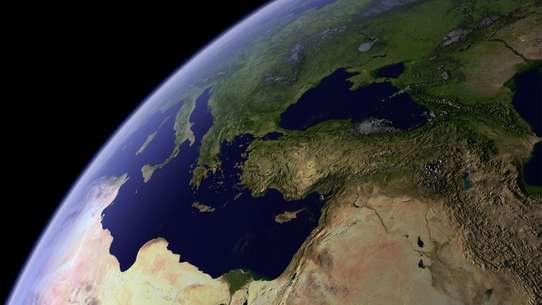 #18 - Grace Jones - Bloodlight and Bami
Season 2019 - Episode 125 - Aired Jun 22, 2019
Documentary film-maker Sophie Fiennes follows the star Grace Jones behind the scenes - in the recording studio, backstage and at home with her extended family in Jamaica - and intersperses this candid, revealing footage with live performances by Jones. Still an iconic, uncompromising performer, Jones uses all her legendary stagecraft to perform classic hits like Pull Up to the Bumper and Slave to the Rhythm, alongside newer material like Williams Blood. Alongside the intimate scenes of Jones backstage and discussing her past with her family, the film gives a real sense of what made her the artist and performer she is.
2 votes
Writers: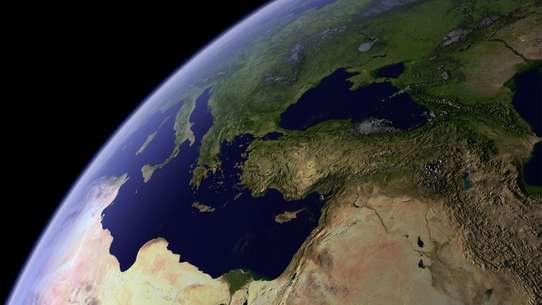 #19 - The Pharaoh Who Conquered the Sea
Season 2010 - Episode 2 - Aired Jan 6, 2010
Over three thousand years ago, legend has it that Queen Hatshepsut, Egypt's first female pharaoh, sent a fleet of ships to the wonderful, distant land of Punt. A bas-relief in the temple where she is entombed in Luxor shows them bringing back extraordinary treasures. But did this expedition really happen? And if it did, where exactly is the land of Punt? Drawing upon recent finds, the archaeologist Cheryl Ward sets out to recreate the voyage, in a full-size replica of one of these ancient ships, sailing it in the wake of Hatshepsut's fleet, in search of the mythical land of Punt. A human adventure as well as a scientific challenge, the expedition proves that, contrary to popular belief, the ancient Egyptians had the necessary tools, science and techniques to sail the seas.
2 votes
Writers: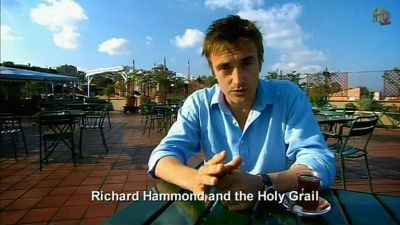 #20 - Richard Hammond and the Holy Grail
Season 2006 - Episode 38 - Aired May 29, 2006
Richard Hammond embarks on a quest to find the truth about the most famous relic of all time - the Holy Grail. From the Aegean to the Atlantic, Hammond's journey takes him to some of the most beautiful and intriguing places in Europe. It's a route littered with some of the most extraordinary stories in history: ancient scrolls in the Vatican's secret archive; holy relics in Constantinople; medieval knights and hidden treasure in the South of France; Templars, Cathars and Nazis; conspiracy theories and false clues. Thought by many to be the very cup from which Jesus drank at the Last Supper, the Holy Grail has haunted public imagination for centuries, but left many unanswered questions. What is fact and what is fiction? Does the Grail exist or not, and what exactly is it?
2 votes
Writers: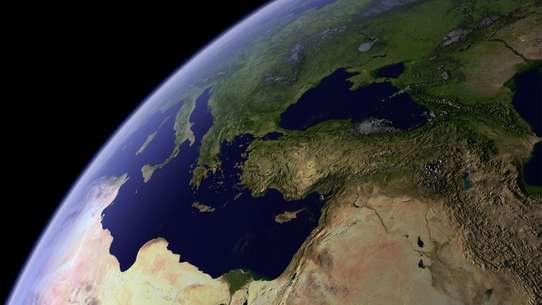 #21 - Tales from the Royal Wardrobe with Lucy Worsley
Season 2014 - Episode 149 - Aired Jul 7, 2014
Today, few people's clothes attract as much attention as the royal family, but this is not a modern-day Hello magazine-inspired obsession. As Dr Lucy Worsley reveals, it has always been this way. Exploring the royal wardrobes of our kings and queens over the last 400 years, Lucy shows this isn't just a public preoccupation, but our monarchs' as well. From Elizabeth I to our present queen, Lucy believes that the royal wardrobe's significance goes way beyond the cut and colour of the clothing and that royal fashion is and has always been regarded as their personal statement to their people. So most monarchs have carefully choreographed every aspect of their wardrobe and, for those who have not, there have sometimes been calamitous consequences.
2 votes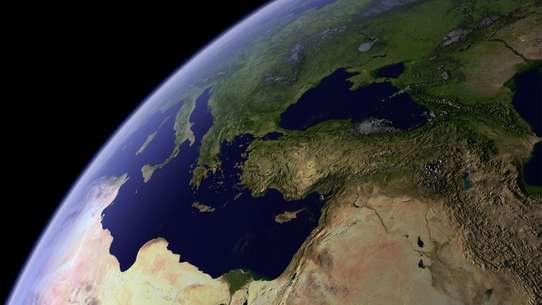 #22 - The Birth of Empire: The East India Company
Season 2014 - Episode 298 - Aired Jul 17, 2014
The Birth of Empire: The East India Company - Learning Zone Dan Snow looks at the rise and fall of the East India Company in this version of the BBC Two series made specially for schools. Just over 400 years ago, a group of London merchants arrived on the Indian coast. Over the course of 200 years, the company they formed grew into a commercial titan. Its wealth rivalled that of the British state. The East India Company had its own army and eventually ruled over 400 million people. Its trade was vital to Britain's commercial success and it revolutionised the British lifestyle. By accident, it created one of the most powerful empires in history. But the company's rise was followed by a dramatic fall into profiteering and corruption. Unchecked greed led to devastating consequences.
2 votes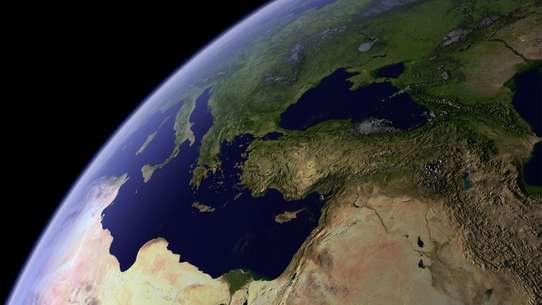 #23 - Drills, Dentures and Dentistry: An Oral History
Season 2015 - Episode 86 - Aired Mar 30, 2015
Professor Joanna Bourke charts how, over the past five centuries, dentistry has been transformed from a backstreet horror show into a gleaming modern science. During her journey into dentistry's past, Joanna uncovers how a trip to the dentist's in medieval England could mean much more than a haircut, reveals how a First World War general's toothache would transform British oral surgery, and discovers the strange story of how the teeth of soldiers killed at Waterloo ended up in the mouths of London's rich.
2 votes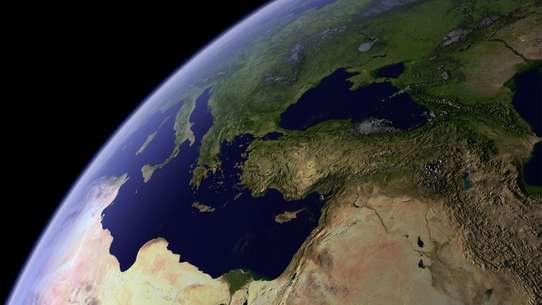 #24 - Ocean Queens: The Story of Cunard
Season 2015 - Episode 127 - Aired May 29, 2015
As all three of Cunard's world-famous liners make an historic visit to Liverpool, Simon O'Brien reflects on 175 years of pioneering transatlantic travel. He uncovers the heroic stories of the people who sailed on the ships and reveals the legacy they brought back to the city.
2 votes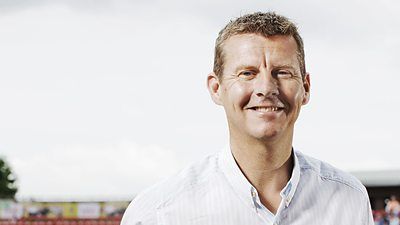 #25 - Moscow 1980: The Cold War Olympics
Season 2013 - Episode 166 - Aired Aug 14, 2013
Back in 1980, a teenage Steve Cram was part of a team of British athletes who defied their government to go behind the iron curtain and compete in the Olympic Games. Steve Cram returns to the Russian capital to relive the story of the most controversial Olympics of modern times. An Olympics boycotted by the United States because of the Soviet invasion of Afghanistan and blighted by allegations of cheating and state sponsored doping. But these were also the games of Daley Thompson, Duncan Goodhew, Alan Wells and the incredible rivalry between Sebastian Coe and Steve Ovett. It's a fascinating story in which we hear how the games that threatened the very existence of the Olympic movement actually changed it for the better and, decades later, provided an unexpected bonus for the whole of British sport.
3 votes
Writers: