The BEST Episodes of 48 Hours
Every episode ever - ranked by fan votes!
Last Updated: Dec 9, 2020
Television's most popular true-crime series, investigating shocking cases and compelling real-life dramas with journalistic integrity and cutting-edge style. This in-depth approach has earned the program and its teams numerous awards including three Peabodys, 17 Emmys and five RTNDA Edward R. Murrow Awards. The program was revamped in 2002 when Lesley Stahl took over hosting duties from Dan Rather, and its name was changed to 48 Hours Investigates. The name was changed again to 48 Hours Mystery in 2004, and with its single-topic format, it does not use a single host but is narrated by the reporter assigned to the story. The current format of the documentary primarily deals with real life mysteries and crime stories, again with just one mystery per episode, owing to its single topic per show heritage. The program is not confined to reporting mysteries; CBS often uses the 48 Hours title or timeslot to present special reports on events, such as a 2006 report on the fifth anniversary of the September 11, 2001 attacks, or coverage of the Virginia Tech massacre in April 2007. However, the relationship between these special programs and the rest of the series is essentially limited to the program's title.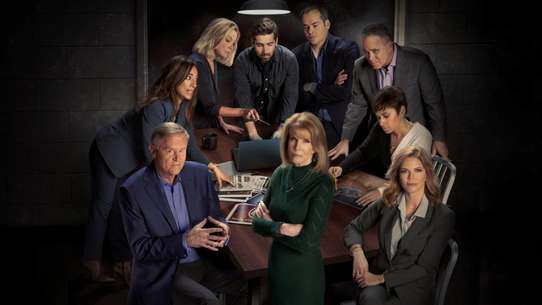 #1 - Drawn to Murder
Season 22 - Episode 8 - Aired Nov 29, 2008
A teen is hunted for murder for over a decade. Now, some of the cops who helped put him away want to set him free. Susan Spencer reports.
1 votes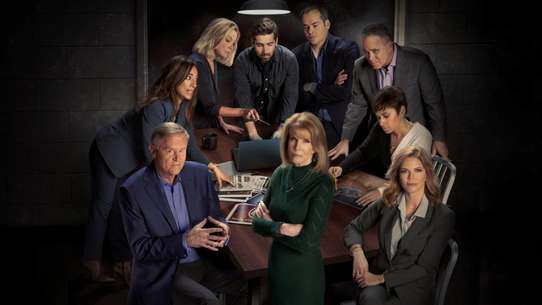 #2 - An Invisible Enemy
Season 21 - Episode 8 - Aired Dec 8, 2007
It was February 2002 when Cynthia Sommer, her husband, Marine Sgt. Todd Sommer, and their four children were coming home from a family weekend at an amusement park. But as Richard Schlesinger reports, no one could have predicted the rollercoaster ride was just beginning.
1 votes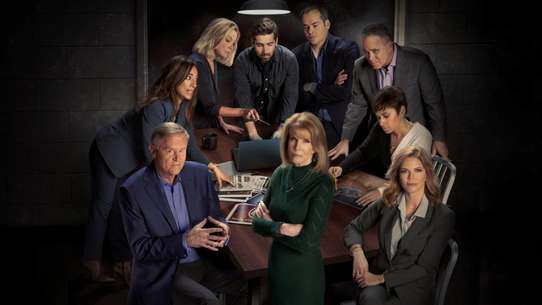 #3 - The Other Woman
Season 17 - Episode 15 - Aired Jan 7, 2004
A prominent Mississippi heart surgeon dies under mysterious circumstances. In the sleepy Bible Belt town of Hattiesburg, what happened to Dr. David Stephens turned out to be the stuff that scandals are made of. His wife said he probably killed himself, but she was arrested for murder. 48 Hours' investigation with Correspondent Harold Dow takes us inside the operating rooms, courtrooms - and the bedrooms - of a town where "everybody knows your name." It's a classic tale of infidelity, gossip, tragedy - and possibly even murder.
1 votes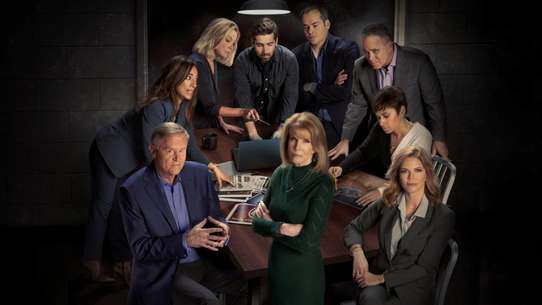 #4 - Uproar in Wenatchee
Season 11 - Episode 4 - Aired May 28, 1998
In most ways, Wenatchee is an unremarkable place, a quiet town of 30,000 nestled in central Washington state. But three years ago, Wenatchee was rocked by allegations that scores of adults there had been part of a conspiracy to sexually abuse children. The case resulted in numerous convictions. Now, many observers are arguing that prosecutors and investigators badly overstepped their bounds, coercing children into making accusations and railroading people into prison. Many of the convictions have been overturned, and the city is being sued. CBS News 48 Hours takes a look at one of the most compelling chapters in the Wenatchee chronicle, the story of Sam Doggett's battle to clear her parents' name. In conjunction with the program, CBS.com examines some of the questions surrounding the issue of child sexual abuse.
1 votes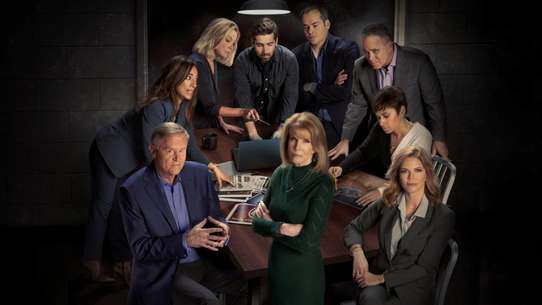 #5 - Murder for Hire?
Season 12 - Episode 32 - Aired May 13, 1999
On Nov. 7, 1997, Sheila Bellush, a mother of six, was brutally murdered in her Sarasota, Fla., home. Police found a multitude of clues at the scene, including fingerprints. Within weeks, three men had been arrested. But the crime was not a robbery, and the three men had never met Bellush before. Why would they want to kill her? Was it a murder for hire? Her ex-husband, wealthy San Antonio businessman Allen Blackthorne, frequently golfed with one of the men arrested in the crime. Witnesses say he was very angry at his ex-wife. Weeks before the murder, he hired a private investigator to locate Bellush. While the three men languished in jail, Blackthorne, who says he is innocent, continued to play golf. CBS News 48 Hours examines a case of murder, guilt and the intricacies of the criminal justice system. A Brutal Murder: Why would anyone want to murder Sheila Bellush? She was a wonderful woman and a devoted mother, her family says. Peter Van Sant reports from Sarasota, Fla.
1 votes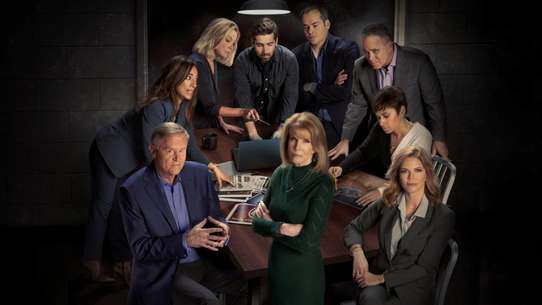 #6 - Kidnapped: A Year Later
Season 12 - Episode 36 - Aired Jul 1, 1999
A year after Cheryl Lamare's latest rescue attempt, 48 Hours Correspondent Susan Spencer finds out what happened to some of those involved. Still in Crete with his daughter Jamie, Stan Voulgarelis insists that he has never sexually abused her. During a visit, he urged Spencer to talk with Jamie alone to ask if she had been sexually abused. She insisted that she liked living with her father, and that he had never touched her inappropriately. Jamie has a message for her mother: "She shouldn't try to come back and get me because I'll go only when I want to go." But shortly after our program aired a year ago, a young woman named Lisa contacted 48 Hours. She said she was a stepdaughter from Stan's previous marriage, and she had a shocking claim.
1 votes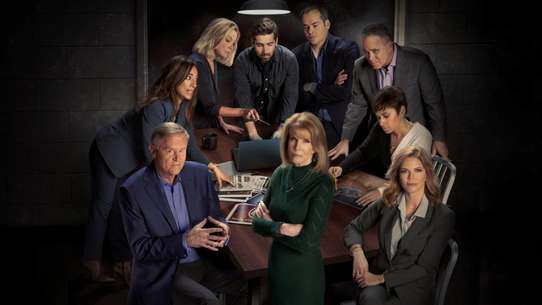 #7 - Mr. Wonderful
Season 13 - Episode 1 - Aired Sep 23, 1999
By all accounts, Matt Mathews can be a charming, intelligent man. He could be a good listener and a good parent. He was also a master con man. Over the years, he conned many women, stealing their hearts and then their money. 48 Hours tells the story of "Mr. Wonderful," a man who, to many women, seemed as if he could do no wrong. Correspondent Susan Spencer investigates the tangled web of lies that Mathews relied upon to create his persona. Was he a former pro football player or a doctor? A race car driver? Or a wealthy heir? Even as he was being put on trial, Mathews continued to defraud other women. Spencer talks to one of those women to find out how she why she allowed herself to be deceived, and also looks into Mathews' past to see if she can discover what led him to such a life. With the help of dogged detective work, Mathews is arrested once again. Find out what happened when he went on trial last year.
1 votes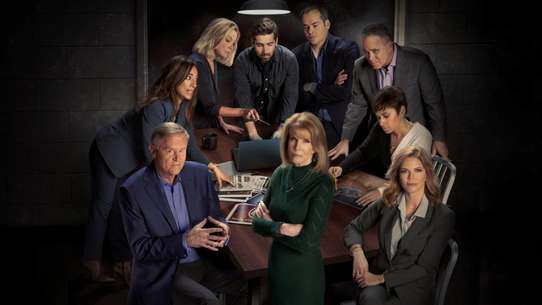 #8 - Invisible Killers
Season 13 - Episode 23 - Aired Mar 2, 2000
It was supposed to be the house of their dreams. Now their million-dollar house is worthless. They were forced out when an invisible poison moved in. The whole family got sick - including their young son. 48 Hours tells their story, and shows how bacteria and viruses can infiltrate our lives. Correspondent Erin Moriarty reports on a family whose dream house was transformed into a nightmare by a poisonous mold. The mold spread throughout the house and forced them to leave. Did it cause brain damage? It was a simple visit to the county fair that ended tragically. Peter Van Sant reports on how a small drink of contaminated water scarred a family forever. Last year, Cody Unser, an energetic, athletic 12-year-old, was paralyzed by a puzzling virus. Troy Roberts reports on how Cody, the daughter of auto racing legend Al Unser Jr., is coping with her condition. Peter Van Sant takes a "germ tour" of Tucson, Ariz., with microbiologist Charles Gerba. How contaminated are most everyday places? Find out. Bill Lagattuta reports on Strep B, a bug that can kill newborn infants. See what happened to two families whose children had the disease.
1 votes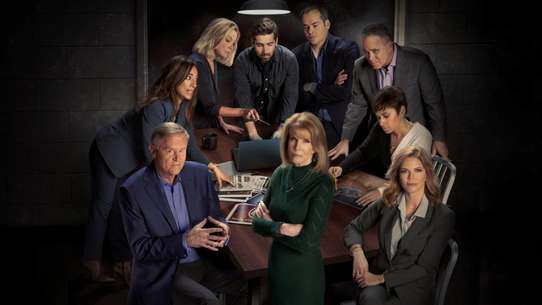 #9 - Ghosts of Mississippi
Season 13 - Episode 38 - Aired Jun 26, 2000
In many ways, Columbus, Miss., with a population of 30,000, is an unremarkable small Southern town. "It's a nice place to live, there are a lot of nice people," resident Jane Harmon has said. "But there are a lot of strange things that happen." Chief among those strange things is the fact that between 1996 and 1998 there were five murders that are still unsolved. Correspondent Harold Dow reports on what may be the work of a serial killer.
1 votes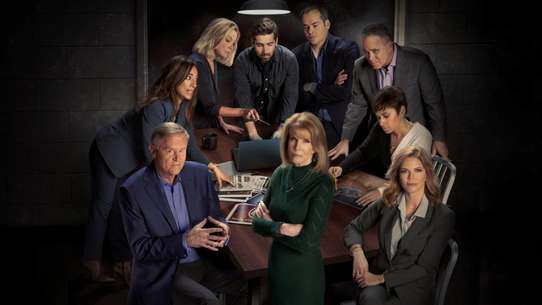 #10 - Murder They Wrote: Murder in Spokane
Season 14 - Episode 39 - Aired Aug 24, 2001
Serial killers don't always look like creepy drifters. These monsters can appear to be polite, likable people. Ted Bundy, for example, seemed to be the sort of handsome young man most fathers would encourage their daughters to date. And Jeffery Dahmer once persuaded police to hand over a drugged victim who had escaped from his clutches. based on Mark Fuhrman's account of the hunt for a serial killer who murdered more than 20 prostitutes in three years, doesn't stop when the murderer is caught. It takes up Mr. Fuhrman's charge that inexperienced police officers and sloppy procedures had compromised the investigation and cost at least three women their lives. ''What's going on here?'' he demands. ''We're the richest, freest country in the world and we can't train our detectives to work a homicide case?''
1 votes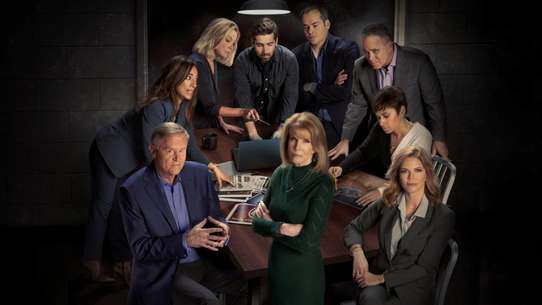 #11 - Murder in Las Vegas
Season 15 - Episode 8 - Aired Nov 16, 2001
On Dec. 18, 1994, real estate millionaire Ron Rudin disappeared from his home in Las Vegas. His skull and some charred bones were found in January 1995 in the desert near Lake Mohave, about 45 miles from Las Vegas. After a two-year investigation, police moved to arrest Ron's wife, Margaret Rudin. But before they could arrest her, she went on the lam. After two years on the run, she was arrested in Massachusetts, and brought back to Las Vegas, where she stood trial for murder. Is this soft-spoken grandmother guilty of a brutal murder? 48 Hours Correspondent Harold Dow investigates.
1 votes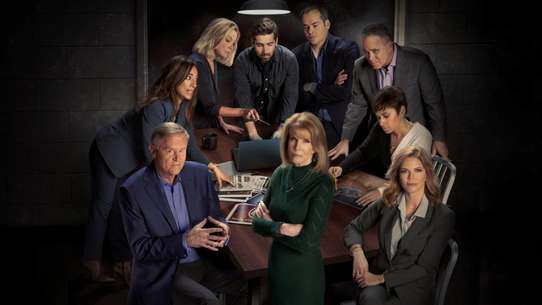 #12 - The Mystery of Slide Mountain
Season 15 - Episode 20 - Aired Mar 8, 2002
Peter and Rinette Riella Bergna were a seemingly normal and happily married couple who lived in upscale Incline Village, Nev., near Lake Tahoe, Calif. He was an antiques dealer and she had just switched careers. Once a highly paid pharmaceutical consultant, she became an international tour guide, a job that paid much less and required weeks of travel at a time. When Rinette was killed in a mysterious crash on Slide Mountain, near Reno, Peter, her husband of 11 years, became the chief suspect in what police said was a murder investigation, Susan Spencer reports for 48 Hours.
1 votes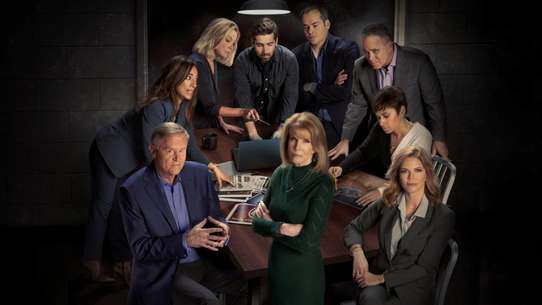 #13 - Death and the Dentist
Season 2016 - Episode 24 - Aired Sep 17, 2016
In his only TV interview, a New York dentist vows that he didn't kill his lover's husband, who happens to be his best friend. Richard Schlesinger investigates.
1 votes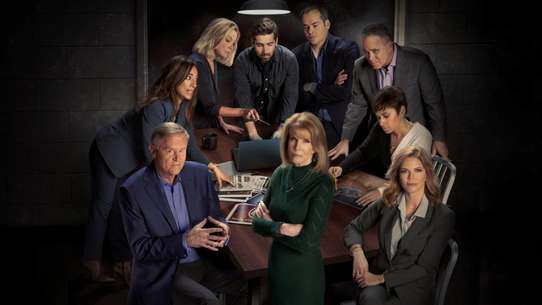 #14 - The Mortician, the Murder, the Movie
Season 2016 - Episode 2 - Aired Oct 1, 2016
An investigation into the 1996 murder of a Texas widow that inspired the Jack Black movie "Bernie." At the heart of the probe is whether a mortician killed her and froze her body in order to live off her millions or to end years of abuse.
1 votes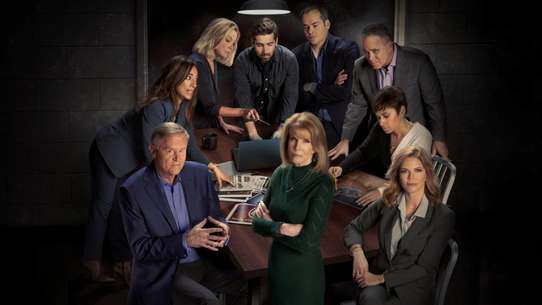 #15 - Killer Performance
Season 2016 - Episode 3 - Aired Oct 8, 2016
A young woman is murdered, police thought her killer was on the run ... or was he? Correspondent Tracy Smith investigates.
1 votes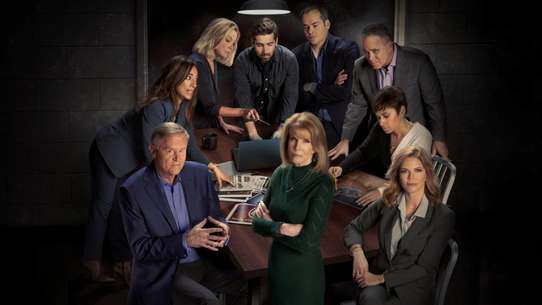 #16 - Driven to Extremes
Season 2016 - Episode 4 - Aired Oct 15, 2016
A Texas-sized case of love, infidelity, road rage and possibly murder. "48 Hours" correspondent Peter Van Sant investigates.
1 votes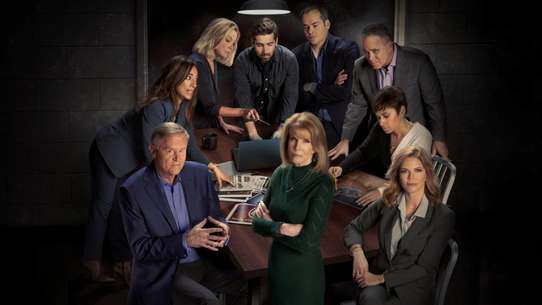 #17 - Death After Midnight
Season 2016 - Episode 5 - Aired Oct 22, 2016
A Colorado mom of three shot dead in her bedroom -- was it murder or suicide? "48 Hours" correspondent Erin Moriarty investigates.
1 votes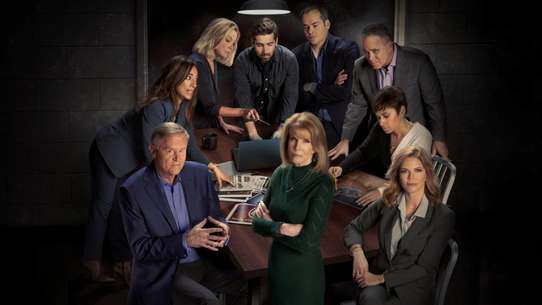 #18 - Bad Boy
Season 2016 - Episode 6 - Aired Oct 29, 2016
A young mom vanishes after visiting her ex-husband -- could his accidental "butt dial" to 911 hold clues to what happened? CBS News correspondent Michelle Miller investigates.
1 votes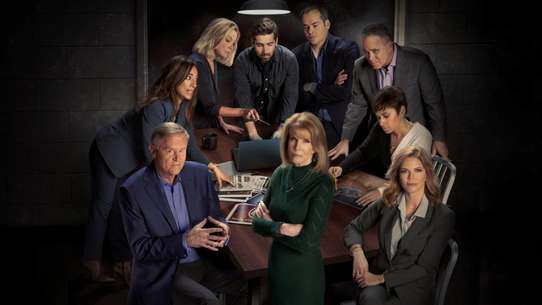 #19 - Buried Truth
Season 2016 - Episode 7 - Aired Nov 12, 2016
Real estate broker Todd Kohlhepp kept a woman chained for two months; now he says he killed seven people -- "48 Hours" unravels the twisted life of an alleged serial killer.
1 votes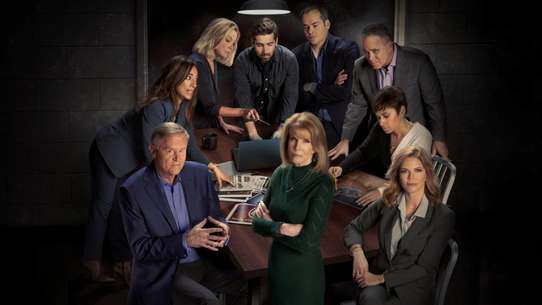 #20 - The Psychiatrist and the Selfie
Season 2016 - Episode 11 - Aired Dec 3, 2016
Jacob Nolan, who claims his psychiatrist programmed him to kill her ex-lover, speaks out for the first time to "48 Hours" correspondent Peter Van Sant.
1 votes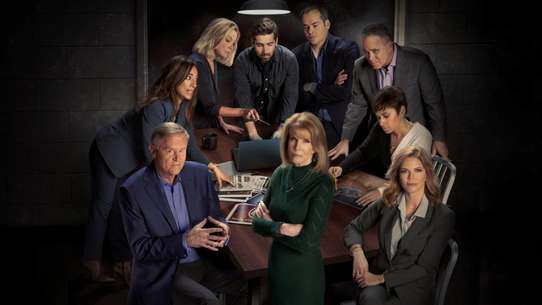 #21 - Murder in Beverly Hills
Season 2016 - Episode 16 - Aired Feb 11, 2017
Who killed a Las Vegas mob boss's daughter? Could the answers be in an unprecedented interview with millionaire Robert Durst? "48 Hours" correspondent Erin Moriarty investigates.
1 votes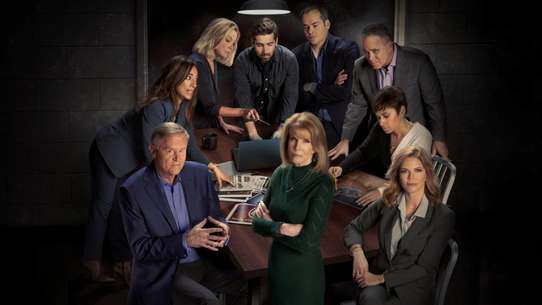 #22 - Eleven Hundred Miles to Murder
Season 2016 - Episode 18 - Aired Feb 18, 2017
A Florida doctor is brutally murdered. Her husband has an airtight alibi, but police travel 1,100 miles for a suspect that looks exactly like him. "48 Hours" correspondent Erin Moriarty investigates.
1 votes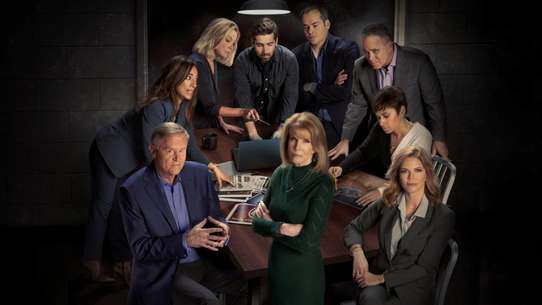 #23 - Stalked (Part 1)
Season 2016 - Episode 19 - Aired Feb 25, 2017
Singer Christina Grimmie was killed by a stalker and Ivanka Trump has been stalked, too; now, an "NCIS" star is trying to change stalking laws. "48 Hours" correspondent Erin Moriarty investigates.
1 votes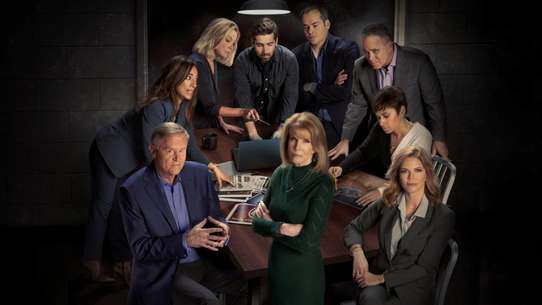 #24 - Stalked (Part 2)
Season 2016 - Episode 20 - Aired Feb 25, 2017
Singer Christina Grimmie was killed by a stalker and Ivanka Trump has been stalked, too; now, an "NCIS" star is trying to change stalking laws. "48 Hours" correspondent Erin Moriarty investigates.
1 votes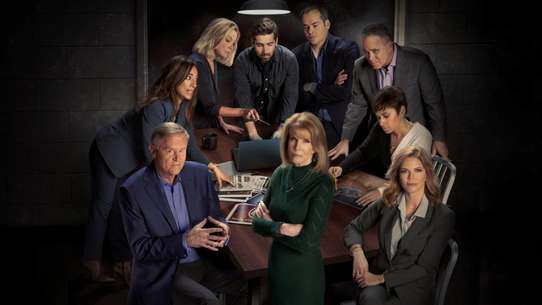 #25 - Live to Tell: Afraid of the Dark
Season 2016 - Episode 21 - Aired Mar 11, 2017
A kidnapper tried to kill an 8-year-old girl, but he could not silence her. One woman's lifelong search for answers. Correspondent Michelle Miller reports.
1 votes