The League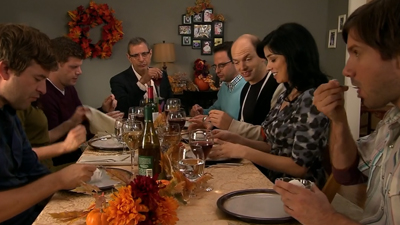 #1 - Thanksgiving 8.41
Season 3 - Episode 8
Ruxin gets an unexpected visit from his father, and Andre's sister is on the prowl at the gang's Thanksgiving dinner. Taco makes an edible investment. Kevin and Jenny have a problem with Ellie's class pet.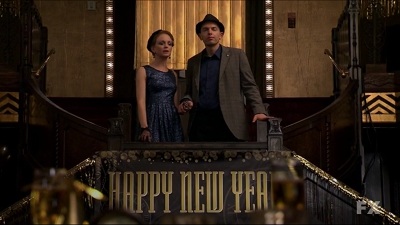 #2 - The Curse of Shiva 8.32
Season 4 - Episode 13
Gina Gibiatti returns and Pete has a decision to make. Ruxin enlists Rafi to protect himself during Scrote Season. Taco Corp has a New Years Eve bash.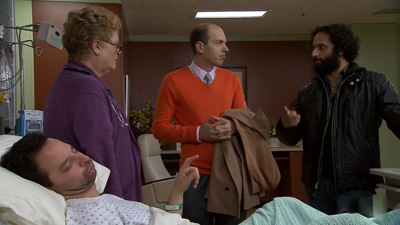 #3 - The Funeral 8.32
Season 3 - Episode 13
The race is on for the Shiva and the Sacko. Taco teams up with Chicago Bears' Running Back Matt Forte, and Ruxin is unable to manage his own team for the big game, leaving League to figure out who will run it for him.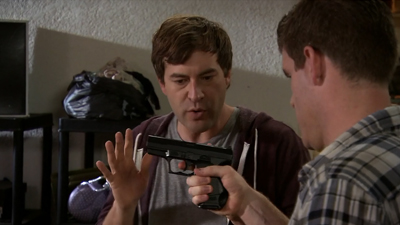 #4 - The Guest Bong 8.27
Season 3 - Episode 11
Pete's new girlfriend wants to help him with his line up. Kevin's past at the DA's office has him running scared. Ruxin runs afoul of his company's email policies, and auto-correct gets everybody in trouble.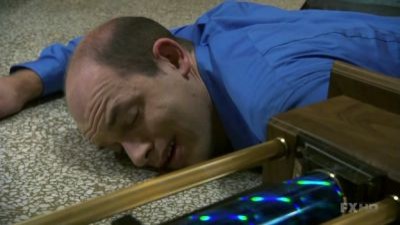 #5 - The Shiva Bowl 8.25
Season 1 - Episode 6
The guys try to hide the Shiva Trophy from their high school classmate - the actual Shiva. Taco gets a "real person job at a Volkswagen dealership.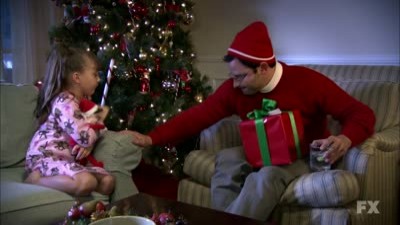 #6 - Kegel the Elf 8.25
Season 2 - Episode 12
It's Christmas and more importantly it's the playoffs, so tension runs high. While Ruxin's revenge gift to Kevin goes terribly awry, Ellie suddenly acting up at school causes Jenny to worry that all this attention to fantasy football is making her a bad mom. Meanwhile Taco's eggs turn one year old.
#7 - High School Reunion 8.22
Season 2 - Episode 10
It's high-school reunion time, and Andre is looking forward to basking in his success while Ruxin wants to show off Sofia. Meanwhile, Pete needs a name for the new Last Place Trophy and everyone learns the history of the Shiva blast.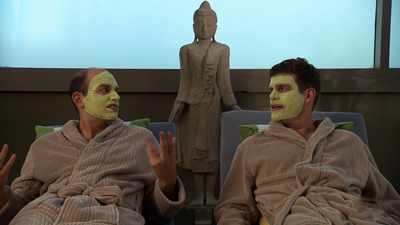 #8 - Ol' Smoke Crotch 8.21
Season 3 - Episode 4
Kevin struggles with getting older. Ruxin is so desperate to get rid of his au pair that he gets Rafi's help. Taco finds a market for Kevin and Jenny's wedding cocktail napkins and Pete learns a new sexual position, which he regrets.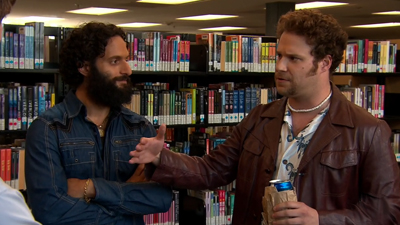 #9 - The Lockout 8.19
Season 3 - Episode 1
The terrible reign of Ruxin as League Champion continues while the guys devise a grand plan with Rafi and Dirty Randy for Andre's final Sacko punishment.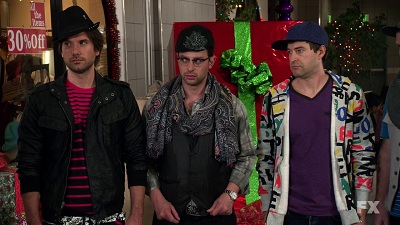 #10 - 12.12.12 8.18
Season 4 - Episode 11
Andre starts dating his interior decorator and discovers that the buyer of his old loft is Deion Sanders. Rafi and Dirty Randy prepare for the end of the world.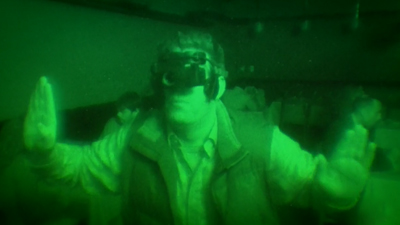 #11 - St. Pete 8.18
Season 3 - Episode 12
Kevin and Jenny make a bold bet on the play-offs. Taco enlists Ruxin to get more involved with Taco Corp, and Pete has devilish plan to send Ruxin to the Sacko.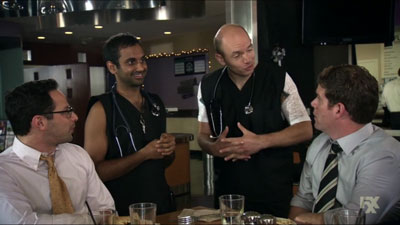 #12 - The 8 Defensive Points of Hanukkah 8.17
Season 5 - Episode 13
The Shiva and The Ruxin are on the line. Andre confronts the one plastic surgeon in Chicago. Rafi tries to collect a debt from Ruxin's sister Rebecca. TacoCorp launches The Eskimo Brothers Database.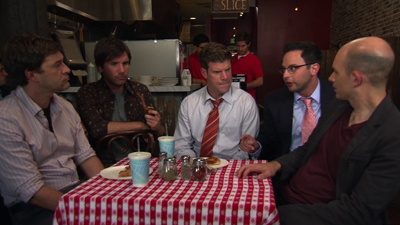 #13 - The Anchor Baby 8.16
Season 4 - Episode 8
Ruxin is worried that Sofia has soured on their marriage. The guys try to shake free of an undesirable acquaintance. Jenny uses insider information to make a dirty trade.
#14 - The Out of Towner 8.16
Season 3 - Episode 9
The group's old buddy, Chuck, visits and is not at all like what the guys remember him to be. Meanwhile, Kevin and Jenny get in over their heads with a drug dealer, and Taco goes on a radical diet.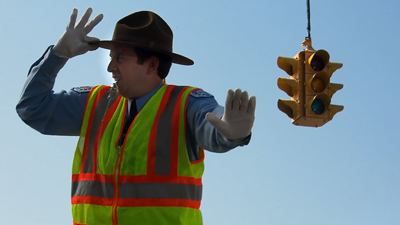 #15 - Yobogoya! 8.15
Season 3 - Episode 6
Jenny jeopardizes Ruxin's chance to work on a big case with his boss, Mr. Hudabega. Taco competes in a jingle contest for a disgusting fast food restaurant. Pete holds a grudge against a traffic cop.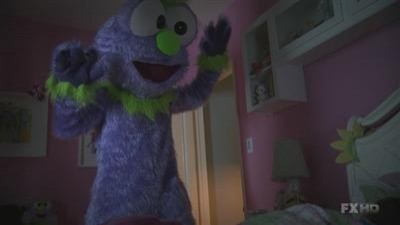 #16 - Mr. McGibblets 8.14
Season 1 - Episode 4
The guys join Pete on what was supposed to be his 5th-anniversary spa trip. Meanwhile, Kevin enlists Taco to scare his daughter off of her new toy, which Kevin hates.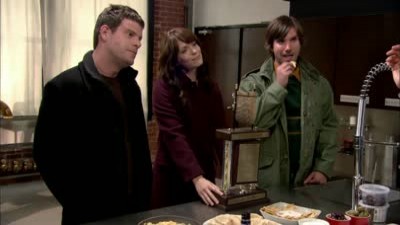 #17 - The Sacko Bowl 8.14
Season 2 - Episode 13
At season's end, Jenny and Ruxin are vying for the Shiva while Andre and Taco duel it out for the Sacko. Kevin learns to read lips by watching porn. Pete buys a Crown Vic and is mistaken for a cop.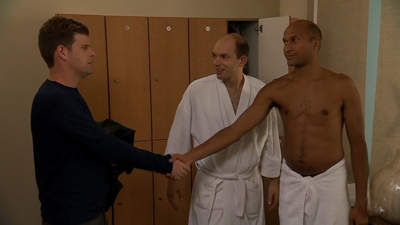 #18 - Carmenjello 8.13
Season 3 - Episode 7
Kevin and Jenny search for the perfect paint color to get back their privacy. Sofia accuses Ruxin of breast favoritism, and Andre is honored at his former high school for a donation.
#19 - The Sukkah 8.12
Season 3 - Episode 2
Everyone is disappointed with their draft, but no one trusts each other enough to trade. Jenny goes back to work as a realtor. Ruxin tries to get Baby Geoffrey into a Jewish pre-school.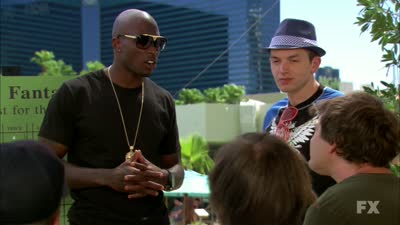 #20 - Vegas Draft 8.12
Season 2 - Episode 1
Andre plans an extravagant trip to Vegas for the league's 2010 fantasy draft, but the group credits Pete to mess with Andre. The gang must choose between Jenny and Ruxin's creepy brother-in-law, Raffi, when a spot on the league opens up during the trip.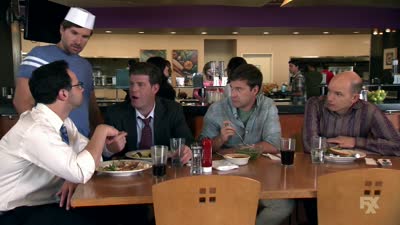 #21 - The Bye Week 8.11
Season 5 - Episode 5
Ruxin misses his flight for a business trip and decides to hide out in Chicago instead of going home. Taco Corp. gets its first Worldwide Headquarters.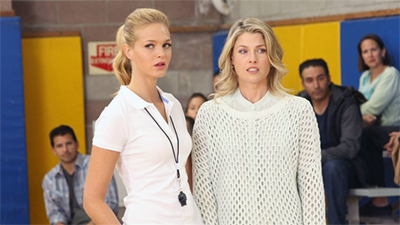 #22 - The Credit Card Alert 8.11
Season 5 - Episode 11
Ellie's basketball coach makes life tough on everyone. Pete dates a married woman, and Andre tries to help with a trade.
#23 - The Breastalyzer 8.11
Season 4 - Episode 4
Kevin and Jenny realize that Kristin Cavallari is in their baby group. Meanwhile, Rafi is entrusted to take Ruxin's son to his swim class.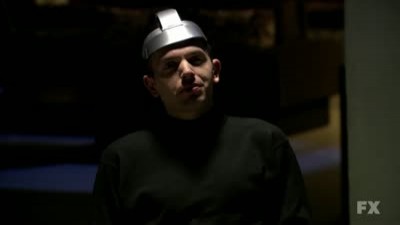 #24 - Expert Witness 8.11
Season 2 - Episode 9
Andre prepares for his turn as an expert witness in Ruxin's big case, but thinks Pete is trying to steal his thunder. Ruxin tries to ferret out collusion between Kevin and Jenny. Taco needs a nude portrait to impress the courtroom artist.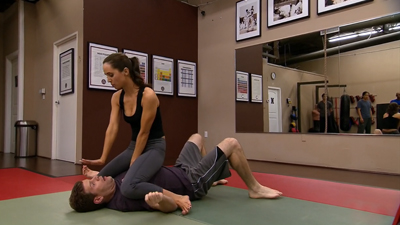 #25 - The Light of Genesis 8.10
Season 3 - Episode 10
Kevin suspects that his Krav Maga teacher might be hitting on him. Meanwhile, Ruxin joins a cult in order to gain their Fantasy Football knowledge, and Jenny entrusts Andre with a secret.