The Exes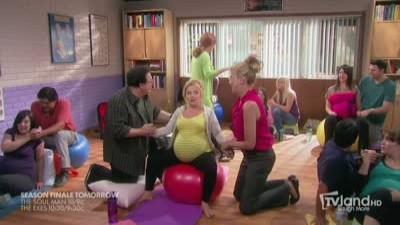 #1 - He's Gotta Have It 8.09
Season 2 - Episode 11
A professional tennis player and ladies man (Zach Braff) is in town, but he turns out to be more of a man's man instead.
#2 - Along Came Holly 8.04
Season 4 - Episode 22
Stuart and Holly convince Margo to hold her wedding at the restaurant; Haskell tries to stop the wedding of Margo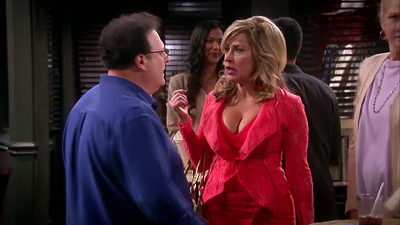 #3 - Defending Your Wife 7.97
Season 3 - Episode 5
Haskell's ex-wife Margo gets amnesia after an accident and stays with Haskell to recover, only she thinks they're still married. Phil and Stuart spend the night in Holly's place and get to know her intimate sleeping behavior.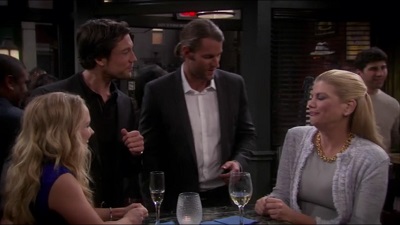 #4 - Pretty Women 7.94
Season 3 - Episode 7
When Holly and Eden date two charming French men who shower them with gifts and glamorous living, they wonder if their dream dates are too good to be true. Phil and Haskell train Stuart on how to confront a bully at the bar.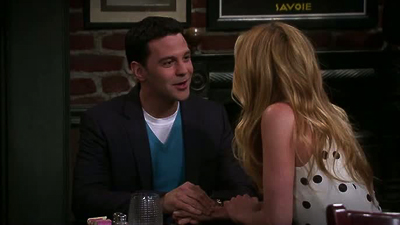 #5 - Take This Job and Shove It 7.90
Season 3 - Episode 6
When Phil and Holly make a pact to ask their bosses for raises, Phil gets fired. Holly tries to help Phil get his job back. Stuart's integrity is tested when he dates a British woman with repulsive teeth.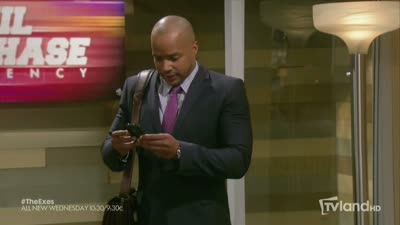 #6 - Prelude to a Kiss 7.89
Season 3 - Episode 8
Phil opens his own agency and enlists Eden as his temporary assistant to help sign his first client. Meanwhile, Holly hires Haskell as her temporary assistant. Stuart pursues the Yelper who smeared his practices perfect rating.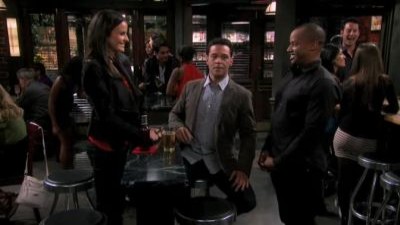 #7 - Lost in Translation 7.88
Season 1 - Episode 7
Phil dates Tatiana, a Serbian lingerie model who can only speak her native language. Phil asks Stuart to be her translator, until she becomes attracted to Stuart as well. Holly keeps making a fool of herself in front of a guy she likes. Haskell buys something very strange.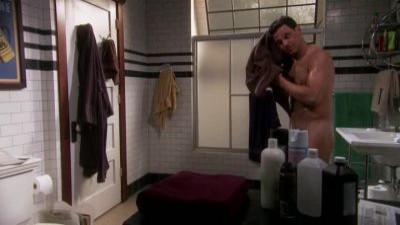 #8 - What Women Want 7.86
Season 2 - Episode 2
The gang's relationships are thrown out of whack when it is discovered that there is more to Stuart than originally thought.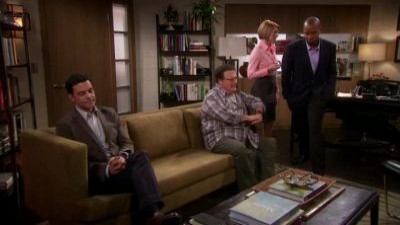 #9 - Analyze Them 7.83
Season 2 - Episode 1
When the guys have differences that they can't seem to resolve, Holly suggests couples therapy for them. But her move backfires when it becomes apparent that she is the cause of their problems.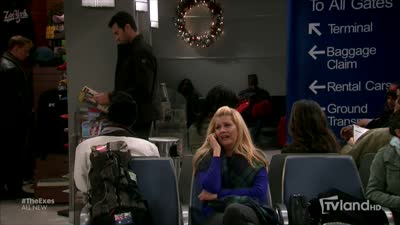 #10 - How The Grinch Spent Xmas 7.82
Season 3 - Episode 12
Holly convinces the gang to give up their Christmas plans to spend the holiday together, but ditches the group when she meets a handsome stranger.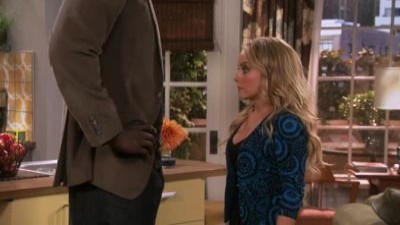 #11 - When Holly Broke Kevin 7.82
Season 1 - Episode 9
Holly begins dating basketball player Kevin Tyler (Amar'e Stoudemire), one of Phil's clients. Until their sexual encounters interferes with Kevin's performance on the court. Haskell and Stuart get into sports betting.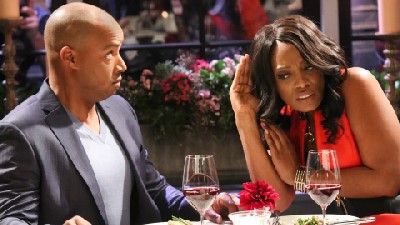 #12 - 10 Things They Hate About You 7.80
Season 4 - Episode 19
Phil makes a mistake on his first date, so Holly must infiltrate the red carpet to help him; Stuart and Haskell compete for Twitter followers.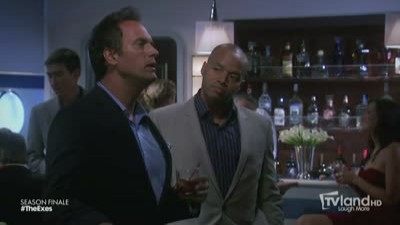 #13 - Pirates of the Care of Eden 7.78
Season 2 - Episode 12
The gang crashes a party on Phil's boss's yacht; a very pregnant Eden goes into labor.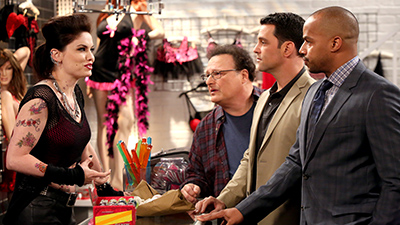 #14 - Toy Story 7.77
Season 3 - Episode 1
When the guys accidentally break Holly's vibrator, they scramble to fix it before she finds out so it doesn't ruin their friendship.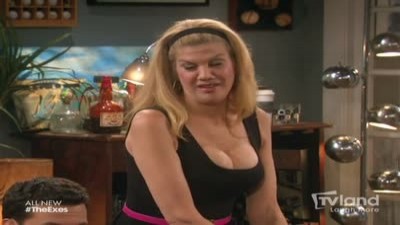 #15 - Lethal Weapons 7.76
Season 2 - Episode 5
Phil's desire to sign top mixed martial arts fighter Tommy Dunbar (Craig Gellis) as a client has the guys all attending a strip club, which lands Stuart in the hospital. Meanwhile, Eden buys Holly a new bra, which provides surprising benefits.
#16 - Sister Act 7.75
Season 2 - Episode 10
With her mother, Majorie (Judith Light), and sister, Jill (Amanda Detmer), in town, Holly tries to impress her "perfect" sister by creating a new identity. Meanwhile, the guys are enamored by Stuart's cooking.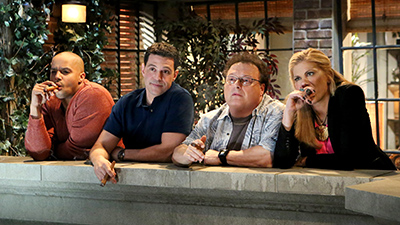 #17 - The Holly's Buddies Story 7.74
Season 3 - Episode 2
Holly's boyfriend Paul orders the guys to not hang out with her when he's around. When Holly discovers what Paul did, she's forced to choose between poker night and date night.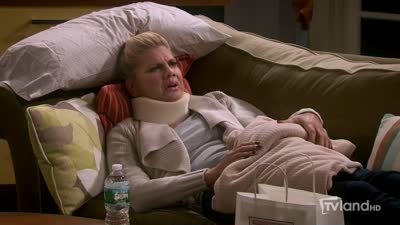 #18 - Nun Like It Hot 7.73
Season 3 - Episode 17
Phil unknowingly sleeps with a nun and must keep Nicki from finding out. Haskell and Eden take care of a fussy Holly after she suffers an injury.
#19 - The Ex Always Rings Twice 7.72
Season 1 - Episode 10
When Holly has to face her cheating ex fiance for the first time since they broke up, she enlists the guys' help to prove to him he lost the best thing he ever had.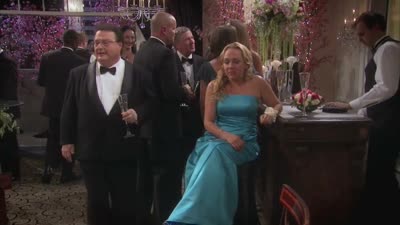 #20 - My Ex-Boyfriend's Wedding 7.71
Season 3 - Episode 10
Holly attends her ex-boyfriend Paul's wedding and throws it into chaos. At the wedding Phil and Eden realize they're developing feelings for each other. Haskell sets his sights on the most desperate woman at the wedding.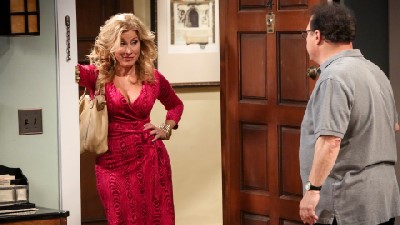 #21 - What Dreams May Come 7.70
Season 4 - Episode 21
Holly convinces Stewart to quit his practice and buy a restaurant; Haskell tries to persuade Margo to marry her fiancé.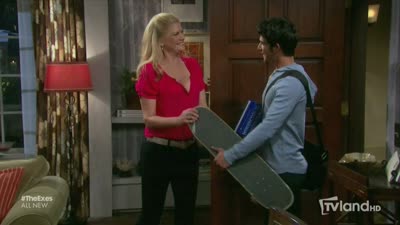 #22 - The Hand That Robs the Cradle 7.69
Season 3 - Episode 9
Holly dates a much younger man and Eden questions his motives. Phil and Eden secretly become friends with benefits. Stuart convinces Haskell to pursue a woman he's admired from afar and ends up accidentally stealing her cat.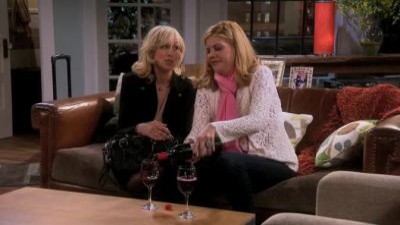 #23 - A Very Wrong Engagement 7.69
Season 1 - Episode 6
Holly's mother, Marjorie (Judith Light) visits, with Holly having yet to tell her that she is no longer engaged. So in an attempt to delay telling her mother the truth, Holly moves back into the apartment she shared with her ex, while the boys stay at her place.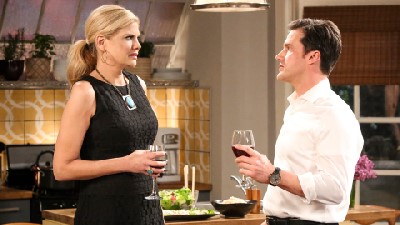 #24 - Knotting Phil
Season 4 - Episode 18
Phil begins dating an actress following a stint on a movie set while Holly has to fire someone for the first time.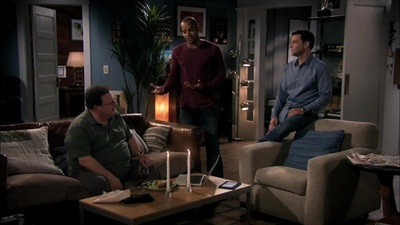 #25 - Lutz and the Real Girl 7.67
Season 1 - Episode 4
Haskell panics when his online girlfriend surprises him with a visit, because he used Phil's picture as his own. Holly discovers a homeless man in the laundry room and learns appearances can be very deceiving.