Peep Show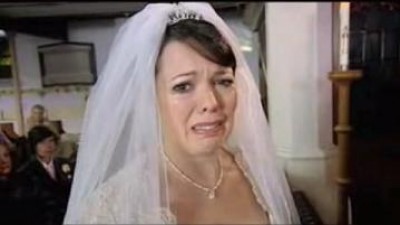 #1 - Wedding 8.54
Season 4 - Episode 6
It's Mark's wedding day. He is torn about whether he should go through with it or not. Jeremy discourages him but Mark continues. On the way to the reception, Sophie breaks down and runs away. Jeremy comforts Mark as the 'El Dude Brothers' are reunited.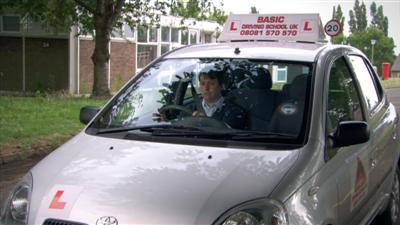 #2 - Das Boot 8.46
Season 6 - Episode 6
Time is running out for Jeremy as Elena and Gail's marriage is imminent. However, he thinks there may be a way to get Gail off the scene and win Elena back. Meanwhile Mark, although conflicted about becoming a father, is worried that Jeff is becoming a potential rival dad. He decides that he's going to learn to drive so that he can take Sophie to the hospital when the baby arrives. Sophie is delighted, but learning to drive doesn't prove that easy.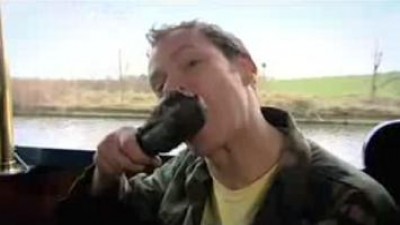 #3 - Holiday 8.44
Season 4 - Episode 5
Jeremy takes Mark on a stag weekend, with a rented canal boat. There, they meet two sisters, Aurora and Lucy, and their father. Jeremy falls in love with Aurora, whilst Lucy becomes sexually attracted to Mark. The father offers Mark a job in India, a way out of his impending marriage to Sophie, whilst Jeremy accidentally kills, and then eats a bit of Aurora's dog.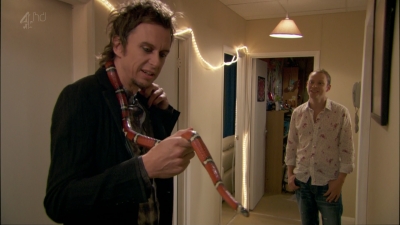 #4 - The Party 8.36
Season 6 - Episode 5
As a last desperate hurrah before the baby arrives, Mark and Jeremy decide to throw a party. Mark sees it as his final opportunity to reignite his relationship with Dobby, while Jeremy imagines it's a chance to make Elena insanely jealous. But as the evening proceeds, it all becomes a bit of an emotional roller-coaster.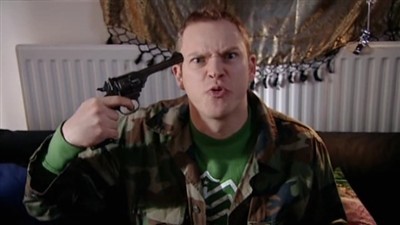 #5 - Jeremy's Mummy 8.35
Season 5 - Episode 4
Jeremy's tortured relationship with his very sweet mother comes under the spotlight. It emerges that Jez has been living off handouts from his mum for years and now he's in line for half of her £40,000 bequest from an aunt. Jeremy's need to self destruct kicks in immediately, as does Mark's inability to stop his excruciating attempts to ingratiate himself with any mature grown-up. He adores Jeremy's mum and hero-worships her Scots Guardsman boyfriend.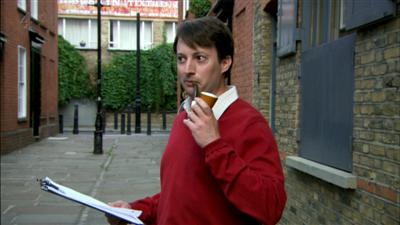 #6 - Jeremy in Love 8.33
Season 6 - Episode 3
Jeremy realises that he's in love with Elena and decides to be generally less selfish to win her affection. He also thinks it might be a good idea to tell her he loves her, but Mark isn't so sure...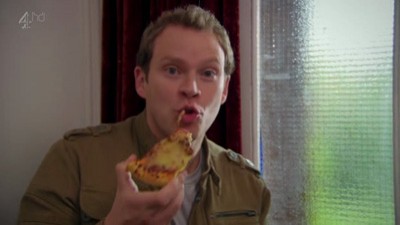 #7 - Nether Zone 8.32
Season 7 - Episode 4
Mark's baby's christening day arrives and he arranges to take Jeremy to the church with him. The duo end up getting locked in the hallway of Zahra's flat though.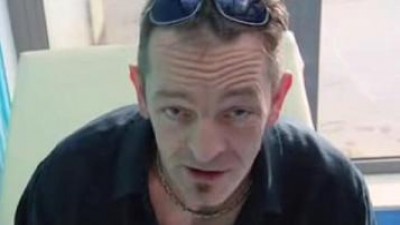 #8 - Handyman 8.30
Season 4 - Episode 4
Jeremy meets his hero, techno musician Russell "The Orgazoid". He ends up working as his handyman, which leads Mark to become suspicious, as it seems that Jeremy's job consists of making smoothies for him. Meanwhile Mark meets Sally at his school reunion, one the few girls who actually ever liked him. It turns out that she has married one of Mark's childhood tormentors, Foz. Mark decides to try and seduce Sally whilst Sophie is away on a business trip.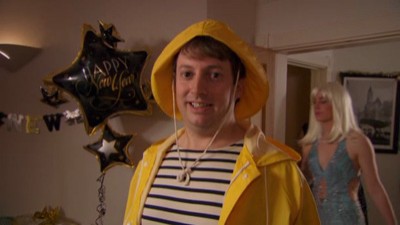 #9 - New Year's Eve 8.30
Season 7 - Episode 6
Mark is depressed about Dobby on New Year's Eve but Jeremy is determined that the 'El Dude Brothers' are going to have the best night ever.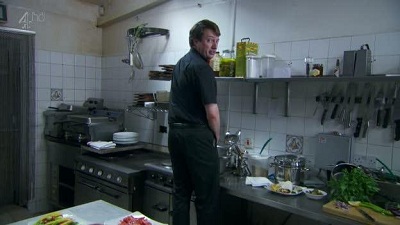 #10 - A Beautiful Mind 8.28
Season 7 - Episode 3
Jeremy holds a book group at the flat in an effort to try and impress Zahra but apart from Mr Nice, Jeremy has never read a book. Mark is concerned by not being able to satisfy Dobby's sexual needs and decides to get some help for the problem.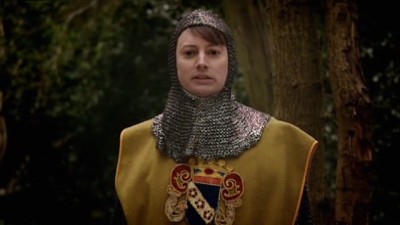 #11 - Mark's Women 8.28
Season 5 - Episode 6
Mark gets into online gaming and live role play with Dobby and wonders whether she may be The One. Meanwhile, Mark and Sophie finally sort out their annulment. Jeremy joins a cult.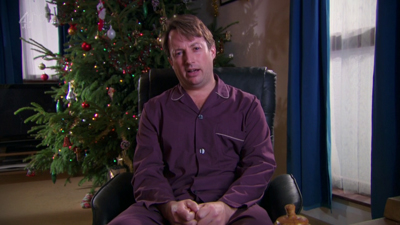 #12 - Seasonal Beatings 8.27
Season 7 - Episode 5
Mark has invited his parents over for Christmas dinner. Everything has been planned down to the last detail but Jeremy has become over excited and Dobby and Super Hans show up as unexpected guests.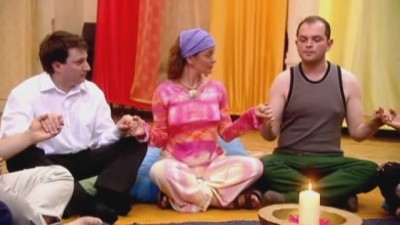 #13 - Dance Class 8.27
Season 2 - Episode 1
Can you love two people at the same time? Jeremy believes you can, and his gorgeous new American girlfriend puts his taboo bashing beliefs to the test. Mark believes you can only love one person. Besides, he and Sophie, the object of his unrequited love, are getting on really well, especially since he starting hacking into her emails.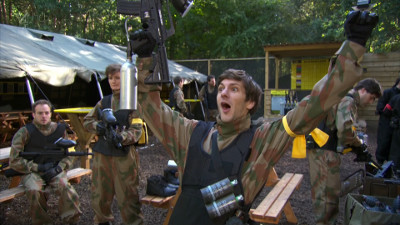 #14 - The Love Bunker 8.26
Season 8 - Episode 3
Simon, Dobby's ex-boyfriend, invites Mark, Dobby, Jeremy and Superhans to join him and his friends for a paintballing weekend. Mark is convinced that Simon is using the weekend as a cover to get back with Dobby, and Jeremy is convinced he can life coach Neil, Simon's best friend.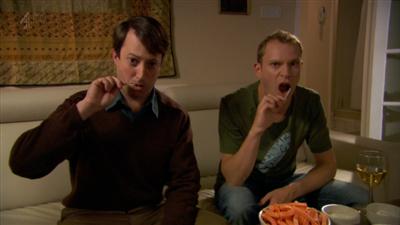 #15 - The Test 8.24
Season 6 - Episode 2
Mark makes a final play for Dobby, the object of his desires. Meanwhile, Jeremy meets a new love, Russian émigré Elena. Both guys are determined to impress, but one of them is an expectant father. And when the pregnant Sophie spills the beans, both Mark and Jeremy's worlds change forever.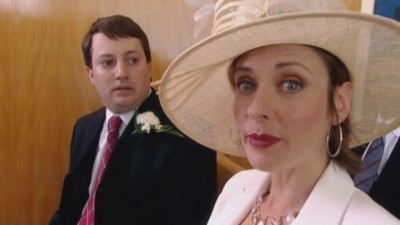 #16 - Wedding 8.24
Season 2 - Episode 6
Jeremy and Nancy are getting married, for visa reasons. Mark, determined to save his friend, will do whatever it takes to stop them...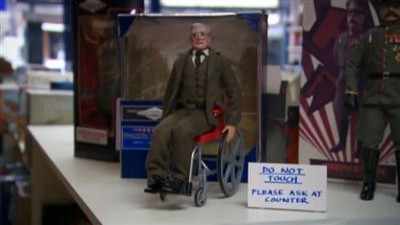 #17 - Man Jam 8.23
Season 7 - Episode 2
Dobby, the object of Mark's desires, is now dating a graphic designer named Simon. Both Gerrard and Mark are determined to win her affections. Ben offers Jeremy the ideal job as head of development for his music web site.
#18 - Jeremy Therapised 8.19
Season 8 - Episode 1
Mark has asked Dobby to move in with him, and Jeremy is faced with the prospect of moving out to make way. But Jeremy has been dragging his heels and Mark is increasingly worried that Dobby will move in with his rival, Gerrard instead.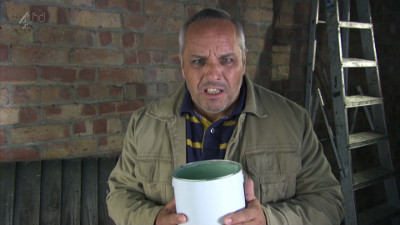 #19 - Big Mad Andy 8.19
Season 8 - Episode 4
Jeremy finally agrees to leave the flat and move in with Super Hans. Mark employs a decorator, Andy, to repaint the kitchen, and Jeremy helps out by giving him free 'life-coaching' advice. Meanwhile, Mark enrolls on a business studies evening course and meets Stephanie an attractive older woman.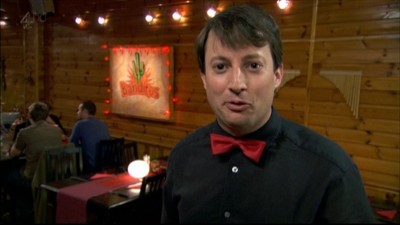 #20 - The Affair 8.17
Season 6 - Episode 4
Mark discovers that Jeremy's girlfriend Elena has a guilty secret. But should he tell him when Jez is clearly so happy? In addition to this, Alan Johnson offers Mark the chance to go into business with him. Mark, while reassuring himself that this is his dream offer, begins to see Johnson in a new light. Big Suze inadvertently brings Mark and Jeremy's problems to a head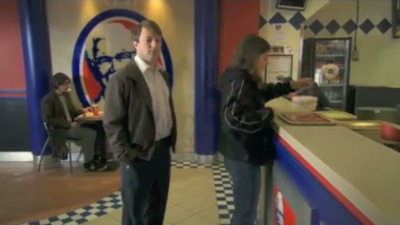 #21 - St. Hospitals 8.17
Season 7 - Episode 1
Mark and Jeremy are at the hospital awaiting the birth of Mark's baby. Sophie is determined to have a natural birth and doesn't want Mark to transfer any of his anxiety to the baby. Meanwhile, Jeremy is convinced he will never get over losing Elena, until he meets Zahra, whose boyfriend is in a coma.
#22 - Quantocking II 8.16
Season 8 - Episode 6
Dobby is offered a job in New York by ex-boyfriend Simon. Uncertain about the offer, Dobby suggests that she and Mark spend a weekend in the country. The perfect time, as far as Jeremy is concerned, to get a few things off his chest.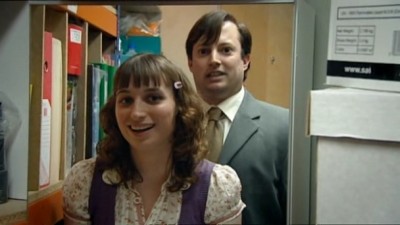 #23 - Spin War 8.13
Season 5 - Episode 2
Mark and Sophie return to work, while Jeremy renews his acquaintance with the depraved Super Hans, in yet another filthy, funny episode.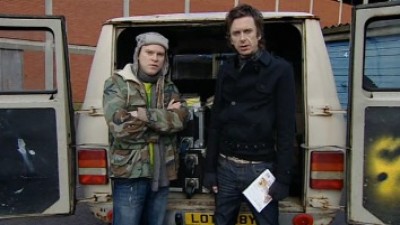 #24 - Jeremy's Manager 8.12
Season 5 - Episode 5
Jeremy and Super Hans get a band manager and play a Christian rock festival. Mark comes along as their roadie, and learns how to have sex properly for the first time in his life.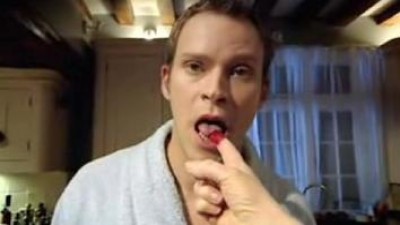 #25 - Sophie's Parents 8.12
Season 4 - Episode 1
Mark continues to dread the impending doom of his wedding day, still questioning his actions from the previous season. Both Mark and Jeremy meet Sophie's parents and brother- leading to disaster with arson, sex with a parent and drunken arguments.