New Tricks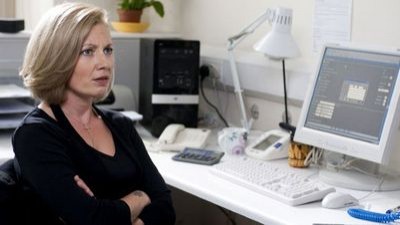 #1 - Tiger Tiger 8.53
Season 8 - Episode 10
The team reopen the case of zookeeper Zac Halsey, originally thought to have been mauled to death by a tiger, when blood evidence discovered in his lodgings suggests he was killed before he was found in the tiger's enclosure.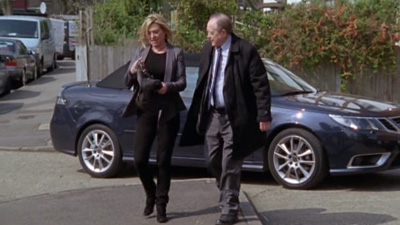 #2 - Left Field 8.53
Season 7 - Episode 3
After being released from jail, notorious paedophile John Davies admits to the abduction and murder of a child 25 years previously. Suspicious of his motives, the detectives reopen the unsolved case in an unusual attempt to prove his innocence, reinvestigating the boy's disappearance while on a demonstration with his left-wing activist parents. Guest starring Adrian Schiller (Being Human) and Samantha Bond (Outnumbered)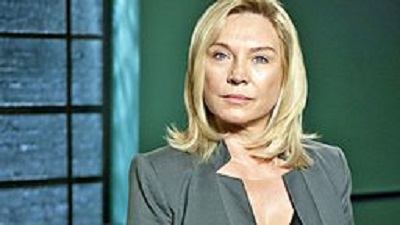 #3 - The One That Got Away 8.31
Season 10 - Episode 8
Pullman seizes the chance to solve a murder that she believes is linked to her first ever case, and the team start putting together a jigsaw puzzle of suspects from a photograph taken in a London park in the 90s. Eventually faced with increasing pressure to hand over the investigation, Sandra makes a huge decision, which is going to change UCOS forever.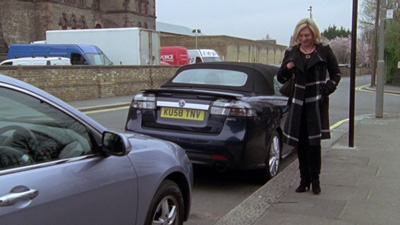 #4 - Gloves Off 8.28
Season 7 - Episode 9
When the gun used to murder a talented young boxer 11 years ago surfaces in an armed robbery, UCOS are drawn into the darker side of professional boxing in a case that causes conflict and friction among the team.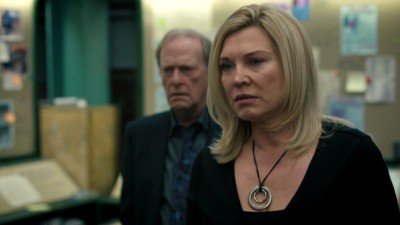 #5 - A Death in the Family 8.24
Season 9 - Episode 1
Jack announces that he he has decided to leave the team, but before Sandra, Brian and Gerry can question his reasons, Whitehall figure Stephen Fisher shows up with one of his secret cases featuring the unsolved murder of a woman dating back around a hundred years. With only 24 hours to solve it, the team attempt to find time to get to the bottom of Jack's surprising decision and attempt to persuade him not to leave.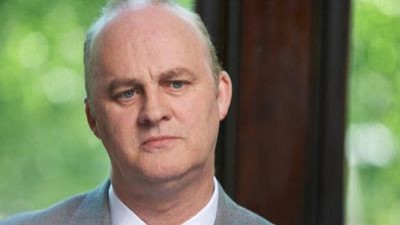 #6 - The Gentleman Vanishes 8.23
Season 8 - Episode 7
A woman is sent anonymous emails from someone claiming to know what happened to her husband Phillip Mackenna, a prominent scientist working on cold fusion who disappeared while on a train to Paris. As the team investigate, DAC Strickland receives a warning from Whitehall.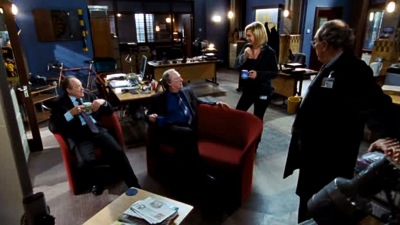 #7 - Lost in Translation 8.19
Season 8 - Episode 3
The UCOS team are drawn into a world of immigration loopholes, Albanian gangs and family feuds when they reinvestigate the death of an unidentified male discovered on farmland outside Waltham Forest in 1996, in what appeared to be a crucifixion.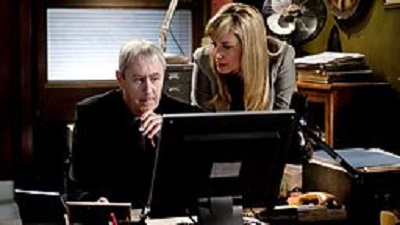 #8 - Roots 8.19
Season 10 - Episode 9
Feathers are ruffled when new boss DCI Sasha Miller arrives to take over the running of UCOS. An unexploded World War II bomb is unearthed on an urban allotment in west London, dredging up a long-hidden murder weapon, and the team find themselves investigating a ritualistic killing of an Italian immigrant from 25 years ago.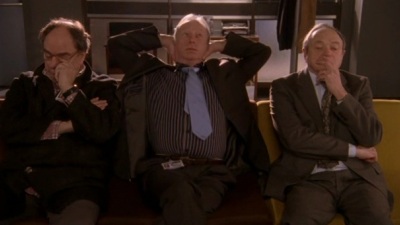 #9 - Powerhouse 8.18
Season 4 - Episode 5
The team reinvestigates the 1950s murder of a young wages clerk at Battersea Power Station. Richard Dunne was hanged for Frederick Tully's murder, but his granddaughter, Hannah, is waging a campaign to have Dunne posthumously pardoned. The discovery of a suitcase containing used fivers in the attic of the Tully home sheds new light on the case, revealing a possible blackmail plot. A trace on the used fivers reveals that they should have been destroyed in the Battersea Power Station furnaces back in the 1950s, but were actually being saved by Douglas Murray, a friend of Tully's. It also becomes clear that the Battersea furnaces were being used to destroy other sensitive documents as well as used bank notes. When the team discovers a classified document relating to a massacre of civilians carried out by the British Army in Kenya, they uncover a blackmail plot spanning more than 50 years.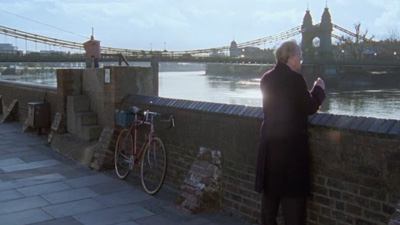 #10 - Dark Chocolate 8.18
Season 7 - Episode 4
A recent rape is linked to two similar attacks at a chocolate factory 10 years previously, leaving the team no choice but to reopen all three cases. The detectives uncover news of an unhappy workforce, learning of an alleged suicide, and their investigation becomes even more complicated when they discover a severed finger was found in one of the company's snacks. After a visit to the doctor, Gerry decides to quit smoking, and instead of resorting to nicotine patches or gum, he enlists Sandra to help him quit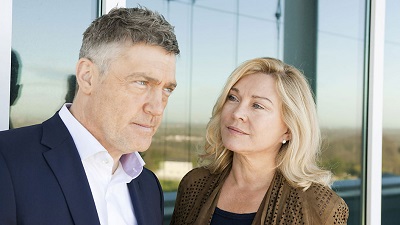 #11 - The Rock (1) 8.18
Season 10 - Episode 1
Lane's future at UCOS is threatened by a death in custody which emerges from his past. The discovery of a mysterious gun in the Thames re-opens the unsolved 1998 murder of a playboy shipping heir and leads the team to the Rock of Gibraltar.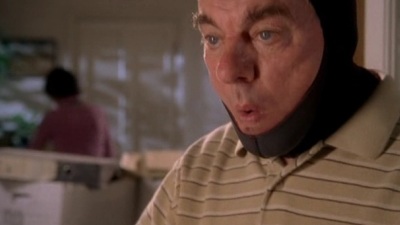 #12 - Ducking & Diving 8.16
Season 4 - Episode 3
When an armoured van is discovered at the bottom of a lake, the team makes a link with the murder of a women 17 years ago.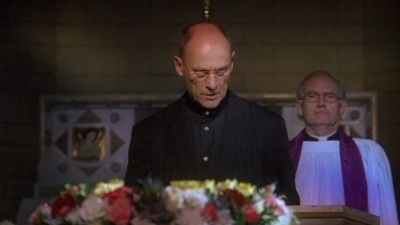 #13 - Diamond Geezers 8.14
Season 3 - Episode 4
The vicious criminal Chopper Hadley, who has been back in the country for a week, is searched for by the team. However, Halford is viciously intimidated and the squad start to realise the full danger of their target. Desperate measures are used and Brian is sent undercover to get Hadley once and for all.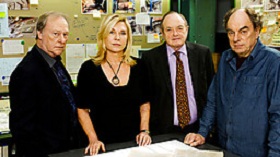 #14 - The Girl Who Lived 8.12
Season 9 - Episode 4
Retired DI Steve McAndrew from Glasgow joins the team to reopen one of his old cases when the DNA of a woman who went missing as a teen turns up at the scene of a petrol station robbery.
#15 - London Underground 8.11
Season 11 - Episode 5
Tension mounts as Ned and Sasha are forced to work together when the body of a film critic found in a sewer is thought to be linked to the 20-year-old murder of a concept artist, David Straka. As the team interview Straka's contemporaries, groupies and assistants, looking for possible connections between the deaths, they find themselves immersed in the macabre world of the occult. And Griffin's expert knowledge of the history of London and in particular the hidden Fleet River, proves invaluable.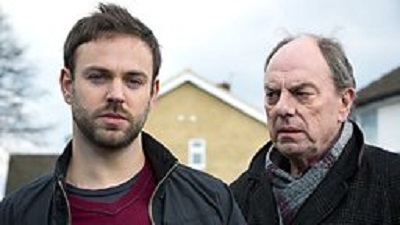 #16 - The Sins of the Father 8.10
Season 10 - Episode 3
Brian Lane knows his days at UCOS are numbered. Meanwhile the team investigate a 16-year-old murder of a young mum by her criminal husband that could be a miscarriage of justice. However Gerry Standing feels very strongly that the conviction should not be called into question.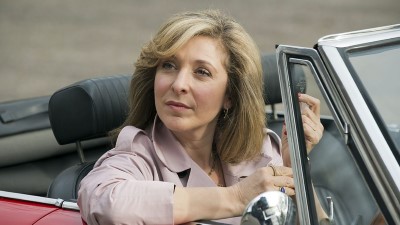 #17 - Roman Ruined 8.10
Season 11 - Episode 6
The team investigate the death of a personal trainer who had belonged to a Roman re-enactment society and discover a gang selling illegal steroids, but the motive for murder may not be all it seems. And Danny Griffin starts to become attracted to his forensic pathologist colleague Fiona Kennedy, just as he receives some troubling news about his wife.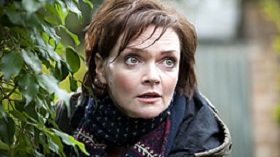 #18 - Queen and Country 8.07
Season 9 - Episode 3
UCOS re-open the investigation of a diplomat who drowned in the Thames just before Christmas 2008. Her eccentric twin sister believes that the Foreign Office is behind the death of her diplomat sister, making Pullman wonder if there might be some truth to Minnie's paranoia but Gerry is convinced there is another answer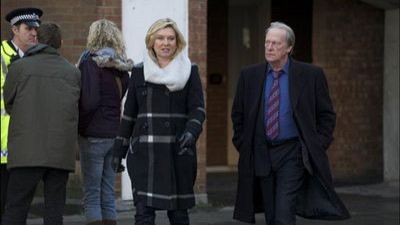 #19 - Moving Target 8.05
Season 8 - Episode 5
After psychologist Samantha Gerson shows up at UCOS to conduct a study on older men in the workplace, she ends up getting a mixed reception. Samantha also wants a favour and asks Pullman to look at her brother's case. Darren Gerson was the victim of a hit and run in May 2006 which left him with a serious brain injury and complete memory loss of anything about his life before the accident happened. Darren now is convinced that he is still a target because of the package he was carrying at the time.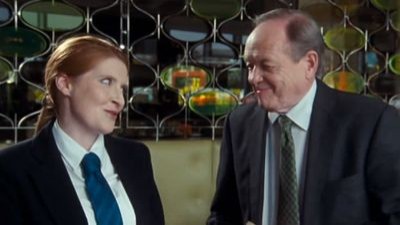 #20 - Half Life 8.04
Season 8 - Episode 9
The investigation of the murder of Christopher Collins, who was listed on a website as missing by a former employer, meets a dead end until it is revealed that he was in the witness protection programme. Meanwhile, the team wonder what effect the upcoming cuts to the police force will have on UCOS.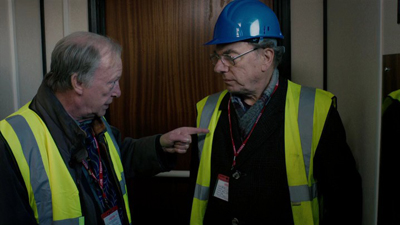 #21 - Blue Flower 8.04
Season 9 - Episode 8
The team investigate the murder of an East German immigrant, but they only have his mysterious final words to work with. As they attempt to piece together his remarkable story, Sandra attempts to gain the trust of his estranged daughter.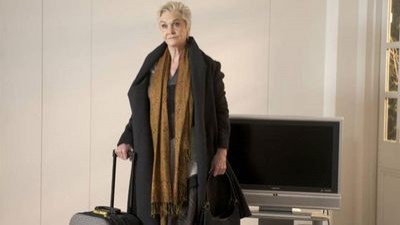 #22 - Setting Out Your Stall 8.04
Season 8 - Episode 4
New information links the unexplained death of a market trader to a series of drug rapes in east London - but with that case still ongoing, Ucos are unable to question the chief suspect, so they have to look into their victim's past in their search for clues. Gerry soon finds a likely culprit in the shape of the market inspector who clamped his car, while Sandra has problems of a more personal nature when her hated mother arrives for a visit.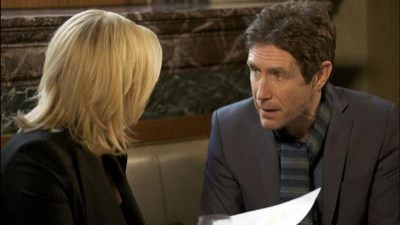 #23 - Object of Desire 8.00
Season 8 - Episode 6
Sandra's old flame DCI Larson, head of the Met's arts and antiques squad, asks the team to reinvestigate the murder of antiques dealer Mal Baxter. His death was originally thought to be the result of a burglary gone wrong, but new evidence suggests Baxter was a police informant while conducting underhanded deals.
#24 - Things Can Only Get Better 8.00
Season 10 - Episode 7
When the team investigate the death of an MP's researcher and find themselves in hot pursuit of a mysterious Bosnian woman, Strickland introduces Pullman to a war crimes prosecutor who proves to be more than helpful to their case.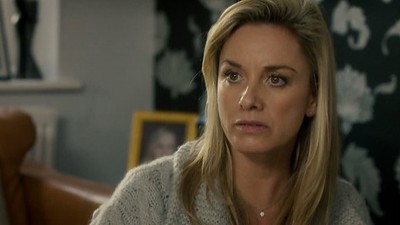 #25 - Love Means Nothing in Tennis 7.97
Season 9 - Episode 6
The team investigate the death of a 16-year-old tennis star who fell—or was pushed—from a penthouse balcony after she lost an important match to a rival.