Californication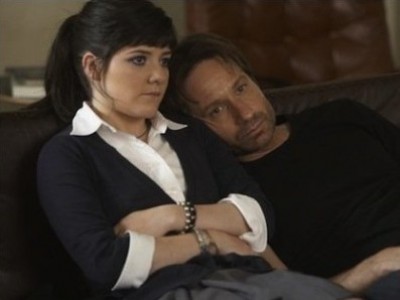 #1 - The Apartment 8.48
Season 3 - Episode 8
Hank's in for a hedonistic night to remember when Jackie and two stripper friends arrive at his doorstep, unannounced. The next morning, before Hank can escort his new friends from the apartment, Charlie shows up with a verbally abusive Rick Springfield. Hank's forced to hide the hung-over party girls all over the house after Jill and Felicia pay surprise visits. The charade reaches its boiling point when Dean Koons arrives on the scene, resulting in a messy catharsis by fire.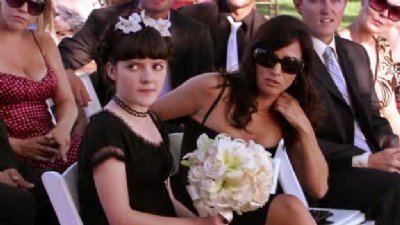 #2 - The Last Waltz 8.45
Season 1 - Episode 12
As Karen's wedding to Bill nears, Hank struggles with accepting what appears to be inevitable. Bill informs Mia that he will not allow her book to be published and Hank has a unique solution to dealing with Becca's surprise visitor.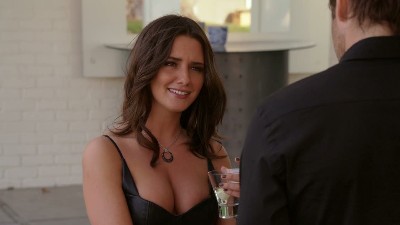 #3 - ...And Justice for All 8.37
Season 4 - Episode 12
As Hank awaits sentencing, the lines between his real life and the movie based on his life blur as the film's star hits on his ex-wife and he feels stirrings of passion for the actress hired to play Karen.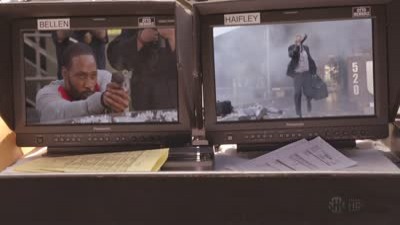 #4 - Hell Ain't a Bad Place to Be 8.35
Season 5 - Episode 12
Hank discovers the bartender at a local watering hole is his late friend Lew Ashby and wonders if he's in Hell. Richard makes a startling announcement about Hank and Karen. Hank tries to make things right with Becca, but her news about Tyler leaves him stunned. On the set of "Santa Monica Cop," Sam's jealousy and fondness for firearms give Charlie an opportunity to show how much he loves his best friend and number-one client; Hank's arsonist ex-girlfriend surprises him with a way for them to be together forever.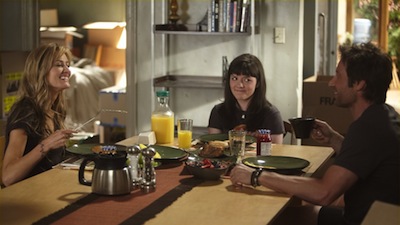 #5 - Mia Culpa 8.34
Season 3 - Episode 12
As the Moodys at last prepare to move to New York, Becca tells Hank about an intimate coming of age experience she had. Hank's stunned when Mia shows up at the house unannounced, in town with her slimy boyfriend / manager PAUL for a book signing. Hank fails to prevent Mia and Paul from hatching a devious publicity stunt, forcing Hank to finally share the long-buried heartbreaking secret with Karen. gives Charlie a career opportunity of a lifetime, but Charlie must confront the fact that he might be losing Marcy for good.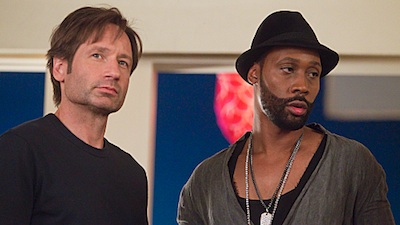 #6 - The Party 8.33
Season 5 - Episode 11
Hank overstays his welcome at the house of Karen and Richard and hits the road with one last stop at Malibar, where he runs into Lizzie, who uses her newly acquired acting chops to lure him back to the Runkle Manor. Once there, Hank is surprised by everyone he loves and loathes: Karen, Becca, Charlie, Marcy, Stu, Richard and his creepy sponsor, Gabriel. Even Sam and Kali show up, but it's not a party until someone gets hurt and luckily for these partygoers, Hank has it in him for one final run-in with Tyler.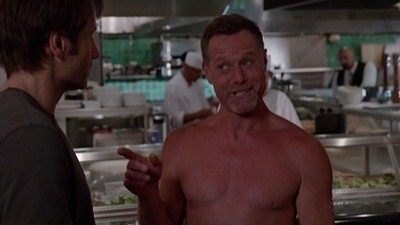 #7 - The Ride Along 8.27
Season 5 - Episode 5
Charlie's boyhood dream is realized and Hank's worst nightmare comes true when Samurai Apocalypse invites the boys on a ride-along with the Santa Monica Police Department and takes them on a joyride that goes sexually awry for Charlie; Richard hits the bottle at a crowded Venice restaurant but Hank and the boys arrive to save the day for Karen and Becca, and Tyler realizes he's seen Sam somewhere before.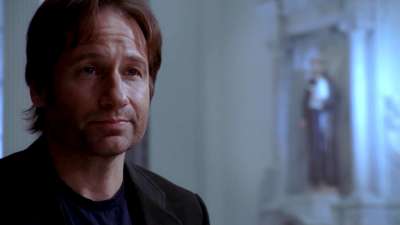 #8 - Pilot 8.26
Season 1 - Episode 1
We meet 30ish year old Hank Moody in a church asking God to help him get his life back on track. He is then distracted by a hot nun. Moody also has to interact with ex-wife Karen who might still love him. With her, they share the custody of their 12 year old daughter Becca who is wise beyond her years but is starting to have a sex life, which freaks out both of her parents.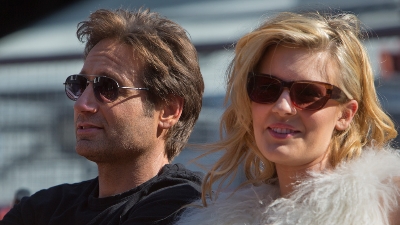 #9 - I'll Lay My Monsters Down 8.26
Season 6 - Episode 12
Hank makes a big decision about his future, which affects Faith. Charlie and Marcy also make a decision. The troops are rallied to ensure Atticus makes it to the Greek Theatre for his co-headlining gig with Marilyn Manson. A call from Becca and a visit from a dearly departed friend set Hank in motion.
#10 - Exile on Main St. 8.21
Season 4 - Episode 1
Just as Hank is released from a 72 hour jail period for assault he is picked up by Charlie and dragged off to show the recent events of F&P with Mia becoming public and dropped into a meeting with a young actress that wants to capitalize on the publicity, and make a movie out of F&P. whom which he later re-enacts F&P in her hotel room. The episode ends with Hank hearing from his lawyer that the assault charges have been dropped and he is then arrested for statutory rape.
#11 - Raw 8.20
Season 5 - Episode 8
Hank is stuck reading Tyler's screenplay but discovers some talent under that head of hair, even though the script appears to be disturbingly autobiographical account of the author's relationship with Becca. Charlie and Lizzie's love quadrangle with Stu and Marcy heats up, but when their bedroom games hit too close to home for Charlie, it may be off to therapy for all four of them.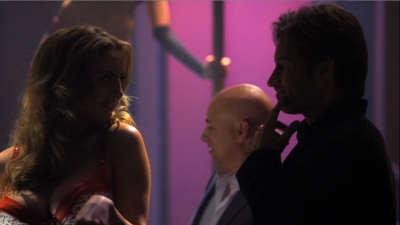 #12 - Zoso 8.20
Season 3 - Episode 4
Hank objects to Becca's adult fashion sense; Hank and Charlie visit a strip club to discover the secret life of a talented student; Charlie and Marcy's house sale goes awry.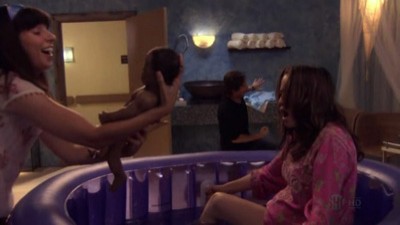 #13 - La Petite Mort 8.19
Season 2 - Episode 12
Hank completes his biography of Ashby. Charlie is reduced to working at a car dealership. Sonja gives birth. Karen accepts a job offer back home in New York, forcing Hank and Becca to make painful choices.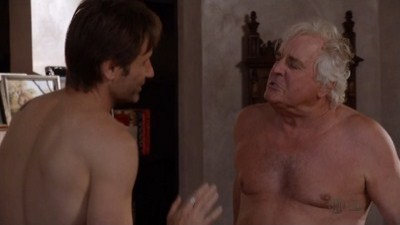 #14 - Perverts & Whores 8.17
Season 5 - Episode 10
Minus one agent and best friend, Hank crashes with his two favorite ladies, Karen and Becca. Looking for new representation, he meets with Hollywood power agent Larry Levine, who quickly sets a meeting with world-class filmmaker and Hank Moody idol Lars Manderhoff. It may be a match made in heaven when Lars surprises Hank with one of his favorite working girls, Trixie (guest star Judy Greer). Distraught over his personal losses, Charlie seeks comfort from Marcy while Lizzie enjoys her big break, a part in "Santa Monica Cop" courtesy of Stu.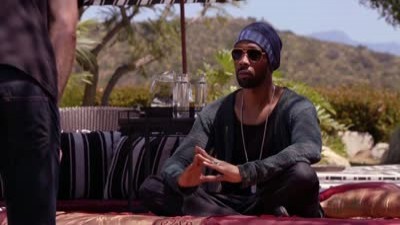 #15 - JFK to LAX 8.17
Season 5 - Episode 1
In the Season 5 premiere, a few years have passed and Hank is living in New York but looking for a ticket out of town after his latest breakup. He accepts an invitation from Charlie to come to Los Angeles for a job writing a film starring rapper/actor Samurai Apolcaypse, then reunites with Karen, her former professor and now-husband Richard, and his daughter Becca, who now has a boyfriend named Tyler that is the spitting image of Hank himself ... in the worst possible way.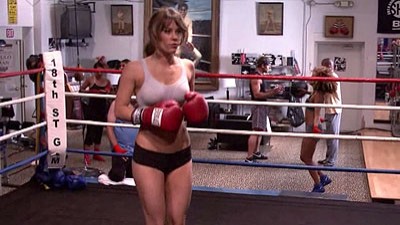 #16 - The Devil's Threesome 8.17
Season 1 - Episode 10
A new threesome including Hank and Charlie evolves from a meeting at the gym, while Karen and Marcy have a girl's night out at which they decide to surprise Hank and Charlie.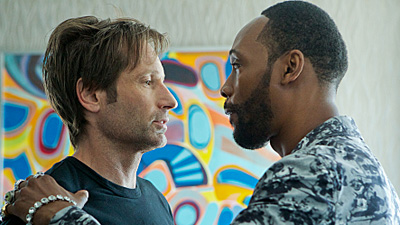 #17 - At the Movies 8.15
Season 5 - Episode 9
On the first day of production on Hank Moody's latest movie "Santa Monica Cop," Stu has brought back his "F--king and Punching" director in hopes of creating a cinematic masterpiece, but Hank's rendezvous with the film's leading lady puts his relationship with Sam in jeopardy. Luckily for Hank, Stu and the production's crew, Charlie has a backup plan.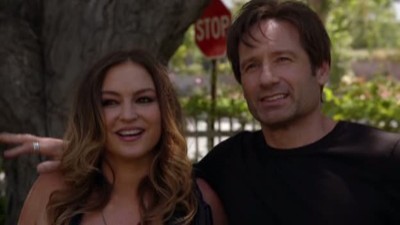 #18 - Here I Go Again 8.14
Season 5 - Episode 7
Hank saves Karen from embarrassment with a drunk Richard, then covers for Richard by pretending to be dating a stripper named Holly, who takes a liking to Tyler and offends his girlfriend, Becca. Meanwhile, when she's fired after an inappropriate encounter with Stu, nanny Lizzie calls on Charlie and allows their relationship to progress, only to have Marcy beg for her return.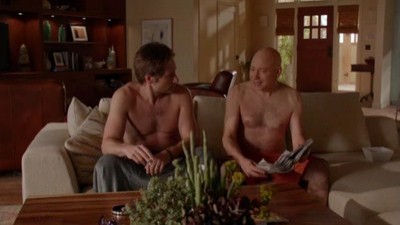 #19 - The Way of the Fist 8.14
Season 5 - Episode 2
Hank passes on writing Samurai Apocalypse's new movie but Sam won't take no for an answer and drags Hank to a meeting with director Peter Berg, where they discover that Hank and Peter have shared more than just a love of the written word. Sam takes it on himself to get rid of Tyler, which makes things worse between Hank and Becca. Co-parents Charlie, Marcy and Stu have their hands full when Little Stuart exposes himself to a preschool classmate, and Charlie takes it upon himself to mend fences with the offended girl's attractive mother.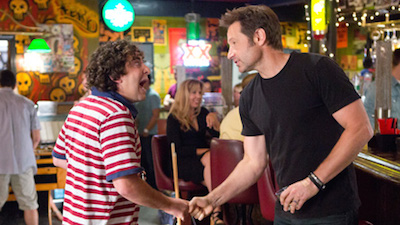 #20 - Grace 8.12
Season 7 - Episode 12
Hank makes a life-altering decision. Series finale.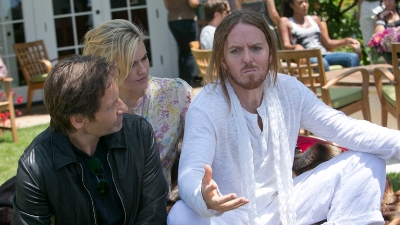 #21 - The Abby 8.12
Season 6 - Episode 11
Hank and Faith join forces to track down Atticus, but Becca is the only person who can really help. Marcy's outing with Ophelia leaves her a little tied up and Charlie's response to a curious message reveals the true feelings between the two exes. Karen has an epiphany about Becca.
#22 - Filthy Lucre 8.12
Season 1 - Episode 9
After the funeral of Hank's father Al, Hank comes back to L.A. with a new manuscript, that he wants Karen to read. After receiving a bonus paycheck, he buys a new car for himself and a new guitar for Becca.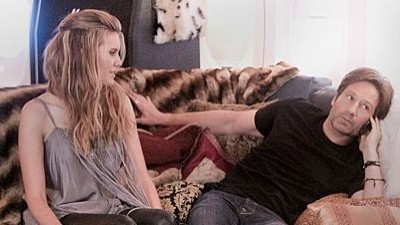 #23 - In the Clouds 8.11
Season 6 - Episode 6
Karen asks Hank to intervene with Becca. Later, the boys board Air Force 69 with Atticus Fetch to fly to NYC to present the songs for the Broadway adaptation of "A Crazy Little Thing Called Love." Charlie faces a serious case of aerophobia. Atticus is surprised by Faith, while his wife surprises Hank.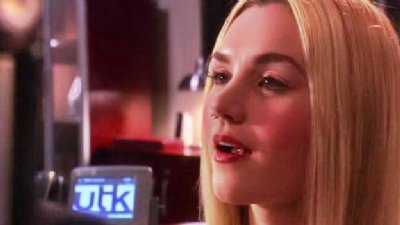 #24 - Fear and Loathing at the Fundraiser 8.11
Season 1 - Episode 4
Meredith convinces Hank to escort her to an environmental fundraiser. Coincidentally Bill and Karen are at the same event, where Karen makes a scene. Also, Hank runs into Dani and Charlie while they are in his office.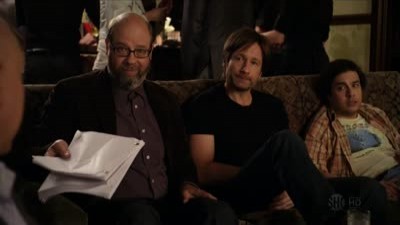 #25 - Monkey Business 8.10
Season 4 - Episode 4
Hank Moody is notified by his attorney Abby that he will be going to trial for statutory rape. But not before Hank hands the completed F&P script to Charlie, who promptly drags him to a meeting with the Director, producer Stu Beggs and eccentric financier Zig Samitaur, setting off a chain of events that leads to Hank and Charlie having to explain why there's a dead billionaire in the bathroom.