Chuck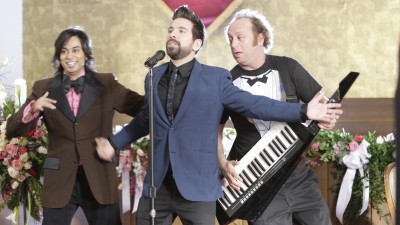 #1 - Chuck Versus the Ring (1) 8.83
Season 2 - Episode 22
Ellie's big day finally arrives and Chuck must save her life and her wedding from being ruined by Ted Roark and FULCRUM.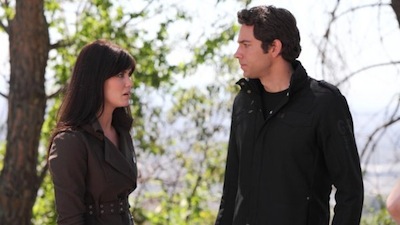 #2 - Chuck Versus the Ring (2) 8.80
Season 3 - Episode 19
Shaw returns to threaten everything that Chuck holds dear as his friends, family and the woman he loves are all put in mortal danger. Chuck has to find Shaw and stop him before his own world gets torn apart.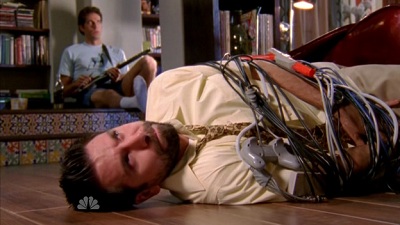 #3 - Chuck Versus the Other Guy 8.76
Season 3 - Episode 13
Chuck, Sarah and Shaw reunite to find the Ring operative behind the death of Shaw's wife. Sarah has faith that Shaw is ready for the mission but Chuck is worried about his emotional stability. Meanwhile, Morgan considers leaving the Buy More.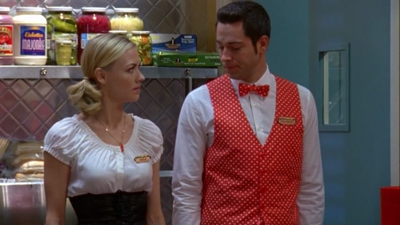 #4 - Chuck Versus the Goodbye 8.74
Season 5 - Episode 13
In the series finale, Chuck enlists his family, friends and some unexpected allies as he races to stop Nicholas Quinn (recurring guest star ANGUS MACFADYEN) from destroying everything Chuck has built over the past five years. Recurring guest star LINDA HAMILTON appears as Mary Bartowski.
#5 - Chuck Versus the Cliffhanger 8.65
Season 4 - Episode 24
Before he can kiss the bride, Chuck must enlist his wedding party to take down Vivian Volkoff and stop her from destroying the big day. When he turns to Alexei Volkoff for help, the CIA sends its toughest agent, Clyde Decker, to stop them.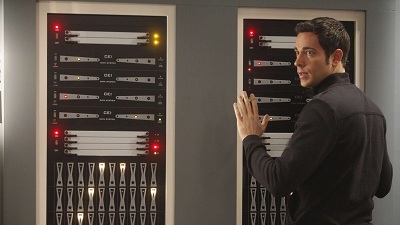 #6 - Chuck Versus the Push Mix 8.62
Season 4 - Episode 13
The mission to take down Volkoff reaches a dangerous new level, while big changes loom at home. As Sarah works to free Chuck's mom, Chuck and Morgan embark on their own mission to take down Alexei Volkoff. Meanwhile, Casey bonds with his daughter, Alex, while Ellie tries to ease Awesome's anxieties over fatherhood.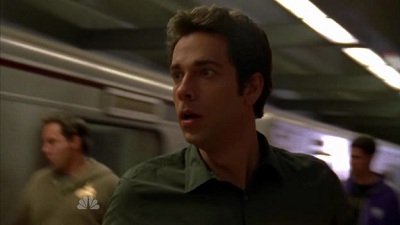 #7 - Chuck Versus the Subway 8.55
Season 3 - Episode 18
The Ring is closing in on Chuck and Operation Bartowski. Fortunately, Chuck's dad Steven is working hard to save his son. Meanwhile, Casey must secretly protect his daughter from the Ring, and Big Mike receives some serious news about the Buy More.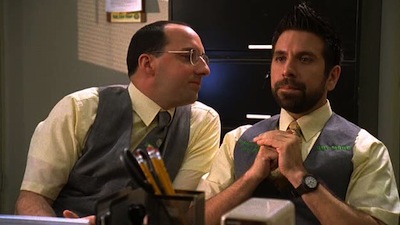 #8 - Chuck Versus the Colonel 8.53
Season 2 - Episode 21
While Chuck and Sarah go on to rescue Steve they realize they have a chemistry together. Meanwhile Morgan becomes a pariah at the Buy More after mistakenly getting Emmett promoted.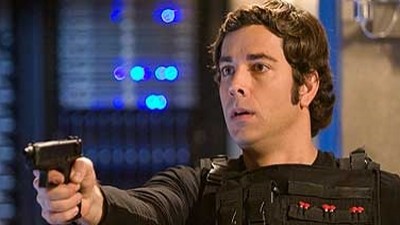 #9 - Chuck Versus the Dream Job 8.49
Season 2 - Episode 19
Chuck's life seems to be coming together, his long-absent father has returned and he landed his dream job. Unfortunately for Chuck, neither turns out to be quite what he expected.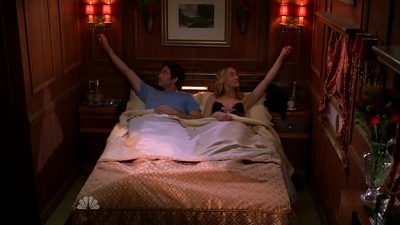 #10 - Chuck Versus the Honeymooners 8.48
Season 3 - Episode 14
While in Europe, Sarah and Chuck realize they're traveling on a train with Spanish spies. Even though they're all alone, they decide to take on these rogue agents. Of course, this impromptu mission doesn't go smoothly. Meanwhile, Beckman orders her newest "unlikely" spy team – John Casey and Morgan Grimes – to track down the missing couple.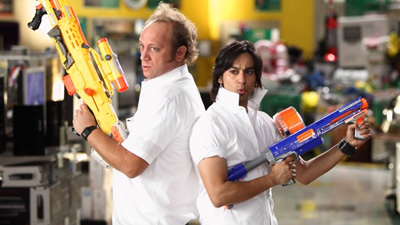 #11 - Chuck Versus the Beard 8.45
Season 3 - Episode 9
Chuck feels like his life is falling apart when he can't flash and gets left behind for a mission. While Shaw, Sarah and Casey go on without him, Chuck finds himself in a sticky situation back at the base.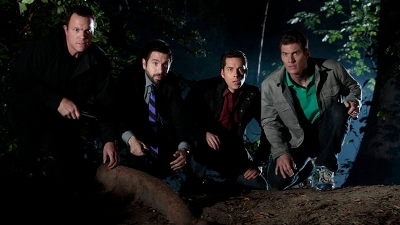 #12 - Chuck Versus Agent X 8.40
Season 4 - Episode 22
Chuck and Sarah put aside spy work to have a weekend of debauchery, but Awesome's plans for Chuck's big night don't go quite as expected. Meanwhile, Ellie's investigation into her father's computer leads to a life-changing discovery.
#13 - Chuck Versus the Marlin 8.40
Season 1 - Episode 13
Two new characters are introduced, both of whom want to take the Intersect. One is a beautiful, young female enemy agent that works in the Pita Palace next to the Buy More, and the other is a handsome CIA agent who is posing as an undercover police detective investigating a theft at the Buy More who wants to take Chuck into his custody. The former quickly blows Chuck's cover, while the latter kidnaps him and makes him vanish from his former life.
#14 - Chuck Versus the Hack Off 8.36
Season 5 - Episode 5
A mission to track down a computer super virus leads Chuck to return to his roots as a hacker - and to call on his biggest competition, Gertrude Verbanksi (recurring guest star CARRIE-ANNE MOSS), for help. Elsewhere, a new Buy More employee (guest star DANNY PUDI – Community) complicates Jeff and Lester's friendship.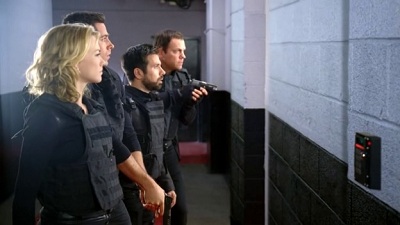 #15 - Chuck Versus Sarah 8.35
Season 5 - Episode 12
After a harrowing mission, Sarah returns to Chuck with a huge secret. Meanwhile, Ellie and Awesome are presented with a new opportunity that could change their lives. Recurring guest star ANGUS MACFADYEN appears as Nicholas Quinn.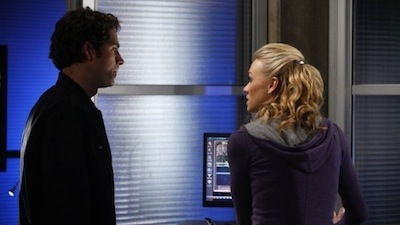 #16 - Chuck Versus the American Hero 8.33
Season 3 - Episode 12
Chuck has his pick of the best CIA agents for an undercover operation, but he has only one girl in mind for the job, Sarah. Casey, Morgan and Awesome team up to help Chuck win her back.
#17 - Chuck Versus the Nemesis 8.32
Season 1 - Episode 10
Chuck discovers that his former roommate and old nemesis, Bryce Larkin, is still alive, and that a renegade group within the CIA is after the Intersect. Chuck then has to balance helping Bryce return to the legitimate CIA, with the year's busiest shopping day at the Buy More.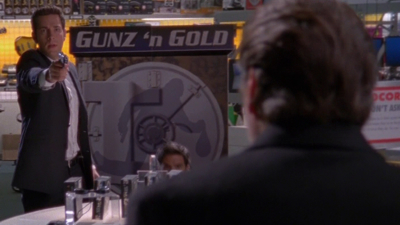 #18 - Chuck Versus Bo 8.32
Season 5 - Episode 10
As Chuck and Sarah try to realize a new, safer future, Morgan's past as the Intersect sends them to Vail on one last mission, where they enlist the help of an unlikely source - the legendary BO DEREK (guest starring as herself - 10, Fashion House, Tommy Boy). Elsewhere, Jeff and Lester continue their own spy mission. Recurring guest star ANGUS MACFADYEN (Braveheart) appears as Nicholas Quinn.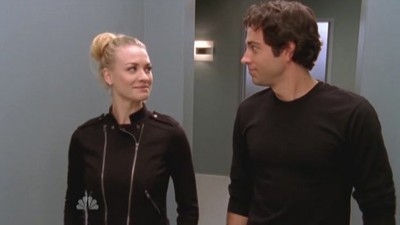 #19 - Chuck Versus the Tic Tac 8.31
Season 3 - Episode 10
Casey carries out a side mission for his old commanding officer James Keller that leads to him committing treason. When Chuck learns the dark truth about Col. Keller, he and Sarah set out to break Casey out of jail and clear his name. Meanwhile, Awesome's plan to keep Ellie out of danger gets more difficult when she gets her dream fellowship.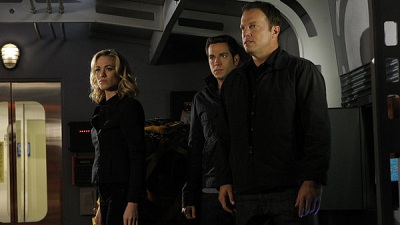 #20 - Chuck Versus the Bullet Train 8.30
Season 5 - Episode 11
When a mission in Japan becomes a hostage situation, Sarah and Chuck must face the merciless Nicholas Quinn (recurring guest star ANGUS MACFADYEN) aboard a speeding Japanese bullet train. Meanwhile, the mission leaves Casey with an impossible decision.
#21 - Chuck Versus the DeLorean 8.29
Season 2 - Episode 10
Sarah's father, a con artist, comes to meet her, revealing that he conned a Saudi Arabian sheik, Rajiv Amad, out of nearly a million dollars. The sheik turns out to be connected to terrorist fundings, so the General wants Sarah and Chuck to gain intel from Sarah's father, but things get complicated when Amad shows up. Anna wants to take her relationship with Morgan a step further and asks him to move in an apartment with her. Devon lends him some money to buy one, but instead, he buys a car.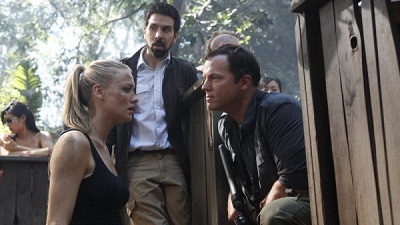 #22 - Chuck Versus Phase Three 8.27
Season 4 - Episode 9
Chuck, Sarah, Casey and Morgan venture into the jungles of Southeast Asia when The Belgian attempts to unravel the secrets of the Intersect. Meanwhile, Captain Awesome and Ellie try to decipher a secret left behind by her father.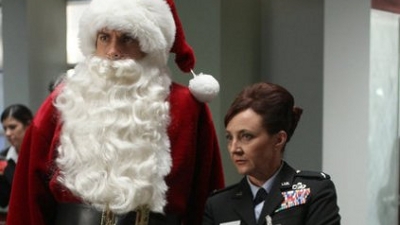 #23 - Chuck Versus the Santa Suit 8.27
Season 5 - Episode 7
Chuck and Sarah discover who is behind the plot to destroy Carmichael Industries. Meanwhile, Ellie's plans for a perfect Christmas begin to come apart and, at the Buy More, Morgan and the gang must fend off angry customers as a computer virus threatens to ruin Christmas. Comic book legend STAN LEE guest stars. and, in return, gets makeover advice.
#24 - Chuck Versus the Imported Hard Salami 8.27
Season 1 - Episode 9
Not all of Sarah's feelings for Chuck may have been a cover, as she finds out, when Chuck begins to date Lou, a sandwich maker. When things couldn't get even more complicated, Lou turns out to be part of a smuggling ring.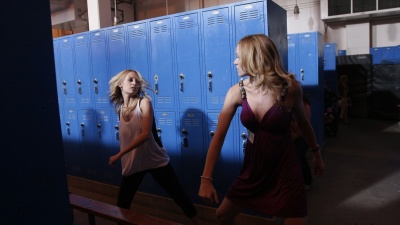 #25 - Chuck Versus the Cougars 8.26
Season 2 - Episode 4
Chuck goes undercover at Sarah's 10-year High School reunion, where they meet the girl that tortured Sarah back in the old days.