House of Lies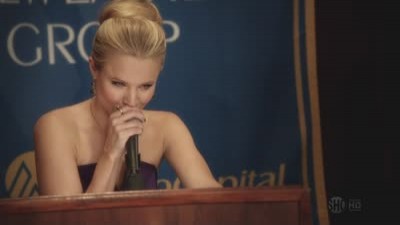 #1 - The Mayan Apocalypse 8.47
Season 1 - Episode 12
With the help of Greg Norbert, Marty and the Pod fight to pull off an eleventh-hour reprieve and stop the MetroCapital acquisition from happening; Jeannie makes a decision about marrying Wes; Marty's son Roscoe makes a life-altering choice of his own.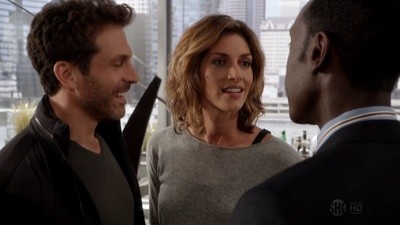 #2 - Business 8.22
Season 1 - Episode 11
Marty and "The Rainmaker" work together to put the kibosh on their firm's acquisition by MetroCapital but a back-stabbing turn of events leaves Marty and "The Rainmaker" mortal enemies instead of valued allies; in the aftermath of the news about April, Marty must deal with attitude from Roscoe.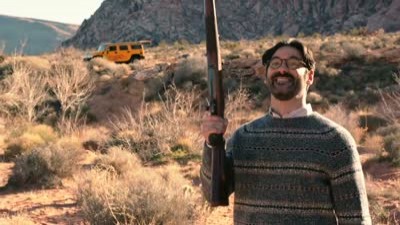 #3 - Hostile Takeover 8.18
Season 2 - Episode 11
A mercurial Las Vegas casino czar ups the ante on a business deal with a frustrated Marty; and Clyde's club-owner friends look to him to expand their brand beyond Vegas. Meanwhile, Marty picks up some inside dirt on Tamara.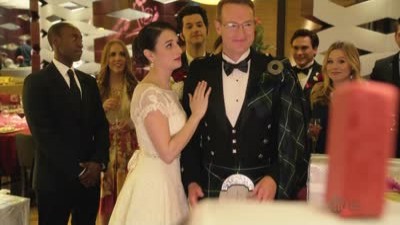 #4 - Til Death Do Us Part 8.17
Season 2 - Episode 12
Doug pops the question to his girlfriend, Sarah (Jenny Slate), who plans a shotgun wedding in Las Vegas on the eve of the Pod closing a major business deal. Marty's backhanded dealings lead to increased tension and unintended consequences for everyone.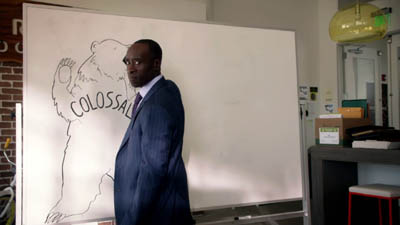 #5 - Boom 8.16
Season 3 - Episode 3
Marty and Jeannie pit rival grocery clients against one another, but things don't go quite as planned. Meanwhile, changes at Galweather cause trouble for Jeannie; and Clyde's already difficult work situation under Monica becomes even more brutal when he is forced to work from her home.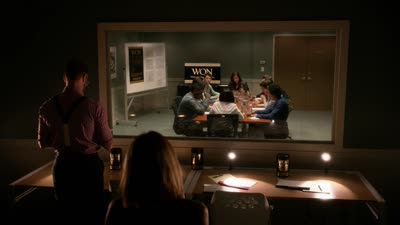 #6 - Comeuppance 8.13
Season 3 - Episode 10
Jeannie gets help from an old friend on a government contract, but it creates an issue with Marty about their future with Dollahyde. Meanwhile, Clyde causes friction to develop between Monica and a client; and Doug makes a play for Caitlin.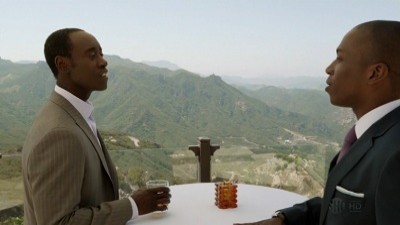 #7 - Veritas 8.11
Season 1 - Episode 8
Marty and the Pod participate in Galweather-Stearn's annual recruiting event, where the best and brightest from Harvard Business School are wined and dined. Marty takes the sole black recruit in the predominantly white affair under his wing; Doug tries to prove to Clyde that he can coach any of the potential candidates onto "the list;" Jeannie grills a sexy, flirtatious recruit to see if she's all style and no substance, but a secret of Jeannie's is revealed that makes her stance somewhat hypocritical.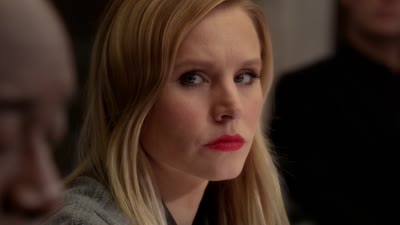 #8 - Together 8.10
Season 3 - Episode 11
Marty and Jeannie deal with the aftermath of a tragic event; and Marty questions his friendship with Dre. Meanwhile, Doug experiences side effects from W.O.N. that could cause trouble for Monica's new company; and he tries to reconcile with Sarah. Marissa makes a business decision that affects her relationship with Clyde.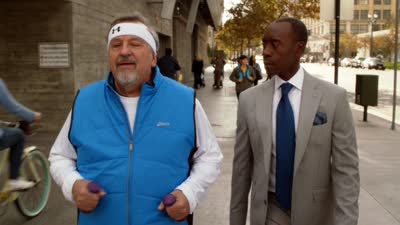 #9 - Joshua 8.07
Season 3 - Episode 12
Marty gets rocked when Kaan and Associates is smacked with a serious legal blow. Meanwhile, Jeannie tries to rectify the situation because she fears she is the one responsible for it; and Roscoe finds a constructive outlet to help him work through some relationship issues.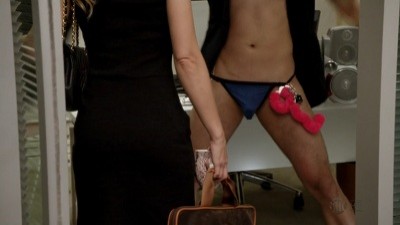 #10 - Prologue and Aftermath 8.07
Season 1 - Episode 10
Jeannie embarks on a gig to establish her own legend in the consulting world when she leads the Pod to her hometown on a mission to resurrect an ailing church; Marty enters into custody mediation with Monica but her powers of manipulation are in full force, threatening Marty's relationship with April.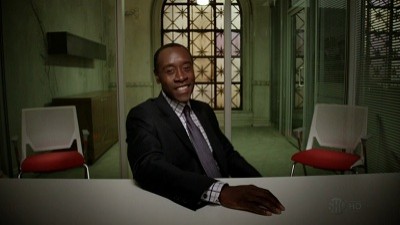 #11 - Ouroboros 8.05
Season 1 - Episode 9
Marty and the Pod are put through the ringer by their arch-rival firm Kinsley-Johnson as part of the due diligence performed by MetroCapital for the pending merger; Jeannie does her best to keep Wes and the marriage at bay but fails to keep it a secret from Marty; Monica and Roscoe bond but Marty learns about Jeremiah's secret and receives shocking news from Monica.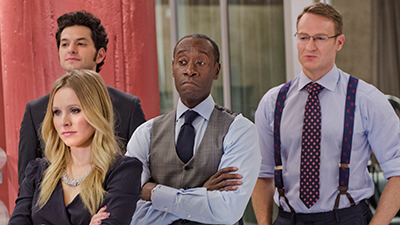 #12 - Stochasticity 7.99
Season 2 - Episode 1
In the Season 2 premiere, the aftermath of the sexual-harassment scandal leaves Marty and his Pod adjusting to a new corporate culture at Galweather Stearn, where the interim CEO entrusts consummate closer Marty with sealing a big deal. Later, a boozy night on the town leaves Jeannie reeling, while Marty's relationship with Roscoe is in need of some repair.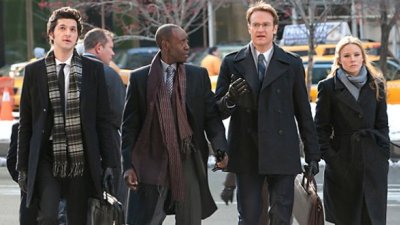 #13 - Gods of Dangerous Financial Instruments 7.98
Season 1 - Episode 1
Marty and The Pod consult for a mega-bank that wants to justify their year-end bonuses as the financial world around them burns. Back at home, Marty gets some unwanted advice on how to raise his son.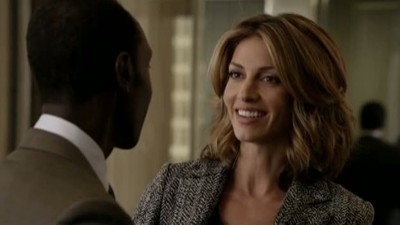 #14 - Bareback Town 7.97
Season 1 - Episode 7
When the Pod goes to Washington D.C. to consult for a pharmaceutical company, Marty faces a challenge from April to stay monogamous on the road, which puts Jeannie in the position of having to "take one for the team" and fully satisfy a female client; Jeremiah reveals something serious to April, asking for her discretion until he can tell Marty himself; a jealous Monica drops a huge bombshell on Marty.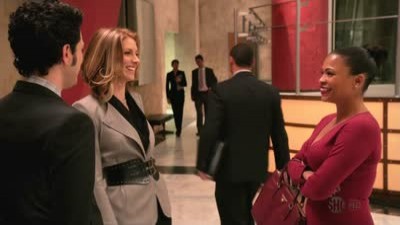 #15 - Exit Strategy 7.96
Season 2 - Episode 10
Marty looks to solidify a future career opportunity, while Jeannie has misgivings about hers; and Doug needs to step up his social-networking skills when a promising business opportunity drops in his lap. Later, tensions erupt between Marty and his brother, Malcolm.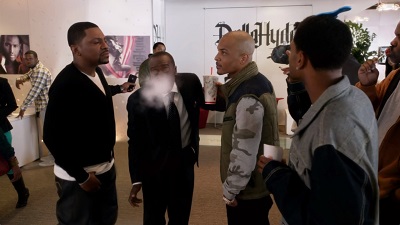 #16 - Associates 7.95
Season 3 - Episode 4
Marty deals with hip-hop clothing moguls, who have divergent attitudes and plans for their company; Jeannie defines the role she will play in her new position; Clyde goes through some personal hard times and turns to Marty for help.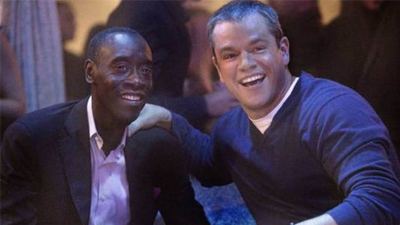 #17 - Damonschildren.org 7.95
Season 2 - Episode 4
Matt Damon (as himself) hires the firm to find a charity to enhance his image, but Marty soon realizes he may have to dig deeper than expected in order to keep the actor as a client. Meanwhile, Jeannie finds time to spend with Roscoe; and Tessa grills Monica about their status.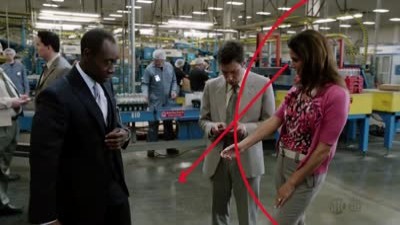 #18 - Microphallus 7.94
Season 1 - Episode 3
Marty arrives at the offices to find Greg Norbert there to announce the possible acquisition of Galweather by MetroCapital; the Pod flies to Indiana to consult for a beverage company, where Marty applies his management skills to turn a loss into a win; Clyde questions whether Doug really hooked up with a transvestite; Roscoe struggles with the confusing feelings of liking both a boy and a girl.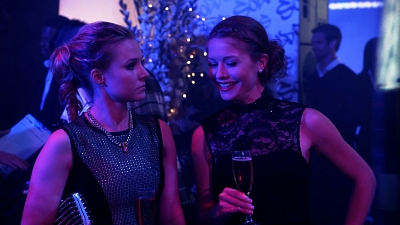 #19 - Middlegame 7.94
Season 3 - Episode 6
At the DollaHyde sneaker launch party, Marty is tested by Dre and considers a double cross. Meanwhile, Jeannie learns that Lukas is suspicious of their plan; and Doug makes a fatal mistake.
#20 - Utah 7.93
Season 1 - Episode 5
Jeannie has to take charge of the Pod when the racist CEO of a motel chain has reservations about dealing with Marty. Meanwhile, Clyde hopes to hit it off with a lovely Mormon virgin; and when Monica finds she has some free time on her hands, she decides to spend it with Roscoe.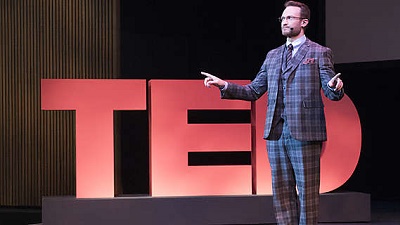 #21 - One-Eighty 7.92
Season 5 - Episode 7
Marty tries to sell a client on a new idea. Doug delivers his TED Talk.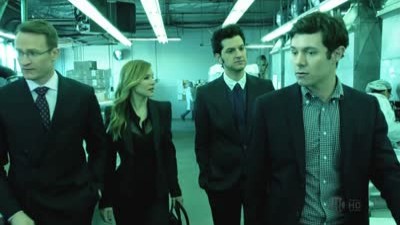 #22 - Wonders of the World 7.91
Season 2 - Episode 8
During a consultation with an adult-toy company, Jeannie meets an interesting suitor, while Doug comes up with a racy gift idea for his new girlfriend. Later, Marty's brother Malcolm drives a wedge between their father and Marty.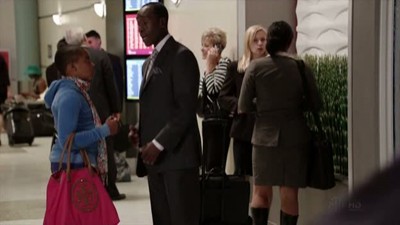 #23 - Mini-Mogul 7.91
Season 1 - Episode 4
With Jeremiah out of town, Marty is forced to bring his son Roscoe to his next job in San Francisco; hoping for some quality time with his dad, Roscoe ends up spending it all with the Pod when Marty is forced to babysit Alex Katsnelson, the teenage CEO of a security software company. Meanwhile, Jeannie reacts to her recent engagement by having a tryst with Kurt, a tortured musician she randomly meets in a coffee house.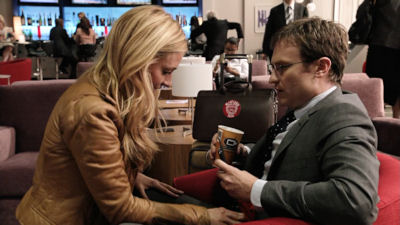 #24 - Amsterdam 7.91
Season 1 - Episode 2
Marty and The Pod are sent to Phoenix to clean up a mess at a very powerful sports franchise caused by the impending divorce of its high-powered owners. Jeannie takes a dinner meeting with Derek, an old flame, but is deflated when she finds out his real intentions toward her. On the home front, Marty continues his personal war with Principal Gita over Roscoe's cross-dressing.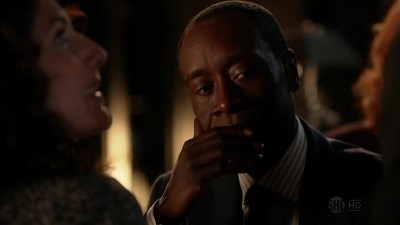 #25 - The Runner Stumbles 7.90
Season 2 - Episode 7
Marty faces a moral dilemma when he discovers evidence of a banking client's role in a cover-up scheme. Jeannie attempts damage control with the Pod when an ex-boyfriend posts something shocking on the web.