GameCenter CX
#1 -
Season 15 - Episode 0
#2 - Gradius
Season 15 - Episode 20
As has been typical, Arino and shoot-em-ups don't exactly mix, so they haven't been featured on the show often. But when it comes to truly classic shooters, there's no ignoring Gradius, which Konami made into a bigger hit thanks to the Famicom version. And that's just what Arino is playing today.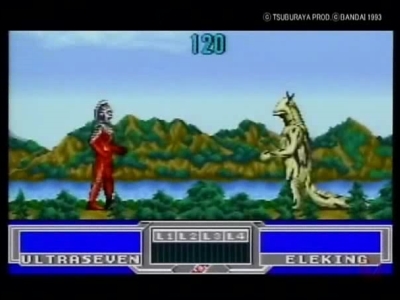 #3 - Ultraseven
Season 7 - Episode 1
Ultra Seven is the sequel to Ultraman, the game that opened season 4! And from the look of the game, it seems Arino's in for yet another kaiju-driven hellride. Will he prevail, or will this second Ultraman game begin another spiral of failure as it did before?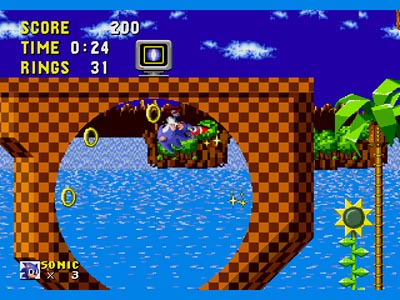 #4 - Sonic the Hedgehog
Season 9 - Episode 1
The time has finally come for Arino to challenge Sega's blue blur when he takes on the first entry in the classic series, Sonic The Hedgehog. Unfortunately for him, Sonic won't have his buddy Tails until the sequel so he'll be flying solo on this one. This episode also brings us a special report from a Game Center CX museum exhibit which featured playable games, merchandise and memorabilia from the show. There were even a few stages acts including gaming themed comedy and a screening of a TamaGe starring Tojima. There's also a quick segment showing the Yamanote train line emblazoned with advertising for the new DVD box set.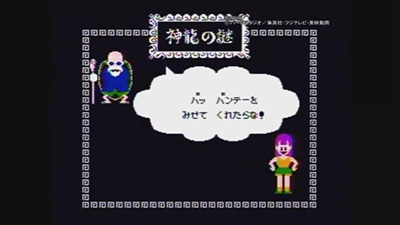 #5 - Dragon Ball: Mystery of Shenlong (Dragon Power)
Season 10 - Episode 1
For the season 10 opener we have a game that was memorably mangled in its overseas release, it's Dragon Ball! As it turns out, Master Roshi doesn't like sandwiches as much as you might have originally thought. It's that time again as the Game Center CX crew pay a visit to the Tokyo Game Show and they brought the massive announcement of Retro Game Challenge 2 along with them. There was also some talk of the English release of Retro Game Challenge as well as Arino's usual visit to the Game Center CX merchandise booth. Sing Whatever The Hell You Want is the title for season 10's new segment and it gives you exactly what it says on the tin. In it Arino sings submitted lyrics to the tune of famous video game music or sound effects. This week's tune is the theme from world 1-2 in Super Mario Bros. To go along with the announcement of the game sequel a sequel to Project: Game Version has also been launched. Since the game is still in the very early stages this first report has Arino speaking to the producers about the vision for the game.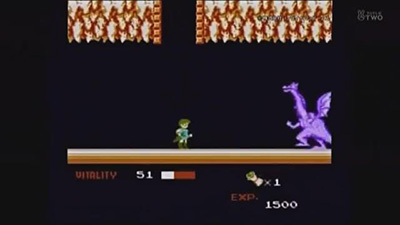 #6 - Dragon Buster
Season 12 - Episode 1
The NES port of Namco's popular Dragon Buster is today's challenge. Arino must navigate twelve worlds filled with labyrinthine dungeons and dragons (obviously) in order to reach the ending. It's the segment that comes but once a year, a visit to the Tokyo Game Show . At this year's show Arino was the host of a talk with game creators and made his usual visit to the Game Center CX booth. Kibe comes bearing gifts in the new segment for season 12, A Waste Of Color. Each episode Kibe will share a few Game Boy games with Arino to try on the Super Game Boy. After playing each one Arino will choose which he thinks deserves a color remake and then draw what he imagines that would look like. First up is Super Mario Land, Bomber Boy and Heiankyo Alien.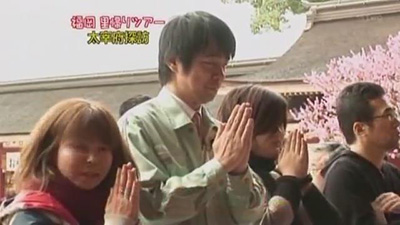 #7 - Fukuoka Trip 8.25
Season 11 - Episode 1
In a special episode of Game Center CX Arino goes on the last leg of a promotional tour of Retro Game Challenge 2 to the home prefecture of a number of staff members, Fukuoka. Things start off with a stroll through a market on the way to Dazaifu Amusement Park which is home to a number of rides that Arino tries out with Watanabe. Then it's Abe's turn to team up with Arino when they try to take down an Ogre at a shooting range. Next stop is a bowling alley where Abe and Arino go head to head in a motorcycle race. The staff then have a little bowling tournament before ending the night with a nice meal. For the game tour itself it's a race against time as Arino and the staff attend fan events in Fukuoka, Osaka and Tokyo in the space of a single day. To prevent himself from getting carpel tunnel Arino doesn't give out the typical autographs and instead slaps down a hand print instead, much to the surprise of the many hardcore fans. There's also a follow up of sorts to the Cannes Special with the show now being sold at the Dubai Character Expo.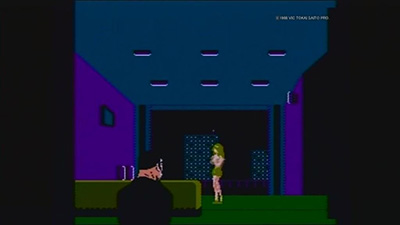 #8 - Golgo 13: Kamigami no Tasogare (Golgo 13: Top Secret Episode)
Season 13 - Episode 1
Arino's challenge, should he choose to accept it, is to take down a global conspiracy in Golgo 13: Top Secret Episode. The star of Top Secret Episode is Duke Togo, codename: Golgo 13, a professional assassin who finds himself entwined in a dastardly plot which threatens the entire planet. With the clock ticking Arino will only have one shot to foil the plan and save the world. JJ Club One Zero Zero (or is it 100?) has been selected as the TamaGe for the 100th broadcast of the show. The number 100 is actually a misnomer as the mammoth amusement center has 125 arcade machines and 20 different activities to enjoy. Spoilt for choice, Arino settles for playing some Irritating Stick and having a Virtual On battle against a little boy. Arino is lured into Inoko MAX's tiny apartment where the AD explains the premise of this season's new segment. Shocking Videos: MAX, as he's called it, will feature the most shocking footage from the world of videos games which Arino will be forced to endure. First up are 4 shocking scenes from 3 games, Excitebike, Balloon Fight and Elevator Action.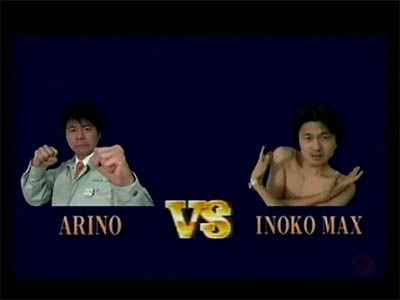 #9 - Street Fighter II
Season 6 - Episode 1
The veritable masterpiece, Street Fighter 2, serves as the opener for season 6. Since this genre of game is atypical for the show it's decided that an ending that is as equally out of the ordinary is required. No arcade trip this episode but instead we have a report from the Tokyo Game Show including highlights from a Game Center CX stage show as well as Arino's visit to the show's merchandise booth. The new segment for this season will be The Romance Never Ends, a segment focusing on some of the most risqué moments in gaming. First up is a candid moment from the anime based game, Magical Taruruuto-kun.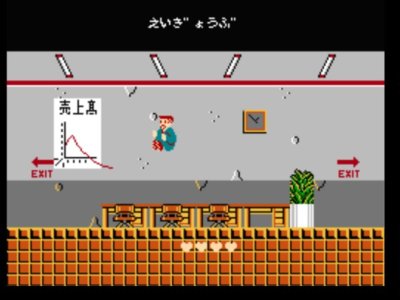 #10 - Taito: Takeshi no Chousenjou (Takeshi's Challenge)
Season 1 - Episode 1
In the first episode of Game Center CX, Arino visits Taito to learn it's history and play one of it's most difficult and cruel games Takeshi no Chousenjou. Upon first entering Taito he marvels at the Space Invaders machine. Tomohiro Nishikado, the creator of Space Invaders comes and discusses with Arino the history and impact of the game and they challenge one another to a game. After this Arino meets Akira Saito to discuss the Densha de GO! series. As the tour continues he finds out nobody from the original development team of Takeshi no Chousenjou is left so he meets Tetsuo Egawa instead to discuss it. To find out more about the legendary game he talks to Kazuhiro Hayashi who presents Arino with guidebooks for the game. Finally we see Arino tackle Takeshi no Chousenjou which includes various hilarious snippits of him getting frustrated at the game's bizarre challenges such as singing karaoke, and waiting one hour without pushing anything. Does Arino complete Takeshi's insane challenge? Watch and find out!
#11 - Super Chinese (Kung Fu Heroes)
Season 16 - Episode 1
Arino goes HIYA! in the first installment of the Super Chinese series on the Famicom.
#12 - Ape Escape (1)
Season 20 - Episode 1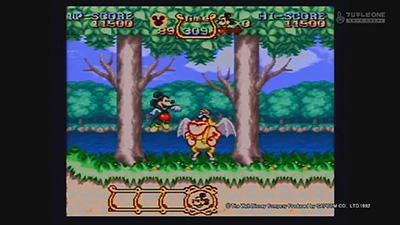 #13 - Mickey no Magical Adventure (Magical Quest Starring Mickey Mouse)
Season 17 - Episode 1
Season 17 is a special season, the 10th anniversary season! In the first episode of this special season, Arino plays his first Disney game, the Capcom-made Magical Quest for the SNES. Can Arino-Mickey rescue Pluto and save the land from the clutches of the evil Emperor Pete?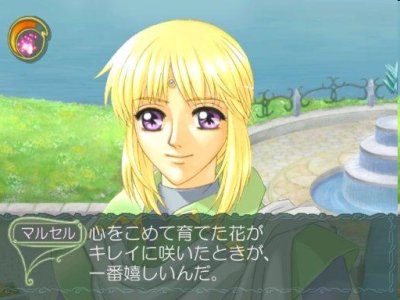 #14 - Koei: Angelique Trois 7.33
Season 1 - Episode 2
Arino visits the headquarters of Koei to speak with the two men behind the Dynasty Warriors and Nobunaga's Ambition series of games. He then speaks to a PR representative about another of their popular series, Angelique before taking on the latest addition to the dating sim series, Angelique Trois. It's quite a change of pace from Arino's last challenge but that may work against him as he relaxes and opens his heart to his many suitors.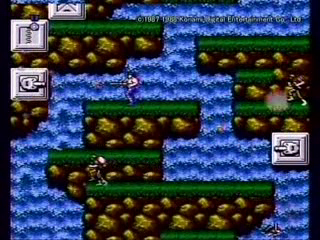 #15 - Contra
Season 5 - Episode 2
The Konami classic Contra is the featured challenge for this episode and its renowned co-op gameplay may offer Inoko MAX a chance to redeem himself after his poor showing last episode. The TamaGe for this episode features a wonderful store with a variety of nostalgic candy and game machines. There's also a great cast of supporting characters including classic movie stars, robots, aliens and idols. Aces Of Hardware this time will focus on the the obscure Cassette Vision from the even more obscure manufacturer, Epoch. While most of its games require a lot of imagination to enjoy Pakpak Monster has a very recognisable protagonist.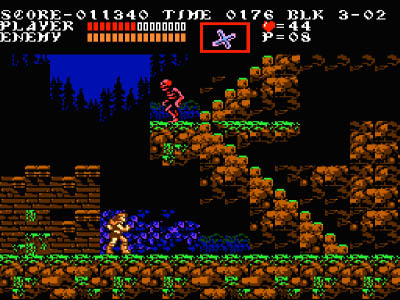 #16 - Akumajou Densetsu (Castlevania III: Dracula's Curse)
Season 6 - Episode 2
One of the most revered and hardest series on the NES, Castlevania makes its challenge debut when Arino challenges Castlevania 3. Arino will have to call on everything he has learnt over the years in order to slay the prince of darkness once and for all. If that all sounds a but too heavy then there's a TamaGe to an establishment that is a mix of arcade and diner complete with sexy outfits for wall decorations. After some light gaming Arino decides to treat the staff to a meal of his choosing. A sexy moment from a decidedly unsexy game is shown in this week's The Romance Never Ends when we take a peek at the classic detective game, Murder At The Dragon's Temple In Kyoto.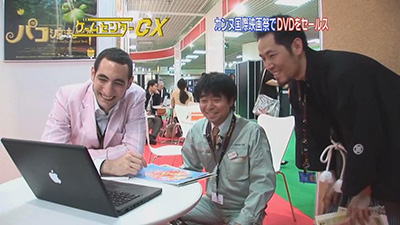 #17 - The Kacho Goes to the Cannes Film Festival
Season 9 - Episode 2
First there was South Korea, now the Chief is hitting the red carpet at the Cannes film festival to sell the show at the international film and TV market. It's not all business however as Arino visits a number of local stores and arcades. At one particular store Arino looks at their selection of Japanese games before blowing the mind of the owner with a little surprise. When they hit a local arcade, Arino and Tojima get the thrill of their lives in a full body roller coaster experience. Even with all of this we're introduced to a new segment for season 9, the Famicom Mange Café, which will focus on comic series devoted to video games. This first segment shines a light on one of the better known series of this type, Famicom Rocky.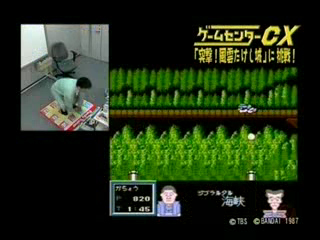 #18 - Power Pad: Attack! Takeshi's Castle Showdown (Family Trainer)
Season 3 - Episode 2
Arino's body is pushed to its limit as he challenges the power pad game, Attack! Takeshi's Castle Showdown. Based on the hit TV series of the same name, it stars the maniacal Beat Takeshi, who you may remember as the star of the eponymous, Takeshi's Challenge. To take a break, Arino visits a lovely convenience store in Odawara containing a number of addicting prize games. There is one prize game in particular that catches Arino's fancy and before he even has a chance to buy some candy, might end up bankrupting him. Arino continues his quest for glory in Ring Ring Tactics by trying to solve the mystery of the vanishing battle screen.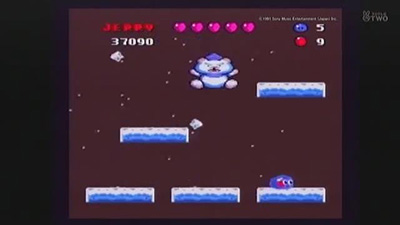 #19 - Jerry Boy (Smart Ball)
Season 14 - Episode 2
Another of Game Freak's lesser known games is the subject of today's challenge when Arino slowly rolls his way to victory in Smart Ball. Will Arino be able to clear 8 stages and rescue the princess or will the curse afflicted Jerry Boy be stuck as a slime ball forever? Jambo is an arcade situated near a railway station that's usually frequented by salary men but today Arino will be paying it a visit. Arino and Takahashi take their aggression out on the pitch in Pro Evolution Soccer before teaming up to shoot baddies in the latest Time Crisis release. There's some more mental gymnastics in To Catch A Catch Copy as the guys try to identify which games had taglines about growing stronger with Mario, a reluctant hero and a hard but fun game.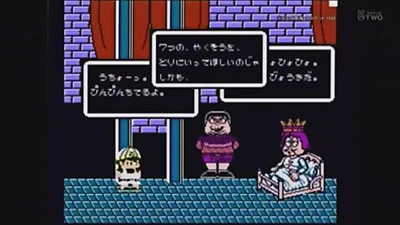 #20 - Kakefu Kun no Jump Tengoku: Speed Jigoku (Kid Kool) 8.00
Season 12 - Episode 2
Another season and another game featuring an obscure Japanese child star. It's Kid Kool starring Kakefu-kun who, as we will come to learn, is no longer living a celebrity life of excess. For today's TamaGe, Arino heads to Nikoniko Shop where he immediately encounters a classic car themed coin flipper outside. He then heads inside to enjoy a bit of Metal Slug with Nakayama and a meal with Watanabe. Next up is another instalment of A Waste Of Color where Arino must declare what he'd like to see remade out of Gargoyle's Quest, Burgertime Deluxe and ONI.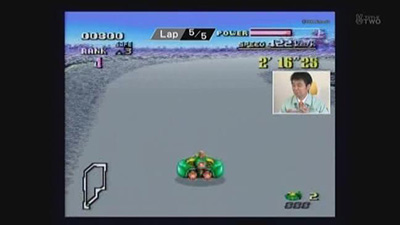 #21 - F-Zero (1)
Season 15 - Episode 2
Arino takes to the hover track when he challenges Nintendo's futuristic racing classic, F-Zero. Arino claims he played the game exhaustively as an adult and so boldly sets the game to the highest difficulty. Will his confidence prove to be his downfall or is he really the fastest thing on no wheels? Today Arino will visit Miharashiya Candy Shop which is referred to as a children's store and it's easy to see why as the place is soon heaving with them. Arino tries to play some In The Hunt and Monster Land in the sea of children until he retreats into the store to buy some candy for himself. Arino and Ms. Nishiyama discover the true meaning of love when they read a key scene from Fire Emblem in Retro Read Aloud.
#22 - Dynamite Headdy (1)
Season 16 - Episode 2
Dynamite Heady is the strange hero of one of Mega Drive's finest, and hardest, platformers. Can Arino figure out this treasure and conquer it?
#23 - Intelligent Qube (2)
Season 19 - Episode 2
With a new generation of consoles came a new level of difficulty so it is with no great surprise that Arino's challenge of Intelligent Qube required a second instalment. With the rank of Puzzle Manager on the line will Arino be able to rise to the challenge or will his hopes and dream plummet into a bottomless pit of despair? Watch now to find out! In what is a first for a TamaGe Arino will be visiting a book store to promote the release of a puzzle solving adventure book. And how else would one promote such a book other than solving a few puzzles themselves which is exactly what Arino has been tasked with doing. In the second installment of the new hit segment, DJ Monster, Arino will be spinning There's Always Tomorrow and Mark Of Courage on the ones and twos in order to see who will emerge triumphant.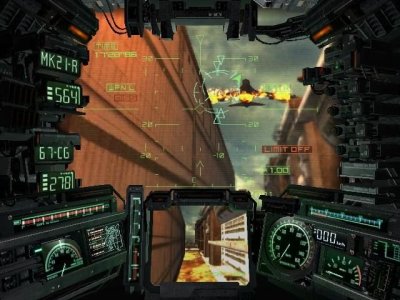 #24 - Capcom: Tekki (Steel Battalion) 7.50
Season 1 - Episode 3
Arino enters the Capcom building in Osaka and meets his first interviewee: Keiji Inafune, the creator of Mega Man and Onimusha, among others. Then he interviews Hiroyuki Kobayash and Atsushi Inaba. Lastly, Arino takes a seat in the Fuji Multi-Theater for some extra-special playtime with Tekki (Steel Battalion).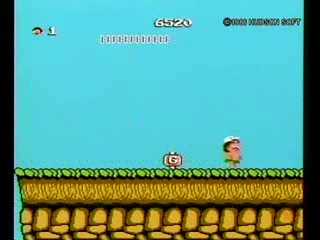 #25 - Adventure Island 9.00
Season 4 - Episode 3
There won't be any Takahashi Meijin appearance to save Arino during his challenge of another Hudson classic, Adventure Island. Will the ADs be a suitable replacement for this brutally difficult game? An arcade with the unusual title of Amusement VIKING is the venue for this week's TamaGe. Things become even more unusual when Arino exhibits actual skill when taking on a prize machine before moving on to play some of the rare VS. Super Mario Bros. For Secret Trick Jet Stream Arino receives a request for an Ice Climber glitch. In Project: DVD the staff continue their discussion over what challenges deserve to make it onto the set. The challenge that they finally settle on was one of the longest in the show's short history.