Fresh Meat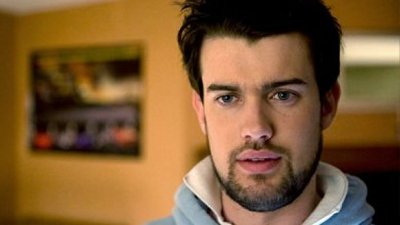 #1 - Episode 8 8.22
Season 2 - Episode 8
The end of the academic year is coming close and with it is the need for the housemates to make some huge decisions. Josie has to decide what to do with her life. Kingsley finds himself moving in to a one-bedroom flat with Heather, before some old feelings re-emerge just when he least expects them. Sabine manages to blow Howard's mind with her news. Oregon's relationship with Dylan comes to a head at Jean Shales' book launch.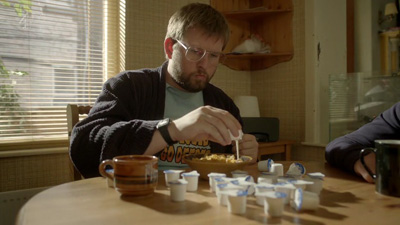 #2 - Episode 8 8.20
Season 1 - Episode 8
Josie embarks on a 'girl power' booze and sex fest with help from Vod. JP helps Ralph organise the Love Cloud club night but it clashes with his dad's funeral.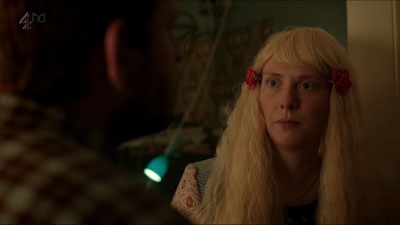 #3 - Episode 7 8.02
Season 3 - Episode 7
Word gets out that it's Howard's birthday, and Candice insists they throw him a party. Unfortunately, not everyone sees the gathering in quite the same terms.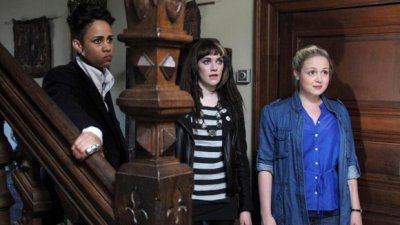 #4 - Episode 4 7.99
Season 2 - Episode 4
It's the Easter break and JP invites the gang to stay at his country house, but it's not as idyllic as it seems.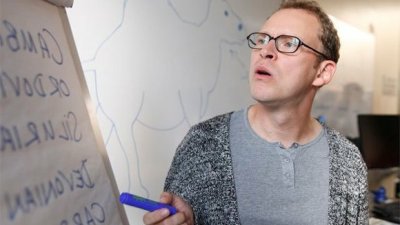 #5 - Episode 6 7.95
Season 2 - Episode 6
Kingsley is dissatisfied with the quality of teaching on his geology course and makes an official complaint, but when a field trip goes awry, things come to a head for him and JP. Josie deals with the fallout of her bad decision, and Vod's future as a student is put in jeopardy when she faces an upcoming drug test.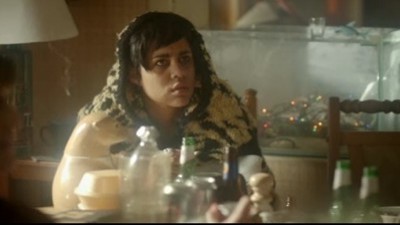 #6 - Episode 6 7.92
Season 1 - Episode 6
Oregon is distraught to learn that her childhood horse is dying, culminating in the revelation that she isn't called Oregon at all, but Melissa.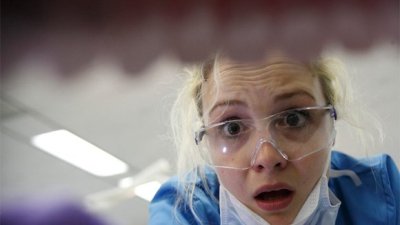 #7 - Episode 7 7.92
Season 2 - Episode 7
Kingsley is forced by Heather to confront his dreams of being a musician after she signs him up for an open mic night at the Student Union. After she is not invited to attend a poetry seminar by the renowned poet John Frobisher, Vod becomes determined to gate-crash the event.
#8 - Episode 5 7.92
Season 3 - Episode 5
Vod announces that her mum is coming to stay and, when she arrives, she is not what anybody expected.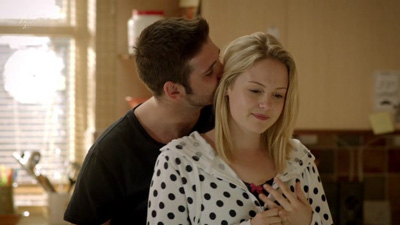 #9 - Episode 7 7.91
Season 1 - Episode 7
Oregon resolves to break off her affair with Professor Shales, but he wrong-foots her by leaving his wife and turning up on her doorstep. Brian begs Howard to resume their friendship.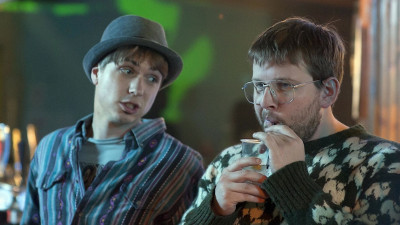 #10 - Episode 1 7.90
Season 3 - Episode 1
Howard and JP try to coax some female freshers to join their dry-slope skiing society, while Vod's summer fling turns up unexpectedly. And the gang go to visit Josie in Southampton where she's now studying. But her traffic-light party creates a few problems for Kingsley.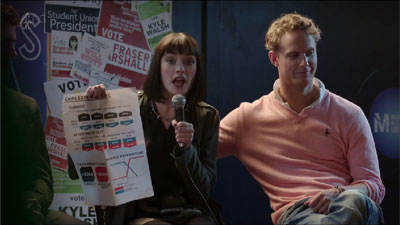 #11 - Episode 8 7.88
Season 3 - Episode 8
Following last week's party some relationships and friendships are on the rocks. Oregon battles it out against Vod in the Student Union elections. Josie and Kingsley reach an unusual arrangement to overcome their relationship issues. Howard realises that it's now or never with Candice.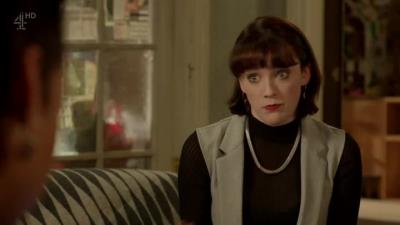 #12 - Episode 6 7.86
Season 4 - Episode 6
In the last-ever episode of the comedy, the housemates' finals are over and most of them are enjoying their freedom as they wait to find out how they have fared - but not everyone is happy with the results. There are revelations galore on graduation day, but will they be hosting the ultimate alternative ball or will they have to flee Manchester under cover of darkness? Luckily, Vod has an idea on how to have the best party ever.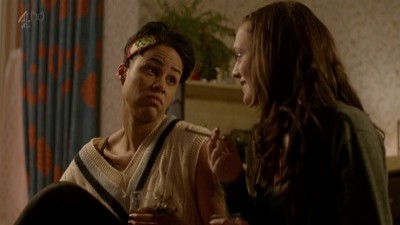 #13 - Episode 2 7.86
Season 2 - Episode 2
A spate of muggings on campus leave the gang concerned about their safety, while JP is confined to his bed with mumps. Kingsley makes an announcement that leaves Josie reeling.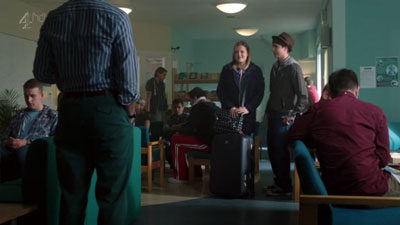 #14 - Episode 4 7.84
Season 3 - Episode 4
Having been rejected by Sam for cheating in the quiz, JP makes it his mission to win her back.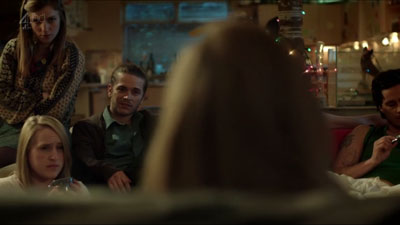 #15 - Episode 2 7.83
Season 3 - Episode 2
Vod comes up with a plan to get rid of her holiday romance. Howard likes a girl but JP thinks she's out of his league, so he tries to poach her in order to restore the natural order of things.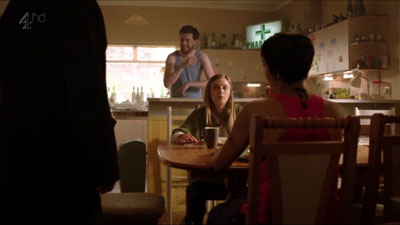 #16 - Episode 3 7.77
Season 3 - Episode 3
Realising how serious Javier has become since their wedding, Vod tries to dump him, but it's not that simple...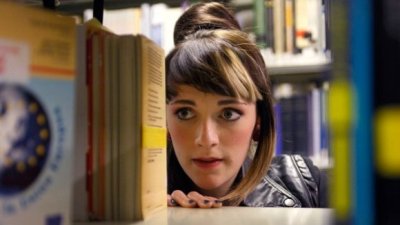 #17 - Episode 5 7.76
Season 2 - Episode 5
Things go from bad to worse when Josie makes a catastrophic error of judgement. A chance encounter leads Oregon to fall for a sexy librarian, JP makes a 'local' friend, Vod falls in love and Howard turns detective in a bid to catch an intruder.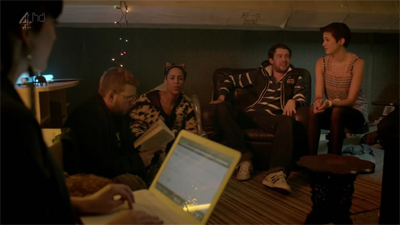 #18 - Episode 1 7.75
Season 2 - Episode 1
It's the beginning of the Spring Term and Kingsley has returned with a whole new image. Josie has decided to turn over a new leaf by becoming friends with Heather, a girl from her course and a self-styled 'mental dental'. JP's great friend Giles has transferred from Exeter. Vod is skint and Paul Lamb, the invisible flatmate has gone, so it's time to find a replacement...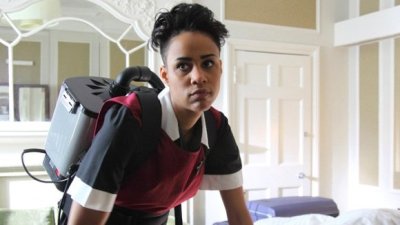 #19 - Episode 3 7.73
Season 2 - Episode 3
A geology careers fair sets the boys against each other as they battle for lucrative internships. Oregon is thrown together with Tony again, as she attempts to secure funding for her new magazine.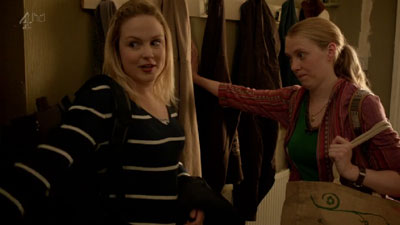 #20 - Episode 6 7.71
Season 3 - Episode 6
The housemates get radical as they participate in a university sit-in which Oregon has organized to demonstrate against the forced deportation of a hot Tunisian guy.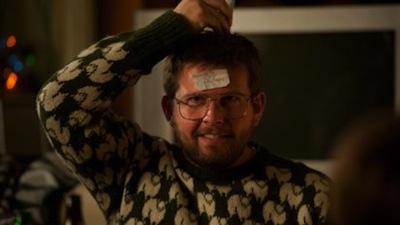 #21 - Episode 4 7.71
Season 1 - Episode 4
Kingsley is forced to confess to Josie that he is a virgin, and she offers to 'cure' him. But the deal is undercut when Kingsley unexpectedly winds up having sex with drama queen Ruth.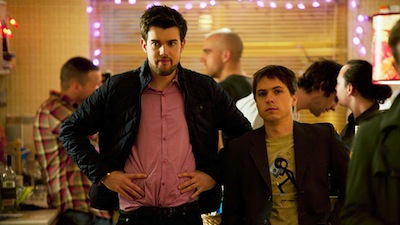 #22 - Episode 2 7.69
Season 1 - Episode 2
The housemates are in social Siberia so they decide to throw a party, spearheaded by Josie in the hope that she and Kingsley will get together, but her plans are scuppered by her boyfriend!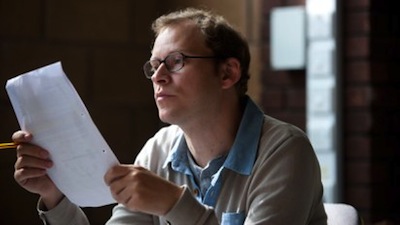 #23 - Episode 3 7.66
Season 1 - Episode 3
Oregon and Prof Shales's flirtation reaches bizarre new levels when he pays her to clean his oven. And enticed by Ruth the alluring drama queen, Kingsley rashly switches courses to drama.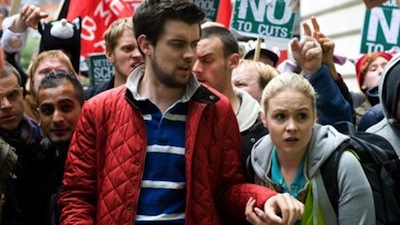 #24 - Episode 5 7.60
Season 1 - Episode 5
Vod finds out about Oregon's affair with Shales, while Kingsley is pursuing Ruth at a student demo when they get kettled with Josie, and Kingsley's two-timing is exposed.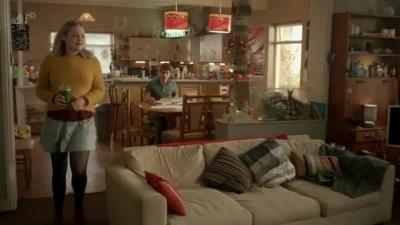 #25 - Episode 5 7.58
Season 4 - Episode 5
JP hires a revision barge and persuades Howard to join him aboard, Kingsley's relationship begins to disintegrate leaving him a physical wreck and Oregon has serious cramming to do if she is to qualify for a prestigious American scholarship in the US. Tickets for the alternative graduation ball Vodstock are selling very well, but Vod gets on the wrong side of hired security for the event and the housemates end up having to barricade themselves in the cellar.