Drop Dead Diva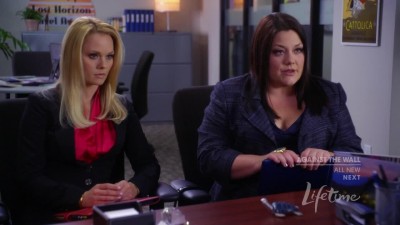 #1 - Change of Heart 8.62
Season 3 - Episode 13
A respected judge requests Jane's help on the case of a man in death row who wants to donate his heart to his ill sister.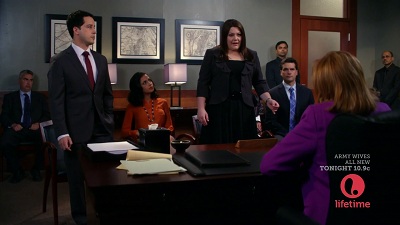 #2 - Happily Ever After 8.47
Season 4 - Episode 5
Jane creates an international crisis when she seeks asylum for a young Bhutanese woman who is being forced to marry a prince. Meanwhile, Parker and Kim defend a teacher who is accused of making illicit online videos with his wife.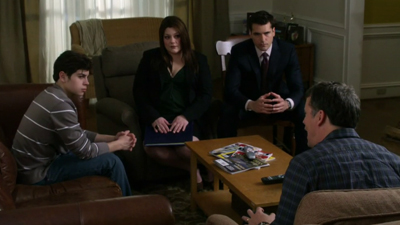 #3 - Home 8.43
Season 4 - Episode 2
Jane and Grayson team up on a case involving a 16-year-old video game genius; Kim represents her father in an eviction case; the firm's new investor involves himself in Jane's personal life; Stacy and Nikki go into business together.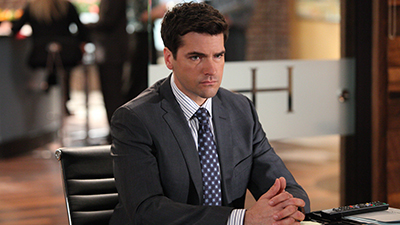 #4 - The Real Jane 8.39
Season 5 - Episode 2
Jane finds herself working side-by-side with "Old Jane", who's now in the body of a hot model named Brittney. Together they race the clock to defend a former client of "Old Jane's" who's on death row for killing a former classmate. Grayson and Kim take on the case of mild mannered father and mattress salesman, Cyd Pinar, who believes he is wrongfully terminated for dressing like a drag queen. Kim struggles with Parker's absence.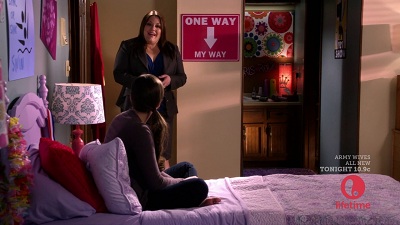 #5 - Crushed 8.36
Season 4 - Episode 7
Jane defends a former babysitting charge who is accused of murdering another teen. Meanwhile, Parker tries to woo a potential investor in the firm; and Teri and Stacy discover some news about Owen that leaves Jane devastated.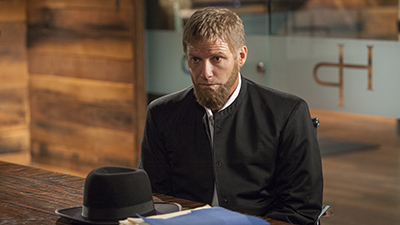 #6 - Jane's Secret Revealed 8.36
Season 5 - Episode 13
Jane offers to represent an Amish farmer in a life or death legal case against a big oil company. Grayson helps a dominatrix try to collect a debt from one of her clients. When Grayson and Jane finally reveal their feelings for each other, they're interrupted by a visitor who threatens to reveal everything.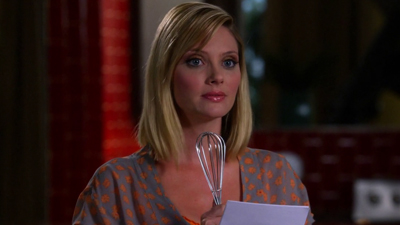 #7 - Road Trip 8.35
Season 4 - Episode 8
Jane tries to process the news about Owen; Jane and Grayson head to Stanford Law School as guest lecturers for Jane's old teacher; Parker asks Kim to take a case the Gina has brought to the firm; Kim and Teri discover a secret about Gina.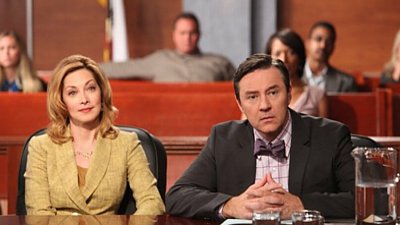 #8 - Lady Parts 8.31
Season 4 - Episode 10
Jane defends Deb's mother when she is sued by a dance student; Grayson and Kim defend the decency of a sculpture.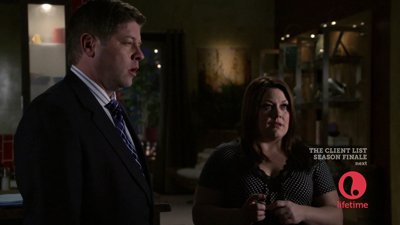 #9 - Freak Show 8.29
Season 4 - Episode 3
Jane takes on a wrongful termination case; Kim and Parker represent Owen's sister in her divorce hearing; Grayson helps Stacy and Nikki with legal matters for their business.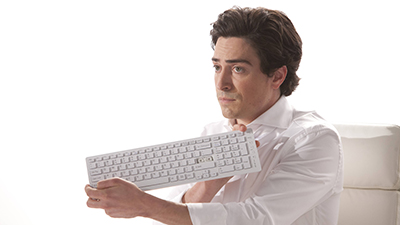 #10 - No Return 8.28
Season 6 - Episode 10
Jane deals with the death of Grayson. Grayson meets Jane's old guardian angel Fred in Heaven, and pleads for his help to get him back to Jane.
#11 - Freeze the Day 8.27
Season 2 - Episode 13
Kim works on a case with Claire, who is determined to win at all costs; Stacy lands a commercial, but Fred grows jealous of the man playing her husband; and a case involving cryogenics has Jane and Grayson thinking about Deb.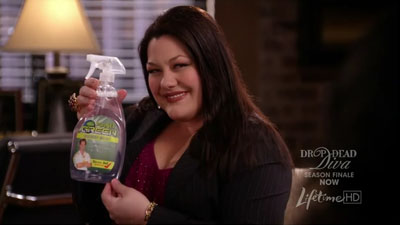 #12 - Bad Girls 8.26
Season 2 - Episode 12
Jane works a case involving cyber bullying; Grayson meets Vanessa's parents; and Kim takes on a divorce case for Parker's former partner and discovers her client has ulterior motives.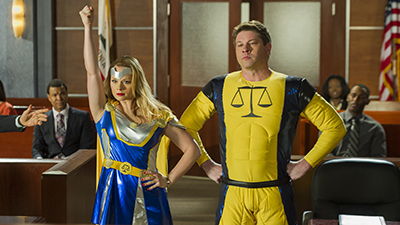 #13 - Hero 8.25
Season 6 - Episode 12
Kim and Owen are unsupportive about Jane's new romance; Kim is rescued from a mugging by a masked superhero; Jane represents a mother whose son died at a football camp.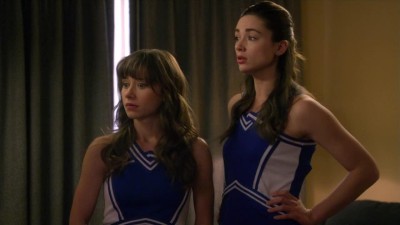 #14 - He Said, She Said 8.24
Season 3 - Episode 8
Jane and Grayson clash when Jane represents a college student who accuses someone from Grayson's alma mater of date rape; and Jenna tricks Kim into assisting in her divorce settlement.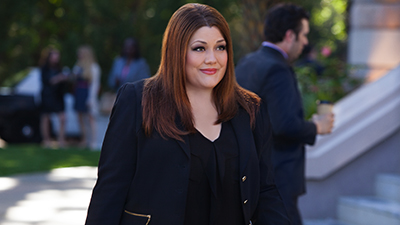 #15 - It Had To Be You 8.23
Season 6 - Episode 13
Owen and Kim try to talk to Jane about her relationship with Ian; Teri realizes that Ian is responsible for ruining her chances at stardom; Owen and Jane find themselves on opposite ends of a case.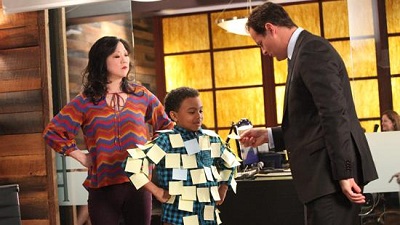 #16 - Winning Ugly 8.23
Season 4 - Episode 4
Jane and Kim take on a case suing the producer of a reality show; Parker's son shows up at the firm; Teri agrees to help Stacy; Grayson and Owen compete.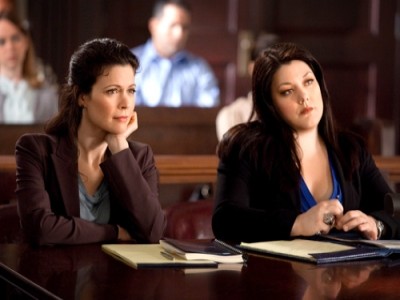 #17 - Last Year's Model 8.21
Season 2 - Episode 9
Jane brings in an age discrimination case only to have Parker hand it over to Kim. Grayson takes on a real estate case where his clients claim their house is haunted and gets closer to Vanessa. Fred decides to help Stacy with her money woes by hiring her to serve divorce papers.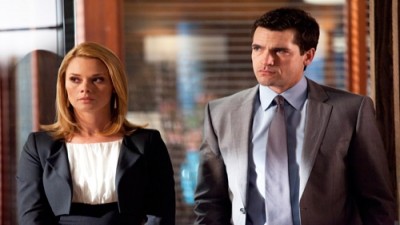 #18 - A Mother's Secret 8.21
Season 2 - Episode 7
When Deb's mom Bobbi requests Jane's help in a legal matter, Jane discovers Bobbi had secrets of her own while she takes on a case involving a lab technician who is accused of stealing lab secrets. Meanwhile, Kim and Grayson work on a custody case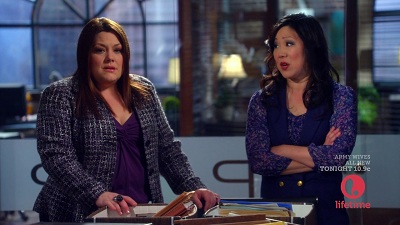 #19 - Rigged 8.20
Season 4 - Episode 6
A faulty oil rig leads to the death of an engineer; Parker's ex-wife fights for sole custody of their son; Jane battles uncertainty about where Owen is and what it means for their upcoming nuptials.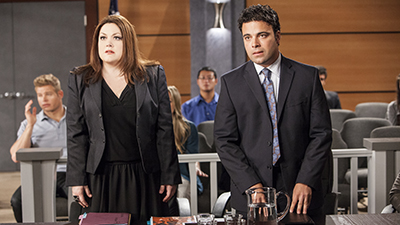 #20 - 50 Shades of Grayson 8.20
Season 5 - Episode 8
Following a long night at a bachelorette party, Jane ends up at the U.S./Mexico border to defend the bride's fiancé, whose bachelor party went south of the border. Jane must get the groom back into the U.S. in time for the wedding. Kim represents a housewife who claims that her online erotic novel has been plagiarized by a major publisher. Meanwhile, a mysterious man appears at the firm, yet his motives remain unclear to the lawyers of Harrison & Parker. Owen struggles with his new role as Stacy's sperm donor.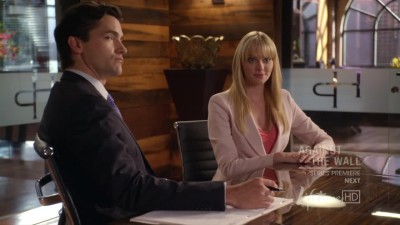 #21 - Closure 8.19
Season 3 - Episode 6
Jane works pro bono on a murder case for the DA's office, where she learns that old Jane used to work and had a tryst with the current DA. Elsewhere, Grayson represents Stacy when a mother accuses her of persuading her teen to purchase products via her video blog; and Parker thinks Kim is dating, so he asks Fred to snoop.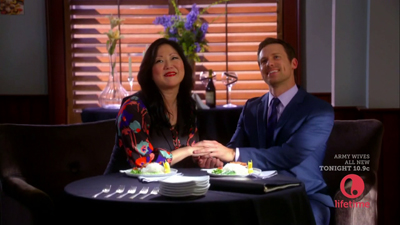 #22 - Family Matters 8.19
Season 4 - Episode 11
Jane represents the mother of a teenage girl who is on life support; Teri and Luke pretend to be Jane and Owen at a wedding menu tasting with a celebrity caterer; Grayson and Kim take a case involving a sperm donor.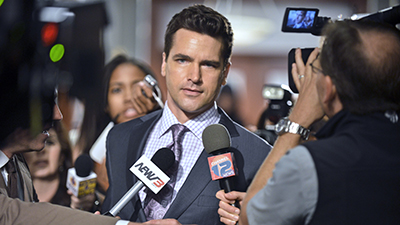 #23 - Trust Me 8.19
Season 5 - Episode 9
Jane defends a troubled socialite and through a series of unfortunate legal turns puts the future of the firm in jeopardy. Meanwhile, Grayson represents a man who was thrown off of a commercial flight for claiming to be a vampire; and Owen shares some tough news with Stacy.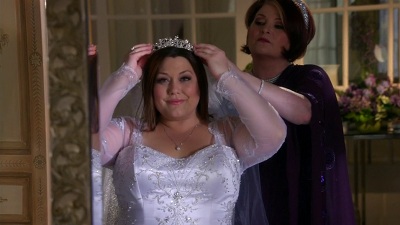 #24 - Jane's Getting Married 8.18
Season 4 - Episode 13
A woman refuses life-saving surgery to remove a tumor because the cancer has suddenly made her brilliant; a songwriter is sued over claims that her lyrics lead fans to attempt murder; Grayson reveals his feelings for Jane on her wedding day; Parker discovers Kim's secret.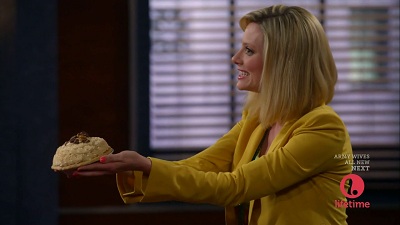 #25 - Pick's & Pakes 8.16
Season 4 - Episode 12
Jane becomes an Internet sensation when she accidentally gives Nancy Grace a black eye on live television; Stacy's business is in jeopardy.