Boston Legal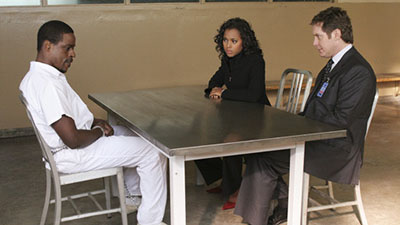 #1 - Death Be Not Proud 8.48
Season 1 - Episode 17
Chelina asks Alan to assist her in Texas because her former client is getting executed but may be innocent of the crime. An old friend of Denny and Shirley asks them for legal representation when she charged with having sexual encounters for a fee. Lori files a complaint about Denny with Shirley and Paul and they seriously consider doing something about it; especially when they suspect he performed an unethical act on his recent case.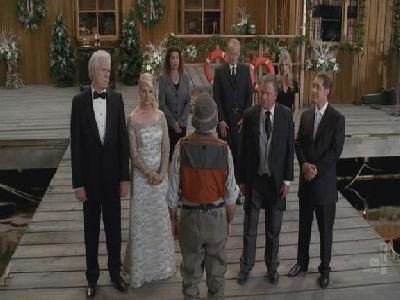 #2 - Last Call (2) 8.39
Season 5 - Episode 13
Part 2 of the series finale. Shirley's dream of a church wedding doesn't turn out as she planned. Instead, she and Carl say their "I do's" on a dock at Nimmo Bay, along with another couple in a very special double ceremony.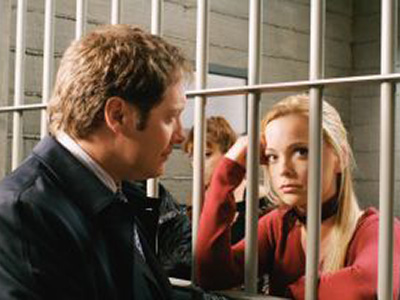 #3 - Legal Deficits 8.35
Season 2 - Episode 10
After kidnapping a witness and physically assaulting a priest, Brad is put on trial and enlists the help of Denny and Shirley to bail him out. Meanwhile, Alan's hands are full with his secretary's financial troubles when her credit card company charges ridiculous interest rates, putting her $50,000 in debt.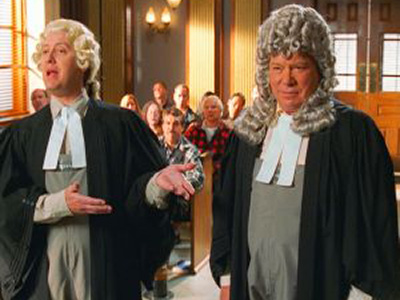 #4 - Finding Nimmo 8.31
Season 2 - Episode 3
Denny takes Alan to Nimmo Bay, Canada, to help him get over his breakup with Tara. Catherine confesses to Bernard's murder. Sara and Garrett take extreme measures to help Denise challenge her husband's alimony demands in their divorce proceedings.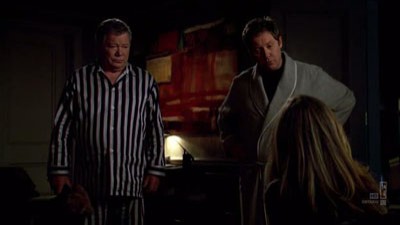 #5 - True Love 8.30
Season 5 - Episode 4
Alan Shore is called upon by ex-flame Phoebe Prentice to prove her husband's innocence in the murder of a nurse. But deep down, Alan's unrequited love for Phoebe makes him hope that her husband is guilty so that they can rekindle their relationship.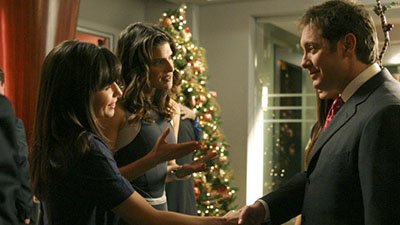 #6 - Hired Guns 8.29
Season 1 - Episode 10
Lori and Brad defend a woman who is accused of murdering her husband and his mistress while they were in bed together. Alan's life is endangered when he helps a woman whose ex-husband plans to kidnap their children.
#7 - The Court Supreme 8.28
Season 4 - Episode 17
Alan Shore gets the dream of a lifetime for an attorney when he is asked to present an appeal to the Supreme Court in the case of a mentally challenged man who has been sentenced to death for the rape of a young girl. Meanwhile, Katie Lloyd learns some startling news from Lorraine Weller about Jerry Espenson's new girlfriend.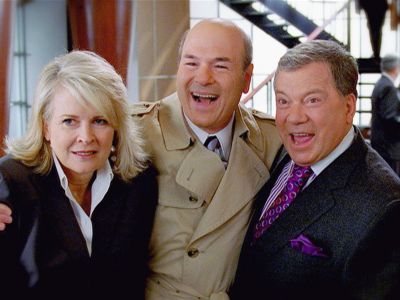 #8 - Deep End of the Poole 8.27
Season 2 - Episode 24
Name partner Edwin Poole returns from a mental institution to Crane, Poole and Schmidt, ready to jump back in, but Shirley has reservations when he decides to sue a candy company. An A.D.A. with a grudge against Alan brings charges, accusing him of advising his client to flee when a guilty verdict was inevitable. Meanwhile, Brad and Denise decide where to take their relationship.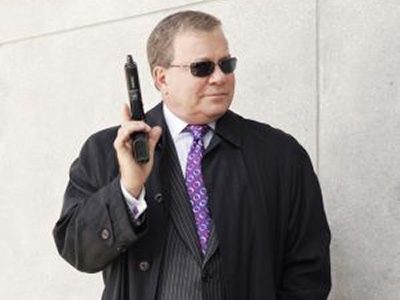 #9 - Gone 8.26
Season 2 - Episode 9
When the FBI's hands are tied with red tape, Brad helps Denise go undercover as a rogue agent in order to find a missing boy who is close to her heart. But when legal and ethical roadblocks appear, they must make some difficult decisions. Meanwhile, Denny's nonchalance regarding the use of firearms becomes a real concern for the other senior partners when he shoots a homeless man in the head with a paintball gun.
#10 - Witches of Mass Destruction 8.25
Season 2 - Episode 6
The firm takes on two milestone cases. First, Shirley and Denise represent Christian and Wiccan parents who are outraged by a public school's Halloween celebrations, but the case takes a turn for the worse when the clients begin arguing amongst themselves. Meanwhile, Denny and Alan's friendship is tested when Alan helps Cassie sue the US military for the loss of her brother.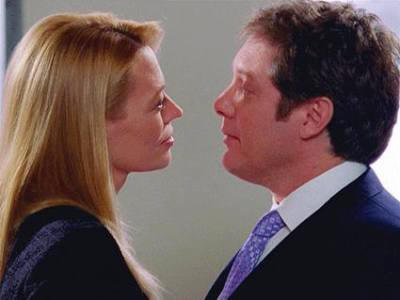 #11 - BL: Los Angeles 8.25
Season 2 - Episode 27
While in LA, Alan takes on the case of TV star Courtney Rae, who is arrested after shooting a photographer who she mistakes for a stalker, but Denny and Barry make life difficult when they won't stop making sexual advances toward their client. Meanwhile, Denise resorts to underhanded tactics to eliminate Marlene from the picture, but the plan backfires when she is caught by Paul, and Brad enlists Shirley's help in trying to persuade the judge in his niece's trial to lower the sentence.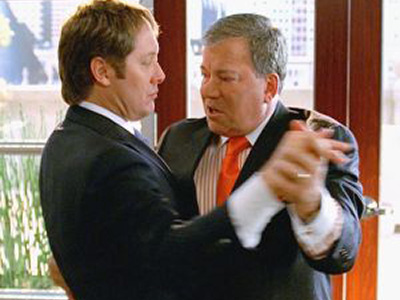 #12 - Helping Hands 8.24
Season 2 - Episode 12
Alan finds himself all alone against the firm when he decides to defend Jerry Espenson from charges of attempted murder, torture and terrorist threats. Denise and Daniel Post get closer as Daniel second chairs a case against parents who are constantly harassing their daughter's teacher. Meanwhile, Paul is worried about the impact Denny's pending nuptials may have on the firm.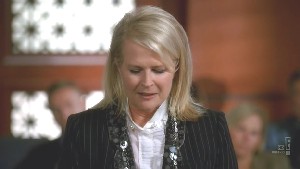 #13 - Made in China (1) 8.23
Season 5 - Episode 12
Part 1 of the series finale. Shirley seeks an injunction to prevent a Chinese company from buying out Crane, Poole & Schmidt. Denny gets arrested for breaking into a neighbor's home.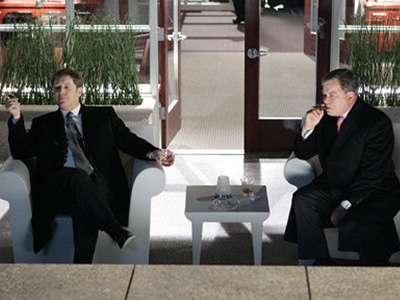 #14 - Race Ipsa 8.22
Season 2 - Episode 23
When Denny shoots his therapist in self-defense, the senior partners, fed up with his rogue behavior, begin to enact plans to remove him from the firm. Meanwhile, Alan enlists the help of Chelina in a racially-charged case involving a black man arrested for being in a white neighborhood, and Brad asks Denise to teach him to be a better kisser.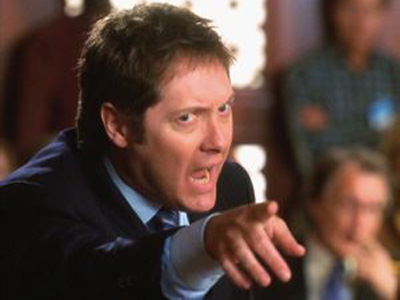 #15 - Schadenfreude 8.19
Season 2 - Episode 2
The Kelly Nolan trial continues, but Alan, Denny and Brad fear the worst when Kelly's cold demeanor begins to turn off the jury. Meanwhile, Garrett and Sara are enlisted to help Denise in her divorce settlement and Malcolm convinces Tara to represent Johnny Damon, Edwin Starr's nephew, whose performance of "War" strikes a nerve at a nightclub.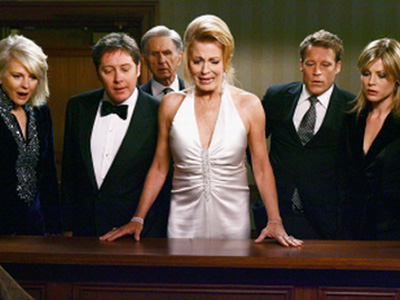 #16 - ...There's Fire! 8.18
Season 2 - Episode 17
Shirley, Paul and Brad batten down the hatches as Bev files for divorce hours after her marriage to Denny and demands half of his assets. Alan helps defend an old friend who was fired for smoking on her private time.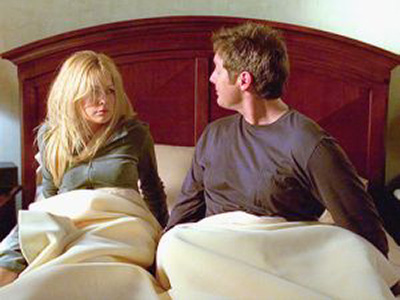 #17 - The Ass Fat Jungle 8.17
Season 2 - Episode 8
Denise finds herself wanting to sue her own client when Boston's most celebrated plastic surgeon is under fire for unorthodox techniques. Shirley takes on a difficult case involving an Alzheimer's patient which touches her personally. Meanwhile, Alan and Denny fight their own demons as Alan asks his new secretary to protect him from night terrors and Denny undergoes an MRI.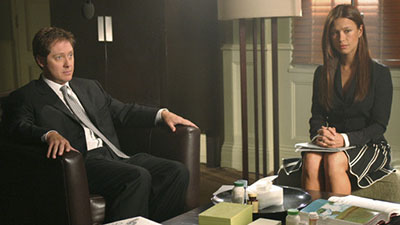 #18 - Head Cases 8.15
Season 1 - Episode 1
When name partner Edwin Poole shows up to a staff meeting without pants, visiting attorney Brad Chase is asked to stay on at the Boston branch of Crane, Poole & Schmidt to keep Denny Crane in check. Lori's case involving one of the firm's most important clients turns ugly when it turns out the man his wife is sleeping with is Denny. Alan takes on the case of a young black child who was turned away from playing the part of Annie, allegedly due to the color of her skin.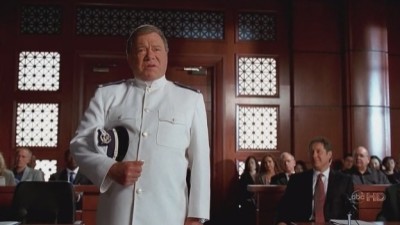 #19 - Patriot Acts 8.15
Season 4 - Episode 20
Patriotism is in the air as Alan and Denny celebrate their acceptance into the Auxiliary Coast Guard. But when the town of Concord, Massachusetts decides to secede from the United States, Alan accepts the case, and deeply offends Denny. The case takes a personal turn when Denny represents the opposing side in court.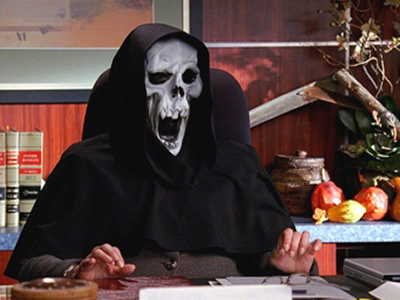 #20 - Trick or Treat 8.15
Season 3 - Episode 7
Denise begins a bizarre search for the remains of her fiancé, who has been scattered around the country, and Alan once again must defend Jerry Espenson, who is accused of purgery.Meanwhile, Jeffrey Coho is sued by Lincoln Meyer for defamation of character in the Judge Hooper trial, and a meeting between Denny and Bethany's mother leads to an unexpected reunion.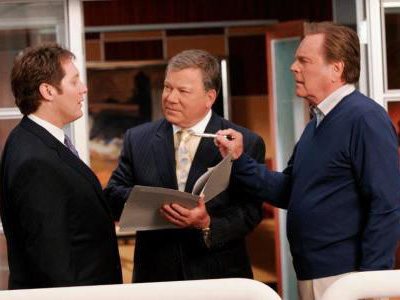 #21 - Spring Fever 8.14
Season 2 - Episode 26
Shirley once again helps Professor Cabot, whose research into human sexual behavior gets him into trouble when he's caught with a prostitute. Marlene and Denise continue their fight for the spot to become partner by trying to assist. Meanwhile, Denny takes Alan to LA when he pays a visit to the West Coast branch of Crane, Poole & Schmidt, but his motives become clear once Alan meets Barry Goal, and Brad is shocked to discover his niece is arrested for participating in a drug "pharming" party.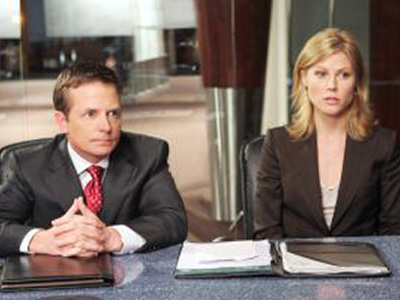 #22 - The Cancer Man Can 8.14
Season 2 - Episode 11
Paul recruits Denise to help him defend a cancer patient who used his wealth to guarantee he would not get a placebo during a drug study. Meanwhile, Alan goes too far in trying to convince the senior partners to promote "Hands" to partner, and Denny finds himself falling in love with a woman he meets at a charity event.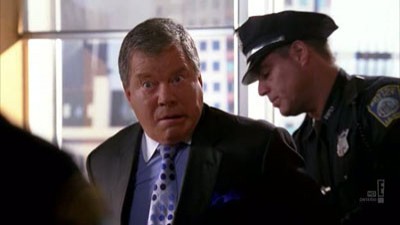 #23 - Dances with Wolves 8.14
Season 5 - Episode 3
Denny Crane is arrested yet again for carrying a concealed firearm after he shoots a man in self defense who's attempting to mug him and Jerry Espenson. Meanwhile, Alan Shore fights for a sex surrogate's right to joint custody of her daughter -- while grappling with the fact that he was a former client of hers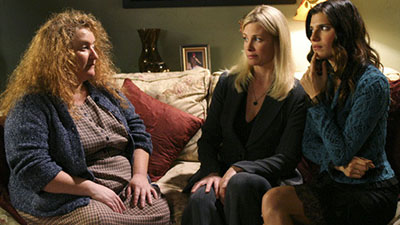 #24 - An Eye for an Eye 8.14
Season 1 - Episode 5
With Tara as second chair, Alan defends a hypochondriac who is suing his medical doctor for malpractice. Sally assists Lori defends a man who killed a guy who beat him up four years ago with a martial art punch. Paul and Brad help Denny take on Edwin Poole's old case where their client, Holcomb Pharmaceuticals, is being sued for bilking senior citizens out of millions of dollars.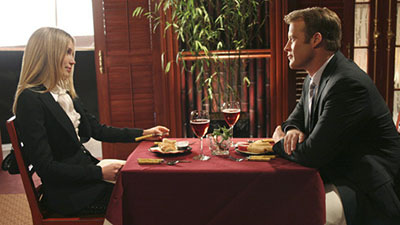 #25 - It Girls and Beyond 8.13
Season 1 - Episode 13
Brad becomes attracted to his client who being sued for having a relationship with her boss merely for financial purposes. To make matters more difficult, Brad convinces himself that she is lying about her being a lesbian. Alan is asked to second chair on Denny's trial case where a doctor is being sued for prescribing a drug that has not been FDA approved. While working on that, Denny is on a personal mission to prove that he is a competent attorney. Meanwhile, the staff tries to deal with Alan's out-spoken new assistant, Catherine Piper.