The BEST Episodes of Toriko
Every episode ever - ranked by fan votes!
Last Updated: Dec 4, 2019
Toriko is a hunter of precious foods regularly hired by restaurants and the rich. A man with superior skills to capture the ferocious, evasive and rare animals that complete the ultimate dinner courses. Komatsu, his current accomplice, is a timid chef inspired by Toriko's greatness. Together, Toriko and Komatsu, journey on the quest for the course of their lives.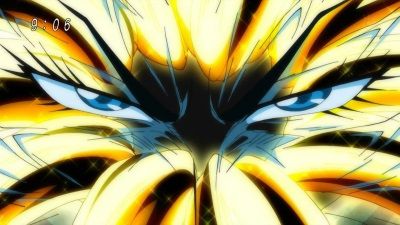 #1 - Duel! Sani VS Tommyrod
Season 3 - Episode 39
Sunny puts his heroic hair to the ultimate test in a bombastic battle with Tommyrod and his grotesque army of deadly insects!
6 votes
#2 - Shock! The True Identity of the Mastermind 'Joa'!!
Season 3 - Episode 44
After the legendary Knocking Master Jiro unmasks the terrifying evil before them, his life is endangered by his affection for Granny Setsuno! Will Toriko arrive in time to save them both!?
6 votes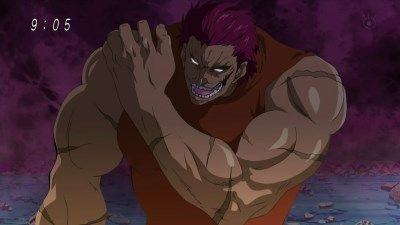 #3 - Counterattack! Zebra Gets Moving!!
Season 3 - Episode 41
Zebra evens the odds by unleashing the furious power of his voice, Setsuno tangles with an old rival, and Komatsu is shocked to find Toriko on the losing end of a battle!
5 votes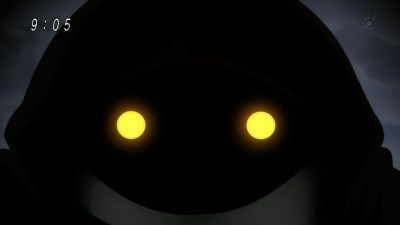 #4 - History's Greatest Enemy! 'Joa' Appears!!
Season 3 - Episode 43
Toriko's awesomely destructive battle with Starjun is interrupted by the arrival of Joie, an unbelievably deadly adversary who has the power to turn good into evil!
6 votes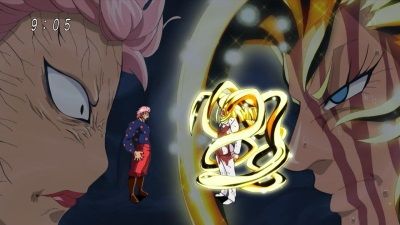 #5 - The End is Here! Sunny's Final Power!
Season 3 - Episode 40
Sunny's bloody battle with Tommyrod reaches its horrific end, and Brunch finds himself locked in an electrifying battle with an immortal warrior that cannot be destroyed!
5 votes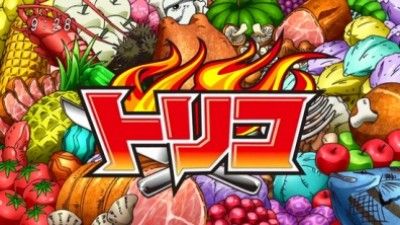 #6 - The Gourmet Reviver and the Legendary Soup's Location!
Season 1 - Episode 32
Toriko heats things up in a heroic attempt to end the insect onslaught! Elsewhere, Komatsu finally reaches the location of the Century Soup - only to find that there is no soup!
6 votes
Writers: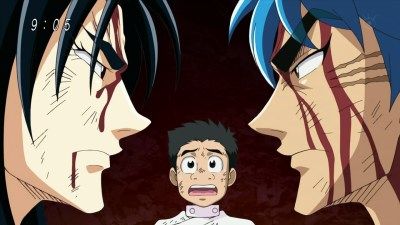 #7 - Toriko's Counterattack! Ultimate Routine!!
Season 3 - Episode 42
Komatsu's heartbroken wailing helps revive a battered Toriko, who suddenly unleashes a devastating attack that harnesses the power of a great warrior's imagination!
6 votes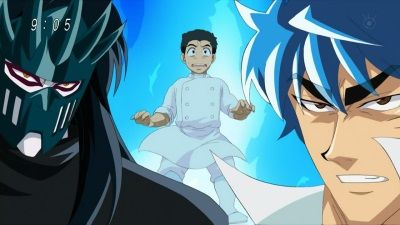 #8 - Protect Komatsu! Toriko vs. Starjun!
Season 3 - Episode 34
When Komatsu's life is threatened, Coco, Zebra, and Sunny spring into action to defend the little chef, but the main attraction is a brutal showdown between Toriko and Starjun!
6 votes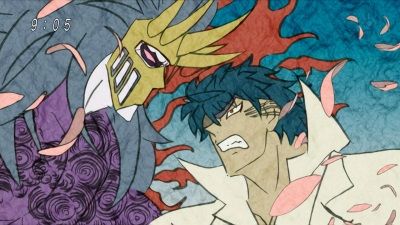 #9 - Savage Battle! Toriko's Strongest Attack!
Season 3 - Episode 35
Toriko pulls no punches in his slugfest with Starjun, Rin wages her own unique brand of war, and an army of chefs give the Gourmet Corp. more than they bargained for!
6 votes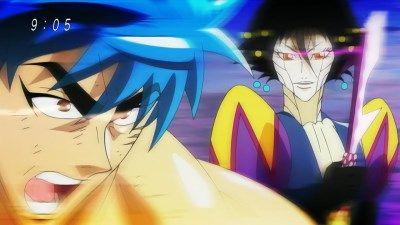 #10 - The Beginning of the End! Toriko vs. Joa!!
Season 3 - Episode 45
Toriko and Starjun forge an unlikely alliance to save Komatsu from a deadly adversary, and a riveting flashback reveals the tragic story of Froese the God Chef!
6 votes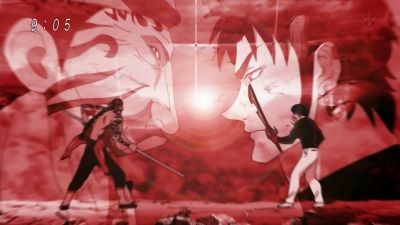 #11 - A Deadly Struggle! Coco VS Grinparch
Season 3 - Episode 38
Thanks to Komatsu's super culinary skills, Coco and Toriko have the strength to carry on their battles with two of the Gourmet Corp.'s most powerful monsters!
5 votes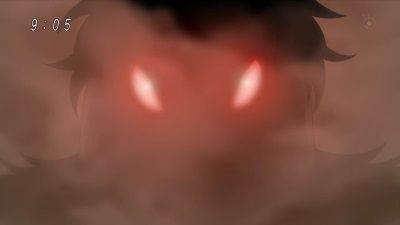 #12 - The Terrible Trump Card! The Gourmet World Monsters, the 'Nitro'
Season 3 - Episode 37
The IGO's chances for victory take a serious hit when the Gourmet Corp. unleashes the horrifying monsters Nitro and the Scum Beasts!
4 votes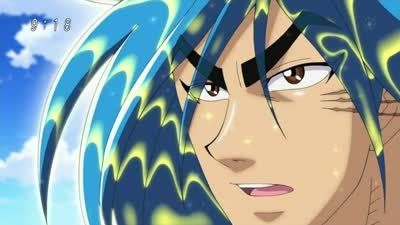 #13 - Mighty and Unrivaled! One Who Has Mastered Food Honor!
Season 3 - Episode 10
Toriko uses his new technique - and the strength he gained by eating the Bubble Fruit - to easily destroy a giant green monster, but the Master of Chowlin Temple may not be so lucky!
6 votes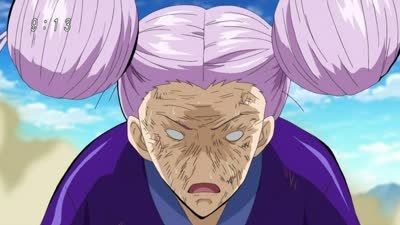 #14 - 'National Treasure Class' One-Swing 100 Million Yen Techniques! Toriko VS Granny Chiyo
Season 3 - Episode 11
Toriko shows off an awesome array of powerful new techniques in his battle with Granny Chiyo, but the arrival of a mysterious and terrifying GT Robot puts their bout on hold!
6 votes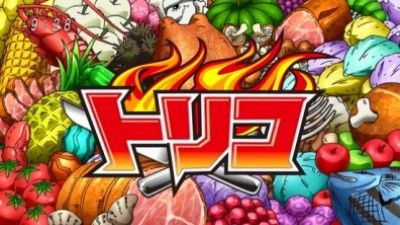 #15 - The Victory! Match and Takimaru's Desperate Attack
Season 1 - Episode 31
Takimaru relies on lessons from his past to settle the score with his flexible foe, and Match puts his blade to the ultimate test against an opponent clad in Crash Turtle armor!
5 votes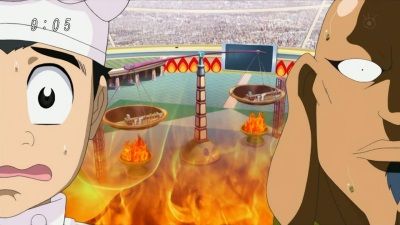 #16 - Live or Die? Death in the Balance Cooking!!
Season 3 - Episode 31
Komatsu must reach the next round of the Cooking Fest without the help of his special Melk knife, but advancing could send the little chef headed toward a fiery fate!
7 votes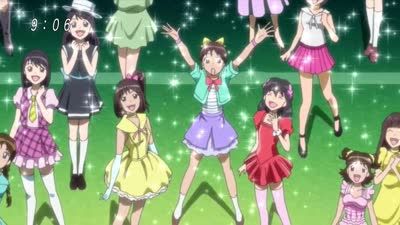 #17 - Climax! The Remaining Worst Ingredients!
Season 2 - Episode 45
Toriko keeps his team in the game by surviving mouthfuls of Shock Lemons and Nitro Cherries, but if Livebearer can withstand a bite of poison potato - all will be lost!
4 votes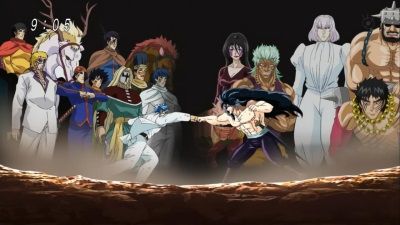 #18 - Top Showdown! IGO vs. Bishokukai
Season 3 - Episode 36
The epic battle at Cooking Stadium rages on as Toriko and Starjun continue to throw down. If Toriko's going to be triumphant, he's can't pull any knife-and-fork punches.
4 votes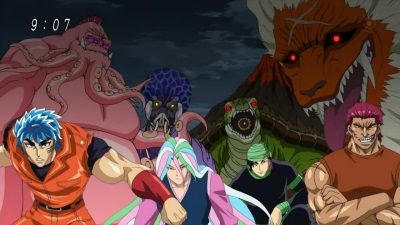 #19 - The Battle to Determine the Fate of Mankind!! The Four Beasts VS the Four Heavenly Kings!!
Season 3 - Episode 16
Humanity watches in horror as the Four-Beasts easily destroy the military's strongest weapons, but all hope is not lost - the Heavenly Kings are about to join the fight!
5 votes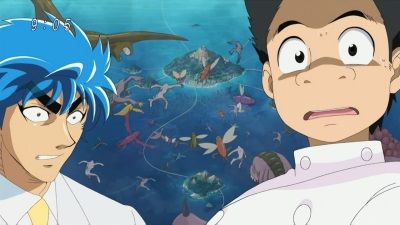 #20 - The Outbreak of War! The Bishokukai.'s Fierce Full-scale Offensive!
Season 3 - Episode 33
Komatsu's preparations for the next round of the Cooking Fest are interrupted by an old friend. Meanwhile, Toriko and the rest of the Four Kings brace for the arrival of evil!
5 votes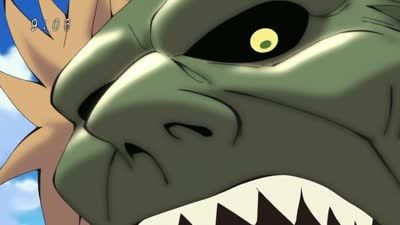 #21 - Tragedy!! The Demise of Shokurin Temple... Farewell, Komatsu!!
Season 3 - Episode 9
Toriko pushes himself to the breaking point on his hunt for the Bubble Fruit, and a Bishokukai raiding party wreaks havoc at Chowlin Temple!
6 votes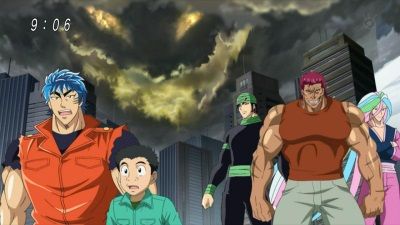 #22 - The Four Heavenly Kings Gather! The Gourmet World Beasts the 'Four Beasts' Awaken!
Season 3 - Episode 15
The Four Heavenly Kings share a mega meal together, Komatsu learns the secret to preparing Bubble Fruit, and the human world braces for the arrival of the Four-Beasts!
6 votes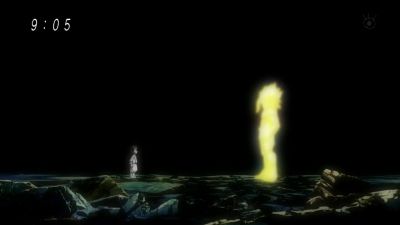 #23 - May Komatsu's Yells Reach Him! Toriko Awakens!!
Season 3 - Episode 47
With the Four Kings utterly defeated, Joie is about to take Komatsu away, until Toriko tries one last, desperate gambit, which could make him lose control of himself and kill even his dearest friends! Meanwhile, the final battle between Ichiryu and Midora ends with a bang!
9 votes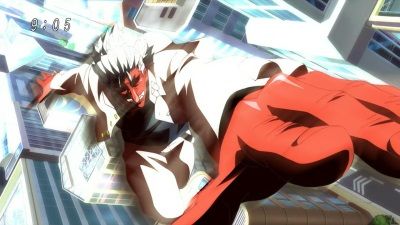 #24 - The Legendary Chef Tengu Branchi Appears!!
Season 3 - Episode 29
Komatsu falls far behind the field in the prestigious cooking festival, but when a top-ranked bad boy suddenly enters the competition, things could get even worse!
7 votes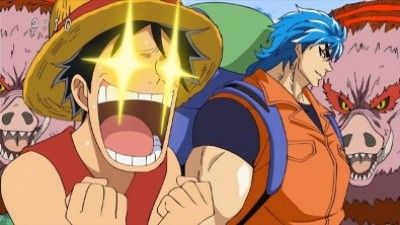 #25 - Arrival on Gourmet Island! The Gourmet Hunter Toriko Appears!
Season 1 - Episode 1
After eating the Hungry-la Bird that they captured, Luffy and Toriko team up again to save Nami and Komatsu who have been kidnapped by the Cocoalas.
18 votes