The BEST Episodes of The Real Housewives of Melbourne
Every episode ever - ranked by fan votes!
Last Updated: Jul 18, 2020
When it comes to style and glamour Melbourne is the jewel in Australia's crown. It's the city where fashion, food and culture reign supreme. But relationships in this high society are like four seasons in one day, fine one minute, stormy the next. And Melbourne's Housewives know that they had better be careful because it's a long way to fall.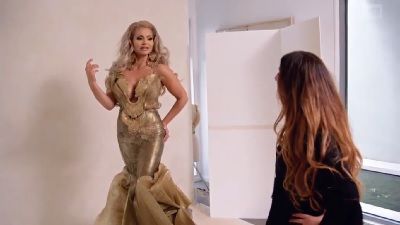 #1 - Getting Into The Spirit
Season 4 - Episode 9 - Aired Jan 31, 2018
Jackie takes to the stage for her debut Shine It Up show in front of 300 eager fans. Venus holds a make-up masterclass showcasing her new contouring cosmetics, and reveals her true self. In an effort to bid farewell to the ghosts currently haunting her house, Gamble invites the girls to a seance.
47 votes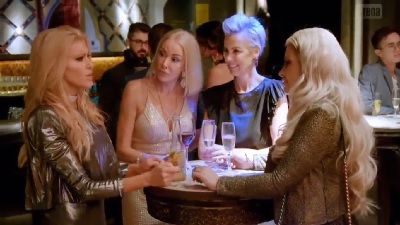 #2 - It's My Party I'll Invite Who I Want To
Season 4 - Episode 6 - Aired Jan 10, 2018
Venus, Lydia and Gina catch up but it's the ongoing feud between Lydia and Jackie that dominates the conversation. Unsurprisingly, Jackie has a very different take on things to Lydia and she heads over to Chyka's place for a chat. After successfully launching her accessories range Sally is now preparing to open her hotel in Bali. When Gamble shares her suspicions that their new house is haunted with Rick and Luke, the boys aren't so sure. Then, the girls celebrate Jackie's 37th birthday in style, with the notable exception of Lydia. Jackie takes everyone by surprise by inviting them on an overseas trip, motivating Venus to patch things up with Gamble.
41 votes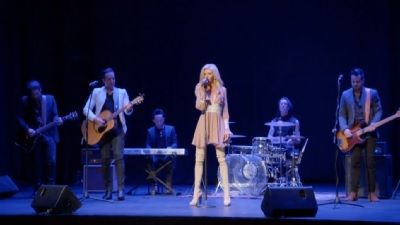 #3 - The Great Divide
Season 4 - Episode 11 - Aired Feb 14, 2018
Gamble brings Rick to tears with her anniversary gift. Later, Lydia hosts a dinner for the girls and the night descends into chaos after Lydia attempts to say a few words about each of the girls.
45 votes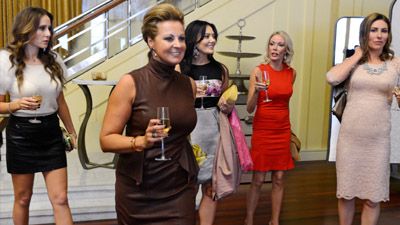 #4 - Pick a Side
Season 1 - Episode 2 - Aired Mar 2, 2014
After Jackie's psychic reading Gina heads to the States to see her partner. Chyka invites the wives to a food tasting at historic Mural Hall. Jackie's upset about Gina's departure, is the friendship over before it's begun?
45 votes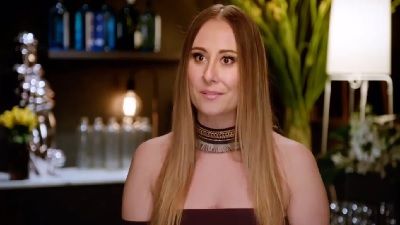 #5 - Tequila Sunset
Season 4 - Episode 8 - Aired Jan 24, 2018
The Housewives set sail for some fun in the sun on a catamaran off Cabo's coast but, beneath the calm waters, a storm is brewing between Gina and Sally.
43 votes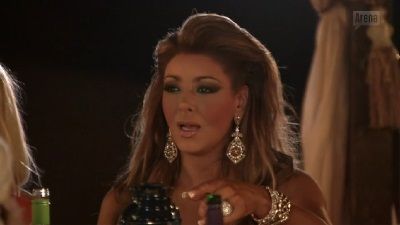 #6 - Desert Storm
Season 3 - Episode 9 - Aired Apr 17, 2016
After an impassioned dinner in the Dubai desert that frightens the camels, the wives recover over retail therapy in the souks before heading off to another explosive group dinner.
63 votes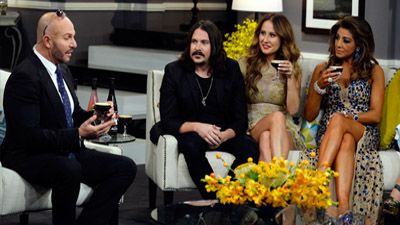 #7 - Reunion - Part 1
Season 1 - Episode 11 - Aired May 4, 2014
A new glamorous group of Real Housewives is set to take Australia by storm! The Real Housewives of Melbourne follow six sophisticated ladies who enjoy the lavish pampered and cultured lifestyle of Melbourne.
25 votes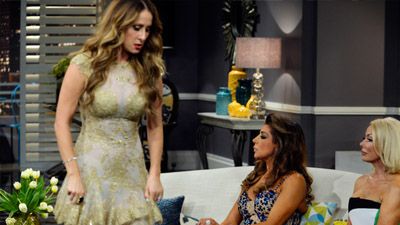 #8 - Reunion - Part 2
Season 1 - Episode 12 - Aired May 11, 2014
A new glamorous group of Real Housewives is set to take Australia by storm! The Real Housewives of Melbourne follow six sophisticated ladies who enjoy the lavish pampered and cultured lifestyle of Melbourne.
22 votes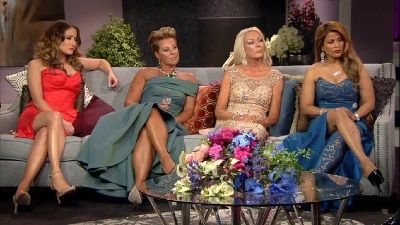 #9 - Reunion (Part 2)
Season 2 - Episode 13 - Aired May 17, 2015
Follow six sophisticated ladies who enjoy the lavish pampered and cultured lifestyle of Melbourne.
28 votes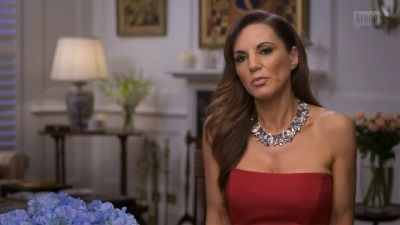 #10 - Join The Club
Season 3 - Episode 1 - Aired Feb 21, 2016
It's great to see all the women are back but the new girl Susie must be wondering what planet she's landed on after inviting them over for a baking day and a full on brawl ensues.
68 votes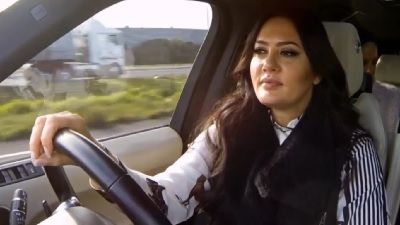 #11 - Dishing The Dirt
Season 4 - Episode 4 - Aired Dec 27, 2017
Sally and Gamble get together over lunch to discuss the mystery surrounding Venus and the photos. Venus advises her younger sister Rebecca that it's time to tell their father that her wedding is off. Lydia organises a day of truffle hunting in the country, giving Sally the chance to confront Venus about the photos. Meanwhile Janet, Jackie and Gamble chopper off to Levantine Hill Vineyard. The three are determined to get to the bottom of the mystery surrounding Venus, and with Janet's latest intel, things are set to get interesting.
52 votes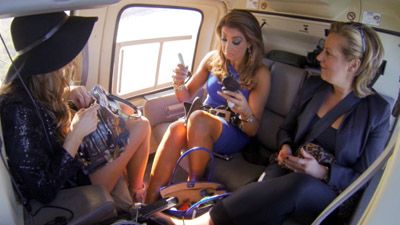 #12 - Travelling North
Season 1 - Episode 7 - Aired Apr 6, 2014
Hoping to repair some burnt bridges between the ladies, Chyka invites them to the Elandra resort at Mission Beach. The breathtaking helicopter ride there provides a welcome distraction from the growing tension.
23 votes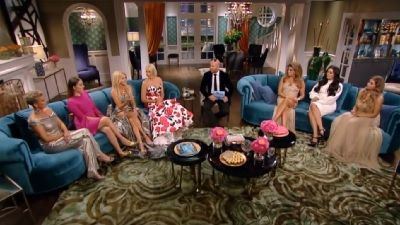 #13 - Reunion
Season 4 - Episode 12 - Aired Feb 21, 2018
The housewives come together with Alex Perry for the most explosive reunion yet. With bullying and body image on the agenda there are sure to be a few bombshells dropped.
40 votes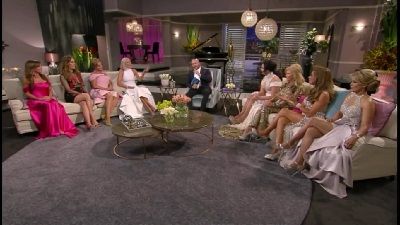 #14 - Reunion
Season 3 - Episode 12 - Aired May 15, 2016
After the most explosive season ever, temperatures soar as the ladies reunite for a fiery reunion. The Housewives air their grievances with tears, tantrums and plenty of allegations. Hosted by Alex Perry.
62 votes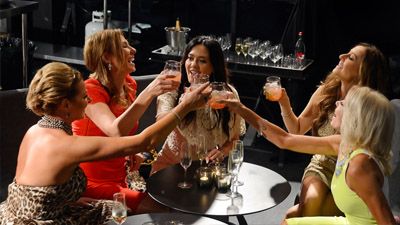 #15 - No Show or Go Show?
Season 1 - Episode 8 - Aired Apr 13, 2014
The ladies return from Mission Beach with more baggage than they started out with and all somewhat stunned at the turn of events. Can Chyka's fancy soiree at Luminare iron things out and will Gina even show up?
26 votes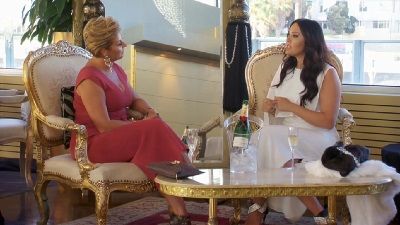 #16 - Waterfront
Season 3 - Episode 11 - Aired May 1, 2016
Lydia's mum celebrates her 69th birthday, Gina launches 'Gina' the perfume and the ladies get together for a final dinner slash showdown. Pettifleur's feeling a little unloved after Lydia's outburst at Glasshouse and meets up with her sister Gillian to try and get things back on track. Meanwhile Lydia still wants PF to attend her mum Lina's 69th birthday party even though some of the other wives aren't as welcome. Jackie gives Susie an emotionally charged psychic reading focusing on family past, present and future. Gina's perfume launch is a moment of nervous pride and delight as friends and family immerse themselves in a cloud of her essence. Pettifleur and Gamble have become unexpected allies after a rocky start but Lydia, sensing her alliances are depleted, seeks an audience with Chyka in the hope of righting things between them. Finally, all the ladies reunite for a last dinner at the Waterfront Port Melbourne. But as often happens with the Real Housewives of Melbourne, the night starts off wonderfully then quickly hits the skids.
74 votes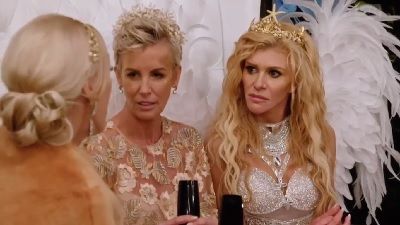 #17 - Midsummer Madness
Season 4 - Episode 3 - Aired Dec 20, 2017
Venus and James are still smarting from Gamble's mockery of their 'lord and lady' titles despite Gina and Lydia's advice to let it go. Chyka invites Janet, Jackie and Sally to her huge country cottage to catch up on the girls' latest antics. Gamble hosts her stepson Luke's 21st fairy themed party where it is revealed that Venus allegedly has some compromising photographs of the girls on her phone.
51 votes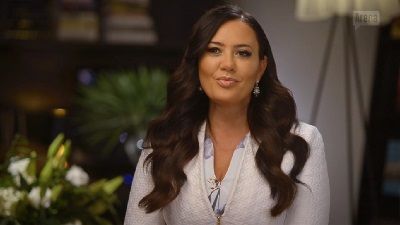 #18 - Portrait of Figaro
Season 3 - Episode 7 - Aired Apr 3, 2016
Chyka hosts a glamorous Middle Eastern dinner, but the thrill is somewhat dampened when Pettifleur and Jackie start sparring
56 votes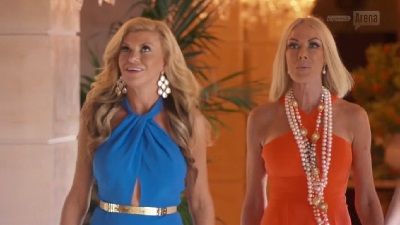 #19 - Gossip Girl
Season 3 - Episode 10 - Aired Apr 24, 2016
As Dubai recovers from the high drama that accompanied the housewives on their trip, the women return to normality back home with family. But it's a normal only they understand.
66 votes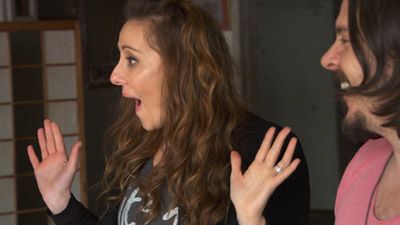 #20 - Birthday Girl
Season 1 - Episode 5 - Aired Mar 23, 2014
Bruce manages to steal Chyka away for a romantic date night. Janet celebrates her birthday by picking up her sparkling three carat diamond ring. Later that day, another Housewife threatens to take the shine off her party.
28 votes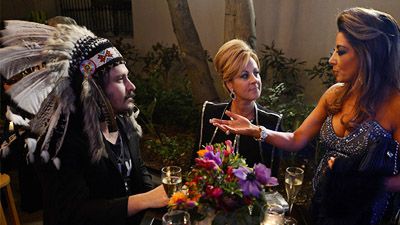 #21 - New Kids on the Block
Season 1 - Episode 3 - Aired Mar 9, 2014
Janet visits Dr Chris Moss for some 'freshening' and asks her new bestie Jackie along for support. Jackie and Ben host an extravagant housewarming party. - See more at: http://www.arenatv.com.au/tv-guide.html?offset=6#sthash.xpSinnn9.dpuf
39 votes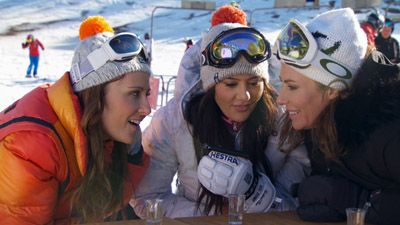 #22 - Ice Queens
Season 1 - Episode 4 - Aired Mar 16, 2014
Lydia invites Jackie and Andrea away for skiing in Thredbo, they bond on and off the slopes. Back in Melbourne, Chyka and Gina help Janet chose outfits for her date that night with a younger man. Could this be a new love?
29 votes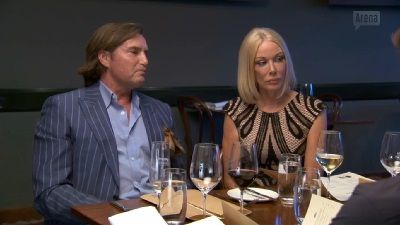 #23 - Bye Bye Byron
Season 3 - Episode 6 - Aired Mar 27, 2016
Bitter sweet life lessons with family. While the weather held for Gamble and Rick's beach ceremony, the heavens finally open all over the reception amid much scrambling for cover and concern for their teetering multi-tiered cake. The new Mr and Mrs Wolfe aren't the only couple of interest given Janet's ex, Brian is working the crowd. Gina's early departure the night before has some of the wives in full on detective mode but when Chyka and Janet chose to question her about it they're quickly cut down by a Gina in fighting form. Family is the priority back in Melbourne: Susie takes her teenager Rupert for a driving lesson and Chessie's made a life changing decision that doesn't sit well with her Mum and Dad. Gina visits her elderly dad in a nursing home where he's suffered a recent fall. As for the love lives: Janet's still keeping her options open meeting up with Christopher again – this time they're joining Susie and Marcello (who showed interest in Byron) on a double date. Things don't exactly pan out as expected. Meanwhile Gina's preparing a family feast for her younger son's birthday. With Gamble still away on her honeymoon Pettifleur and Lydia are invited to join the celebrations. When talk turns to the Gamble/Gina friendship Gina is quick to deflect the blame.
74 votes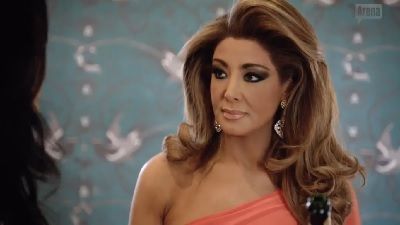 #24 - Sally Can't Wait
Season 4 - Episode 5 - Aired Jan 3, 2018
Sally invites the girls to celebrate the launch of her accessories line, but things go a little pear shaped when Gamble and Venus lock horns and Lydia stirs things up with Jackie and Janet.
49 votes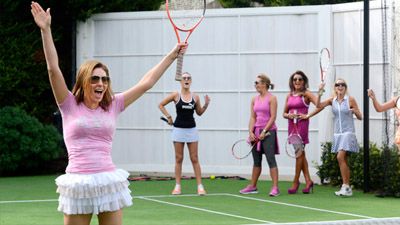 #25 - Anyone for Tennis?
Season 1 - Episode 6 - Aired Mar 30, 2014
The new Liberty Belle Skin Centre building is slow as Andrea anxiously plans a launch party. Andrea hosts a tennis day at her beach house on the Mornington Peninsula. It starts off well but its game on when one of the girls arrives late.
35 votes