The Best Episodes of The Real Housewives of Atlanta
Bravo's cameras turn to the Southern states as the network presents this inside look at the Real Housewives of Atlanta. These women handle the personal dramas that affect their affluent lifestyles with a signature Southern brand of style and grace.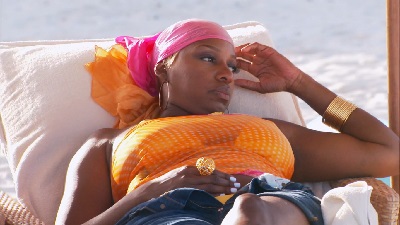 #1 - Fools of Engagement
Season 5 - Episode 8
As the Anguilla trip comes to an end, there is still plenty of unfinished business to be addressed. Kenya hopes to leave the island with at least an engagement ring, while NeNe focuses on squashing her bumpy past with Kandi. Cynthia works to clear the air with Kenya, but Porsha keeps her guard up in case Miss USA decides to come for her again. Tensions rise at the final vacation dinner when one couple gets thrown into the hot seat.
26 votes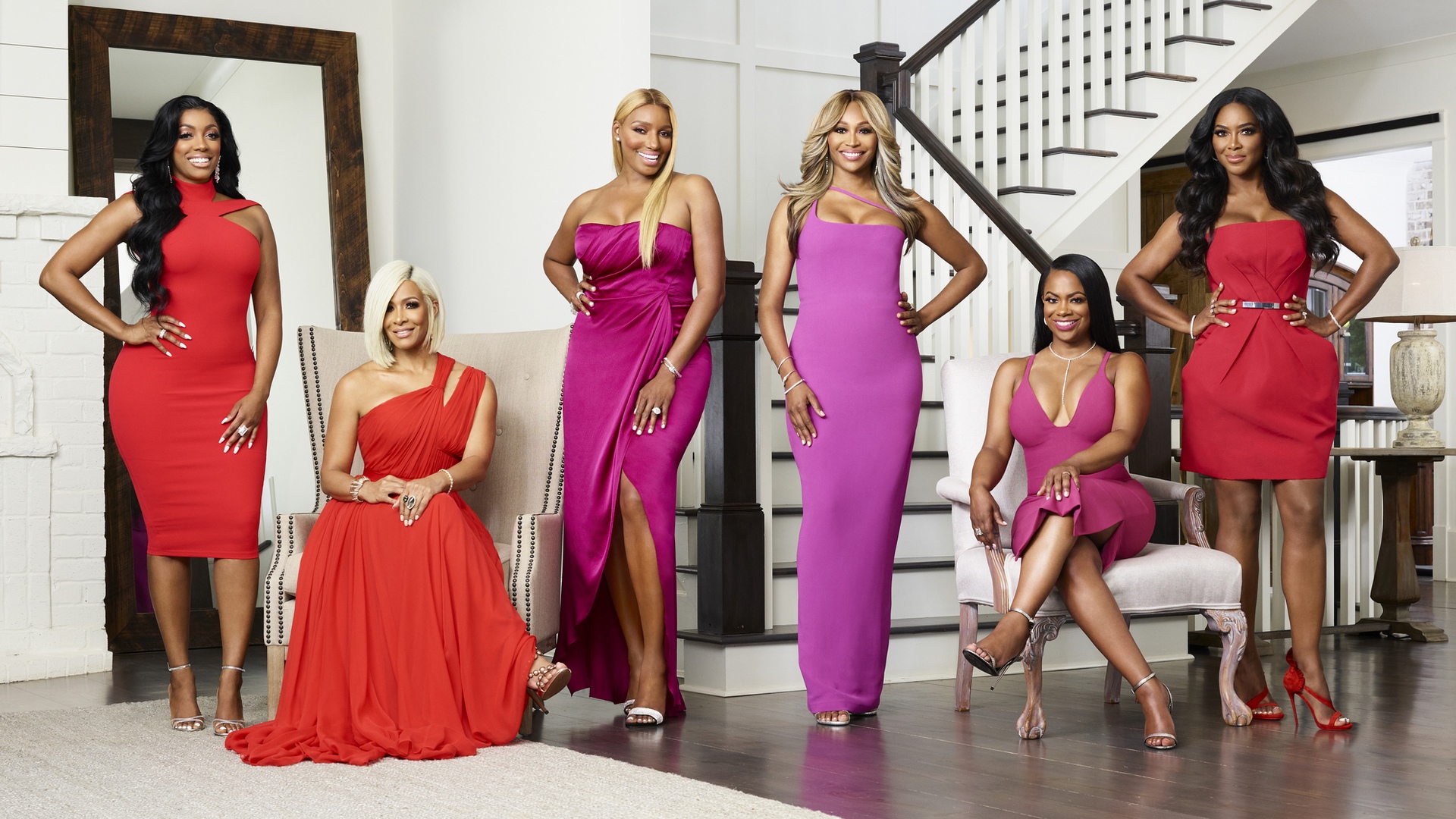 #2 - Pillow Talk or Pillow Fight
Season 6 - Episode 13
After Kenya reveals her plan to have a baby, she meets with a fertility doctor to explore her options. Kandi starts casting for her play and is able to acquire a big performer. NeNe hosts a couples pajama party.
34 votes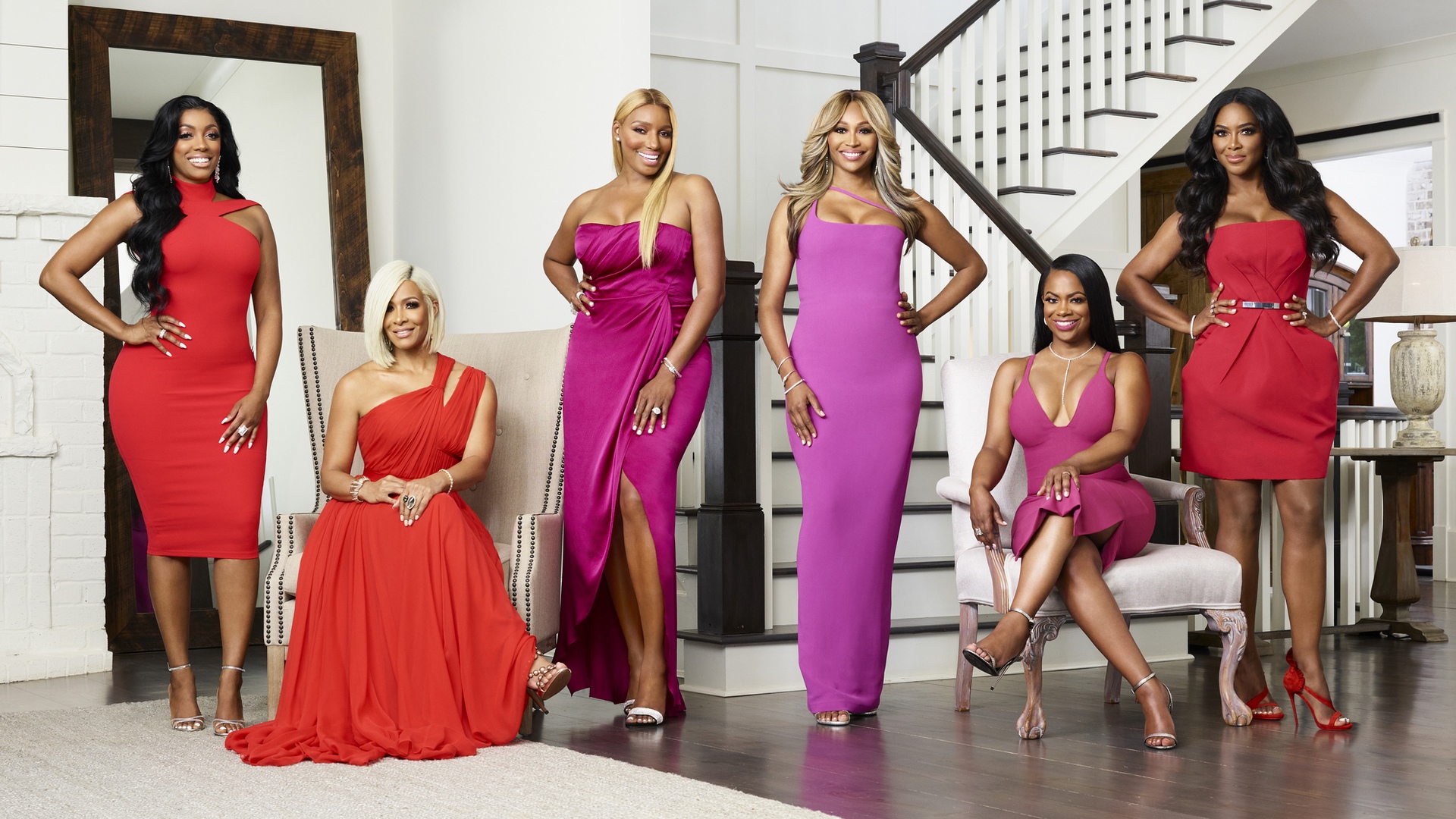 #3 - Reunion (Part 3)
Season 6 - Episode 25
The conclusion of a three-part reunion includes a battle between NeNe and Kenya, plus an appearance by Apollo, who addresses the rumors swirling around him. Also: The husbands join to talk about Season 6.
25 votes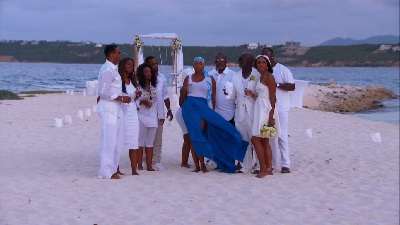 #4 - I Do... But, I Won't
Season 5 - Episode 7
A wife makes a big decision during a Caribbean trip. Meanwhile, Kenya fumes when NeNe questions her behavior, and Porsha infuriates one of the ladies, leading to an all-out showdown.
28 votes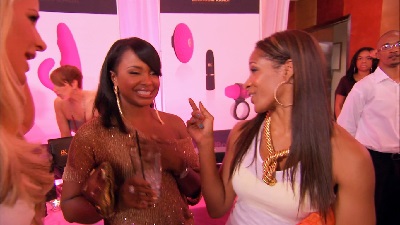 #5 - Happiness and Joy
Season 4 - Episode 20
Cynthia hosts a model call at the Bailey Agency hoping to find Atlanta's next "it" girl. NeNe makes a major decision about her marriage, and later meets with her "business partner" John, who surprises her with another gift. Kim is also in the giving spirit and surprises her new fiance with an extravagant birthday present. Meanwhile, Kandi launches her sex-toy line in a big way, but realizes it'll take more than masseurs and vibrators to bring "happiness and joy" to the ladies.
13 votes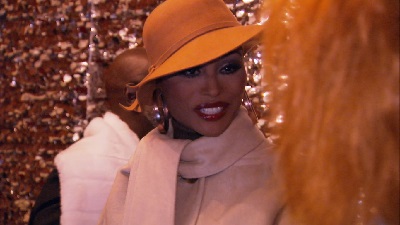 #6 - Divas into Icons
Season 5 - Episode 20
Now that Kenya has moved beyond Walter and the Battle of the Booties with Phaedra, she decides to throw a big party; everyone must come in assigned costumes to her Hollywood Icons gala. The ladies are all dressed to impress, but one rogue Housewife turns an evening of elegance into a full-fledged showdown and this time Kenya might have gone too far.
26 votes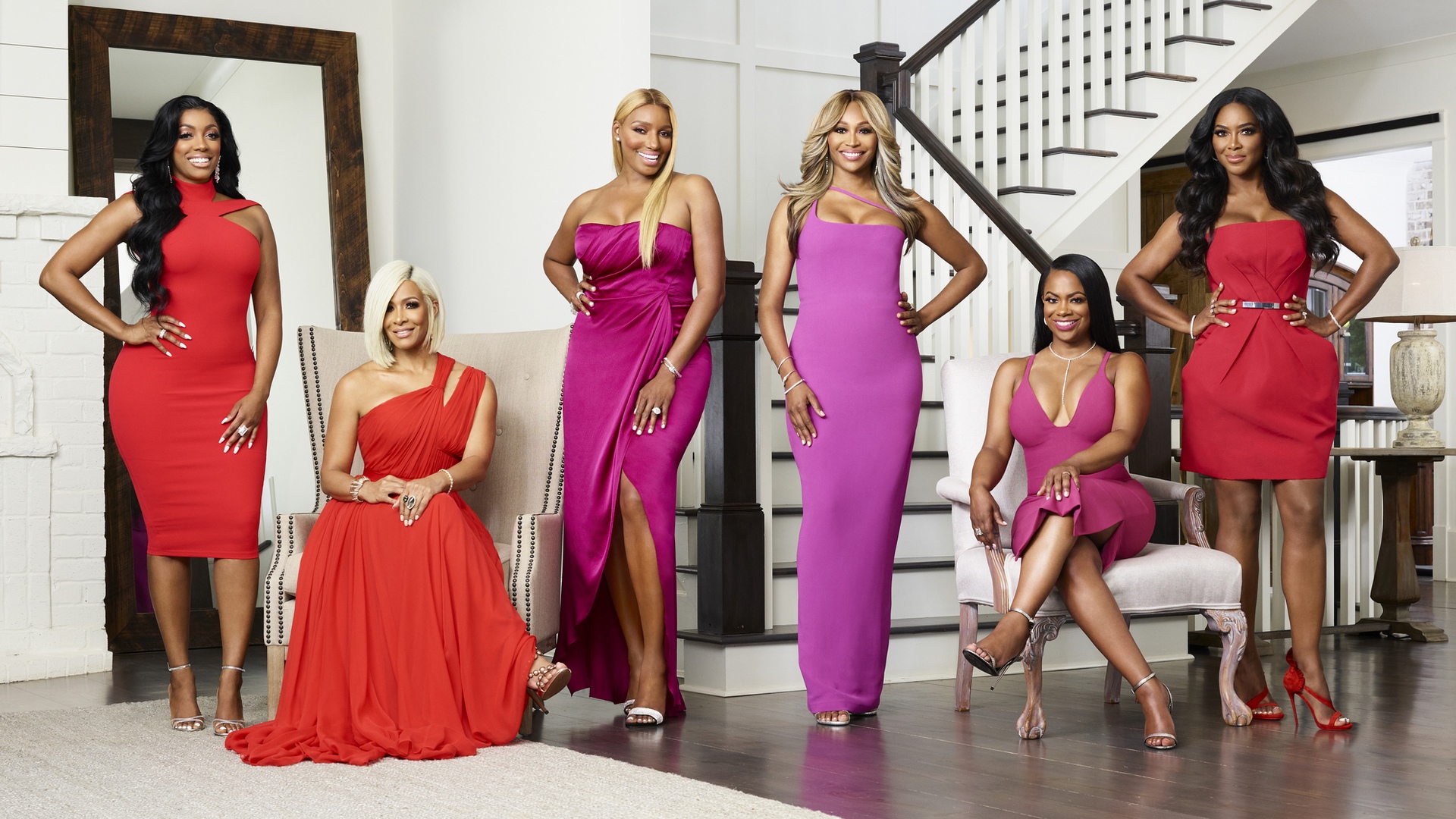 #7 - Reunion (Part 2)
Season 6 - Episode 24
Part 2 of 3. The ladies discuss Porsha and Kenya's fiery showdown. Also: Momma Joyce makes an appearance; and Cynthia and NeNe attempt to make amends.
30 votes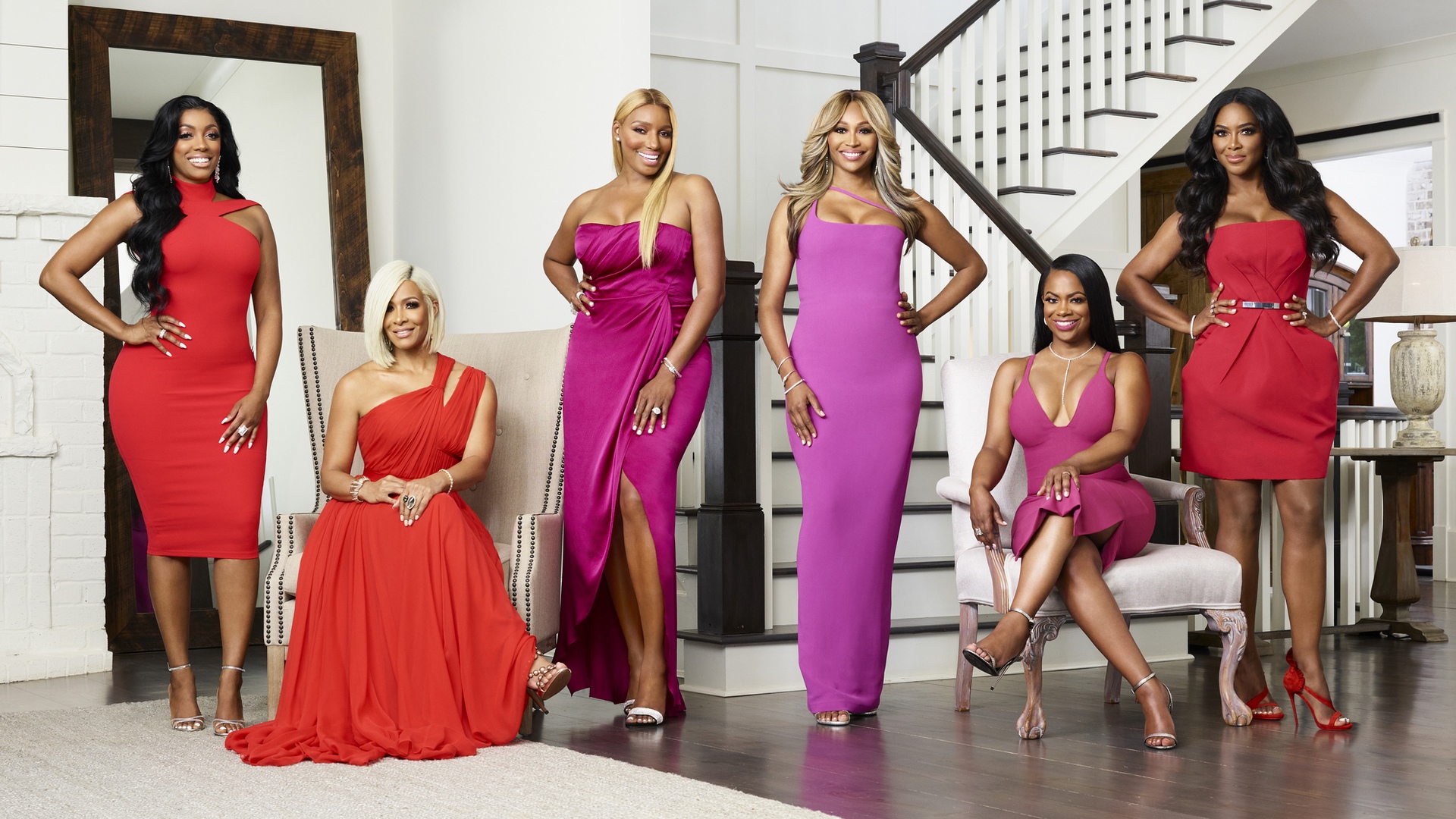 #8 - Secrets Revealed
Season 6 - Episode 26
Previously unseen footage from "The Real Housewives of Atlanta" is presented. Included: NeNe dining with a costar from "Glee"; and clips of Kandi and Momma Joyce.
18 votes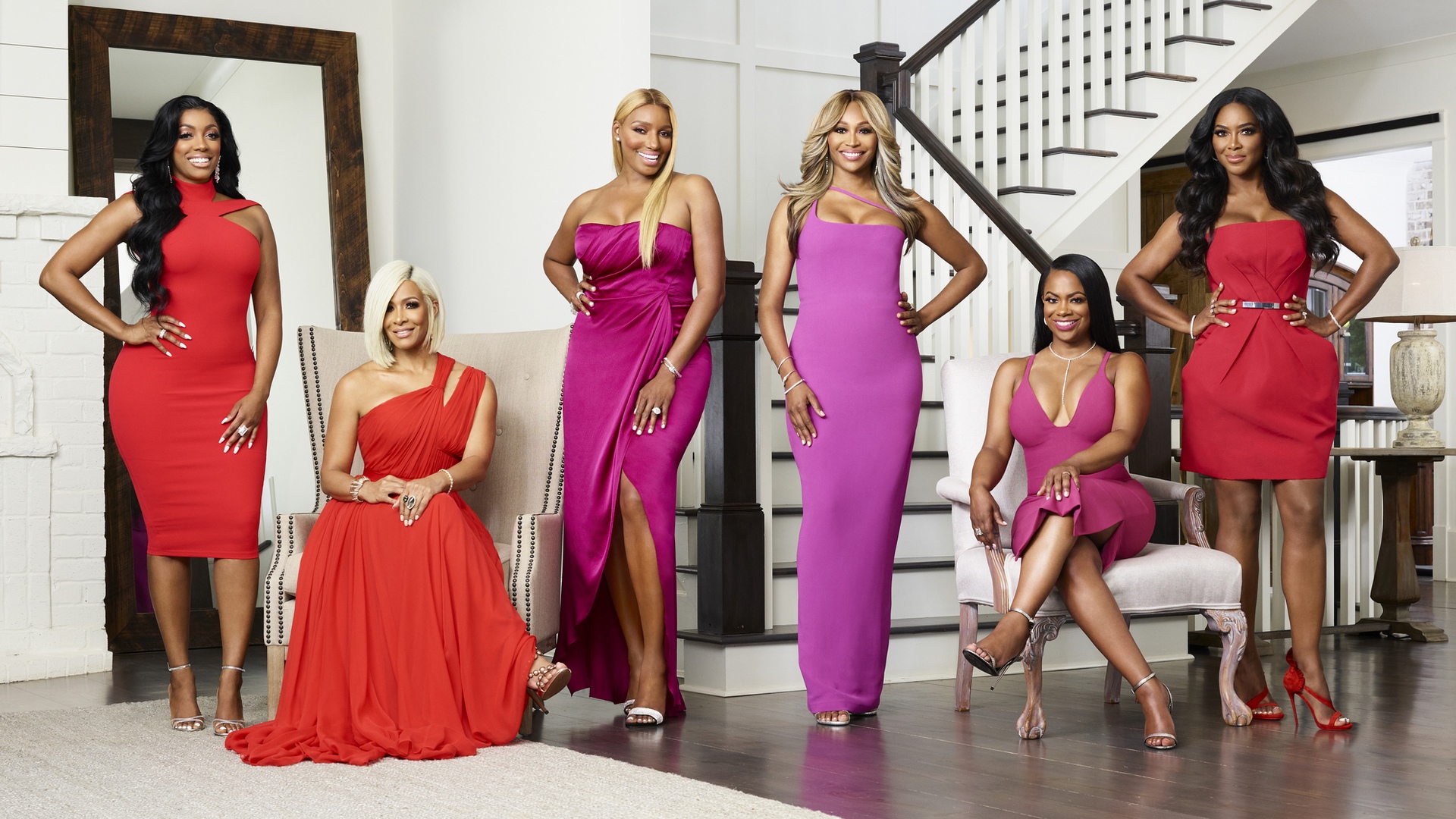 #9 - Kandi's Ski Trip: Trip Down Mending Lane
Season 7 - Episode 27
16 votes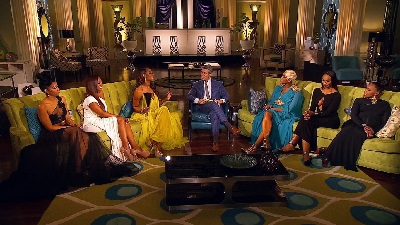 #10 - Reunion (Part 1)
Season 5 - Episode 21
Part 1 of 3. The Atlanta ladies reunite.
31 votes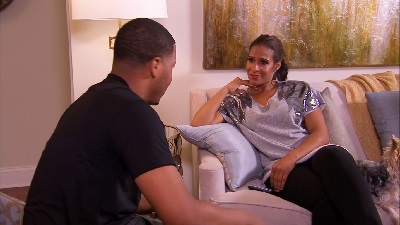 #11 - Fresh Princes
Season 4 - Episode 18
Kroy returns home after a monthlong stay at football camp. Kim welcomes him with a home-cooked meal—prepared by a private chef, of course. Meanwhile, NeNe has an important conversation with her youngest son; Phaedra hosts an extravagant church ceremony for her son, but drama surfaces between Kim and Cynthia.
15 votes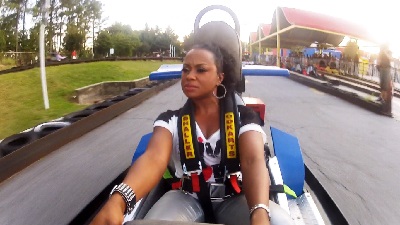 #12 - No Excuse for Excuses
Season 5 - Episode 5
The women plan a getaway to Anguilla in the Caribbean. Meanwhile, Kenya and Phaedra have a double date at an amusement park; Porsha hopes to have twins; and friendships are tested at a brunch.
22 votes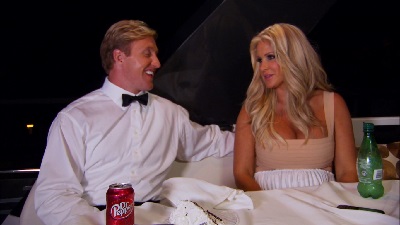 #13 - Excess Breeds Success
Season 5 - Episode 2
NeNe promotes her new TV sitcom. Meanwhile, Kim celebrates a birthday, yet the daunting thought of being homeless looms over her. Also: Kandi and Phaedra bond with new housewife Kenya Moore, who struggles with various issues; Cynthia throws a party but tangles with Kenya.
25 votes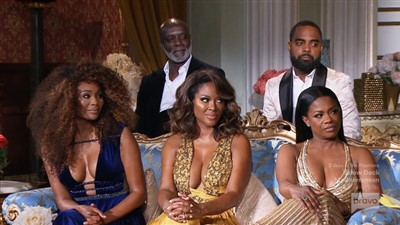 #14 - Reunion (Part 3)
Season 9 - Episode 23
Part 3 of 4. A reunion continues with the men joining the conversation. Included: Bob addresses his relationship with Sheree; Todd discusses Phaedra; Cynthia and Peter talk about post-divorce life; and "Lesbiangate" issues shake friendships to the core.
498 votes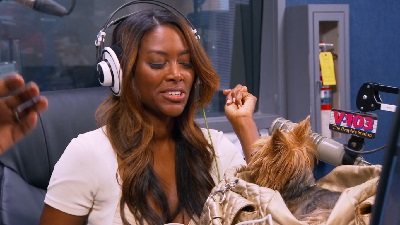 #15 - Secrets Revealed
Season 5 - Episode 24
Following the three-part reunion, Bravo gives viewers an inside peek at never-before-seen footage.
15 votes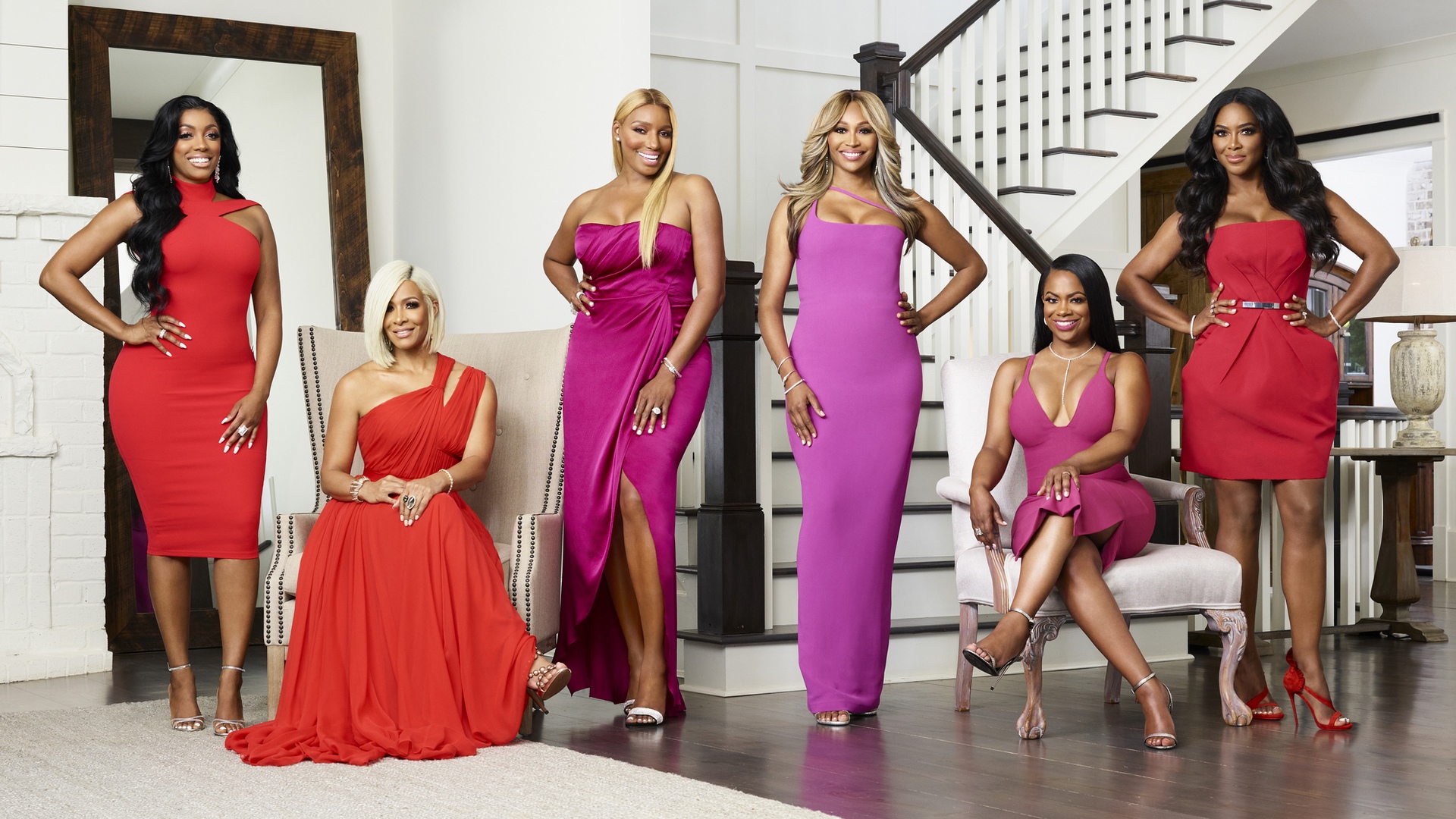 #16 - Southern Discomfort
Season 7 - Episode 16
Kandi and Todd confront their issues in marriage counseling; the women continue to reel from the story about text messages exchanged between Phaedra and Mr. Chocolate; NeNe proposes a way to heal broken relationships.
38 votes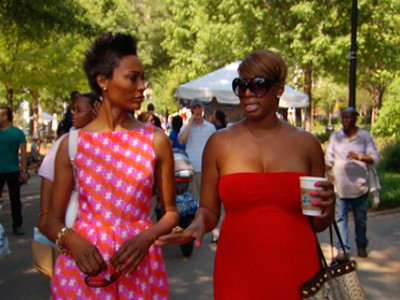 #17 - Model Behavior
Season 3 - Episode 2
NeNe attends Atlanta's Dogwood Festival with her friend Cynthia and gives her side of the showdown with Dwight. Cynthia, a model who has recently relocated to Atlanta, lends a sympathetic ear. But NeNe's troubles don't end there. Her home life is crumbling, having recently thrown Brice out of the house. Sheree agrees to go on a blind date with a doctor, and surprises herself when she enjoys the dance club he takes her that's located in the wrong part of town. Kim is invited to perform at the White Party, a huge gay circuit party in Palm Springs. Meanwhile, Kandi records a hot track with multi-platinum artist, Ne-Yo and then decides to test out some new material at Atlanta hot spot, Uptown Supper Club, which is owned by Cynthia and her boyfriend, Peter.
23 votes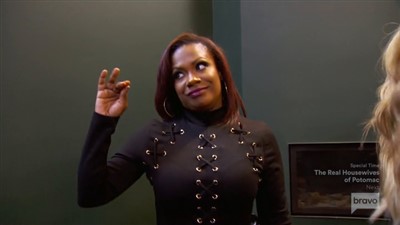 #18 - Chateau She Did That
Season 9 - Episode 20
Sheree unveils Château Sheree at a housewarming bash in the Season 9 finale. Also: Kenya faces her past; Phaedra helps Kandi's former disgruntled employee; and Porsha discovers a new sense of clarity in her relationship with Todd.
436 votes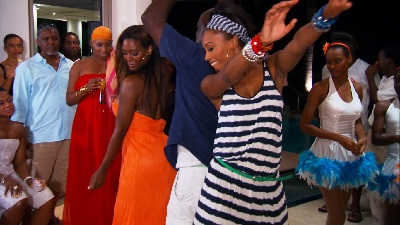 #19 - Hold On To Your Weaves
Season 5 - Episode 6
Fallout from a blowout with Kim impacts a Caribbean getaway, as newbie wife Porsha takes Kim's place on the trip. The ladies and their partners frolic while on vacation, but tensions rise when Kenya flirts with someone other than her man.
28 votes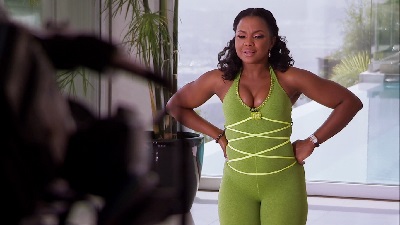 #20 - Donktabulous!
Season 5 - Episode 19
Kandi's housewarming party is supposed to be a joyous occasion, but Kenya brings drama after finding out that her ex Walter is there; Cynthia has to intervene because Kenya may have taken things too far. Meanwhile, NeNe and Gregg settle deeper into their rekindled relationship. Kandi holds her first Bedroom Kandi sales gathering, and the women are shocked to see how big her empire has grown. Porsha seeks the advice of a therapist concerning her relationship with Kordell, and Phaedra and Kenya are set to battle it out: Booty vs. Booty with their upcoming workout videos.
26 votes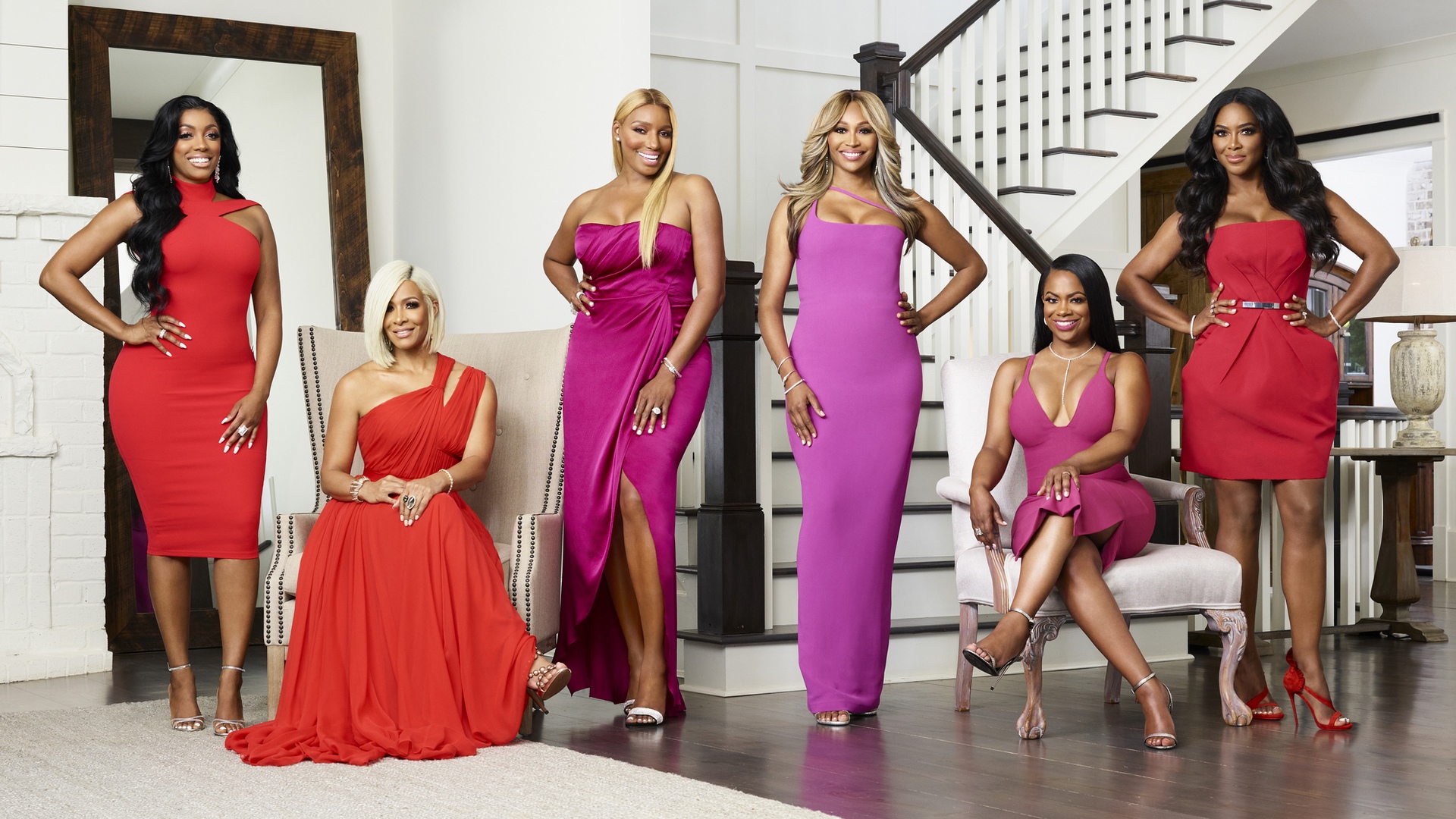 #21 - Reunion (Part 2)
Season 8 - Episode 19
Phaedra reflects on the emotional season she's undergone with her husband Apollo away at prison and the effect it's had on her life. Cynthia and Peter disclose the current state of their marriage and address upsetting rumors about their relationship, which leads to a tense verbal encounter between Cynthia and Porsha. The women revisit the drama surrounding the Miami trip and make an attempt to move forward after a tumultuous season.
149 votes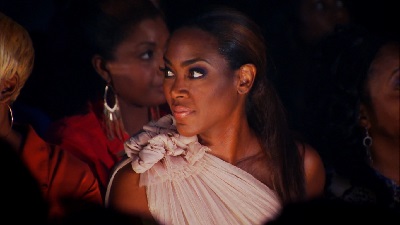 #22 - Battle of the Booty
Season 5 - Episode 12
Phaedra and Kenya feud after a fitness-video deal sours and Kenya decides to produce her own video. Meanwhile, NeNe returns to Atlanta; and Cynthia casts a charity runway event, culminating in a wicked showdown between Phaedra and Kenya.
26 votes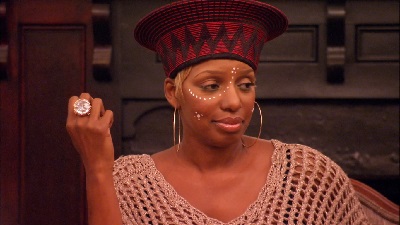 #23 - No Bones About It
Season 4 - Episode 14
Fresh off of their emotional trip to the orphanage, the ladies find themselves in a place of peace and harmony with one another. They get a taste of authentic African culture, visiting a local museum and a not-so-traditional herbalist. Later, they bond over sex talk at NeNe and Marlo's cozy pajama party. But the good vibes are short-lived. Cynthia and Kandi make comments about Kim that bother Sheree so much that she decides to report back to Kim about this "betrayal."
17 votes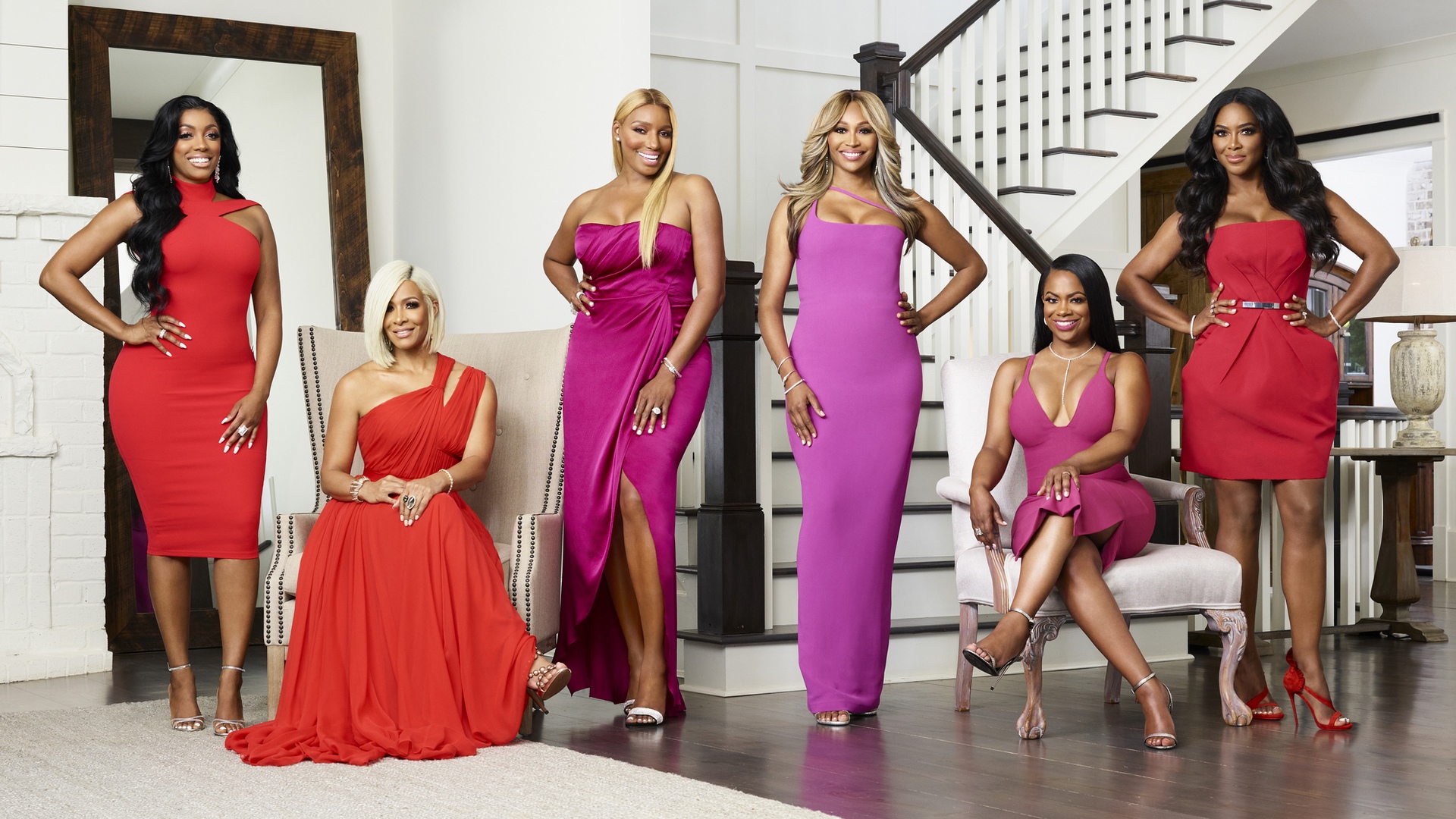 #24 - Drama Detox
Season 7 - Episode 19
The ladies travel to the Philippines in an effort to bring the group together. A no-show for the trip is NeNe, who instead chooses to work on her upcoming Broadway role. Also: Phaedra and Claudia bond; dinner drama spoils the group's newfound harmony.
42 votes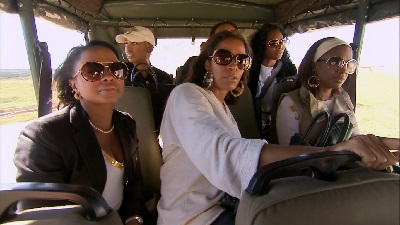 #25 - Make it Rain Down In Africa
Season 4 - Episode 13
The ladies' South African vacation continues with the "Talls" and "Smalls" moving beyond Sheree and Marlo's intense showdown. After blowing off some steam at a Cape Town nightclub, the women travel to the luxurious Shamwari game reserve. On safari, NeNe finds herself caught between the competing attention of Marlo and Cynthia, while Sheree, Phaedra, and Kandi learn about the pharmaceutical benefits of elephant dung. Later, the entire group has an opportunity to visit a South African orphanage, where they are touched by the children and leave with the sense that this trip has been a life-changing experience.
21 votes