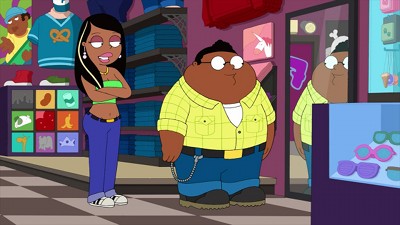 #1 - All You Can Eat 8.21
Season 3 - Episode 22
Season 3 finale: Roberta gives Jr. a makeover, and his new look gives him the confidence to approach a girl he has fancied. She mistakes him for a female, but that's not the end of their relationship. Meanwhile, Cleveland gets into a snack-food fight.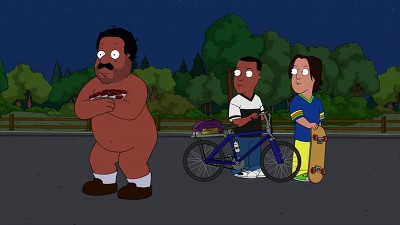 #2 - Das Shrimp Boot 7.97
Season 3 - Episode 13
Cleveland relies on energy supplements to keep himself awake in order to work overtime and earn enough vacation time to go on a Spring Break cruise with his family. But when his energy pill addiction forces him into rehab and his desperate attempt to escape to the cruise liner goes wrong, he finds himself held hostage by pirates threatening the safety of those aboard the ship, including his own family.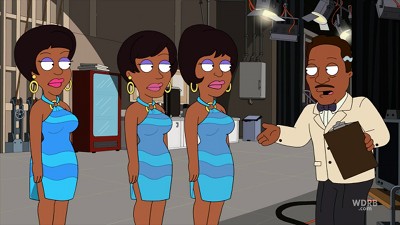 #3 - Mama Drama 7.90
Season 3 - Episode 21
A sad Mother's Day looms for Donna because she's estranged from her own mom, whom she hasn't seen in years, so Cleveland hires an actress to play her. But then he runs into Donna's real mother and makes one last effort to reunite them.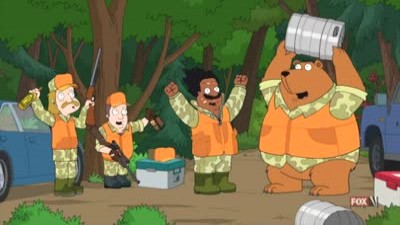 #4 - 'Til Deaf 7.90
Season 3 - Episode 12
When Donna has a midlife crisis, Cleveland must come up with a clever way to sneak off with his buddies on a hunting trip without her finding out. But a hunting accident leaves Cleveland slightly deaf, and his scheme to agree to all of Donna's ideas backfires when she makes a drastic life change and decides to go back to school.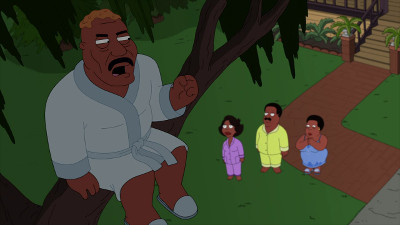 #5 - Crazy Train 7.84
Season 4 - Episode 22
When Freight Train invites Cleveland to the Lowrider Convention, Dr. Fist suggests the unexpected behavior may be the result of dementia.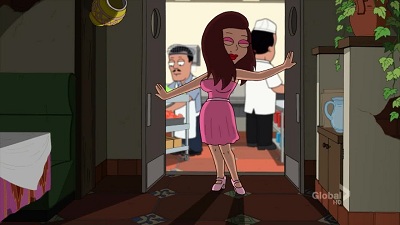 #6 - Y Tu Junior Tambien 7.82
Season 3 - Episode 8
When Junior starts dating a very attractive young lady, Cleveland gets green with envy and suspicious of her motives. When things start to get too serious between the two young lovers, Cleveland suspects that the young woman is using Junior to get a green card.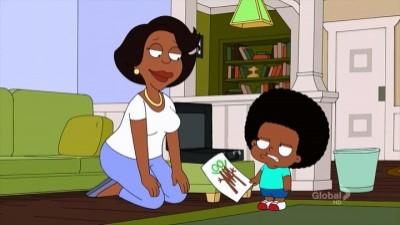 #7 - Pins, Spins and Fins! 7.82
Season 4 - Episode 12
When Rallo starts getting a big head over his bowling prowess, Donna tells him little kids don't have skills; Cleveland, Lester, Holt and Terry try to spice up their friendship.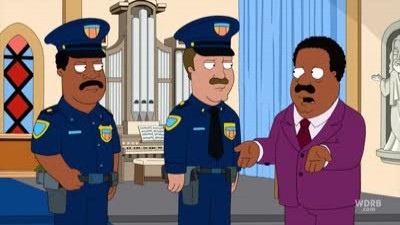 #8 - American Prankster 7.79
Season 3 - Episode 17
One of Rallo's pranks goes too far and gets Cleveland Jr. kicked out of the scouts. So Cleveland takes matters into his own hands, and threatens to send Rallo to juvenile detention.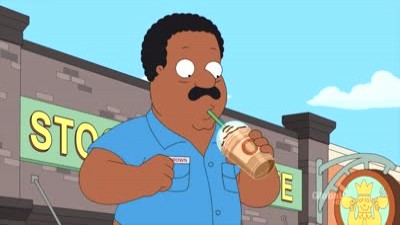 #9 - Frapp Attack 7.78
Season 3 - Episode 16
Donna gets jealous of Cleveland getting too close to a female co-worker, then a music video made from his workplace shenanigans goes viral and attracts the attention of a big music producer. In the process, the producer get attracted to Donna, making Cleveland the jealous one.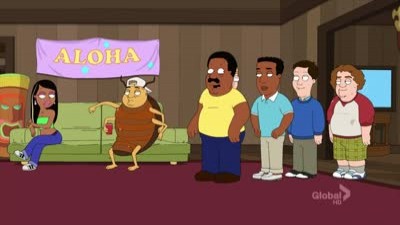 #10 - B.M.O.C. 7.78
Season 3 - Episode 18
While looking for a college for Roberta, Cleveland returns to his alma mater during Homecoming to relive the old days, but things don't go as he had planned when his former fraternity gives him the cold shoulder. Meanwhile Rallo helps Cleveland Junior sleep without his stuffed Tiger, Larry.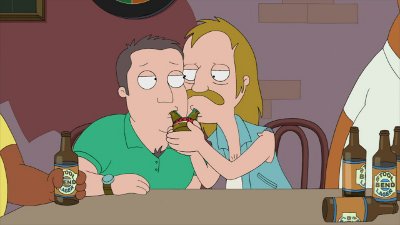 #11 - Love Rollercoaster 7.78
Season 1 - Episode 11
Ms. Eck encourages Roberta to change her appearance in an attempt to teach her an important lesson; Cleveland and the guys try to invent an infomercial product.
Directors: Ron Rubio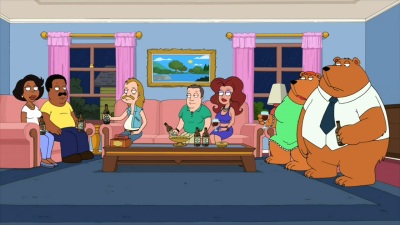 #12 - Ladies' Night 7.78
Season 1 - Episode 6
Cleveland is upset when he finds out that Donna is still attending a single mothers' support group.
Directors: Justin Ridge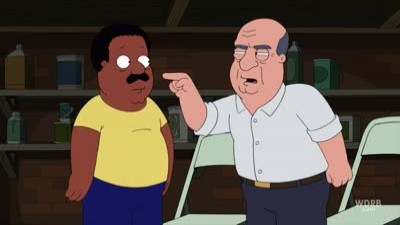 #13 - Flush of Genius 7.77
Season 3 - Episode 20
Cleveland Jr. loses respect for his father when Cleveland falls off the toilet and gets a concussion. Rallo is finally tall enough to ride his favorite roller coaster.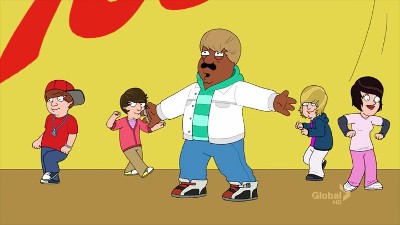 #14 - The Men in Me 7.77
Season 3 - Episode 15
Cleveland is labeled "The Whitest Man in America" after he wins a dance competition for the chance to attend a pop sensation's concert. Unable to shake off his new reputation, Cleveland is determined to understand his roots and where he came from. Everything starts to make sense when he is reunited with his former nanny Barbara, a high class woman with a taste for refined culture. But even though Cleveland's nanny influenced many of his interests growing up, Cleveland finally learns that happiness comes from being comfortable in your own skin.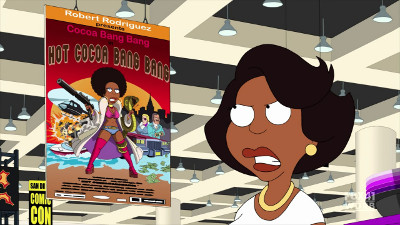 #15 - Hot Cocoa Bang Bang 7.74
Season 2 - Episode 22
Cleveland takes the entire family to a comic convention in an attempt to sell his comic book, "Waderman." While there, Donna is horrified to find out that Robert Rodriguez is screening a Blaxploitation film that she starred in when she was younger. Meanwhile, Cleveland Jr., tired of Comic-Con being a playground for Hollywood to peddle their projects, gathers a band of geeks together to take the Con back to its true origins.
Directors: Ian Graham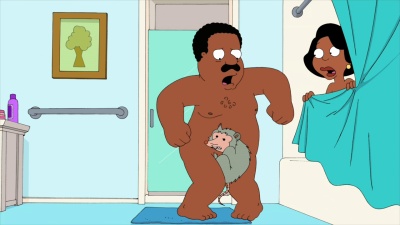 #16 - The One About Friends 7.73
Season 1 - Episode 3
Attempting to get Cleveland Jr more friends, Cleveland invites the neighbor kid over to the house. However, when he overstays his welcome, Cleveland has a rough time trying to get him to leave.
Directors: Oreste Canestrelli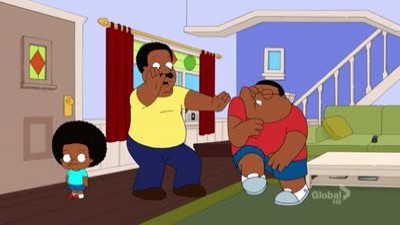 #17 - Ain't Nothin' But Mutton Bustin' 7.73
Season 2 - Episode 10
At Donna's suggestion, Cleveland and Rallo start spending more time together; Cleveland Jr. becomes jealous of Rallo and Cleveland's new relationship.
Directors: Matt Engstrom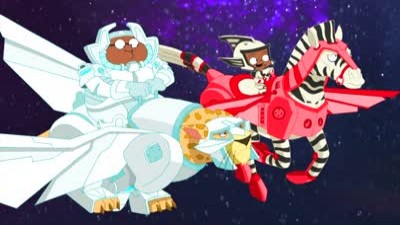 #18 - Of Lice and Men 7.72
Season 4 - Episode 20
A lice outbreak at school forces Rallo to cut his hair; Cleveland watches Freight Train and Cookie's house for a weekend.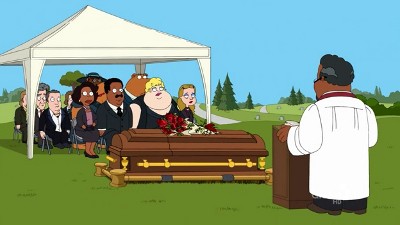 #19 - To Live and Die in VA 7.71
Season 2 - Episode 17
When Lester invests in Cleveland's beer truck business and loses his life savings, he is so upset that he decides to take his own life - or does he? Meanwhile, Rallo is tired of getting his hair cut by his mom and opens his own barbershop in the kitchen.
Directors: Seung Cha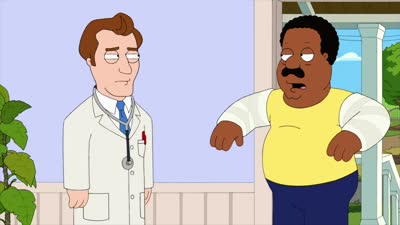 #20 - Fist and the Furious 7.70
Season 4 - Episode 17
After Cleveland brings Dr. Fist into his group, he learns he has ties to the mob; Junior and Rallo open up a food truck.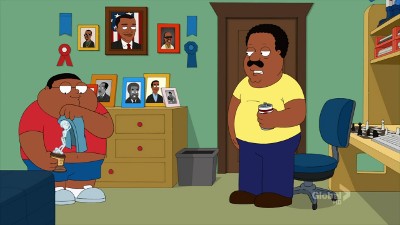 #21 - Skip Day 7.70
Season 3 - Episode 4
Cleveland is embarrassed when he learns that Cleveland Jr. was the only student to attend school on "skip day." Meanwhile, Rallo gets in a hit-and-run accident with Kendra and her scooter.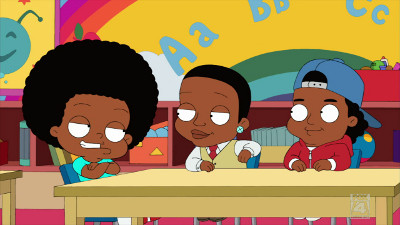 #22 - Your Show of Shows 7.70
Season 2 - Episode 21
When Rallo and his pals Bernard and Theodore perform in the school talent show, their rap about fiscal responsibility is not well-received by their classmates. Meanwhile, after Cleveland gets his own cable-access television show, the reviews are less than positive so he takes some tips from the most successful daytime talk shows that appeal to women.
Directors: Oreste Canestrelli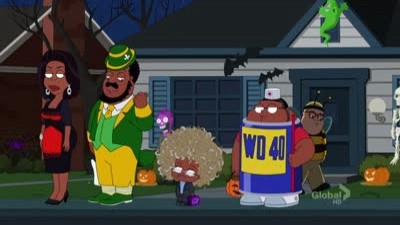 #23 - A Nightmare on Grace Street 7.69
Season 3 - Episode 3
You know it's Halloween in Stoolbend when Donna makes Cleveland and Rallo spend the night in a haunted house. Meanwhile Cleveland's new friend goes on a murderous rampage and Roberta is stuck in a love triangle between a vampire and a werewolf in the all-new Halloween ExtravaGhoulza.
Directors: Phil Allora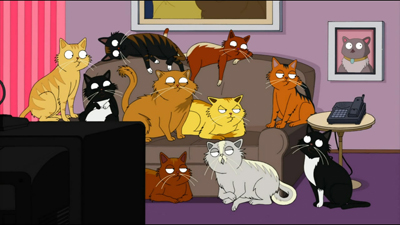 #24 - Buried Pleasure 7.68
Season 1 - Episode 13
When Holt confesses to Cleveland that he wishes he had a special someone in his life, Cleveland tries to set him up with cat-loving Jill; Cleveland Jr. and Rallo anticipate the birth of Rallo's pet fish.
Directors: Ian Graham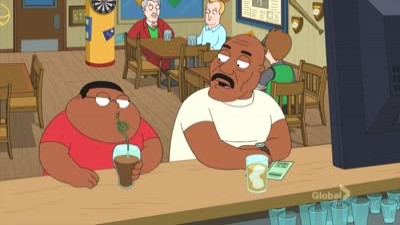 #25 - March Dadness 7.65
Season 3 - Episode 14
Rallo's viewing of Tim Gunn's reality show is interrupted when Cleveland decides to watch the college basketball tournament with Freight Train, but he quickly becomes frustrated when Freight Train enjoys spending quality bonding time with Cleveland Jr. instead. Once Cleveland learns the real reason behind Freight Train's cold attitude, he is determined to find a new father figure and goes head-to-head against his dad and Cleveland Jr. in the two-man golf tournament. Meanwhile, Rallo purchases a fancy sports car, but his speedy ride with his buddies takes a dangerous drive off-course.