The BEST Episodes of Tekzilla
Every episode ever - ranked by fan votes!
Last Updated: Mar 26, 2020
Tekzilla feeds your tech hunger! Patrick Norton and Shannon Morse bring you hands on reviews of the latest gear, tips and tricks that improve the tech you already own and conversations with the most informative experts around.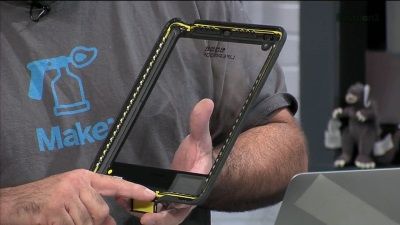 #1 - DIY NAS Project. Indestructible iPad Cases. Alienware or DIY Gaming PC? NASA's Big Black Marble, Astronomy Apps, New Win8 Podcatcher, WhatWasThere.com
Season 1 - Episode 383 - Aired Dec 11, 2012
FreeNAS or UnRAID. We're thinking DIY NAS build, and these are hardly your only options! Plus WhatWasThere.com, a toddler-proof iPad with indestructible iPad cases, ideas to recycle old PCs, high priced gaming PCs... are they worth your money?
28 votes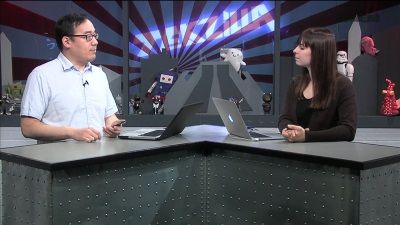 #2 - Free Windows Disk Imaging Tools That Work, Moving with Your PC the Right Way, Making the Switch to Android, Clean Your Monitor Like a Pro!
Season 1 - Episode 385 - Aired Dec 18, 2012
Moving your PC across the room is easy. Moving it across the country is a little bit harder. We share our secrets for moving with your PC gear. Plus we highlight our favorite disk imaging tools for Windows, get Roger's experience with moving to a new Smartphone platform and what you should keep in mind when you do the same and how a bottle of isopropyl alcohol can be a handy monitor cleaning agent.
28 votes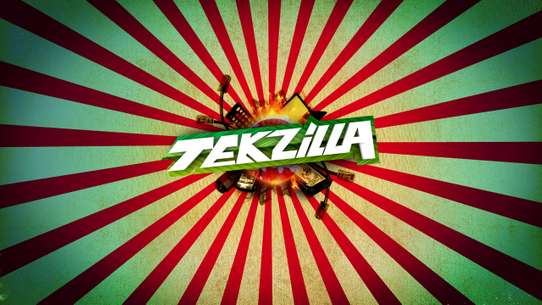 #3 - Windows Error Recovery. Affordable 4K HDTVs! Can Intel Replace Cable TV? Best Place To Mount Rear Speakers. The Downside of DIY Builds. Ubuntu Phones!
Season 1 - Episode 390 - Aired Jan 3, 2013
Windows Error Recovery... what to do if you get the big black screen. Want your surround sound system to sound right? Put your rear speakers in the right place! Ubuntu is coming for cell phones! Buy it or build it... we're not talking PCs. Plus Robert's CES Preview: Affordable 4K HDTVs, affordable 3D projectors and more!
28 votes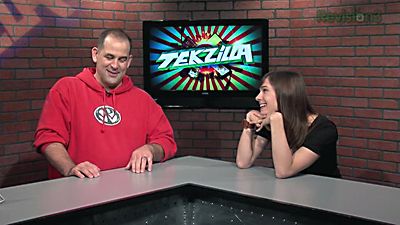 #4 - Quad vs. Dual Core, Private P2P, Notebook Overheating
Season 1 - Episode 44 - Aired Aug 2, 2008
Is there any point to encrypting P2P? Boxee.TV. Keep Your Notebook from Overheating, Can I upgrade my motherboard without re-installing Windows? Free Software. Weasels in our Pants!
28 votes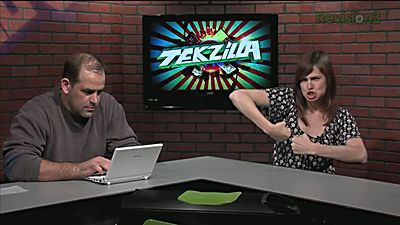 #5 - Winner
Season 1 - Episode 47 - Aired Aug 23, 2008
Your fave free tools for remote access, Asus Eee PC 900 = big improvements, Veronica Reviews the Belkin GoStudio, RegToy, What goes in an ExpressCard Slot? Tips for shopping online overseas with ChannelFlip's Wil Harris, PassiveAggressiveNotes.com, Who won our Badass Gaming PC???
28 votes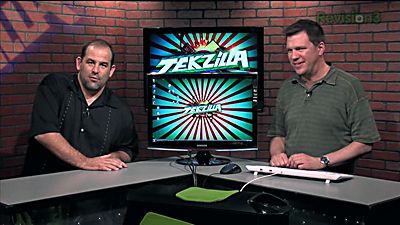 #6 - Super Hot
Season 1 - Episode 48 - Aired Aug 30, 2008
1UP's Garnett Lee, Lightning vs. Xbox 360, Benchmarking our Badass Gaming PC with 3DMark Vantage and Crysis, Free Video Conversion for the PS3
28 votes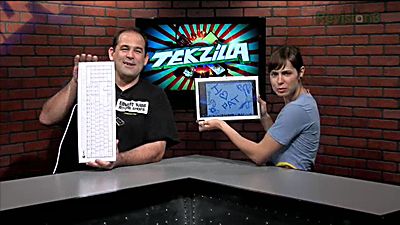 #7 - Teh Bunniez
Season 1 - Episode 50 - Aired Sep 13, 2008
NAS vs. FTP. AngryAliens. What's the best way to use headphones with your PS3 or Xbox? TeraCopy moves files faster. How many screens can you attach to your monitor? Can I use a Solid State Disk in place of RAM?
28 votes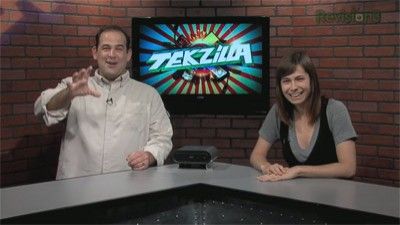 #8 - GPS
Season 1 - Episode 52 - Aired Sep 27, 2008
GPS models from TomTom, Garmin and Mio, Veronica's call on Android/T-Mobile's G1, help speeding up BitTorrent. Vista/OS X File sharing help. Our favorite mouse is cheap, too. Three core processor info. Cheap HDMI/HDCP ready video card options.
28 votes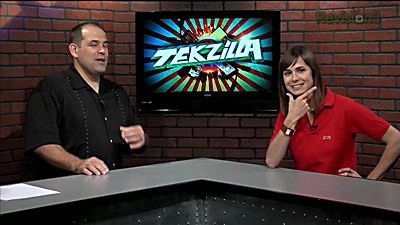 #9 - Fantastic Contraption
Season 1 - Episode 53 - Aired Oct 4, 2008
Picking in-ear headphones, Walmart kills digital music collections, Use Google Earth KML Routes with your GPS, Veronica's Favorite iPhone Apps, DLP Projector Bulb Tips, The Geekiest Bike Around
28 votes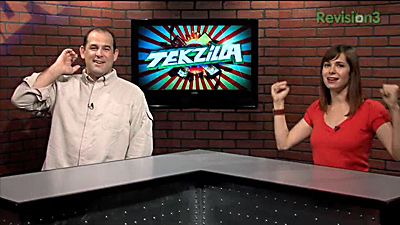 #10 - Braintoniq
Season 1 - Episode 57 - Aired Nov 1, 2008
Kindle discount! Watch podcasts on your TV, ATT vs. Verizon vs. Sprint for Mobile Internet. Print What You Like!
28 votes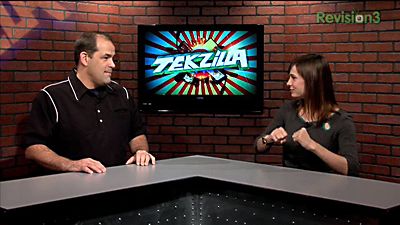 #11 - Worldpress
Season 1 - Episode 58 - Aired Nov 8, 2008
Intel's Core i7 = The New Fast. Simplify Media streams audio better. Dump Cable for the Internet? Better Search for Windows. DVI-D vs. DVI-I.
28 votes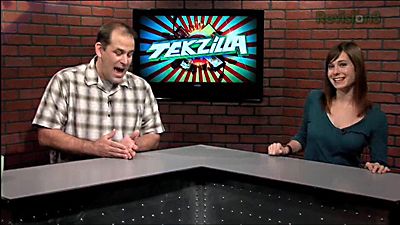 #12 - Netbooks
Season 1 - Episode 60 - Aired Nov 22, 2008
Manage All Your Social Apps in One Place, Sock + Headphones = Comfy, DIY PBX, Don't Use A Thumbdrive for That!
28 votes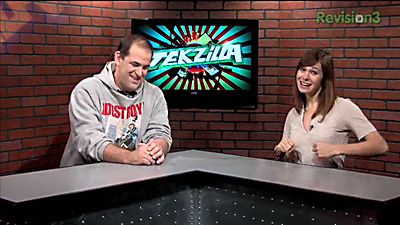 #13 - Coffee
Season 1 - Episode 62 - Aired Dec 6, 2008
Best Budget Laptops, Upscaled DVD vs Blu-ray, Planet Earth Looks Amazing, What To Do with 40 Laptop Drives, Why Macbooks Can't Use Microphones, LetMeGoogleThatForYou.com
28 votes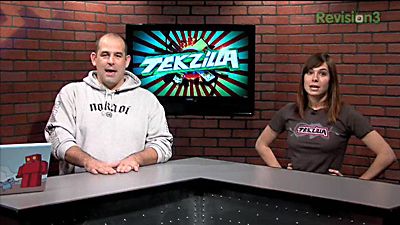 #14 - Two Guests
Season 1 - Episode 63 - Aired Dec 13, 2008
Robert Heron's fave HDTV picks, Jason Cross picks graphics cars from $50 to $500, Mini ITX motherboards, are there any 7.1 speaker systems for gaming?
28 votes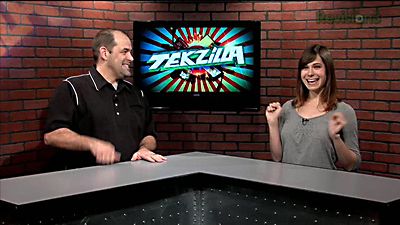 #15 - Episode 66
Season 1 - Episode 66 - Aired Jan 3, 2009
Checklist for a new PC. Hard Drive Speed vs. Size, SmallNetBuilder, Roll your own backup, What does Gigahertz mean?
28 votes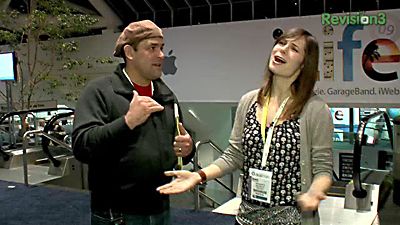 #16 - Episode 68
Season 1 - Episode 68 - Aired Jan 10, 2009
Macworld 2009 - iTunes Kills DRM, New MacBook Pro, SlimBlade Trackball, Shure USB Mics, Much More!
28 votes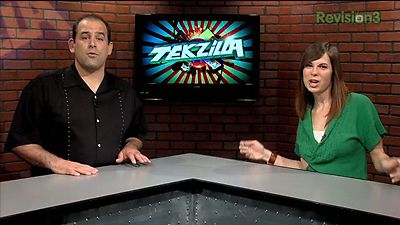 #17 - Episode 73
Season 1 - Episode 73 - Aired Jan 29, 2009
Wireless photo transfer, triple your iPhone battery life, your first Linux distro, what to watch out for when you build your first Core i7 machine!
28 votes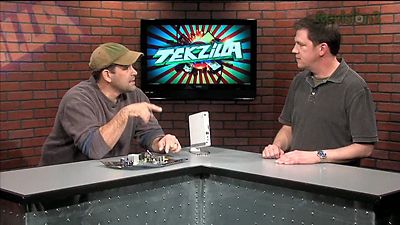 #18 - Episode 74
Season 1 - Episode 74 - Aired Feb 5, 2009
Dump your cable modem for WiMAX? iSquint, FeedFlix, Windows 7 Beta: better than Vista. HP MediaSmart Server vs. DIY = Windows Home Server Challenge.
28 votes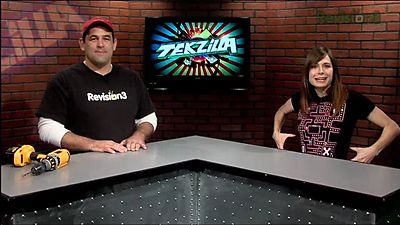 #19 - Episode 76
Season 1 - Episode 76 - Aired Feb 19, 2009
How good is a $200 HD Camcorder? We've got Creative's Vado, Flip's mino HD and Kodak's Zi6! Tip Of My Tongue .... find that word you just can't remember. Recycling Alkaline Batteries. Your WHS Questions!
28 votes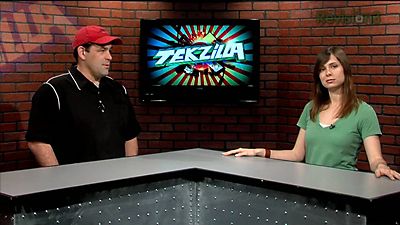 #20 - Episode 77
Season 1 - Episode 77 - Aired Feb 26, 2009
New Cell Phones from Mobile World Congress, Pick Hubble's Next Mission, Recycle Anything With Earth911, Veronica vs. Cornify, Rechargable Battery Recco!
28 votes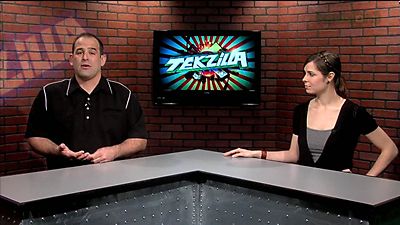 #21 - Episode 79
Season 1 - Episode 79 - Aired Mar 12, 2009
Should you spin down Hard Drives? Descratching CDs and DVDs, New Cameras from PMA 2009, Lightbox Free Image Editor, View web pages in Email, Zardoz!
28 votes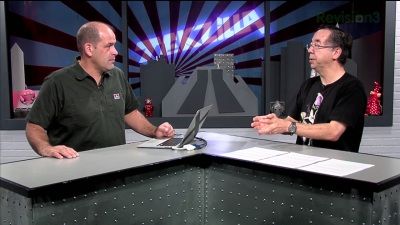 #22 - TiVo HDTV Reviewed! Bulldozer Disappoints, iPhone 4s Reviews Are In, PSN Attacked Again, Loyd Talks CPUs, GPUs, CloudSave and More!
Season 1 - Episode 260 - Aired Oct 13, 2011
A new round of attacks on PlayStation Network accounts, iPhone 4S: the early reviewers love Siri. Bulldozer: AMD's latest should be faster, Loyd Case talks PCIe SSDs, Battlezone 3 GPU upgrades, CPU upgrades (now or later?). We talk about why wireless hotspots probably aren't the answer to broadband caps. Drew wants to know if downloading or streaming Tekzilla uses more bandwidth. Robert Reviews the Insignia Connected TV with TiVo Interface!
28 votes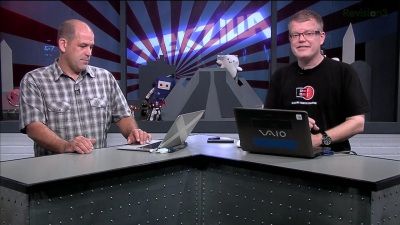 #23 - Equiso Smart TV! Run 512 GB of RAM. $400 4K Video Camera. Android HDMI Stick. HDTV Wall Mounting Part II. Google Datacenter, Online Translation Sucks!
Season 1 - Episode 368 - Aired Oct 18, 2012
DIY NFC Tiles and the awesome apps that use them! Rumors vs. facts... when tech news isn't. Upgrading memory? Windows 8 can pack up to 512 GB of RAM... how about Windows 7? NFC Task Launcher. InstaWiFi. Convert .WTV files from Windows Media Center into something your phone can play. GoPro's got a pocket sized 4K camera for $400? Wall Mounting Part II... make sure that HDTV don't fall off the wall. Best brand of flosser?
28 votes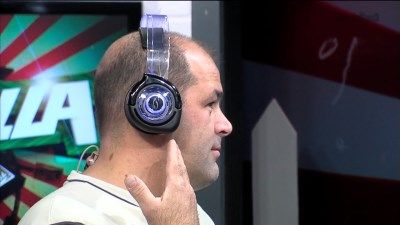 #24 - Can I Upgrade My GPU? DIY Touchscreen Gloves! Gaming Headsets: Astro A50, Sennheiser U320, PDP Afterglow. Car Audio Upgrades. Acoustic Insulation.
Season 1 - Episode 389 - Aired Jan 1, 2012
Happy New Years! Let's get DIY and make your favorite gloves work with the touchscreen on your phone. Should you remove your hard drive before you move your PC? Car audio upgrades: what about acoustic insulation? Gaming Headsets: Astro A50, Sennheiser U320wired, wireless, stereo vs. surround sound... and is Dolby Headphone any good? Can you upgrade the video card in your PC? PDF Split and Merge can join those document scans!
28 votes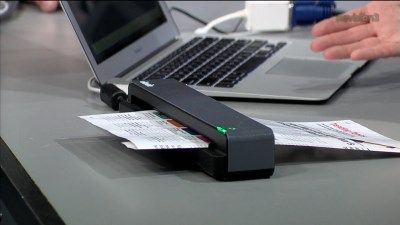 #25 - Find PC Parts! Doxie One Scanner: Is It Really Easy To Go Paperless??? Why Do Crowds Slow Down Data Speeds? Dropbox vs. Box, Google Drive, SkyDrive.
Season 1 - Episode 395 - Aired Jan 22, 2013
On today's Tekzilla, we talk reveal which sites we trust for PC part reviews, how to test audio gear and is Dropbox overpriced?
28 votes