#1 - Graphics Cards: We've Got Your Answers! Don't Kill Your Battery. SMS From Any Computer.
Season 1 - Episode 41
Prevent Notebook Theft at College. ExtremeTech.com's Jason Cross answers your Graphics Cards questions. Answer Email Automatically. HoverIP. The Home of the Underdogs. Macbook Pro vs. Blu-ray.
#2 - Clone Your Windows Machine for Free! Saving Photos On Vacation. S/PDIF 101
Season 1 - Episode 34
A free alternative to Symantec's Ghost for drive imaging, the answer to Veronica's Time Machine problem, ideas for saving photos you take on vacation -- without bringing a notebook along, help with the Tekzilla RSS feeds in iTunes, & the winner of our Zune contest!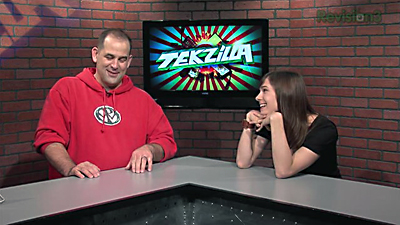 #3 - Quad vs. Dual Core, Private P2P, Notebook Overheating
Season 1 - Episode 44
Is there any point to encrypting P2P? Boxee.TV. Keep Your Notebook from Overheating, Can I upgrade my motherboard without re-installing Windows? Free Software. Weasels in our Pants!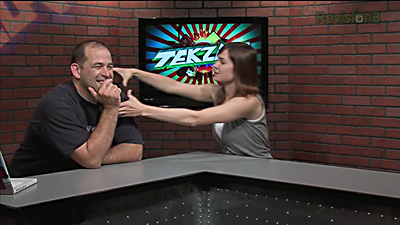 #4 - Stop Bandwidth Hogs. Mic Roundup. DOS Games in Vista
Season 1 - Episode 45
Our Badass Gaming PC Is Assembled! Replace Lost Windows Disks. Rescue Scratched CDs/DVDs. A Better Microphone For Your PC. Play DOS Games in Vista and XP. How to throttle your high speed internet bandwidth so everyone can get an equal share.
#5 - Free Anti-Virus. Moving files to a new PC. Blu-ray Burners.
Season 1 - Episode 40
Veronica's DIY Audio Studio. Skitch. Get the best price when you buy tech toys and tools. Skinning your laptop, cell phone, Wii, PS3, Xbox or PC! Buying a used PC. Regular phone vs. VoIP vs. Digital Phone
#6 - Hands Free Bluetooth Roundup, Secure Your Computer, Mohawks and Vinyl...
Season 1 - Episode 39
Veronica explains the mysteries of CD Audio. Does Memory Brand Matter? Testing with Memtest86+, California and Washington go hands free July 1st. Turntable recommendation! Is there a picture of Patrick with a Mohawk?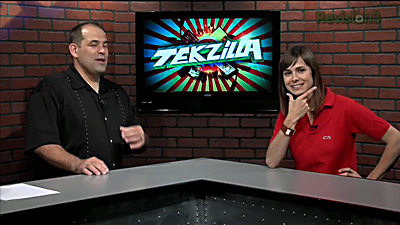 #7 - Fantastic Contraption
Season 1 - Episode 53
Picking in-ear headphones, Walmart kills digital music collections, Use Google Earth KML Routes with your GPS, Veronica's Favorite iPhone Apps, DLP Projector Bulb Tips, The Geekiest Bike Around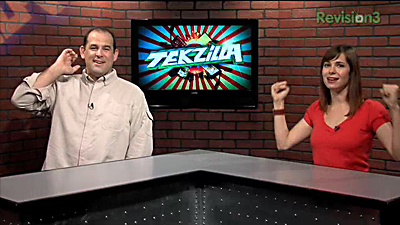 #8 - Braintoniq
Season 1 - Episode 57
Kindle discount! Watch podcasts on your TV, ATT vs. Verizon vs. Sprint for Mobile Internet. Print What You Like!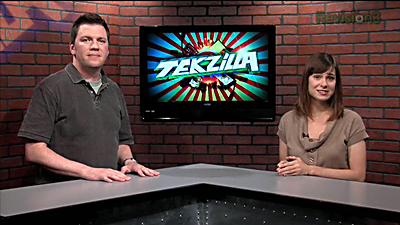 #9 - Bad RAM
Season 1 - Episode 51
CNET's Lori Grunin helps us answer your tough digital camera questions. Can too much RAM slow your PC? A free utility that lets you run Windows from a CD. Domain forwarding 101. Which is the better media PC: Xbox 360 or HTPC?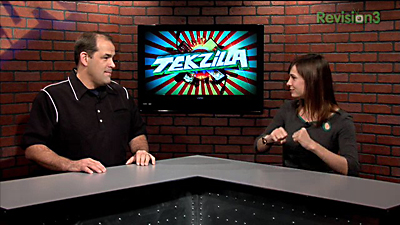 #10 - Worldpress
Season 1 - Episode 58
Intel's Core i7 = The New Fast. Simplify Media streams audio better. Dump Cable for the Internet? Better Search for Windows. DVI-D vs. DVI-I.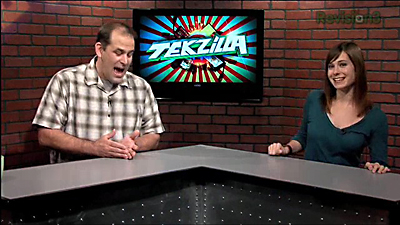 #11 - Netbooks
Season 1 - Episode 60
Manage All Your Social Apps in One Place, Sock + Headphones = Comfy, DIY PBX, Don't Use A Thumbdrive for That!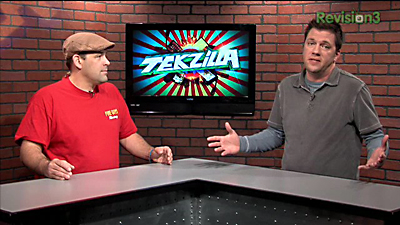 #12 - Dell Alien PC
Season 1 - Episode 59
1UP's Garnett Lee joins us! Buying PCs: $700 desktops and $4000 Gaming Rigs! Xbox 360 Update. Replace NetStumbler. Remote Access Windows from OS X. DirecTV Hacks. Faster GPU vs. Faster CPU, Better WiFi Tool, Vista Drive Encryption!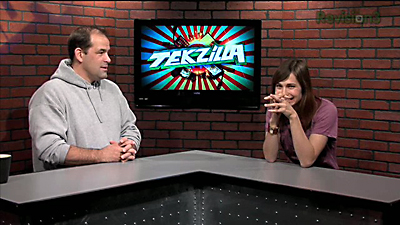 #13 - Prom Date
Season 1 - Episode 61
Veronica gets online at 15,000 feet courtesy of Virgina America. Is the Core i7 a better deal than the Core 2 Quad? Is buying refurbished technology inviting trouble? And how to run CD apps off a netbook PC. All that plus your questions on this episode of Tekzilla.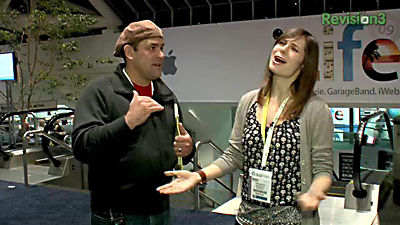 #14 - Episode 68
Season 1 - Episode 68
Macworld 2009 - iTunes Kills DRM, New MacBook Pro, SlimBlade Trackball, Shure USB Mics, Much More!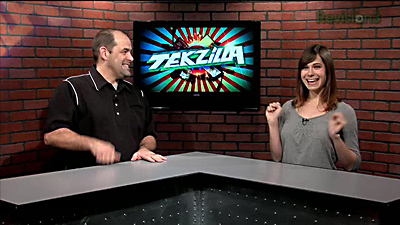 #15 - Episode 66
Season 1 - Episode 66
Checklist for a new PC. Hard Drive Speed vs. Size, SmallNetBuilder, Roll your own backup, What does Gigahertz mean?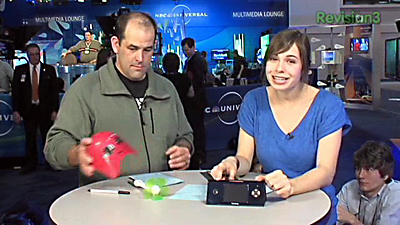 #16 - Episode 69
Season 1 - Episode 69
CES Day 2 - Veronica goes from HD sewing machines to speaker pigs, Patrick has digital cameras and home theater gear!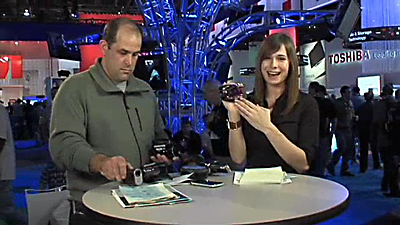 #17 - Episode 67
Season 1 - Episode 67
CES Day 1 - Ultimate $1500 Headphones, Cheap HD (and YouTube friendly) Camcorders, and a Dual Screen Notebook!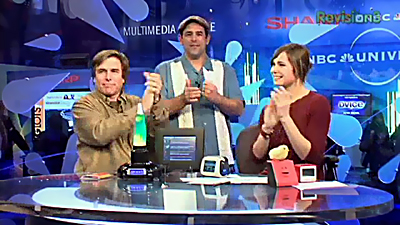 #18 - Episode 70
Season 1 - Episode 70
Our final day at CES features an array of amazing power and portable products... and Jim Louderback has found the weirdest product at CES!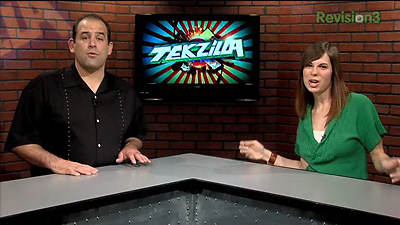 #19 - Episode 73
Season 1 - Episode 73
Wireless photo transfer, triple your iPhone battery life, your first Linux distro, what to watch out for when you build your first Core i7 machine!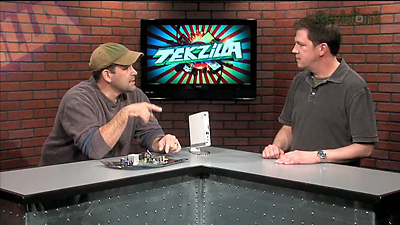 #20 - Episode 74
Season 1 - Episode 74
Dump your cable modem for WiMAX? iSquint, FeedFlix, Windows 7 Beta: better than Vista. HP MediaSmart Server vs. DIY = Windows Home Server Challenge.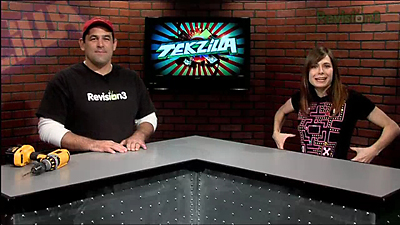 #21 - Episode 76
Season 1 - Episode 76
How good is a $200 HD Camcorder? We've got Creative's Vado, Flip's mino HD and Kodak's Zi6! Tip Of My Tongue .... find that word you just can't remember. Recycling Alkaline Batteries. Your WHS Questions!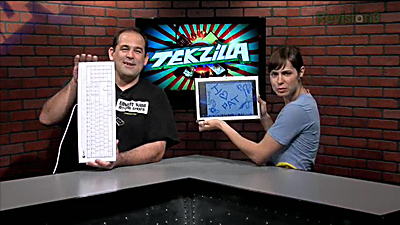 #22 - Teh Bunniez
Season 1 - Episode 50
NAS vs. FTP. AngryAliens. What's the best way to use headphones with your PS3 or Xbox? TeraCopy moves files faster. How many screens can you attach to your monitor? Can I use a Solid State Disk in place of RAM?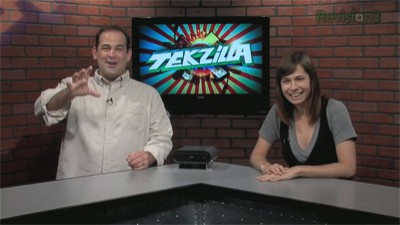 #23 - GPS
Season 1 - Episode 52
GPS models from TomTom, Garmin and Mio, Veronica's call on Android/T-Mobile's G1, help speeding up BitTorrent. Vista/OS X File sharing help. Our favorite mouse is cheap, too. Three core processor info. Cheap HDMI/HDCP ready video card options.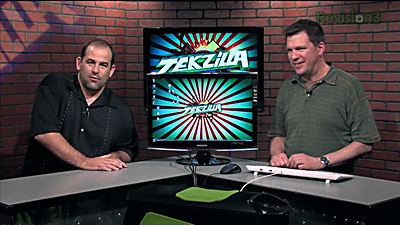 #24 - Super Hot
Season 1 - Episode 48
1UP's Garnett Lee, Lightning vs. Xbox 360, Benchmarking our Badass Gaming PC with 3DMark Vantage and Crysis, Free Video Conversion for the PS3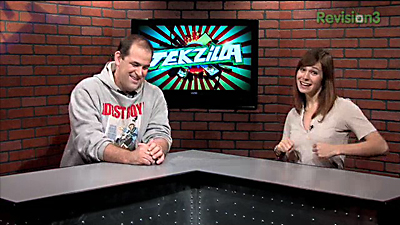 #25 - Coffee
Season 1 - Episode 62
Best Budget Laptops, Upscaled DVD vs Blu-ray, Planet Earth Looks Amazing, What To Do with 40 Laptop Drives, Why Macbooks Can't Use Microphones, LetMeGoogleThatForYou.com