The BEST Episodes of The Daily Show
Every episode ever - ranked by fan votes!
Last Updated: Aug 16, 2019
Forget trying to keep pace with 24 hour news networks; the best fake news show in the world will provide you with all the news you can handle. The Daily Show is a comedic view of recent news headlines and political figures through a series of satirical monologues along with segments by correspondents and finally interviews with guest celebrities and political figures. The Daily Show with Trevor Noah is filmed at 733 11th Avenue, New York, NY.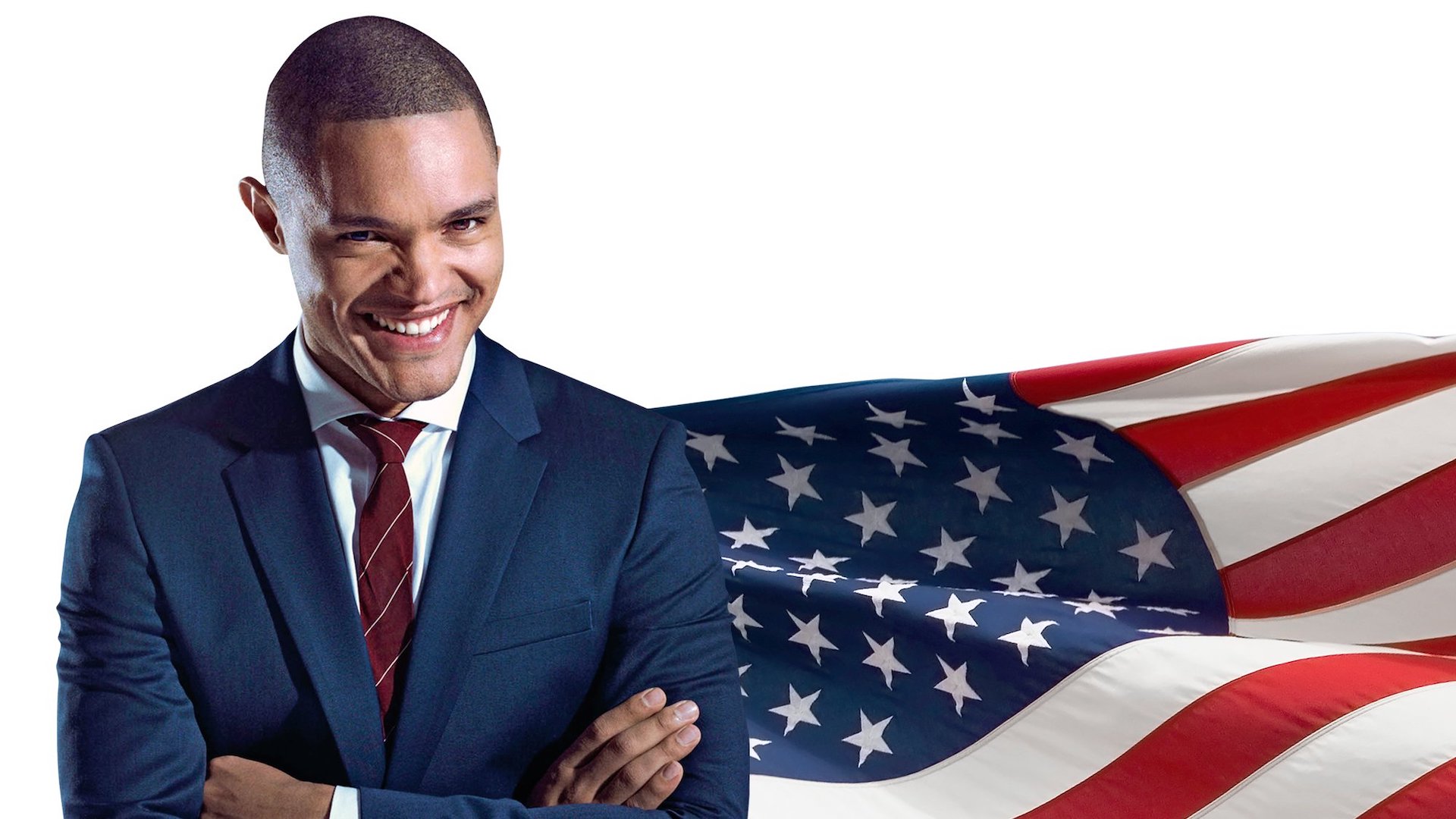 #1 - John King
Season 7 - Episode 14
John King
1 votes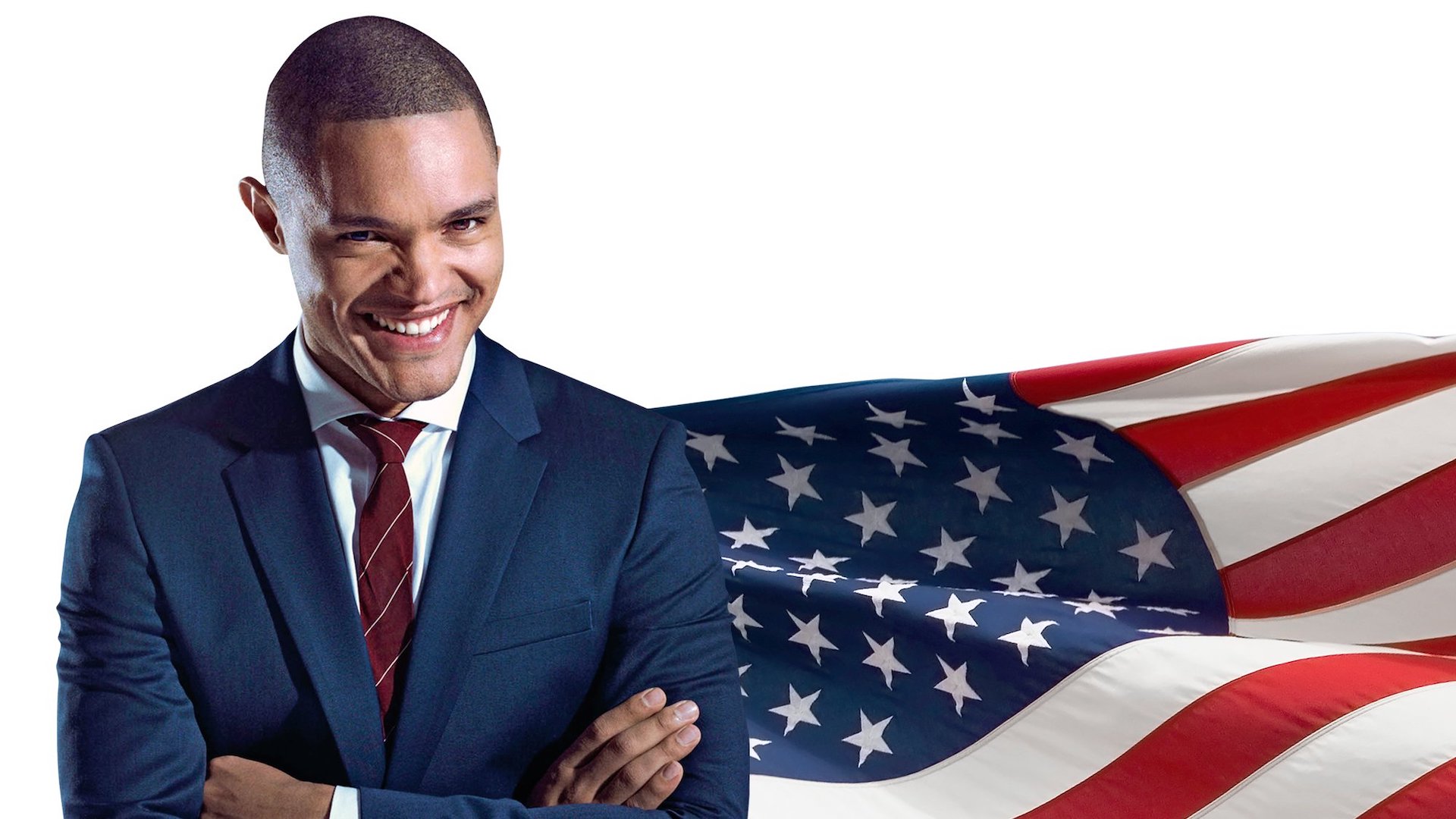 #2 - Al Franken
Season 3 - Episode 43
1 votes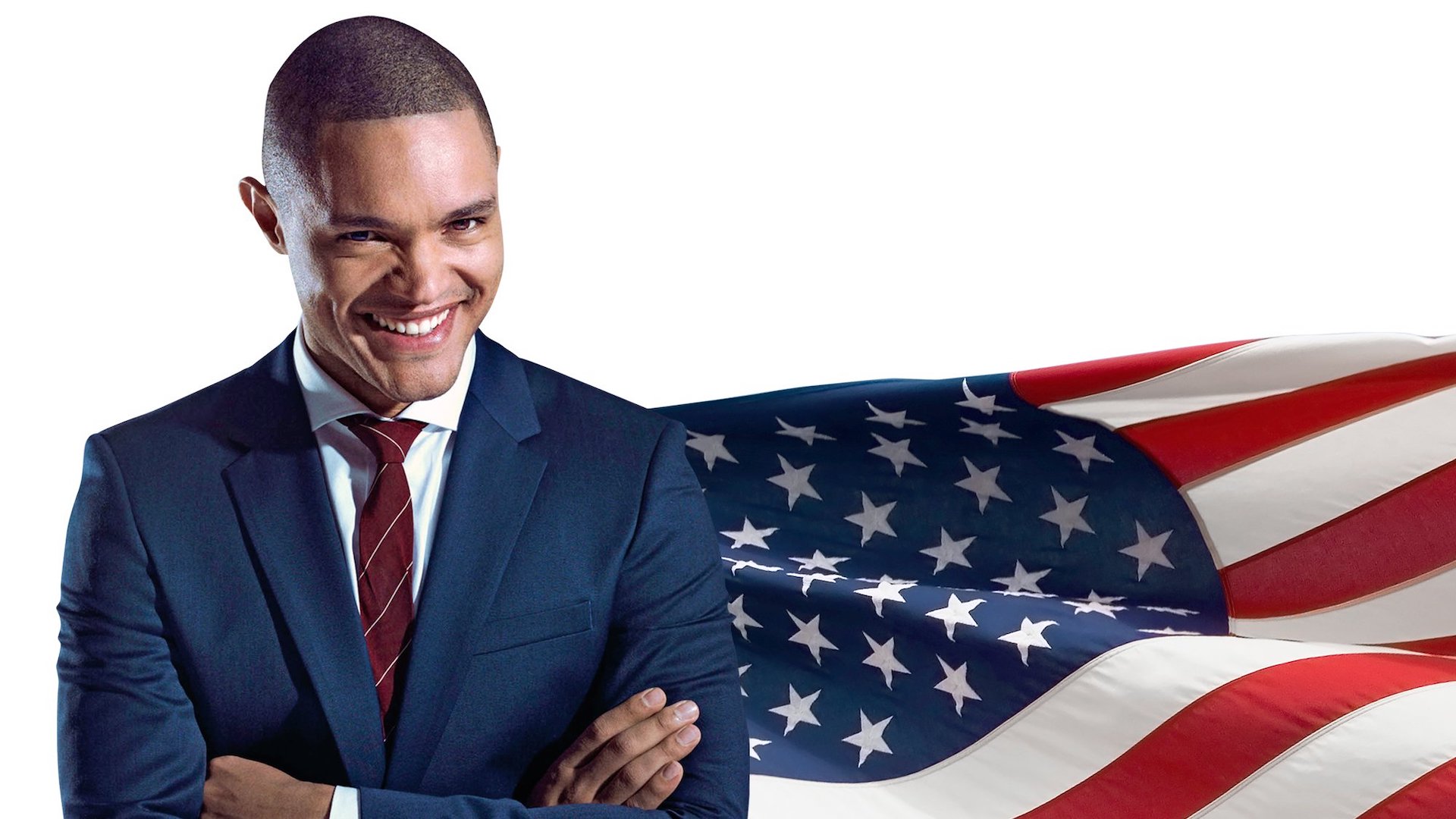 #3 - Debbie Reynolds
Season 1 - Episode 64
1 votes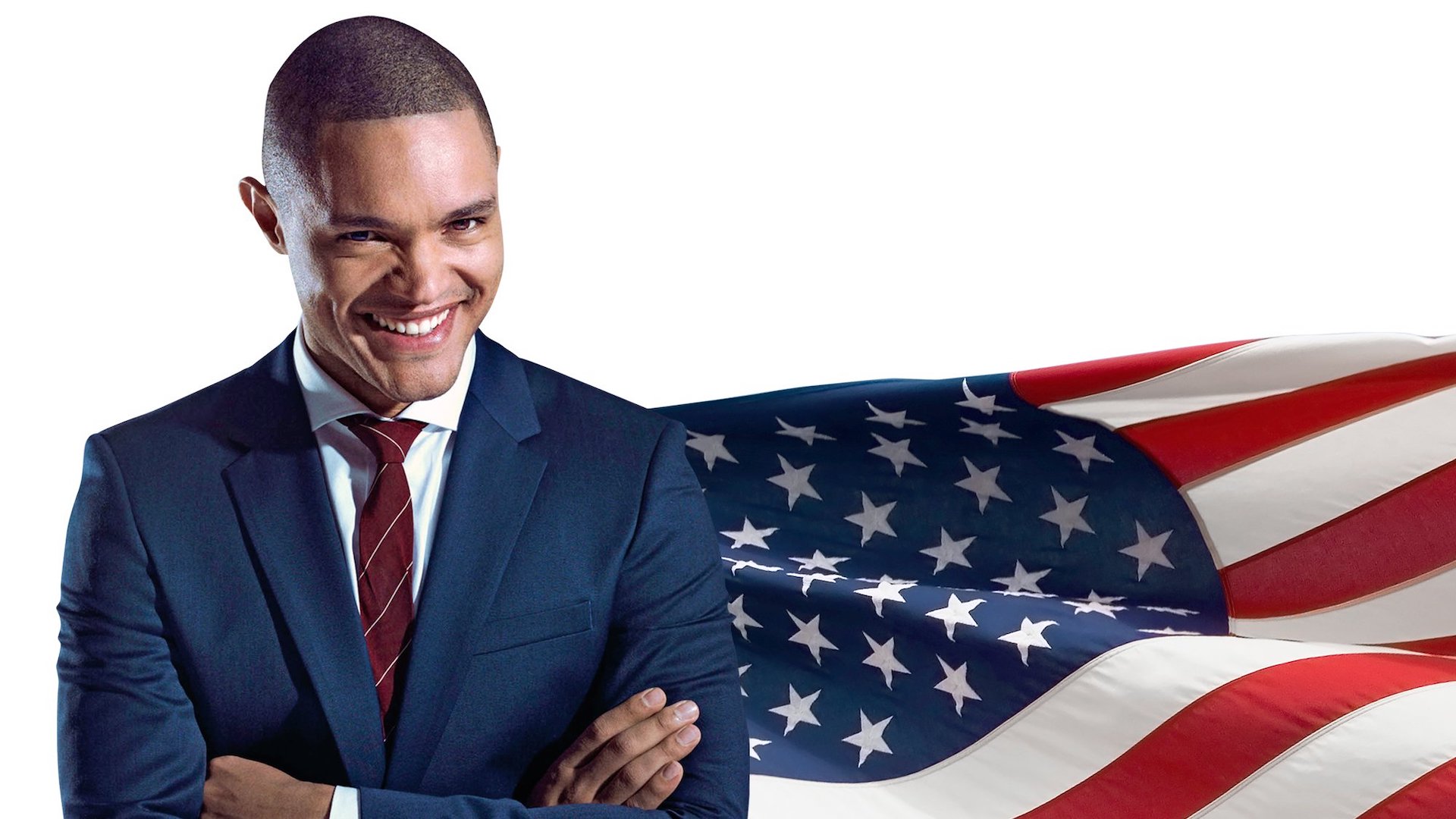 #4 - Steve Guttenberg
Season 2 - Episode 12
1 votes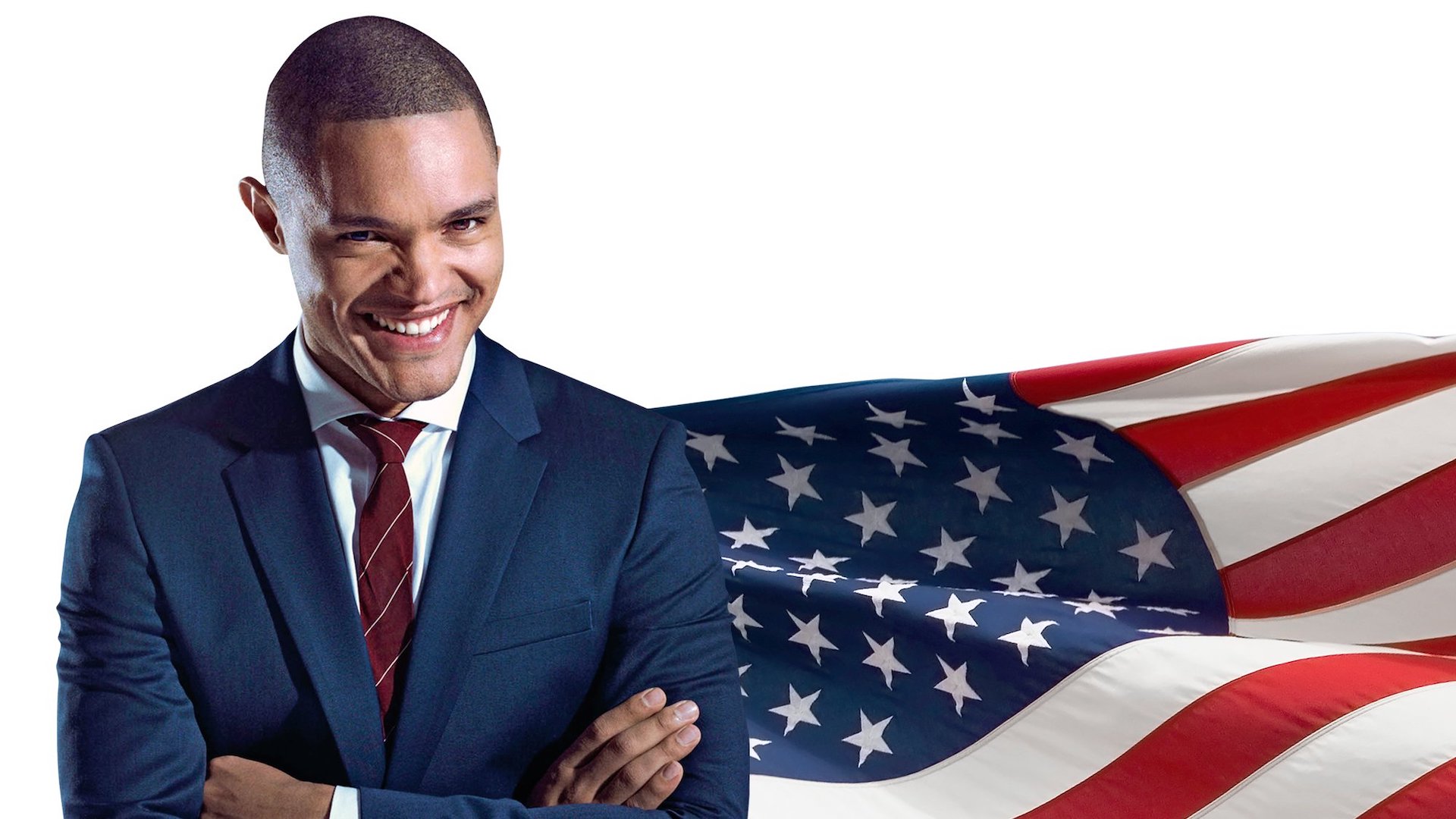 #5 - Vivica A. Fox
Season 3 - Episode 42
1 votes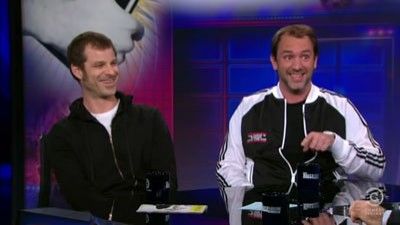 #6 - Trey Parker & Matt Stone
Season 16 - Episode 36
'South Park,' creators Trey Parker and Matt Stone.
14 votes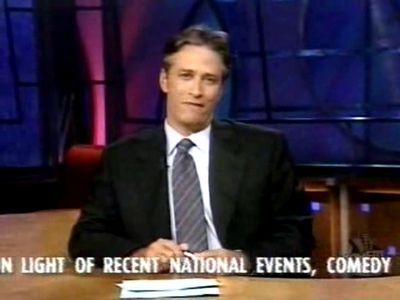 #7 - The Comeback Episode
Season 6 - Episode 111
The Daily Show returns to the air from the New York studio in their first episode after the tragedy of September 11th, 2001.
3 votes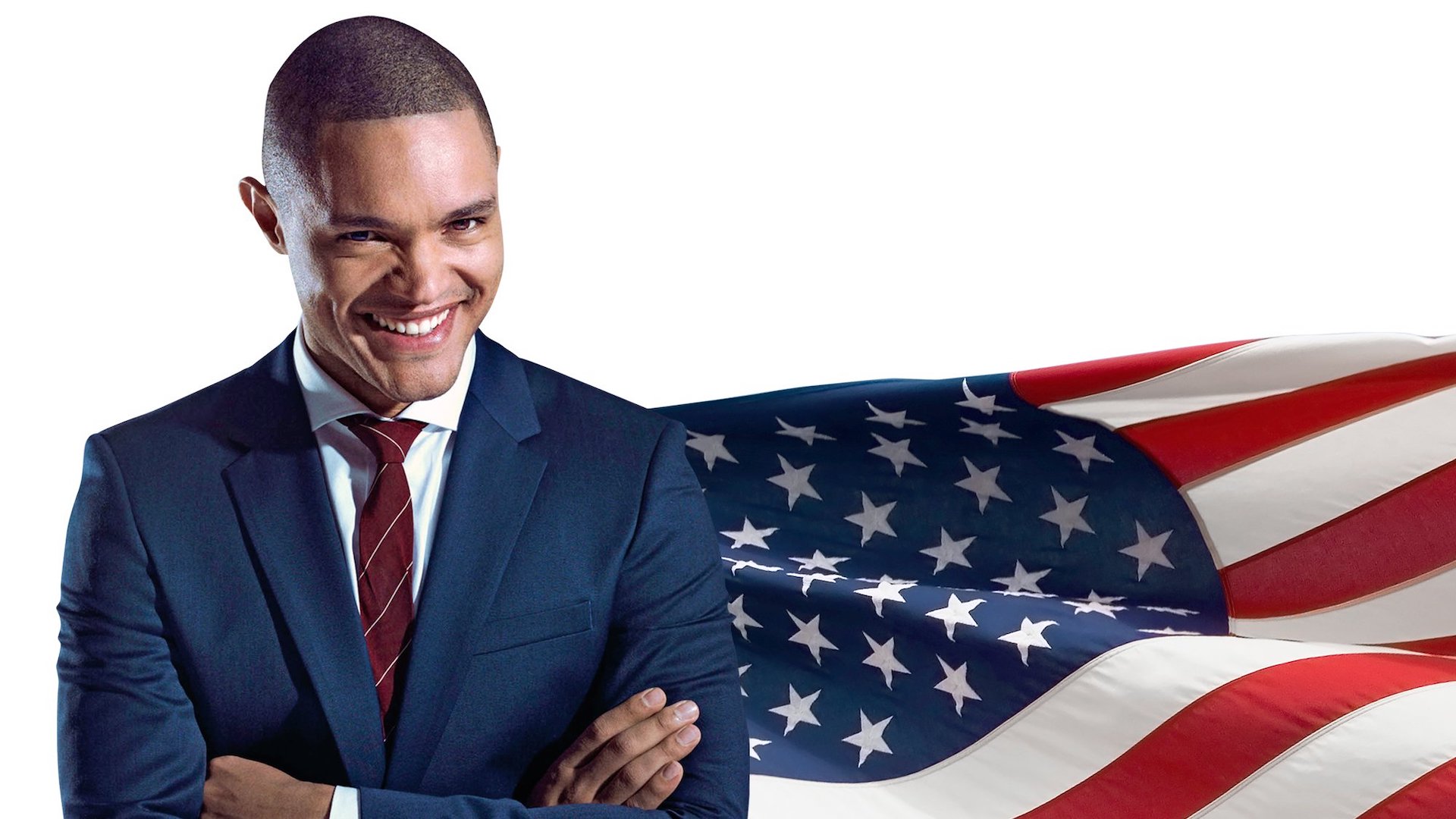 #8 - Engelbert Humperdinck
Season 1 - Episode 10
5 votes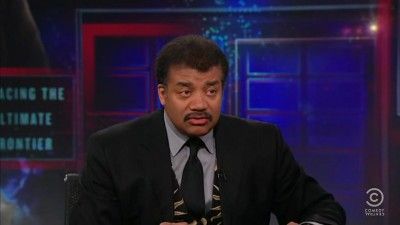 #9 - Neil deGrasse Tyson
Season 17 - Episode 64
Rick Santorum gets queasy over John F. Kennedy's religious tolerance speech, the Pope joins the Twitterverse, and Neil deGrasse Tyson advocates U.S. space exploration.
24 votes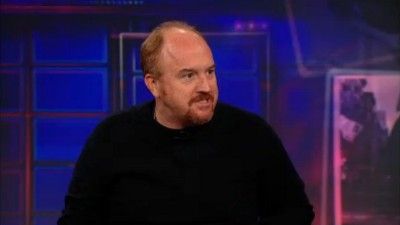 #10 - Louis C.K.
Season 17 - Episode 123
Mitt Romney retires retroactively, John Oliver reports from New Jersey on the Viacom-DirecTV dispute, and Louis C.K. clarifies his controversial Twitter comments.
36 votes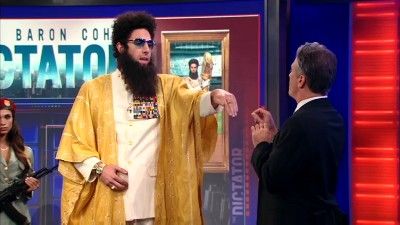 #11 - Admiral General Aladeen
Season 17 - Episode 100
Elections in Europe spell bad news for incumbents, Al Madrigal gauges young voters' enthusiasm for Obama, and Admiral General Aladeen assures Jon that his family is safe.
31 votes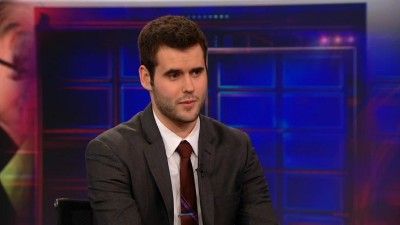 #12 - Zach Wahls
Season 17 - Episode 96
Republicans and Democrats debate discretionary social spending, Mike & Ike stage a gay divorce, and Zach Wahls shares lessons learned from his two moms.
18 votes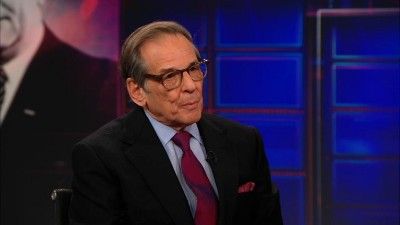 #13 - Robert Caro
Season 17 - Episode 103
Fox News evolves on the issue of same-sex marriage, Jason Jones reports from George Clooney's fundraiser, and Robert Caro discusses Lyndon Johnson's passage to power.
18 votes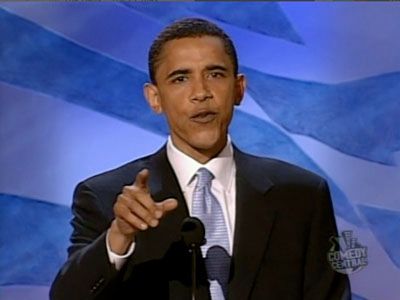 #15 - Sen. Joe Biden
Season 9 - Episode 94
Daily Show coverage of Day 2 of the Democratic National Convention. Highlights include: Speeches by Barack Obama, Ted Kennedy, and Howard Dean Stephen Colbert uses to word "turd" 8 times Interview with Senator Joe Biden
3 votes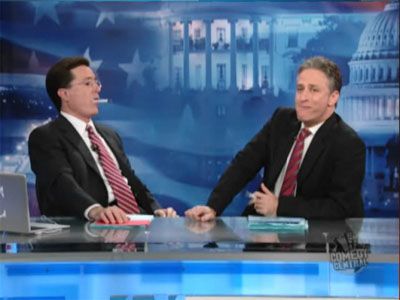 #16 - Indecision 2004: Prelude to a Recount
Season 9 - Episode 140
Prelude to a Recount: one-hour live election special airs at 10 PM with guest William Weld.
3 votes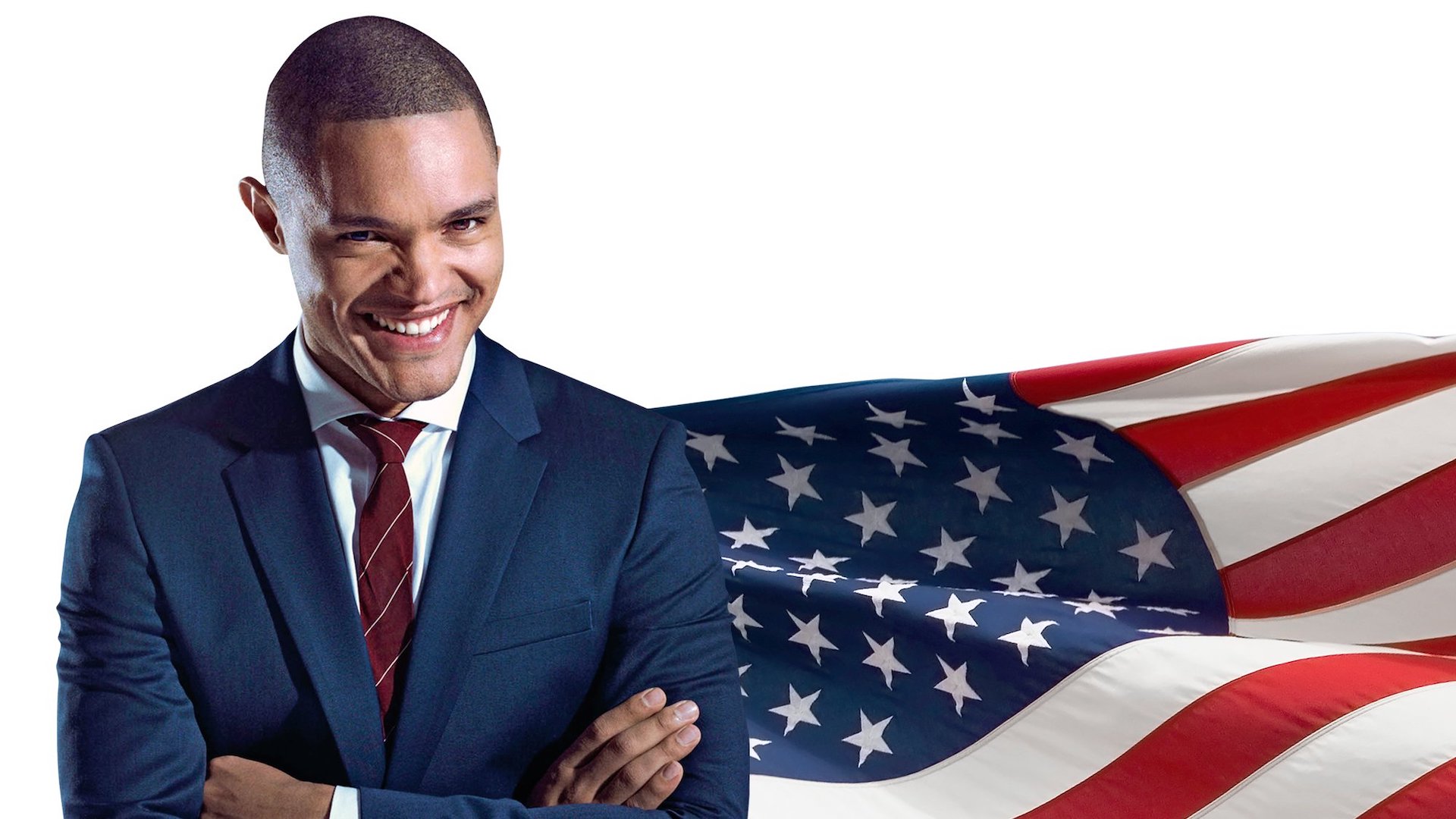 #17 - Frank Rich
Season 6 - Episode 112
2 votes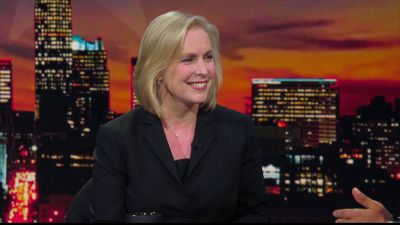 #19 - Kirsten Gillibrand
Season 21 - Episode 136
From the DNC in Philadelphia, Desi Lydic unpacks Hillary Clinton's nomination, Donald Trump asks Russia to hack the U.S., and Senator Kirsten Gillibrand discusses paid leave.
2 votes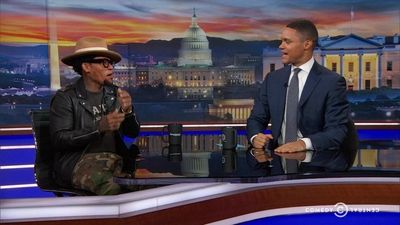 #20 - D.L. Hughley
Season 22 - Episode 105
President Trump's rationale for firing FBI Director James Comey begins to unravel, Russian officials visit the White House, and D.L. Hughley discusses "The D.L. Hughley Show."
1 votes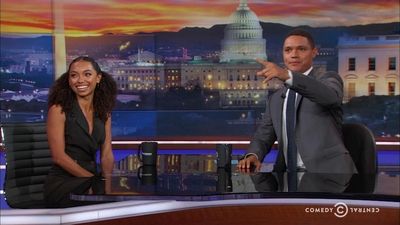 #21 - Logan Browning
Season 22 - Episode 111
The White House praises President Trump's trip abroad, Michelle Wolf unpacks the expectations surrounding "Wonder Woman," and Logan Browning discusses "Dear White People."
1 votes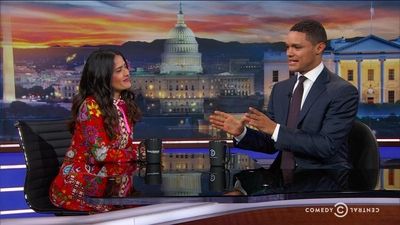 #22 - Salma Hayek Pinault
Season 22 - Episode 116
James Comey details his meetings with President Trump in a Senate hearing, Jordan Klepper weighs in on gun control, and Salma Hayek Pinault discusses "Beatriz at Dinner."
1 votes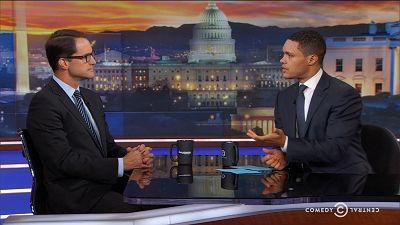 #23 - Jim Himes
Season 23 - Episode 2
Fox News struggles to process the mass shooting in Las Vegas, O.J. Simpson is released from prison, and Representative Jim Himes weighs in on U.S. gun control.
1 votes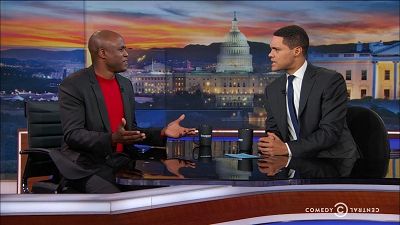 #24 - Wayne Brady
Season 23 - Episode 63
Critics slam the sheriff who allegedly ignored warnings about the Parkland shooter, Roy Wood Jr. and Michael Kosta recap the Olympics, and Wayne Brady discusses "Kinky Boots."
1 votes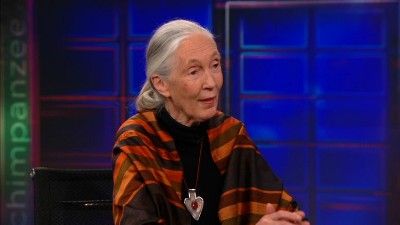 #25 - Jane Goodall
Season 17 - Episode 88
The Secret Service is embroiled in a prostitution scandal, the media addresses Hilary Rosen and the "war on women," and Jane Goodall talks Disney's new film, "Chimpanzee."
23 votes