The BEST Episodes of Patriot Act with Hasan Minhaj
Every episode ever - ranked by fan votes!
Last Updated: Sep 19, 2019
Every Sunday, Hasan Minhaj brings an incisive and nuanced perspective to global news, politics and culture in his unique comedy series.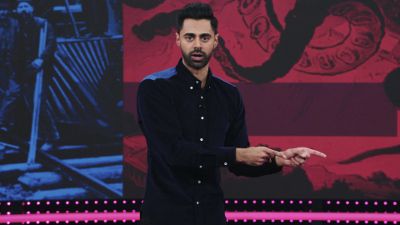 #1 - Amazon
Season 1 - Episode 3
Hasan takes time out from his Amazon addiction to analyze the relentless tactics the company used to become the largest online retailer in the world.
76 votes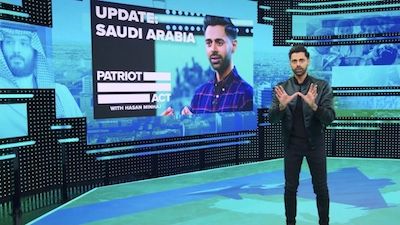 #2 - Censorship in China
Season 2 - Episode 1
After addressing his Saudi Arabia controversy, Hasan highlights censorship in China and how a #MeToo movement has emerged despite government controls.
65 votes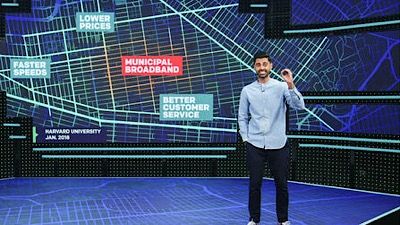 #3 - Why Your Internet Sucks
Season 3 - Episode 6
As millions of Americans lack internet access, Hasan looks at the ways government and providers fail citizens and how some cities are fighting back.No Description yet.
63 votes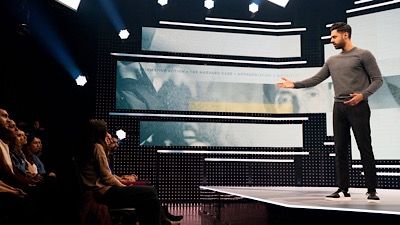 #4 - Fentanyl
Season 4 - Episode 2
As overdoses involving fentanyl continue to skyrocket, Hasan traces the origins of the synthetic opioid and how drug companies profit from its misuse.
60 votes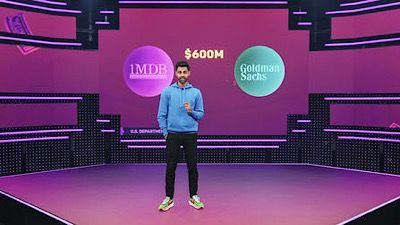 #5 - Indian Elections Update and the 1MDB Scandal
Season 3 - Episode 4
Hasan discusses India's election results, then relays the astonisfing story of a multibillion-dollar scandal involving Goldman Sachs and Malaysia.
59 votes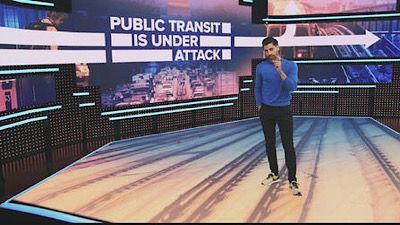 #6 - Why Your Public Transportation Sucks
Season 4 - Episode 3
Hasan examines how the U.S. government and the Koch brothers are sabotaging plans to revive and expand public transportation as infrastructure crumbles.
60 votes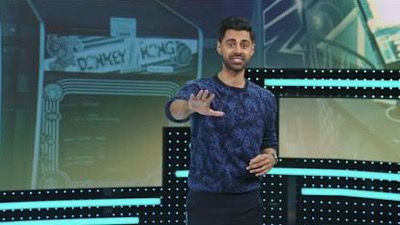 #7 - Video Games & Labor
Season 4 - Episode 1
Video games are bigger than ever, but the people who make them are often exploited. Hasan takes a look at the darker side of the gaming industry.
66 votes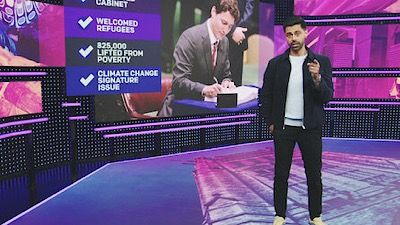 #8 - The Two Sides of Canada
Season 4 - Episode 5
In advance of Canada's election, Hasan talks with Justin Trudeau and scrutinizes the prime minister's reputation as a champion of progressive politics.
62 votes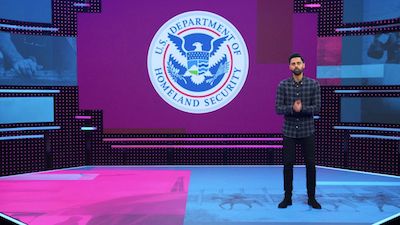 #9 - Immigration Enforcement
Season 1 - Episode 6
Hasan takes on immigration in America, going beyond the headlines to dissect disheartening policies and the Trump administration's motivations.
68 votes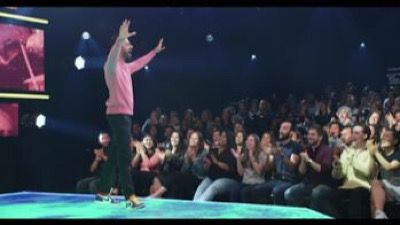 #10 - Brazil, Corruption and the Rainforest
Season 3 - Episode 1
A look at new dangers faced by the Amazon rain forest and Brazil's indigenous population. Also: a discussion of the Philippines election.
68 votes
Writers: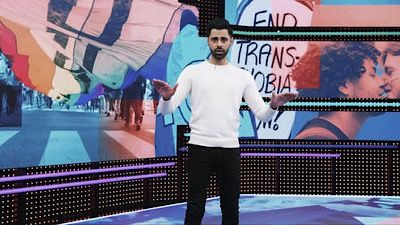 #11 - Civil Rights Under Trump
Season 2 - Episode 4
Two years into the Trump administrations, Hasan spotlights how government officials have been quietly and systematically dismantling civil rights.
63 votes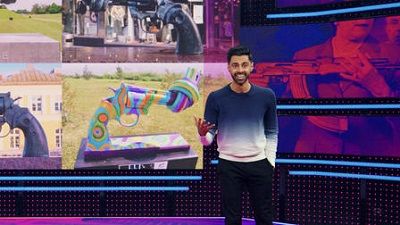 #12 - The NRA's Global Impact
Season 3 - Episode 2
Though the NRA is best known for its agenda in the U.S., Hasan explores how the organization has been exporting its gun culture around the world.
67 votes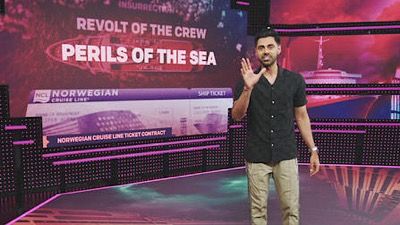 #13 - The Real Cost of Cruises
Season 4 - Episode 4
Cruise lines promise fun, inexpensive vacations, but Hasan discovers that major carriers are exploiting loose regulations on labor, safety and crime.
62 votes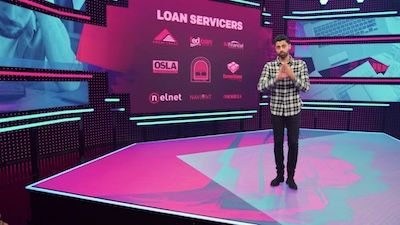 #14 - Student Loans
Season 2 - Episode 3
As millions of Americans struggle with crushing student loan debt, Hasan digs deep to expose the negligent and dishonest practices of loan servicers.
73 votes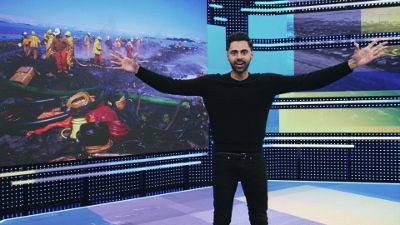 #15 - Oil
Season 1 - Episode 4
A massive but little-known oil spill off the U.S. Gulf Coast prompts Hasan to examine the serious consequences of expanding American oil production.
67 votes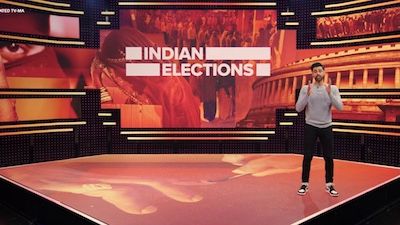 #16 - Indian Elections
Season 2 - Episode 6
Just before voters head to the polls in India's national election, Hasan explains what's at stake for the world's largest and most diverse democracy.
70 votes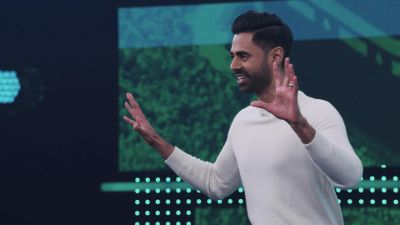 #17 - Saudi Arabia
Season 1 - Episode 2
In the wake of journalist Jamal Khashoggi's death, Hasan exposes grim truths about Saudi Arabia and the charismatic crown prince known as "MBS."
81 votes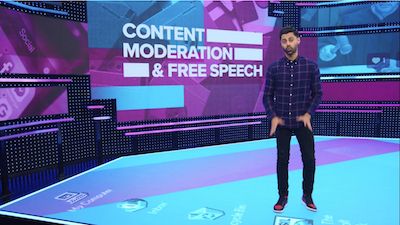 #18 - Content Moderation and Free Speech
Season 1 - Episode 7
As social media companies grow into worldwide behemoths, Hasan reveals how they take advantage of outdated laws to curate content and avoid regulation.
67 votes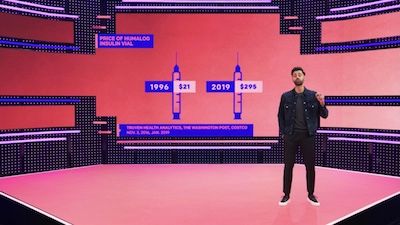 #19 - Drug Pricing
Season 2 - Episode 2
Hasan examines the major players in America's drug industry, and how the prices of life-saving medications like insulin continue to rise unabated.
70 votes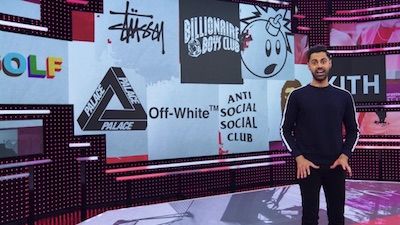 #20 - Supreme
Season 1 - Episode 5
Hasan investigates the economics and shelf life of cool as he turns his eye toward streetwear brand Supreme, which peddles hype as much as its clothes.
68 votes
#21 - The Broken Policing System
Season 4 - Episode 6
Five years after three high-profile killings by police, Hasan looks at the culture and systems in place that help officers avoid accountability.
51 votes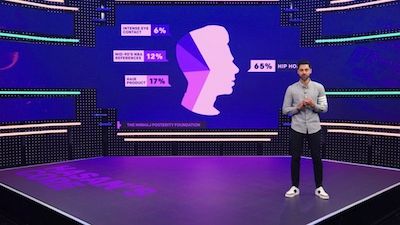 #22 - Hip-hop and Streaming
Season 2 - Episode 5
Hip-hop has already taken over America, but streaming platforms have allowed the genre to transform into a disruptive political force around the world.
68 votes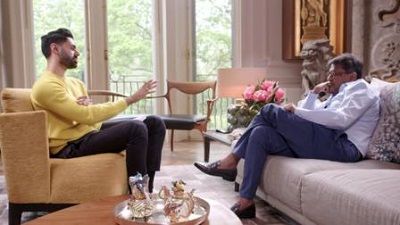 #23 - Cricket Corruption
Season 3 - Episode 3
Once a tool of British colonialism, cricket is now India's major sport. But greed and corruption threaten to undermine the game's global growth.
67 votes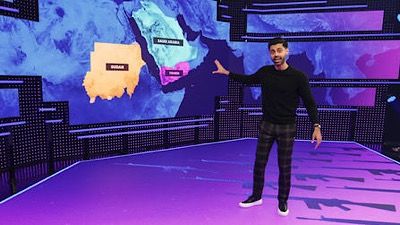 #24 - Protests in Sudan
Season 3 - Episode 5
In the aftermath of an April 2019 coup in Sudan, pro-democracy groups have faced extreme violence from a military desperate to hold on to power.
62 votes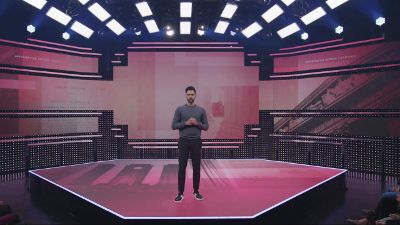 #25 - Affirmative Action
Season 1 - Episode 1
Hasan breaks down how a lawsuit by Asian American students against Harvard could kill affirmative action, and where a conservative activist fits in.
91 votes