The Best Episodes of Powerless
Last Updated: Nov 29, 2018
In a world where humanity must cope with the collateral damage of Super Heroes and Super-Villains, Emily Locke begins her first day as Director of Research & Development for Wayne Security, a subsidiary of Wayne Enterprises that specializes in products that make defenseless bystanders feel a little safer. Full of confidence and big ideas, Emily quickly learns that her expectations far exceed those of her new boss and officemates, so it will be up to her to lead the team toward their full potential and the realization that you don't need superpowers to be a hero.
#1 - Emily Dates a Henchman
Season 1 - Episode 4
After being urged by her team, Emily sets her sights on the dating world but unknowingly falls for one of the Riddler's henchmen. Meanwhile, Teddy and Ron find a Batman artifact and discover Van's superhero fantasy.
Watch on Amazon
Buy on iTunes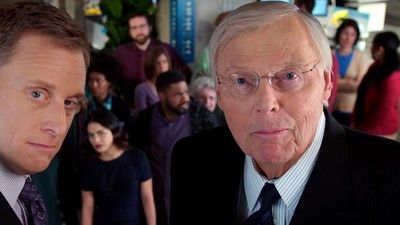 #2 - Win, Luthor, Draw
Season 1 - Episode 10
When an alien attack damages the Gotham headquarters, Chairman West delivers some unfortunate news to Van and Emily. In an effort to save the company, Emily's efficiency may make everyone a target. Meanwhile, Jackie gets a shocking surprise that will change her life.
Watch on Amazon
Buy on iTunes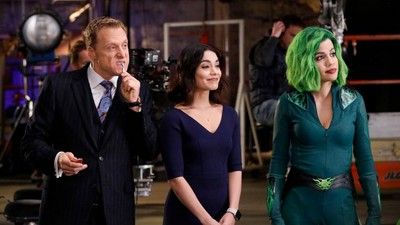 #3 - Green Furious
Season 1 - Episode 8
Emily takes a stand in her first board meeting and must deliver on a big idea with the help of super heroine Green Fury. Meanwhile, Teddy tries to find a way to get Green Fury's attention. Elsewhere, Jackie brings her daughter to work but starts to get worried when she bonds with Wendy.
Watch on Amazon
Buy on iTunes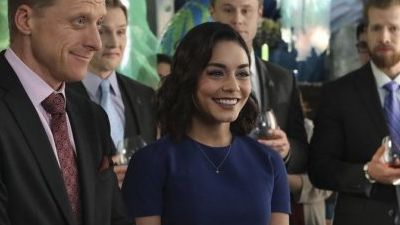 #4 - Sinking Day
Season 1 - Episode 3
When the team loses a client due to Van's incompetence, Emily seeks to clinch a deal with the people of Atlantis. Because of his massive screw up, Van's father takes notice and sets him on a patch to redeem himself. Meanwhile, new employee Alex starts at the office and Teddy and Ron are convinced he is a superhero.
Watch on Amazon
Buy on iTunes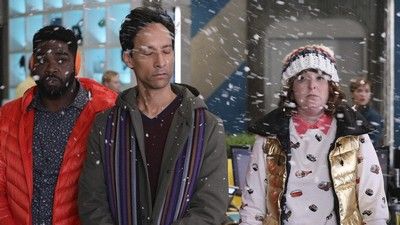 #5 - Cold Season
Season 1 - Episode 5
Emily convinces Teddy to enter what she thinks is a game-changing invention into the Wayne Innovation contest against the elitist engineers of Wayne X, even though he has his doubts. Meanwhile, Van takes advantage of Ron's good nature and has him assemble a toy in hopes of preoccupying his new girlfriend's child.
Watch on Amazon
Buy on iTunes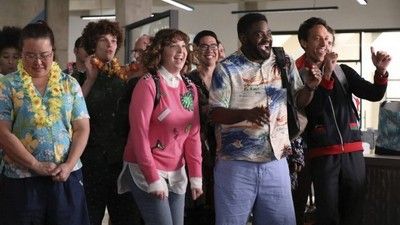 #6 - Emergency Punch-Up
Season 1 - Episode 9
In need of some real R&R, the team gears up to leave for a company retreat when supervillain Dr. Psycho releases a toxic gas in Charm City. Now stuck in the Wayne Security offices, Emily does her best to make the most of a terrible situation.
Watch on Amazon
Buy on iTunes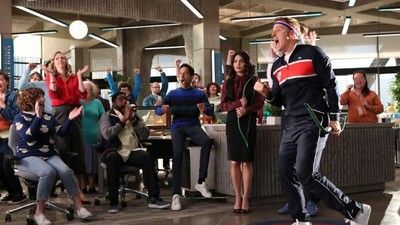 #7 - Van v Emily: Dawn of Justice
Season 1 - Episode 7
Teddy falls in love with a superhero; Emily wants an office, but it may mean hell for the rest of the team.
Writers:
Greg Lisbe

,
Jared Miller
Watch on Amazon
Buy on iTunes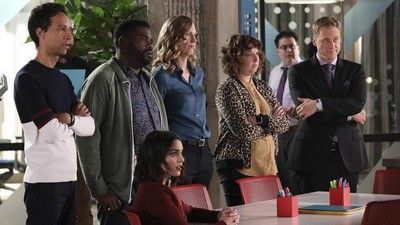 #8 - I'ma Friend You
Season 1 - Episode 6
When Emily learns that Jackie is in need of some extra cash, she can't help but try and do what she can to help her out. Meanwhile, Van is on a witch hunt and has his eyes set on Teddy, Ron and Wendy.
Watch on Amazon
Buy on iTunes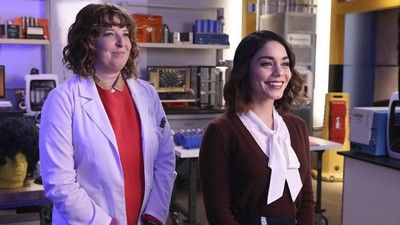 #9 - Wayne Dream Team
Season 1 - Episode 2
With a new product idea greenlit, Emily tries to get her team inspired but can't seem to break through their obsession with Fantasy Super Hero League. Meanwhile, Van is on a mission to be included in the Wayne Dream Team photo.
Watch on Amazon
Buy on iTunes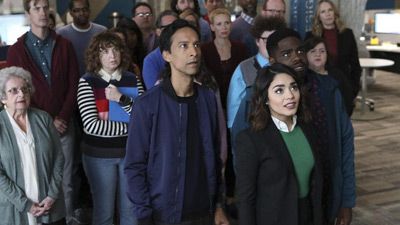 #10 - Wayne or Lose
Season 1 - Episode 1
A woman begins her new job with a company specializing in products that make everyday citizens feel safer around damage caused by super heroes and villains that live amongst them.
Writers:
Justin Halpern

,
Patrick Schumacker
Watch on Amazon
Buy on iTunes