The BEST Episodes of Paradise PD
Every episode ever - ranked by fan votes!
Last Updated: Nov 12, 2019
From "Brickleberry" creators Roger Black and Waco O'Guin comes this adult animated comedy about a backwater Southern-fried police department.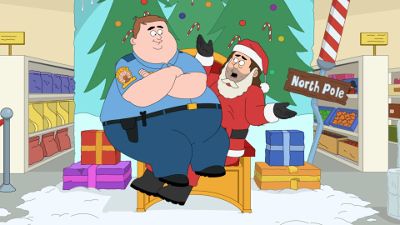 #1 - Christmas in Paradise
Season 1 - Episode 10
As Dusty scrambles to get Paradise ready for a visit from Santa, Kevin races to root out the traitor on the force.
180 votes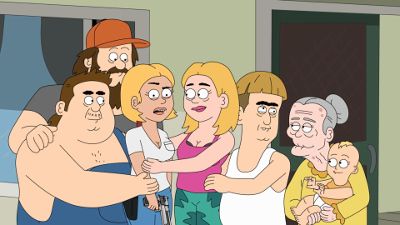 #2 - Meet the Jabowskis
Season 1 - Episode 6
After finding a clue to her past, Gina sets out on a quest for revenge and bonds with her long-lost family -- leaving Paradise without a tough cop.
199 votes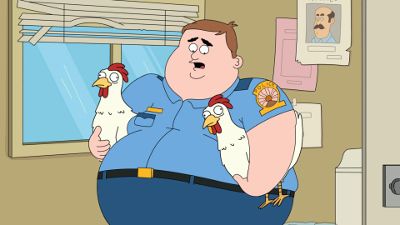 #3 - Karla
Season 1 - Episode 4
When Kevin's mom buys him a sleek new talking police car, it's love at first sight. Bullet turns Dusty into a fried-chicken kingpin.
222 votes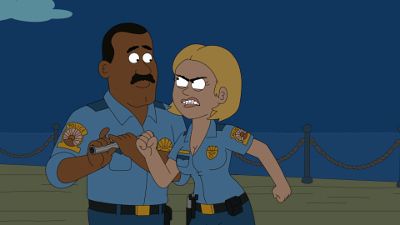 #4 - Black & Blue
Season 1 - Episode 3
At Gina's insistence, Fitz starts carrying a gun -- and ignites a national media scandal. Shipped off to a nursing home, Hopson uncovers a conspiracy.
233 votes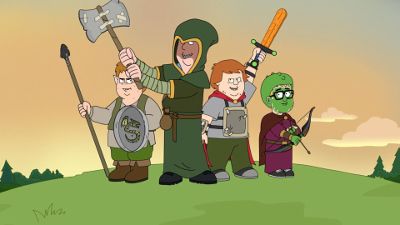 #5 - Dungeons & Dragnet
Season 1 - Episode 5
When Preacher Paul ropes the cops into his war against a "satanic cult" of D&D players, Bullet makes a move on the preacher's virtuous daughter.
212 votes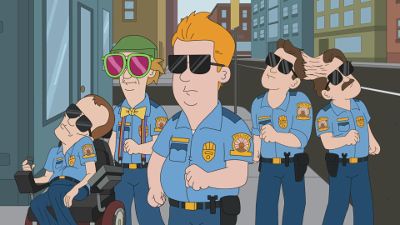 #6 - Task Force
Season 1 - Episode 8
The hunt for the argyle meth mastermind leads Kevin and his task force to the circus. A cash-strapped Dusty auctions off his virginity on the dark web.
199 votes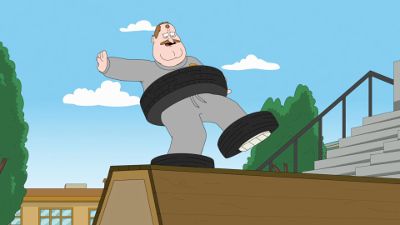 #7 - Police Academy
Season 1 - Episode 7
While Kevin and his dad face off in the police academy Coptathalon, Bullet runs the station and Dusty helps Hopson take care of unfinished business.
205 votes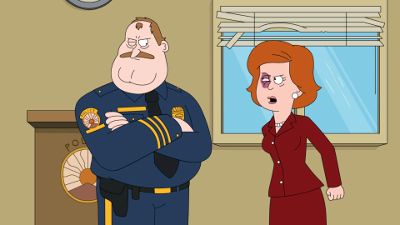 #8 - Parent Trap
Season 1 - Episode 9
Kevin's plan to reunite his family backfires in a big way. After seeing his DNA test results, Dusty vows to stop the town's Thanksgiving parade.
203 votes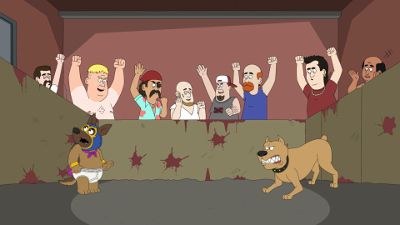 #9 - Ass on the Line
Season 1 - Episode 2
Bullet finds fame and glory in an underground dogfighting ring, and Chief Crawford butts heads with his biggest rival on a maddening homicide case.
251 votes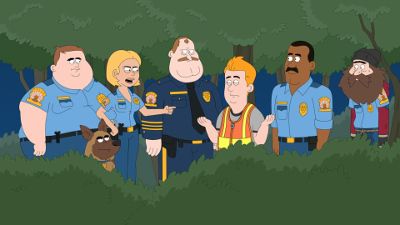 #10 - Welcome to Paradise
Season 1 - Episode 1
At 18, Kevin Crawford finally gets a shot at joining the police force run by his dad, just as a new drug dubbed "argyle meth" hits the streets.
331 votes