The Best Episodes of Oggy and the Cockroaches
The show centers on Oggy, a content and lazy, albeit very tender fat blue cat, who would usually spend his days watching TV and cooking - if it wasn't for the three pesky roaches in the household: Joey, Dee Dee and Marky (named after members of the punk group Ramones). The trio seems to enjoy generally making Oggy's life miserable, which involves mischief ranging from (in most cases) plundering his fridge to such awkward things like hijacking the train Oggy just boarded.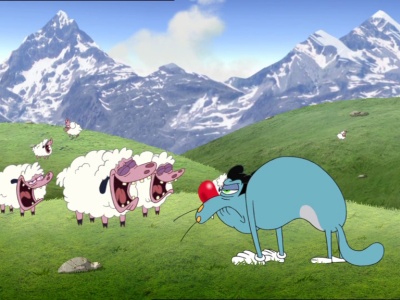 #1 - Sheepcat
Season 3 - Episode 2
Oggy has a new job shaving sheep. For him, even here, the cockroaches are there, ready to get Oggy in trouble - for the shear love of it.
6 votes
#2 - Casino
Season 3 - Episode 8
Oggy receives his 1 million Euro payment. Jack spends it all on a casino joint. And of course, the cockroaches come along for the ride.
3 votes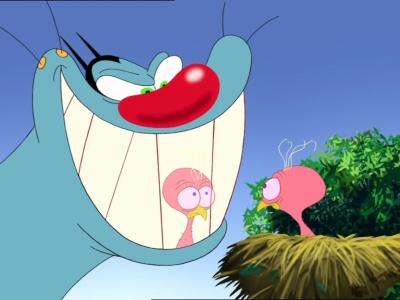 #3 - Castaway Cats
Season 3 - Episode 12
Oggy and Jack fall overboard on their cruise ship and fall on an island. While Oggy is enjoying himself, Jack is trying to leave. Meanwhile, the cockroaches are being kidnapped by a roach eater.
2 votes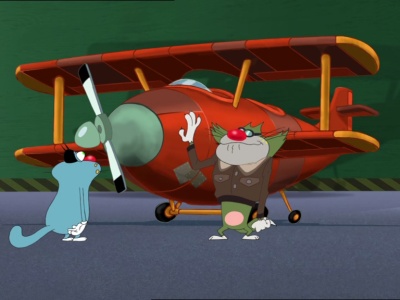 #4 - Living Carrots
Season 3 - Episode 11
One day, Oggy discovers that all of the vegetables in his house are alive! So naturally, the vegetables are saved. But when Oggy gets hungry, they may have to resort to change Oggy into a predator.
3 votes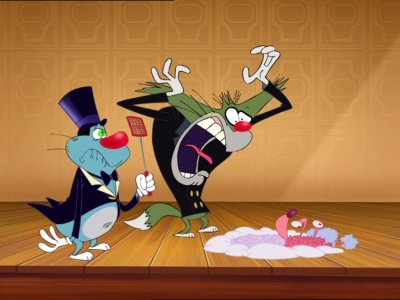 #5 - Transamazon-ians
Season 3 - Episode 13
Oggy and Jack are on a wild safari. They run into friendly insectivore natives who accidentally make Jack unconscious which the cockroaches take advantage of.
3 votes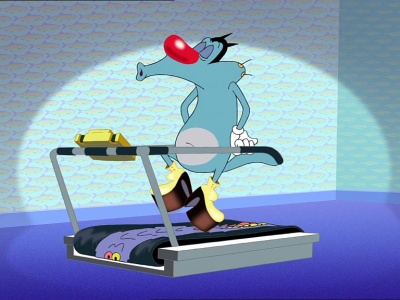 #6 - Oggy and the Magic Shoes
Season 3 - Episode 7
While walking home, Oggy finds a pair of magic shoes that can dance on their own whenever spit-shined. Oggy soon becomes famous with the toe tappers. All goes well until the cockroaches ruin everything.
5 votes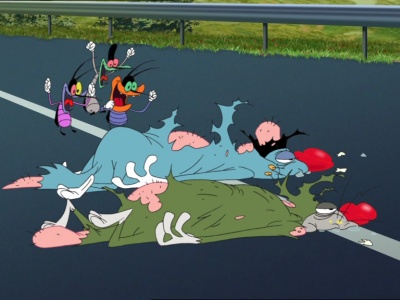 #7 - Abandoned Cockroaches
Season 3 - Episode 4
When Oggy and Jack go on vacation yet again, the cockroaches tag along, then the cruel cats plan on leaving them behind at a convenience store which only destroys their car.
6 votes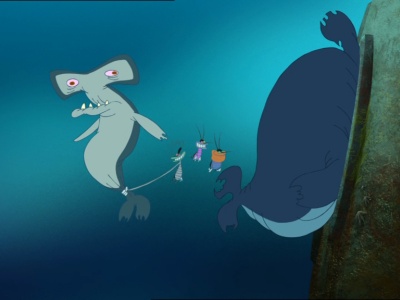 #8 - Scuba Diving
Season 3 - Episode 6
When our not so deliberate duo, Oggy and Jack, take up scuba diving in Hawaii during their vacation, not even water can stop the cockroaches from tagging along and taking the plunge to cause their usual mischief - this time under the great blue.
6 votes
#9 - Hide and Sick
Season 2 - Episode 2
Oggy is having a sick day recently - and the Cockroaches are out to take advantage of his current situation all the while Jack is trying to cure Oggy from his illness, resulting in a hide-and-seek game of a lifetime.
3 votes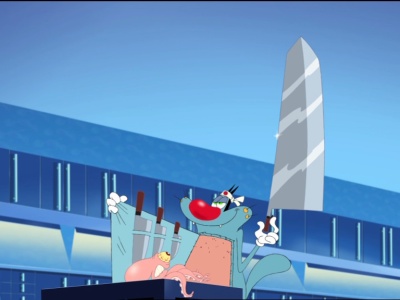 #10 - Octopus
Season 3 - Episode 1
Oggy befriends an octopus which the cockroaches want to eat. Little does Oggy know this octopus makes a habit of plotting robberies - for example, when Oggy was at his most unaware when he sleeps and gets relaxed, the Octopus sniggers and pulls Oggy's stuff into his head.
7 votes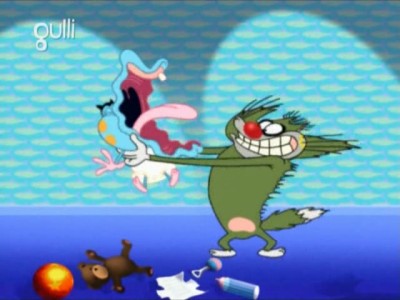 #11 - The Time Machine
Season 1 - Episode 31
Poor Oggy, as usual, gets in an accident involving Jack against the cockroaches in retaliation of his cake being eaten, ending up being squashed into a disk. To make sure he will never repeat that mistake twice, Jack builds a time machine to go back in time and prevent the accident. For him, turning forward – and back – the clock may yield unwanted results.
2 votes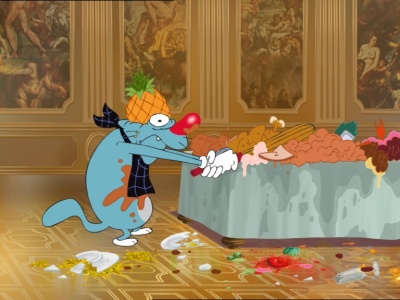 #12 - V.I.P. Party
Season 3 - Episode 5
Our favorite feline is invited to a extravagant V.I.P. party. As always (if you're familiar with Oggy), the cockroaches come along and turn this party up one notch too high as Oggy suffers torture by Marky and Dee Dee, while Joey has eyes for Cinderella and her only.
5 votes
#13 - The Lotery Ticket
Season 1 - Episode 32
Oggy and Jack won the lottery ticket number for a massive sum of money, that is, until Dee Dee gets a hold of it.
4 votes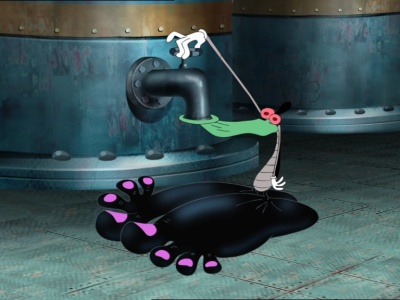 #14 - Night Watchmen
Season 3 - Episode 3
Oggy and Jack are assigned to keep watch over a toxic waste plant, briefed to make sure no monkey business will make this plant go nuclear. But while Jack is sleeping on the job, Oggy has to take damage from the cockroaches, trying his best to avoid sending the entire waste plant sky-high.
5 votes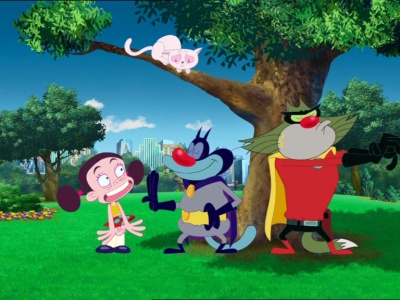 #15 - Just Married!
Season 3 - Episode 10
The big day has arrived when Oggy gets invited to the marriage of his best friend, Jack, and a French poodle, promising to be cockroach-free, but Dee Dee, Marky and Joey come along for the wedding too, uninvited, just to raise a little heck... well, so much for that "No Cockroaches Allowed" policy of the invitation.
2 votes