The Best Episodes of Phineas and Ferb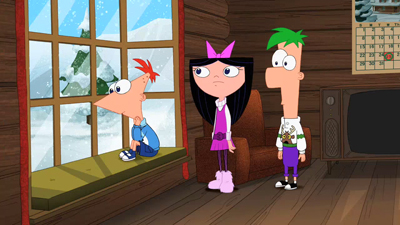 #1 - Phineas and Ferb Family Christmas Special 8.84
Season 3 - Episode 27
The boys decide to put on a traditional family Christmas special featuring their family, friends and a few very special guests, including Grammy winning recording artist Kelly Clarkson (playing herself). The episode features three new holiday songs - Isabella's "Let it Snow," a Buford and Baljeet rendition of "Good King Wenscelas," and the whole gang singing "We Wish You a Merry Christmas."
Directors: Dan Povenmire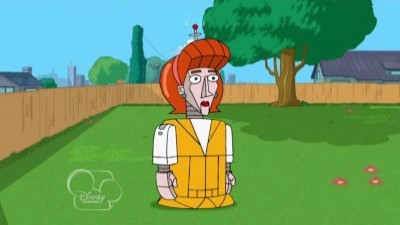 #2 - The Mom Attractor 8.77
Season 3 - Episode 44
When the boys ask Candace to decide what they should do for the day, she slyly asks them to invent a device to attract their Mom so that she can finally bust her brothers. Meanwhile, Dr. Doofenshmirtz has invented a "Baby-Cry-Inator" designed to tarnish his goodie-two-shoes brother's image with the electorate.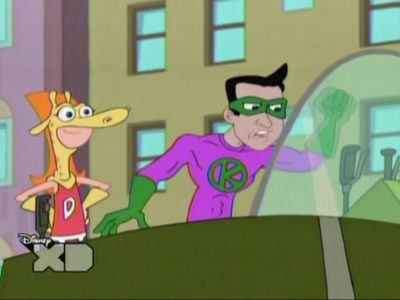 #3 - The Beak 8.64
Season 2 - Episode 50
Khaka Peü Peü arrives in Danville to challenge Phineas and Ferb after the boys are mistaken as a superhero (while wearing an indestructible suit they designed to safely conquer their newly built extreme skate-track) known as The Beak. With the super villain wreaking havoc, it's up to Phineas and Ferb to thwart him while Dr. Doofenshmirtz tells the people of the Tri-State area that he is in charge, in hopes that they will actually just go along with it. Meanwhile, his brother Roger is worried that everyone will blame him for the recent super villain catastrophe so he decides to make Doofenshmirtz Mayor.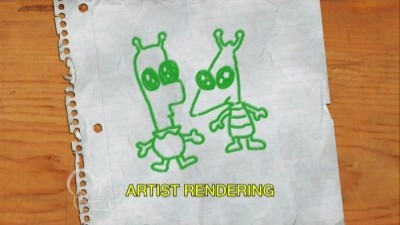 #4 - Sci-Fi Pie Fly 8.58
Season 3 - Episode 50
Phineas and Ferb create their own flying saucer to help solve the mystery of a recent rash of crop circles. Meanwhile, Candace tries to give up her tattling habit by taking a "me" day, and across town, Dr. Doofenshmirtz challenges the local pizzeria's "37 Minutes or it's Free" rule by using his "dough-blow-inator" to generate a powerful current of air to hold the pizza dough aloft indefinitely.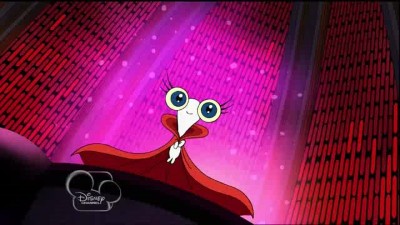 #5 - Meapless in Seattle 8.56
Season 3 - Episode 41
Meap's world is put in danger and the boys try to help him save the universe when they travel to Seattle. Meanwhile, Doofenshmirtz visits former nemesis Peter the Panda.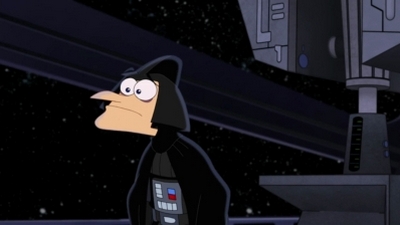 #6 - Phineas and Ferb: Star Wars 8.54
Season 4 - Episode 41
In a parallel universe far, far away, Phineas and Ferb are tasked with returning the Death Star plans to the Rebel Alliance before Storm trooper Candace catches up to them. Meanwhile, complications arise when Perry is trapped in carbonite.
Directors: Robert F. Hughes

,

Sue Perrotto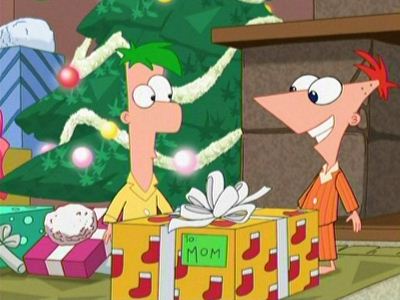 #7 - Phineas and Ferb's Christmas Vacation 8.52
Season 2 - Episode 37
Phineas and Ferb try to decorate the Tri-State Area as a thank you for Santa Claus, but when Dr. Doofenshmirtz tries to spread naughtiness across the city with his "Naughty-inator," the boys must help restore holiday cheer to Danville. Meanwhile, Candace tries to find out the contents of Jeremy's wish list.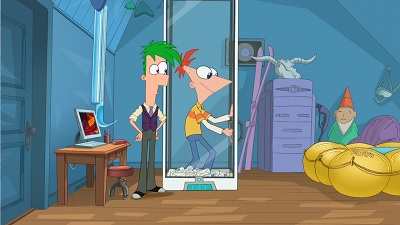 #8 - Act Your Age 8.50
Season 4 - Episode 47
It's been 10 years after the events of the present, and Phineas must decide what university to go to. After discovering that Isabella had a crush on him for years, Phineas must reach her before she leaves for college and express his true feelings for her. Meanwhile, Doofenshmirtz has a mid-life crisis.
Directors: Robert F. Hughes
#9 - Phineas and Ferb Get Busted 8.50
Season 1 - Episode 45
Candace has finally busted her brothers, and they are being sent away to a reformatory school to stamp out their imagination! But just how long can Candace enjoy her summer without her usual routine, her family? And speaking of usual routine, where is Perry?
Directors: Dan Povenmire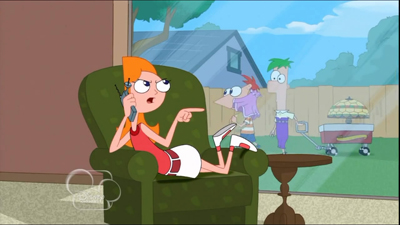 #10 - Candace Disconnected 8.48
Season 3 - Episode 10
Candace has no choice but to go to her brothers for help after she loses her phone for the fifth time. Unbeknownst to her, the phone that they invent for her has a voice activated phone transfer app that sends her to Easter Island. Meanwhile, back at Evil Inc., Dr. Doofenshmirtz invents a "Pick 'Em Up-inator" to pick Vanessa up from class so that he can deal with Sarcastic Norm Head, the Norm head prototype that has an affinity for sarcasm.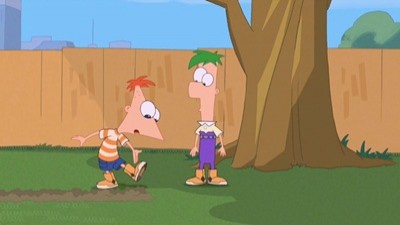 #11 - Run, Candace, Run 8.45
Season 3 - Episode 3
Phineas and Ferb's newest invention is a pair of boots that make the wearer extraordinarily fast. Candace decides to wear them so that she can be in two places at once; at Jeremy's family picnic, where she runs into Mrs. Johnson, and also at the library where she promised Mom she would read to the kids. Meanwhile, Dr. Doofenshmirtz's building is put up for sale so he tries to convince a prospective buyer, Annabelle, who turns out to be a long lost relative of the Johnson family, that it is not worth buying.
Directors: Jay Lender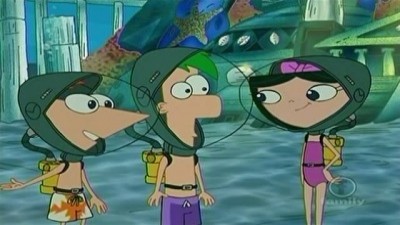 #12 - Atlantis 8.45
Season 2 - Episode 36
Phineas and Ferb discover the lost city of Atlantis, Candace enters a sand castle building contest, and Dr. Doofenshmirtz tries to use a growth formula to make plants evil.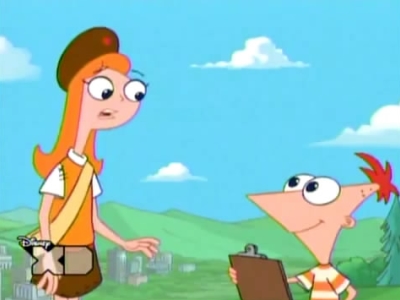 #13 - Fireside Girl Jamboree 8.44
Season 2 - Episode 30
Candace hopes to join the Fireside Girls before the Paisley Sideburn Brothers perform.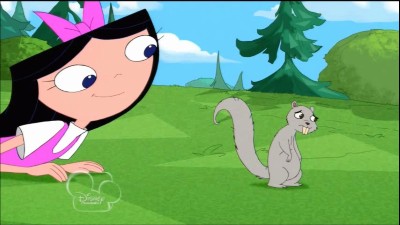 #14 - What'd I Miss? 8.41
Season 3 - Episode 59
Phineas and the gang introduce Ferb and Perry to their newest project - training domesticated squirrels to live in the wild. Meanwhile, Dr. Doofenshmirtz aims to do a better job of seeing through his evil plans now that Agent P is back.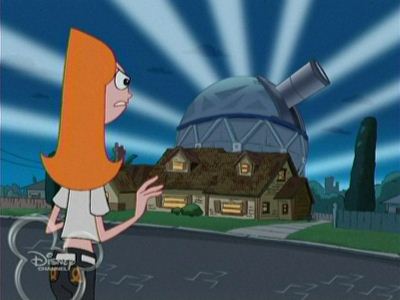 #15 - Comet Kermilian 8.40
Season 1 - Episode 35
The boys build a telescope, while Doofenshmirtz tries to liquify steak. Meanwhile, Candace has another encounter with Jeremy's younger sister, Suzy.
Directors: Dan Povenmire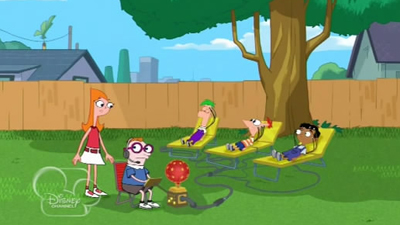 #16 - Monster from the Id 8.40
Season 3 - Episode 32
After losing a gift that Jeremy made for her, Candace is determined to recreate it before Jeremy realizes it's missing. Unfortunately, Candace can't remember what it looks like, so she enlists Phineas and Ferb to use their mind machine to enter into her subconscious and recapture the memory. Meanwhile, Doofenshmirtz's evil plan is to use his Underwear-Inator to take over the Tri-State Area, since everyone's greatest fear is being caught in public in their underwear.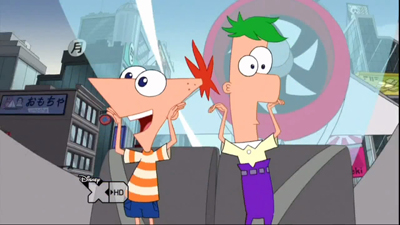 #17 - Summer Belongs To You 8.40
Season 2 - Episode 55
Phineas and Ferb and their friends travel around the world. However, for once, not everybody believes they can achieve what they set out to do. Also, Candace and Jeremy's relationship will be further explored.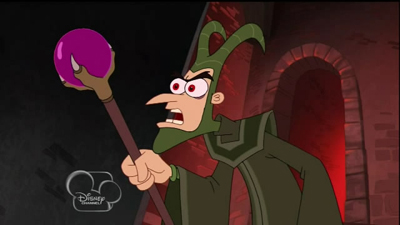 #18 - Excaliferb! 8.39
Season 3 - Episode 30
During medieval times, Phineas and Ferb (or, Ferb-a-lot) set off on an epic quest to find the legendary sword, Excaliferb, so they can defeat the evil sorcerer, Millifishmirtz.
#19 - Leave the Busting to Us 8.39
Season 1 - Episode 26
Candace uses a reality show to secretly film her brothers designing a white-water rafting ride. Meanwhile, Perry must crush Doofenshmirtz' dream of becoming a magician, as well as dominating the tri-state area.
Directors: Zac Moncrief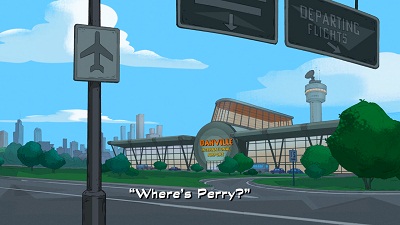 #20 - Where's Perry - Part 1 8.39
Season 3 - Episode 55
The Flynn-Fletchers are off on an African safari, leaving Perry at home to deal with Doofenshmirtz and his most evil plot yet: to take over the O.W.C.A. But when Doofenshmirtz accidentally zaps Carl the intern with his Ultimate-Evil-Inator ray, Carl takes over the O.W.C.A. (Organization Without a Cool Acronym) and imprisons Doof and Monogram. Agent P steps in but gets zapped with Doof's many rays and in the cliffhanger of all cliffhangers, disappears.
#21 - A Hard Day's Knight 8.35
Season 1 - Episode 31
Phineas, Ferb, and Candace go to a Renaissance festival and Phineas and Ferb get Candace to go into a jousting tournament.
Directors: Dan Povenmire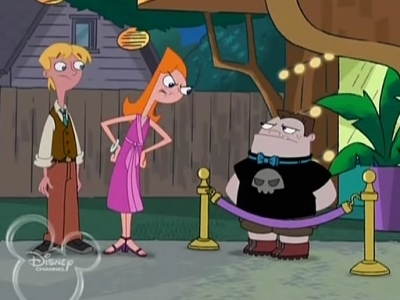 #22 - Chez Platypus 8.35
Season 2 - Episode 9
Phineas and Ferb open Chez Platypus, which becomes the trendiest restaurant in town. Jeremy asks Candace out on a date to the restaurant. Meanwhile Doofenshmirtz goes on another date from his online dating service, and vows to destroy all love in the tri-state area if the date doesn't go well.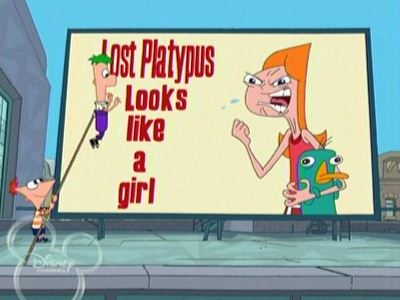 #23 - Does This Duckbill Make Me Look Fat? 8.33
Season 1 - Episode 37
Phineas and Ferb create a teleporting machine, but it ends up switching Candace and Perry's brains.
Directors: Zac Moncrief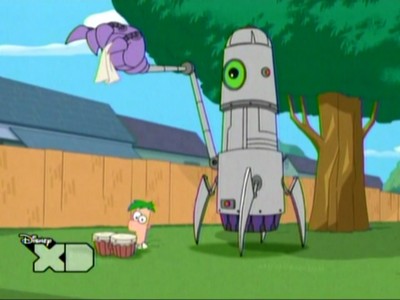 #24 - What Do It Do 8.33
Season 2 - Episode 35
The boys reconstuct one of Doofenshmirtz's inventions to discover what it does after it lands in their front yard.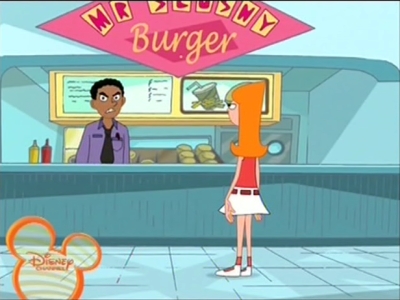 #25 - Unfair Science Fair Redux (Another Story) 8.33
Season 1 - Episode 47
When Candace believes that no one wants to be around her anymore, she quickly steps through Baljeet's portal to Mars, where she is quickly heralded among the martians. Meanwhile, Perry accompanies Dr. Doofenshmirtz to help build his evil contraption for him to stop faster, with slightly less than pleasing results.
Directors: Dan Povenmire

,

Zac Moncrief