The Best Episodes of King (2011)
Sergeant Detective Jessica King – Jess for short – survived eight years in Homicide, three motorcycle accidents, two marriages and every shoe style since the 90s. Will she survive her new job as head of the Major Crimes Task Force? Jess is a powerhouse and a force of nature, a cop who sees things that everyone else misses. She says what she thinks, and she never stops thinking – about a crime scene, about evidence, about the motivations of the suspects. Professionally and in private, Jess faces two challenges: to save her third marriage and to prove that she's the best cop in town. Jess' unit takes over cases already in progress: murder, rape, robbery, gang violence, serial crime – the most volatile and challenging cases that the ordinary police force has failed to solve. Jess can take over any case in the city, whether the original investigating officers want her to or not. She gets to work with a different squad in every case – from the elite Homicide department to the intimidating hulks of Hold-Up, and from the rock-star heroes of the Drug Squad to the shadowy denizens of Organized Crime.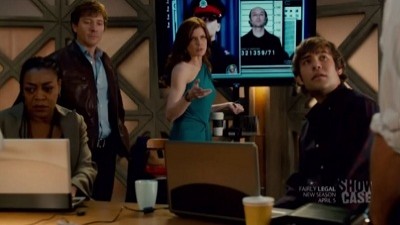 #1 - Charlene Francis
Season 2 - Episode 4
Detective Sergeant Pete Rivers (Jess' ex-husband) is on the verge of wrapping up a major investigation into drug dealing and gun smuggling when heís carjacked - losing not just his vehicle but also his police issue laptop. The computer contains sensitive intelligence, including the real identity of an Undercover Officer who has managed to infiltrate the ruthless drug dealerís crew. King's assignment? Find the laptop before it falls into the wrong hands, make sure the illegal guns never end up on the streets, and figure out whether her ex-husband's character flaws (the same ones that ended their marriage) have put the project - and the Undercover Officer - in danger.
37 votes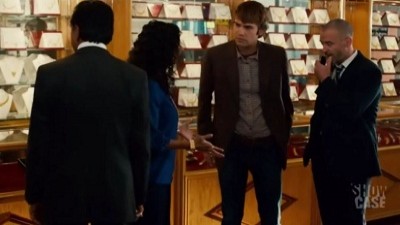 #2 - Jamila Karan
Season 2 - Episode 3
When a ransom payoff goes terribly wrong, Jess and her team must do everything in their power to free a kidnapped young girl. The MCTF ends up in the middle of a feud between two successful jewelers, discovering there is more to their rivalry than the competition to buy old gold. Just as the kidnappers increase their demand to a million dollars, complications arise with Jessí pregnancy, forcing her to run the investigation from bed. Time is running out, on and off the job, and Jess realizes that a dangerous cat-and-mouse game with the bad guys is her last best chance to save the victimís life.
35 votes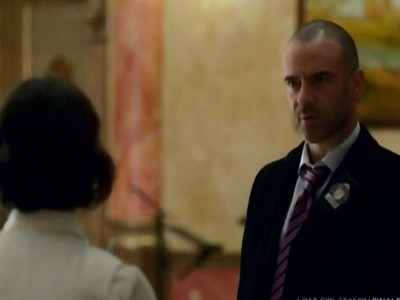 #3 - Sunil Sharma
Season 2 - Episode 5
A multiple homicide leaves Jess on a razor's edge. An Indo-Canadian family is found brutally murdered. A dead Indian bride and a white groom. With a trail of blood leading right to the bride's brother. Should be a slam-dunk but King isn't so sure. With Graci under pressure from community leaders, a motive for murder becomes more and more elusive. Jess struggles to make sense of this horrendous crime and begins to suspect that the truth she uncovers may relate to a truth in her personal life she hasn't been willing to hear.
33 votes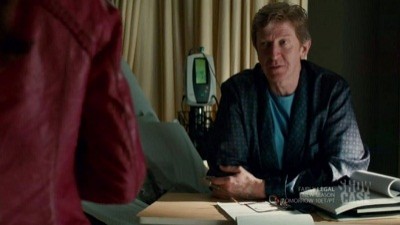 #4 - Freddy Boise
Season 2 - Episode 6
Jess is visiting her father, Louis King, after he's hospitalized with chest pains when a donated heart destined for high-profile philanthropist Freddy Boise disappears. With just five hours to find the missing heart and sort through daddy issues, Jess has to choose between the likely suspects - a jealous doctor, Boise's ambitious but solicitous daughter, a ward nurse who's equally solicitous of Louis King and a brilliant, imperious surgeon who seems to be very turned on by Spears.
33 votes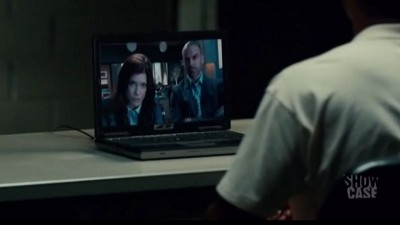 #5 - Chris Harris
Season 2 - Episode 9
Ingrid Evans' brother is serving 15 years for murder, but Jess discovers a key witness may have lied at the trial.
31 votes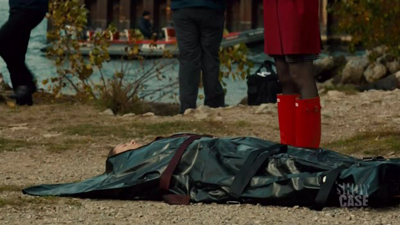 #6 - Alina Minkute
Season 2 - Episode 1
A domestic at an upscale residential house. A husband, wife and the husband's mistress brawl by the pool. The next day, the mistress is found dead and Graci throws a hot case in Kingís lap...the husband, Henry Fielding Jr., is the son of the former Police Chief. The same Chief Jess King called "a corrupt ass-grabber" in a video that went viral online. King was banished to the phone room and Fielding Sr. was forced into retirement. But he still has many allies amongst the rank and file - maybe even Derek Spears. King and her team learn that the young woman was a stripper, pregnant, and struggling to get free of her biker employers - dreaming of a new life. Starting over with Danny and defending the hiring of the new MCTF detective, Pen Martin, Jessica King finds herself in a standoff with her most powerful enemy as she tries to dispense justice in death for a woman who never received it in life.
40 votes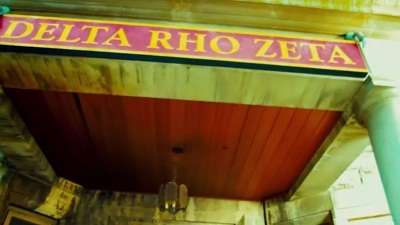 #7 - Alicia Pratta
Season 2 - Episode 10
Jess needs to find out who's guilty when a college student is attacked after getting roofied at a sorority party.
30 votes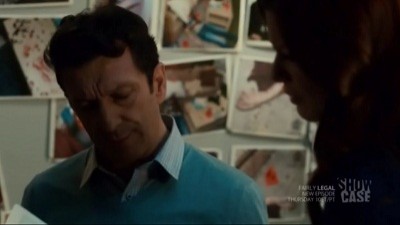 #8 - Isabelle Toomey
Season 2 - Episode 8
Chief Graci calls Jess to help solve a cold case that still gnaws at him.
30 votes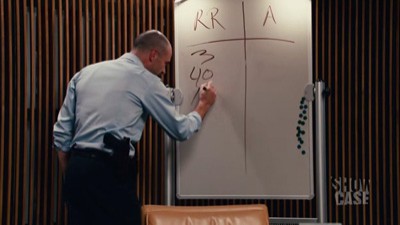 #9 - Amanda Jacobs
Season 1 - Episode 3
When Detective Jenny Hicks refutes Amanda Jacobs' claim that she was brutally raped by the Riverdale Rapist, Amanda sues the Police Services. Enter Jess King, ordered to investigate the Amanda Jacobs case while the Sex Crimes Unit continues to investigate the Riverdale Rapist. Jess believes Amanda and takes over both cases, to the ire of Hicks, who quits the Service. And new evidence suggests Amanda's rapist is far more sinister and much closer to home. The Major Crimes Task Force is pushed to its limits in bringing a serial predator to justice.
37 votes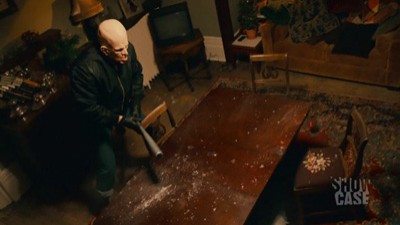 #10 - Scout Winter
Season 1 - Episode 8
When Trevor Winter, an anti-racist activist, provokes a white supremacist group, he is beaten in his own house, which prompts Child Protection Services to take away his kids. The media makes the Police Force look bad for not making any arrests and tearing a family apart. To improve optics, Graci puts King on the case. But when Jess' prime suspect, a skinhead leader, turns out to be an undercover federal agent, Jess is stumped. New evidence emerges, and Jess discovers the true perp has a more personal motive for keeping the family apart.
37 votes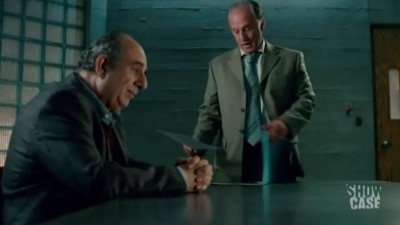 #11 - Josh Simpson
Season 2 - Episode 2
In a routine raid on a backroom poker game, a Detective is shot. The old Sergeant in charge of the raid was Kingís Training Officer and the wife of the critically wounded cop was Dannyís girlfriend. Things get remarkably more challenging for King when all the witnesses at the game dummy up. In this coke-fueled, high rolling, no-limit underworld, the MCTF team must figure out who is covering for whom and why. King has another gambling problem closer to home ñ a loan sharkís debt book shows Danny is still laying bets.
39 votes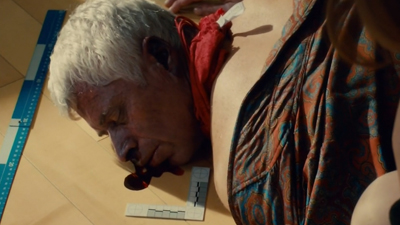 #12 - Justice Calvin Faulkner
Season 2 - Episode 11
Jessica King must contain a scandal and delve into the messy personal life of a Family Court Judge after he's found strangled with a negligee.
25 votes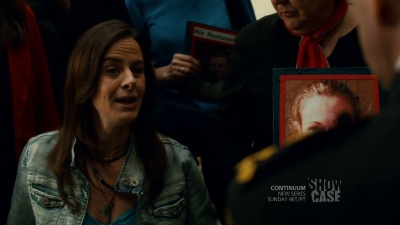 #13 - Wendy Stetler
Season 2 - Episode 13
Jess and the gang continue to try and figure out the Spivak case. Meanwhile Danny gets into more gambling trouble.
26 votes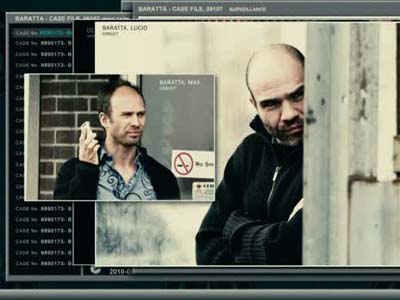 #14 - T-Bone
Season 1 - Episode 2
Homicide is trying to convict two major drug traffickers, the Barrata Brothers, of murder. But when the Drug Squad nails a wise guy named DeMarco for possession, they unwittingly take Homicide's only lead off the streets. Graci hands the mess to Jess, ordering her to solve the murders and bring peace to the cop shop. At the Don Jail, Jess identifies DeMarco's unlikely confidante, a biker named T-Bone, and promises him a break on his own assault sentence if he agrees to act as an undercover agent for the police. Jess puts her trust in her volatile informant, but when T-Bone goes AWOL, he jeopardizes the case and Jess' reputation.
46 votes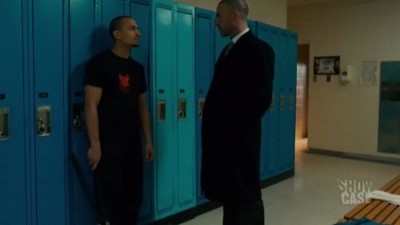 #15 - Jared and Stacey Cooper
Season 2 - Episode 7
When an up-and-coming fighter and his wife are brutally murdered, King and her team must delve into the hard-hitting, 'roid-raging universe of MMA fighting. Graci's under pressure from the new Mayor to come up with a quick decision, Spears is acting especially cagey and the victim's father is an old high school pal of Kingís dad. As she battles her way through cheating and shifting loyalties, Jess is compelled to see all the men in her life differently.
34 votes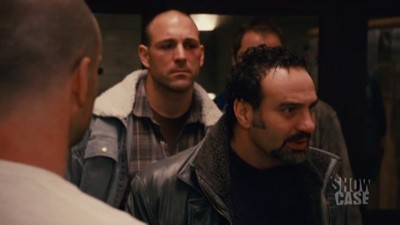 #16 - Eleni Demaris
Season 1 - Episode 4
When Detective Eleni Demaris interrupts a home invasion in progress, she's beaten into a coma, and Jess will stop at nothing to avenge her friend. But according to Graci, she'll have to work with Detective Ray Arnold – a member of Toronto's notorious Robbery squad – to do it. Robbery squad members are known for their violent tendencies and sloppy work ethic, and Ray is no exception. Ray zeroes in on an ex-con with an eerily similar modus operandi, but Jess fears Ray's tunnel vision is compromising the investigation. As victims pile up, Jess and Ray must find a way to work together to catch a ruthless criminal with nothing to lose.
39 votes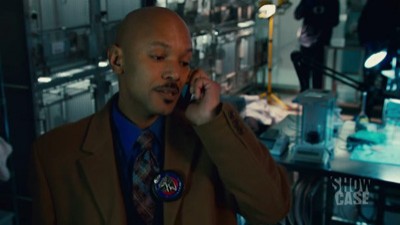 #17 - Ahmad Khan
Season 1 - Episode 6
Ahmad, the bright star of the University's Bio Chem department, was also an observant Muslim, and his violent murder has all the makings of a hate crime. But when Jess discovers Ahmad was secretly gay, the case becomes more complicated. To make matters worse, the murderer seems to delight in misleading the police, leaving Jess to wonder: is this a hate crime at all, or an elaborate cover up? Jess navigates the ambitious and cutthroat world of academia, squaring off with a brilliant sociopath who just might have committed the perfect murder.
38 votes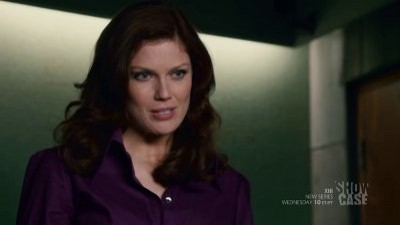 #18 - Lori Gilbert
Season 1 - Episode 1
Detective Jess King must find a missing girl and prove to Chief Graci that she can handle her new job as head of the Major Crimes Task Force.
59 votes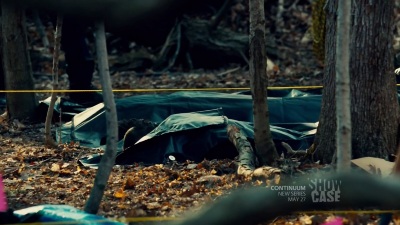 #19 - Aurora O'Donnell
Season 2 - Episode 12
A serial killer's dumping ground is discovered, and Jess and her team must find the identity of the killer.
26 votes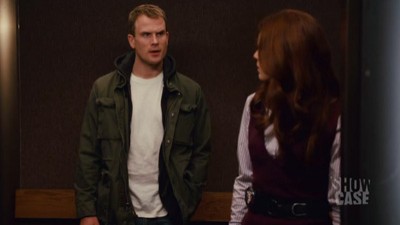 #20 - Cameron Bell
Season 1 - Episode 7
When a video of Danny's partner, Jim Perry, beating his Confidential Informant is caught on tape and televised, Danny and Perry are suspended. Graci has Jess take over their ongoing investigation: the shooting of Scott Flanigan, an innocent bystander caught in gang crossfire at a skating rink. But when Jess discovers that Flanigan was actually the target of the shooting, the case blows open. Digging deeper to find a motive, Jess suspects the killer used the gang's notorious rivalry as a decoy for a crime of passion.
33 votes
Watch on Amazon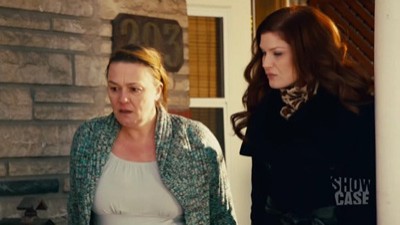 #21 - Farah Elliot
Season 1 - Episode 5
Jess King is aghast when she discovers her nemesis, Seymour Keegan, a vicious serial predator, is back in town and targeting a new victim. Jess knows Seymour killed a teen girl five years ago but she didn't have enough evidence to convict. Jess tries and fails to trap her Moby Dick in a sting, but when she turns up nothing but circumstantial evidence, Graci takes Jess off the case. Or so he thinks. Jess goes rogue and tracks Seymour on her own using her team and some questionable tactics. Seymour loves the attention, and that's when Jess makes the connection - he's a clinical narcissist and he's taunting her. When another girl goes missing, Jess must rein in her obsession in order to save her before it's too late.
36 votes