The BEST Episodes of Inspector George Gently
Every episode ever - ranked by fan votes!
Last Updated: Sep 25, 2019
A British crime drama adapted from the George Gently novels by Alan Hunt and set in the 1960s. Inspector George Gently is an old-school detective trying to come to terms with a time when the lines between the police and criminals have become blurred. After the murder of his wife the solemn Inspector arrives in Northumberland in pursuit of the gang boss who killed her and decides to stay. He is joined by the young and not always entirely helpful Detective Sargent John Bacchus. Together the mild mannered older detective and his cheerful younger sidekick plough through cases of murder and deceit, rape and corruption in 60s Britain.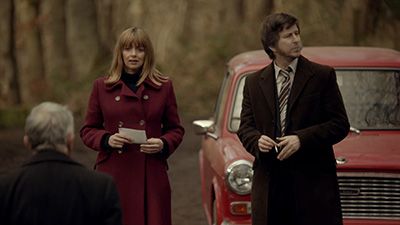 #1 - Gently and the New Age
Season 8 - Episode 2
The Old Bailey, London, 1970. Gently is bowing out of the force on a professional high when he is approached by a covert anti-corruption police unit with one last tantalising job: The cold case of a young girl murdered four years ago in new town Washington, County Durham. The investigation finds Gently tracking MP Michael Clements, a charismatic politician who fearlessly pursues political reform in the North, promotes ever-closer links to Europe, and who is tipped to be a future Labour Prime Minister. When the investigation leads to a murky web of union and political intrigue, placing Bacchus and Rachel in danger, will Gently do the unthinkable and bend the course of justice? How can Bacchus and Gently repair their frosty relationship - and faced with mortal danger, how will Gently and his team survive?
81 votes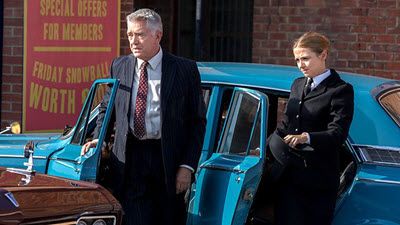 #2 - Breathe In the Air
Season 7 - Episode 2
Inspector Gently is intrigued as to why a woman has tragically committed suicide. There are too many details that don't add up, and he suspects murder. Why did this woman, a GP, want to end her life? Gently's investigation leads him and his team to the discovery of a bigger industrial crime, more murders and more victims. Gently puts his career on the line to uncover who is really to blame.
109 votes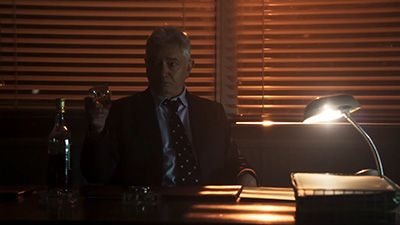 #3 - Gently Liberated
Season 8 - Episode 1
The North East, 1970. On the brink of retirement, DCI Gently and his team investigate a body found in a chemical waste tank. When Gently discovers the victim's wife was convicted of the murder eight years ago, he decides to re-open the case - a controversial move. But DI Bacchus opposes Gently's decision, not least because he worked as a DS on the original investigation - putting mentor and protégé at complete odds. Is Gently about to expose an appalling miscarriage of justice, or will he sacrifice his reputation and legacy for a convicted murderer? And can Rachel help heal the widening rift between her superiors, whilst navigating being a woman in a professional male world? Finally, will the team finally prove beyond doubt the identity of the killer?
127 votes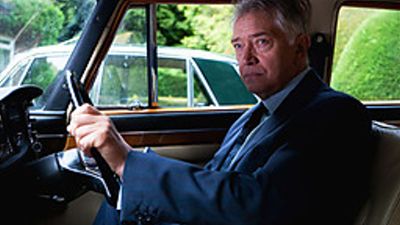 #4 - Goodbye China
Season 4 - Episode 2
Gently and his sidekick investigate the suspicious death of Gently's ex-snout, China.
84 votes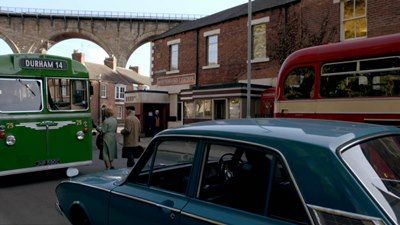 #5 - Gently with the Women
Season 7 - Episode 1
A woman's body is discovered having been brutally attacked. Gently is determined to catch the killer and stop him attacking anyone else. Worried that mistakes could have been down to one inspector, he is determined to get to the bottom of another mystery that is happening within the police force.
125 votes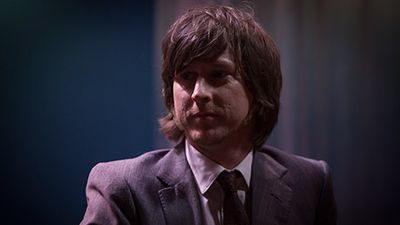 #6 - Gently with Honour
Season 6 - Episode 3
When two deaths connect in an unexpected way, Gently finds himself drawn into the world of drugs and LSD, and considering a Cold-War conspiracy. In the process of his investigation Gently relies on the help of an old friend – and as they begin to dig into the case, old feelings begin to stir for Gently.
94 votes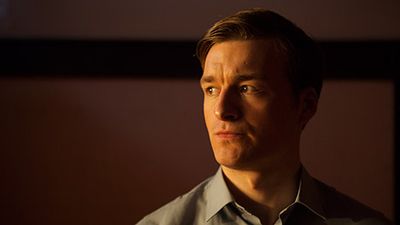 #7 - Gently Between the Lines
Season 6 - Episode 1
Gently is surprised after he receives Bacchus's resignation, and he soon works out that he has lost his confidence. Attempting to help Bacchus, Gently insists that he needs him to help investigate a death in custody.
100 votes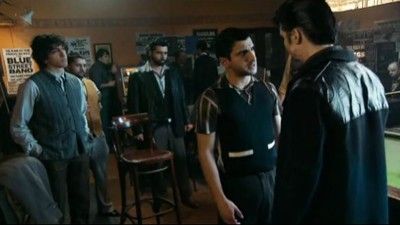 #8 - Gently in the Blood
Season 2 - Episode 3
When a young woman is raped and murdered, Gently and Bacchus are thrown into a world of racial intolerance, sexual jealousy and turf warfare.
88 votes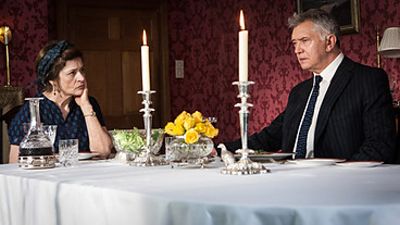 #9 - Gently in the Cathedral
Season 5 - Episode 4
It has been four years since George Gently came north, but his old enemies haven't forgotten him. A vicious career criminal who Gently sent down years ago has been released, on the grounds that evidence was fabricated to frame him by Gently himself. And he is hell-bent on revenge. Suspended from duty, Gently finds himself powerless, unprotected and persecuted. If he is to survive, Gently must confront his deepest fears and fight to the death.
80 votes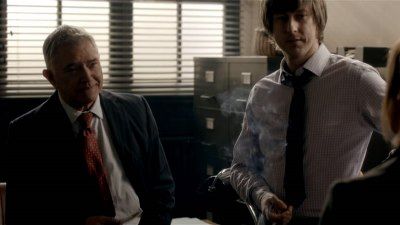 #10 - Son of a Gun
Season 7 - Episode 4
Following an armed robbery, Gently seeks to find the armed gang and bring them to justice before more innocent people are shot.
122 votes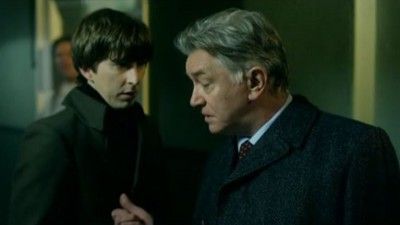 #11 - Gently Evil
Season 3 - Episode 1
Gently and Bacchus find themselves investigating a family with unimaginable secrets.
81 votes
#12 - Gently Among Friends
Season 7 - Episode 3
A man has thrown himself off the Tyne Bridge and is found dead, landed on a pile of rubbish. Or so it seems. Gently knows it's murder and believes it's one involving lifelong friends. Who would want to kill a man who was apparently loved by all?
106 votes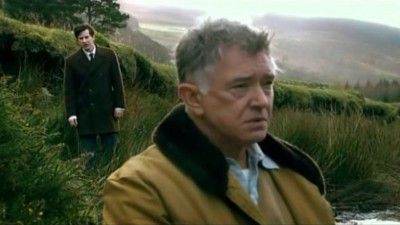 #13 - Bomber's Moon
Season 1 - Episode 2
When a German businessman is found dead in the sea just off the coast Gently and Bacchus get involved to find the killer and Bacchus, while having money problems, is put in a dilemma when offered a bribe by a suspect.
94 votes
Writers:
Alan Hunter (novel)

,
Peter Flannery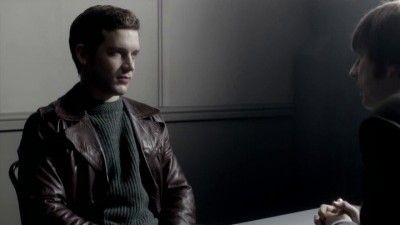 #14 - Gently with Class
Season 5 - Episode 2
The indefatigable Chief Inspector George Gently and Detective Sergeant John Bacchus experience the inflated authority of their "social betters" first hand, when a beautiful young girl called Ellen Mallam is found dead in the passenger seat of a an upturned car registered to local aristocrats.
99 votes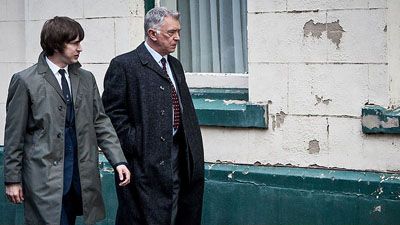 #15 - Gently Northern Soul
Season 5 - Episode 1
The racial unrest that is sweeping the United States reach British shores as Enoch Powell launches his tirade against immigration, but racial harmony can be found at the all-nighters that take place in 1968, where disillusioned young people, black and white, escape the boredom of factory life to dance the night away to imported soul music. In Newcastle, the haven of equality found at the Carlton Ballroom all-nighter is destroyed when a young black girl, Dolores Kenny, is murdered, leading Gently to uncover a disturbing and racist undercurrent growing within the local community.
85 votes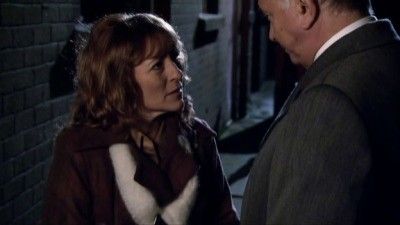 #16 - Gently in the Night
Season 2 - Episode 2
Gently and Bacchus investigate the murder of a young woman whose body is found in a local church. They discover that the girl was a 'Fox', a waitress working at the first hostess club in Newcastle.
104 votes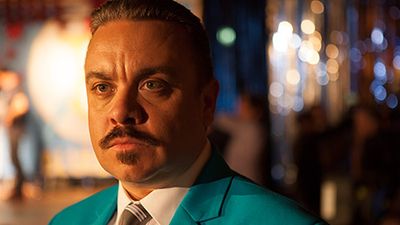 #17 - Blue for Bluebird
Season 6 - Episode 2
Gently and Bacchus make their way to a family holiday camp to investigate both the staff and holidaymakers after a body of one of the greencoats is discovered nearby. Gently and Bacchus soon discover a story of jealousy, ambition and the dark side of a permissive society.
91 votes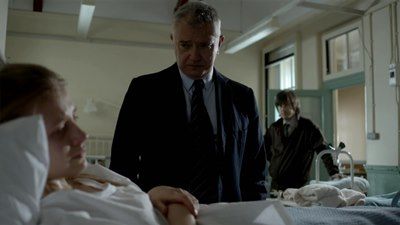 #18 - Gently Going Under
Season 6 - Episode 4
A suspicious death in the mine in Burnsend leads Gently and Bacchus to explore the tensions and relationships in a community whose seams have been ripped wide open by politics – and discover grudges that date back to the Second World War.
86 votes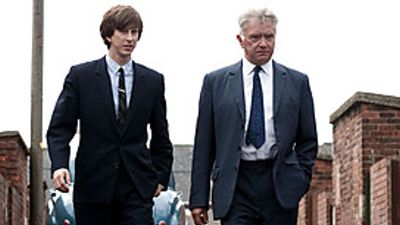 #19 - Gently Upside Down
Season 4 - Episode 1
Gently and Bacchus investigate when a schoolgirl's body is discovered in a shallow grave.
83 votes
Writers:
Peter Flannery, Stewart Harcourt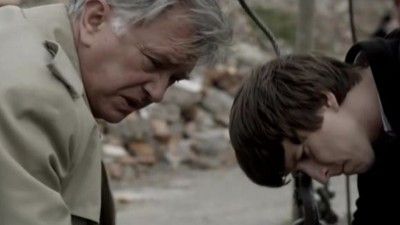 #20 - Peace and Love
Season 3 - Episode 2
Gently and Bacchus investigate the murder of a well-known left-wing academic.
79 votes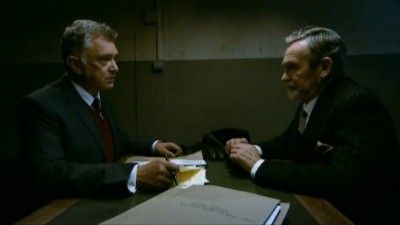 #21 - Gently with the Innocents
Season 2 - Episode 1
Investigating the murder of an old man in his dilapidated mansion, Gently and Bacchus discover a world which is beyond their comprehension.
112 votes
Writers:
Alan Hunter (novel)

,
Peter Flannery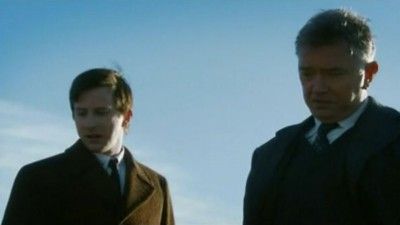 #22 - The Burning Man
Season 1 - Episode 1
When a badly-burned body discovered near an RAF base is suspected to be an IRA murder, Special Branch get involved.
140 votes
Writers:
Alan Hunter (novel)

,
Peter Flannery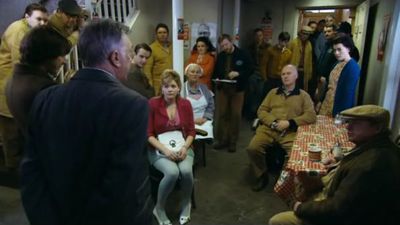 #23 - Gently Through the Mill
Season 2 - Episode 4
When a body is found in a local mill, Gently and Bacchus go on to uncover a web of local corruption, blackmail, fraud and robbery.
89 votes
Writers:
Alan Hunter (novel)

,
Mick Ford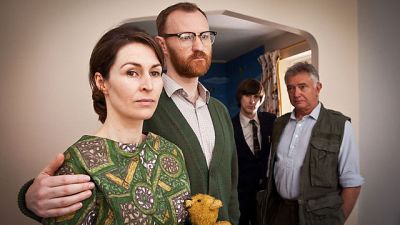 #24 - The Lost Child
Season 5 - Episode 3
It is 1968 and the shame of illegitimacy still burns the cheeks of single mothers and the families who force their unmarried daughters into 'mother and baby homes'. When the adopted child of a middle-class couple is kidnapped, suspicion falls upon the baby's birth mother. However, Gently and Bacchus's investigation into the mother and baby home itself reveals a much darker side to this hothouse of morality and raises serious questions about this seemingly perfect couple.
99 votes