The Best Episodes of Endeavour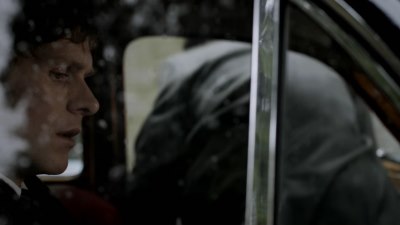 #1 - Neverland 8.45
Season 2 - Episode 4
A boy, with a brutal father, is reported missing from his home. The body of a journalist is found on a railway line and within days an escaped convict, with months of his sentence remaining, is found dead. The two men have connections with Blenheim Vale, a disused correctional facility for boys, soon to be redeveloped as a new police headquarters in a reorganization of the local forces. Thursday and Morse's investigation lead to a property developer and corruption in high places including missing police evidence in Morse's last three investigations.
Directors: Geoff Sax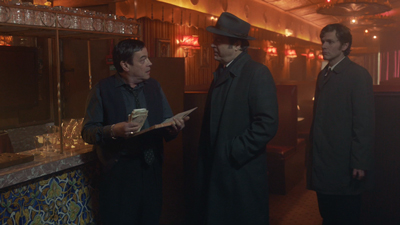 #2 - Home 8.45
Season 1 - Episode 4
A hit and run accident claims the life of an eminent Classics Professor forcing Endeavour and Thursday to each face their past. Not every story has a happy ending.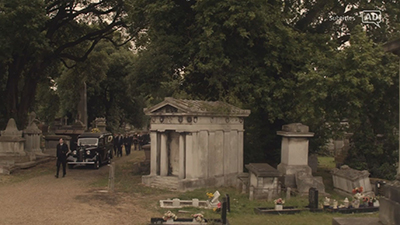 #3 - Coda 8.44
Season 3 - Episode 4
Endeavour, recruited by his old college mentor Felix Lorimer to look into the safety of his estranged younger wife Nina, contemplates his police career as well as having to contend with unexpected strife in his personal life. Meanwhile, the murder of Cedric Clissold - a manager with a line in fashion - stirs up old gangland grudges as a notorious crime family appear to be in the frame as prime suspects.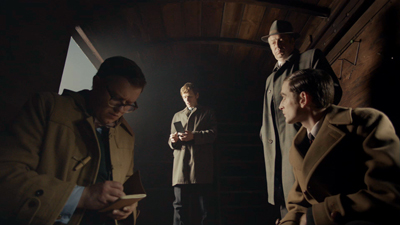 #4 - Fugue 8.31
Season 1 - Episode 2
There is a new kind of killer haunting the Oxford twilight. Endeavour and Thursday find the city's dreaming spires giving way to waking nightmare.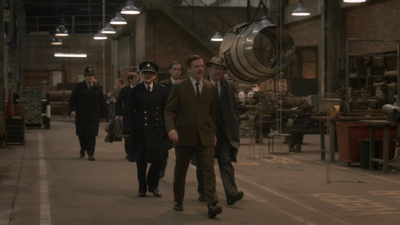 #5 - Rocket 8.25
Season 1 - Episode 3
HRH Princess Margaret is due to visit Oxford to unveil the British Imperial Electric Company's latest weapon of mass destruction at a Cowley factory. Endeavour who is still stuck doing General Duties, is excluded from the event. After the ceremony comes to a close he finds himself deeply embroiled in the affairs of the factory and its owners, the dysfunctional Broom family. Percy Malleson, has been found murdered in a secluded area of the shop floor in the factory. One of his his colleagues, Lenny Frost, is the main suspect as there is bad blood between them resulting from an industrial accident.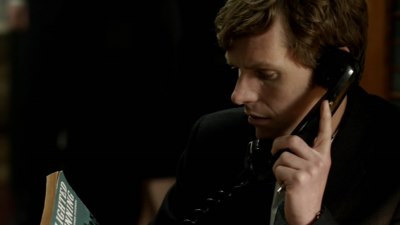 #6 - Nocturne 8.23
Season 2 - Episode 2
World Cup fever is gripping the country, as Argentina battle it out against England in the quarter finals. At an Oxford museum, some schoolgirls take a tour of the museum. In a closed-off enclave, Adrian Weiss, a specialist in heraldry and genealogy, is murdered, leading Morse to delve into the murders, 100 years previously, of a family who lived in the building the schoolgirls now occupy.
Directors: Giuseppe Capotondi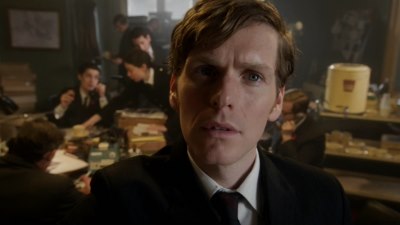 #7 - Sway 8.21
Season 2 - Episode 3
Bonfire Night is just around the corner and housewife Vivienne Haldane is found strangled with a silk stocking in her own home is the third death in a month. All the women were married, alone and their wedding rings missing. Tracing the stockings to the sole supplier, Burridges department store, and a number of suspects and for Inspector Thursday a face from the past he thought was dead leading to complications in his family life and with Morse.
Directors: Andy Wilson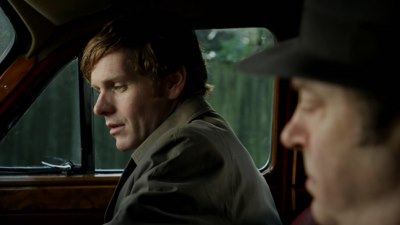 #8 - Trove 8.19
Season 2 - Episode 1
Returning from sick leave, Morse investigates a suspicious suicide, a missing girl, and the theft of a Trove (ancient artifacts). A beauty pageant and local by-election draw Morse into disagreement with Inspector Thursday and Superintendent Bright when he believes they are connected to the crimes despite the evidence. A missing notebook and a Freemasonry lodge hamper the investigation.
Directors: Kristoffer Nyholm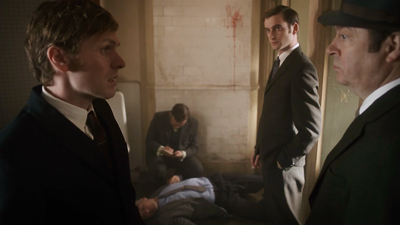 #9 - Girl 8.13
Season 1 - Episode 1
After a young Secretarial student called Margaret Bell dies at home suddenly, Endeavour believes that there is more to the case than the initial medical verdict of 'heart attack'.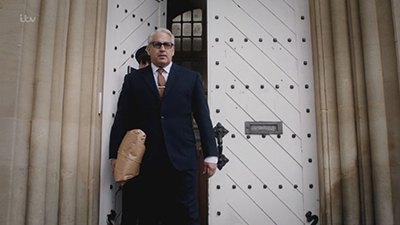 #10 - Ride 8.04
Season 3 - Episode 1
Jeannie Hearne is spirited away in the middle of the night with no explanation. Her body is found the next day in the countryside, alerting the attention of the Oxford City Police. Endeavour may be suspended, but with the case been so close to his home, he begins a investigation of his own.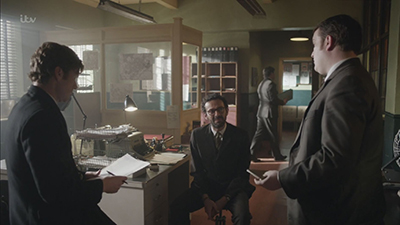 #11 - Prey 7.94
Season 3 - Episode 3
Early June 1967. A missing persons case -­‐ that of Danish au pair INGRID HJORT - proves far from routine, pulling ENDEAVOUR into the dueling worlds of Oxford scientific academia, the city's vast parks, Night School and the untamed wilderness of the Oxfordshire countryside.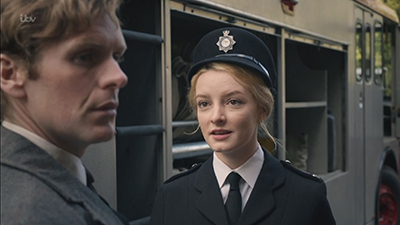 #12 - Arcadia 7.93
Season 3 - Episode 2
April 1967. As spring blooms, the death of artist Simon Hallward in a horrendous house‐fire leaves Oxford City Police baffled as to the cause of the blaze. When a young housewife dies, seemingly of the same mysterious 'tummy bug' that has seen half of Chief Superintendent Bright's men go on Sick Leave, DC Endeavour Morse's investigation leads him to an inner‐city supermarket, Richardson's, owned by a wealthy family of the same name, descended from a line of Quakers.