#1 - iFight Shelby Marx (1) 8.99
Season 2 - Episode 24
Carly and martial-arts champ Shelby Marx (Zoey 101's and Spectacular!'s Victoria Justice) agree to have an exhibition fight for charity after Carly jokingly challenges her to a match. Unfortunately, Carly accidentally falls on Shelby's grandmother during a press conference. Thinking Shelby wants revenge, Carly backs out of the fight, only to be ridiculed as a coward. Carly visits Shelby and apologizes, and the fight is back on. However, Nevel Papperman alters a clip of the press conference to make it look like Carly intentionally tackled Shelby's grandma to dupe Shelby into fighting Carly. Shelby, furious, attacks Carly for real during the match, nearly killing Carly and Carly barely won the match with her life. Nevel's plot is revealed, and the show concludes with Shelby appearing on ICarly. Meanwhile, Spencer suffers from ridiculous side effects while taking an experimental allergy medication.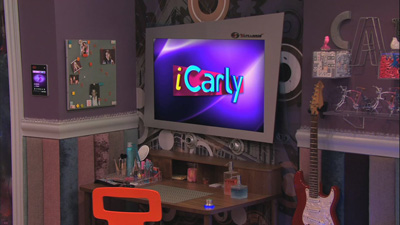 #2 - iGot A Hot Room 8.81
Season 4 - Episode 1
Spencer tries to give Carly the best birthday ever. He lets Gibby's grandfather cut his hair and Spencer makes Carly a gummy bear lamp. Everything thing goes bad after a gummy bear lamp Spencer made catches Carly's room on fire. Spencer then finds out that his relative's watch that Carly had was destroyed and was worth $82,000. Spencer convinces Carly to get a part-time job at the Groovy Smoothie while he, Freddie, Sam, and a working crew put together an amazing new room to Carly's surprise.
Directors: Steve Hoefer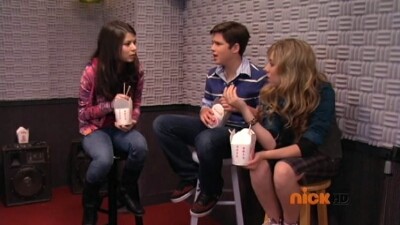 #3 - iPsycho (1) 8.64
Season 3 - Episode 18
Carly, Sam and Freddie try to cheer up a lonely fan named Nora on her birthday, but instead of just going to a birthday party, they realize that Nora wants to lock them forever in her house. When they learned about Nora's plan they formulate a coded SOS message and send it to Gibby, along with his little brother Guppy, who's doing home repairs for Spencer in exchange for setting up a camp in the loft. But soon the trio learns that escaping from crazy girl's house is harder than they thought.
Directors: Steve Hoefer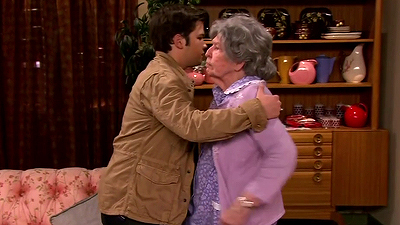 #4 - iBust a Thief 8.56
Season 6 - Episode 12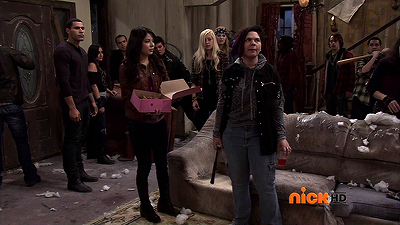 #5 - iRescue Carly 8.56
Season 6 - Episode 10
Carly gets into trouble when she doesn't listen to Sam's cautionary advice about a pal who had just been released from a juvenile detention facility. Meanwhile, Spencer gets obsessed with a pair of night-vision goggles.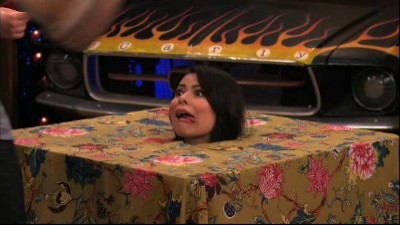 #6 - iGet Pranky 8.47
Season 4 - Episode 3
After Carly recruits Spencer to help her prank Sam and Freddie, Spencer can not stop pulling pranks.
Directors: Adam Weissman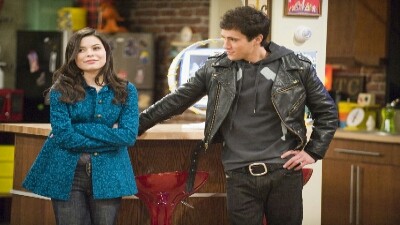 #7 - iDate a Bad Boy (1) 8.46
Season 2 - Episode 18
Carly and Spencer become upset when their new neighbor Griffin steals the motorcycle that Carly bought for Spencer in iPromote Tech-Foots. Spencer lets Griffin off the hook, but Carly becomes upset. However, when Spencer later goes out to get smoothies, he returns to find Carly and Griffin kissing on the couch. Spencer becomes furious and paranoid, forces Griffin to leave, and forbids Carly to see him, though he eventually allows them to resume dating. Meanwhile, Sam pays Freddie $50 to make a website and has a lawyer write them a contract. Freddie cannot keep up with her demands and tears up the contract, canceling the deal; Sam later makes $1,000 for selling the website.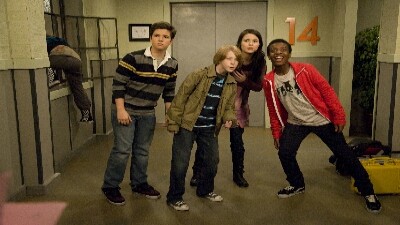 #8 - iQuit iCarly (1) 8.42
Season 3 - Episode 8
Carly and Sam agree to help some up and coming comedians make a video so they can win a contest, but when the two comedians fight and chose to end their friendship Carly and Sam feel responsible, this causes them to try and patch things up between them only to find out the problems between the two ring familiar. Carly and Sam take sides and begin to fight; it gets so bad Sam quits the show and as Carly's friend. Meanwhile, Spencer gets obsessed with winning a boat only to find out he has no place to put it.
Directors: Steve Hoefer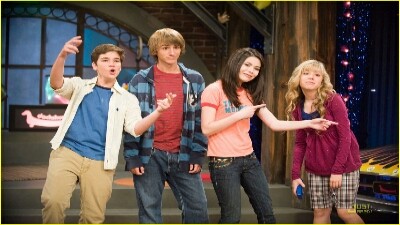 #9 - iMeet Fred 8.38
Season 2 - Episode 13
When Freddie offends an international internet sensation, Fred, he gets crushed and says to all of his fans that he will not make any more Fred videos. Carly, Sam, and Freddie soon start losing friends and acquaintances that are fans of Fred, and everybody in Ridgeway Jr High hates the iCarly group and Freddie is banned from all clubs. Then meet Lucas, Fred's creator and portrayer, in his home in Idaho for Freddie to forgive him about the Fred videos comment. Lucas later apologizes because he wasn't really mad, it was so Fred and iCarly had more ratings. At the end they apologize live in the iCarly webshow and presented a new Fred video with Carly, Sam, Feddie and Spencer guest starring as themselves with high-pitched voices like Fred. Meanwhile Spencer puts a Magic Eight Ball-like toy (called a "Magic Meatball") in control of his life, with disastrous results.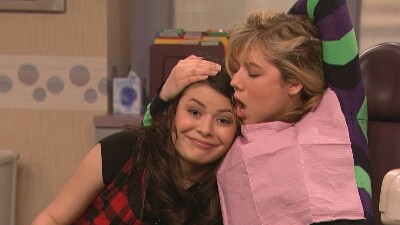 #10 - iThink They Kissed 8.35
Season 3 - Episode 1
On iCarly, Sam's tooth falls out, leading Carly to take Sam to the dentist. When the doctor gives Sam laughing gas, Sam accidentally reveals that she and Freddie shared a secret kiss with each other. Carly gets angry because friends aren't supposed to keep secrets, but in the end she is OK with it. Meanwhile, Spencer teaches an art class in a prison, he and the prisoners build a big pair of pants that two prisoners hide in and jump out in Carly's house and tape Carly Sam and Freddie to three chairs after Freddie threatens to call the Police.
Directors: Adam Weissman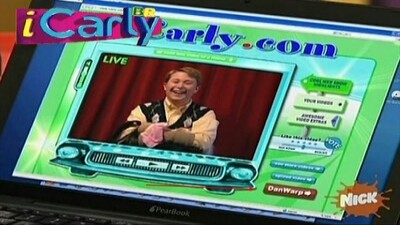 #11 - iWant My Website Back 8.30
Season 2 - Episode 15
Spencer gets a new credit card after canceling his old one, causing Carly, Sam, and Freddie to lose control of the iCarly.com domain. Luckily, Mandy (who appeared in "iAm Your Biggest Fan") returns to buy their website back for them, but she gets tricked into giving it to Nevel. Spencer disguises as an old woman to trick Nevel into signing the URL transfer document during a book signing, but is chased out by security after Nevel recognized him. Later, Nevel demands a kiss from Carly in return to claim the transfer document. Carly confronts Nevel, and Nevel signs the document. However Carly escapes with the signed document without having to kiss Nevel and succeeds in reclaiming their website.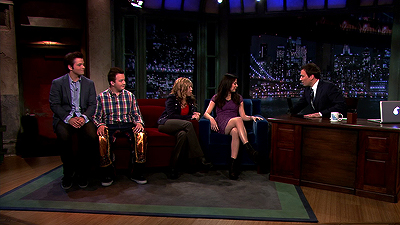 #12 - iShock America 8.29
Season 6 - Episode 7
Jimmy Fallon invites the gang to New York after Carly dedicates a webshow to him parodying his famous skits. Gibby bought street pants and caused a few problems during the show. While the gang starts dancing, Gibby's street pants accidentally fall down and he isn't wearing underwear, causing the NCC to show up. People start to blame Jimmy for the incident by saying he deliberately wanted Gibby's pants to fall. Carly and her friends do an episode of iCarly saying it was their fault and not Jimmy's. The NCC forces them to pay $500,000 dollars or they will shut down iCarly, so Jimmy blogs asking America for their spare change to help the iCarly gang get the money.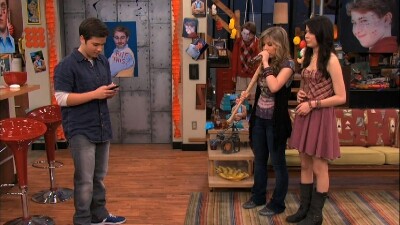 #13 - iPity the Nevel 8.26
Season 4 - Episode 9
Nevel's image is ruined after a video of him berating a child goes viral, so he asks Carly and the gang for help in restoring his reputation.
Directors: Russ Reinsel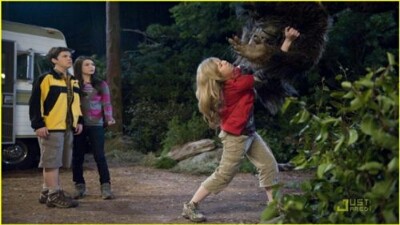 #14 - iBelieve in Bigfoot 8.25
Season 3 - Episode 17
Carly and the gang try to prove that there is a Bigfoot somewhere out there.
Directors: Steve Hoefer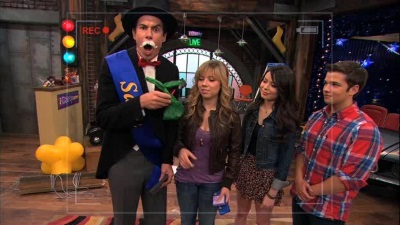 #15 - iToe Fat Cakes 8.25
Season 5 - Episode 11
Carly gets her toe stuck in a bathtub right before she is supposed to leave for a date. Meanwhile, Sam and the rest of the gang get trapped in Canada when she's caught trying to smuggle Fat Cakes over the border.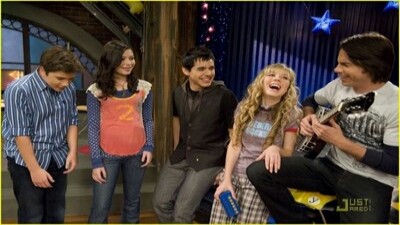 #16 - iRocked The Vote 8.24
Season 2 - Episode 12
When iCarly convinces their viewers to vote for David Archuleta on a show entitled America Sings, they cause an up turn in his votes, that causes him to win. Carly, Sam, and Freddie then fell guilty for his opponent, Wade Collins, who claims that he only wanted to win so he could pay to get medicine for his sick mom. To make it up to him, they try to help him out by creating a music video with the singer, to help get him a recording contract, but soon find out that he is a total jerk and con artist. Meanwhile, Sam teaches Spencer to lie when he gets a letter that claims he has a movie that is 10 years overdue. After making Wade his video the icarly team decides to get back at Wade when they find that his mother wasn't even sick. They give Wade the video and have David Archuleta on the show, during which they release a recorded video of Wade's cruel behavior; like spiting on the floor, yelling at Gibby, calling everyone "hob-knockers" and finally yelling "I hate America", they then release the location of his hotel and door number, so any one who wants to "give Wade a …..piece of their mind" can. Meanwhile Spencer fails to lie to the cashier at the movie rental place, but his honesty is enough to convince her to erase the debt from the computer.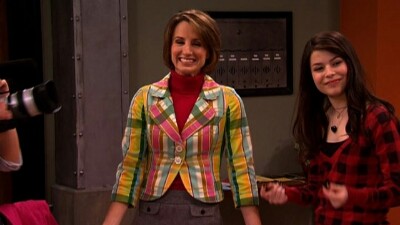 #17 - iFind Lewbert's Lost Love 8.22
Season 3 - Episode 6
After a prank on Lewbert Sam loses her phone in his office, when her and Freddie get it back Sam steals a personal box from Lewbert's office. Sam, Freddie and Carly look through it, only to find some interesting stuff about Lewbert, biggest him having had a girlfriend. Getting an Idea they set out to reunite him with her so he can be happy and leave them alone, only to find out Lewbert doesn't exactly "like" her. Meanwhile after a rash of robberies Ms. Benson signs Spencer up to a watch group with a little pest from his past.
Directors: David Kendall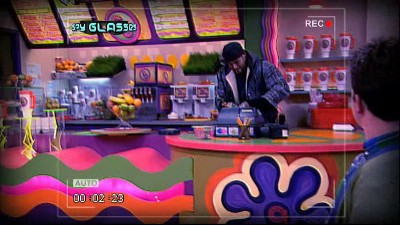 #18 - iSam's Mom 8.21
Season 4 - Episode 2
Sam moves in with Carly after fighting with her mother; Freddie is stalked by a dangerous criminal.
Directors: Adam Weissman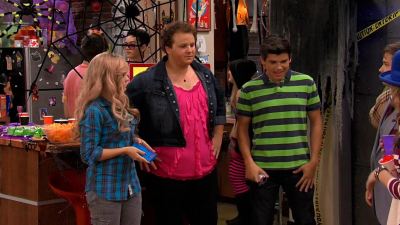 #19 - iHalfoween 8.18
Season 6 - Episode 4
Carly, Sam, and Freddie wonder why people can't celebrate Halloween more than once a year. They decide to celebrate it halfway through the year as well creating a new holiday termed "Halfoween" and have a party. Carly dresses up as a life-size serving of tuna sushi, Sam dresses up with a hat with "hand sanitizer" on it, and Freddie dresses up as Lewbert. Once Nevel finds out, he dresses as a purple robot and give the "iCarly's" candy, which changes their voice and freaks out many people. Because of this, they angrily split up to find out who the purple robot is. Freddie successfully finds Nevel in the iCarly studio. He calls Carly and informs her it was Nevel, but Nevel's friends E-von and Dimitri force Freddie into the robot costume. Nevel silences him and magnetically seals on the head so Freddie cannot take off the costume. Meanwhile, Sam and Carly get their real voices back, and Freddie probably does too. After Freddie is sent downstairs, he is caught by Gibby and Spencer. Still silenced Freddie is unable to tell his friends that it is him in the costume not Nevel. Subsequently he is suspended and lowered twenty times in Spencer's new game, Jerk Basket, everyone thinking that it is Nevel being punished. After Carly and Sam feel they have their revenge, they realize Nevel was right behind them, happily watching Freddie get jerked. Nevel unlocks Freddie's robot head and they find an angry Freddie. Spencer tries to apologize to him, giving him a free stuffed unicorn from the Jerk Basket, only for Freddie to throw it back at him. Nevel finally feels he has had his revenge for the"iCarlys" not rising his popularity. Carly pretends she feels sorry and lets Nevel stay at the party, but she makes Sam "dangle" him above Spencer's Jerk Basket. They finally let him fall, and he collapses in a huge pile of toys and such. All the partygoers clap and cheer as Nevel is then suspended once more, as he has finally learned his lesson and he will not try to get revenge.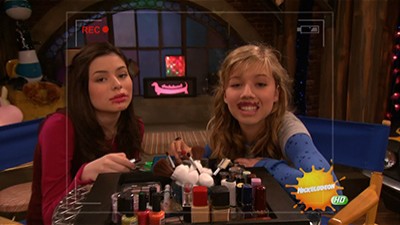 #20 - iWant a World Record 8.17
Season 1 - Episode 10
Carly, Freddie and Sam want to get into the world record book so they decide to try and beat the record for longest ongoing webcast. Meanwhile, Spencer builds an enormous sculpture.
Directors: Roger Christiansen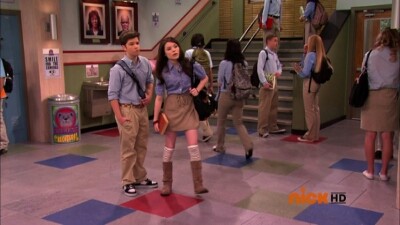 #21 - iHave My Principals 8.15
Season 3 - Episode 5
Principal Franklin is fired after appearing as a guest on iCarly; Spencer hires a rodeo star to teach him how to ride a mechanical bull.
Directors: David Kendall
#22 - iHurt Lewbert 8.14
Season 2 - Episode 4
Lewbert, Carly's doorman, is injured during an exploding muffin basket prank. Spencer suggests that Carly, Sam, and Freddie help him until he's back on his feet, but it is more easily said than done. When Freddie's mother takes over, she makes it look easy, but leaves the group extremely concerned. Freddie's mother and Lewbert fall in love. Meanwhile, while using a CB radio, Spencer upsets two truckers nicknamed Porkchop and Sledgehammer.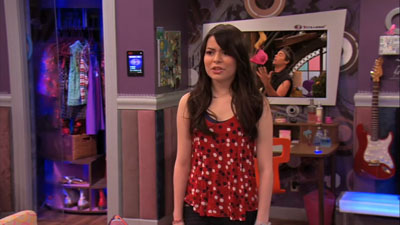 #23 - iCan't Take It 8.14
Season 5 - Episode 3
Gibby wants to sabotage Sam and Freddie's romance, and Carly is torn about whether to help him.
Directors: Adam Weissman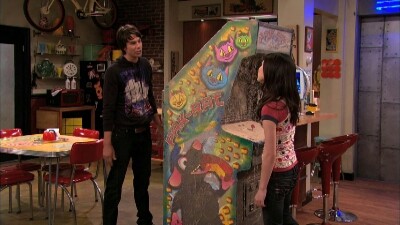 #24 - iStage an Intervention 8.11
Season 2 - Episode 2
Spencer finds a Pak-Rat video game cabinet in a junkyard and becomes addicted to it, whilst procrastinating on a commissioned Labradoodle sculpture. To curb his addiction, Carly brings Sasha Striker, the top Pak-Rat player in the world, to compete against Spencer to defend her title as the world champion of Pak-Rat. Meanwhile, Freddie experiences a streak of "bad luck" after deleting and not forwarding a chain email, passing it off as a superstition.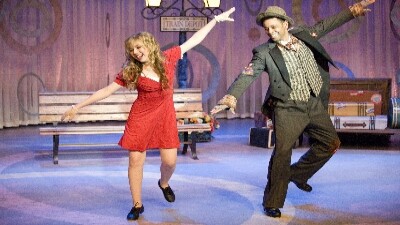 #25 - iWas a Pageant Girl 8.10
Season 3 - Episode 11
Sam admits she was a pageant girl after she stormed off the iCarly set. Desperate to defeat her rival she gets Carly to enter the pageant for her, only to take her place later. Meanwhile, Spencer and Freddie double date, however, the date goes bad when the two get caught up in a board game.
Directors: Adam Weissman