The BEST Episodes of Good Luck Charlie
Every episode ever - ranked by fan votes!
The series centers on the Duncan family, who are still adjusting to the birth of their fourth child, Charlotte "Charlie" Duncan (Mia Talerico). When parents Amy (Leigh-Allyn Baker), a nurse, and Bob (Eric Allan Kramer), an exterminator, return to work, they ask their three older children—PJ (Jason Dolley), Teddy (Bridgit Mendler), and Gabe (Bradley Steven Perry)— for help raising their little sister. At the same time, Teddy, PJ, and Gabe try to deal with school and typical social challenges in their life. The events of each episode become material for a video diary Teddy is making for her younger sister. Teddy hopes the videos will provide useful advice for Charlie after they have both grown up and Teddy has moved out. Also at the end of each video, she (and/or other cast members) states, "Good luck, Charlie" or may even say it indirectly such as "Wish them good luck, Charlie". During the movie, Amy reveals to Teddy that she is pregnant with a fifth child, which Teddy is trying to adjust to but this story plot will not be carried into the actual series until the third season.
Watch Now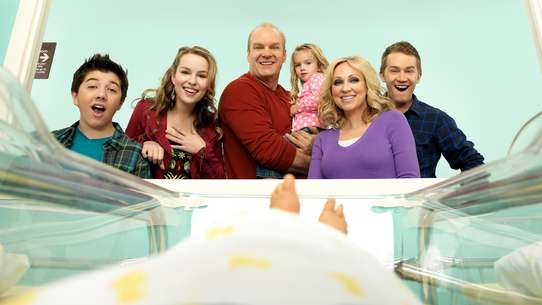 #1 - Snow Show (1)
Season 1 - Episode 24 - Aired Jan 16, 2011
The Duncans go on a family road trip to a ski resort in the mountains. While on the ski trip, Teddy meets a psychic who tells her that she will meet her true love during the vacation. She meets two guys, and her ex-boyfriend, Spencer. What will happen next?
20 votes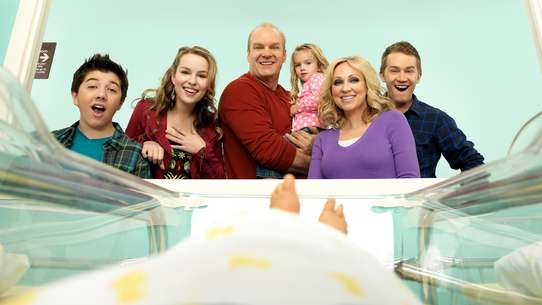 #2 - It's a Charlie Duncan Thanksgiving
Season 2 - Episode 29 - Aired Nov 20, 2011
Bob's father Frank (Alan Rachins) comes over for Thanksgiving and begins a romance with the newly divorced Mrs. Dabney, much to Bob and Gabe's dismay. PJ tries to trick Amy about cooking the turkey. Teddy and Ivy attempt to wait in line for a new gadget.
18 votes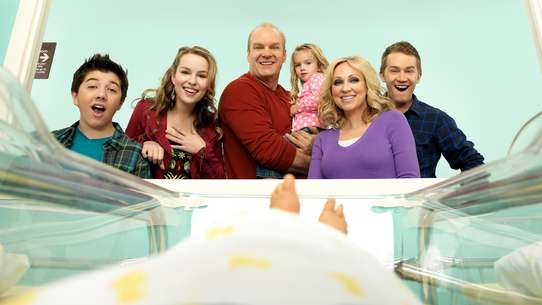 #3 - Sleepless in Denver
Season 1 - Episode 19 - Aired Oct 24, 2010
Gabe's friends come over for a sleepover. Meanwhile, Teddy prepares for an important role in school play and Charlie refuses to sleep in her first "big girl" bed.
25 votes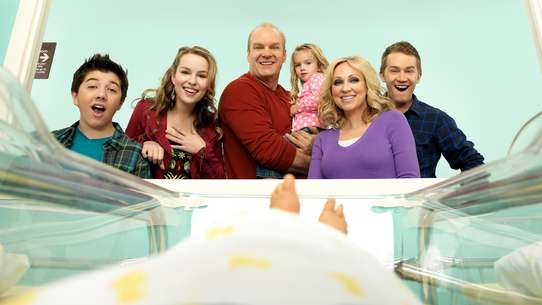 #4 - Charlie Goes Viral
Season 1 - Episode 15 - Aired Aug 29, 2010
PJ video tapes Charlie when she is being funny and puts the videos on the internet. Charlie becomes an over night super star getting tons of hits from the videos. When Amy and Bob find out, they don't like how Charlie is popular over the internet and they force PJ to take the videos down. After that, Charlie's fans get mad.
27 votes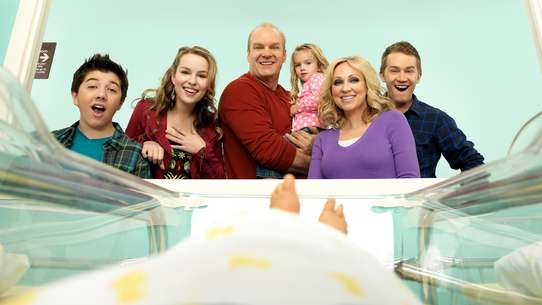 #5 - Snow Show (2)
Season 1 - Episode 25 - Aired Jan 23, 2011
Still on their family ski trip, Teddy asks Ivy to come meet her. Meanwhile, Bob buys Charlie a bear suit to keep her warm, but she refuses to take it off. Amy finds out that Bob andHer are not married after Bob tells her. Meanwhile, Gabe and PJ ice skate and have to do a move called "the cycle of awesomeness"
18 votes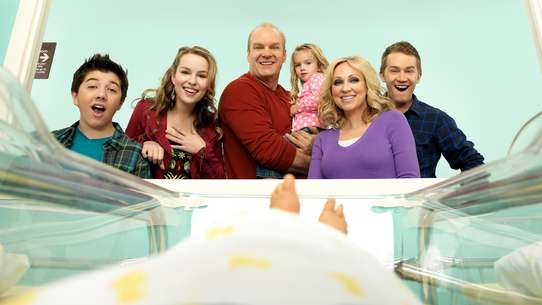 #6 - Sun Show - Part 1
Season 2 - Episode 18 - Aired Jul 24, 2011
The Duncan family goes on a trip to Hawaii in celebration of Bob and Amy's 20th wedding anniversary. After wandering onto sacred ground, Amy gets the entire family cursed, but refuses to believe it, until she is trapped in an elevator with a claustrophobic woman. Soon after, Teddy gets knocked out during her surfing lesson; PJ and Gabe's aerial tour pilot falls asleep during the flight; Bob gets knocked out with a golf ball, and Charlie goes missing. Meanwhile, Bob faces continuous hour-long timeshare seminars.
27 votes
Writers:
Phil Baker

,
Drew Vaupen

,
Christopher Vane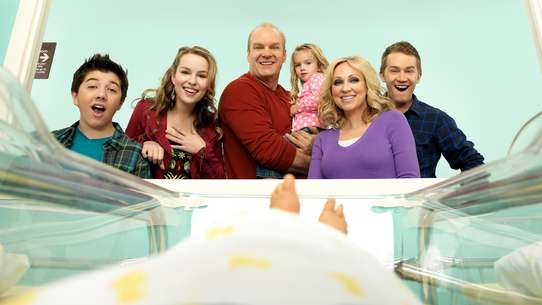 #7 - Blankie Go Bye-Bye
Season 1 - Episode 14 - Aired Aug 15, 2010
Teddy accidentally put Charlie's blanket in the donation pile instead of the laundry pile, She goes to look for it at the thrift shop but accidentally gets locked in the back of the donation truck. Meanwhile, PJ take Teddy's advice and plans a Moroccan feast for their parents' wedding anniversary, But locked out of the house by Charlie. To the celebrate their anniversary, Gabe, Amy and Bob go the movies. Gabe and Bob want to see Star Exploders 2 while Amy wants to see The Willow Weeps Tomorrow.
26 votes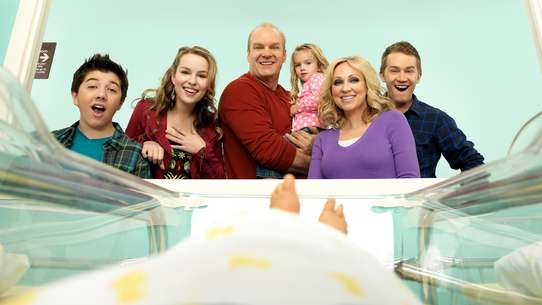 #8 - A Duncan Christmas
Season 3 - Episode 21 - Aired Dec 2, 2012
Teddy takes Charlie to see Santa Claus, but he takes a break just when it's Charlie's turn. Amy and Grandma Linda discover they are performing the same song at the family talent show.
29 votes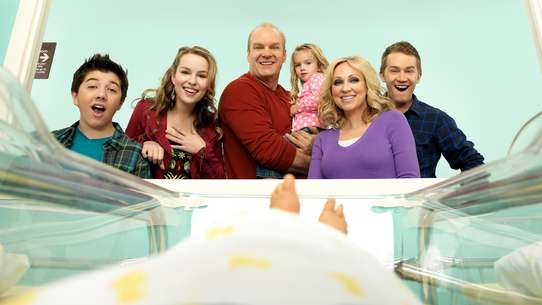 #9 - Scary Had a Little Lamb
Season 2 - Episode 25 - Aired Oct 9, 2011
It's Halloween and when Charlie gets scared by Carl, Teddy decides to give him a taste of his own medicine. Meanwhile, Gabe agrees to protect Mrs. Dabney's house from teenagers, but when her house gets trashed, Gabe has to do whatever she says. Also, PJ becomes a goth because of his new girlfriend, Zoe. Bob and Amy dress as each other for Halloween.
22 votes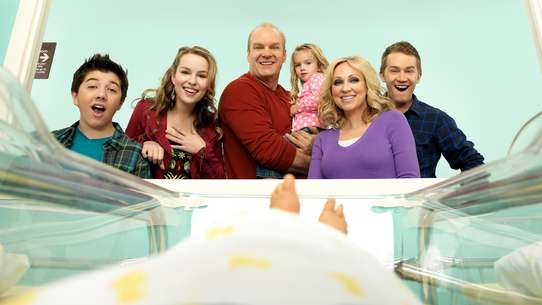 #10 - Teddy's Broken Heart Club Band
Season 1 - Episode 21 - Aired Nov 21, 2010
Teddy starts a rock band with Skylar and wrote a mean song about Spencer. Meanwhile, Gabe and PJ are tired of sharing the same room, so Gabe sleeps in an extra room in Mrs. Dabney's house. Amy uses the free day care at a gym to go to a spa down the street.
24 votes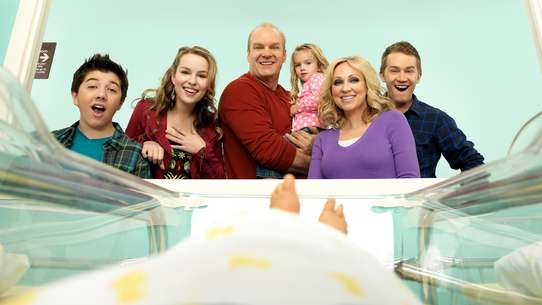 #11 - Guys & Dolls
Season 3 - Episode 17 - Aired Oct 14, 2012
Amy overhears Bob advise Spencer on how to handle Duncan women. Gabe ducks yard chores. Amy makes Toby "talk".
26 votes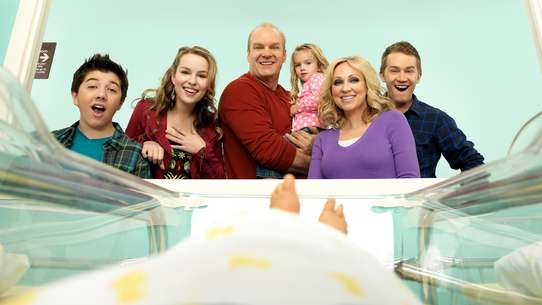 #12 - Charlie Is 2
Season 2 - Episode 1 - Aired Feb 21, 2011
Charlie turns 2 years old.
35 votes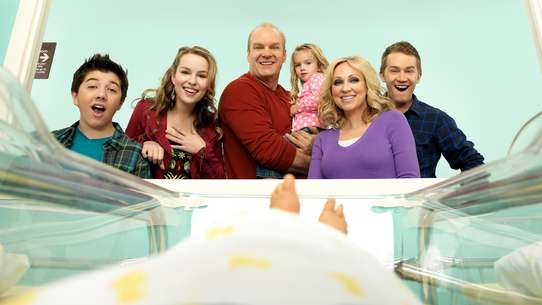 #13 - Special Delivery (1)
Season 3 - Episode 7 - Aired Jun 24, 2012
The Duncans welcome their fifth baby in this one hour episode.
33 votes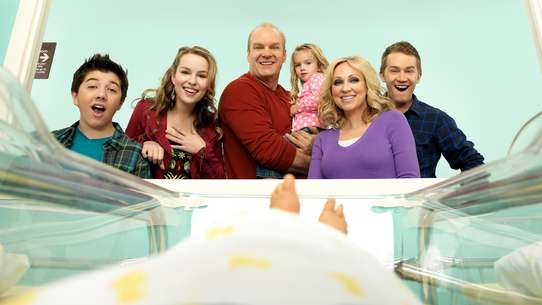 #14 - Le Halloween
Season 3 - Episode 16 - Aired Oct 7, 2012
A bat invades the Duncan house on Halloween; Teddy and Spencer celebrate their 1-year anniversary; Gabe gets tricked by Mrs. Dabney into attending a ceremony in honor of her charitable work.
35 votes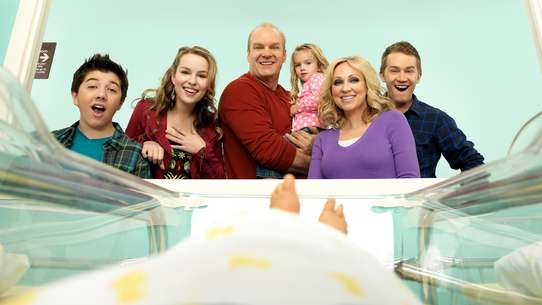 #15 - Baby Steps
Season 3 - Episode 12 - Aired Aug 13, 2012
Once again, things go awry for Teddy when she tries to win over Spencer's mom. Amy has mixed feelings when PJ and Emmett get an apartment together. Gabe discovers Bob has a hard time letting go of the past.
20 votes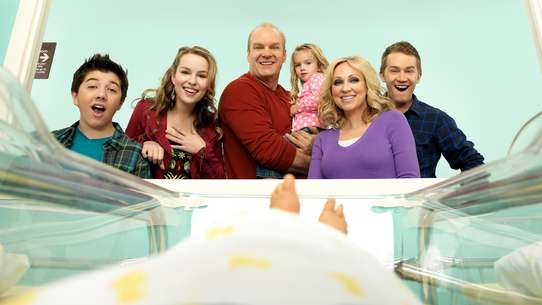 #16 - Teddy's Bear
Season 2 - Episode 9 - Aired Apr 15, 2011
Amy lets her temper get the best of her when Mr. Piper refuses to admit he was wrong. P.J. decides to have a man to man talk with Skyler's old beau. Charlie's first ballet lesson may be her last after Bob breaks one of the class rules.
24 votes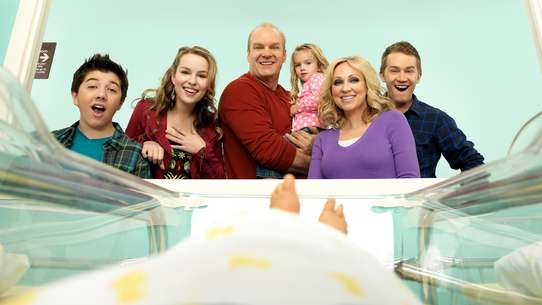 #17 - Duncan vs. Duncan
Season 2 - Episode 5 - Aired Mar 20, 2011
Teddy and PJ throw a house party while Bob and Amy are on a romantic date. Meanwhile, Amy forces Gabe to accompany Jo to cotillion classes.
30 votes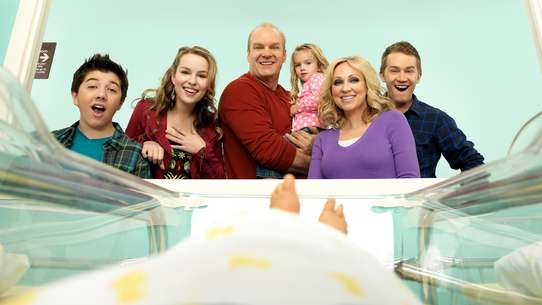 #18 - The Bob Duncan Experience
Season 2 - Episode 22 - Aired Aug 28, 2011
After accidentally breaking the one and only record made by Bob's old band, PJ gets the Bob Duncan Experience back together. PJ also learns the real reason why the band broke up. Meanwhile, Emmett proves to Teddy that she had promised to be his date to the Homecoming Dance in elementary school, so Teddy tries to hook him up with Alicia (Kiersey Clemons), the new girl in school. Gabe and his friend Leo (Rico Rodriguez) make a lemonade stand, but split up and compete for business after a falling-out over the profits.
20 votes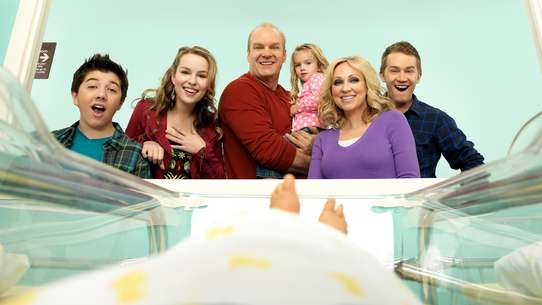 #19 - Let's Potty
Season 2 - Episode 3 - Aired Mar 6, 2011
Bob and Amy try to potty train Charlie but when she flushes her toys down the toilet, Bob must fix the plumbing. Unfortunately, Bob cracks a pipe and water sprays him and the nearby fuse box, resulting in a blackout. So, to finish their video game, PJ and Gabe run a cable from Mrs. Dabney's fuse box to power the TV set, eventually giving her house a blackout. Meanwhile, Teddy helps Ivy prepare for her first online chat with Raymond Blues (Daniel Curtis Lee), a guy she likes.
29 votes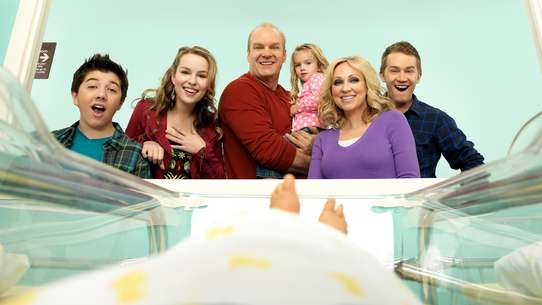 #20 - Charlie in Charge
Season 1 - Episode 18 - Aired Oct 17, 2010
Gabe is left in charge of Charlie while doing a school assignment with Jo. Meanwhile, Teddy accompanies a scared PJ to the dentist and Bob surprises Amy with a spa getaway.
27 votes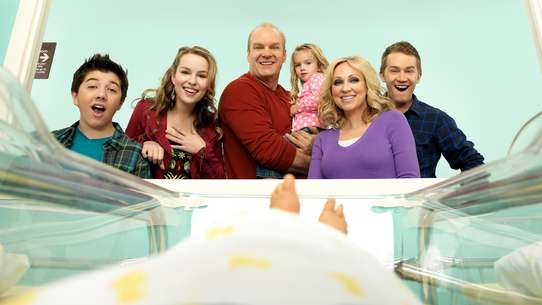 #21 - The Curious Case of Mr.Dabney
Season 1 - Episode 3 - Aired Apr 18, 2010
Gabe and PJ mistakenly believe something fishy is going on with their neighbor, Mrs. Dabney, so they investigate. Meanwhile, Teddy is annoyed that her best friend Ivy has become texting buddies with Amy.
42 votes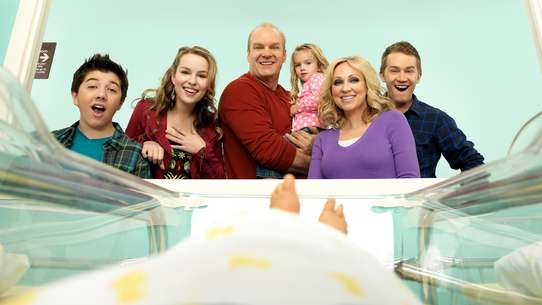 #22 - Charlie Did It!
Season 1 - Episode 6 - Aired May 9, 2010
The Duncan's are quick to blame P.J. after they return home to find all of their party decorations destroyed, but P.J. insists that Charlie is the real culprit.
32 votes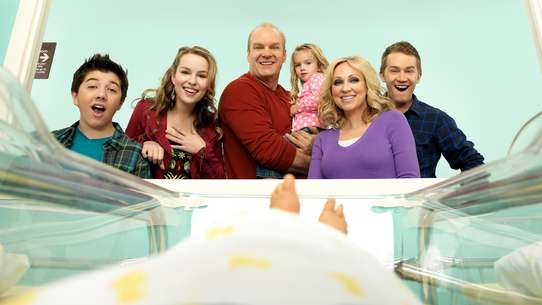 #23 - Kwikki Chick
Season 1 - Episode 17 - Aired Sep 19, 2010
Teddy needs money for a new cell phone and gets a job as the neighborhood dog walker, but the job is less than glamorous. After walking in PJ's job Kwikki Chikki, PJ gets jealous when his boss gives Teddy a job as the Kwikki Chikki spokesmodel. Teddy then comes up with a plan to get herself fired in order to give her brother the spotlight he deserves. Meanwhile, Amy sings a song with Charlie at her daycare which gets very competitive with the other mothers, while Gabe uses a mouse to play a trick on Bob.
23 votes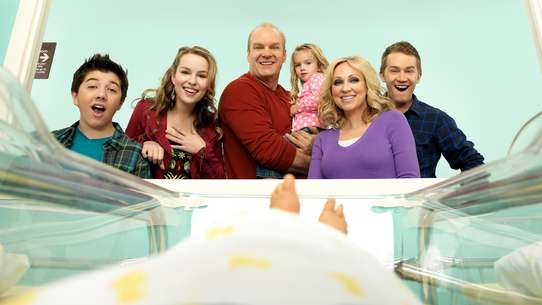 #24 - Study Buddy
Season 3 - Episode 20 - Aired Nov 11, 2012
Teddy asks Victor to prep for her SATs not realizing how demanding a teacher he is. Amy makes Bob sleep with Gabe as his snoring keeps Toby awake. PJ reads The Littlest Unicorn to Charlie and gets obsessed with the story.
22 votes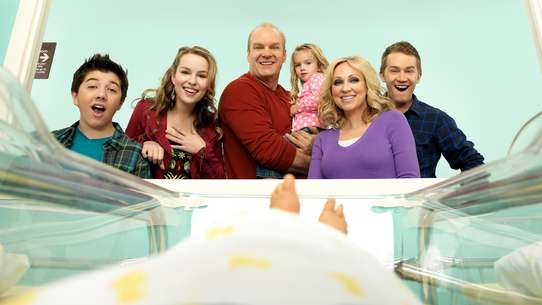 #25 - Gabe's 12-1/2 Birthday
Season 2 - Episode 11 - Aired May 8, 2011
Amy and Bob make up for not throwing Gabe his much delayed 12th birthday party by giving him a 12 ½ birthday party, after Gabe promised to be good for a whole week. Unfortunately, Gabe's party falls on the same day as a huge blizzard. Meanwhile, Ivy and Teddy cannot get along with Ivy not liking Teddy's new boyfriend Derek, which causes a rift in their friendship. They go to each other's houses to settle their differences, the same day as the snow storm. Teddy is driven crazy by Ivy's parents Mary Lou and Harry (Ellia English and William Allen Young) while Ivy is having a great time celebrating Gabe's 12-½ birthday. Meanwhile, PJ helps Bob lose a few pounds.
29 votes
Writers: