The Best Episodes of Good Luck Charlie
The series centers on the Duncan family, who are still adjusting to the birth of their fourth child, Charlotte "Charlie" Duncan (Mia Talerico). When parents Amy (Leigh-Allyn Baker), a nurse, and Bob (Eric Allan Kramer), an exterminator, return to work, they ask their three older children—PJ (Jason Dolley), Teddy (Bridgit Mendler), and Gabe (Bradley Steven Perry)— for help raising their little sister. At the same time, Teddy, PJ, and Gabe try to deal with school and typical social challenges in their life. The events of each episode become material for a video diary Teddy is making for her younger sister. Teddy hopes the videos will provide useful advice for Charlie after they have both grown up and Teddy has moved out. Also at the end of each video, she (and/or other cast members) states, "Good luck, Charlie" or may even say it indirectly such as "Wish them good luck, Charlie". During the movie, Amy reveals to Teddy that she is pregnant with a fifth child, which Teddy is trying to adjust to but this story plot will not be carried into the actual series until the third season.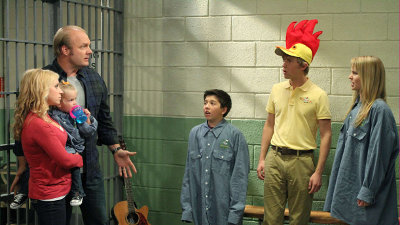 #1 - Charlie Is 2
Season 2 - Episode 1
Charlie turns 2 years old.
28 votes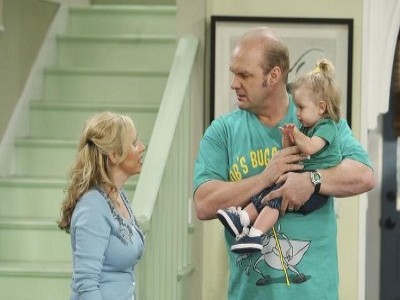 #2 - Charlie Goes Viral
Season 1 - Episode 15
PJ video tapes Charlie when she is being funny and puts the videos on the internet. Charlie becomes an over night super star getting tons of hits from the videos. When Amy and Bob find out, they don't like how Charlie is popular over the internet and they force PJ to take the videos down. After that, Charlie's fans get mad.
19 votes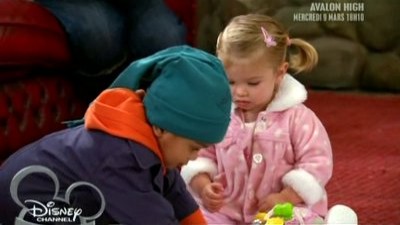 #3 - Snow Show (1)
Season 1 - Episode 24
The Duncans go on a family road trip to a ski resort in the mountains. While on the ski trip, Teddy meets a psychic who tells her that she will meet her true love during the vacation. She meets two guys, and her ex-boyfriend, Spencer. What will happen next?
14 votes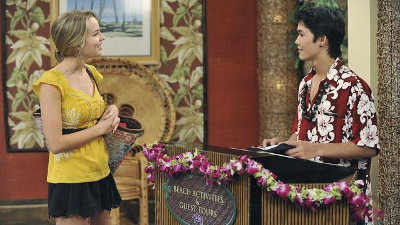 #4 - Sun Show - Part 1
Season 2 - Episode 18
The Duncan family goes on a trip to Hawaii in celebration of Bob and Amy's 20th wedding anniversary. After wandering onto sacred ground, Amy gets the entire family cursed, but refuses to believe it, until she is trapped in an elevator with a claustrophobic woman. Soon after, Teddy gets knocked out during her surfing lesson; PJ and Gabe's aerial tour pilot falls asleep during the flight; Bob gets knocked out with a golf ball, and Charlie goes missing. Meanwhile, Bob faces continuous hour-long timeshare seminars.
22 votes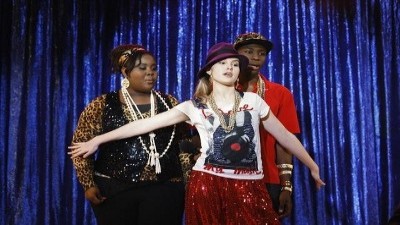 #5 - Duncan's Got Talent
Season 1 - Episode 16
Spencer decides to help Teddy with her dance routine for the school talent show, but when he realizes she is terrible he fakes an injury to get out of it. Meanwhile, Jo convinces Gabe that she will help him win the class president election but instead she purposely sabotages him and runs for election herself.
19 votes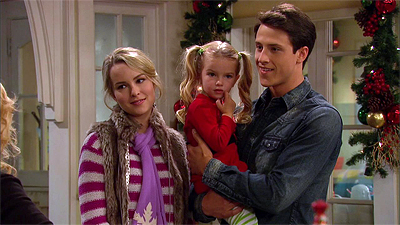 #6 - A Duncan Christmas
Season 3 - Episode 21
Teddy takes Charlie to see Santa Claus, but he takes a break just when it's Charlie's turn. Amy and Grandma Linda discover they are performing the same song at the family talent show.
22 votes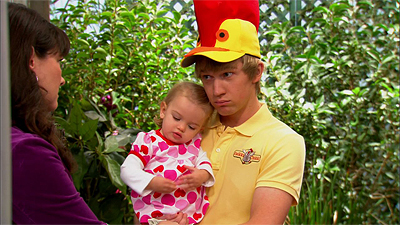 #7 - Kit and Kaboodle
Season 1 - Episode 12
Gabe gets his first crush on a girl named Kit, he then lies to her so they can have something in common. Meanwhile, Mrs. Dabney asks Teddy to catsit her cat Kaboodle and Teddy thinks the cat is sick because she just lying around. PJ uses Charlie to make more money on deliveries by saying he is watching her while his mom at the hospital, not mentioning she actually works there.
24 votes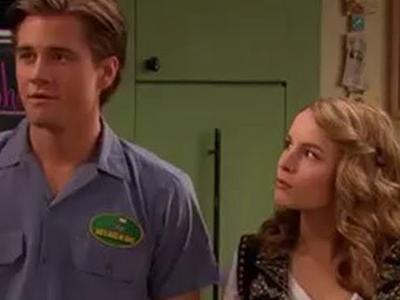 #8 - Weekend in Vegas
Season 4 - Episode 13
Ivy tricks Teddy into joining her family trip to Las Vegas. Gabe is playing baseball secretly because he doesn't want his mom to embarrass him. Bert and Mrs. Dobbs announce their marriage and want to have the wedding at the Duncan house.
25 votes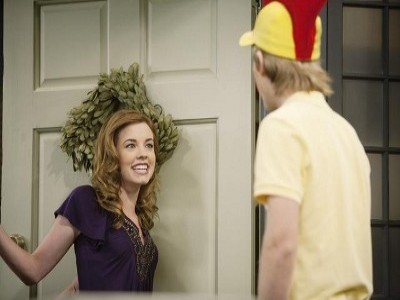 #9 - Boys Meet Girls
Season 1 - Episode 11
P.J.'s romance with Madison wreaks havoc on his friendship with Emmett as well as Bob and Amy marriage. Teddy agrees to help Gabe make peace with a bully at school.
22 votes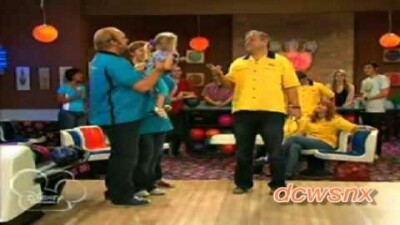 #10 - Alley Oops
Season 2 - Episode 24
The Duncan family (except Teddy) compete in a bowling challenge against some family that beats them in bowling 5 years in a row
16 votes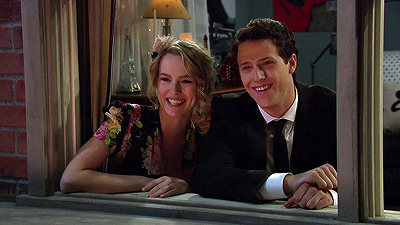 #11 - Le Halloween
Season 3 - Episode 16
A bat invades the Duncan house on Halloween; Teddy and Spencer celebrate their 1-year anniversary; Gabe gets tricked by Mrs. Dabney into attending a ceremony in honor of her charitable work.
30 votes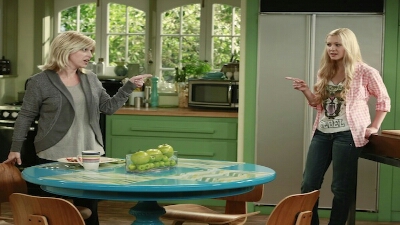 #12 - Futuredrama
Season 4 - Episode 9
Ten years in the future, 14 year-old Charlie watches a video diary that Teddy made about a fight she had with Gabe, in hopes that it will guide her through her fight with an 11 year-old Toby.
42 votes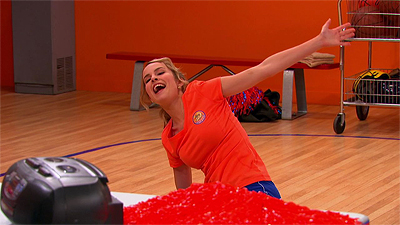 #13 - Go Teddy!
Season 4 - Episode 4
After learning the big cheer competition will be held in Hawaii, Teddy decides to join Kelsey on the cheerleading squad; Teddy bombs her cheer tryout and has to beg the coach to give her another chance; Amy asks Gabe and PJ to take Toby to park.
25 votes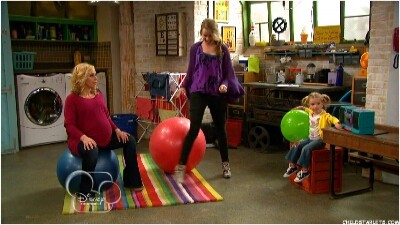 #14 - Special Delivery (1)
Season 3 - Episode 7
The Duncans welcome their fifth baby in this one hour episode.
27 votes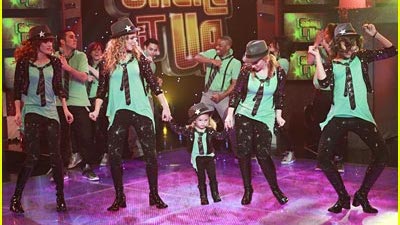 #15 - Charlie Shakes it Up
Season 2 - Episode 13
Teddy, Amy and Charlie plan a trip to Chicago to visit their rich great-aunt Nell, where they are instead mistaken for the Duncan Sisters, a famous hip-hop dance duo and are taken to the dance studio of "Shake It Up, Chicago". Amy pretends that she, Teddy and Charlie are sisters in order to accomplish her dreams of being on TV, but since they do not know how to dance, they enlist the help of dancers CeCe Jones (Bella Thorne) and Rocky Blue (Zendaya). Back at home, Gabe and PJ hold a yard sale in hopes of raising money while cleaning out the attic, but wind up selling a cat cookie jar with $500 in it to Mrs. Dabney; Bob is obsessed with a TV show, Higgins and Zork.
26 votes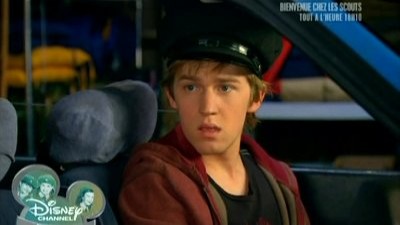 #16 - Girl Bites Dog
Season 1 - Episode 20
Charlie bites Teddy's boyfriend, Spencer. Teddy then discovers that he has another girlfriend, Skylar (Samantha Boscarino) when she tries to smooth things out at Spencer's job. Skylar also finds out and she and Teddy dump Spencer. Meanwhile, Gabe treats PJ like a personal chauffeur because he lent PJ money to buy a car. PJ tells Gabe he could have the car because the car was supposedly haunted, but was just a scheme to scare Gabe into letting PJ have his car.
18 votes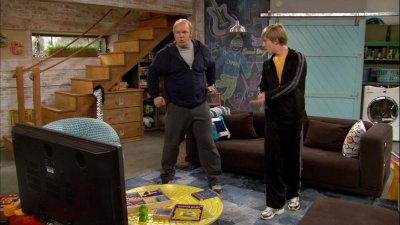 #17 - Gabe's 12-1/2 Birthday
Season 2 - Episode 11
Amy and Bob make up for not throwing Gabe his much delayed 12th birthday party by giving him a 12 ½ birthday party, after Gabe promised to be good for a whole week. Unfortunately, Gabe's party falls on the same day as a huge blizzard. Meanwhile, Ivy and Teddy cannot get along with Ivy not liking Teddy's new boyfriend Derek, which causes a rift in their friendship. They go to each other's houses to settle their differences, the same day as the snow storm. Teddy is driven crazy by Ivy's parents Mary Lou and Harry (Ellia English and William Allen Young) while Ivy is having a great time celebrating Gabe's 12-½ birthday. Meanwhile, PJ helps Bob lose a few pounds.
25 votes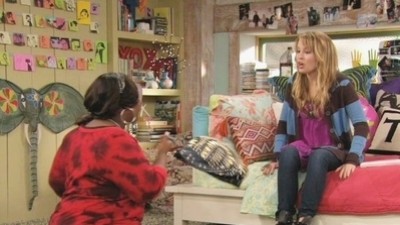 #18 - Appy Days
Season 2 - Episode 4
Using a fake phone call app, Teddy and Ivy trick their moms into allowing each other to go to a senior party. Their plan backfires when the moms find out and set out to track the girls down. Meanwhile, PJ fills in for Bob's day at work (exterminating rats), and Charlie tries to get Gabe to play baby with her.
23 votes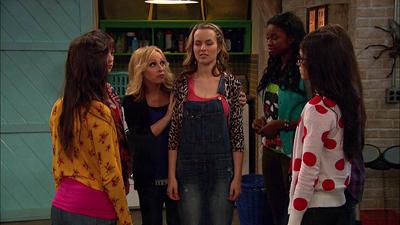 #19 - Team Mom
Season 3 - Episode 15
Amy invites some of Teddy's volleyball teammates for a team-bonding sleepover. Bob is annoyed by the father of Gabe's new crush. PJ's cute neighbor mistakes him for a medical student.
24 votes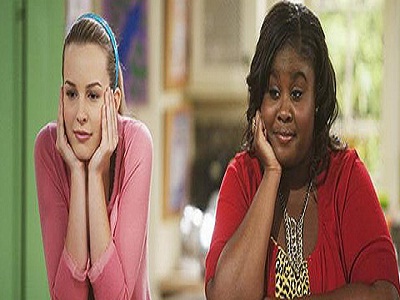 #20 - The Curious Case of Mr.Dabney
Season 1 - Episode 3
Gabe and PJ mistakenly believe something fishy is going on with their neighbor, Mrs. Dabney, so they investigate. Meanwhile, Teddy is annoyed that her best friend Ivy has become texting buddies with Amy.
36 votes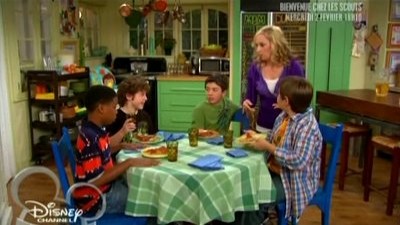 #21 - Sleepless in Denver
Season 1 - Episode 19
Gabe's friends come over for a sleepover. Meanwhile, Teddy prepares for an important role in school play and Charlie refuses to sleep in her first "big girl" bed.
20 votes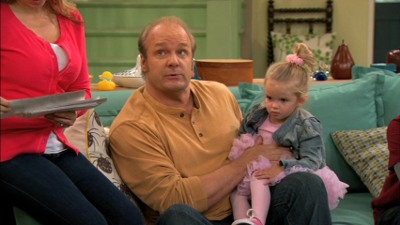 #22 - Teddy's Bear
Season 2 - Episode 9
Amy lets her temper get the best of her when Mr. Piper refuses to admit he was wrong. P.J. decides to have a man to man talk with Skyler's old beau. Charlie's first ballet lesson may be her last after Bob breaks one of the class rules.
20 votes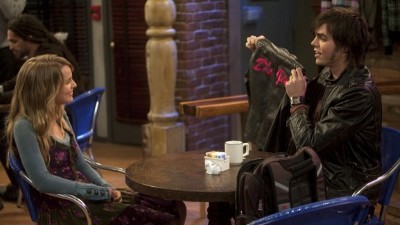 #23 - The Break Up
Season 2 - Episode 12
Teddy decides to break up with Derek, but has a hard time doing so, due to him continually doing nice things for her. Meanwhile, Amy becomes Gabe's new hockey coach and hurts herself during a practice. PJ finds out that he is being paid less than minimum wage and gets advice from Bob about what he should do, until PJ gets fired for going on strike with the other Kwikki Chikki staff.
18 votes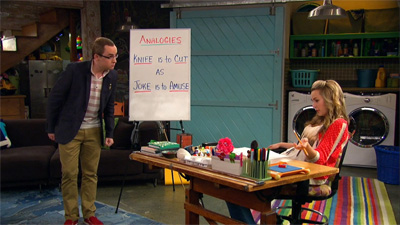 #24 - Study Buddy
Season 3 - Episode 20
Teddy asks Victor to prep for her SATs not realizing how demanding a teacher he is. Amy makes Bob sleep with Gabe as his snoring keeps Toby awake. PJ reads The Littlest Unicorn to Charlie and gets obsessed with the story.
18 votes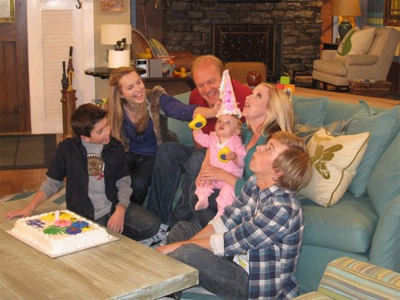 #25 - Duncan vs. Duncan
Season 2 - Episode 5
Teddy and PJ throw a house party while Bob and Amy are on a romantic date. Meanwhile, Amy forces Gabe to accompany Jo to cotillion classes.
26 votes