The WORST Episodes of Good Luck Charlie
Every episode ever - ranked by fan votes!
The series centers on the Duncan family, who are still adjusting to the birth of their fourth child, Charlotte "Charlie" Duncan (Mia Talerico). When parents Amy (Leigh-Allyn Baker), a nurse, and Bob (Eric Allan Kramer), an exterminator, return to work, they ask their three older children—PJ (Jason Dolley), Teddy (Bridgit Mendler), and Gabe (Bradley Steven Perry)— for help raising their little sister. At the same time, Teddy, PJ, and Gabe try to deal with school and typical social challenges in their life. The events of each episode become material for a video diary Teddy is making for her younger sister. Teddy hopes the videos will provide useful advice for Charlie after they have both grown up and Teddy has moved out. Also at the end of each video, she (and/or other cast members) states, "Good luck, Charlie" or may even say it indirectly such as "Wish them good luck, Charlie". During the movie, Amy reveals to Teddy that she is pregnant with a fifth child, which Teddy is trying to adjust to but this story plot will not be carried into the actual series until the third season.
Watch Now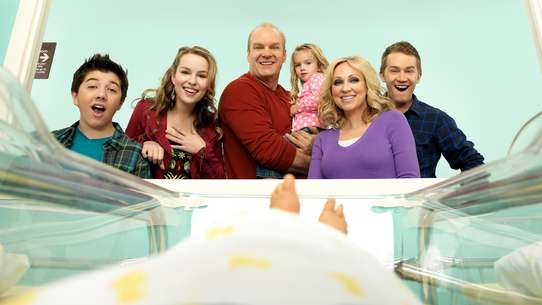 #1 - Termite Queen
Season 2 - Episode 21 - Aired Aug 21, 2011
Teddy goes with Bob to the exterminator convention in hopes of making him happy enough to buy her a car. Meanwhile, Gabe and Jake shoot a monster movie starring Charlie. Plus, PJ's friend from Kwikki Chikki University, Gravy, is allowed to stay in the Duncans' household. Gravy drives Amy crazy with his abnormal living habits.
21 votes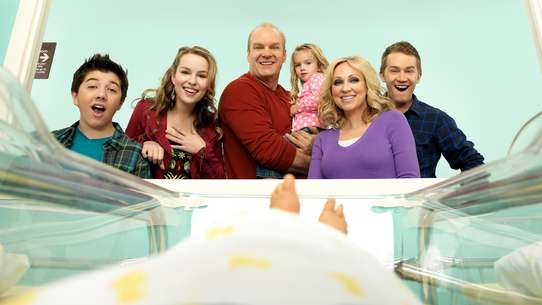 #2 - The Unusual Suspects
Season 4 - Episode 6 - Aired Jun 9, 2013
Teddy suspects that someone at school is out to get her. Amy and Bob suspect that Deedee Dooley is teaching Charlie bad behavior Gabe tries to prevent his report card from being mailed home.
35 votes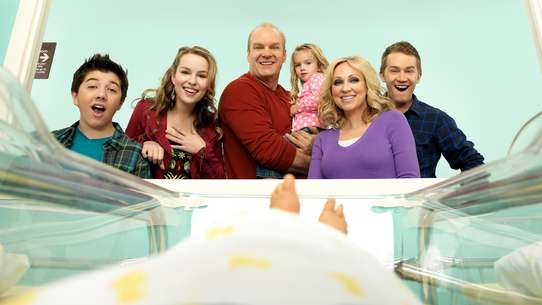 #3 - Welcome Home
Season 3 - Episode 9 - Aired Jul 1, 2012
Bob's mom visits to help with Toby, driving Amy crazy. Teddy and Spencer celebrate their tenth-month anniversary. Gabe and PJ find an old letter saying that money is buried in Mrs. Dabney's backyard, and start digging to find it.
28 votes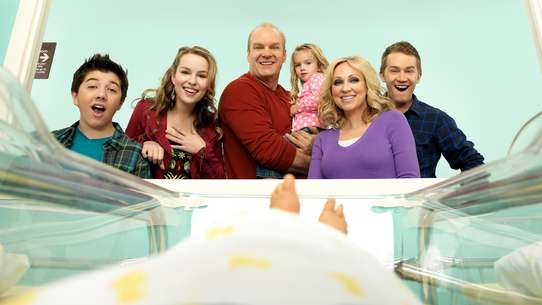 #4 - Rock Enroll
Season 4 - Episode 5 - Aired Jun 2, 2013
Teddy struggles with applications for college and she dreams that she is in different times in the past. Gabe faces his old teacher. Bob gets an old rock look.
29 votes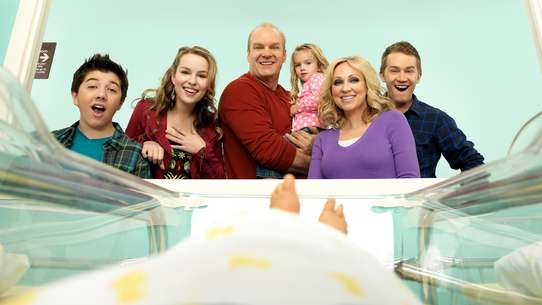 #5 - A L.A.R.P. in the Park
Season 2 - Episode 6 - Aired Mar 27, 2011
Teddy babysits Charlie while also attending a larping party with Evan (Matt Prokop), her new crush. After being poked in the eye by Charlie, Amy continues to fake being hurt to stay in the hospital longer. Bob and PJ must re-edit a video of Bob winning an exterminator award after forgetting to thank Amy in his speech.
28 votes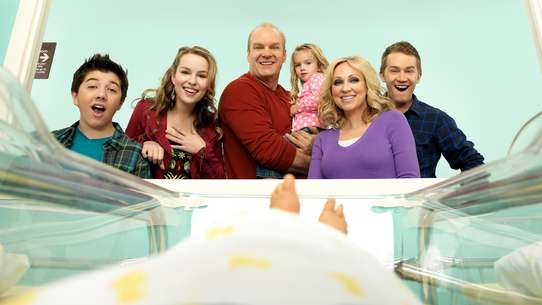 #6 - Double Whammy
Season 1 - Episode 4 - Aired Apr 25, 2010
Amy reveals that she was Wammy the Ram, the mascot of Teddy's high school, and pressures her into trying out for the role too. Teddy tries to blow the audition but gets the role anyway, just in time for the big rivalry game. Meanwhile, PJ challenges his best friend Emmett to baby-race his nephew against Charlie.
32 votes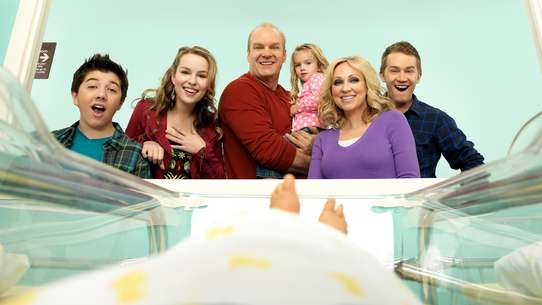 #7 - Battle of the Bands
Season 2 - Episode 7 - Aired Apr 3, 2011
Teddy and Skyler compete against PJ, Spencer and Emmett in the annual battle of the bands competition at the mall. Teddy then finds out that Skyler and PJ are dating and neither of them want to do the competition any more. Meanwhile, Bob asks Gabe to take a gift back to a rich boy in his class. When Bob goes to the boy's house to return Gabe's gift, he goes back on his word and befriends the boy's father. Also, Amy takes credit for a painting done by Charlie after her art teacher says she has no real talent and that Charlie's painting is a work of art.
22 votes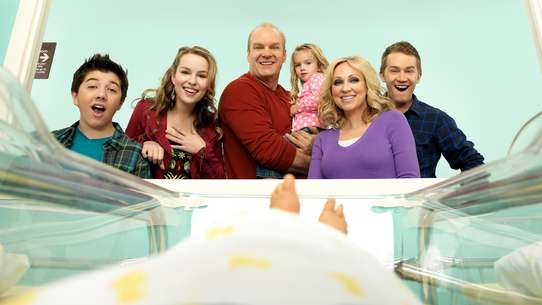 #8 - Amazing Gracie
Season 2 - Episode 20 - Aired Aug 7, 2011
Teddy has been meaning to buy a used car. An excellent offer comes up when Mary Lou Wentz wants Harry Wentz to sell his car, that he calls Gracie, because it takes up too much space in the garage. Teddy buys the car and on the way home, she accidentally totals it. Meanwhile, Amy is offended and upset that Charlie will not make a scene while getting dropped off at preschool, which leads to Mommy & Charlie Day, a day where Amy bonds with Charlie, hoping she will cry when she drops her off at preschool the next day. The next day, Charlie gives Amy a heartwarming hug. Elsewhere, PJ and Gabe try to finding Bob a friend to avoid going on their annual father and son fishing trip.
19 votes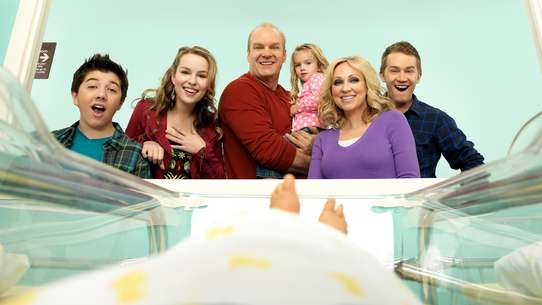 #9 - Something's Fishy
Season 2 - Episode 2 - Aired Feb 27, 2011
Bob confiscates Teddy's cell phone when she exceeds her texting limit. Bob demands that she must pay the bill; Teddy is forced to get a job at Otto's Grotto, dressed as an octopus. Her job is a complete nightmare when it comes to dealing with children who are out of control. Meanwhile, PJ uses Charlie as a girl magnet, but his plan backfires when his new girlfriend, Kayla (Skyler Day), only seems to be interested in Charlie rather than PJ. Elsewhere, Amy is obsessed with trying to beat Gabe at video game tennis.
24 votes
Writers:
Phil Baker

,
Drew Vaupen

,
Christopher Vane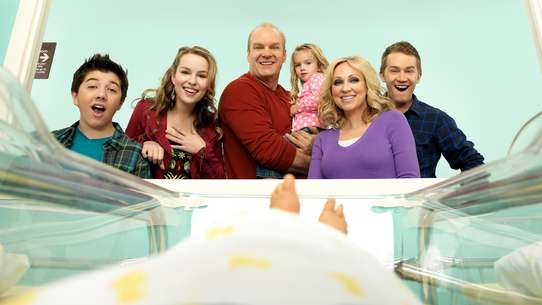 #10 - Alley Oops
Season 2 - Episode 24 - Aired Sep 25, 2011
The Duncan family (except Teddy) compete in a bowling challenge against some family that beats them in bowling 5 years in a row
20 votes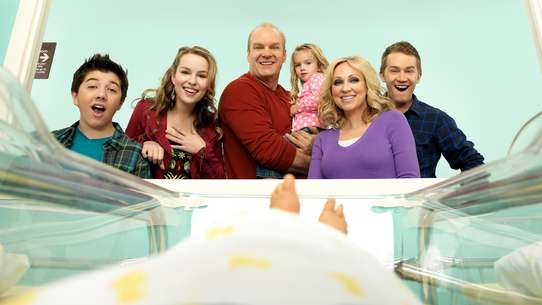 #11 - Teddy Rebounds
Season 1 - Episode 22 - Aired Nov 28, 2010
A new kid on the block named Austin (Nathan Gamble) who Gabe is forced to become friends with develops a crush on Teddy. She uses the crush to her advantage to make Spencer jealous, who has already gotten a new girlfriend. Meanwhile, Bob temporarily fills in as a member of PJ's band after Charlie gets their newest member sick.
17 votes
Writers:
Phil Baker

,
Drew Vaupen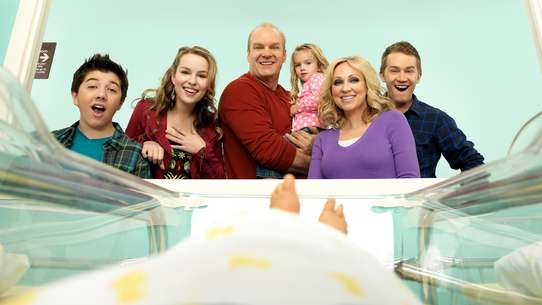 #12 - Amy Needs a Shower
Season 3 - Episode 3 - Aired May 13, 2012
Amy convinces Mary Lou Wentz to throw her a baby shower, but the event turns bad when Charlie blurts out all the horrible things Amy said about her baby shower guests.
30 votes
Writers:
Erika Kaestle, Patrick McCarthy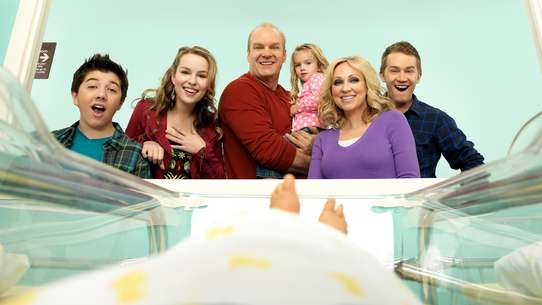 #13 - Meet the Parents
Season 2 - Episode 10 - Aired May 1, 2011
Teddy and PJ pose as Gabe's parents as they attend a conference with his elderly teacher, Mrs. Monroe (K Callan). Everything goes well until Mrs. Monroe spots Teddy on a date with her latest crush, Derek (Reid Ewing). Mrs. Monroe thinks that Teddy is "cheating" on her husband. Meanwhile, PJ and Skyler go on their first official date; Bob bets that Amy cannot build Charlie's new playhouse without his help.
22 votes
Writers: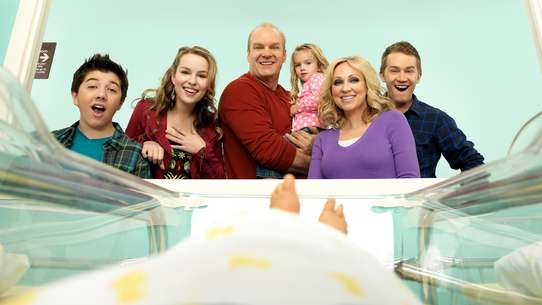 #14 - Bad Luck Teddy
Season 3 - Episode 2 - Aired May 6, 2012
Everyone at school thinks that Teddy is a jinx when Spencer's basketball team begins losing games. Overhearing that Amy and Bob are thinking about sending him to military school, Gabe starts acting in his best behavior. PJ frequently attends his local barbershop to spend time with an attractive female barber.
22 votes
Writers:
Christopher Vane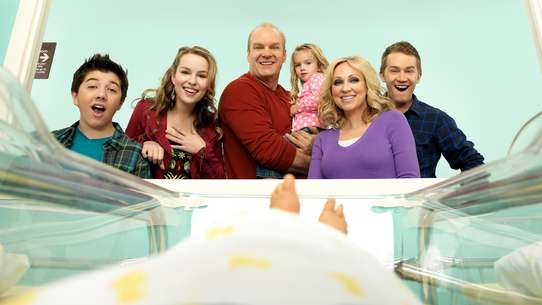 #15 - Monkey Business
Season 2 - Episode 16 - Aired Jun 26, 2011
Teddy loses a mom's earring while babysitting. Meanwhile, Bob thinks he's won the lottery when Gabe gives him a fake winning ticket.
20 votes
Writers: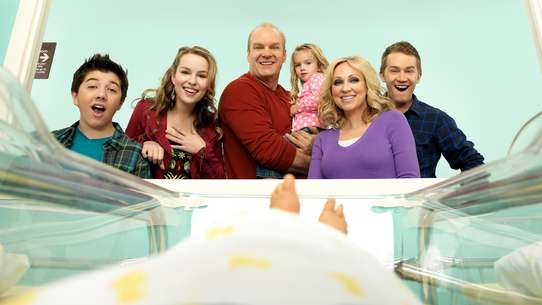 #16 - Take Mel Out to the Ball Game
Season 1 - Episode 10 - Aired Jun 13, 2010
Teddy tries to strike up a friendship her Uncle Mel after Bob refuses to tell her why he wants nothing to do with him. P.J. and Gabe plan to turn Charlie into a model behind Amy's back.
19 votes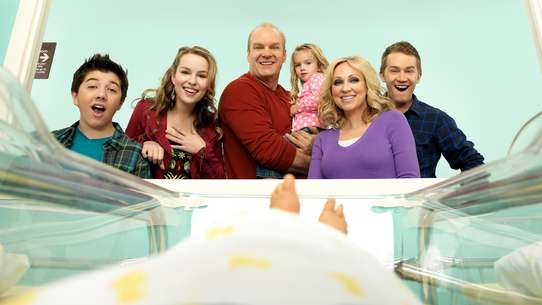 #17 - Make Room for Baby
Season 3 - Episode 1 - Aired May 6, 2012
With the new baby coming, Amy decide the family needs to move to a new house. Teddy and Spencer audition for better acting reenactment roles at Super Adventureland. With Gabe leaving the neighborhood, he and Mrs. Dabney pull the ultimate pranks on each other.
33 votes
Writers:
Phil Baker, Drew Vaupen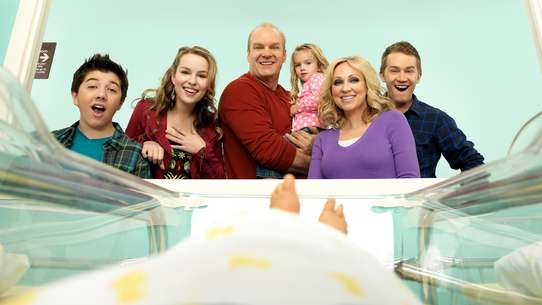 #18 - Butt Dialing Duncans
Season 1 - Episode 7 - Aired May 16, 2010
A puzzled P.J. and Teddy cannot understand why their friends are angry with them, until the monthly cell phone bill arrives.
26 votes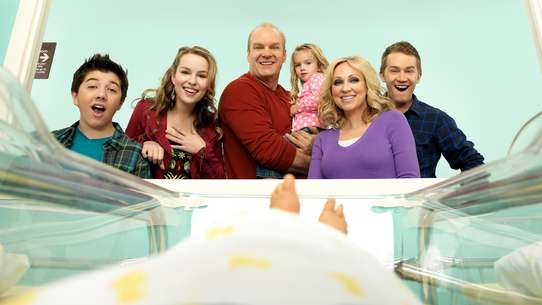 #19 - Girl Bites Dog
Season 1 - Episode 20 - Aired Nov 14, 2010
Charlie bites Teddy's boyfriend, Spencer. Teddy then discovers that he has another girlfriend, Skylar (Samantha Boscarino) when she tries to smooth things out at Spencer's job. Skylar also finds out and she and Teddy dump Spencer. Meanwhile, Gabe treats PJ like a personal chauffeur because he lent PJ money to buy a car. PJ tells Gabe he could have the car because the car was supposedly haunted, but was just a scheme to scare Gabe into letting PJ have his car.
22 votes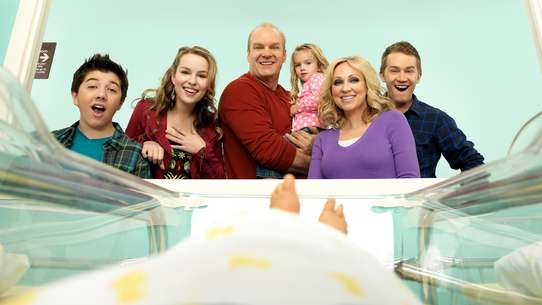 #20 - Baby Come Back
Season 1 - Episode 2 - Aired Apr 11, 2010
It's been a while since Amy and Bob have been on a date, so Teddy encourages them to go to dinner while the kids babysit Charlie. When PJ takes Charlie to the park, he accidentally swaps strollers and babies with a cute girl, Emma.
45 votes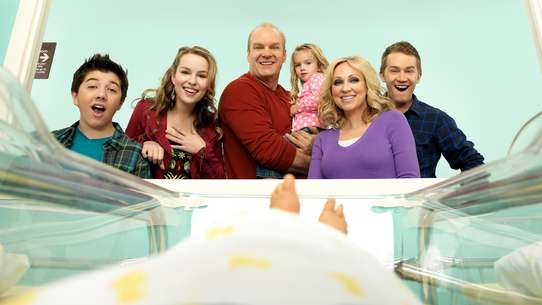 #21 - Dress Mess
Season 3 - Episode 4 - Aired May 13, 2012
Amy gives Teddy her hideous prom dress to wear and Teddy doesn't know how to tell her mom she doesn't want to wear it. P.J. skips his senior prom to attend his new girlfriend's school dance, but is surprised when he finds out the girl is homeschooled.
28 votes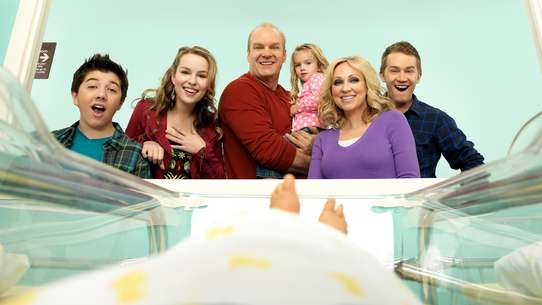 #22 - Sister, Sister
Season 4 - Episode 15 - Aired Oct 13, 2013
After Teddy uncovers the reason why Amy and her younger sister Jamie drifted apart, she and Charlie quickly devise a plan to convince Amy that it's time to make things right with her sister. Meanwhile, Gabe and Jake sell a photo of Toby and are in hot water when a local grocery store winds up using it.
36 votes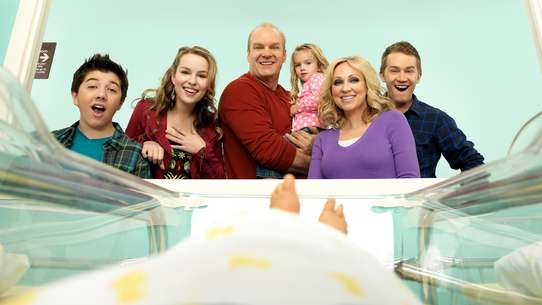 #23 - Sun Show - Part 2
Season 2 - Episode 19 - Aired Jul 31, 2011
Still thinking that they are cursed, Amy encounters plumeria numerous times and gets severe allergic reactions. Teddy finally finds Charlie seeing her playing with a group of other children. Bob asks Teddy to pretend to be Amy for the time-share seminar. After making a promise to God during his and PJ's near-death experience on an aerial tour, Gabe coaches PJ to face his fears.
25 votes
Writers:
Phil Baker

,
Drew Vaupen

,
Erika Kaestle

,
Patrick McCarthy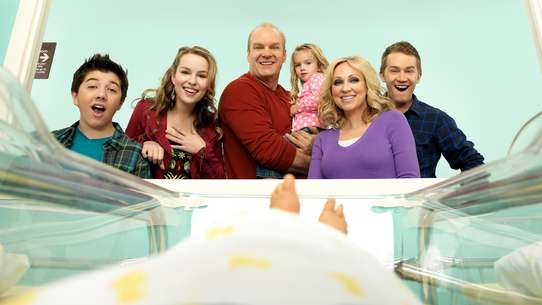 #24 - Charlie Whisperer
Season 3 - Episode 19 - Aired Nov 4, 2012
Teddy is excited when the school produces her play and she wants Charlie to be cast as the princess. Bob loses a lot of weight and gets carried away with his makeover. Gabe must do a report on an old person.
25 votes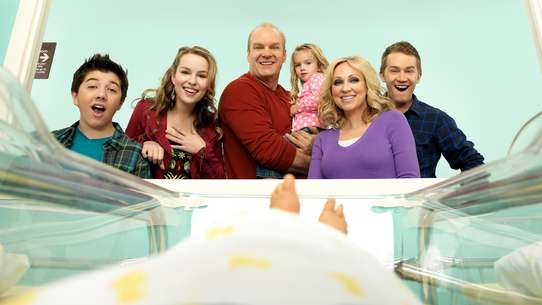 #25 - T. Wrecks
Season 3 - Episode 13 - Aired Aug 27, 2012
Teddy takes her volleyball coach's advice to be more aggressive a little too seriously. Bob finds solace at PJ's new apartment, and Amy unknowingly builds Gabe's model rocket science project.
20 votes