The Best Episodes of Hannah Montana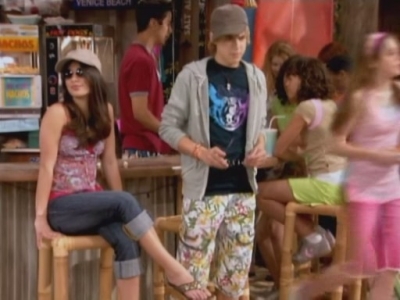 #1 - People Who Use People 8.85
Season 1 - Episode 18
Miley sees Jake with a girl named Holly, and thinks she's his girlfriend, so she attempts to make him jealous by going out with another guy. Meanwhile, Jackson tries to get an "A" in his class by using Robbie and trying to make him go out with his teacher, Ms. Kunkle.
Directors: Shannon Flynn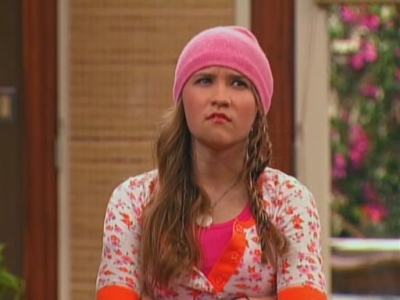 #2 - Song Sung Bad 8.64
Season 2 - Episode 15
After Lilly records a song for her mother, she notices that she doesn't have the best voice. Miley steps in to make it a little bit better.
Directors: Roger S. Christiansen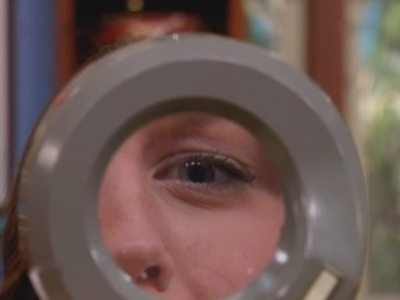 #3 - Bye Bye Ball 8.62
Season 2 - Episode 21
Miley thinks she has hit a home run when she finds a way to replace Jackson's prize possession she ruined.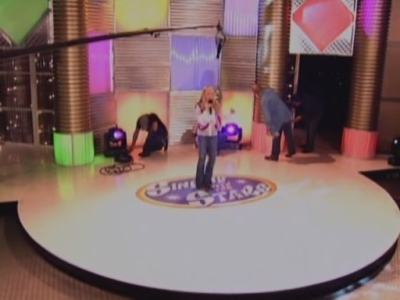 #4 - The Idol Side of Me 8.59
Season 1 - Episode 24
Amber and Ashley are up to their old tricks again, only this time Miley and Lilly devise a plan to give one of the girls a taste of her own medicine. A persnickety pooch named Oscar drives Robbie and Jackson batty with it's constant barking.
Directors: Fred Savage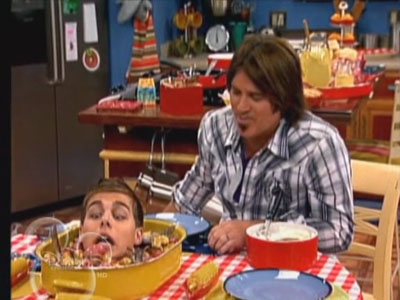 #5 - He Could Be the One - Part 1 8.50
Season 3 - Episode 18
Miley agrees to go steady with Jake again, but she worries that all of the times she complained about Jake might have turned Robbie against the young man. When she learns that Robbie dislikes Jesse, a trouble making teen guitarist in Hannah's band, Miley hatches a plan to make Jake look great.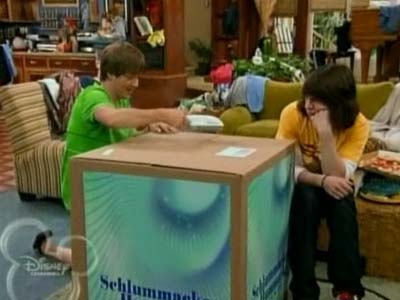 #6 - Super(stitious) Girl (3) 8.50
Season 3 - Episode 20
Miley experiences nothing but bad luck on the S.S. Tipton after she loses an ankle bracelet her mom gave her. Miley believes the missing jewelry is a good-luck charm and is desperate to get it back. At home, Jackson opens a large package after Robby forbids him to do so, and he suffers the consequences.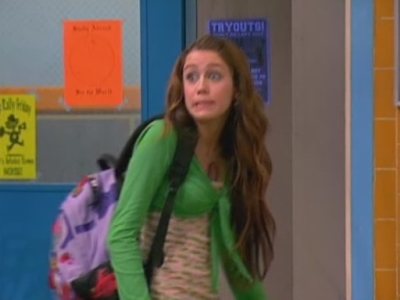 #7 - My Best Friend's Boyfriend 8.48
Season 2 - Episode 7
Miley decides to play amateur sleuth when she discovers that Lilly's boyfriend is a two timing Romeo.
Directors: Roger S. Christiansen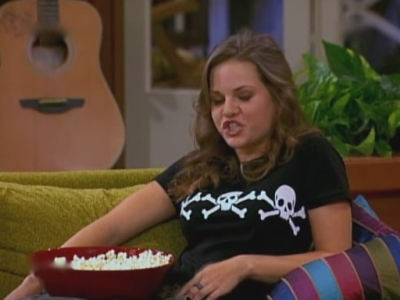 #8 - Joannie B. Goode 8.47
Season 2 - Episode 28
Oliver and Joannie (Hayley Chase) start dating, Oliver wants Miley and Lilly to be friends with her. After a sleepover Lilly and Joannie have more in common than they thought, Miley starts to get jealous and thinks she's losing her friends. Meanwhile, Jackson gets a date with Rico's cousin.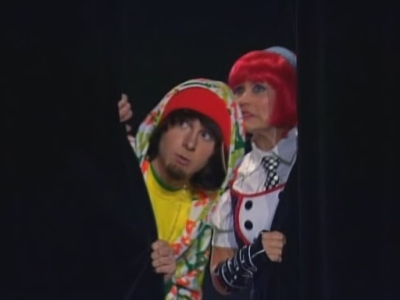 #9 - (We're So Sorry) Uncle Earl 8.47
Season 2 - Episode 22
Uncle Earl comes to visit and expects Miley to help him become a rock star.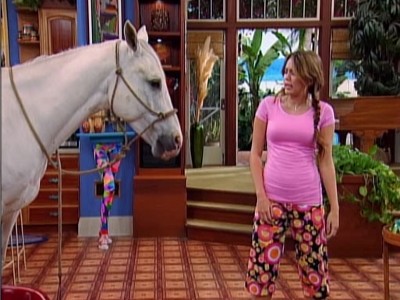 #10 - Miley Says Goodbye? (1) 8.47
Season 3 - Episode 30
Miley starts to miss her old life in Tennessee. Oliver gets an offer to go on a concert tour, but his joy is dampened when realizes that he won't be able to see Lilly for six months. Jackson decides that it is time for him to leave home.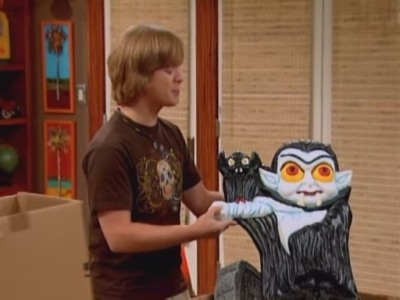 #11 - Torn Between Two Hannahs 8.39
Season 1 - Episode 17
This Halloween, it's not ghosts or goblins that are frightening Miley, but her "Treat" of a cousin, Luann. Apparently, Luann (Who could pass for Miley's twin) is really a "Trickster" and try as she might, Miley cannot get anyone to believe that Luann is out to get her. As Luann aims to expose Miley's and Hannah's secret, will Miley be able to stop her dubious doppelganger in time? Jackson and Robbie give the phase "Anything you can do, I can do better" new meaning when they keep trying to top Mr. Dontzig ghoulish decorations.
Directors: Roger S. Christiansen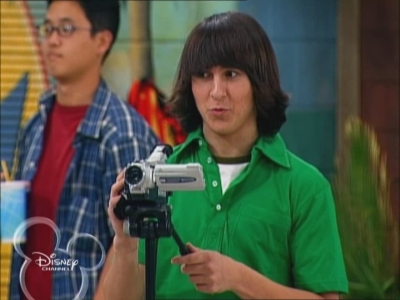 #12 - I Will Always Loathe You 8.37
Season 2 - Episode 20
Aunt Dolly And Mamaw drag an unwilling Miley into their long time feud. Oliver and Rico have auditions for the best "Rico" to star in a commercial for the shack.
Directors: Roger S. Christiansen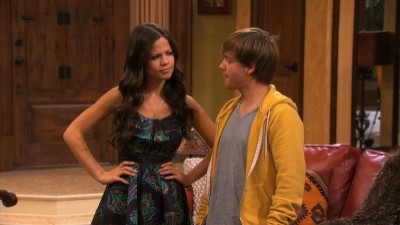 #13 - De-Do-De-Don't Tell My Secret 8.37
Season 4 - Episode 4
When Siena sees Hannah Montana outside the house, Jackson threatens to tell Siena the secret against Miley's wishes. Meanwhile, Robby uses fishing to get Rico to relax.
Directors: Adam Weissman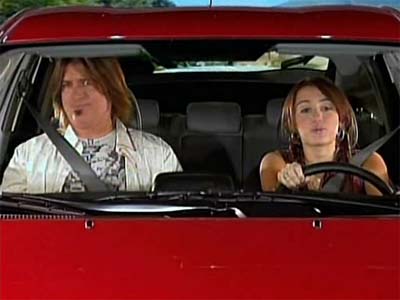 #14 - Ready, Set, Don't Drive 8.33
Season 3 - Episode 2
Miley is riding high when she begins Drivers Ed., but she comes crashing down to earth after she learns that the class is not the easy ride she thought it was.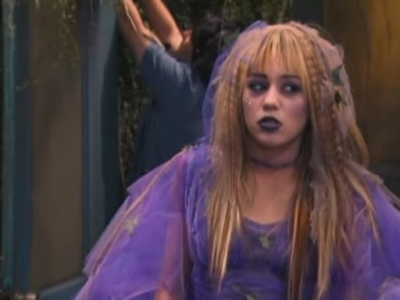 #15 - More Than a Zombie to Me 8.32
Season 1 - Episode 15
Miley declines Jake's invitation to the school dance. While Hannah is filming a guest spot on Jake's show, she learns that Jake has feelings for a girl named Miley. She changes her mind about his dance invite, but Miley finds out that he has asked Lilly instead. Jackson and Robbie decide to see who's the better prankster by pulling practical jokes on one another.
Directors: Roger S. Christiansen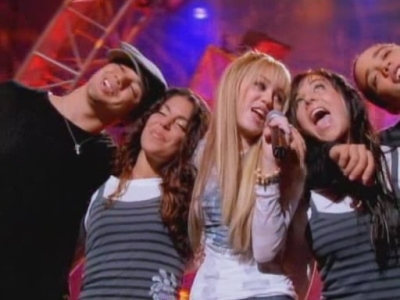 #16 - Cuffs Will Keep Us Together 8.30
Season 2 - Episode 2
Oliver believes that the key for getting Lilly and Miley's friendship back on track is by handcuffing the girls together. Unfortunately, his plan backfires and he may lose his friendship with both girls if he can't find where he put the handcuff keys. Robbie discovers that silence really is golden when he wants his son to pay attention to him.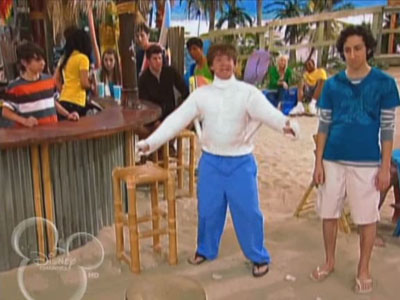 #17 - Once, Twice, Three Times Afraidy 8.30
Season 3 - Episode 15
Lilly and Oliver won't stop giving Miley a hard time over the fact that she doesn't have a boyfriend, so she decides to pay an actor to pretend to be her boyfriend so they will leave her alone. But when the actor she paid backs out and sends his not so attractive roommate to fill in, Miley finds herself in a bigger mess than the one she started out in. Meanwhile, Jackson has a hard time believing that Rico's act of kindness is genuine.
Directors: Shannon Flynn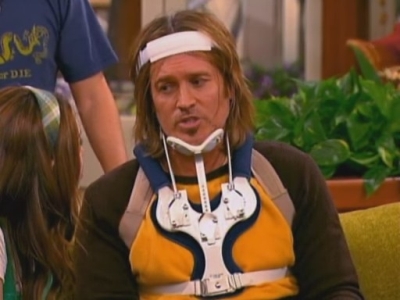 #18 - I Want You to Want Me... To Go to Florida 8.26
Season 2 - Episode 13
Miley's competitive nature is at it again! However, in order to pull off this caper she must deceive Roxy first so that she can save Hannah's fans.
Directors: Roger S. Christiansen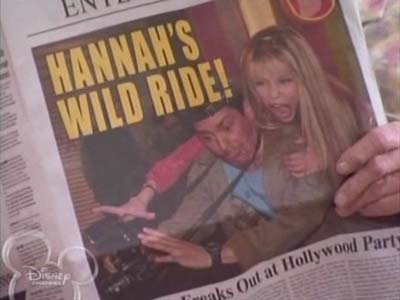 #19 - It's My Party, And I'll Lie If I Want To 8.24
Season 1 - Episode 5
After Lilly embarrasses her at a Hannah Montana concert along with added pressure from her "Hannah Friends", Miley decides to lie to Lilly, & tell her that the birthday party for Kelly Clarkson that they were going to was called off. Miley attends the party as Hannah, but must cover up her lie when she lands on the front page of the news. Jackson meets a beautician named Nina at work who asks if she could use him to practice on. He's more than happy to oblige the pretty lady, not knowing that it's one of Rico pranks.
Directors: Roger S. Christiansen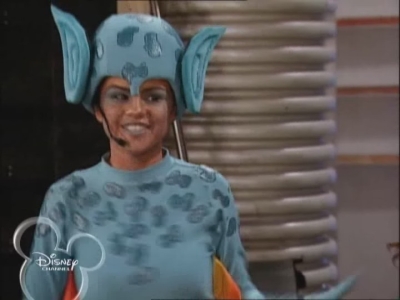 #20 - That's What Friends Are For? 8.24
Season 2 - Episode 18
Jake Ryan comes back and wants to be just friends with Miley. Miley thinks this plan is perfect, but then finds out that Jake is doing a movie where he has to kiss her enemy Mikayla. Rico makes a bet that causes Oliver and Jackson to appreciate cleanliness more than ever.
Directors: Mark Cendrowski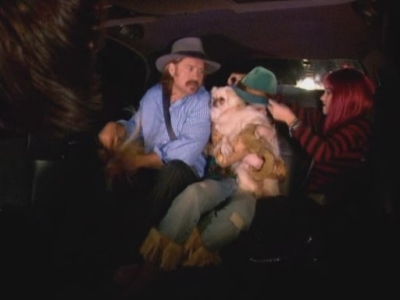 #21 - Miley Get Your Gum 8.23
Season 1 - Episode 2
Oliver has a huge crush on Hannah Montana, but his feelings of love are not shared by Miley. No matter what she does, she can't seem to make Oliver realize that he & Hannah can never be, until Lilly comes up with a plan to burst Oliver's love bubble. Jackson's proud to be the owner of a "Brand New" used car that bought with his own money, but the joy fades once he learns that this particular kind of car is only driven by girls.
Directors: David Kendall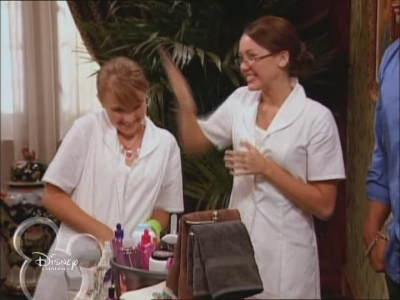 #22 - Don't Stop Til You Get The Phone 8.22
Season 2 - Episode 17
When Miley's dad won't let her a new phone, she sells a Hannah picture to the press to buy her phone. Unfortunately the picture seems to be revealing her secret.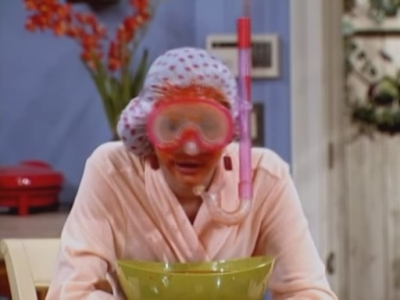 #23 - Smells Like Teen Sellout 8.21
Season 1 - Episode 25
Hannah Montana agrees to endorse a new perfume, only she can't stand the smell because it brings back bad memories. Meanwhile, Jackson tries out for a television survival program.
Directors: Sheldon Epps
#24 - Sweet Home, Hannah Montana 8.21
Season 4 - Episode 1
Miley is forced to make an unwanted trip down memory lane after Robbie has her room redecorated. Jackson becomes a believer in the golden rule once he lays eyes on his new neighbor.
Directors: Bob Koherr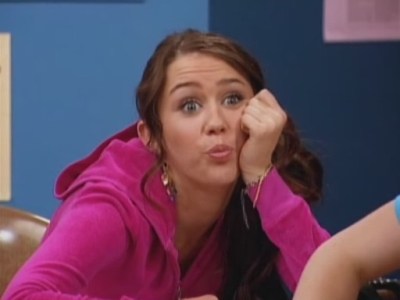 #25 - Sleepwalk This Way 8.19
Season 2 - Episode 11
Miley starts sleepwalking and telling the truth to everyone, which gets her into hot water with the sternest teacher in school.