The WORST Episodes of I Survived
Every episode ever - ranked by fan votes!
Last Updated: Sep 17, 2021
What would you do if you were confronted with death? What gives someone the strength to survive? Is it luck, chance, instinct? In a stripped-down, simple-yet-cinematic interview style, I Survived... allows survivors to explain, in their own words, how they overcame unbelievable circumstances -- offering insight into what got them through the experience that changed their lives forever.
Watch Now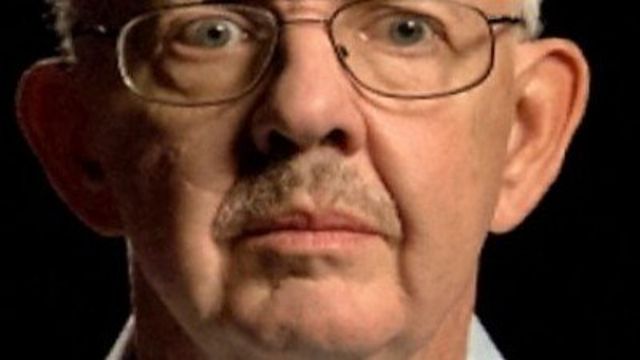 #1 - Christine & Heidi / Debbie / Jim
Season 1 - Episode 3 - Aired Apr 7, 2008
Christine's and Heidi's trip on a Greek ferry becomes a nightmare when the boat begins to sink and the crew abandons the ship, leaving the panicked passengers to fend for themselves. Debbie suffers a five-day ordeal at the hands of an attacker, who keeps her blindfolded and gagged, rapes her, and forces her to sleep next to him. And a simple act of kindness results in a vicious assault for Jim when he is brutally attacked in his apartment by his neighbor after inviting the young man into his home to chat.
0 votes
Writers: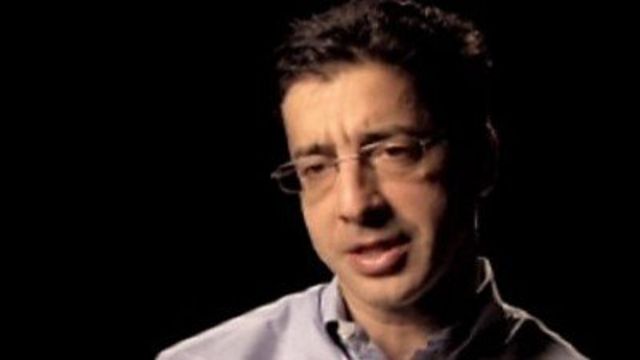 #2 - Lonnie / Rulon / Stanley
Season 1 - Episode 4 - Aired Apr 14, 2008
Lonnie plays dead for four agonizing hours after her boyfriend chokes her and shoots her four times in the head. Rulon, a super-strong Olympic wrestler, gets stuck in a semi-frozen stream when he goes snowmobiling and faces a big decision -- should he wait to be rescued or submerge himself in the freezing water to save his snowmobile and find a way out? And when a wise-cracking federal prosecutor is abducted by men with machine guns, he uses his unique talents and personality to show rapport with his captors in hopes they'll release him.
0 votes
Writers: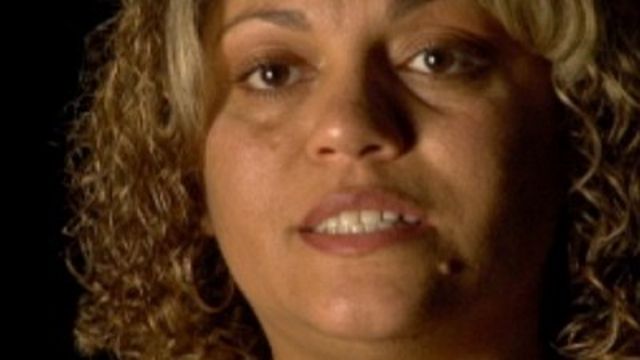 #3 - Denise / Nick / Leonilda
Season 1 - Episode 5 - Aired Apr 21, 2008
When Dollar Store manager Denise is savagely attacked by robbers, one thing keeps her alive -- her determination to make sure that her father would not have to attend her funeral. Nick, a former Marine, is put to the survival test when he's stranded on a mountain in a snow blizzard with no cell phone, no food, and no winter clothing. And Leonilda must quickly think of a way to escape when her boyfriend forces her into his car at gunpoint, and tells her he's going to shoot her and dump her body in the river.
0 votes
Writers: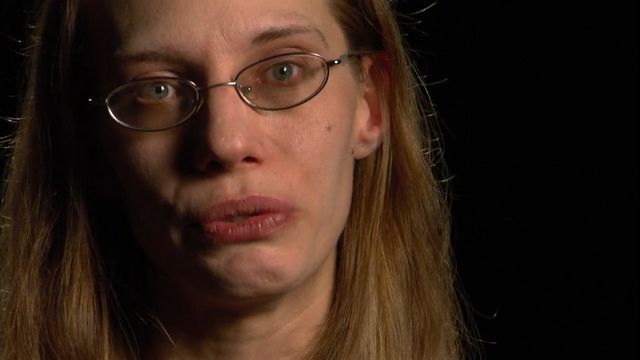 #4 - Maria/Jerry/Melissa
Season 1 - Episode 6 - Aired Apr 28, 2008
Maria feared for her safety as one of her fellow employees at the hospital where she worked became increasingly volatile. She managed to get him fired, but a couple of months later, he burst into her office with a gun, shooting her and killing her colleague. Jerry swerved his car to avoid a deer and crashed over an embankment where a tree branch became lodged in his throat. Barely alive, he survived two days in the ravine until he finally he managed to drag himself to the road's edge where he was spotted and saved. Melissa and her two-year-old daughter were sleeping at home, when she was woken by an armed intruder. The man slashed and sexually assaulted her before stuffing her in the trunk of her car. He then drove around for hours, picked up his friends and assaulted her again. Finally he left the car, leaving a terrified and blinded Melissa to drive home to her abandoned daughter.
0 votes
Writers:
#5 - Cari / Kevin / Joe & Katherine
Season 1 - Episode 8 - Aired May 19, 2008
Cari, a young mother living in Chico, California, is brutally stabbed, beaten, and sexually assaulted by an intruder in her home, but knows she must survive the attack to save her son. A four-inch steel tow hook accidentally lodges into Kevin's throat, and any movement could sever his jugular vein and end his life. When a gunman shoots and injures several people at a mall in Tacoma, Washington during Christmas time, Katherine, a store manager must obey his demands or risk having her co-worker Joe shot point-blank in the head with a machine gun.
0 votes
Writers: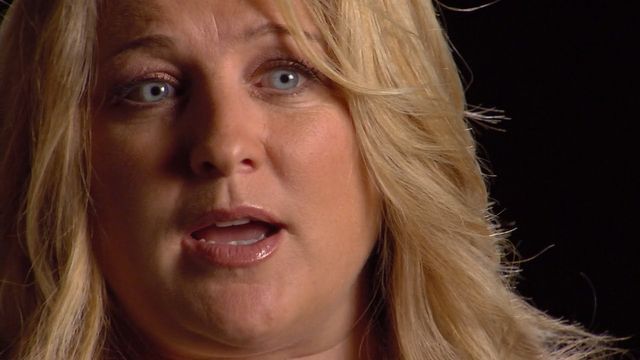 #6 - Michelle / Troy & Josh
Season 1 - Episode 9 - Aired Jun 2, 2008
Three masked gunmen burst into Michelle's home, then tape dynamite to the bodies of the bank executive and her 7-year-old daughter, and order her to rob the bank vault where she works or they'll blow up her little girl. And teenagers Troy and Josh take a small sailboat out to an inlet to go fishing, when they get caught by a dangerous current and are swept out to sea for six days. They must struggle to survive against heavy seas, freezing temperatures at night, burning hot temperatures during the day, and sharks that keep circling their boat.
0 votes
Writers: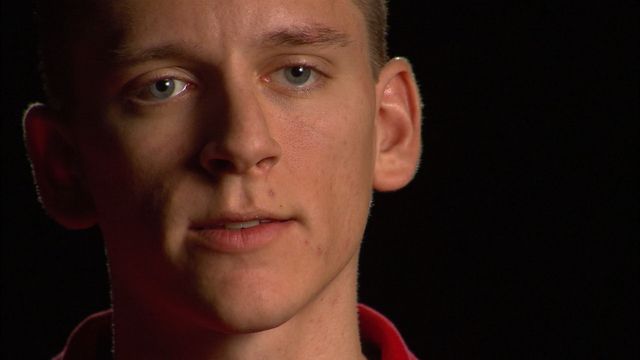 #7 - Virginia Tech Massacre / Minneapolis School Bus Crash
Season 1 - Episode 10 - Aired Jun 9, 2008
This episode tells the harrowing story of how two students and a professor at Virginia Tech University managed to survive the April 16, 2007, massacre at the school. One of the students, Colin, had to lay motionless and play dead as the gunman shot him four times. We also chronicle the amazing story of the Minneapolis school bus with 52 children that plummeted 45 feet when a Minneapolis bridge collapsed in August 2007. Trapped in her seat, driver Kim held the brake, keeping the bus from rolling backwards, as counselor Jimmy and his co-workers rush to evacuate the children, including Kim's own daughter.
0 votes
Writers: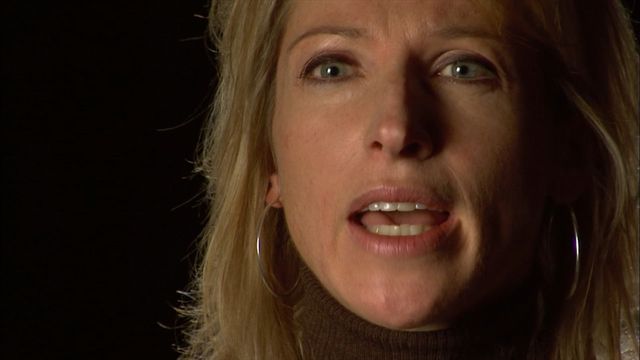 #8 - Jennifer / Sampson / Norina
Season 1 - Episode 11 - Aired Jun 16, 2008
Jennifer, a young lawyer, must use all of her instincts to fight off an intruder who sexually assaults and stabs her. Sampson is a corn farmer faced with the agonizing decision of whether to amputate his own arm or risk burning to death when his hand is pulled into a harvester that catches on fire. Norina, a primary school principal must fight off a crazed man with a machete to save the lives of her students.
0 votes
Writers: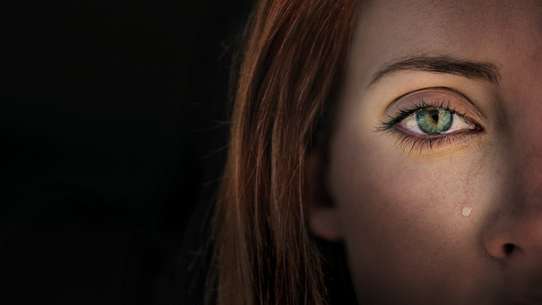 #9 - The Taliban: Jere
Season 5 - Episode 8 - Aired Dec 5, 2012
A journalist is kidnapped and held captive in Pakistan.
0 votes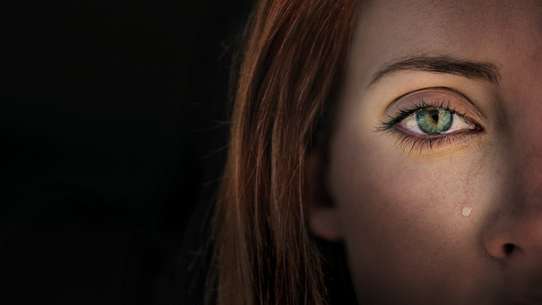 #10 - Phillip / Tunnelers / Karen
Season 3 - Episode 17 - Aired Aug 29, 2010
A missionary working in Haiti is shot and held for ransom by a gang; a man goes into a flooding underground cavity to rescue two co-workers; a man viciously assaults his wife.
0 votes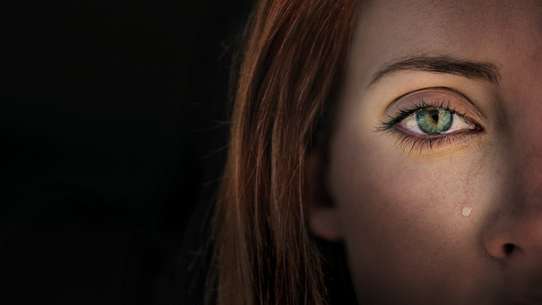 #11 - Cults: Amber / Khalil / Elishah
Season 3 - Episode 20 - Aired Dec 5, 2010
A girl becomes a sex slave; a man is brainwashed by a cult; and a young woman breaks free from a violent religious organization in which she was raised.
0 votes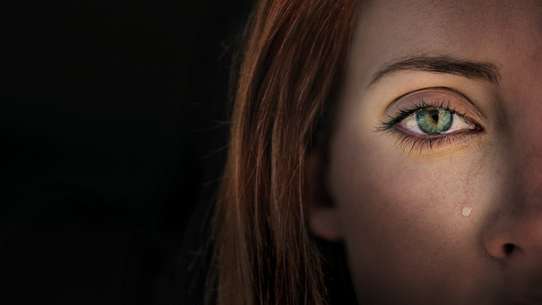 #12 - Kim and Nina/MIchael and Charles
Season 4 - Episode 15 - Aired Feb 19, 2012
Two women fight for their lives when a knife-wielding attacker ambushes them on a mountain trail and two men on vacation survive 14 hours adrift at sea after their ship sinks in 15 to 20 foot waves (survivors of The Erik which sank in the Sea of Cortez[8]).
0 votes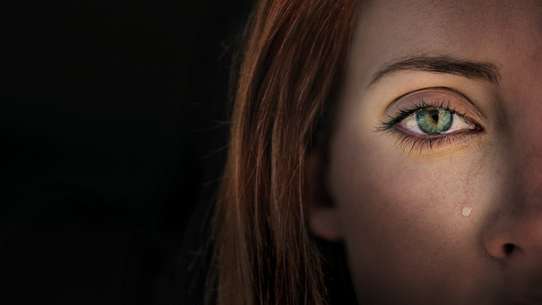 #13 - Tanya/Andy/Denise
Season 4 - Episode 16 - Aired Apr 1, 2012
A 13-year-old is abducted in McKeesport, Pennsylvania and sexually tortured over a span of 10 years. A Littleton, Colorado man is attacked by a mountain lion. A woman is stalked by a man on the subway in Brooklyn, New York. She thought nothing of it, until the man follows her home one night.
0 votes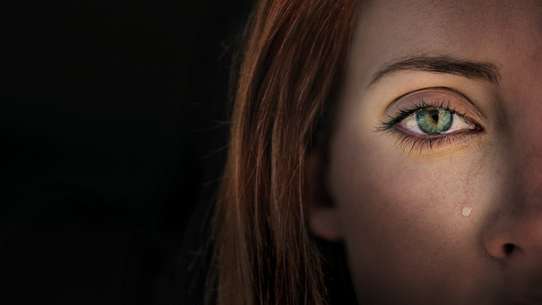 #14 - Angela/Pat/Tricia
Season 4 - Episode 18 - Aired Apr 15, 2012
A Young woman from Chicago, Illinois is kidnapped and raped. A farmer in Auburn, New York loses his arm in a crop harvester. A woman is stabbed in Spring, Texas home by a man she thought was her friend.
0 votes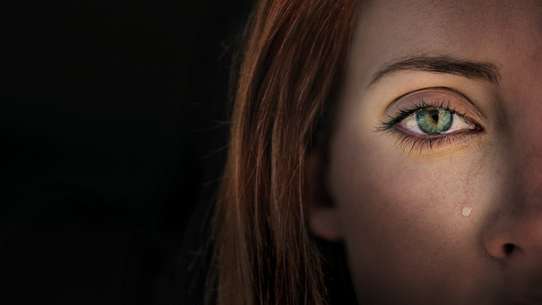 #15 - Jenn/Neil and Blake/Tiffany
Season 4 - Episode 19 - Aired Apr 22, 2012
A Fairfield, Ohio woman is attacked by her psychotic boyfriend who forces her to drink boiling water and whacks her with a meat cleaver. A father-son rafting trip turns into a nightmare when the boat capsizes and the two men must survive in the bitter cold conditions of the North Alaska wilderness. A college student in Tucson, Arizona is attacked in her home by a serial killer who sexually assaults her and slashes her throat.
0 votes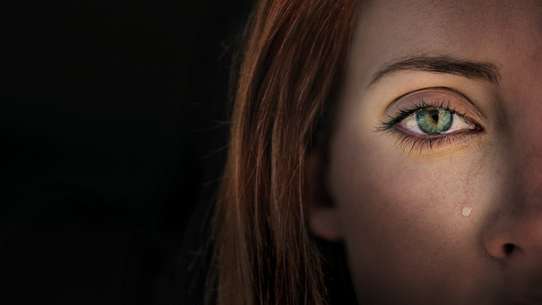 #16 - Donna/Michael/Sheila
Season 4 - Episode 20 - Aired Apr 29, 2012
A Bakersfield, California woman and her infant daughter are attacked. A man must stay afloat when his plane crashes over Lake Huron. Sheila fights for her life, when she is attacked in her Kettering, Ohio home by her husband and his friend. After raping her and stabbing her in the throat and face several times, they toss her in a dumpster, leaving her to die.
0 votes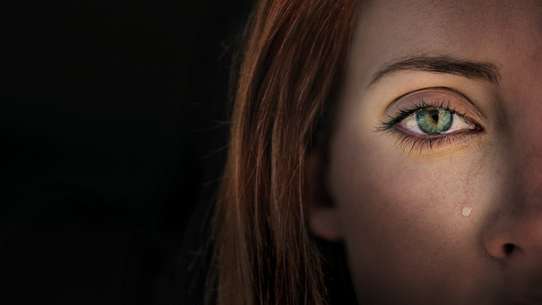 #17 - Mijalina and Yvonne/Peter
Season 4 - Episode 21 - Aired Jul 8, 2012
A Sacramento, California man stabs his young daughter, before unleashing his anger on their next door neighbors. After a man decides to move to Washington state, he purchases a fixer-upped in Freeland, Washington. But his life becomes a nightmare when his contractor shows up at the house, beats him with a wooden board and kidnaps him.
0 votes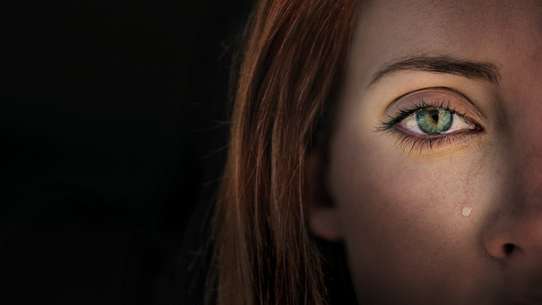 #18 - Kirby/Suzanna/Reagan
Season 4 - Episode 27 - Aired Sep 2, 2012
While eating lunch in Killeen, Texas, two strangers are caught up in the infamous Luby's shooting when a man crashes his car into the restaurant and open fires. A mother of two is stalked by her ex-husband and beaten in the face with a crowbar in Rochester, New York.
0 votes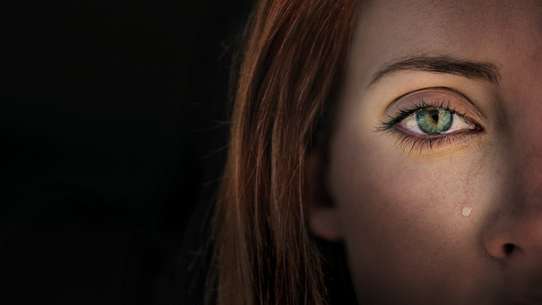 #19 - Bill/Mike and Ginger/Wanda
Season 5 - Episode 24 - Aired Jul 7, 2013
3 people are shot at a televised school board meeting in Panama City Beach, Florida. A Birmingham, Alabama woman is kidnapped and raped at gunpoint.
0 votes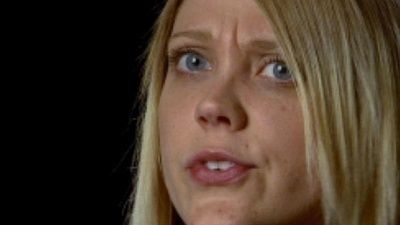 #20 - Albert / Matt / Kristie
Season 3 - Episode 19 - Aired Sep 19, 2010
A soldier at Fort Bragg is attacked by a fellow soldier who wants to kill him. A British hiker breaks his leg and survives in the New Zealand mountains for 11 days. In Manassas, Virginia, a 14-year old girl comes home to find her sister murdered by a killer who's still in the house.
0 votes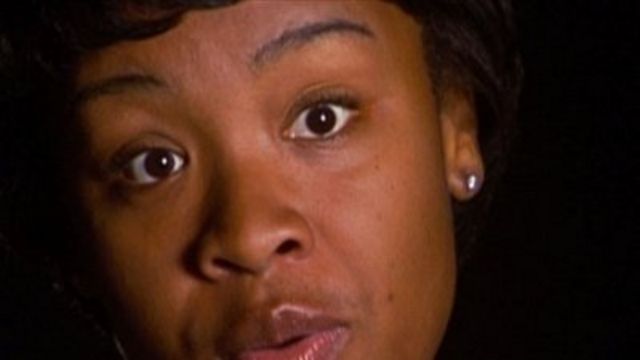 #21 - Dr. Roger & Dena/Sydney/Jennifer
Season 2 - Episode 18 - Aired Aug 30, 2009
Roger and Dena's home overlooking the San Pasqual Valley is everything they've ever dreamed of until Roger awakes one day to find a 40-foot wall of fire racing up the valley towards their house. Sydney, only 15 years old, bravely leaps 12 feet out of her house in a desperate attempt to escape two attackers. And after Jennifer ends her relationship with her overly possessive boyfriend, he breaks into her home with a gun and terrifies Jennifer and her son for hours while a SWAT team descends on the house.
2 votes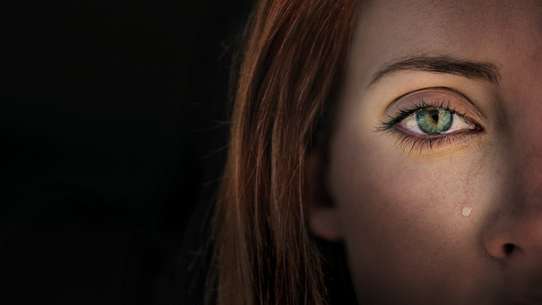 #22 - Glen / Barbara
Season 3 - Episode 12 - Aired Jul 25, 2010
A man is taken hostage by Marxist rebels; two girls are abducted while walking home from school.
1 votes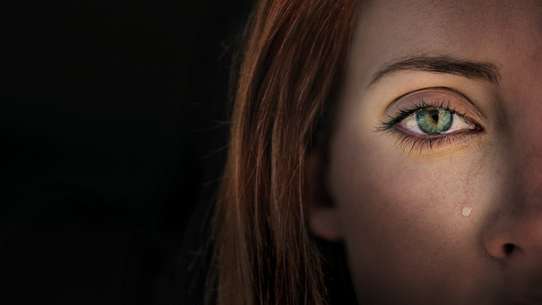 #23 - Gracia / Michelle / Richard
Season 3 - Episode 22 - Aired Dec 20, 2010
A couple is kidnapped in the Philippines by Islamic militants; a woman is impaled in the neck by a branch that smashes through her car window; and a man is attacked by a home intruder.
1 votes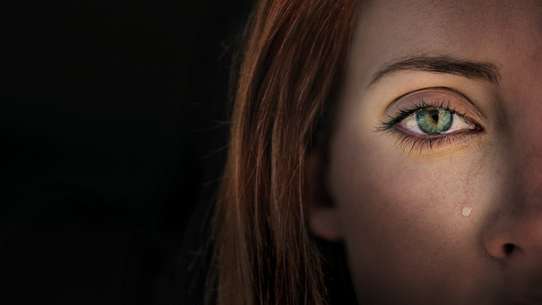 #24 - Eduardo and Jayne
Season 4 - Episode 14 - Aired Feb 12, 2012
A man is kidnapped, tortured, given tainted blood, shot and held in a small box for more than seven months.
1 votes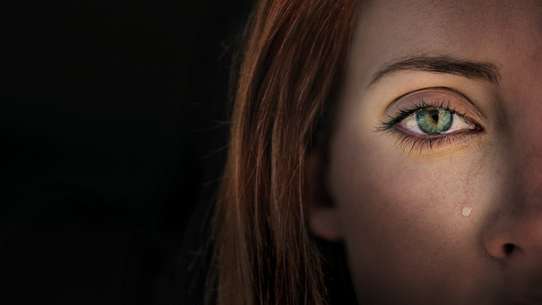 #25 - Lisa/Chris/Jeannette
Season 4 - Episode 12 - Aired Jan 22, 2012
A courageous story unfolds when a college student and her friend go out clubbing in Lake Havasu City, Arizona, but are abducted by a man who drives them out of town and sexually assaults them. He shoots Lisa after she escapes, leaving her to die in the desert winds. A man survives a tornado in Tuscaloosa, Alabama. A 9-year-old girl has to assume the patience of an adult when she is abducted, raped and stabbed by a friend's father.
2 votes