The BEST Episodes of Highway Thru Hell
Every episode ever - ranked by fan votes!
Last Updated: Jun 29, 2020
The men of Jamie Davis Heavy Rescue fight to keep open some of the most economically important, most traveled and most inhospitable trucking routes in North America.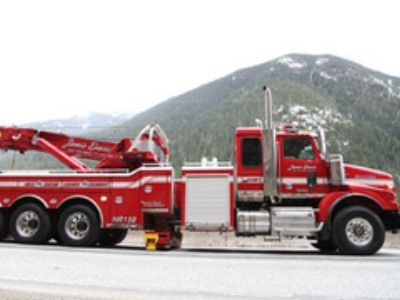 #1 - I Can't Take It Anymore!
Season 1 - Episode 9 - Aired Oct 30, 2012
With spring coming, Jamie is facing a backlog of bills and heavy pressure to cut costs by laying off some of his staff, with Kevin and Samy laid off. When a semi full of mail goes off a cliff, Adam and the weary crew are sent out to unload and recover it. But a long season has everyone's tempers on edge. When a winter-worn cable snaps, narrowly missing Adams head, Jamie's most senior driver threatens to go on strike. In the end of the winter season, Jamie has to be on call to deal with the wrecks alone.
61 votes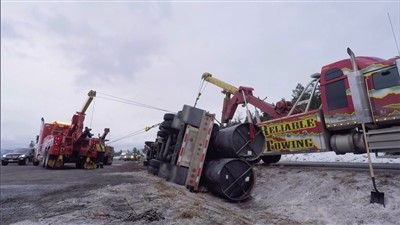 #2 - The General
Season 7 - Episode 17 - Aired Dec 18, 2018
An overturned load of heavy pipe becomes an all-out battle for Reliable Towing; Jamie considers buying another vintage wrecker; Mission Towing's Ken Duperon hustles to save a vehicle on the verge of sliding off a snowy mountain road.
48 votes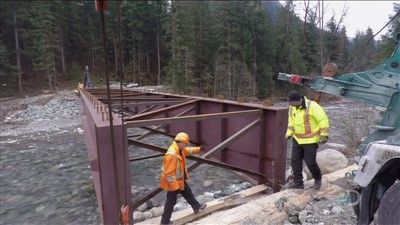 #3 - Bridge Battle
Season 7 - Episode 5 - Aired Oct 2, 2018
Al and Gord are called in to winch a 65-ton steel bridge across the Coquihalla River; Jamie takes a bad fall while operating'Mighty Mo; a new recruit is put to the test on an epic backroad recovery.
56 votes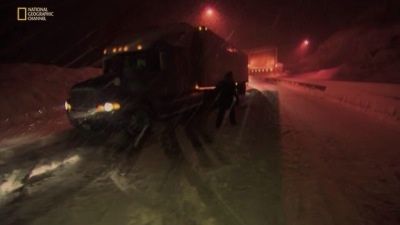 #4 - Closure Is Not An Option
Season 2 - Episode 13 - Aired Nov 19, 2013
A new competitor on the Coq has cut Jamie's business in half, and the one job he lands in weeks ends up being a complex recovery that no one seems willing to pay for. Heavy rescue faces a life and death decision - shut down or leave the Coq for the oil rush boomtown of Fort McMurray and some steady cash. Determined that "closure is not an option" for Jamie Davis Heavy Rescue, the crew packs up and heads north in search of the new highway thru hell.
66 votes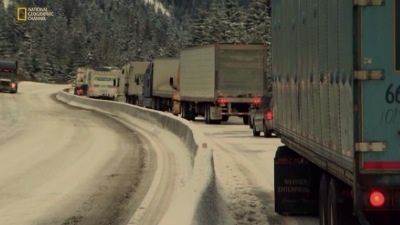 #5 - No Way Out
Season 3 - Episode 4 - Aired Sep 23, 2014
A sudden winter storm slams B.C. – but Jamie is powerless to help. Two of Heavy Rescue's crew face a life-or-death situation on a remote logging road. In Alberta, Adam calls for reinforcements when he just can't budge a truck that's flipped over a bank -- forcing Jamie to make a tough decision about moving his flagship Rotator out of B.C.
60 votes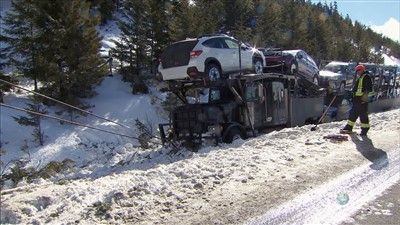 #6 - Above and Beyond
Season 7 - Episode 13 - Aired Nov 27, 2018
Cary is thrust into a dire situation; the crew faces a tricky recovery for a truck hauling new cars; Jamie heads north to the Yukon to retrieve a wreck.
48 votes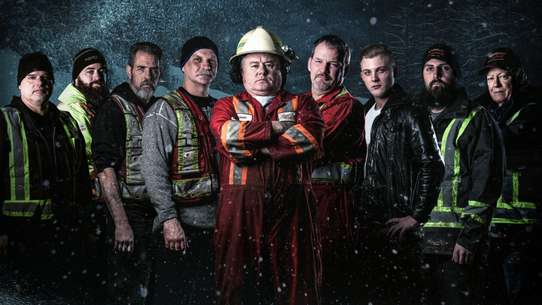 #7 - Heavy Duty
Season 5 - Episode 12 - Aired Nov 29, 2016
Jamie's rookie driver is dispatched to rescue a convoy of oversized loads on The Coq; Scott battles to keep a lumber truck from tipping; Mission Towing tries to fish a 40-thousand pound relic out of a river.
130 votes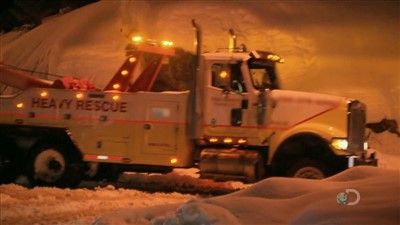 #8 - No Man's Land
Season 6 - Episode 13 - Aired Nov 28, 2017
One of the worst winter storms in years forces officials to shut down The Coq; working through blinding snow, freezing rain and even an avalanche threat, heavy rescue crews help truckers and drivers out of the closure zone.
67 votes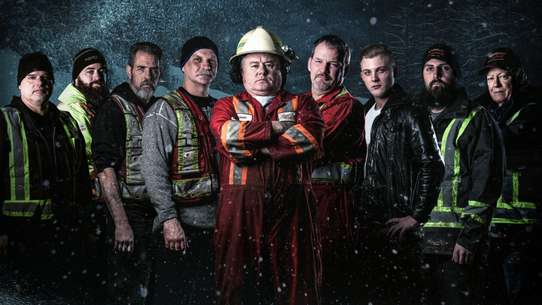 #9 - The Warrior
Season 8 - Episode 16 - Aired Jan 20, 2020
A lost load of lumber pulls Jamie and Colin Mclean into a battle on the banks of B.C.'s Skagit River; Al takes a chance with Big Green to rescue a sinking excavator; James and Rooster wrestle a twisted wreck near Merritt.
31 votes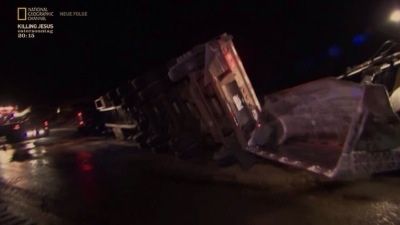 #10 - Red Hot Wrecks
Season 3 - Episode 7 - Aired Oct 14, 2014
In Alberta and B.C., pipe trucks have rolled over and crews in both places race to open vital highways. Things for Al Quiring turn red hot when a trailer jammed with thousands of bottles of hot sauce is ripped open. Jamie and Brandon take a well-deserved break from clearing wrecks on the highway to compete in a car race on a frozen lake.
53 votes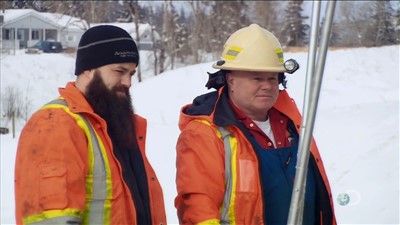 #11 - Wreck From Hell: Part 2
Season 7 - Episode 9 - Aired Oct 30, 2018
Jamie faces his toughest wreck in years, so he calls in a familiar face and a 50-ton rotator; Al attempts to free a 70-ton excavator from a mud hole.
58 votes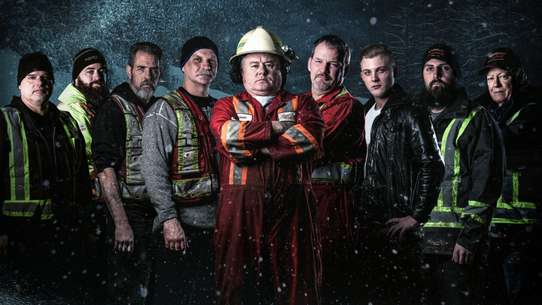 #12 - Long Way Down
Season 5 - Episode 13 - Aired Dec 6, 2016
Al Quiring attempts to pull up a logging truck that plunged 700 feet off a cliff; Jamie and Scott team up on a heavy roll over in Fraser Canyon.
165 votes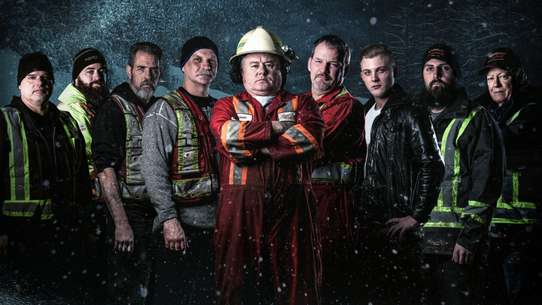 #13 - Pick Up Sticks
Season 5 - Episode 9 - Aired Nov 8, 2016
Jamie calls in his brothers Jason's rotator to tackle a recovery in the Canyon; the Mission towing team juggles a lost load of telephone poles; emergency responders race to a crash on the Coq involving one of Jamie's crew.
142 votes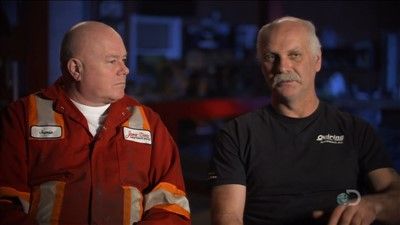 #14 - Heavy Recall
Season 7 - Episode 1 - Aired Sep 4, 2018
Jamie, Al, Jason and Ken look back at past recoveries and ahead at the new season.
60 votes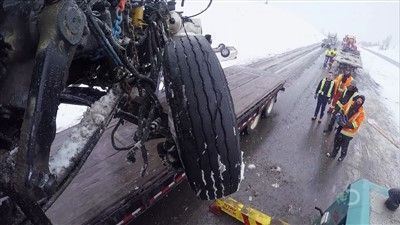 #15 - Road To Ruin
Season 7 - Episode 11 - Aired Nov 13, 2018
Merv's called up The Coq to help Reliable Towing untangle three major wrecks less than a kilometre apart; Dylan races to recover a car dangling on a bridge; Colin rolls up on a heavy rescue head scratcher.
62 votes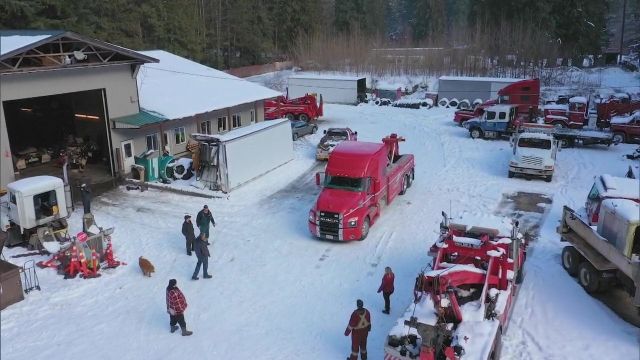 #16 - Road To Recovery
Season 8 - Episode 8 - Aired Nov 25, 2019
A tractor trailer clinging to the edge of a mountain has Mitch, Merv and James pulling together to save the load; after years of relying on older equipment, Jamie Davis brings home a surprise for the team.
32 votes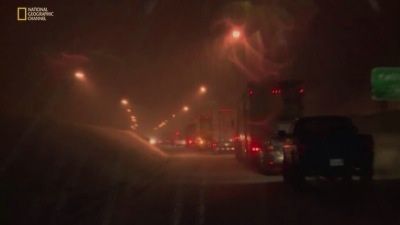 #17 - Uphill Battle
Season 3 - Episode 8 - Aired Oct 21, 2014
A massive build up of snow on the Coq means avalanches are imminent if something isn't done fast. In Alberta, Adam and Brandon face off in a clash that will change the course of the winter season.
55 votes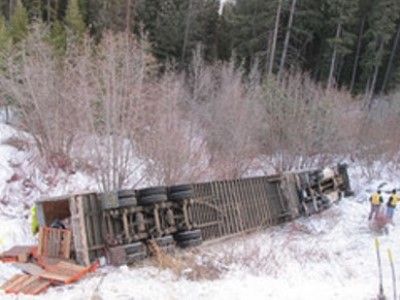 #18 - Where's My Rotator
Season 1 - Episode 2 - Aired Sep 11, 2012
A double-trailer load of lumber had flipped and spilled across a quarter mile of highway. Even with three heavy rescue trucks, Jamie's crew doesn't have enough equipment to do the job right. Adam is angry about the lack of equipment and the poor condition of his truck. Last year, Jamie ordered a state of the art heavy rescue truck called a Rotator. But the busy winter season is here and the custom-built wrecker still hasn't been delivered. Just days before Christmas, Jamie heads to the factory in Tennessee to bring it home himself with his new recruit, Hugo. While they are gone, Adam has his hands full with the B team when a semi filled with expensive wine goes off a cliff.
116 votes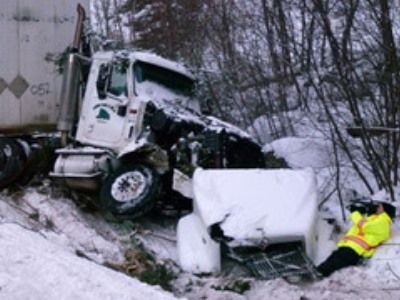 #19 - Roughing Up the Rookie
Season 1 - Episode 4 - Aired Sep 25, 2012
To keep up with a busy season, Jamie hires on a new guy, greenhorn driver Rob. When Rob turns out to be a slow learner - and then goes AWOL during a major blizzard - Jamie's patience is pushed to the breaking point. Out of boredom, a prank on Rob ended on a sour note when news of a reefer truck with frozen foods crashes over a bank that ended up killing the driver, Jamie is forced to bring in a pick-up crew just to do the recovery while Rob guards the trailer. However, with the cables for flipping the truck snapping, Jamie could get eletrocuted under the live electrical cables. Before firing Rob, he decides to give him one last chance when a call comes in for a repo job.
92 votes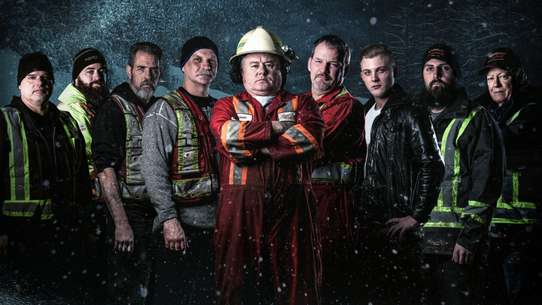 #20 - Thin Ice
Season 8 - Episode 6 - Aired Nov 11, 2019
A cliffside recovery on the banks of Coldwater River puts James and Adam on thin ice; Colin makes a roadside repair in the middle of a winter storm; Al and Gord race to move a house off a busy highway.11
35 votes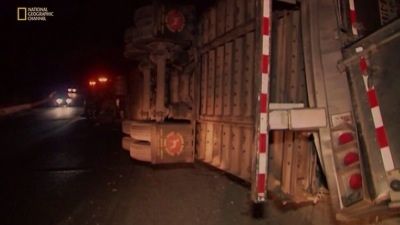 #21 - Man of My Word
Season 2 - Episode 10 - Aired Nov 5, 2013
Jamie and crew wrestle to recover a trailer loaded with apples off a dangerous bridge. A multi-vehicle wreck turns deadly for a Good Samaritan. Scott returns after two weeks of forced vacation, hoping to finally get his new heavy rescue truck.
45 votes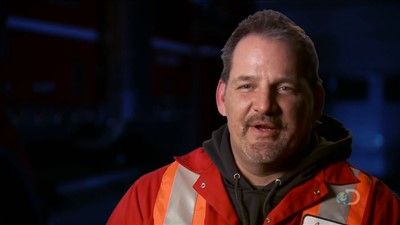 #22 - Heartburn
Season 7 - Episode 12 - Aired Nov 20, 2018
51 votes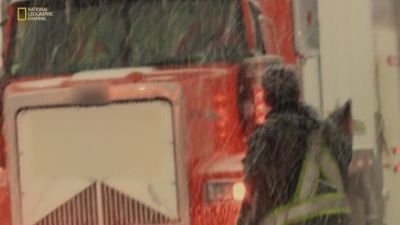 #23 - New Hell Old Hell
Season 3 - Episode 1 - Aired Sep 2, 2014
A new winter season starts with Jamie Davis heavy rescue split in two… Adam has taken half the fleet north to Alberta's rich and dangerous oil fields while Jamie stays back to fight and keep the Coq open all by himself.
63 votes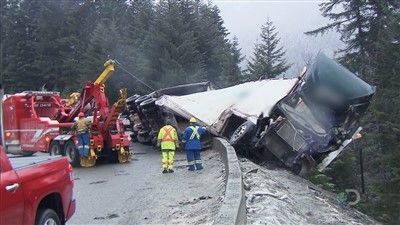 #24 - Trapped
Season 6 - Episode 12 - Aired Nov 21, 2017
A missing truck driver trapped inside a wreck for two days draws Jamie Davis Heavy Rescue and first responders into one of the most difficult and emotional recoveries in years.
69 votes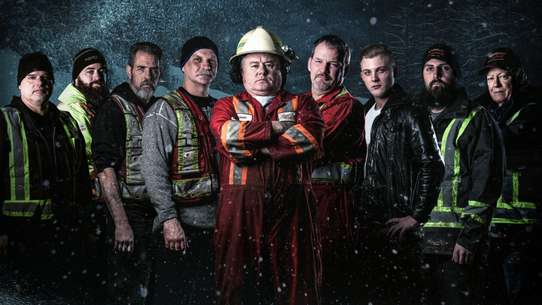 #25 - Man Against Machine
Season 5 - Episode 7 - Aired Oct 25, 2016
Al Quiring is pulled into a muddy war to rescue a pair of 40 ton excavators buried in a bog; Jamie and Scott are called to a mysterious wreck in The Canyon.
178 votes