The Best Episodes of Bering Sea Gold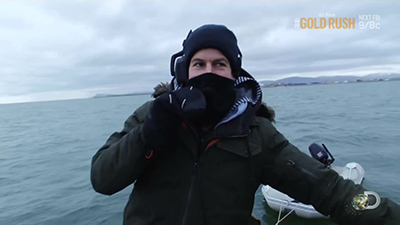 #1 - The Final Showdown 8.32
Season 3 - Episode 11
As Nome Harbor freezes over, the crews head out for one last chance at success. It's battle of the barges when Hank wagers Shawn who can box more gold. Zeke returns to the water. Can Emily pay him off once and for all? The Kellys return with their REAPER.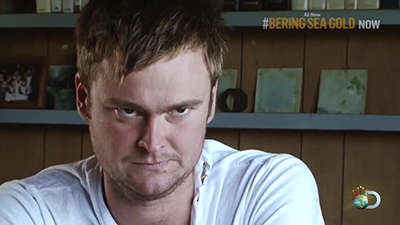 #2 - Burn It Down 8.20
Season 3 - Episode 3
The Pomrenkes ask Hank for help getting their barge operating; Zeke wants Emily to pay up; the Kellys contend with claim jumpers.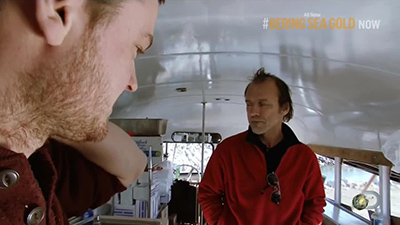 #3 - Money Money Money 8.15
Season 3 - Episode 8
Shawn and the new backhoe prove he is "Mr. Gold". Vernon and Emily's apologies and promises won't convince their crews to return. Zeke returns with a funky new way to make it rich in Nome. He also ends his friendship with the Riedel family for good.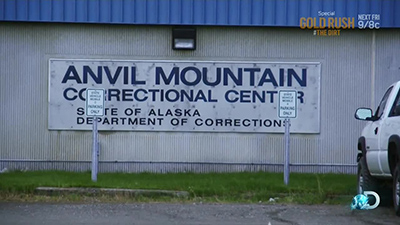 #4 - Off the Deep End 8.11
Season 3 - Episode 2
The Pomrenkes have to call for help when rough seas break the CHRISTINE ROSE, pinning it to the ocean floor. Emily's crew set out to re-teach her how to dredge. Rumors swirl but Zeke tells the full story of his disturbing night in jail and the hospital.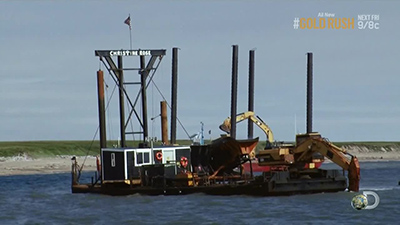 #5 - Let the Games Begin 8.08
Season 3 - Episode 4
An unexpected visit from the Coast Guard doesn't go well for two dredges. Hank's megadredge is close to claimjumping on CHRISTINE ROSE's honey hole but it still doesn't mean he'll find gold. Will beginner's luck or an old-timer's experience win the day?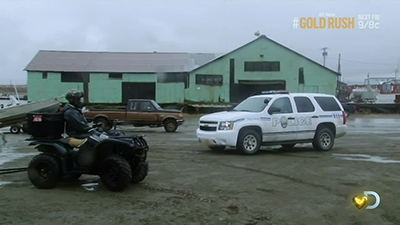 #6 - The Rescue & the Repo 8.04
Season 3 - Episode 10
Late summer's worsening weather drives the dredges reluctantly off their honey holes and finally breaks the Kellys, who tell Steve R they quit. While Steve loses MINNOW to the repo man, Glen finally finds his DRAGON. Hank wagers Shawn an ounce of gold.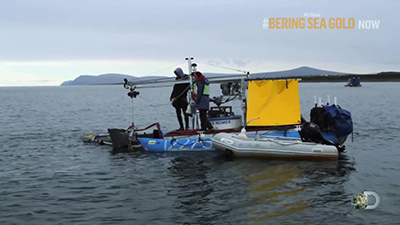 #7 - Mr. Gold and the New Kid 8.03
Season 3 - Episode 9
Two dredges race to reach a contested claim site; Emily heads out with her new crew; and the Kellys are accused of claim jumping.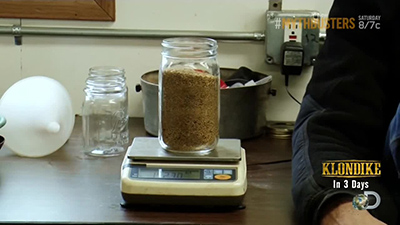 #8 - 10 Lbs. of Gold 8.02
Season 3 - Episode 6
The Pomrenkes hit pay dirt and bring in 10 POUNDS of gold. Recently fired Scott swallows his pride and asks Hank for his old job back, but can he last? On the tiny MINNOW, can hot-headed Kris keep the peace with arrogant Glen long enough to get the gold?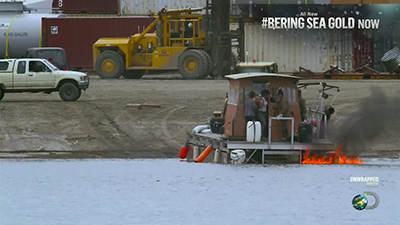 #9 - Fire and Icebergs 7.98
Season 3 - Episode 1
Summer dredging season begins. The Pomrenkes have competition from a new megadredge crewed by Scott Meisterheim. Emily's first day as captain goes up in flames. Zeke has a run-in with the law. Steve R is first out, but his crew strands him on an iceberg.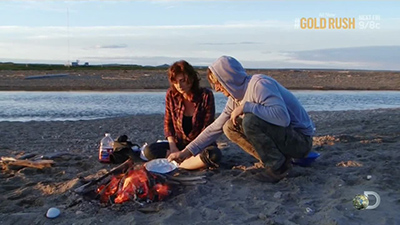 #10 - Backhoe Wars 7.96
Season 3 - Episode 7
While Hank tests Mother Nature by staying out dredging in the storm, Shawn races to bring his dredge home. Emily and Glen head far inland to river dredge. Her crew sews seeds of mutiny. Kris almost drowns from faulty equipment and Steve R's inattention.
#11 - Jackpot 7.94
Season 6 - Episode 10
After losing out at the Bluff, Shawn finds Derek on his gold spot. As the final gold is weighed, Steve finds out if his inland mining operation was all worth it.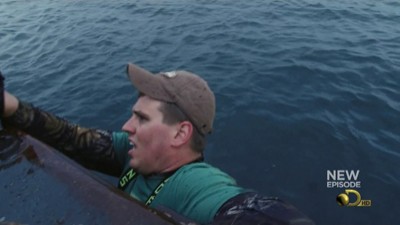 #12 - Eureka 7.87
Season 1 - Episode 6
Bad luck and bad vibes. The crews have a car accident on the way home from some hot springs R&R. A hastily welded winch roller gives way, releasing a cable that lashes Cody's leg and sends him overboard. Scott dives with an injured leg out of stubbornness.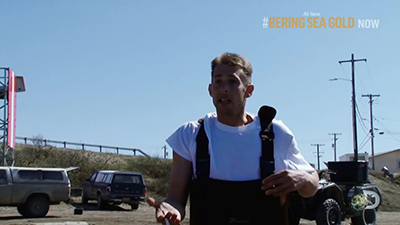 #13 - Who's the Captain?! 7.81
Season 3 - Episode 5
Halfway through the summer season, tempers flare and the captains question their crews' loyalty. Shawn threatens to quit the family business. Kris comes to blows with Steve R. Emily rushes Shem to the ER. Hank reaches the end of his patience with Scott.
#14 - Turf War 7.80
Season 6 - Episode 8
Shawn Pomrenke prepares to head to the Bluff; Steve Pomrenke completes the first cleanup of the inland mining operation.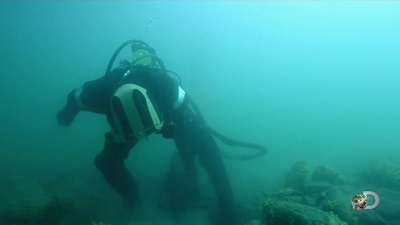 #15 - No Man Left Behind 7.78
Season 4 - Episode 4
A plan to mine inland creates tension between family members.
#16 - The American Dream 7.78
Season 2 - Episode 12
The dredgers break through Nome's frozen harbor for one last shot at gold. Scott Meisterheim's dredging season is headed for failure -- again, but the CHRISTINE ROSE scores big. Zeke blames himself for John Bunce's death.
#17 - Hello Heartache 7.77
Season 7 - Episode 7
The miners sacrifice their sleep and their safety to push through the last 3 days of the season.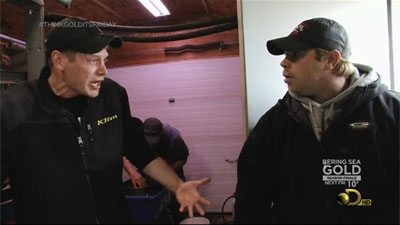 #18 - Bad Vibrations 7.77
Season 1 - Episode 7
The dredging season is quickly coming to an end, and so are once trusted relationships between Zeke and Emily as well as Scott and Ian Foster. Shawn sends a crew member packing while Captain Scott swallows his pride and invites Steve back. But will he accept?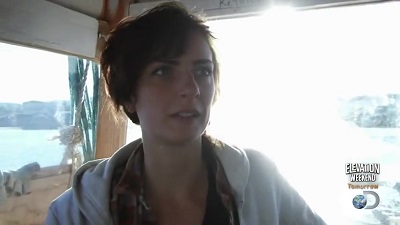 #19 - I Quit! 7.76
Season 4 - Episode 7
Two family teams part ways; Emily struggles to discipline the divers and it backfires; Kris buys a piece of a dredge.
#20 - Payback 7.72
Season 4 - Episode 10
Family drama ensues as the crews make one last attempt at finding gold before the season ends.
#21 - Goodbye Nome 7.71
Season 7 - Episode 8
Shawn Pomrenke's master plan is about to pay out.
#22 - Teamwork 7.71
Season 6 - Episode 7
The Pomrenkes are on the outs and risk losing their inland mining operation; Derek calls for help after making a dangerous mistakes.
#23 - All In 7.70
Season 6 - Episode 9
After waiting for nearly an entire season, Shawn finally gets to take the Christine Rose down to the Bluff. In Nome, Vernon needs to hit it big or he risks losing his $200,000 investment. Zeke and Emily finally find some common ground.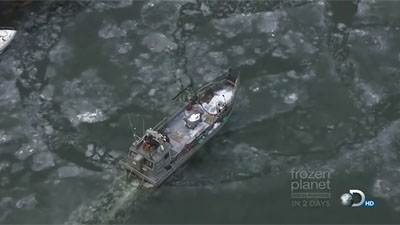 #24 - The Bitter End 7.69
Season 1 - Episode 8
Winter sets in. The now short staffed crews try to go out once more before the ice blocks them in. Each on their own, Emily salvages and Scott M. finds salvation. The crews take their earnings and face off at an auction for next year's dredging grounds.
#25 - Virgin Ground 7.67
Season 7 - Episode 1
A gold rush begins when Shawn Pomrenke offers the fleet access to his virgin claim, rumored to contain millions of dollars in gold.