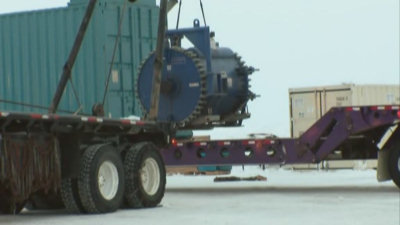 #1 - Arctic Whiteout 8.59
Season 2 - Episode 4
MGM breaks camp to move everything to a new base, including its rig; a storm strikes.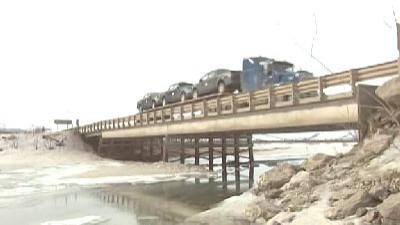 #2 - Arctic Thaw 8.46
Season 3 - Episode 13
Season 3 ends with the final 72 hours of the ice season being chronicled. George decides to retire; Lisa runs for over 300 miles without any brakes; the rivalry between Alex and Hugh heats up; and Jack Jesse's process is impeded by polar bears on the road.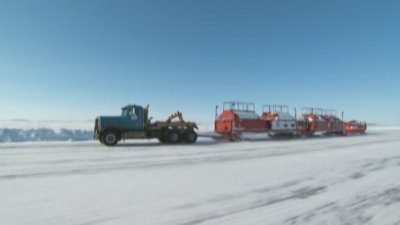 #3 - Highway Maggots 8.44
Season 2 - Episode 10
Everyone mobilizes to haul away drilling sites before the ice road melts and they are swallowed up by the Arctic waters; Kurt encounters a convoy of "highway maggots"; a trucker volunteers for a dangerous mission.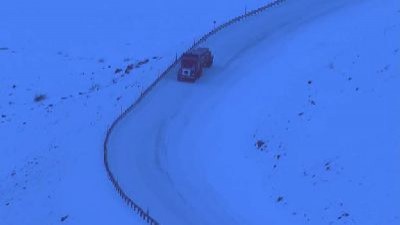 #4 - Danger at 55 Below 8.41
Season 4 - Episode 6
The pressure on the drivers builds and hot tempers flare as the temperatures plunge to 55 below. Jack gets into it with a southbound driver who raises hell after a near head-on collision with Jack's oversized load on a curve. And Hugh gets an earful from an American driver who wants Hugh off the Alaskan roads and back in Canada. Meanwhile, Alex takes a big risk by picking up a hitchhiker. Ray takes on the steep and treacherous Atigun Pass, where he's already spun out twice this year. The rookie decides to take a gamble... will it be yet another first year mistake? And Lisa has her hands full just trying to get back on the road after getting caught at the scales.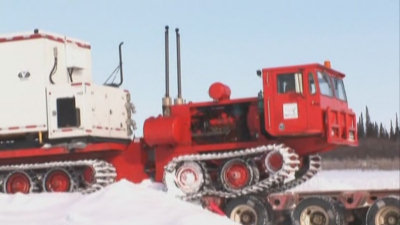 #5 - Man vs. Ice 8.41
Season 2 - Episode 11
The crew breaking down the Langely site races to the finish line as rising temperatures melt the ice road; Hugh's back-heavy load makes it difficult to get traction on the slippery surface; rookie Devon Neff makes his debut run.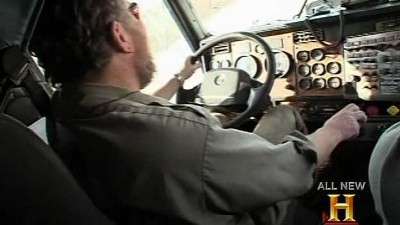 #6 - Canadian Invasion 8.40
Season 3 - Episode 3
The truckers are already behind on their deliveries to the oil fields, and now must face a snow storm. Hugh and Alex will drive with a safety instructor with them during their initial runs. Jack has a decision to make when he comes along a trucker who needs assistance, but that would mean he'd lose his own load. Lisa requests a harder assignment.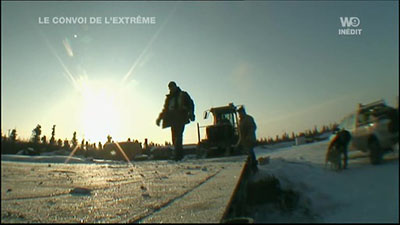 #7 - The World Crumbles 8.39
Season 2 - Episode 13
Hugh and Eric are neck and neck in their race to claim dominance over the ice road, but time is running out with the ocean waters closing in; the truckers race to remove equipment from the Langley site; an Arctic whiteout threatens operations.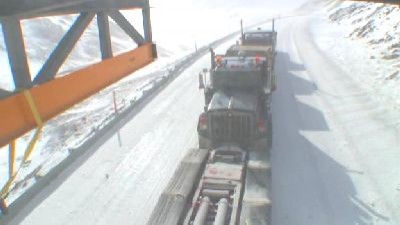 #8 - A Legend Meets His End 8.36
Season 4 - Episode 14
When a Haul Road legend dies, Ray leads the trucker's son to scatter his ashes on Atigun. But the son's blunders on the Dalton could get them killed before they make it. Lisa gets her biggest break yet when she's assigned to push-truck a monster load to Prudhoe. Alex discovers Alaskan gold, but is later busted by the DOT for violations. Jack's hauling a highly explosive fuel load when he comes head-on around a blind corner with a truck parked in the center of the road. Greg faces the challenge of trucking an unstable, 15-foot high mega-reel of pipe.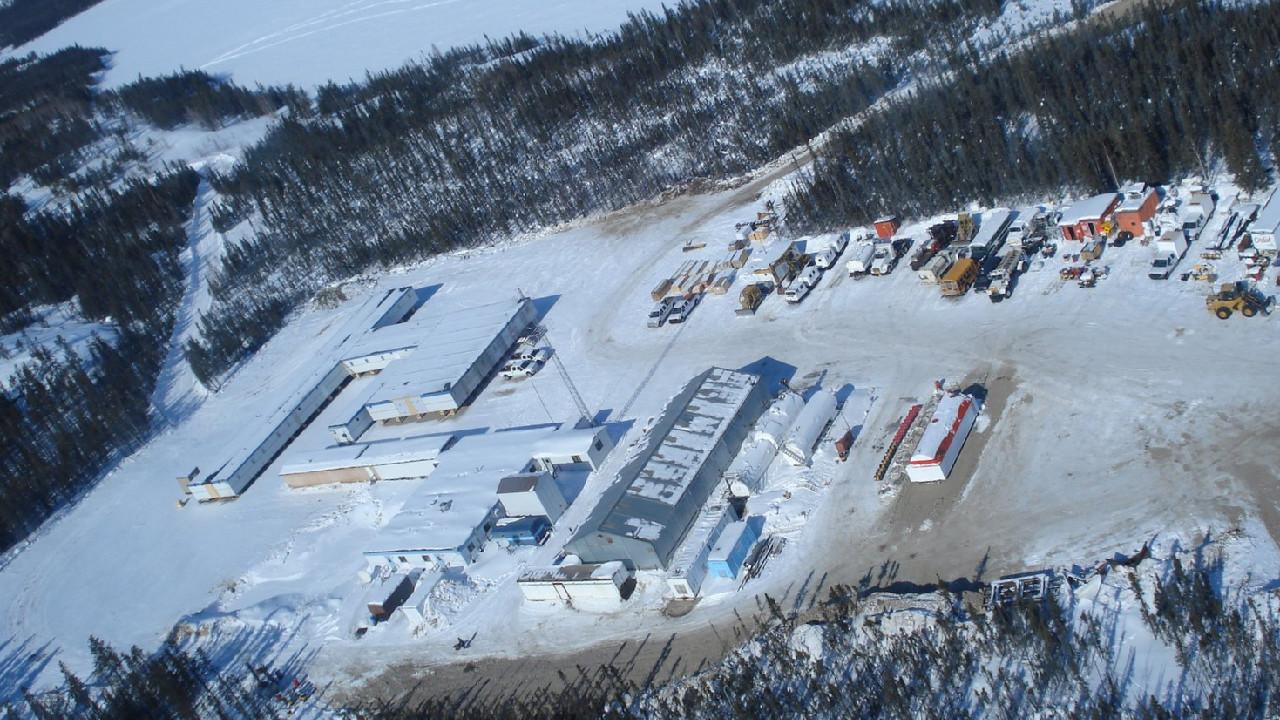 #9 - Winter Takes All 8.33
Season 7 - Episode 12
As the ice roads melt away, Polar and VP Express are neck and neck in the load count. Racing to come out on top this season, both Polar and VP take on a late season mission to the remote village of God's Lake. Every driver joins the massive race, hoping their company comes out on top. But with the roads melting, getting in is only half the battle. Every driver must make it off the roads before they melt away or risk losing their truck and cargo to the Manitoba backwoods. It's the final dash for the cash, and only one company can win the load count.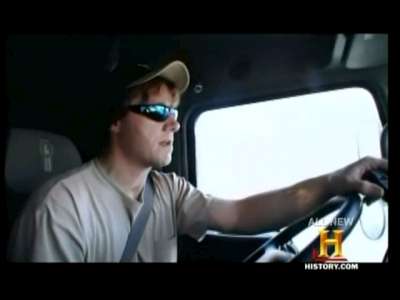 #10 - Ocean Run 8.33
Season 3 - Episode 10
Season 3 closes with the truckers all feeling the pressure to deliver their loads to the oil fields. Hugh almost looses control and spins out near Atigun Pass, while Lisa does spin out and must return down the hill and begin again. Alex makes his delivery to Deadhorse and takes a back haul assignment, but the load nearly falls off due to not being strapped down tightly.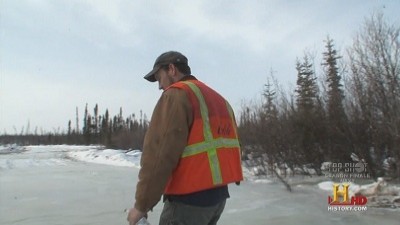 #11 - The Ace vs. The Ice 8.31
Season 4 - Episode 10
King of the haul road, Jack Jesse, must survive the arctic wilderness and cross a frozen river alone to reach the isolated town of Bettles. After ditching her truck, Lisa Kelly is back in action but the slippery slopes of the Dalton will make her road to redemption a dangerous one. Greg is on a mission to revive his reputation, but to do it he must haul the biggest load of his career. And Alex has a plan to one-up his rival Hugh....but the Polar Bear isn't going down without a fight.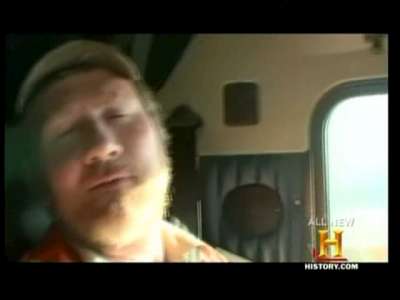 #12 - Killer Pass 8.31
Season 3 - Episode 8
Unpredictable weather, slippery conditions and the risk of avalanches make Atigun Pass more dangerous than ever.
#13 - Blinding Whiteout 8.28
Season 3 - Episode 4
The ice road is threatened when an fierce storm arrives and hampers the truckers movement. Meanwhile, Jack Jesse tries to get his truck ahead of the upcoming storm; while George, Tim and Lisa head for shelter at a truck stop. Afterward, Hugh and Alex start on their second run, and Lisa carries her first wide-load and finds trouble trucking around Atigun Pass.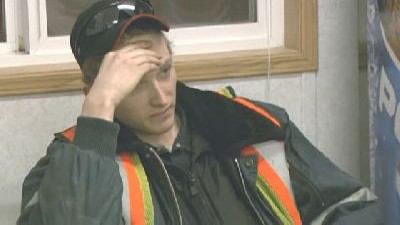 #14 - The Rookie Challenge 8.27
Season 1 - Episode 7
Past the halfway mark into the 2 month ice road season, Alex drives across a new 138-mile ice road to Colomac Gold mine. Hugh picks up his 17th load after he gets an oil and tire change. Drew's truck runs out of gas and freezes up. T.J. begins to suffer from abdominal pain while on the road.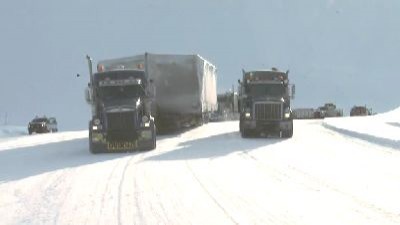 #15 - Lisa's Monster Megahaul 8.24
Season 4 - Episode 8
Lisa tackles the most dangerous haul of the season, trucking a multi-million dollar, 100 ton load across the entire state of Alaska. This could be her ticket to the big leagues, or it could be a career killer. Alex races to keep pace in the load count and Greg could be a hero of the road. Ray faces the worst night of his career as he sits trapped in the path of oncoming traffic, but a spin-out at Ice Cut finally sends him over the edge.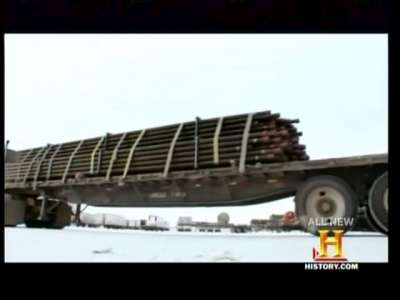 #16 - Arctic Ice 8.21
Season 3 - Episode 6
Lisa wants to join the heavy haulers and sets out to prove she can do it as good as the men!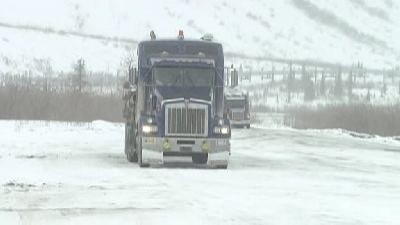 #17 - Race for the Finish 8.20
Season 3 - Episode 12
Lisa must take on a van of high explosives due to an air leak in Lisa's trailer in Fairbanks. Elsewhere, Jack spins out at Antigun Pass; George believes Tim is ready for solo runs; Alex heads north with Ron, whose truck breaks down and are forced to wait overnight for a new part; and Hugh meets some acquaintances at a coffee shop.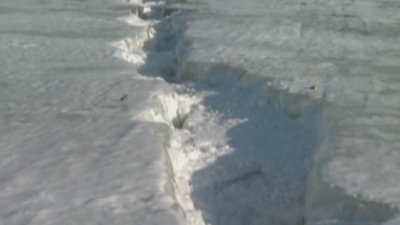 #18 - The Big Thaw 8.19
Season 2 - Episode 12
Warming temperatures cause cracks and flooding in the ice road, making the truckers' work a lot more dangerous; Jody and Brett take on the challenge of moving a 66-ton derrick; Hugh runs full steam ahead.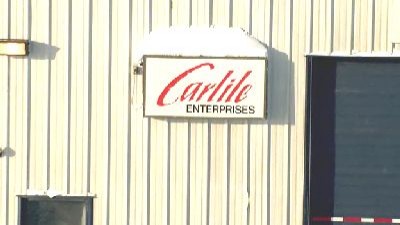 #19 - New King of the Dalton 8.17
Season 4 - Episode 16
The Ice Road truckers battle to the last load to determine this year's King of the Haul Road. Tensions between co-leaders Ray and Greg explode on Atigun, giving Hugh a chance to take the lead. Lisa's possible best season ever is on the line, while Jack's hope to repeat as King is in jeopardy. Alex pushes to finally beat his nemesis, the Polar Bear.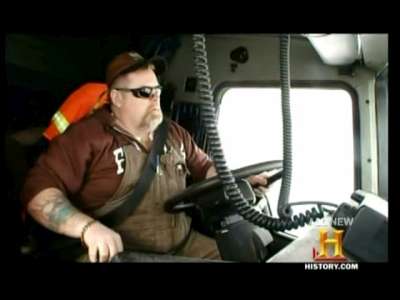 #20 - Turn and Burn 8.16
Season 3 - Episode 9
As the end of the ice road season comes soon, the push for delivery supplies is great. Lisa learns some new driving skills from Jack Jesse as they convoy together. Tim and George are delayed in Fairbanks when George's truck get's repaired, and later, Tim's truck dies of an electrical failure, forcing Tim to drive alone.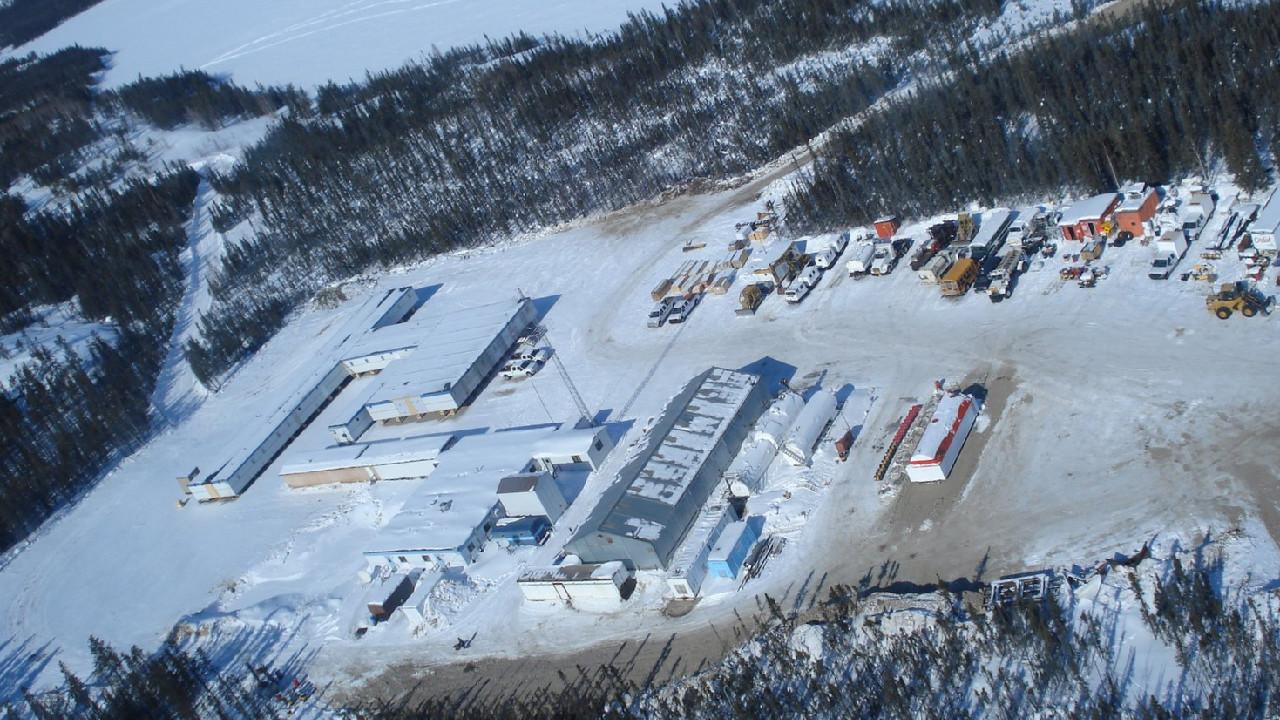 #21 - The Wrecking Crew 8.15
Season 7 - Episode 11
With only days remaining in the season to determine the load count winner, Polar and VP Express race to deliver hauls over the rapidly melting roads. At VP, boss Hugh Rowland drives a fire truck up the rugged route to Wasagamack. But before hitting the trail, he makes an unwelcome surprise visit at the Polar yard. Rookie Todd Dewey tries to make it back to Winnipeg with a load so light, he struggles to gain any traction. Polar driver Alex Debogorski is unable to manage the slick roads and crashes grill first into the ditch. Polar convoy Darrell Ward and Lisa Kelly hit the road with the widest haul of the season. But when Darrell's truck is unable to pull the monster load any further, it's up to Lisa to take it the final stretch. And Polar driver Art Burke is forced to break the cardinal sin of ice road trucking–never stop on the ice!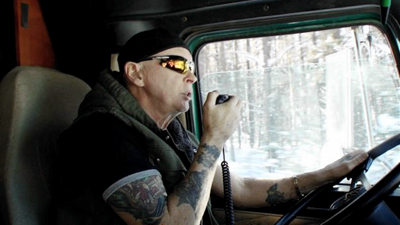 #22 - Rushin' Roulette 8.15
Season 8 - Episode 2
The truckers attempt to deliver their loads as a huge storm approaches. Lisa and Art have to deal with a deadly shutdown. Darrell and Todd don't get along and Alex is searching for divine assistance on thin ice.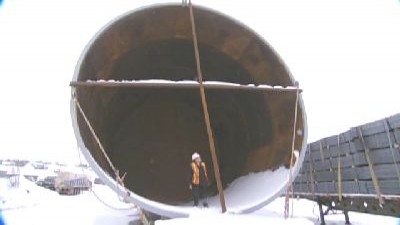 #23 - Dash for the Cash 8.13
Season 1 - Episode 3
The road is once again closed due to an Arctic storm. Also, Alex must transport a 44,000-pound diamond-ore crusher.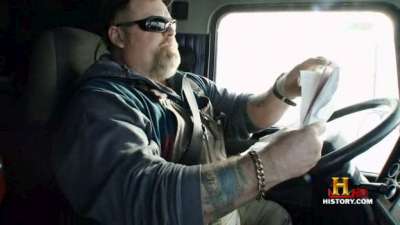 #24 - Accident Alley 8.12
Season 3 - Episode 5
A foot of snow has fallen and Lisa and Jack are determined not to waste any time and head out on the roads ahead of the snowplows. The snowy conditions cause a collision, and a tow truck is used to pull a truck cab and trailer back on a road, but gently so that a spark doesn't cause an explosion. Meanwhile, Jack has a confrontation with a 1,100 pound moose.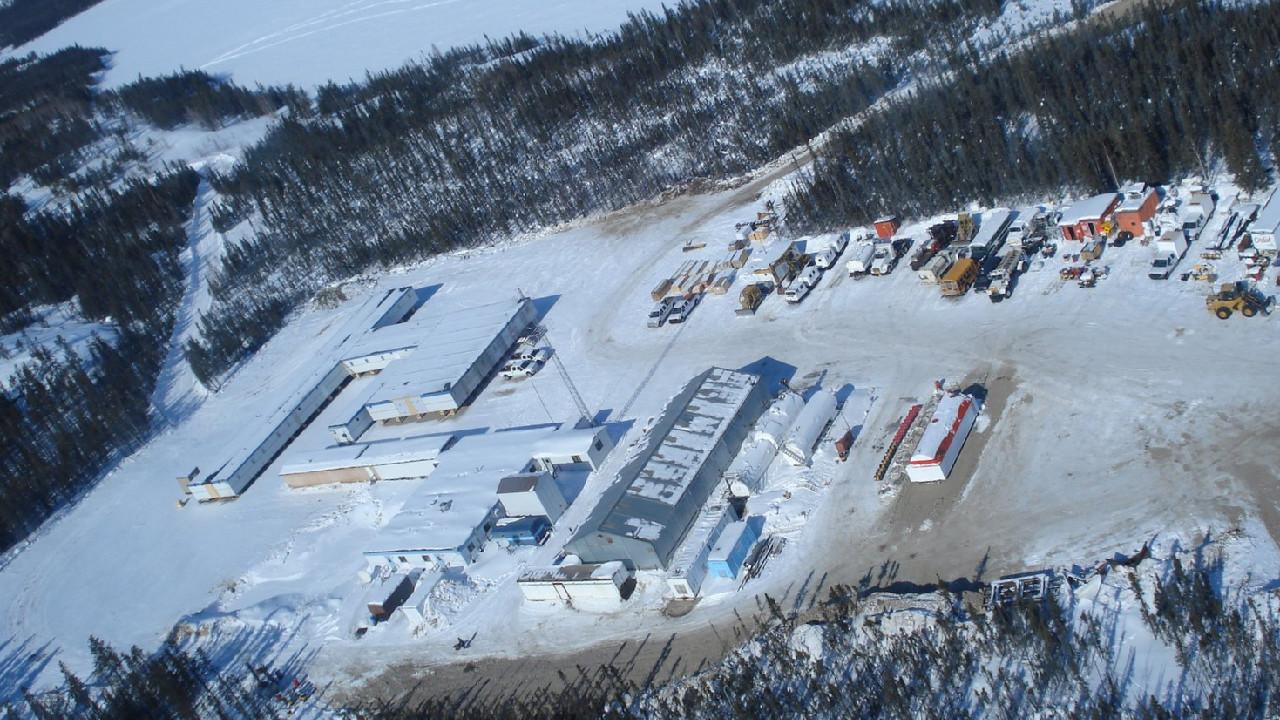 #25 - Hail to the King 8.12
Season 7 - Episode 6
The battle for winter roads supremacy turns personal when VP Express boss Hugh Rowland steals a driver from Polar Industries and convinces the new hire to block his former employer's front gate with his truck. Alex Debogorski looks to lock in one of Polar's biggest contracts. But when a fire erupts in his cab, the forty-year veteran could lose more than just a paycheck. Polar boss Mark Kohaykewych shows his faith in Lisa Kelly when he sends the Alaskan icon on a challenging one-day round trip mission. At VP Express, drivers Art Burke and Todd Dewey must complete the longest haul of the season. But when Todd's battery explodes and showers him with corrosive acid, both his truck and his health are put in jeopardy. And in the northern most reaches of Manitoba, the self described King of Obsolete, Joey Barnes, dares to truck beyond the winter roads.