The BEST Episodes of Emmerdale
Every episode ever - ranked by fan votes!
Last Updated: Oct 11, 2020
The lives of several families in the Yorkshire Dales revolve around a farm and the nearby village. With murders, affairs, lies, deceit, laughter and tears, it's all there in the village.
Watch Now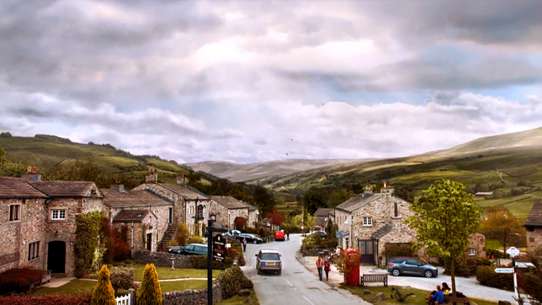 #1 - Fri 1 Jan 2016
Season 45 - Episode 1 - Aired Jan 1, 2016
Debbie pays Charity a visit. Vanessa is worried about baby Johnny. Chas rekindles an old flame.
1 votes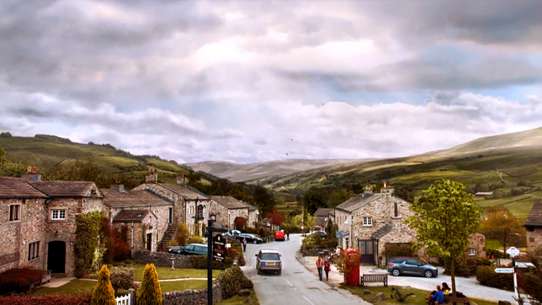 #2 - Mon 4 Jan 2016
Season 45 - Episode 2 - Aired Jan 4, 2016
Cain has some news to break. Vanessa carries on her investigation. Aaron gets emotional and it gets the better of him.
1 votes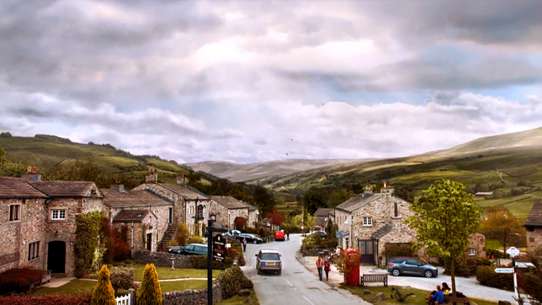 #3 - Tue 5 Jan 2016
Season 45 - Episode 3 - Aired Jan 5, 2016
Aaron reaches breaking point whilst trying to celebrate his birthday. Ross finds himself out of his depth. Ashley and Laurel make a decision about their future.
1 votes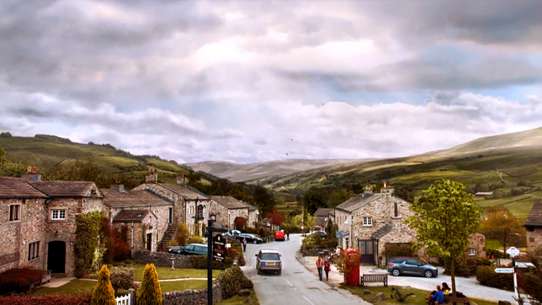 #4 - Wed 6 Jan 2016
Season 45 - Episode 4 - Aired Jan 6, 2016
Sandy can't quite believe Ashley's news. Vanessa gets some results through. Moira breaks some bad news to Noah.
1 votes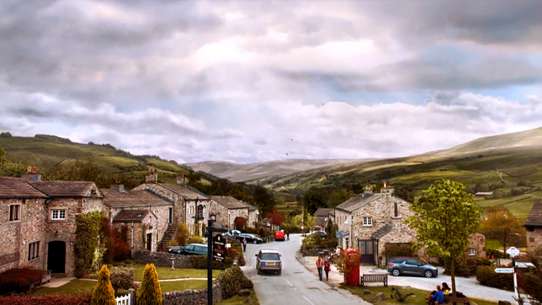 #5 - Thu 7 Jan 2016 Pt 1
Season 45 - Episode 5 - Aired Jan 7, 2016
Ashley calls the family together for a meeting. Leyla finds herself in the middle. Adam doesn't take some news well.
1 votes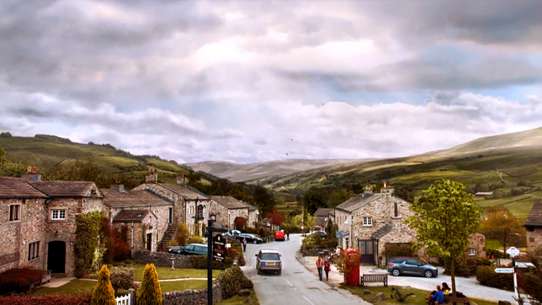 #6 - Thu 7 Jan 2016 Pt 2
Season 45 - Episode 6 - Aired Jan 7, 2016
Vanessa begins to panic. Priya leaves Rakesh with an ultimatum. Leyla finds that she gets more then she bargains for with her latest lie.
1 votes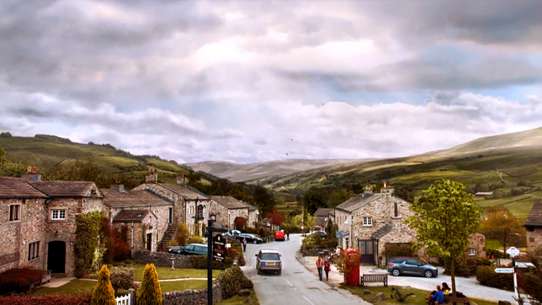 #7 - Fri 8 Jan 2016
Season 45 - Episode 7 - Aired Jan 8, 2016
Victoria hopes that Adam will see sense. Kirin learns what's really going on. Jai decides to leave his past behind him.
1 votes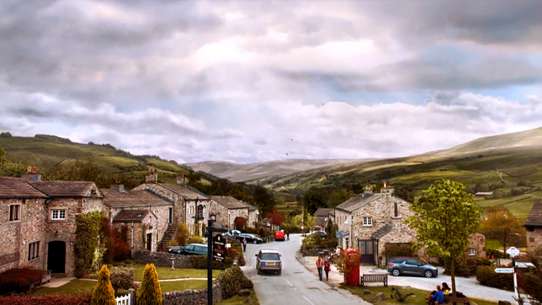 #8 - Mon 11 Jan 2016
Season 45 - Episode 8 - Aired Jan 11, 2016
Moira's marriage deteriorates as Cain blames her for Debbie leaving. She turns to Pete for support, unaware of his feelings towards her. Priya assures Rakesh that he did the right thing admitting to tampering with the DNA tests, but Adam is furious when he finds out. Zak notices the dog is ill, but when Belle and Lisa deal with the problem, he begins to feel his family do not want him. Nicola tells Jimmy she will restore his lost fortunes
1 votes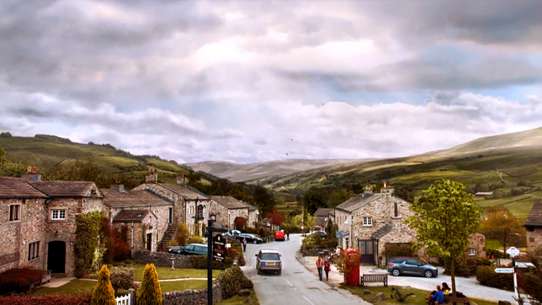 #9 - Tue 12 Jan 2016
Season 45 - Episode 9 - Aired Jan 12, 2016
Pete is plunged into self-loathing after Cain warns him to stay away from Moira, and makes some worrying remarks to Finn. Chas persuades Lisa to forget her troubles by going out for a drink with the girls, but ends up having an angina attack. Priya blames herself for the deception with the DNA tests and moves out of the mill, Bob asks Jimmy to look after Elliot - to Nicola's horror
1 votes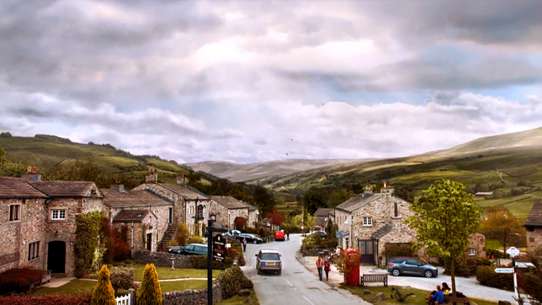 #10 - Wed 13 Jan 2016
Season 45 - Episode 10 - Aired Jan 13, 2016
Belle uses Lisa's condition as a chance to reconcile her parents, but Joanie warns Zak that he will only make matters worse by talking to her. Rhona puts Tess in an awkward position by asking for a reference for her adoption application. Jimmy is unaware of how his looking after Elliot is upsetting Nicola, and decides to get back in touch with Juliette. Kerry admits she is lying to Bernice, and Cain puts Moira and Pete's kiss behind him - but Finn is less forgiving
1 votes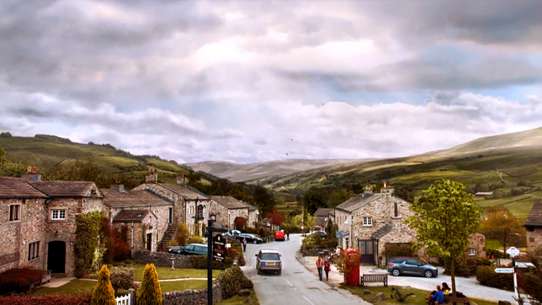 #11 - Thurs 14 Jan 2016 Pt1
Season 45 - Episode 11 - Aired Jan 14, 2016
Tess is interviewed by a social worker about Paddy and Rhona, but says things that may threaten their chances. Belle lies to Zak in an attempt to get him to talk to Lisa, but he is afraid it might cause her to have another attack. Rhona finds Paddy's second phone, and Aaron is forced to pretend that it is his - which leaves Paddy with a lot to explain to his friend. Bernice decides who will take charge while she is away, and Nicola makes career plans
1 votes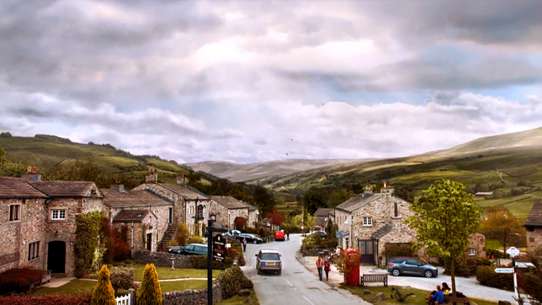 #12 - Thurs 14 Jan 2016 Pt2
Season 45 - Episode 12 - Aired Jan 14, 2016
Paddy confesses everything to an appalled Aaron, but claims that the affair will not matter once the adoption is complete. Chrissie proves that Kerry is lying about her illness, and she is forced to work harder. Belle succeeds in reuniting her parents and admits to lying about the voices in her head, while Laurel urges Nicola to think about her priorities
1 votes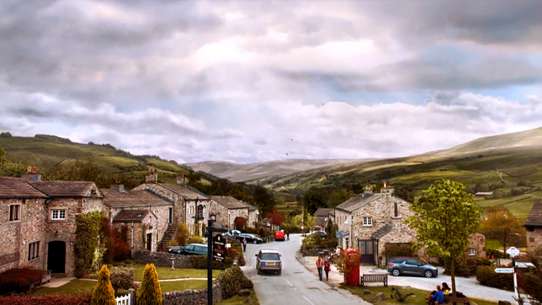 #13 - Fri 15 Jan 2016
Season 45 - Episode 13 - Aired Jan 15, 2016
Rhona tries to find out who gave her a bad reference, while Paddy and Pearl both feel guilty over the possibility that they have jeopardised the adoption. Rakesh makes a big gesture to win over Priya, and Victoria tries to set things right with Adam as Kirin struggles with fatherhood. Diane talks to Chrissie about her feelings for Robert, and is surprised at the response she gets. Chas lies to Aaron while planning a night away with Gordon
1 votes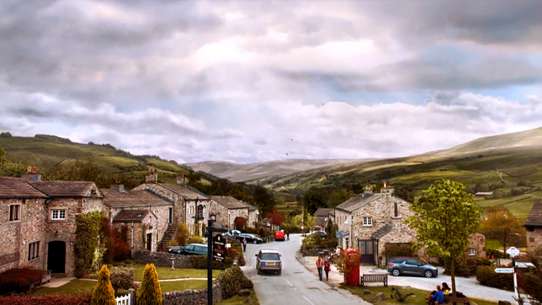 #14 - Mon 18 Jan 2016
Season 45 - Episode 14 - Aired Jan 18, 2016
Aaron follows Paddy's car, hoping to catch him meeting Tess - but gets a shock when his mother gets out, leading him to discover what she has been hiding from him. Robert asks Victoria to persuade Diane to sell her share of the pub to him, while Kirin has a hard time coping with fatherhood and feels threatened by Adam's more natural bond with Johnny - so warns him to stay away
1 votes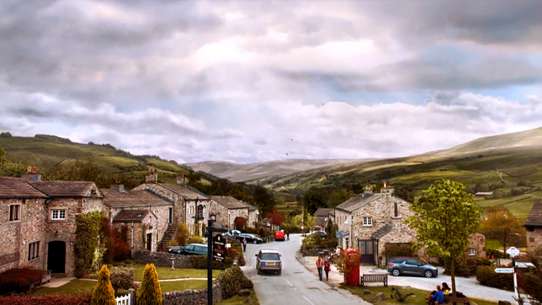 #15 - Episode 7402/7403 (19th January 2016)
Season 45 - Episode 15 - Aired Jan 19, 2016
Aaron's self harming cuts are causing him pain. Nikhil is disappointed to see David walking Cheryl instead of Leyla. He watches as Leyla collects a parcel. Leyla and Carly pretend they didn't hear Johnny crying during the night.
1 votes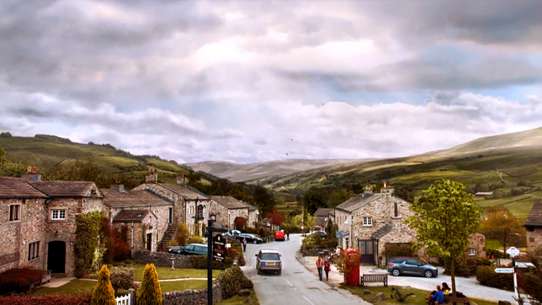 #16 - Thur 21 Jan 2016 Pt1
Season 45 - Episode 16 - Aired Jan 21, 2016
Robert frantically searches the village after Aaron goes missing from the hospital. When he finally tracks him down, he is shocked to learn a secret from the troubled teenager's past. Chas makes Diane an offer on Gordon's behalf, but is angry to learn where her son spent the night. Adam and Kirin make peace while looking after Johnny together, Nikhil fears he has missed his chance with Leyla due to Jacob's return and the B&B reopens just for Tracy's date with Duncan
1 votes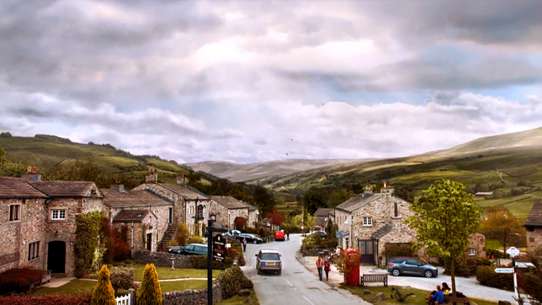 #17 - Thur 21 Jan 2016 Pt2
Season 45 - Episode 17 - Aired Jan 21, 2016
Robert feels out of his depth trying to help Aaron, and urges him to tell his mother everything. Laurel comes up with an idea to help Ashley cope with his condition, and suggests renting Mulberry while Debbie is away. Leyla agrees to go out with a delighted Nikhil, and Tracy realises she has had a lucky escape after catching Duncan flirting with Carly
1 votes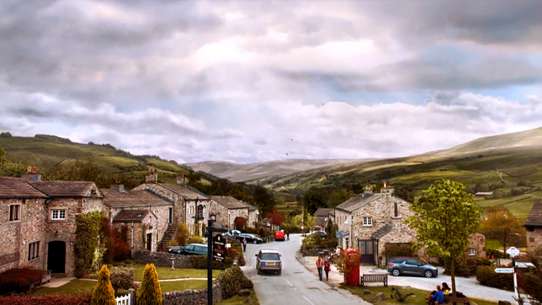 #18 - Fri 22 Jan 2016
Season 45 - Episode 18 - Aired Jan 22, 2016
Chas and Gordon celebrate taking over the pub, but the happy occasion is dramatically cut short. Kirin decides he needs to prove himself as a father, so books Vanessa into a spa and offers to look after Johnny for the whole day - only to remember he also has an important meeting. Tracy and Carly discover that Duncan is married and plot to teach him a lesson, while Cain refuses to let Ashley and Laurel rent out Mulberry
1 votes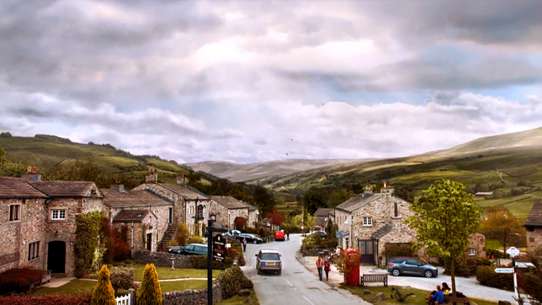 #19 - Mon 25 Jan 2016
Season 45 - Episode 19 - Aired Jan 25, 2016
The strain of balancing fatherhood and work takes its toll on Kirin, who falls asleep just before an important meeting. Gordon breaks up with Chas, while Ross takes Cain's phone and tries to contact Debbie. Carly sees a chance to get rid of the stolen wine and David plans to leave for Portugal to settle things with Alicia
1 votes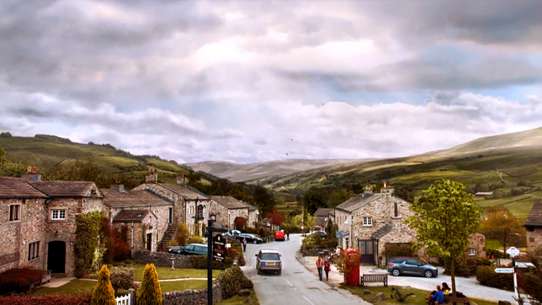 #20 - Tue 26 Jan 2016
Season 45 - Episode 20 - Aired Jan 26, 2016
Emma examines Laurel after she falls off a ladder and realises she may be pregnant. Paddy is alarmed by Marlon's interest in Tess and hypocritically tries to warn him off pursuing a relationship with a married woman. Zak tries to make amends to Belle, who rejects his peace offering of driving lessons. Chas has a possible buyer for the pub, Vanessa suggests Kirin take paternity leave and Nikhil bonds with Jacob
1 votes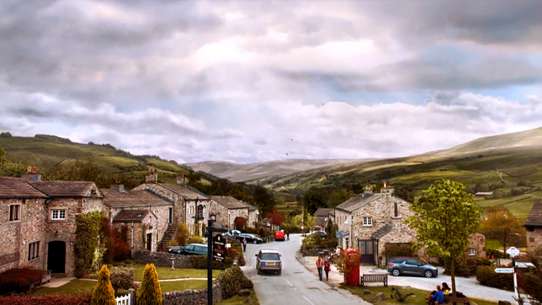 #21 - Wed 27 Jan 2016
Season 45 - Episode 21 - Aired Jan 27, 2016
Lisa teaches Zak and Joanie a lesson by dropping off his pigs at Dale View, leaving them considering a break in Ireland. Laurel clashes with Ashley over whether to keep the baby and confides in Nicola that she cannot face having an other child while caring for him. Chas keeps the identity of her new business partner a secret, Kirin refuses to let Rakesh have any contact with Johnny, and Paddy uses a vets' conference as a chance to have a weekend away with Tess
1 votes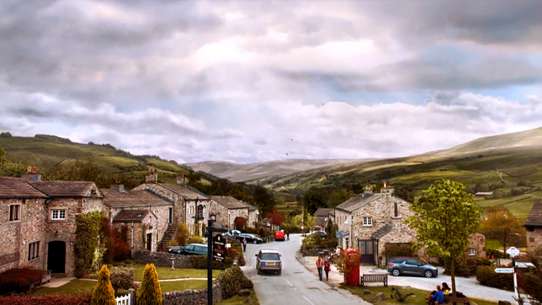 #22 - Thur 28 Jan 2016 Pt1
Season 45 - Episode 22 - Aired Jan 28, 2016
Rhona receives good news about the adoption and calls Paddy at the conference. His reaction puts a strain on his relationship with Tess - but he does not realise Rhona is on her way to celebrate with him. Laurel and Ashley reach a compromise, but the final decision about their future may be taken out of their hands. Lisa spends a lonely wedding anniversary, which is made even worse when Pearl gives her some shocking news
1 votes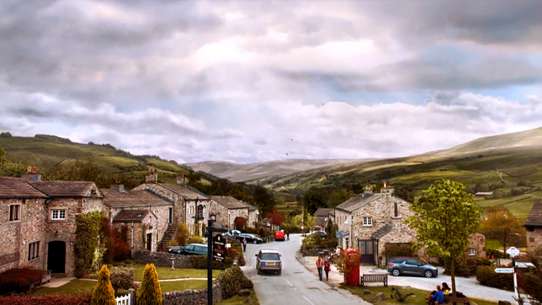 #23 - Thur 28 Jan 2016 Pt2
Season 45 - Episode 23 - Aired Jan 28, 2016
Paddy finds his lies catching up with him when Rhona turns up at the hotel and he has to hurriedly explain Tess's presence - not knowing if she will back him up. Laurel is rushed to hospital and feels she is to blame if she has had a miscarriage. Lawrence is not happy about Nicola bringing her baby to work and Emma offers Noah her help, telling him he needs to win Cain's trust before Charity is released
1 votes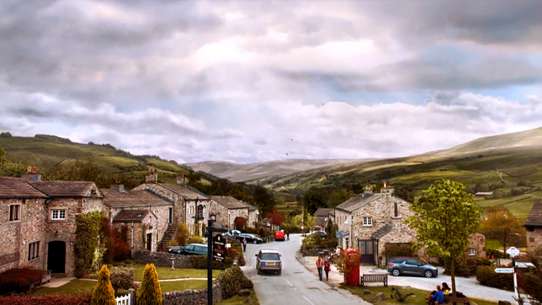 #24 - Fri 29 Jan 2016
Season 45 - Episode 24 - Aired Jan 29, 2016
Noah demands the truth from his mother after he overhears Moira say that Charity sold him when he was a baby, and later leaves home. Nicola tries to get rid of Jimmy, leading Bernice to make a terrible mistake. Paddy worries about what Tess will say to Marlon, while Emma suggests Ross seek legal advice about Moses
1 votes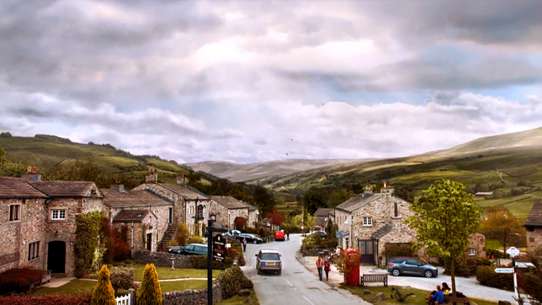 #25 - Mon 1 Feb 2016
Season 45 - Episode 25 - Aired Feb 1, 2016
Aaron accuses his mother of getting back together with Gordon when he sees the for sale sign being taken down outside the pub. A furious Chas responds by throwing him out of the house. Emma provides Noah with a place to hide, as a terrified Moira desperately searches the village for him. Nicola offers to quit her job to look after the kids, and Kerry and Dan end up on camera without knowing
1 votes