The BEST Episodes of Hollyoaks
Every episode ever - ranked by fan votes!
Last Updated: Nov 19, 2020
A soap opera targeted toward the younger set, "Hollyoaks" focuses on a group of students at a local college and their families, all of whom live in or around the nearby borough of Hollyoaks in Chester. The award-winning programme tackles such issues as rape, murder, substance abuse, psychological well being, and infidelity.
Watch Now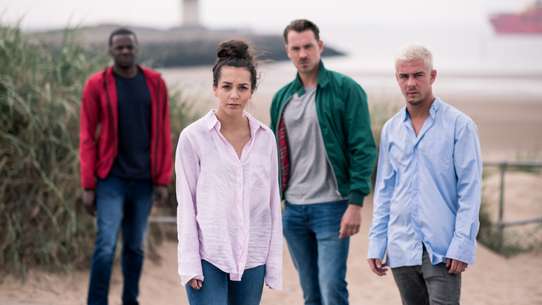 #1 - Proposals
Season 16 - Episode 1 - Aired Jan 1, 2010
Zoe wakes up in hospital following her stabbing, and the news sends shockwaves through the village. Mike struggles to accept that his daughter was murdered, whilst Charlotte's friends turn against her after discovering her betrayal. Meanwhile, Gilly realises he must tell Steph how he really feels about her before Fernando proposes. but a misunderstanding leaves Cheryl convinced that Gilly wants to marry her.
1 votes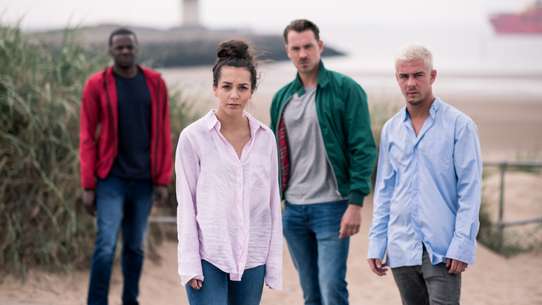 #2 - Nana's Home!
Season 22 - Episode 211 - Aired Oct 24, 2016
As Myra worries about the future, Nana returns to lift her spirits. Mac is furious when he discovers Neeta's filed for divorce with James's help. Alfie comes to terms with upsetting news.
1 votes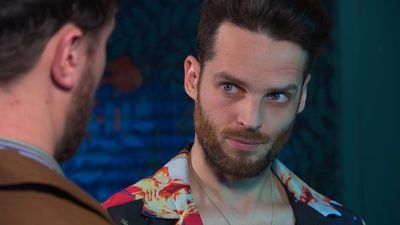 #3 - #Hollyoaks
Season 25 - Episode 2 - Aired Jan 3, 2019
The Dog is in hot water with the police, which could spell trouble for Liam. Romeo causes chaos for Yazz.
1 votes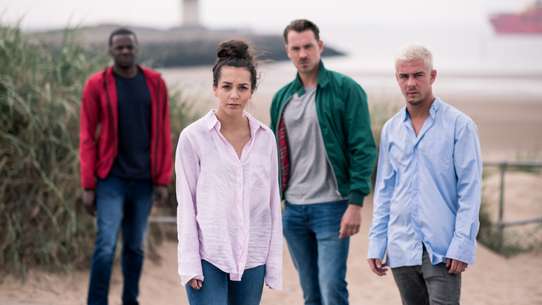 #4 - Dinner with the Out-Laws
Season 22 - Episode 257 - Aired Dec 28, 2016
Grace is trying to dig for info on Eva and offers to cook dinner for Eva and Liam. She invites OB too, but he verbally attacks Eva – not part of Grace's plan, but it was part of OB's. Elsewhere, Amy gets a job at The Bean, while Ryan's increasingly angry at how Leah is wrapping her mum around her little finger. When talk turns to Ste, Ryan hits boiling point.
2 votes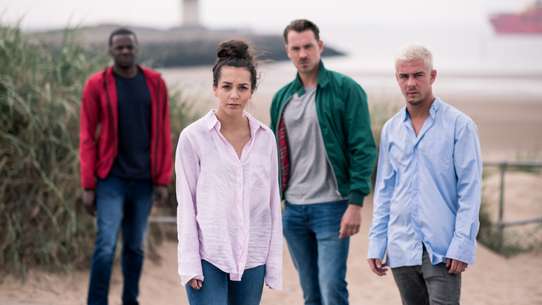 #5 - Tears for Fears
Season 12 - Episode 94 - Aired May 11, 2006
1 votes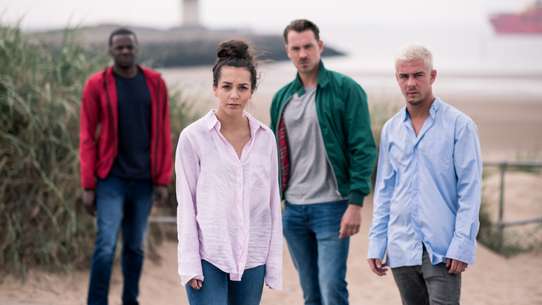 #6 - The Perfect Daughter
Season 22 - Episode 212 - Aired Oct 25, 2016
John Paul tries to encourage James to patch things up with his family. It's a tough day for Sonia when someone from her past appears. And Myra is on the hunt for a new baby daddy.
2 votes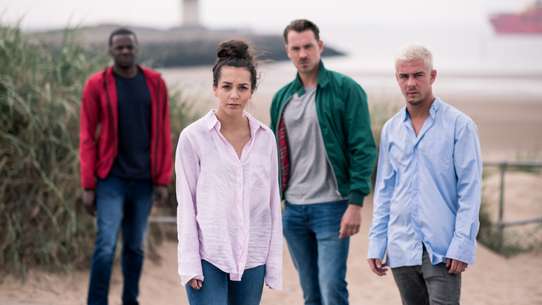 #7 - #HollyoaksValentine
Season 23 - Episode 32 - Aired Feb 14, 2017
Myra is stunned by Sally's revelation. The McQueens and Jesse gather for Celine's funeral. Cleo is struggling to hold onto her feelings for Nathan, while Myra receives a shock.
2 votes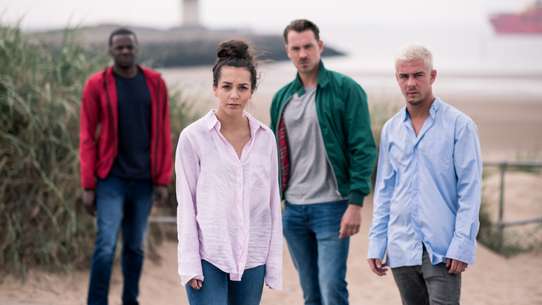 #8 - #Hollyoaksmas
Season 22 - Episode 255 - Aired Dec 23, 2016
Joel offers to spend the day with Warren, but when they walk into The Dog together, Sienna hides. At the McQueens', James promises to try harder for John Paul and Matthew Jesus.
4 votes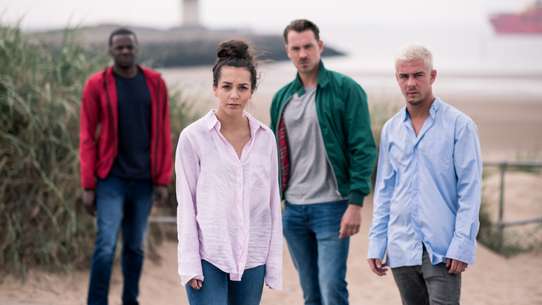 #9 - #TheRealGrace
Season 23 - Episode 26 - Aired Feb 6, 2017
Darren worries when Nancy and Courtney go head-to-head. Liam is determined to get revenge while Tom discovers something in Esther and Kim's flat. Maxine receives some information.
2 votes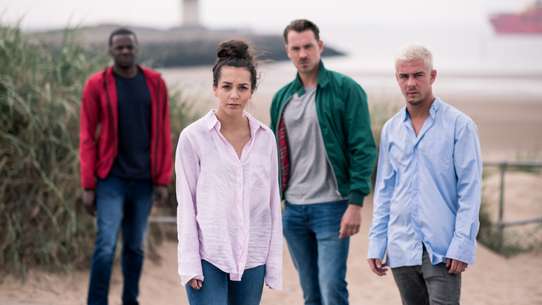 #10 - #KillerKnight
Season 24 - Episode 64 - Aired Mar 30, 2018
Ryan turns to Glenn for help but will he agree? Grace jeopardises a new deal for Glenn, while Myra offers Sienna some words of advice.
1 votes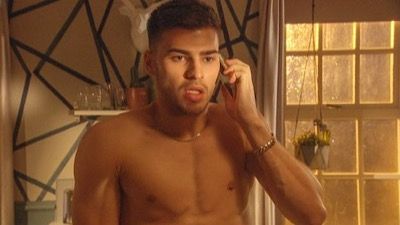 #11 - #MonsterMac
Season 25 - Episode 58 - Aired Mar 22, 2019
Romeo is in a panic after what he discovers. Liam starts to smirk when he sees Myra and Mercedes drunk in the village. What is he planning?
1 votes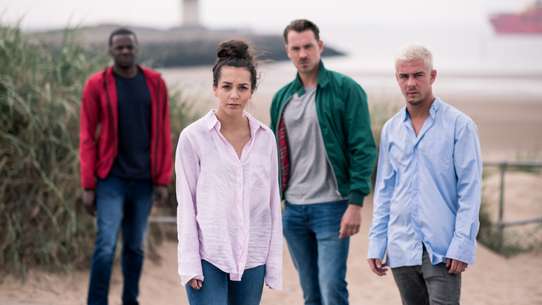 #12 - Impossible Decisions
Season 21 - Episode 12 - Aired Jan 19, 2015
Dodger is faced with a terrible dilemma when Maxine and Theresa find themselves in danger. Jason takes his first steps on the road to recovery when he's admitted into an eating disorder facility. Elsewhere, Ste is concerned when he gets a call from a past fling.
1 votes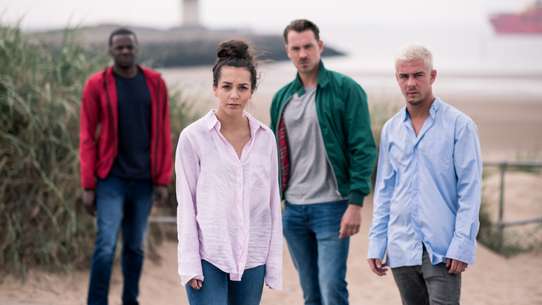 #13 - Mood Killer
Season 22 - Episode 9 - Aired Jan 14, 2016
Things get steamy between Cameron and Leela, but someone is waiting to pour cold water on their passionate moment. Cindy and Ellie lock horns over Mac's past, while it looks like the game's up for Holly - is the truth about to come spilling out?
2 votes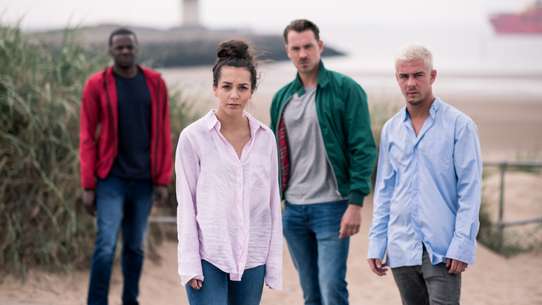 #14 - Face to Face with the Enemy
Season 22 - Episode 21 - Aired Feb 1, 2016
Mac can't believe his eyes when Cindy teams up with two of his rivals in an attempt to ruin him. Elsewhere, Simone gives Louis the silent treatment after last week's shocking accusations, while the brave face Jade has been wearing starts to crumble behind closed doors.
2 votes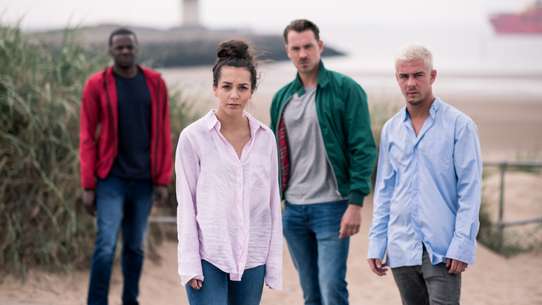 #15 - Leap Of Faith
Season 22 - Episode 38 - Aired Feb 24, 2016
Alfie promises to put his vertigo aside and take part in the abseil, but only if Jade goes to her chemo appointment. Lindsey is at risk of being found out when Dirk watches the footage on Dr S'Avage's laptop, and Freddie has a flashback. Meanwhile, Peri asks for Ste's help when Cameron refuses to change his mind.
3 votes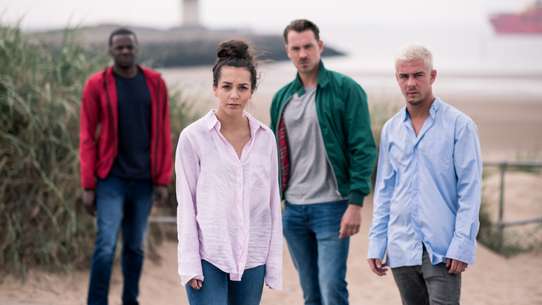 #16 - The Ultimate Cringe
Season 22 - Episode 47 - Aired Mar 8, 2016
Grace decides to take matters into her own hands, and Trevor is shocked to find her standing over Sienna's lifeless body. Meanwhile, Cameron realises that Tom and Peri have been left alone together, and storms in to find them kissing. Elsewhere, Diego suggests that he and Myra should have a baby one day.
3 votes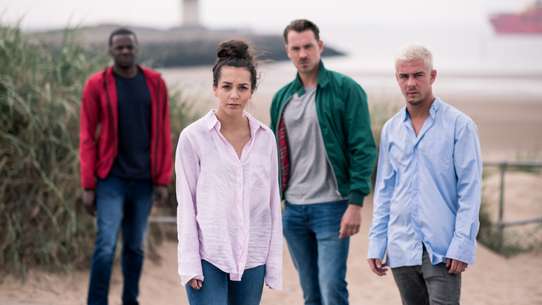 #17 - Suspicious Minds
Season 22 - Episode 49 - Aired Mar 10, 2016
All eyes are on Ste when Cameron plants a bag of cocaine in Rose's baby changing bag, while an anxious Tom pushes Peri away. Elsewhere, Trevor begins having second thoughts about leaving Grace, and Mrs St Claire invites lonely John Paul for a drink.
3 votes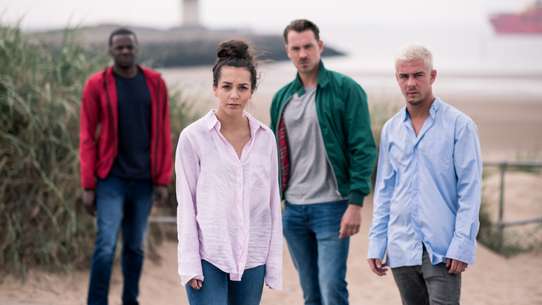 #18 - Sleeping Rough
Season 22 - Episode 58 - Aired Mar 23, 2016
Ste and Harry's relationship is really put to the test when they're left with no place to stay, while guilty 'Lisa' tries to pluck up the courage to come clean about her true identity. Elsewhere, Esther discovers a shocking secret about Lindsey.
2 votes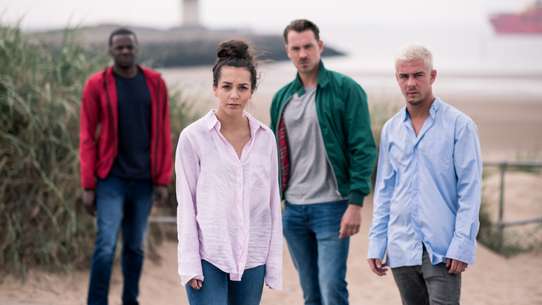 #19 - Family Ties
Season 22 - Episode 60 - Aired Mar 25, 2016
The Nightingales pull together following their recent revelation. Marnie overhears a private conversation and uses it to her advantage, while Holly is in shock when Robbie makes a life-changing suggestion.
2 votes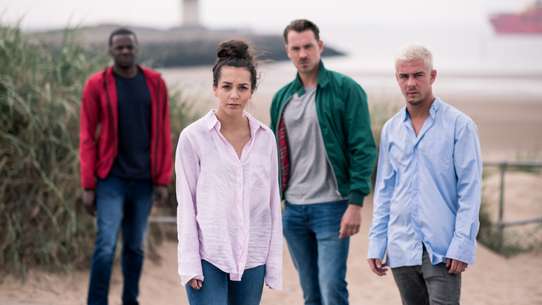 #20 - The Truth Hurts
Season 22 - Episode 94 - Aired May 12, 2016
Sally and Myra lock horns over John Paul, leaving Myra with some food for thought. Elsewhere, Alfie and Jade face some serious repercussions after yesterday's events, while Leela worries about what has happened to Ste.
3 votes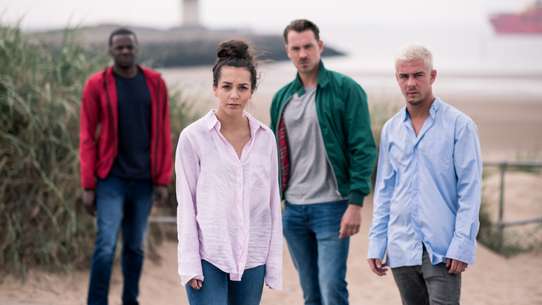 #21 - You've Got a Friend in Me
Season 22 - Episode 119 - Aired Jun 16, 2016
Tom is called upon for help when Jade is pining over Alfie. Mac agrees to let Alfie take part in a charity skydive with Jade, and finds himself softening to Marnie on the family trip. Elsewhere, Darren doesn't approve of Maxine's new love interest and decides he's not good enough for her.
3 votes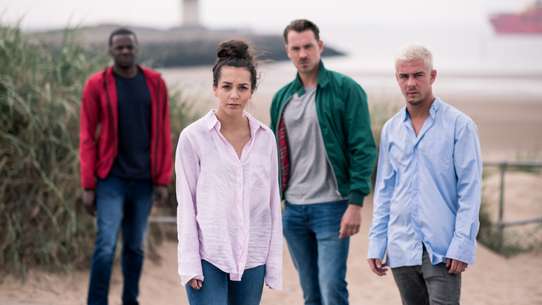 #22 - Life on the Line
Season 22 - Episode 141 - Aired Jul 18, 2016
After a terrible first day back at work, Kim's life is in danger when she collapses in a trance-like state. Elsewhere, Cleo finds herself growing closer to Nathan when she gets a job at The Dog, and Grace offers Esther an intriguing proposal.
4 votes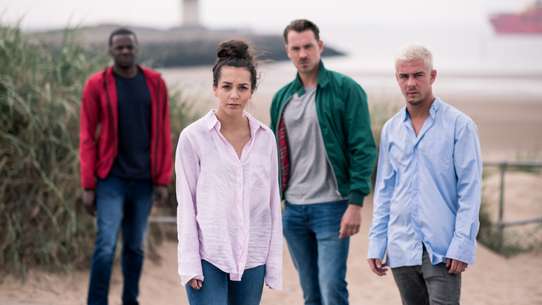 #23 - A Roscoe Reunion
Season 22 - Episode 27 - Aired Feb 9, 2016
Joe, Robbie and Jason are stunned to find Freddie alive and well, while Lindsey is determined to end his life once and for all. Elsewhere, Trevor finds solace in an unlikely neighbour when Sienna suggests he has a go at colouring to relax.
3 votes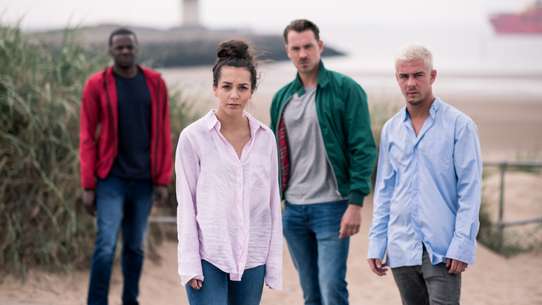 #24 - Aphrodisiac Alert
Season 22 - Episode 30 - Aired Feb 12, 2016
Joanne tries to seduce Louis with Prosecco and oysters after she convinces him to let her stay over. Meanwhile, Cleo asks for a job at The Hutch while Diane comforts her. Elsewhere, Sienna hears a gun shot from outside The Loft and arrives to find Trevor face down on the floor.
3 votes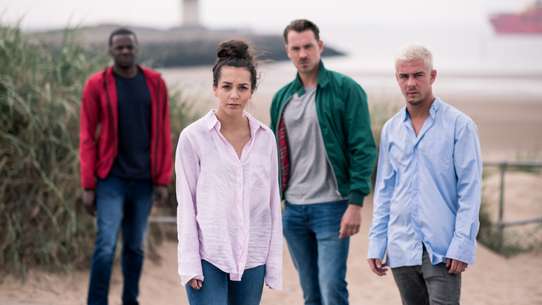 #25 - Wedding Bells
Season 22 - Episode 36 - Aired Feb 22, 2016
It is the day of Holly and Jason's wedding but Robbie is determined to win Holly's heart. Kim confronts Lindsey when she overhears that Pete was attacked the night before, while Joe risks finding out the truth. Elsewhere, Diane is furious with Scott when she hears about his secret scheming.
3 votes