The BEST Episodes of Hollyoaks
Every episode ever - ranked by fan votes!
Last Updated: Sep 23, 2020
A soap opera targeted toward the younger set, "Hollyoaks" focuses on a group of students at a local college and their families, all of whom live in or around the nearby borough of Hollyoaks in Chester. The award-winning programme tackles such issues as rape, murder, substance abuse, psychological well being, and infidelity.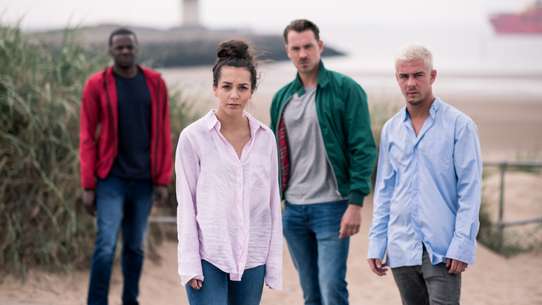 #1 - Proposals
Season 16 - Episode 1 - Aired Jan 1, 2010
Zoe wakes up in hospital following her stabbing, and the news sends shockwaves through the village. Mike struggles to accept that his daughter was murdered, whilst Charlotte's friends turn against her after discovering her betrayal. Meanwhile, Gilly realises he must tell Steph how he really feels about her before Fernando proposes. but a misunderstanding leaves Cheryl convinced that Gilly wants to marry her.
1 votes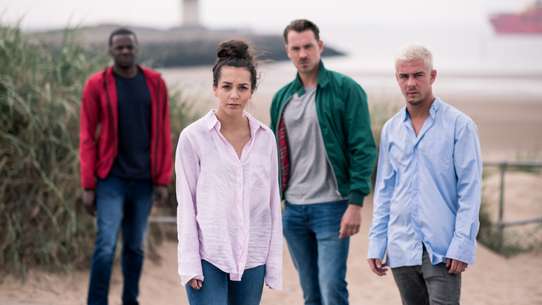 #2 - Underhanded
Season 20 - Episode 52 - Aired Mar 14, 2014
Sienna continues to blackmail Maxine, but Patrick begins to notice Maxine's odd behaviour. Elsewhere it's a race against time for Freddie and Sinead, and two teens have the shock of their lives...
1 votes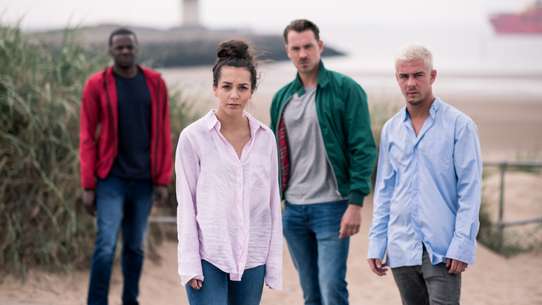 #3 - Mother on a Mission
Season 21 - Episode 145 - Aired Jul 23, 2015
Leela is on the warpath and Frankie's meddling tips her over the edge. Cleo is reeled back into a web of deceit, while Tegan is playing with fire when she turns to someone she shouldn't.
1 votes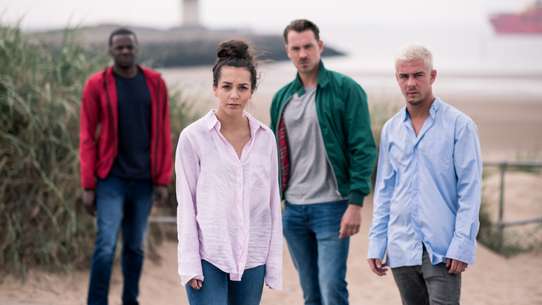 #4 - Hauntings of the Past
Season 21 - Episode 146 - Aired Jul 24, 2015
Zack is at breaking point when the Lovedays refuse to let go of the past. Tegan panics when her good deed jeopardises everything, while Ziggy makes a horrifying discovery, but will he keep it to himself?
1 votes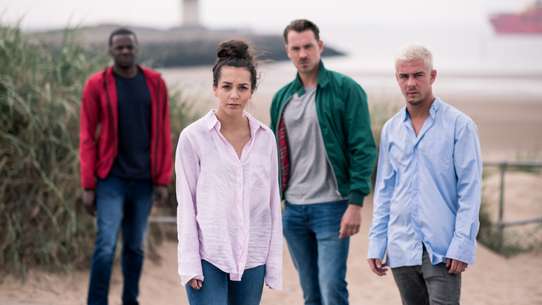 #5 - Actions and Consequences
Season 21 - Episode 149 - Aired Jul 29, 2015
Cindy's mortifying moment has her embarrassed and nervous. Elsewhere, Robbie spies an appealing opportunity and is determined to take action, while Lisa's stories start to untangle when someone sees something they shouldn't.
1 votes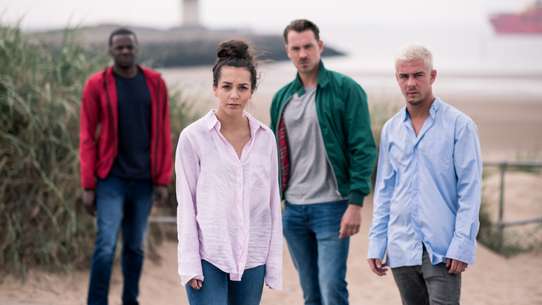 #6 - Good Intentions
Season 21 - Episode 150 - Aired Jul 30, 2015
Nico urges Sienna to forgive and forget when Ben attempts to make amends, but does he have underlying intentions? Elsewhere in the village, Nancy is given a lavish gift from a very untrustworthy source.
1 votes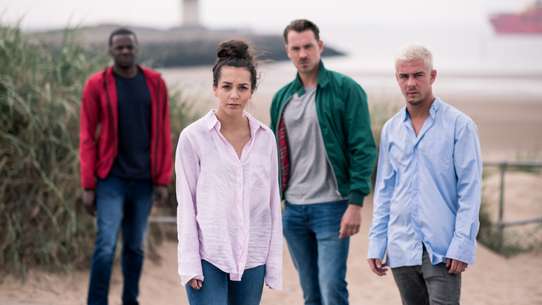 #7 - Nana's Home!
Season 22 - Episode 211 - Aired Oct 24, 2016
As Myra worries about the future, Nana returns to lift her spirits. Mac is furious when he discovers Neeta's filed for divorce with James's help. Alfie comes to terms with upsetting news.
1 votes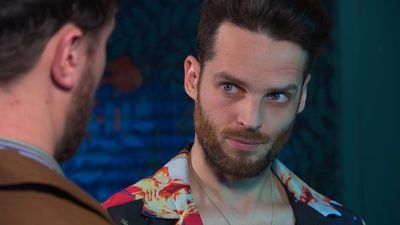 #8 - #Hollyoaks
Season 25 - Episode 2 - Aired Jan 3, 2019
The Dog is in hot water with the police, which could spell trouble for Liam. Romeo causes chaos for Yazz.
1 votes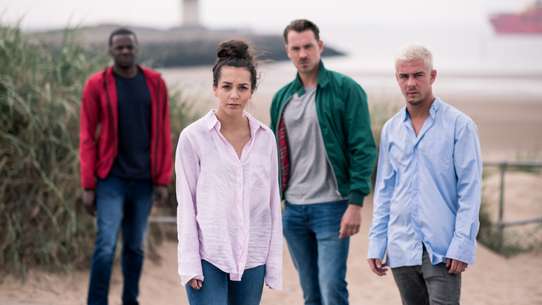 #9 - Dinner with the Out-Laws
Season 22 - Episode 257 - Aired Dec 28, 2016
Grace is trying to dig for info on Eva and offers to cook dinner for Eva and Liam. She invites OB too, but he verbally attacks Eva – not part of Grace's plan, but it was part of OB's. Elsewhere, Amy gets a job at The Bean, while Ryan's increasingly angry at how Leah is wrapping her mum around her little finger. When talk turns to Ste, Ryan hits boiling point.
2 votes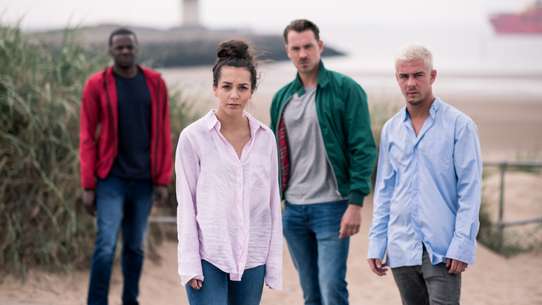 #10 - Tears for Fears
Season 12 - Episode 94 - Aired May 11, 2006
1 votes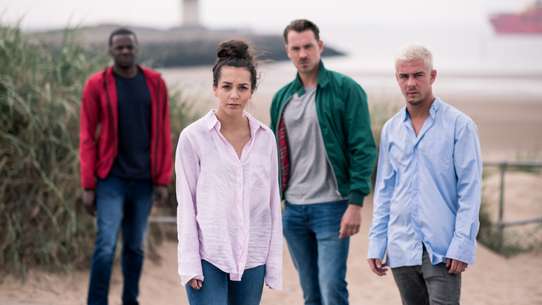 #11 - Nightingales Surprise
Season 21 - Episode 219 - Aired Nov 4, 2015
New arrivals the Nightingales have a few tricks up their sleeves, while Alfie gets a lovely surprise. Elsewhere, John Paul and Mercedes decide to get answers on a delicate situation.
1 votes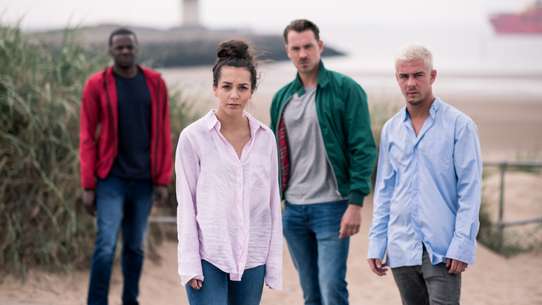 #12 - Lights Out, All Out
Season 22 - Episode 165 - Aired Aug 19, 2016
Emotions run high as the power goes out in the village - Grace wants the truth from Sienna, while Nathan tries to get closer to Lisa and James attempts to turn over a new leaf.
1 votes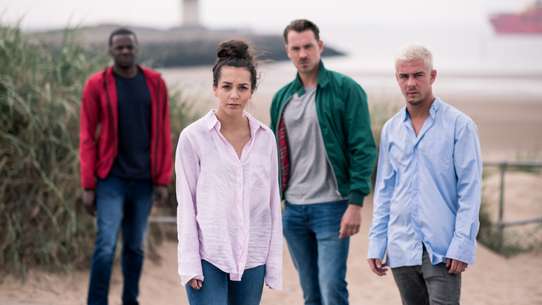 #13 - Sneaky, Sneaky
Season 22 - Episode 166 - Aired Aug 22, 2016
Grace is furious and wants revenge on Sienna, so entices Warren with a business proposition, while Darren, Maxine and Tony break into the garage. Meanwhile, John Paul is caught in the middle when Myra and Sally begin arguing, and Jesse gets a VERY hot stone massage from Celine.
1 votes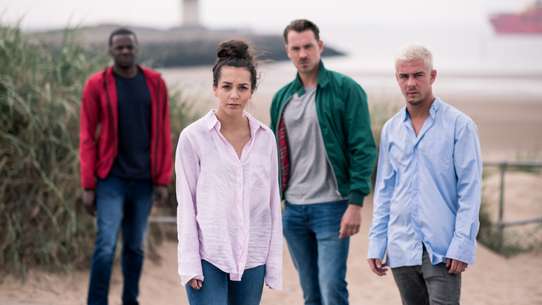 #14 - #McHay
Season 23 - Episode 47 - Aired Mar 7, 2017
Harry makes sacrifices for Ste, while Mercedes and Sally are onto Diego. Could he be found out? Warren threatens Goldie, who has a sneaky suspicion about Cleo.
2 votes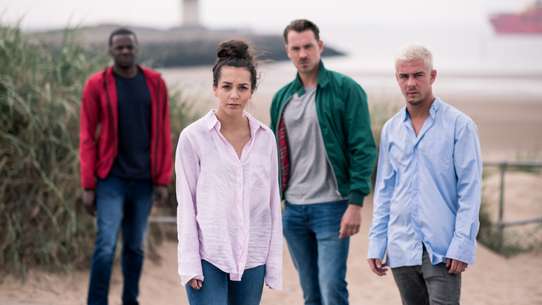 #15 - The Perfect Daughter
Season 22 - Episode 212 - Aired Oct 25, 2016
John Paul tries to encourage James to patch things up with his family. It's a tough day for Sonia when someone from her past appears. And Myra is on the hunt for a new baby daddy.
2 votes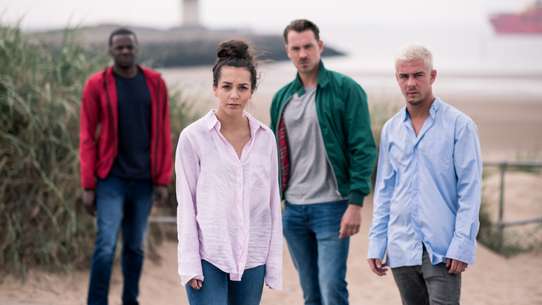 #16 - #KillerCameron
Season 22 - Episode 253 - Aired Dec 21, 2016
Tegan livens up Leela's hen party with a stripper, but it doesn't go down well with Cameron. Alfie decides to spend Christmas with Cindy, while Dirk plans to spend Jude's scam money.
2 votes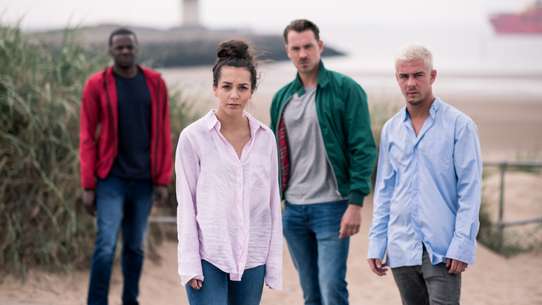 #17 - #HollyoaksValentine
Season 23 - Episode 32 - Aired Feb 14, 2017
Myra is stunned by Sally's revelation. The McQueens and Jesse gather for Celine's funeral. Cleo is struggling to hold onto her feelings for Nathan, while Myra receives a shock.
2 votes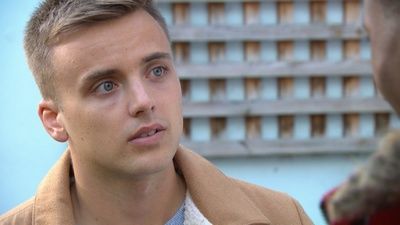 #18 - #Hollyoaks
Season 25 - Episode 1 - Aired Jan 2, 2019
Harry returns, on a mission to win back former fling James. Romeo wants to expose Mac as the liar he really is.
2 votes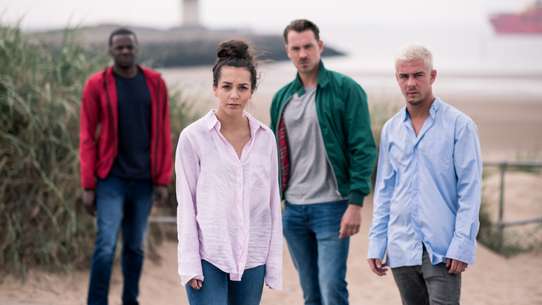 #19 - Shock Revelations
Season 22 - Episode 14 - Aired Jan 21, 2016
The village is in suspense as the case against Trevor takes an unexpected turn. Joe is determined to do the right thing by Lindsey, but his decision could hugely affect his relationship with Mercedes. Elsewhere, Mrs St Claire returns in triumph, while cracks start to show between Rachel and Nathan.
3 votes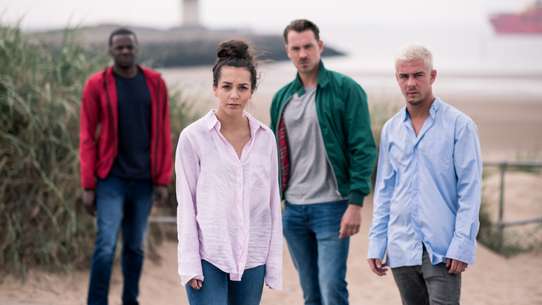 #20 - Beyond the Call of Duty
Season 22 - Episode 258 - Aired Dec 29, 2016
Amy throws Ryan out of the house, and when Goldie causes trouble in the village, police duties bring him to the McQueens'… where Mercedes is by herself. There's sexual chemistry between the pair and they end up kissing. The pressure is mounting for the Osbornes and Nancy tells Darren she wants her old life back. Meanwhile, OB reveals to Jack that Eva is Billy's daughter, but Nancy is adamant that they're going home, despite the danger that awaits.
5 votes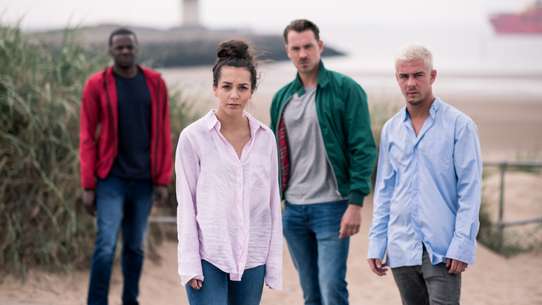 #21 - January 2, 2006
Season 12 - Episode 1 - Aired Jan 2, 2006
1 votes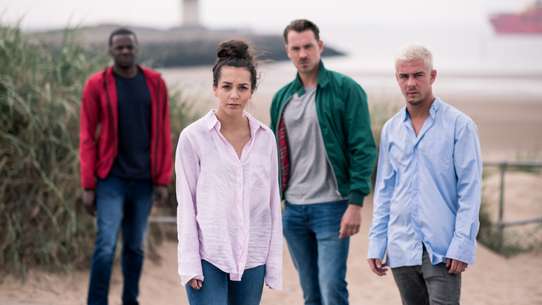 #22 - Youth and Young Manhood
Season 12 - Episode 121 - Aired Jun 19, 2006
1 votes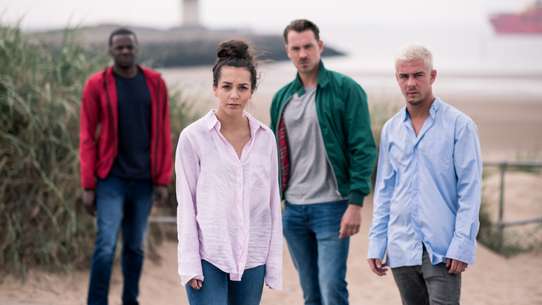 #23 - To Tell or Not to Tell?
Season 20 - Episode 59 - Aired Mar 25, 2014
Maxine thinks she'll be able to keep her community service secret from Patrick, but not for long. As Ste realises the weight of Peri's discovery, he has to decide whether or not to reveal the truth to Sam. Has Tony been completely honest with Diane? Sinead is hopeful that from a distance she can still be a good mum, and won't let anyone or anything scupper her plans. Meanwhile, Darren feels second best, and Lindsey delivers some heart-wrenching news.
1 votes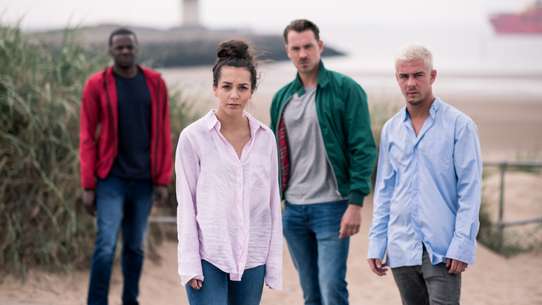 #24 - Under Pressure
Season 21 - Episode 154 - Aired Aug 5, 2015
Sienna fights to keep her cool but Nico looks like she might crumble under the pressure. Unsettled after the events of the previous night, Celine looks like she may slip back into her old ways. Elsewhere, Darren becomes increasingly agitated by Patrick and struggles to keep his temper under control.
1 votes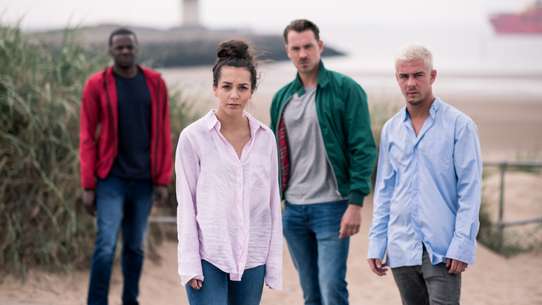 #25 - Change of Heart
Season 22 - Episode 2 - Aired Jan 5, 2016
Patrick has second thoughts about framing Maxine, and the vow renewal goes without a hitch. Elsewhere, Lindsey refuses to leave the Roscoes and tells Kim she has bought the house, while Darren has a surprise for Nancy.
2 votes