The BEST Episodes of Dr. Romantic
Every episode ever - ranked by fan votes!
Last Updated: Apr 22, 2021
Both Kang Dong Joo and Yoon Seo Jeong worked their backside off to become a doctor. For Kang Dong Joo, it was to beat someone out there and for Yoon Seo Jeong, it was to be recognized by someone. The humanist drama depicts how the two doctors meet the oddball doctor, Kim Sa Bu and become to realize the true value of life and solace of love.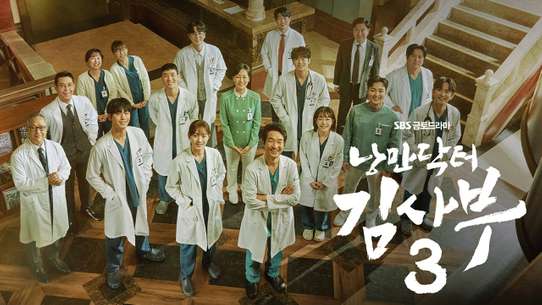 #1 - The Law of Conservation of Romance
Season 1 - Episode 20 - Aired Jan 16, 2017
An incident at the reception leaves Teacher Kim's future uncertain, and the other doctors anxious. Director Do becomes desperate to keep his title and reputation.
44 votes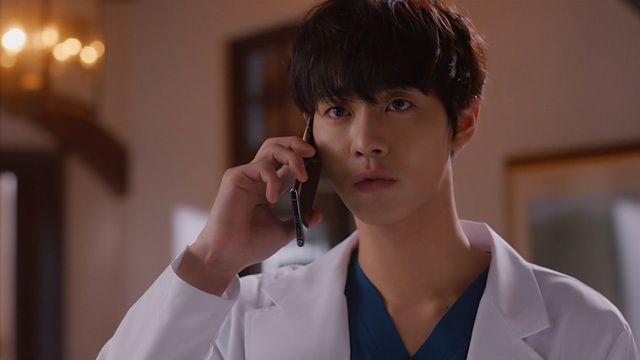 #2 - Selective Dyslexia
Season 2 - Episode 14 - Aired Feb 18, 2020
Seo Woo Jin is threatened by the creditors to move to another hospital. Park Min Guk finally performs surgery on his VIP patient. Director Yeo is transferred to the emergency room unconscious, and Dr. Kim is in agony as Director Yeo signed the Do Not Resuscitate form.
4 votes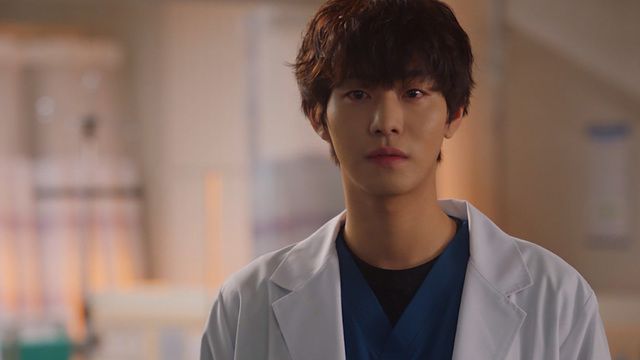 #3 - Walk of Respect
Season 2 - Episode 8 - Aired Jan 28, 2020
Eun Jae loses her confidence from the domestic violence incident and Kim Sa Bu cheers her up by telling her that it isn't her fault. A paramedic comes into the ER, unconscious and she is declared as brain-dead in the end. And the condition of a patient from prison gets worse. Eun Jae finds out that Woo Jin had lost his parents when he was young.
4 votes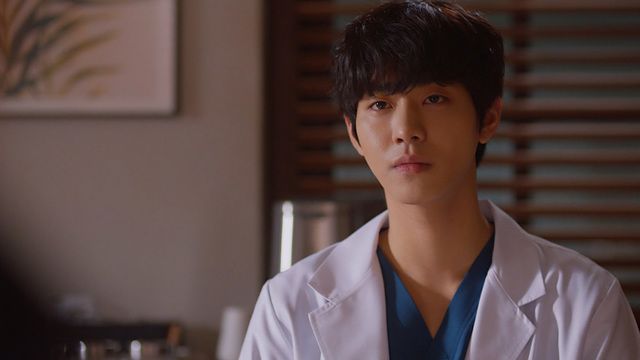 #4 - Minimum Boundaries
Season 2 - Episode 11 - Aired Feb 10, 2020
Nurse Oh gets furious at Dr. Kim because he wouldn't listen. After Dr. Kim collapsed, everyone is worried about him. Woo Jin suggests Dr. Kim receives surgery on his wrist. Director Park fires Dr. Nam and assigns his people at the ER to stop accepting trauma patients. During surgery, Woo Jin finds out that a doctor who performed an operation on his patient made a mistake but didn't inform the patient.
3 votes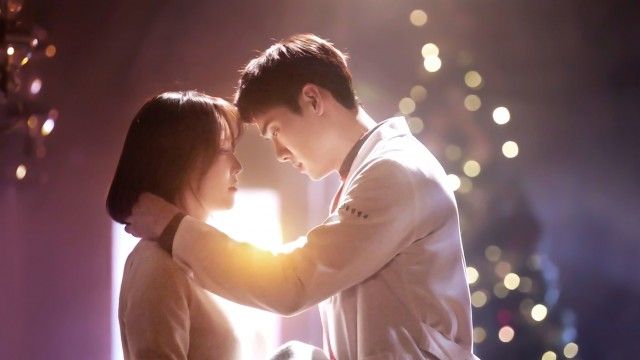 #5 - Paragonimiasis Effect
Season 1 - Episode 14 - Aired Dec 20, 2016
The Doldam staff, patients, and guardians become restless as the MERS scare keeps them quarantined. Chairman Shin's surgery turns out to be a different kind of operation altogether.
14 votes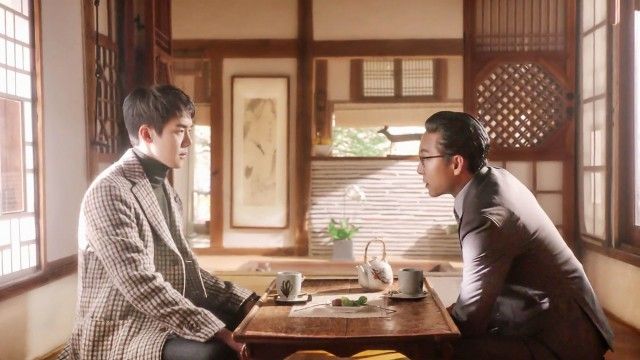 #6 - CRUSH
Season 1 - Episode 10 - Aired Dec 6, 2016
Seo Jung and Dong Joo happen upon the aftermath of a major traffic accident. The injured victims are brought to Doldam, overflowing the tiny hospital.
13 votes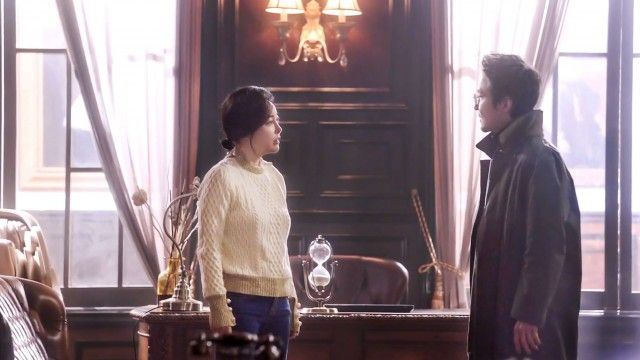 #7 - Whether You Want It or Not
Season 1 - Episode 18 - Aired Jan 9, 2017
The fate of Doldam hangs in the balance as everyone waits for Chairman Shin to wake up, if he does at all. Dong Joo receives some unexpected mail.
13 votes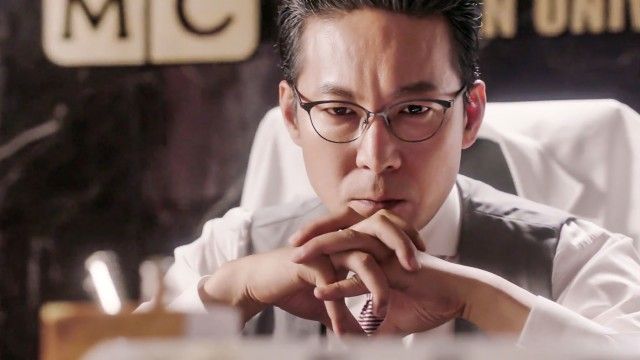 #8 - Principle of Relative
Season 1 - Episode 5 - Aired Nov 21, 2016
Dong Joo decides to stay at Doldam to learn more about Teacher Kim. A truck accident brings several critically injured bikers to the ER.
17 votes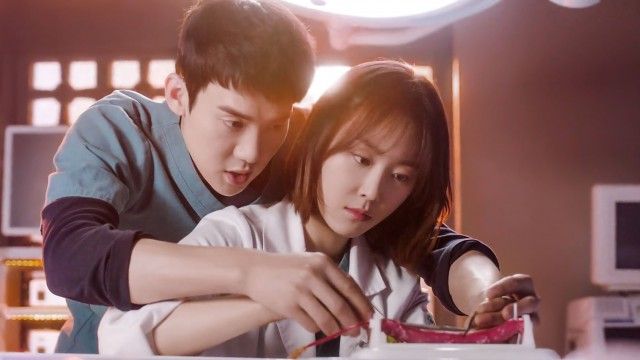 #9 - The Art of Turmoil
Season 1 - Episode 13 - Aired Dec 19, 2016
Seo Jung hones her skills, hoping to be chosen for Chairman Shin's surgery team. Dong Joo encounters new patients who may have an extremely serious and contagious disease.
12 votes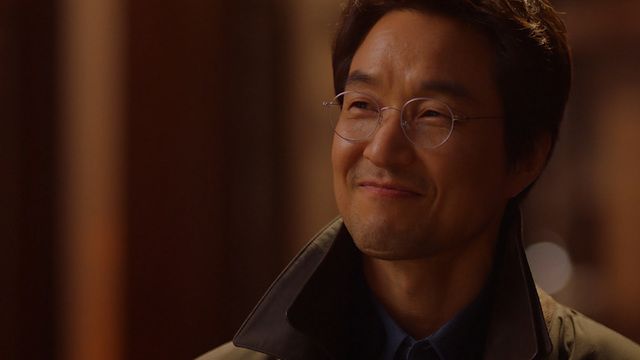 #10 - Koi's Law
Season 2 - Episode 16 - Aired Feb 25, 2020
Moon Jung's father comes to the hospital and he says something unexpected to Woo Jin. And Woo Jin hears about the shocking truth about Woo Jin's father from Moon Jung. Eun Jae gets a call from the main hospital to return. Director Yeo says goodbye to people at Doldam Hospital. Park Min Guk leaves after the incident but Dr. Kim tries to bring him back.
5 votes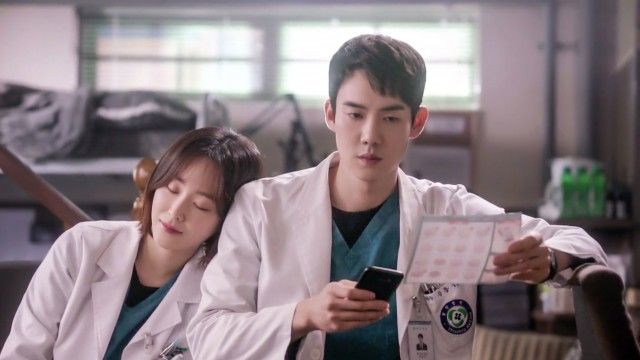 #11 - Moment of Truth
Season 1 - Episode 17 - Aired Jan 3, 2017
Dong Joo and In Bum must perform an emergency operation, but will they finish in time for their part of Chairman Shin's surgery? Or will they lose even more precious time?
14 votes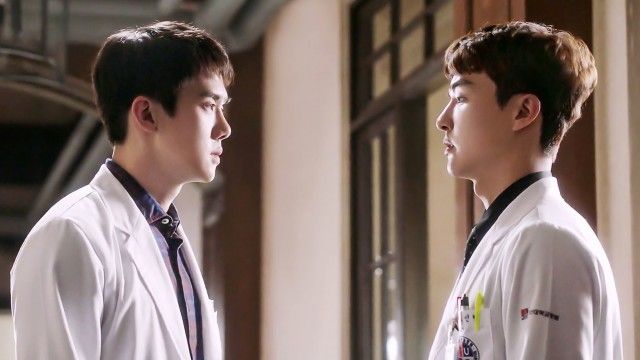 #12 - Unstable Factor
Season 1 - Episode 7 - Aired Nov 28, 2016
The Geosan staff invades Doldam without notice. The bickering doctors and nurses must work together when multiple emergency patients come through the door.
17 votes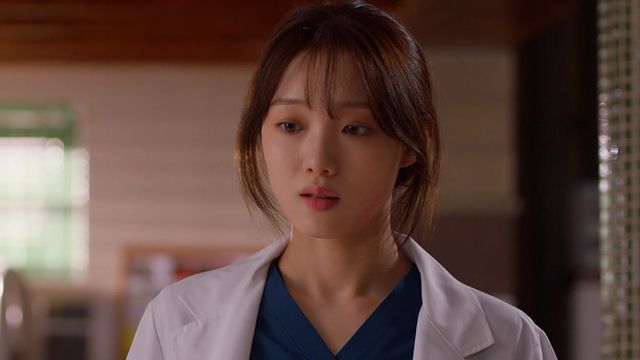 #13 - A Living Friday Night
Season 2 - Episode 5 - Aired Jan 20, 2020
Friday is the busiest day as a lot of patients swarm in Doldam Hospital. Eun Jae still finds it hard to perform surgical operations herself. A girl patient who suffers from drug poisoning because of her father's joint family suicidal attempt reminds Woo Jin of a painful memory from his childhood. And the staff of Doldam Hospital resents after hearing a rumor that there will be a new director.
6 votes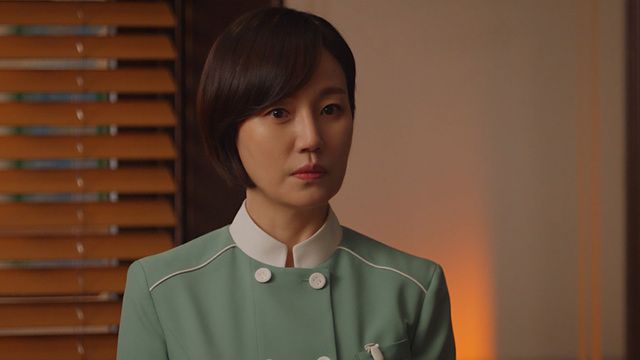 #14 - The Effects of an Adequate Amount of Anxiety
Season 2 - Episode 10 - Aired Feb 4, 2020
Park Min Guk also arrives at the accident scene. Kim Sa Bu and Park Min Guk's opinions on how to treat patients conflict. Woo Jin spots that Kim Sa Bu is also hurt but Kim Sa Bu won't rest and get treated. A police officer comes to the hospital and asks Ah Reum to have a word about the rape victim.
3 votes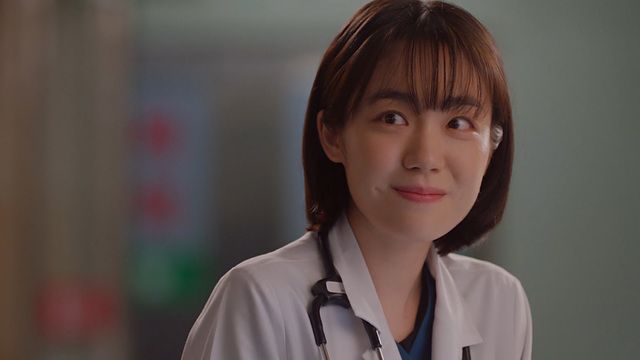 #15 - The Error in the Exchange of Equivalents
Season 2 - Episode 12 - Aired Feb 11, 2020
Hyun Jun visits Doldam Hospital to meet Woo Jin. He used to be the doctor of Samjin Hospital, where Woo Jin was. Hyun Jun pokes around people and trying to scatter them. Dr. Kim finally decides to take action and fight against Dr. Park. After Woo Jin found out that it was Eun Jae's brother who made a mistake and kept it secret to the patient, Eun Jae also finds out about the truth.
3 votes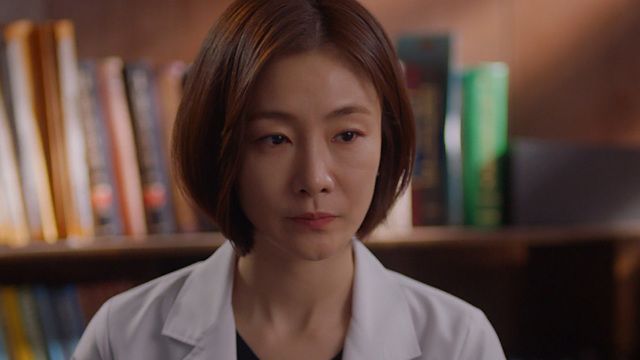 #16 - Rapport; Trust Relationship
Season 2 - Episode 15 - Aired Feb 24, 2020
Dr. Do In Beom suddenly visits Doldam Hospital and is on bad terms with Dr. Seo Woo Jin. The main hospital organizes and sends a fact-finding committee to Doldam to investigate the table death which occurred during the procedure led by Director Park. Nurse Joo suspects the relationship between Ah Reum and In Beom as they look very close to each other.
3 votes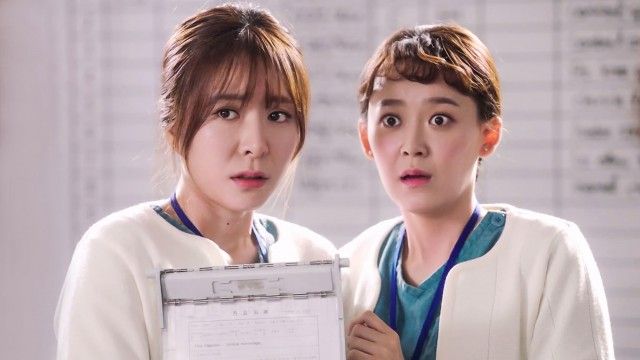 #17 - Motivation
Season 1 - Episode 6 - Aired Nov 22, 2016
Seo Jung is reunited with a long lost family member. Panic ensues when both Teacher Kim and Dong Joo are away from the hospital during an emergency.
16 votes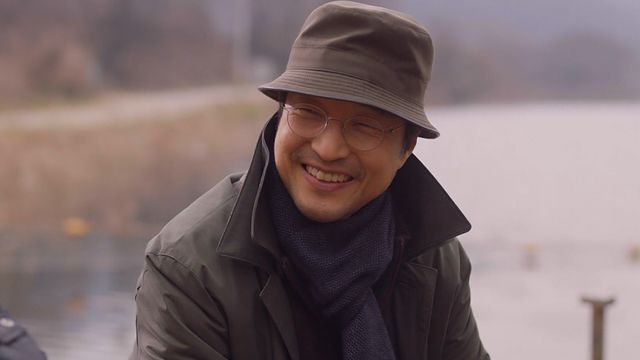 #18 - Placebo
Season 2 - Episode 6 - Aired Jan 21, 2020
A detective with a gunshot wound and a gang boss with a stab wound come into the ER at the same time. Both of them want Dr. Kim to do the operation but that's just impossible. Meanwhile, Nurse Oh finds a note at the director's office and notices something is going on with the director. Eun Jae finds a beaten wife in the bathroom and confronts her husband but something unexpected happens.
4 votes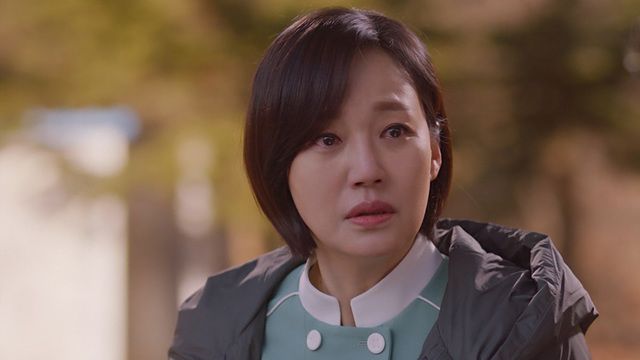 #19 - The Line That Should Be Protected...
Season 2 - Episode 7 - Aired Jan 27, 2020
Nurse Oh finds out that Director Yeo has lung cancer. A loan shark comes to the hospital and makes a scene to embarrass Woo Jin. Eun Jae feels uncomfortable for causing trouble so she decides to apologize. Doldam hospital gets a call, and Kim Sa Bu and Min Guk fiercely conflict over a patient from prison.
4 votes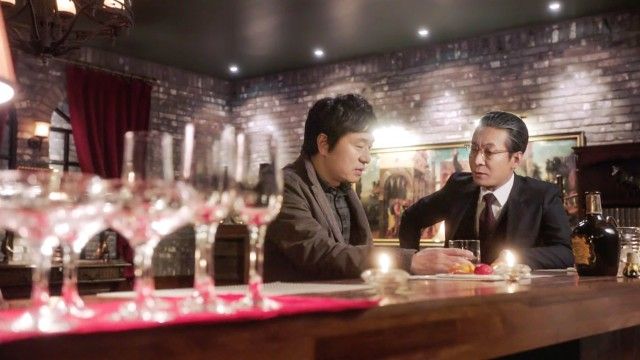 #20 - Doctors and Righteous People
Season 1 - Episode 19 - Aired Jan 10, 2017
With multiple critical patients and an insufficent number of surgeons, Dong Joo worries about the past repeating itself.
14 votes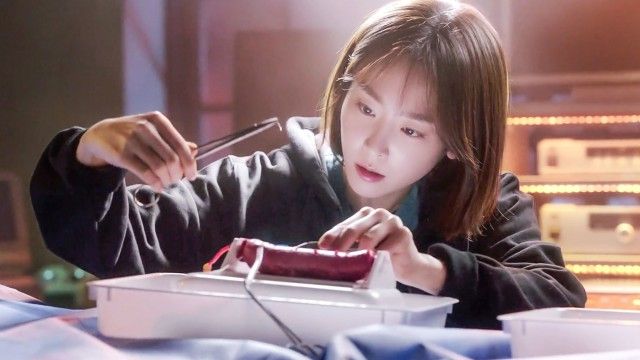 #21 - Burden of Risk
Season 1 - Episode 16 - Aired Jan 2, 2017
Yeon Hwa is repeatedly berated by In Bum after listening to Dong Joo over him. Director Do gives Teacher Kim a choice between two conditions if he wants to go through with Chairman Shin's surgery.
14 votes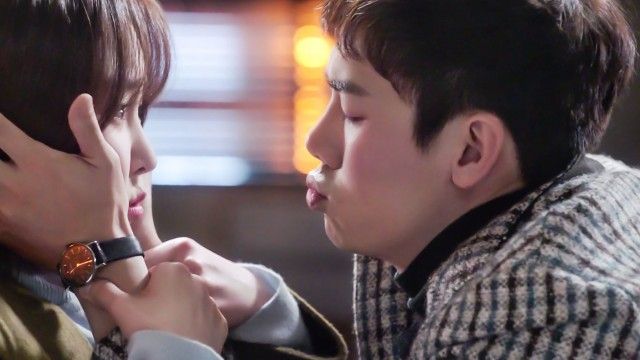 #22 - The Boiling Point
Season 1 - Episode 12 - Aired Dec 13, 2016
Dong Joo is faced with a moral dilemma, and he is forced to take a deeper look into himself and what kind of person he's become.
13 votes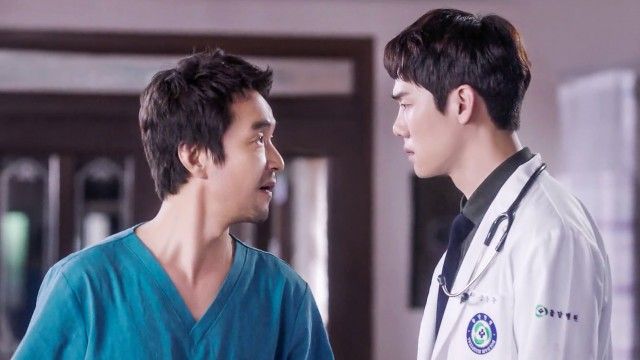 #23 - Friday of 13 People
Season 1 - Episode 3 - Aired Nov 14, 2016
Dong Joo must work quickly with his new colleagues to save Seo Jung. Later, Dong Joo is left to handle the Friday night ER by himself.
20 votes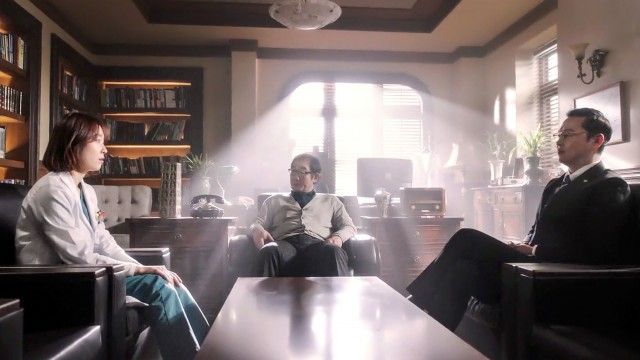 #24 - Psychological Entropy
Season 1 - Episode 11 - Aired Dec 12, 2016
Seo Jung learns she is being sued by the drunk driver whose blood she drew at the scene of the accident. Dong Joo is put in charge of a patient on the run.
12 votes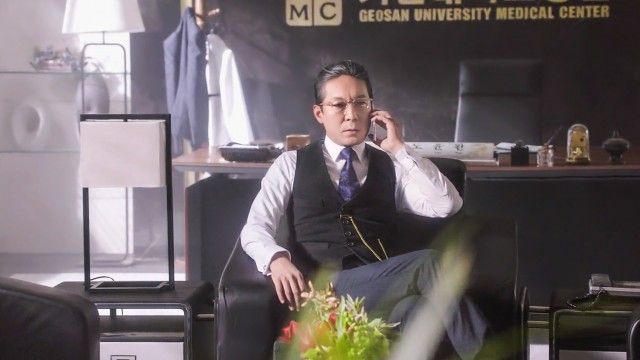 #25 - The Cornered Stone Syndrome
Season 1 - Episode 15 - Aired Dec 27, 2016
Dong Joo feels anxious about his relationship, or lack thereof, with Seo Jung. Another figure from Teacher Kim's past shows up to cause him further trouble.
13 votes