The BEST Episodes of Descendants of the Sun
Every episode ever - ranked by fan votes!
Last Updated: Nov 25, 2020
It's love at first sight for special forces Captain Yoo Shi-jin when he meets a beautiful doctor who treats his wounds. Over before it can truly begin, the two separate due to their opposite values -- one being a soldier who takes lives, and the other a doctor who fights to save them. Almost a year later, a fateful reunion takes place in Uruk, causing them to work together. Can Shi-jin and Mo-yeon overcome their biggest hurdle, or was it never meant to be?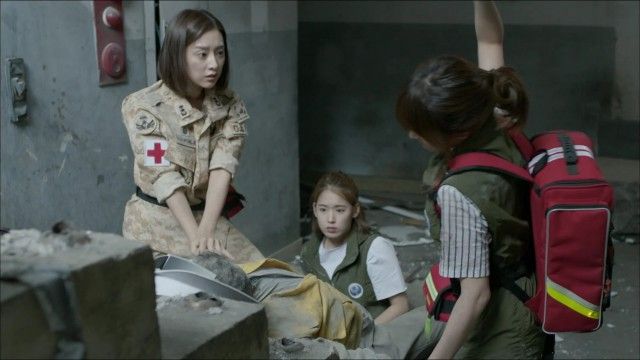 #1 - I Missed You
Season 1 - Episode 7 - Aired Mar 16, 2016
In the rescue field, just one small action could become a life and death situation. With everything collapsed in ruins, Si Jin and Mo Yeon face a crisis during a rescue operation. Meanwhile, Dae Young shows his true feelings to Myeong Ju.
72 votes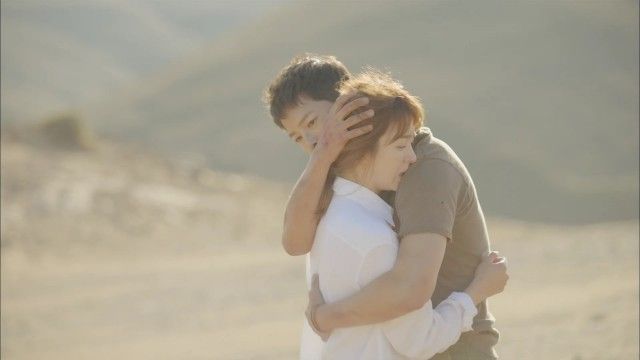 #2 - This Is Unbelievable
Season 1 - Episode 16 - Aired Apr 14, 2016
After a year of thinking that Si Jin and Dae Yeong were dead, Mo Yeon and Myeong Ju live in grief while trying to move on with their lives at the same time. However, both Si Jin and Dae Yeong miraculously appears before them alive and well. Putting their eventful past behind them, the two couples enjoy their precious time together and draw a beautiful future together.
69 votes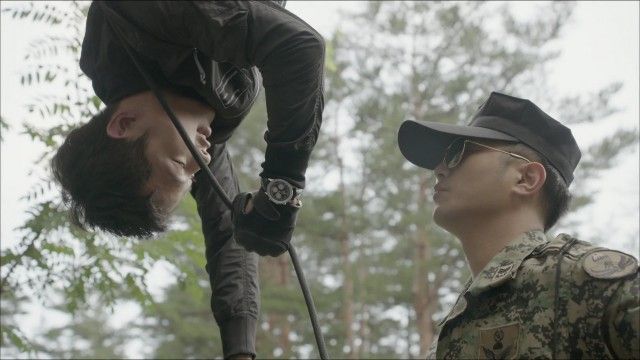 #3 - I Shouldn't Have Received His Apology
Season 1 - Episode 6 - Aired Mar 10, 2016
Mo Yeon finds out that Si Jin left the base overnight without saying goodbye and regrets what she said to him. Meanwhile Si Jin visits Dae Yeong at work and they go out for a drink. On the day of the medical team's departure, something is about to happen in Urk.
73 votes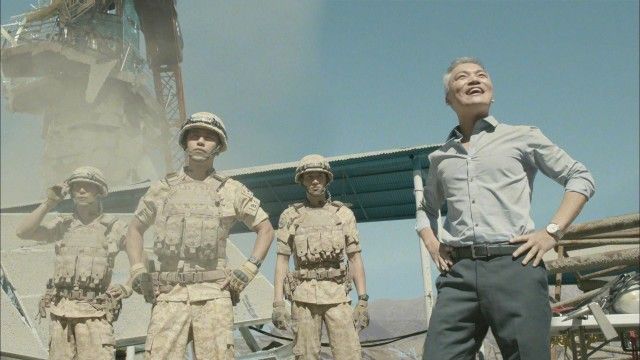 #4 - Comfort the Deceased With a Silent Prayer
Season 1 - Episode 8 - Aired Mar 17, 2016
After continuously carrying out rescue operations, the rescue team saves a remaining survivor and Si Jin announces the end to the search of missing personnels at Mowuru Power Plant. Meanwhile, with the plane ready for them to go back to Korea, the members of the medical team are asked to choose whether or not they wish to stay.
63 votes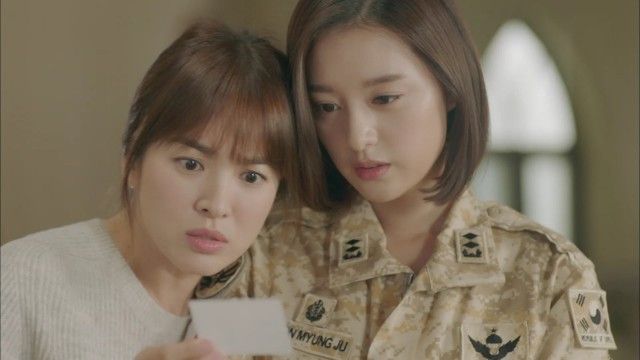 #5 - You Got A Parcel From Shin Ji Young
Season 1 - Episode 10 - Aired Mar 24, 2016
After saving Argus, Mo Yeon and Si Jin return with Fatima and the sick kids from Haunted Village. The doctors treat them and give them medication. However, Fatima goes missing along with all the narcotic analgesics. Meanwhile, parcels arrive from Korea, and Si Jin and Dae Yeong face trouble as they receive a parcel from two flight attendants.
54 votes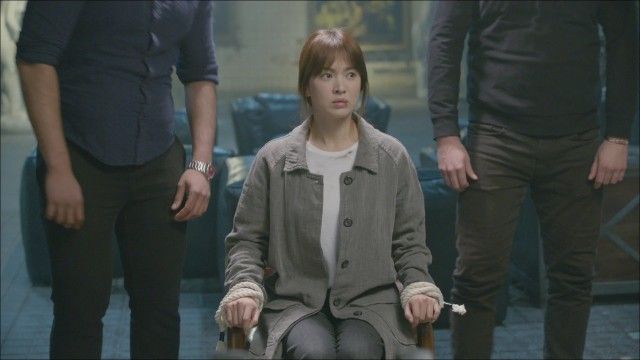 #6 - As of This Moment, Everyone Will Return to Team Alpha
Season 1 - Episode 12 - Aired Mar 31, 2016
As Si Jin disappears without stating his destination, Dae Yeong figures out that he must have left for a solo operation to save Mo Yeon. To back him up, Dae Yeong gathers soldiers and joins Si Jin on an unauthorised rescue mission.
54 votes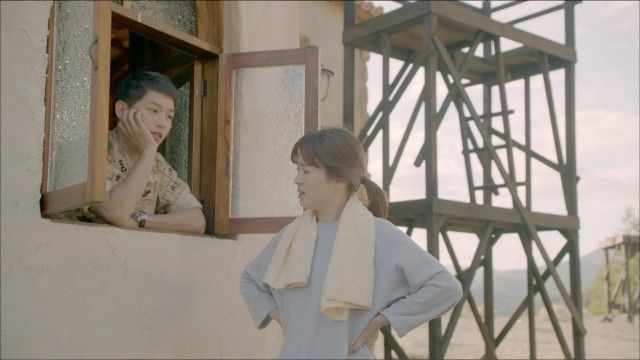 #7 - That Wasn't Me
Season 1 - Episode 9 - Aired Mar 23, 2016
When Mo Yeon hears her will being broadcast through the speaker, she hurriedly runs back to turn it off. However, after hearing Mo Yeon's true feelings for him, Si Jin constantly tries to get Mo Yeon to admit it on her own. Meanwhile, Gil Joon confronts Dae Yeong and Myeong Ju about their relationship and asks them if they still have feelings for each other.
64 votes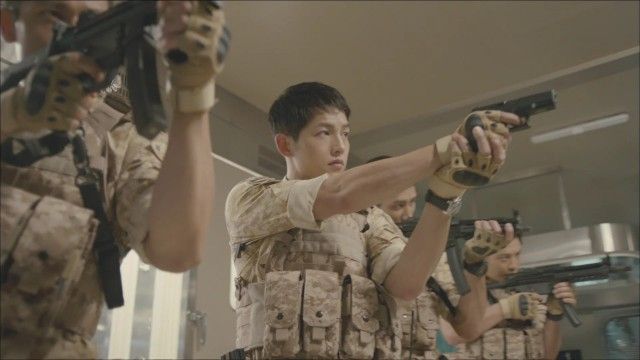 #8 - I Will Find a Way to Drink
Season 1 - Episode 4 - Aired Mar 3, 2016
Si Jin gets detained in the storage room for insubordination and Mo Yeon visits him. Meanwhile, on his way back to Korea, Dae Yeong runs into Myeong Ju who has just landed at the airport.
79 votes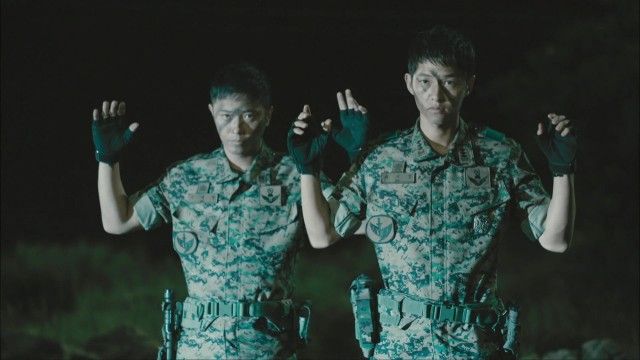 #9 - Will You Be My Doctor?
Season 1 - Episode 1 - Aired Feb 24, 2016
Si Jin and Dae Yeong catch a thief who is running away on a motorcycle. Si Jin and Mo Yeon meet for the first time in the hospital where the thief is admitted to.
106 votes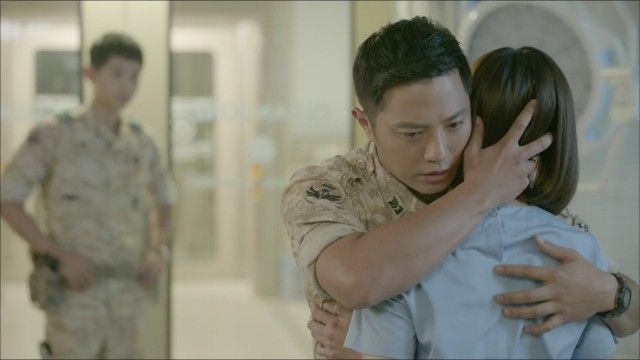 #10 - Who on Earth Stole It?
Season 1 - Episode 11 - Aired Mar 30, 2016
Due to the M3 virus, Dae Yeong and Myeong Ju become isolated. Also, Medicube turns into a designated facility to treat the troublesome virus. To fight the epidemic, both the doctors and soldiers do their best. However, the vehicle with all the vaccines and medicines is suddenly stolen.
56 votes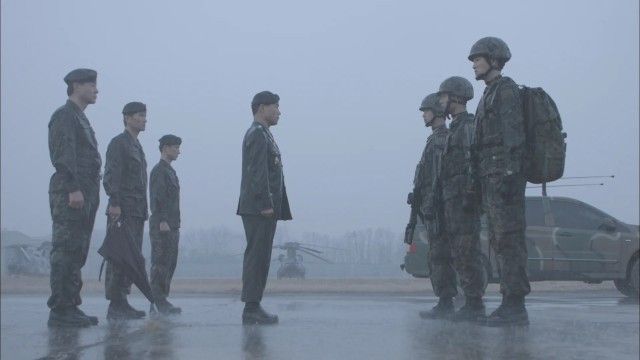 #11 - I Will Stay Alive
Season 1 - Episode 15 - Aired Apr 13, 2016
Si Jin and Mo Yeon continue to enjoy their sweet relationship together. Meanwhile, Dae Yeong and Myeong Ju keep having conflicts. One day, Team Alpha is suddenly sent out for a mission abroad for three months.
64 votes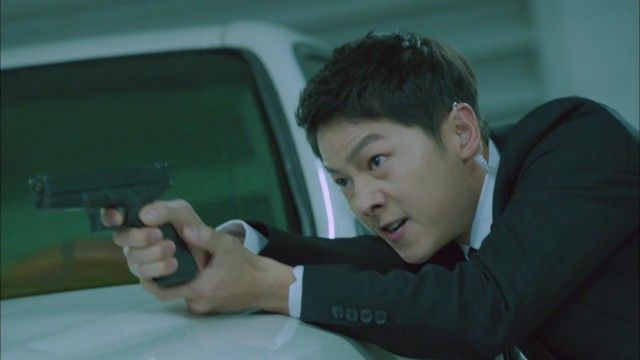 #12 - The Movie We Missed
Season 1 - Episode 14 - Aired Apr 7, 2016
Si Jin arrives at the hospital in a bloody mess, and efforts to resuscitate him seem to fail as his vital signs continue to wane. Meanwhile, with Ahn Jung Joon's admittance, an unsettling mood descends down upon Haesung Hospital as political tension between North and South Korea simmers underneath.
56 votes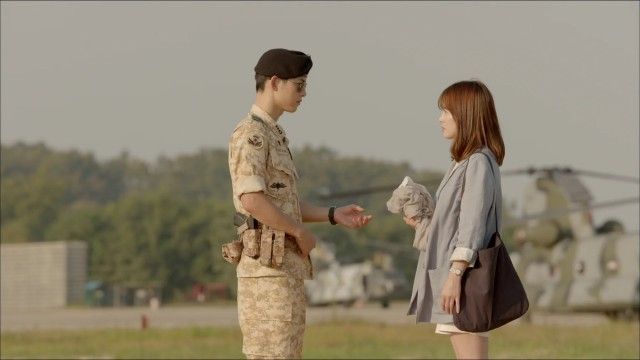 #13 - How Have You Been?
Season 1 - Episode 3 - Aired Mar 2, 2016
Si Jin and Mo Yeon go to the town together. Si Jin takes Mo Yeon to the island by a boat and they have a serious talk. While they are on a short trip, Si Jin tells the love story about Dae Yeong and Myeong Ju.
82 votes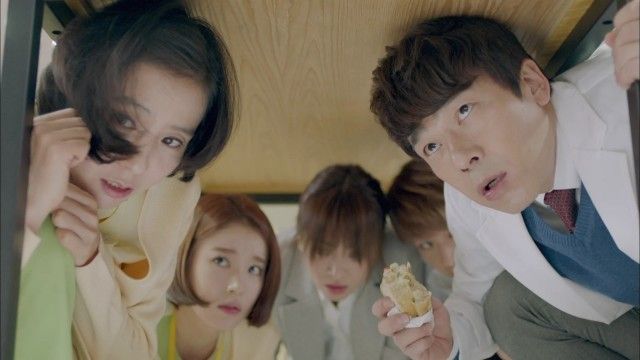 #14 - You're Not My Director Any More
Season 1 - Episode 13 - Aired Apr 6, 2016
The medical team returns to Korea and starts living their daily lives again. However, all of them feel a little empty as they miss their lives back in Urk. Meanwhile, as soon as she returns, Mo Yeon hands in a letter of resignation to the hospital director.
56 votes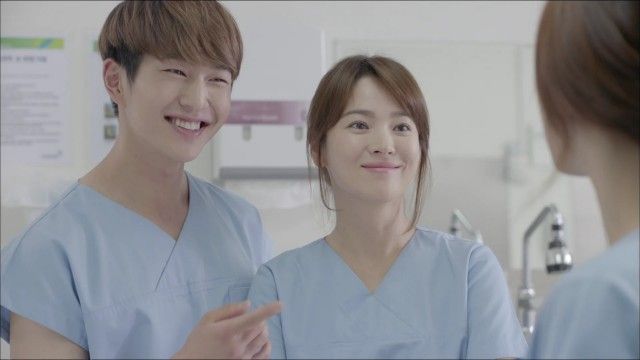 #15 - We Bump into Each Other While Passing by
Season 1 - Episode 2 - Aired Feb 25, 2016
Si Jin and Mo Yeon go on a first date and something urgent happens to Si Jin. After Si Jin leaves her, Mo Yeon finds out that she did not get a professor position and feels devastated.
85 votes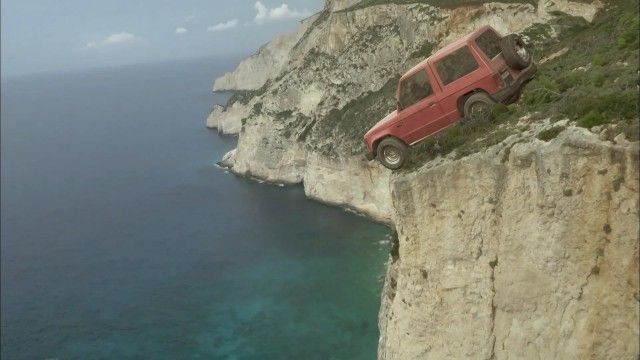 #16 - What Should I Do About the Kiss?
Season 1 - Episode 5 - Aired Mar 9, 2016
Si Jin spots gang members on the street and sends Mo Yeon away to the store. Si Jin is shocked when he discovers the identity of the boss in the gang. Meanwhile Mo Yeon borrows the car to return to the camp but gets into an accident.
72 votes