The BEST Episodes of Live Up To Your Name
Every episode ever - ranked by fan votes!
Last Updated: Sep 24, 2020
Heo Im is an oriental doctor, acknowledged as the best in acupuncture and moxibustion in Joseon. His success is blocked due to his low status. One day, Heo Im travels though time and finds himself in present day Seoul. He meets Choi Yeon-Kyung. She is doctor firmly believing in only modern medicine.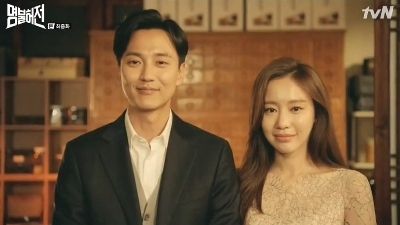 #1 - I Want to Go with You
Season 1 - Episode 16 - Aired Oct 1, 2017
Dr. Heo and Yeon Kyung accept their fate and prepare themselves for the parting. They decide to make use of the little time they have left to do what they have wanted to do with each other. Nonetheless, the time approaches and they must say goodbye.
12 votes
#2 - I Must Go Back
Season 1 - Episode 12 - Aired Sep 17, 2017
When Dr. Heo finds himself back in Seoul, he realizes that he must go back to save Yeon Kyung. With Jae Ha's help, he is able to go back to Joseon. The two reunite and promise never to let go of each other ever again.
11 votes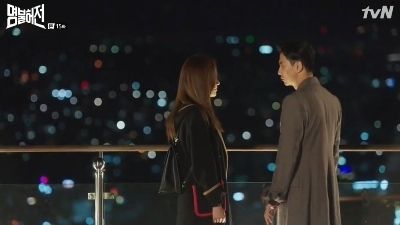 #3 - Thank You For Returning
Season 1 - Episode 15 - Aired Sep 30, 2017
Chun Sool refuses to be treated at first, but Yeon Kyung changes his mind. While Yeon Kyung treats her grandfather in Seoul, Dr. Heo treats Yeon Yi in Joseon. Dr. Heo meets Heo Jun and learns about the acupuncture case's secret.
10 votes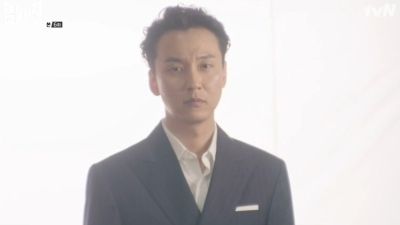 #4 - I Will Do Everything I Can
Season 1 - Episode 6 - Aired Aug 27, 2017
Dr. Heo treats patients while staying with Yeon Kyung and her grandfather. Dr. Heo and Yeon Kyung make precious memories together. By treating and helping people in the modern world, he finds meaning. Meanwhile, he receives an offer from Director Ma.
9 votes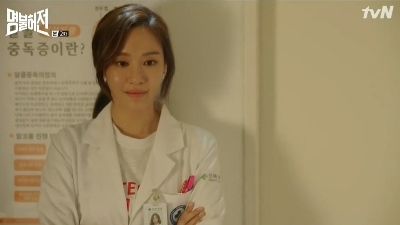 #5 - The Duty of Doctors
Season 1 - Episode 2 - Aired Aug 13, 2017
Dr. Heo struggles to figure out what has happened to him, but he continuously faces incidents where his service is needed. He helps Yeon Kyung who fainted and Yeon Kyung's patient, Ha Ra. As Dr. Heo is clueless of modern medicine, he doesn't understand the concept of surgery. Meanwhile, Ha Ra's heart condition worsens as she keeps refusing to undergo surgery.
11 votes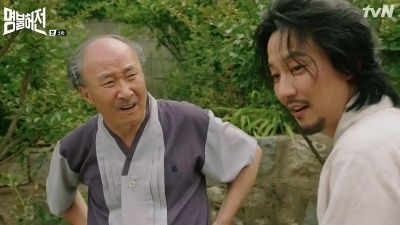 #6 - Back And Forth
Season 1 - Episode 3 - Aired Aug 19, 2017
Dr. Heo doesn't get the credit for saving Ha Ra's life. Instead, he gets taken by the police. Yeon Kyung faces troubles and she has to explain who Dr. Heo is and why she couldn't take good care of Ha Ra. Meanwhile, Yeon Kyung's good friend, Jae Ha, who is also a grandson of Shinhae Oriental Medicine Hospital's director, comes back from the U.S.
10 votes
#7 - This Is Joseon
Season 1 - Episode 7 - Aired Sep 2, 2017
President Ma helps Dr. Heo change his name and forge his qualification so he could work at the hospital. Meanwhile, Dr. Choi treats a patient who had been stabbed by a gangster which lands both her and Dr. Heo in trouble. They end up travelling back to Joseon together.
9 votes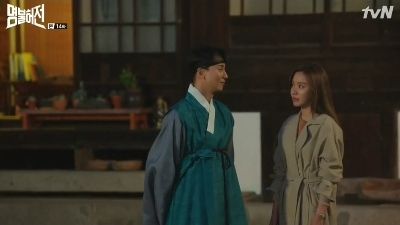 #8 - I Will Be Back
Season 1 - Episode 14 - Aired Sep 24, 2017
With Chun Sool falsely accused, Dr. Heo struggles to clear his name. Chun Sool realizes that everything has been orchestrated by Director Ma and rather than blaming the homeless man, he forgives him. Meanwhile, Dr. Heo makes his mind up to go back to Joseon in order to save the little girl he made a promise with.
9 votes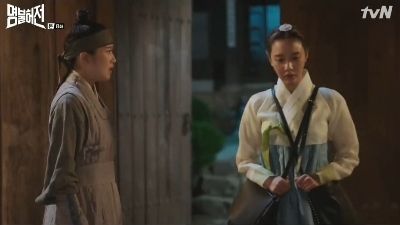 #9 - Lowly Life
Season 1 - Episode 8 - Aired Sep 3, 2017
Doo Chil asks Dr Heo to save Ddak Sae. Dr. Heo warns him that if he treats him, both Doo Chil and Ddak Sae will die. In the end, Ddak Sae gets beaten to death by his master for getting treated without his permission.
10 votes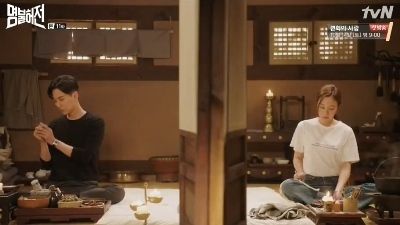 #10 - Who Is Heo Im?
Season 1 - Episode 11 - Aired Sep 16, 2017
After getting hit by a truck, Dr. Heo and Yeon Kyung find themselves back in Joseon. Soon after that, Japanese soldiers come and attack the village nearby. The soldiers take Yeon Kyung hostage, and Dr. Heo must do something for them in order to save her.
11 votes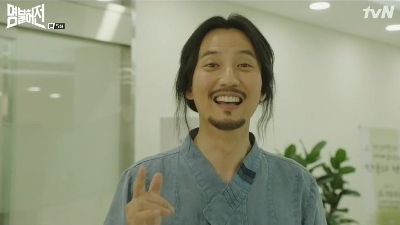 #11 - Surviving The Modern World
Season 1 - Episode 5 - Aired Aug 26, 2017
Dr. Heo tires to find a way to make a living in Seoul by submitting a resume to Shinhae Oriental Medicine Hospital. He runs across the director of the hospital and asks him if he can get a job there. Meanwhile, Yeon Kyung keeps getting flashbacks of the accident she had when she was young. She realizes that it might be triggered by Dr. Heo.
9 votes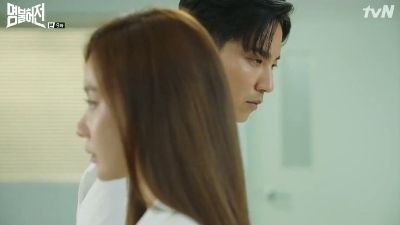 #12 - I'll Do Whatever It Takes
Season 1 - Episode 9 - Aired Sep 9, 2017
When Dr. Heo comes back to the modern world, he makes his mind up to lead a different life. Despite Yeon Kyung's efforts to cheer him up, he acts cold toward her. He is determined to take advantage of his skills now so that he won't be treated the way he was in Joseon.
9 votes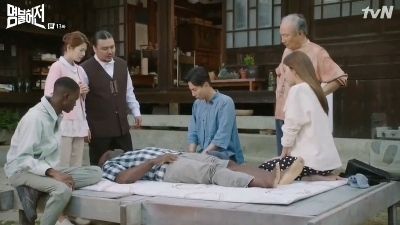 #13 - Don't Get Hurt
Season 1 - Episode 13 - Aired Sep 23, 2017
Dr. Heo leaves everything behind in Joseon and comes back to Haeminseo. Yeon Kyung takes a sick leave to spend time with him. Will Dr. Heo be able to find happiness in Seoul?
9 votes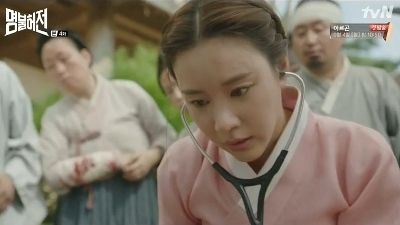 #14 - What Kind of Doctor Is He?
Season 1 - Episode 4 - Aired Aug 20, 2017
Yeon Kyung and Dr. Heo are back in Hanyang, and they have to figure out what caused them to travel time. Dr. Heo goes back to Haeminseo to figure out what had been going on while he was gone. Yeon Kyung learns that Dr. Heo is not as honorable as he seemed. While trying to find a way back to Seoul, Dr. Heo gets chased by people who have grudges against him.
9 votes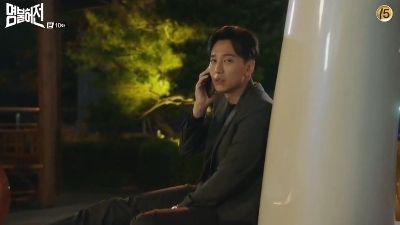 #15 - What Right Do I Have?
Season 1 - Episode 10 - Aired Sep 10, 2017
Dr. Heo finds Kkot Bun fallen unconscious outside. The thought of losing her reminds him of his late mother, and he desperately asks for Yeon Kyung's help. During a team dinner, Jae Ha questions Dr. Heo's identity. Meanwhile, Ha Ra gets sent to the hospital.
9 votes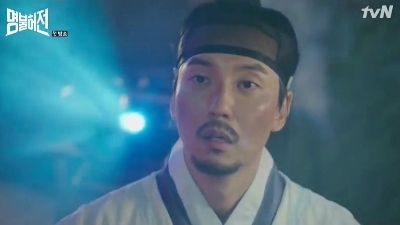 #16 - I Am Dr. Heo From Haeminseo
Season 1 - Episode 1 - Aired Aug 12, 2017
Heo Im is a doctor who works at Haeminseo during daytime and earns a fortune by making visits to high-ranking officials' houses at night. He's famous for his excellent acupuncture skills. One day, he falls into a river and travels to the modern day. There, Dr. Heo runs into Yeon Kyung who works as a doctor at Shinhae Hospital.
14 votes