The BEST Episodes of Cory in the House
Every episode ever - ranked by fan votes!
Last Updated: Sep 17, 2021
It's a brand new life for Cory Baxter when his dad, Victor, becomes the personal chef to the President of the United States. Cory's entrepreneurial scheming reaches new heights as he mingles amongst high-powered Washington D.C. elite.
Watch Now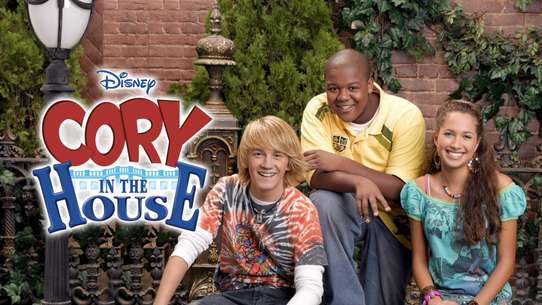 #1 - Beat the Press
Season 1 - Episode 10 - Aired Mar 23, 2007
The President attends a press conference while he has a cold, which results in crazy reporter Michelle Wallace hitting him with questions about killer bee attacks. With some help of Grandma's special hot sauce, the President's cold goes away. At school, Michelle asks Cory a bunch of questions which results in him given some incorrect answers. Michelle then creates a bad report about the President. Now, Cory and Samantha come up with a plan to stop her. Meanwhile, Meena tries to go along with some of Newt's ideas, including his idea for their music video.
5 votes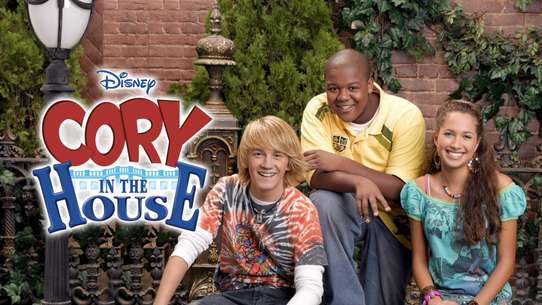 #2 - Smells Like School Spirit
Season 1 - Episode 7 - Aired Feb 23, 2007
Newt is sworn in as student president and plans to make a chill zone where students can just relax, however, ex-president Candy Smiles wants to make a pep squad instead. Cory joins thinking it will make Meena like him. When Candy asks him out, he goes out with her to make Meena jealous.
6 votes
Writers:
Josh Silverstein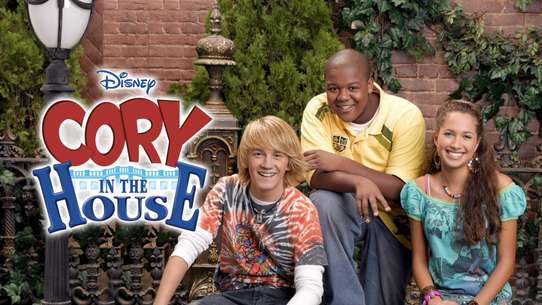 #3 - Ain't Miss Bahavian
Season 1 - Episode 2 - Aired Jan 19, 2007
When Ambassador Paroom, the ambassador of Bahavia and Meena's father, finds out that Meena has forgotten her backpack he brings it to school and finds out she has not been following traditional Bahavian ways. Then when he catches her performing with Cory and Newt, he tells her she can never see and talk to them again! Cory decides to show the ambassador how much he respects Bahavian culture, but he was given bad advice from Newt to show how to disrespect a Bahavian! Meanwhile, Victor and Samantha try to get Sophie to eat vegetables and not just French Fries.
9 votes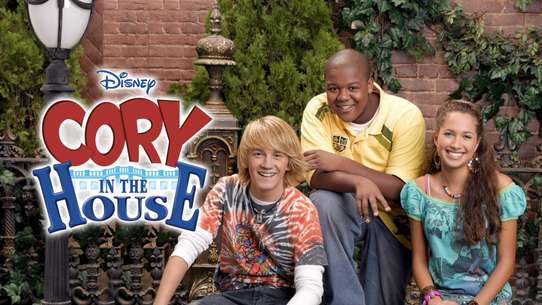 #4 - Get Smarter
Season 1 - Episode 12 - Aired May 11, 2007
Newt meets the new girl in school, Jessica, and develops a crush on her. Lucky for Newt, she likes him. When Jessica asks Newt out on a date, Newt accepts. However, Newt doesn't feel like he can go through with it since Jessica is smart, and he is not. With a little help from Stickler, Cory and Meena use a special ear piece to talk to Newt and they tell him what to say. Meanwhile, the President's mother comes for a visit and redecorates the Oval Office. In order to keep her out of the office, the President makes Victor keep her distracted, which results in a cooking contest between them.
4 votes
Writers:
Sarah J. Cunningham

,
Suzie V. Freeman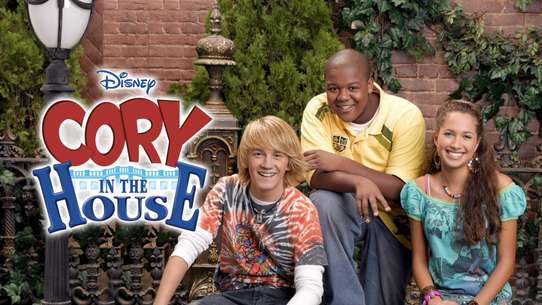 #5 - Air Force One Too Many
Season 1 - Episode 15 - Aired Jun 30, 2007
The Russian Prime Minister is visiting and the President shows him the deed to Alaska, which the Prime Minister takes as a gift. However, the President takes it back. The two leave the room, and Cory puts on the President's jacket and looks at the deed. When the President returns, Cory hides the deed in the jacket, which the President then gives to the Prime Minister. Then, when Cory accidentally ends up on Air Force One with the President and the Prime Minister, he must figure out a way to get the deed back.
5 votes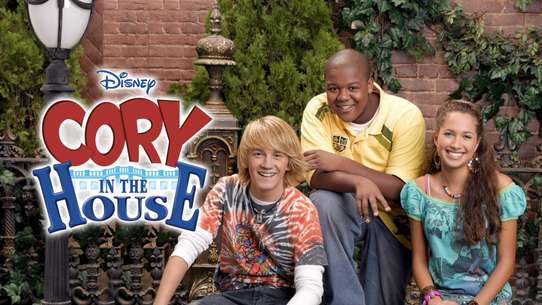 #6 - A Rat By Any Other Name
Season 1 - Episode 20 - Aired Aug 11, 2007
Victor surprises Cory when he has Lionel shipped from San Francisco. When he brings Lionel to school, everyone makes fun of him, causing him to give Lionel to Sophie. When they realize that they were wrong, they apologize. Cory tries to get Lionel back, but Sophie has him thrown out. As Cory tries to get Lionel back, he blows off a date with Candy. Meanwhile, the President tries to think of some jokes when the press accuse him of having no humor.
4 votes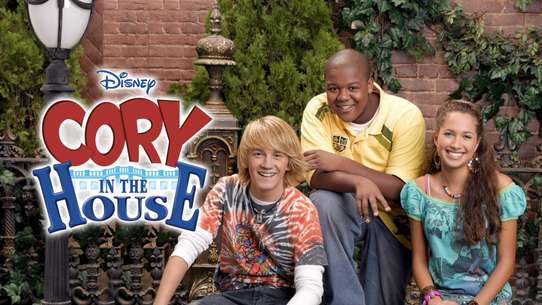 #7 - We Don't Have Chemistry
Season 2 - Episode 6 - Aired Mar 15, 2008
Cory agrees to do a commercial for Stickler if he tutors him. Sophie runs for class president against Tanisha.
4 votes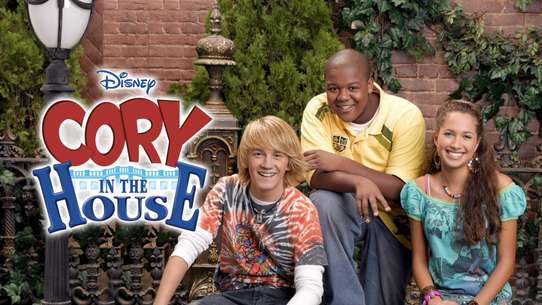 #8 - Macho Libre
Season 2 - Episode 11 - Aired Jul 12, 2008
A new Mexican student named Juan Carlos begins flirting with Candy making Cory extremely jealous. When Cory won't admit it, Candy decides to go out with Juan just to make him more jealous. Cory decides to get back at him by dressing up as a Mexican wrestler to impress Candy. The plan backfires as Juan challenges him to a match that afternoon and Cory accepts. Meanwhile, Sophie and her friends decide to form a singing group called The Pink Cupcakes for their school talent show, but a fight causes them to break up before the show.
4 votes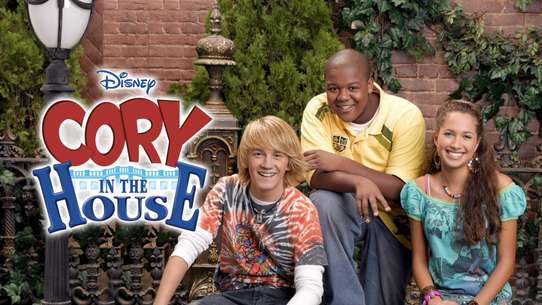 #9 - Peace, Love, & Misunderstanding
Season 2 - Episode 12 - Aired Aug 30, 2008
A girl that Cory's interested in turns out to be the daughter of another ambassador from a country that's a sworn enemy of Meena's native Bahavia. Somehow, the President gets involved, and a laugh over Cory's backside factors prominently into the outcome. Meanwhile, Sophie tries to play practical jokes, but isn't very good at it.
4 votes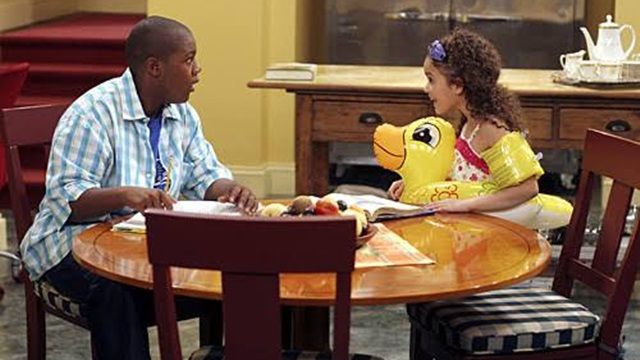 #10 - The New Kid in Town
Season 1 - Episode 1 - Aired Jan 12, 2007
Cory and Victor move to Washington D.C. where Victor has been hired as the personal chef for the newly-elected president. Now Cory must get used to a new school and deal with the president's 8 year old daughter Sophie. He meets Meena, Newt, and the head of the CIA's son Jason at his new school. He must learn about Horses after telling Meena he likes to ride horses too.
15 votes
Writers:
Dennis Rinsler

,
Marc Warren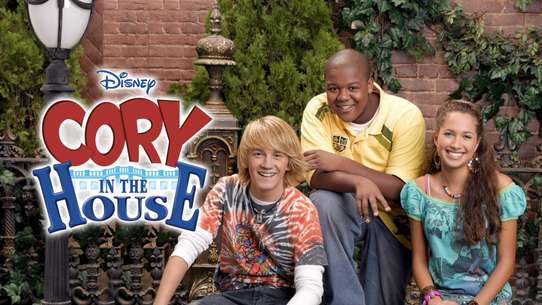 #11 - Just Desserts
Season 1 - Episode 8 - Aired Mar 2, 2007
Cory and Newt sample Bahavia's Independence Day dessert, the nakishka. While the president is out of town, Samantha is in charge of a very important medal banquet honoring Professor Bushwick. Victor is in charge of the meal and he can not come up with a dessert. Cory gets Victor to serve Meena's nakishka's, but a mix up in the recipe spells disaster. Meanwhile, Sophie is teased about not being able to ride a bike without training wheels, and tries to get her dad to come home and teach her how.
7 votes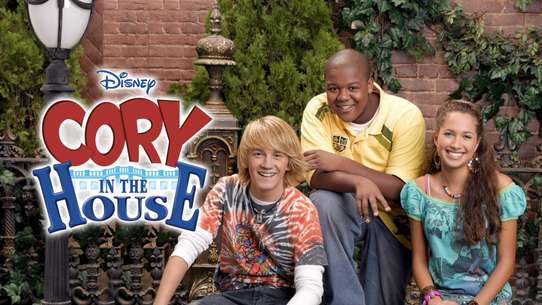 #12 - We Built This Kitty On Rock 'n' Roll
Season 1 - Episode 4 - Aired Feb 2, 2007
Cory wants him, Meena, and Newt to be on the president's Reading Benefit show so they can be on television. However, Samantha will not let them. They trick Sophie into joining the band so they can be on the show, but Sophie figures it out and makes them play her song about cats instead. Meanwhile, Samantha tries to convince the President not to do bird calls on television.
6 votes
Writers:
Stacee Comage

,
Theresa Akana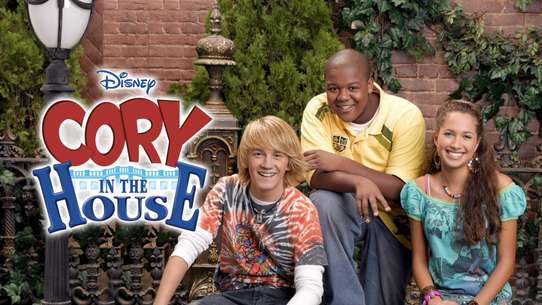 #13 - Rock the Vote
Season 1 - Episode 5 - Aired Feb 9, 2007
Like every year, Newt is forced to run for school president by his parents. Cory comes up with a plan to make everyone vote for Candy Smiles instead of him, but it backfires. Cory then enters the race and plans to go in a cage with Newt who will be disguised as a bear. However, Cory ends up in the cage with a real bear. Meanwhile, the President is upstaged by another dad when visiting Sophie's school and tries to redeem himself.
8 votes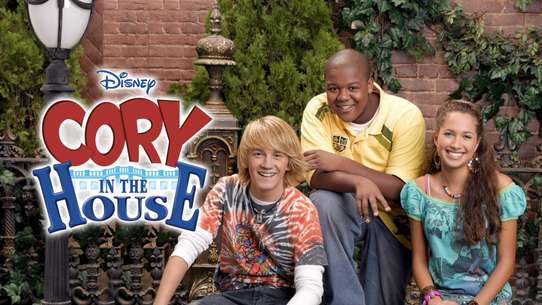 #14 - No, No Nanoosh
Season 1 - Episode 14 - Aired Jun 16, 2007
Meena is really excited that her favorite Bahavian singer, Nanoosh, is coming to town, and Cory quickly gets jealous. Meena enters a contest to meet Nanoosh. When Meena gives Cory the postcard to mail, he decides not to mail it, and gives it to Newt instead. When Newt forgets to mail the postcard, Cory is pleased and ready to comfort Meena. However, Meena somehow wins. Cory and Newt pretend they are Bahavian musicians in order to sneak into the studio and stop Meena from kissing Nanoosh. However, it seems that Nanoosh is not what he seems.
4 votes
Writers:
Al Sonja L. Schmidt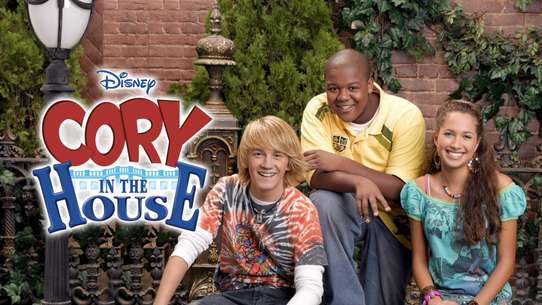 #15 - Gone Wishin'
Season 1 - Episode 17 - Aired Jul 13, 2007
Victor is making dinner for a special White House dinner, and puts Cory in charge of watching the Sweet Potato Pie while he serves dinner. Cory decides to go sell "White House Water" during the twenty minutes he has to waste, but quickly gets distracted and the pie burns. Victor then grounds him. After a late night meeting at school, he wishes on a shooting star that he was President, and it comes true. Sophie is now his Vice President, and Newt and Meena are his adviser and general. Cory soon lets the power get to his head and ignores a top-secret file containing information about a robot invasion. Soon, everyone in the White House begins to become robots, all with a mission to get rid of Cory!
4 votes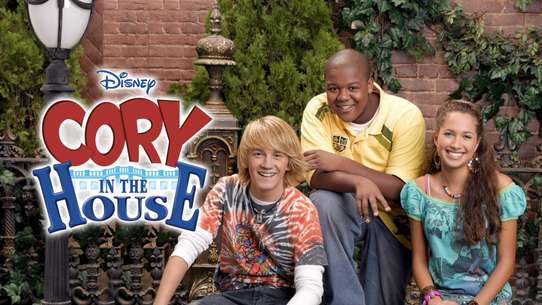 #16 - Monster's Ball
Season 2 - Episode 3 - Aired Dec 8, 2007
Meena's birthday is coming up, and Cory arranges for her party to be on the popular show "My Party Is Better Than Yours". This upsets her as the people on the show always acts like brats. Cory convinces her to go along with it as it would be great exposure so DC3. However, Meena's act soon becomes th real thing when she begins to act just like all the other brats on the show. She even begins treating Cory, Newt, and her own family horribly, so Cory decides to do something about it. Meanwhile, Sophie takes up an interest in cooking. However, non of her food tastes good, and the President, Victor and Samantha don't want to tell her.
4 votes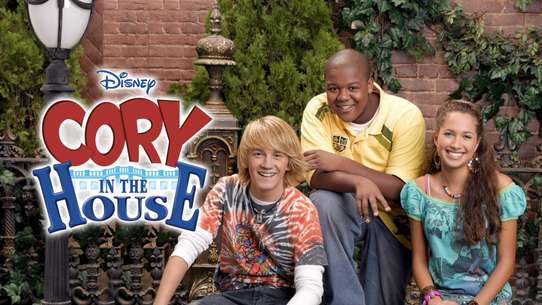 #17 - Uninvited Pest
Season 2 - Episode 7 - Aired Apr 19, 2008
Cory is a finalist for the Young Business Person of the Year award, but his chance of winning is in danger when someone tries to steal his project.
3 votes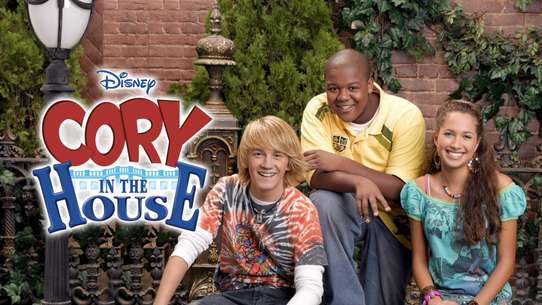 #18 - Model Behavior
Season 2 - Episode 9 - Aired Jun 14, 2008
Cory and Newt are once again trying to find a way to get girls. When football doesn't work out they quit. Stickler then shows up and tells them he can get them into a supermodel party, however the guard does not let them in and Stickler leaves them. They then meet a famous designer who wants them to take some tests shots for her to see if they can go to Hawaii and model for her. They agree and Stickler puts them in model boot camp, where their skills are put to the ultimate test. Meanwhile, Sophie does not want to go to her father daughter dance because her dad can't dance. The President finds out and enlists Victor to help him learn to dance.
3 votes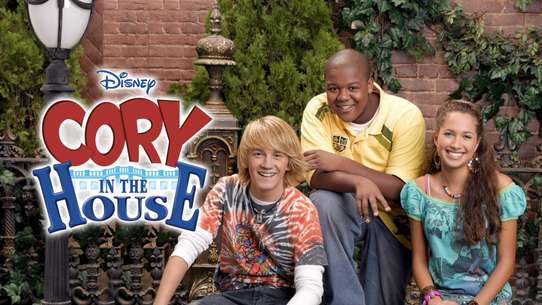 #19 - Sittin' Pretty
Season 2 - Episode 10 - Aired Jul 5, 2008
Candy is sick of Cory lying to her, so he promises not to lie anymore, while Stickler also gives up his gadgets and spying ways to be friends with everyone. When the President and Victor go on a trip to New York, Cory is left in charge of Sophie and Tanisha. Candy comes over to play house, but Cory doesn't realize she actually meant trying to instill good values and education into Sophie and Tanisha. Sick of Candy not letting them have fun, Sophie prank calls Cory and pretends to be a girl named Kimberly, causing Candy to get upset and leave. Knowing that he never went out with a girl named Kimberly, Cory enlists Stickler's spying expertise to find out who really made the call.
3 votes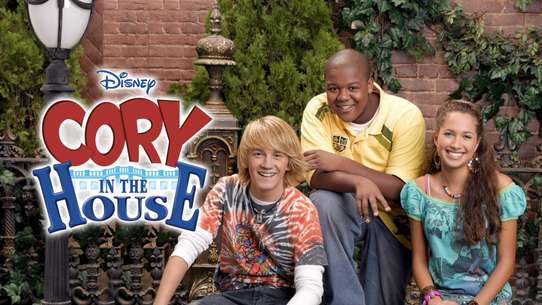 #20 - That's So In the House
Season 1 - Episode 16 - Aired Jul 8, 2007
When the President decides to make new uniforms for the White House tour guides, Raven shows up to help design them. When she has a vision of the hallway clock falling on the President, she tackles him to save her, but the clock does not fall. She runs away and the President has the whole security team trying to find her. Since Raven has to stay out of sight, Cory dresses up and pretends to be her to pitch her tour guide uniform ideas to the President.
5 votes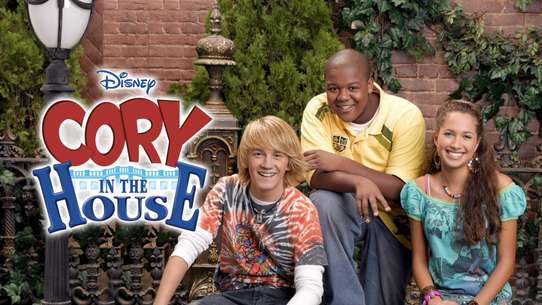 #21 - And the Weenie Is
Season 1 - Episode 13 - Aired May 18, 2007
Cory and his band finally get a big break, when they get their first live gig at school. However, The Juicer suddenly shows up in D.C. as part of a school trip. Cory is afraid that he will make him look like a weenie in front of all of his new friends, so he agrees to what every The Juicer demands. However, this results in The Juicer thinking Cory's band gig is a surprise birthday party for him. Meanwhile, Victor tries to make homemade ice cream.
4 votes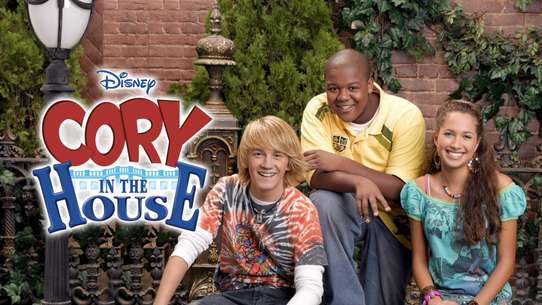 #22 - The Kung Fu Kats Kid
Season 1 - Episode 19 - Aired Aug 4, 2007
Cory decides to blow off a play date with Sophie to go to the Liberry with Newt and Meena to mingle. Before he goes, Sophie sees him dancing to the Kung Fu Kats theme song and saves it to her computer. When she finds him at the Liberry, she sends the video to him as blackmail, saying that unless he can hang out with the big kids, she will send the video to everyone. Sophie then gets rid of the three new friends they made, and makes them do stuff against there will, so Cory, Newt, and Meena decide to make Sophie hate being with the big kids.
4 votes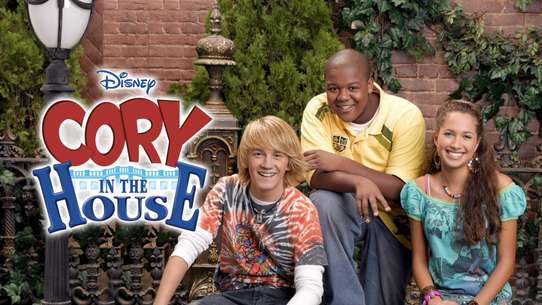 #23 - Mad Songs Pay So Much
Season 2 - Episode 13 - Aired Sep 12, 2008
After breaking up with Craig, Meena writes an angry song and DC3 gets a chance for their song to be in a movie, but Meena can't get angry enough to finish writing the song. Sophie, Tanisha and Haley stay up late to watch a movie instead of doing their book report.
4 votes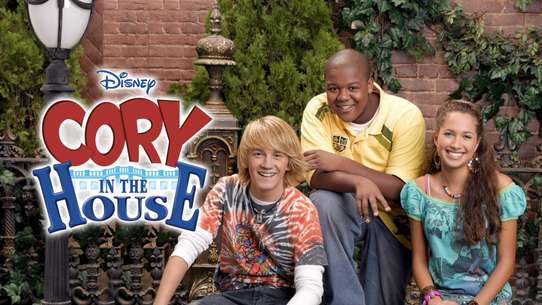 #24 - Never the Dwayne Shall Meet
Season 1 - Episode 21 - Aired Sep 21, 2007
The President wants to get more Americans to exercise, so he decides to bring in Dwayne "The Rock" Johnson to the White House to figure out some ways to do that. Seeing it as an opportunity to meet him and do some business, Cory, Newt, and Meena make an exercise machine for him to endorse. While trying to sneak it upstairs, the get stuck in a closet. Before they can figure out how to get out, The President, Victor and Samantha all get trapped in the closet as well. Meanwhile, no one will come to Sophie's tea party because of The Rock. However, she may get a very special guest at her tea party.
5 votes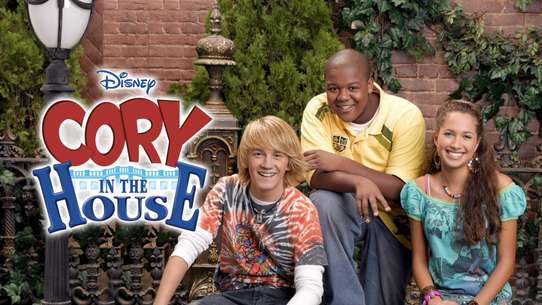 #25 - Lip Service
Season 2 - Episode 4 - Aired Jan 19, 2008
While all the other kids at school are getting ready for Saturday's charity carnival, Cory and Newt are checking out girls and rating them, something that annoys Meena. They two of them finally decide to get their act together and they ask the Ashley and Ashley out. That night a Cory's house after watching a movie, Newt refuses to kiss the blonde Ashley and walks out. This causes the girls to leave as well. Newt later reveals that he made a promise to a girl named Jennifer when he was 8, that he would not kiss another girls before he kissed her. When the Ashley's give Cory and Newt another chance, Cory opens a kissing both for Newt and convinces him that Jennifer probably broke the promise, but Newt decides to stick to it. Meanwhile, Sophie becomes a sore winner when she beats Victor in many different games, and he decides to teach her a lesson.
3 votes