The BEST Episodes of Burning Kabaddi
Every episode ever - ranked by fan votes!
Last Updated: Aug 12, 2021
Yoigoshi Tatsuya was a star soccer player known as "Yoigoshi the Unstoppable," but when he entered high school, he severed all involvement with sports. Now, he has been invited to a certain sports team. In these matches, victory is achieved through teammates working together to catch and defeat the opponents invading their territory... You could call it a sort of running combat sport. And the name of this game is... Kabaddi.
Watch Now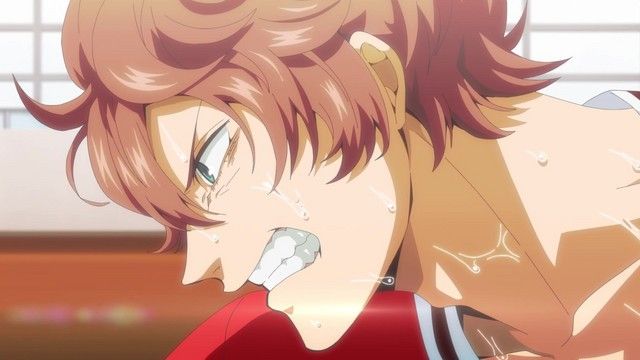 #1 - After Giving Every Last Drop
Season 1 - Episode 12 - Aired Jun 19, 2021
There is one minute remaining. Noukin has lost Ojo and allowed Kouyou to take a five point lead. Their fatigue is at its peak. Amidst all this, Yoigoshi does not relent in his raid and takes back two points. However, he was unable to return Ojo to the court. Still, Noukin refuses to give up, and their morale rises through the efforts of Misumi. Fifteen seconds remain. Yoigoshi is raring to go. "This time, it's my turn."
10 votes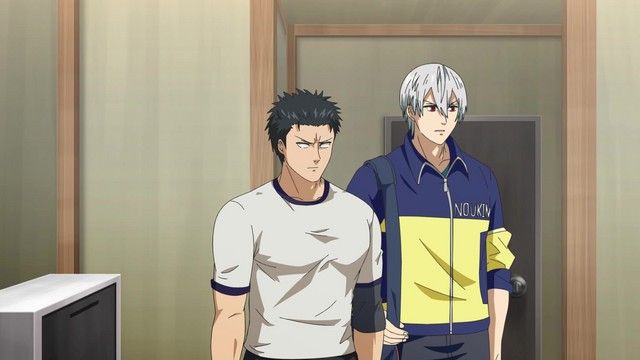 #2 - The Strongest Raider
Season 1 - Episode 4 - Aired Apr 24, 2021
As Yoigoshi tries to find a way to capture the feeling of "winning" in training, his impatience begins to take over. Iura realizes this and tells him to make use of his superlative potential to become "Noukin's Beast," the strongest raider. Later, while Yoigoshi is out running, he crashes into a slightly built male whose presence he hadn't sensed at all. This person is only just recovering from a stay in the hospital and his identity is...
17 votes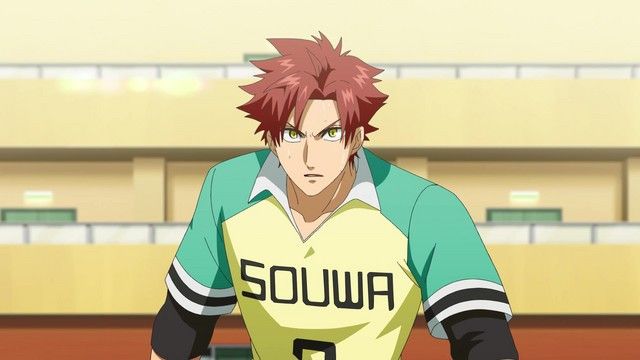 #3 - STRUGGLE
Season 1 - Episode 7 - Aired May 15, 2021
The second half of the match begins. Ojo and Takaya battle furiously, switching from offense to defense and back again. Noukin closes the point gap to four points. Then, Iura tells Ojo he can't go out on the next raid. If Ojo, tired as he is, gets injured, they won't be able to enter the upcoming tournament. It's a decision made to keep Noukin's dreams from ending. Once Ojo understands Iura's true intentions, he entrusts the task of sending Takaya out to Yoigoshi.
14 votes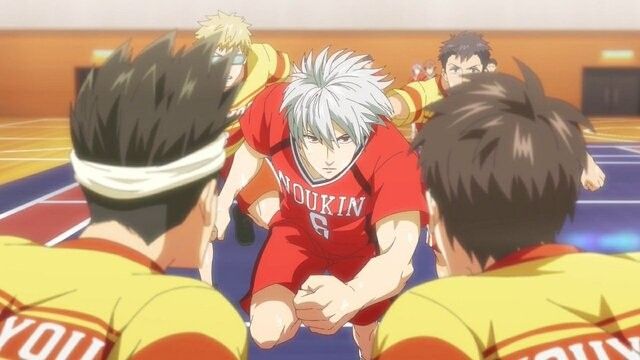 #4 - Because He's the Ace
Season 1 - Episode 10 - Aired Jun 5, 2021
Sakura Manabu was once one of Ojo's juniors in kabaddi, and he's lit a sense of rivalry in Yoigoshi. At the same time, Sakura wants to surpass the person he sees as his master teacher—Ojo. In a way, Yoigoshi and Sakura are like fellow apprentices. The two clash on the court. Yoigoshi unleashes a new skill he's been working on in secret, further showing his growth. Meanwhile, Sakura faces off against Ojo with a conflicted heart. Amidst the ebb and flow of raid and defense, an unexpected accident occurs...
13 votes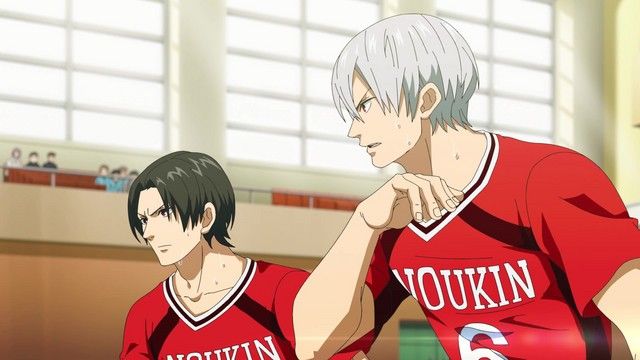 #5 - Chase X Counterattack
Season 1 - Episode 6 - Aired May 8, 2021
Yoigoshi's successful raid has earned his team 3 points. Noukin thought they had momentum on their side, but with Takaya scoring a huge number of points and Rokugen executing perfect defense, the tables are turned and the point spread grows larger and larger. The fact that all of Takaya's attention is trained on Ojo sitting on the bench makes Yoigoshi angry. With the widening point gap, Azemichi's injury, and Noukin's weakening mental fortitude, the only one who can save them would have to be...
16 votes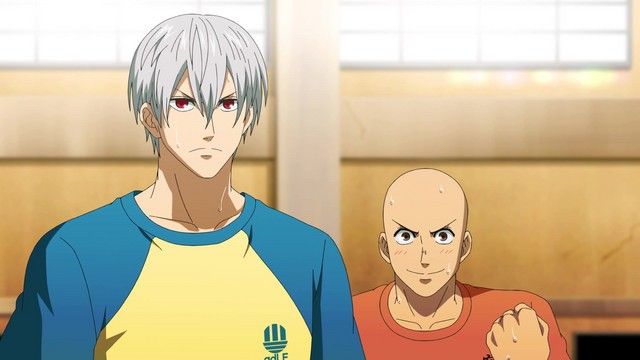 #6 - Into the Burning World
Season 1 - Episode 3 - Aired Apr 17, 2021
First years Yoigoshi and Azemichi go up against second years Misumi and Date in a practice match resulting in the first years suffering an overwhelming defeat. Realizing that the cause of their failure is their lack of coordinated teamwork, and that he'll have to work with Azemichi, makes Yoigoshi angry. Then he gets a flash of inspiration. If they need to work together to win, then they can use codes to coordinate their plays. Yoigoshi and Azemichi begin secret training sessions. All fired up, they challenge the second years once more!
17 votes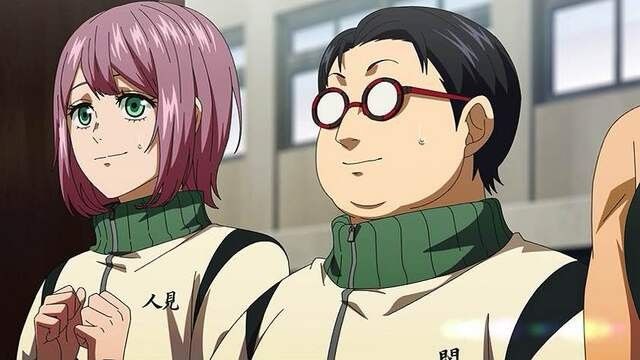 #7 - Team Applicants
Season 1 - Episode 8 - Aired May 22, 2021
First year Ban Nobutaka brings a club application form saying he wants to join the kabaddi team. Ban is a bit of an odd one who wears his hair in a pompadour, has a mean look to his eyes, and in spite of all that, has a tiny, quiet voice. He arrives at the gym with two fellow first years, Seki Ryuta and Hitomi Yuki, who say he invited them to come along. The truth is, this man called Ban has met Yoigoshi back in second grade. It all happened one very hot day...
14 votes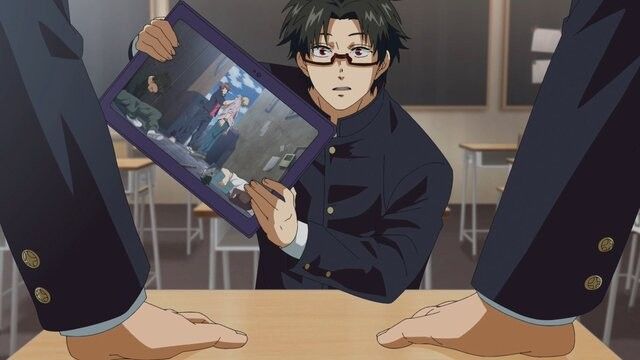 #8 - A Battle of Wills
Season 1 - Episode 9 - Aired May 29, 2021
Misumi is feeling troubled. Since he's been paired with Date for so long, he doesn't know what he should do as an anti in the new formations. "What did I used to do before this guy was around...?" In his first tournament after joining the team, Misumi experienced failure and frustration. Not wanting to feel that miserable ever again, Misumi invites Date, who has a very athletic build, to the kabaddi team, but...
14 votes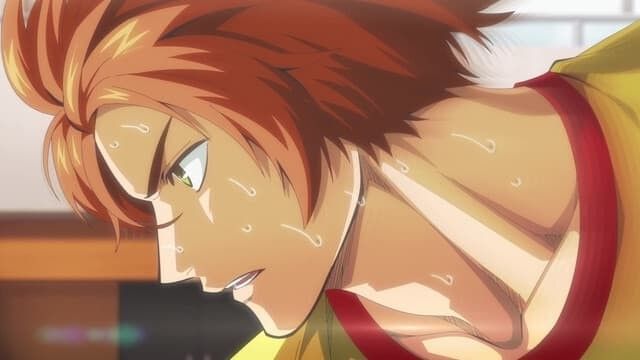 #9 - The Direction We're Aiming
Season 1 - Episode 11 - Aired Jun 12, 2021
Sakura has awakened as his team's ace and racks up an incredible number of points in a single raid. Noukin withers away. But, Yoigoshi alone is different. Knowing that they must recover on his raid, Yoigoshi aims for a split-second opening and uses a new skill against Sakura. "What was that?!" Everyone is shocked. But Sakura regains his focus and prevents Yoigoshi from returning, thus turning the tables on Noukin.
12 votes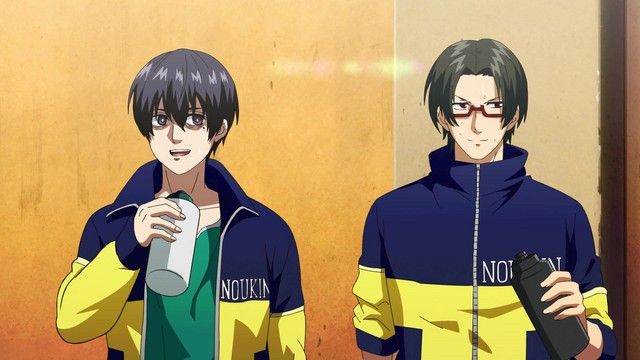 #10 - The Match Begins!!!
Season 1 - Episode 5 - Aired May 1, 2021
Ojo talks about becoming number one in Japan with the teammates he's trained so hard alongside through kabaddi. For that purpose, he wants them to experience a match, so he arranges a practice game with a school whose team includes a member who was part of the World Squad, a group of top-tier kabaddi athletes. They will be facing Ojo's old friend and rival, Rokugen Ayumu, and the ace raider, Takaya Ren, on a powerhouse team that made it to the Kanto region's final four — Souwa High School's kabaddi team.
15 votes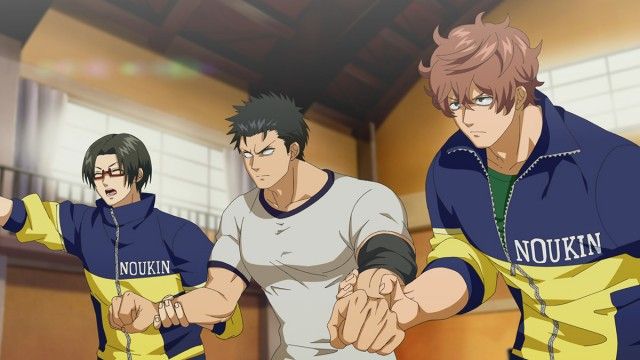 #11 - Men Who Connect
Season 1 - Episode 2 - Aired Apr 10, 2021
Yoigoshi refuses to practice being an anti because he doesn't like the defense formation commonly known as a "chain" where they have hold hands. However, even though he rejects the idea of holding hands with other guys, his raid success rate against them is zero. But after observing Iura, and second years Misumi Kyohei and Date Shinji, Yoigoshi declares that he has discovered a surefire way to win — a raiding hat trick.
21 votes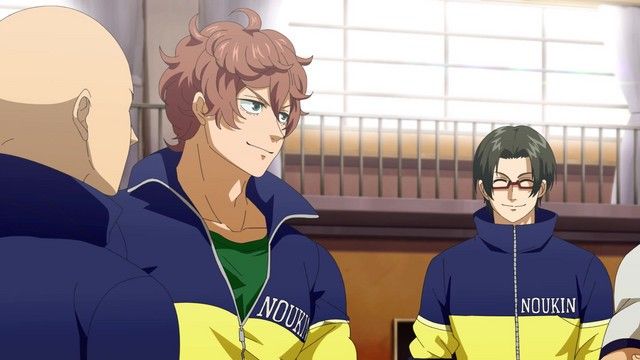 #12 - What Is Kabaddi?
Season 1 - Episode 1 - Aired Apr 3, 2021
Yoigoshi Tatsuya was a famous soccer player, but when he entered high school, he took the opportunity to sever every relationship he had with sports. Azemichi Soma barges in on him to invite him to join the kabaddi team, and drags him to practice saying all he needs to do is watch. Yoigoshi thinks it's a ridiculous sport, only good for gags, but he's soon caught in a trap set by the vice-captain, Iura Kei, and forced to try kabaddi for himself...
24 votes